On this page, I show a test of a Nikon 400 mm f/2.8 D IF-ED AF-S II lens on a Sony alpha 7R Mark II (a7RII) body. The lens turned out to be good, but the results show the difficulty of lens testing on such a fast, long lens.
We want to test the lens wide open. We consult the minimum distance chart: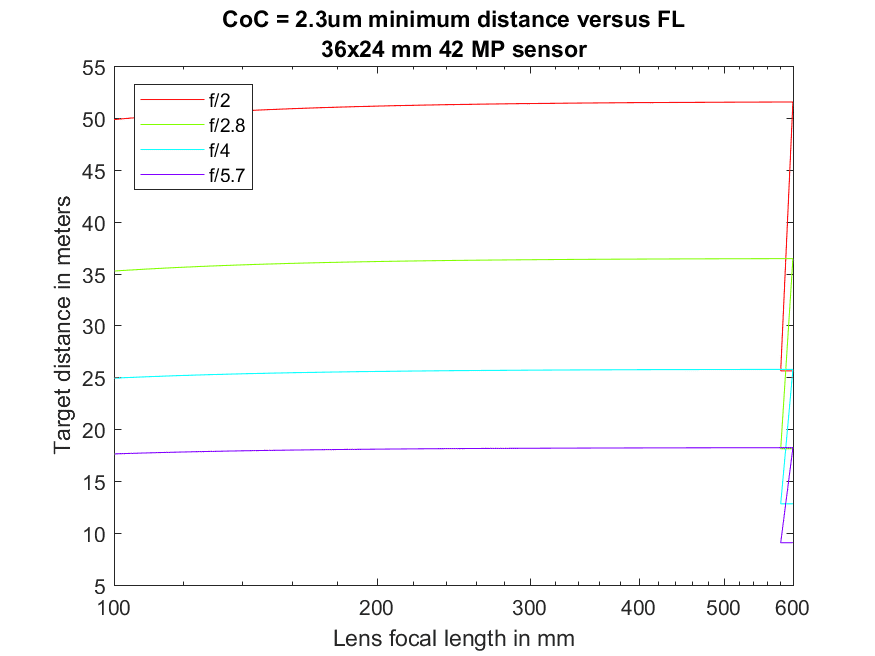 At f/2.8, we need to be at least 36 meters away. I set up at 75 meters, with EFCS on, ISO 100, manual focusing, IBIS off, and a shutter speed of about 1/3200.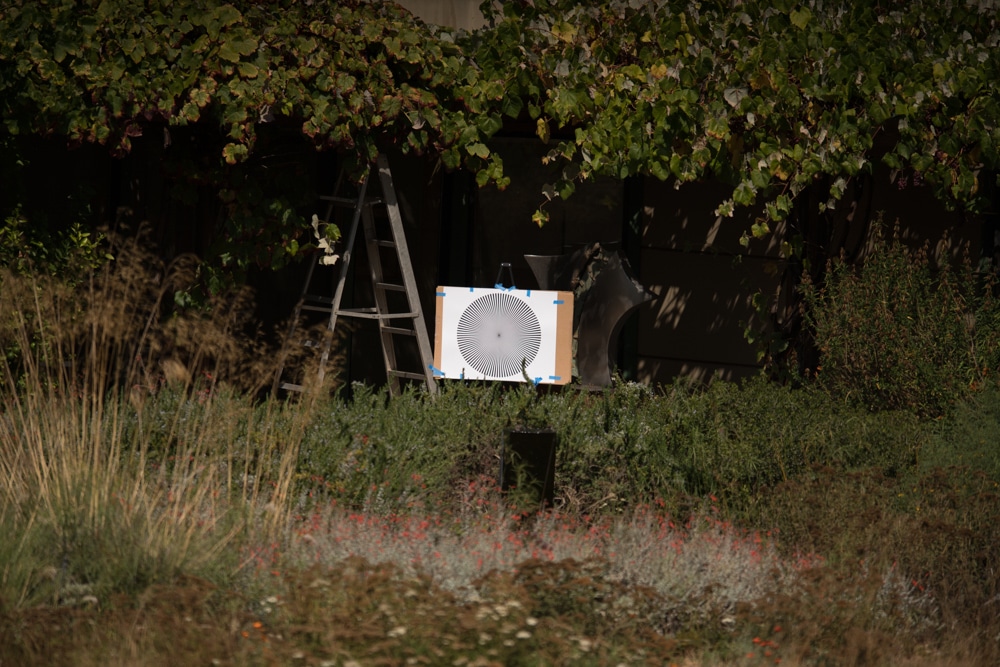 With long lenses, target size is no problem. I used a 22.5 inch star, but I could have used a much smaller one.
Looking at a magnified 454×464 crop with the target centered: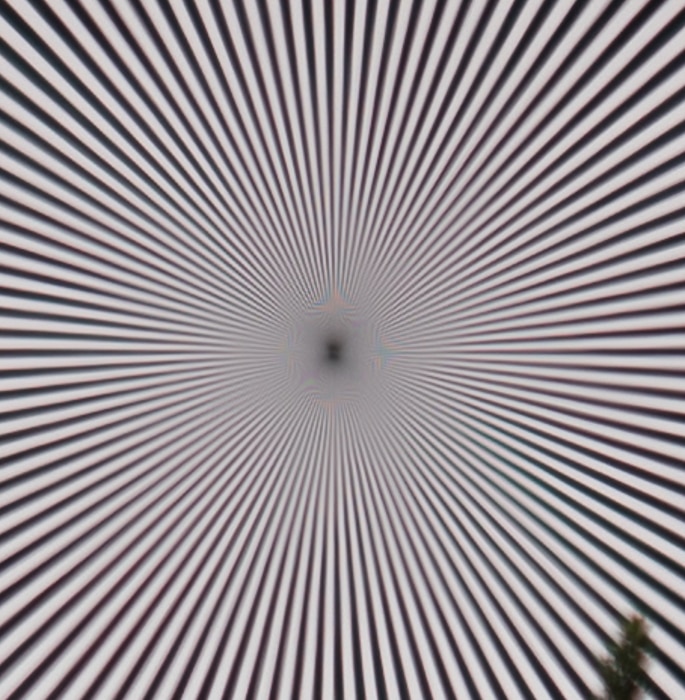 We can see a bit of false color and a hint of aliasing. I would have thought there would be more. I suspect that the lens could have been focused a bit more accurately, but camera motion is a possible sharpness limiter, even at the very high shutter speed I used. This is the best of the three series that I made, but they were all about the same. It is also possible that there are some atmospheric effects, even with only 75 meters of air between the camera and the target.
If we consider the images in opposite pairs we can look for differences that aren't radially symmetric. If sufficiently bad, these departures from symmetry are indicators of improper assembly.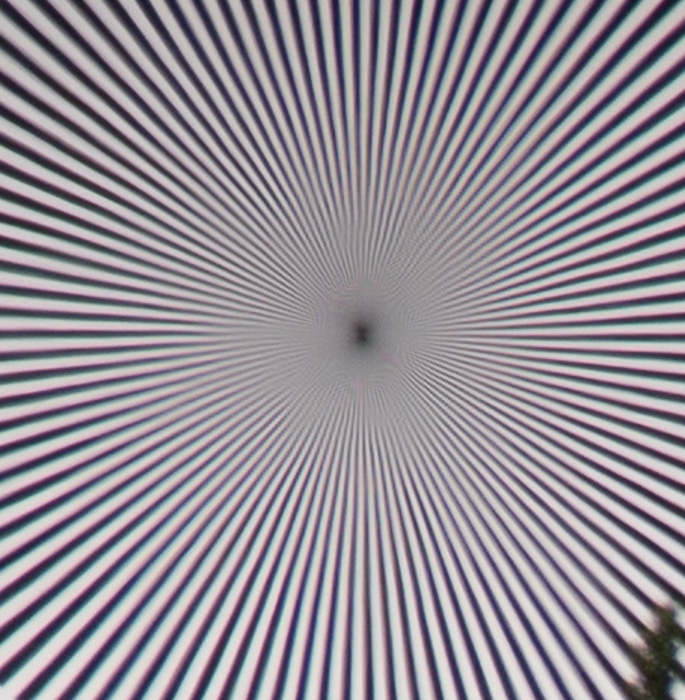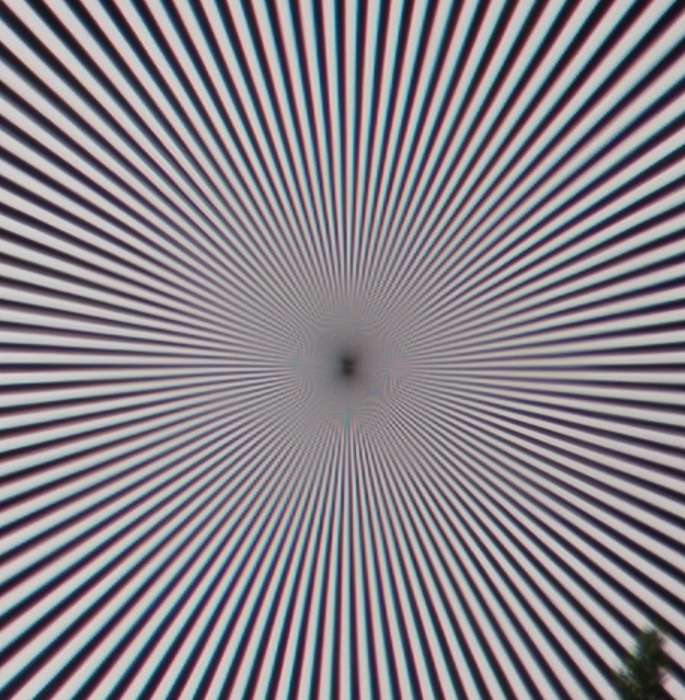 The lower right image is actually sharper than the center one. Overall, both of these imagesa re about equally sharp.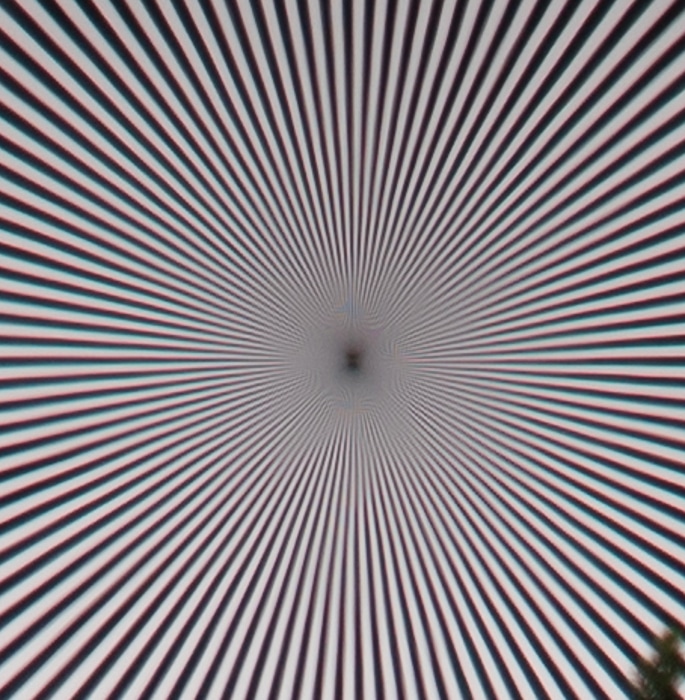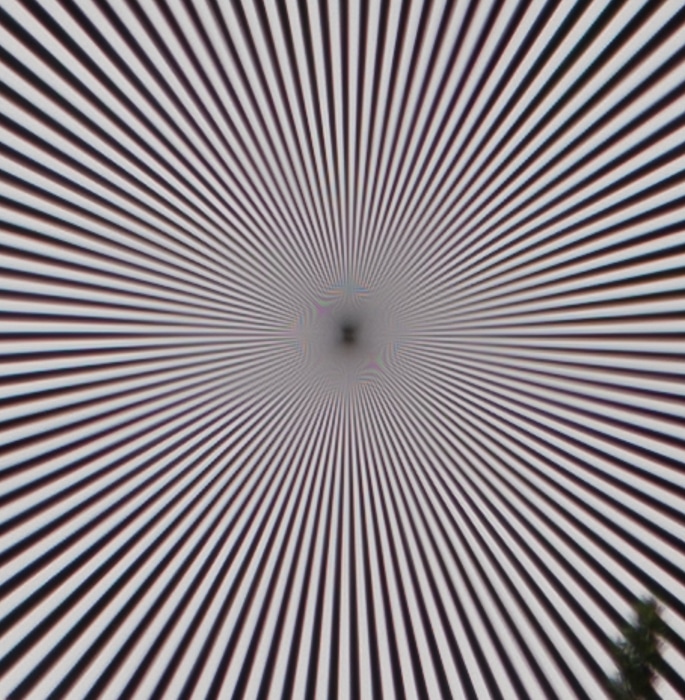 These are about equally sharp as well, but the directions of the sharpest angles are different. In the bottom image, the NW to SE lines are sharper. In the top one, the sharpest lines are SW to NE.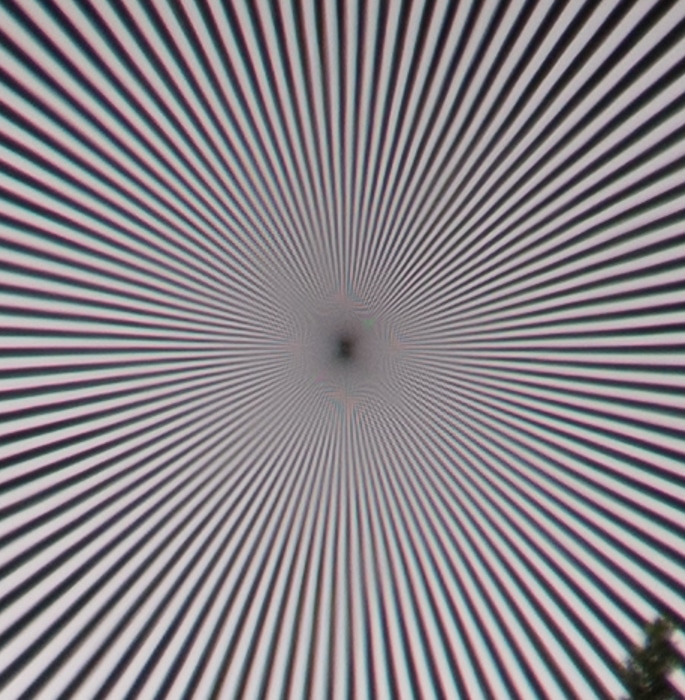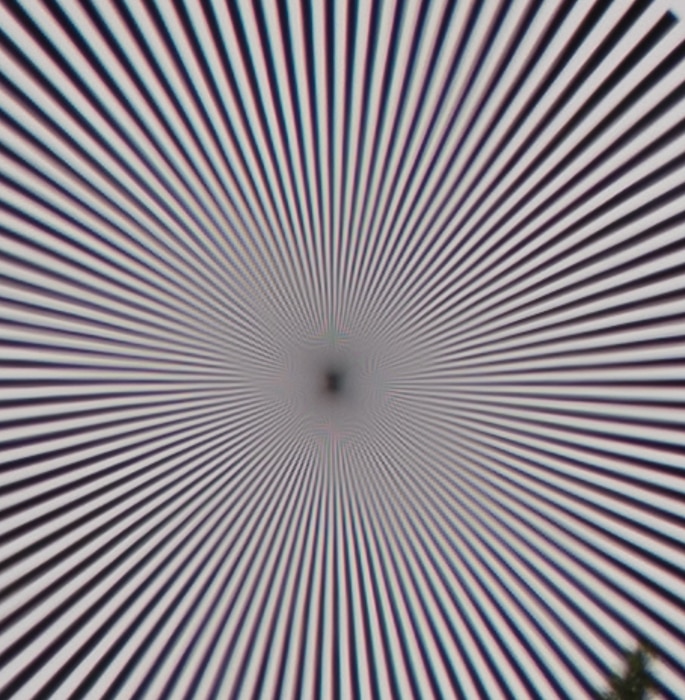 Again, about the same sharpness, indicating proper assembly.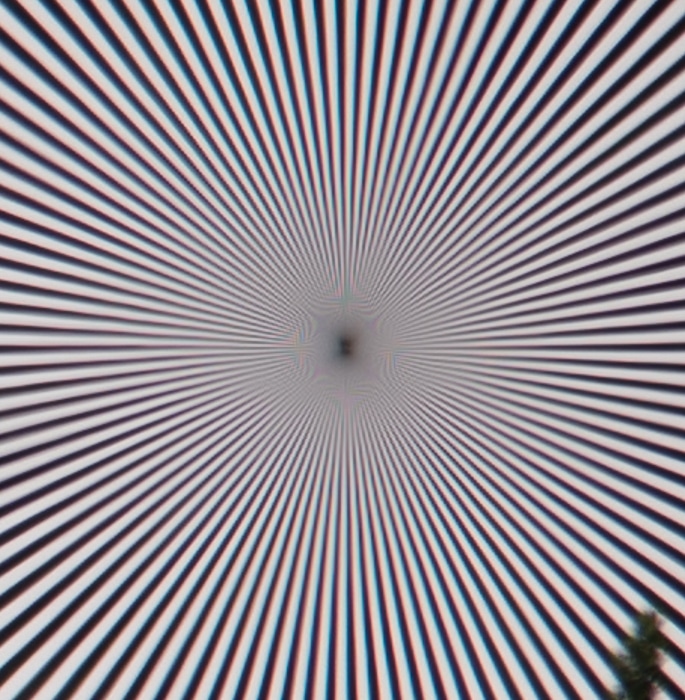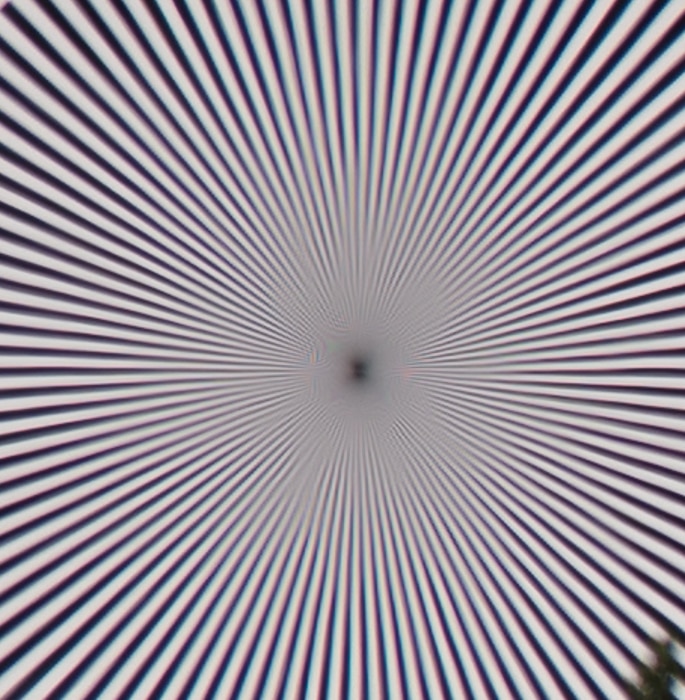 The top image is slightly sharper.
As I said above, I suspect that the lens is actually better than it looks here, but it's difficult for me to know if what's keeping the lens from delivering better performance is vibration, focus, or atmospherics. If I were to run this test again, I'd turn IBIS on for focusing. I would have done that here, but I was afraid I'd forget to turn it off and ruin the test.
In any case, I think the test results are enough to prove that the lens was properly assembled. The test certainly points up the difficulty of getting the most out of long, fast lenses.