This is the 29th in a series of posts on the Fujifilm GFX-50S. The series starts here.
I took the same general experimental protocol that I used in the last post on the Fuji 120mm f/4 G macro lens and applied it to the 63 m f/2.8 "normal" lens. Subject distance was 2 meters.
Wide open: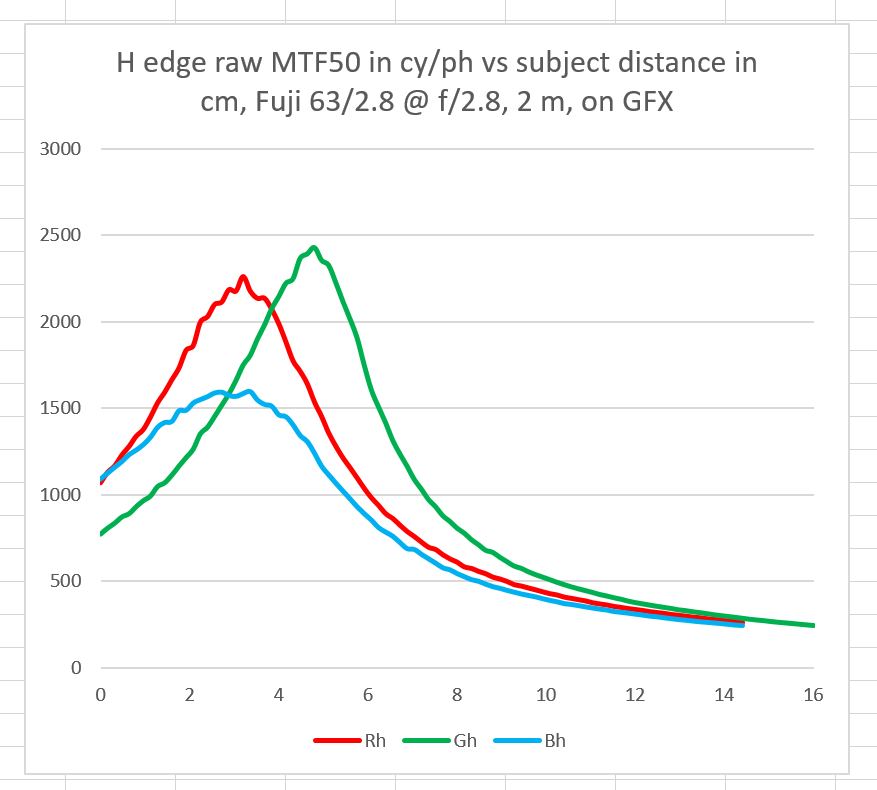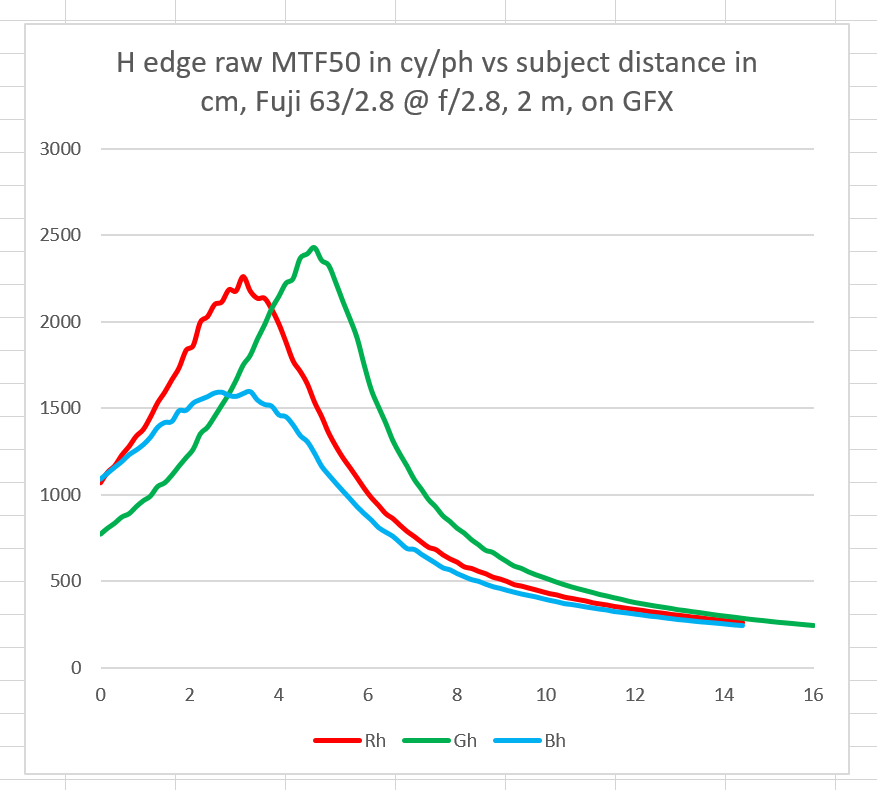 Larger numbers on the horizontal axis are closer to the camera. This lens is impressively sharp if you're used to looking at full frame cameras and lenses. There is a fair amount of longitudinal chromatic aberration (LoCA), with the green layer's sharpest point about two centimeters closer to the camera than the other two channels. Whe the green channel is in focus, the red and blue channels are well off their peaks.
At f/4: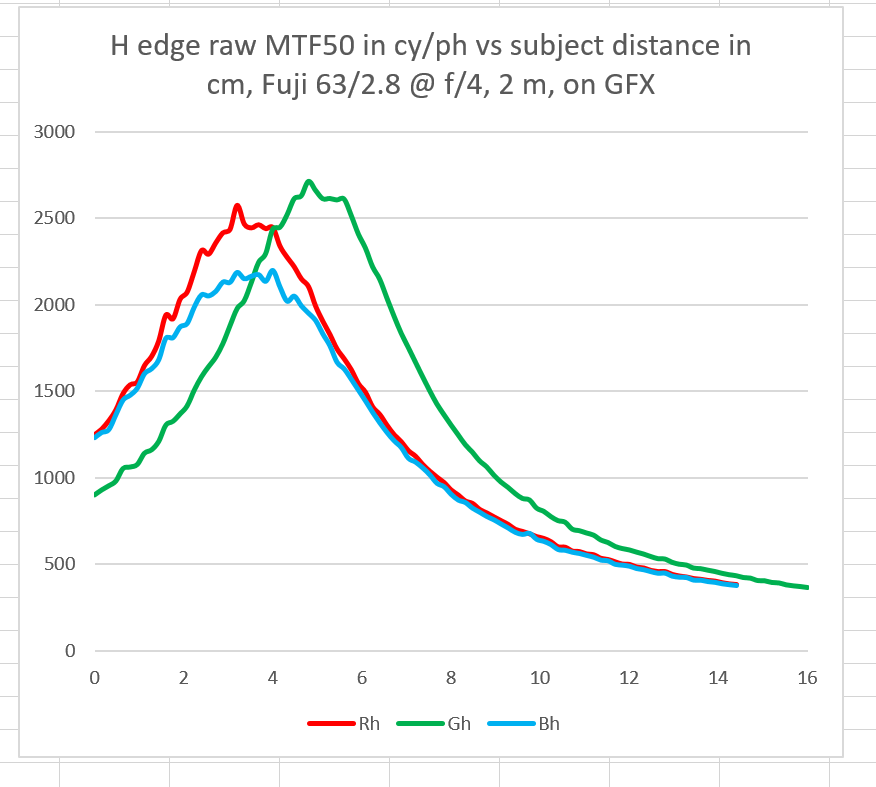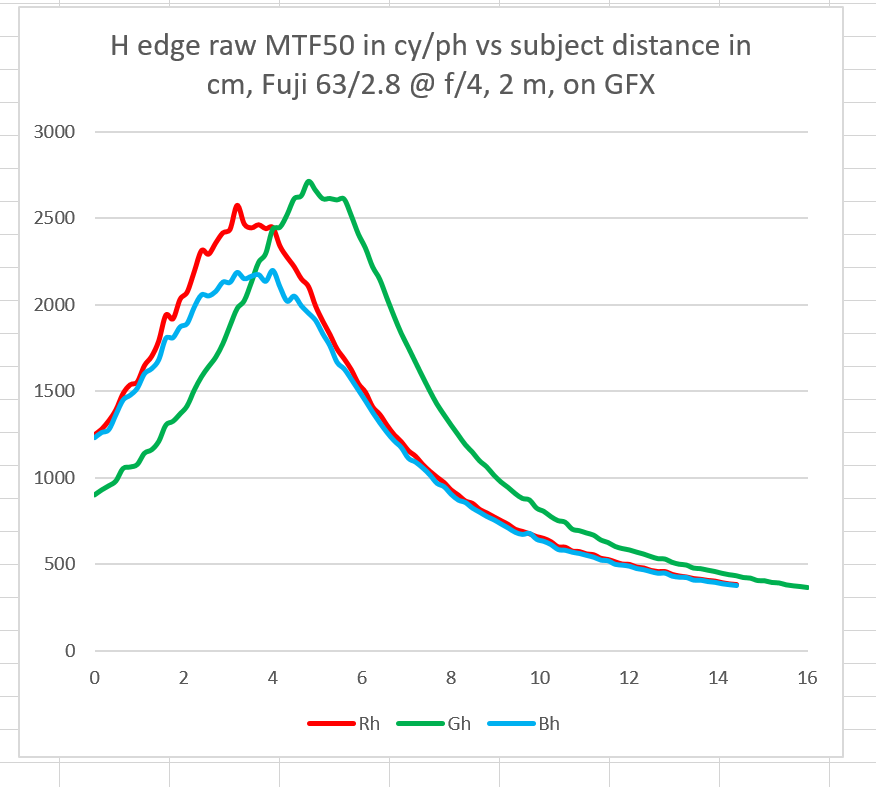 The lens is getting even sharper, but the Loca persists in degrading the overall image.
One more stop: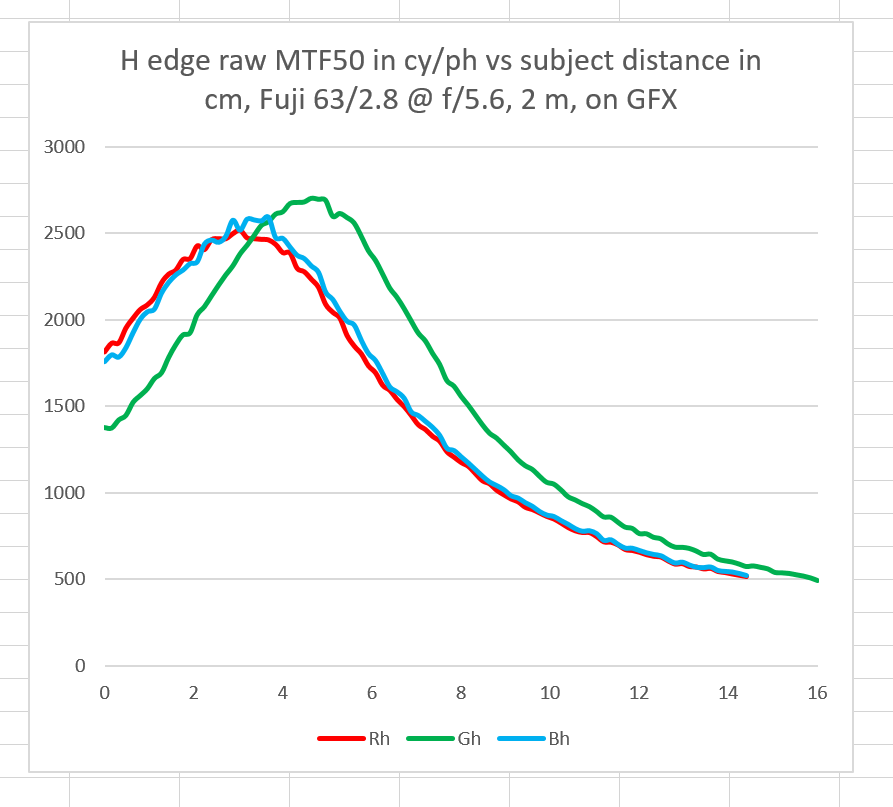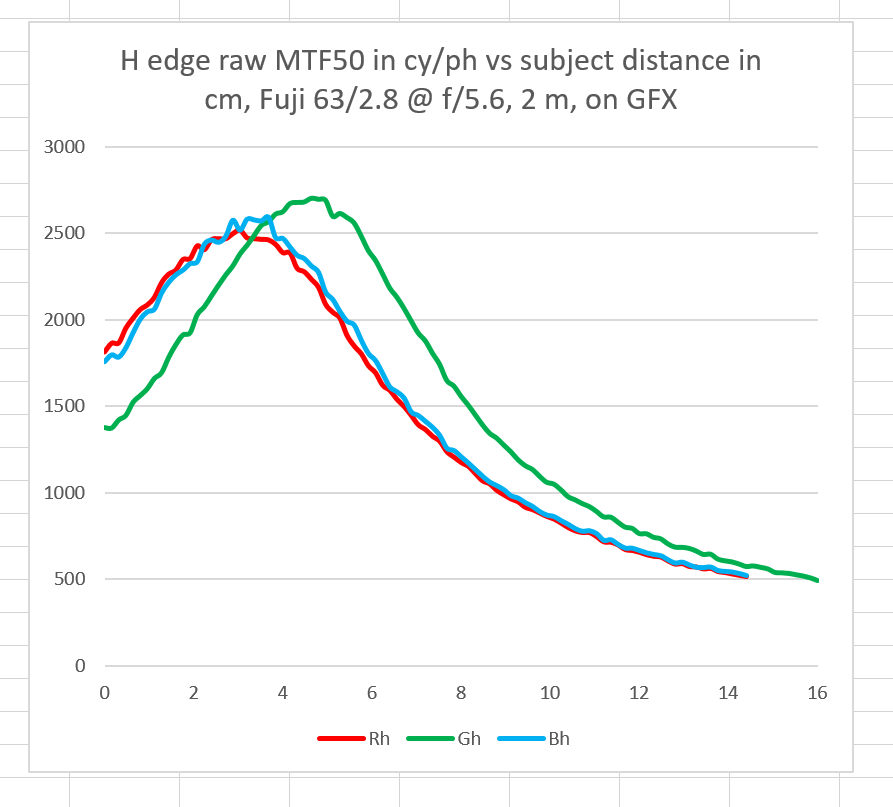 This is the lens' sharpest aperture, and the LoCA is beginning to be rendered less important by the depth of field (DOF).
Here's what the best shot in the above series looks like when demosaiced by dcraw with the Imatest standard settings: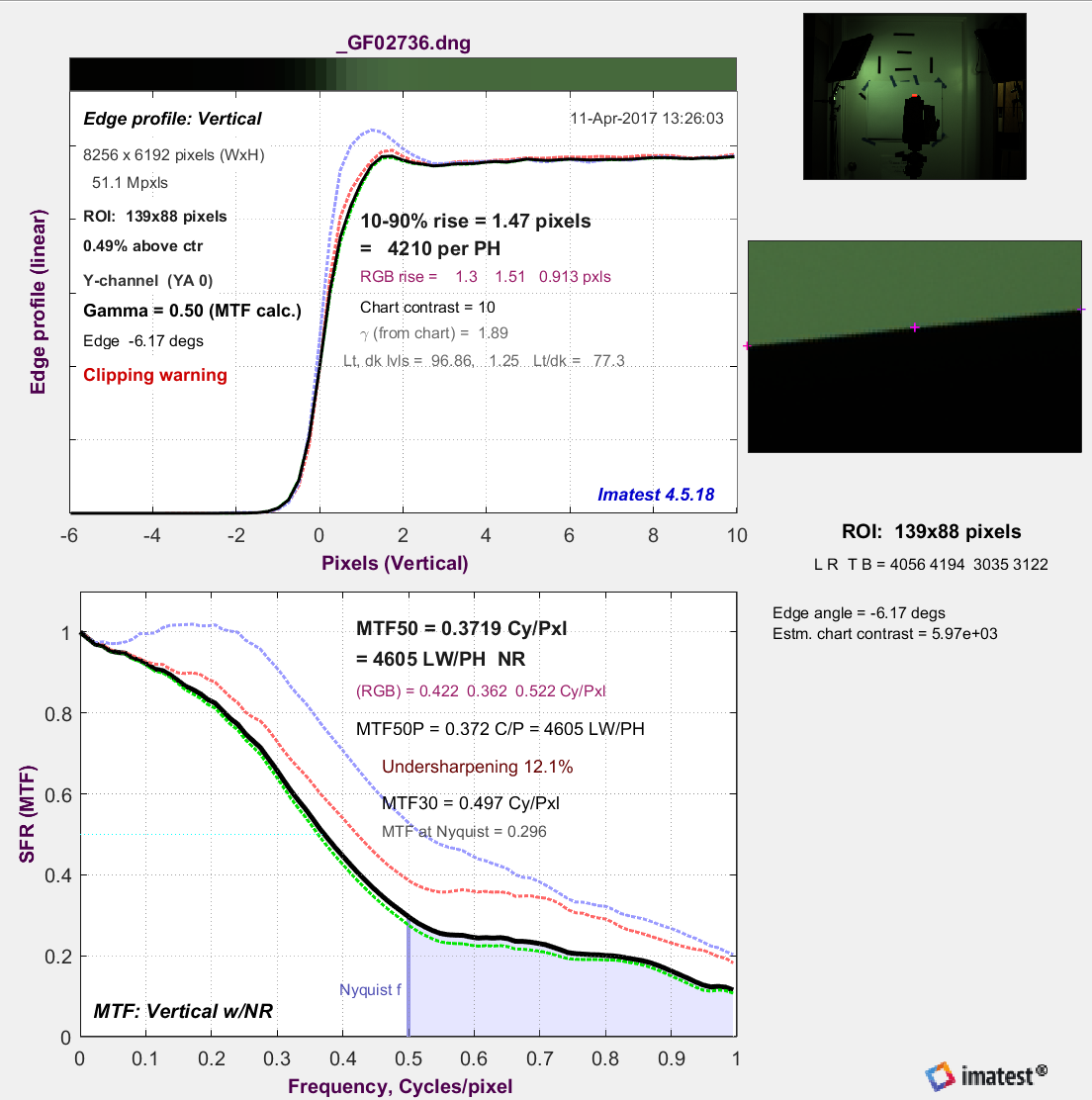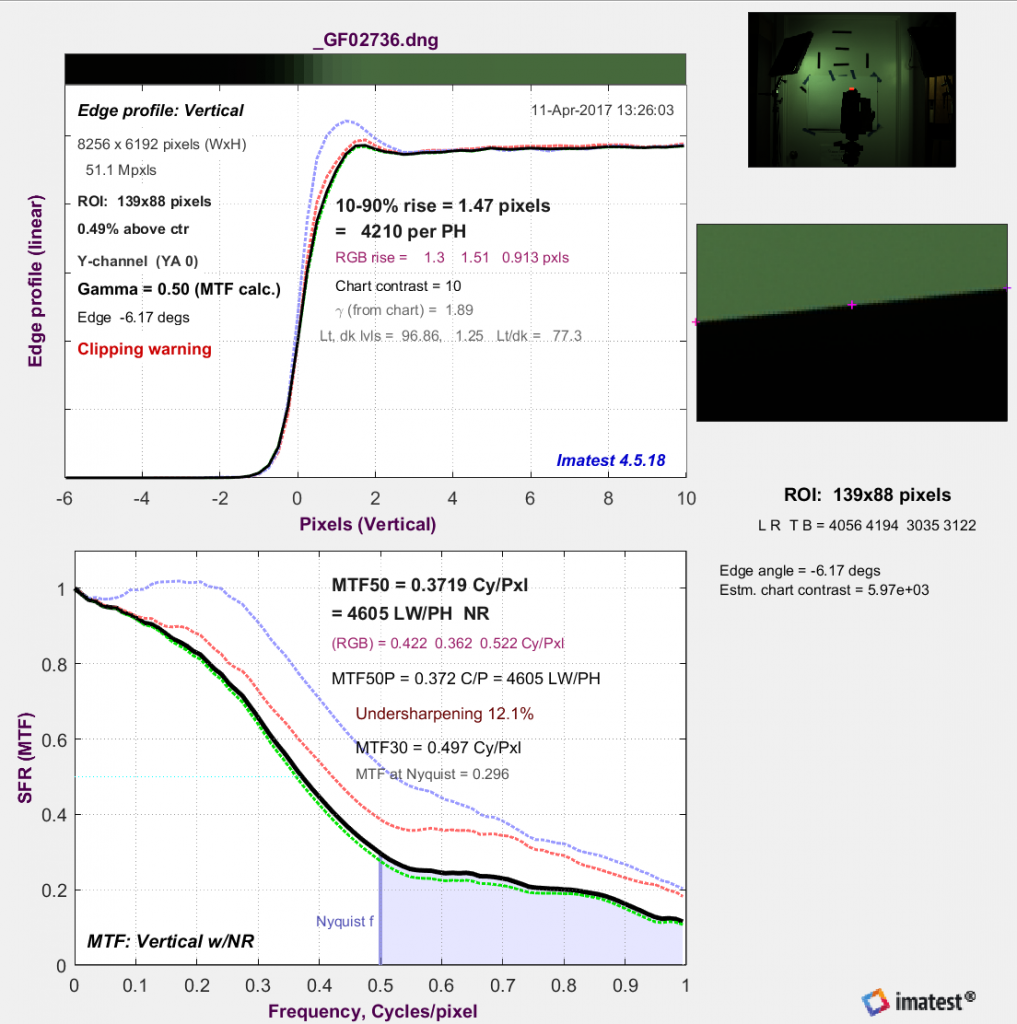 Lots of aliasing.
Another stop: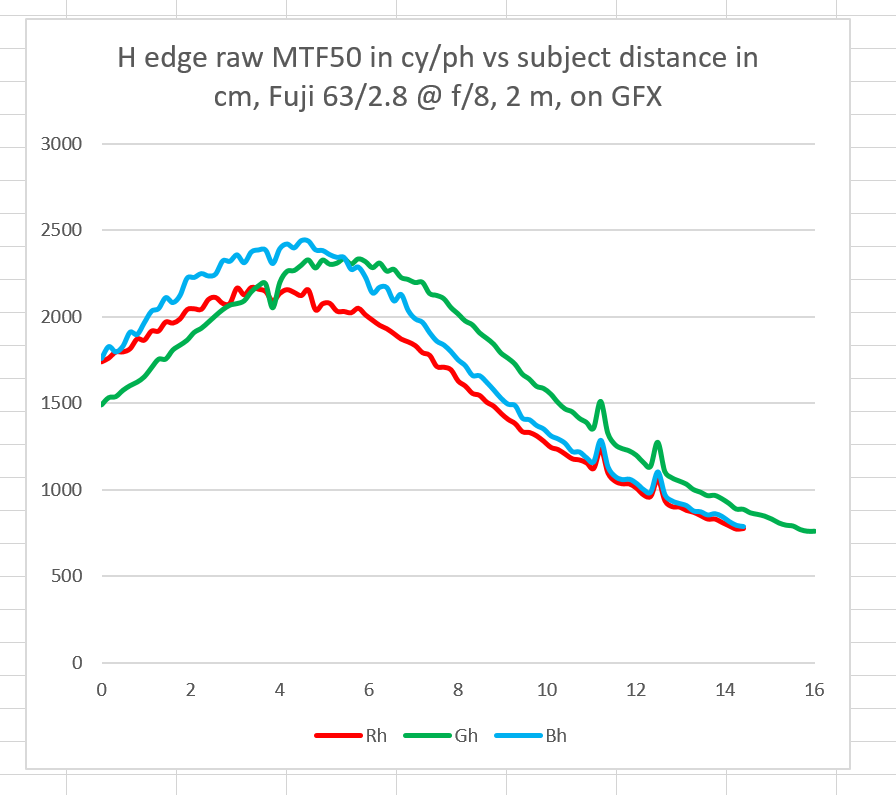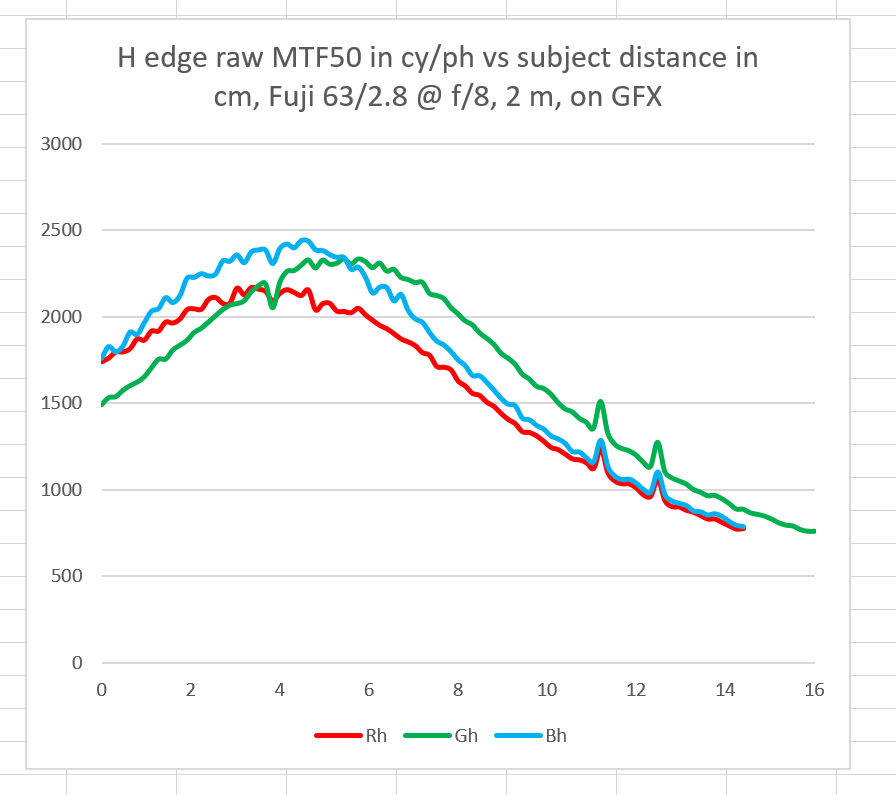 Now the LoCA is not very important.
f/11 is as far as I'm going to go here: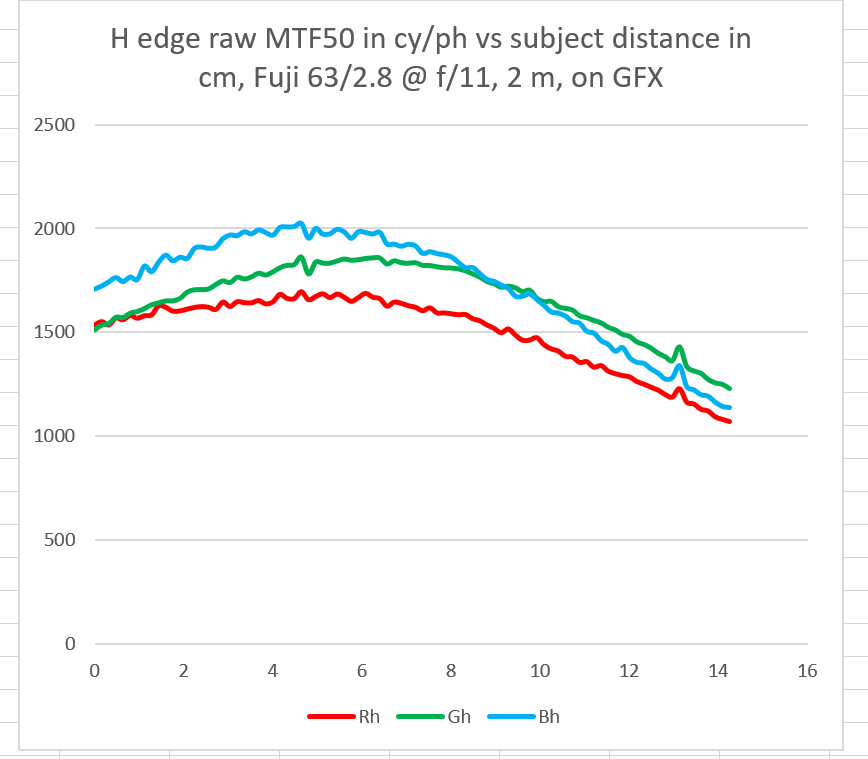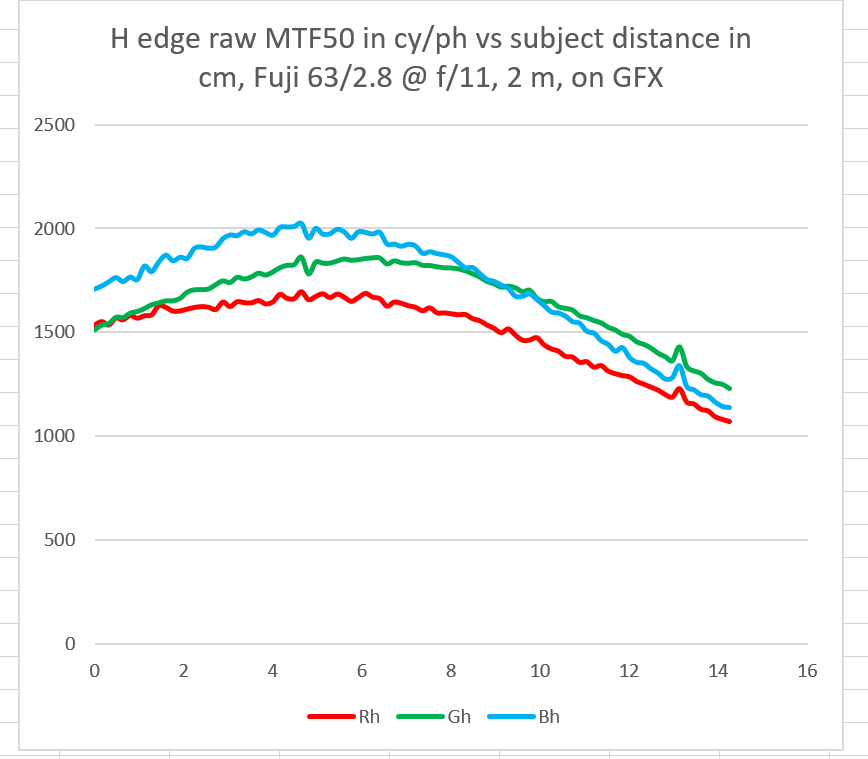 Diffusion is taking its toll on sharpness (notice how much more the red channel is affected than the blue), and the LoCA is swamped out by the DOF.
Taking only the green channels from all of the above graphs: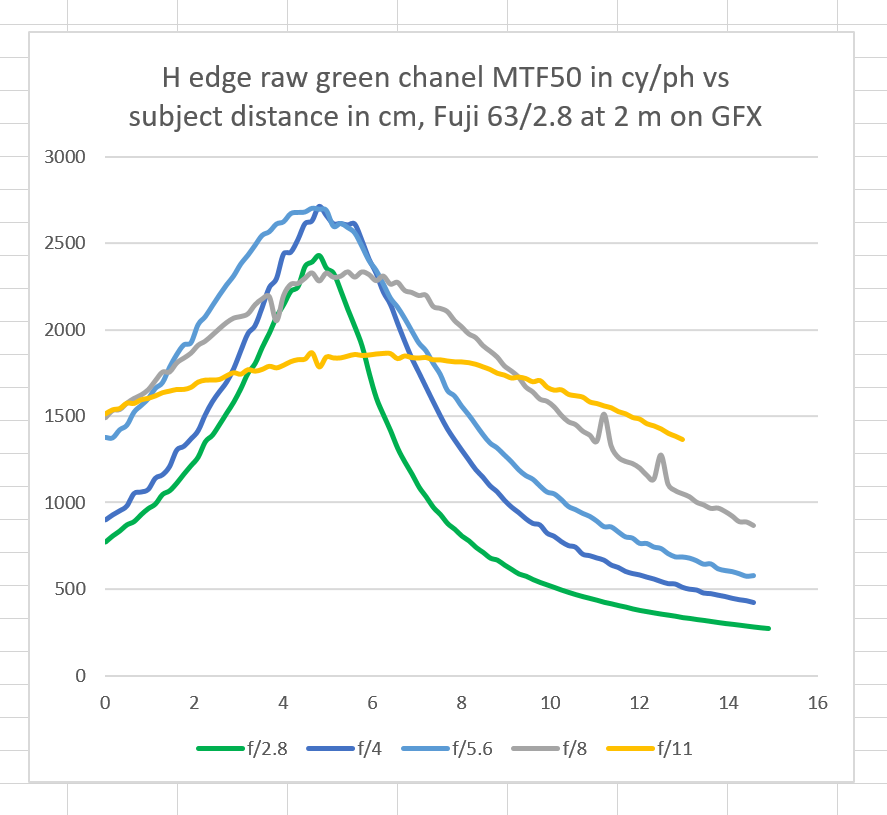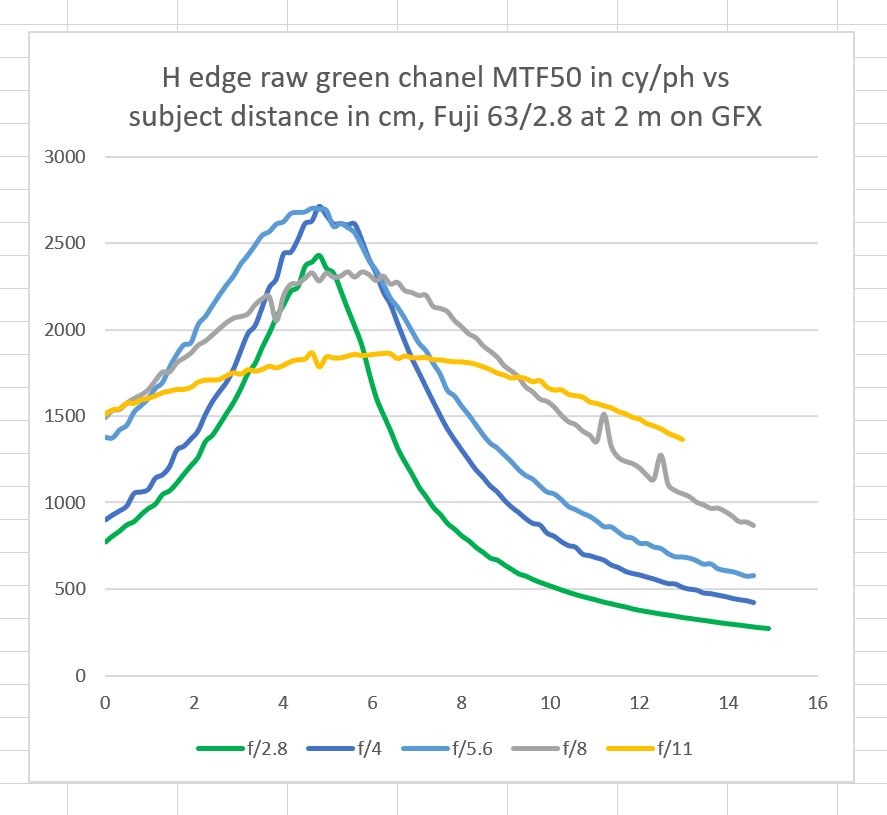 There is some focus shift towards the camera as the lens is stopped down. However, focusing wide open won't really hurt peak sharpness much as you stop down, although the sharpness zone may not be where you epect it to be.
There are those who are saying that this lens has bad focus shift. Not this copy, at least at 2 meters.
As an aside, I'd like to report that I have appeared to solve the double-exposing issue that I dealt with in the last post, and struggled with all day yesterday. The thing that appears to have fixed it is so nonsensical that I half-expect it to recur. I changed the shutter-initiating contact clouse from 100 msec to 250 msec. Makes no sense, but it worked perfectly for the 505 exposures necessary to complete the series above.
In another workflow-impeding area, I found a way around the Adobe DNG Converter out of memeory problem.