This is a continuation of a series of posts on the Nikon D850. You should be able to find all the posts about that camera in the Category List on the right sidebar, below the Articles widget. There's a drop-down menu there that you can use to get to all the posts in this series; just look for "D850".
Jack Hogan read yesterday's post and asked what would happen if the AF Adjustment of the D850 were optimized for a narrower aperture. Here's what happens when the 58/1.4 is optimized for f/1.4, f/1.8 and f/2.8: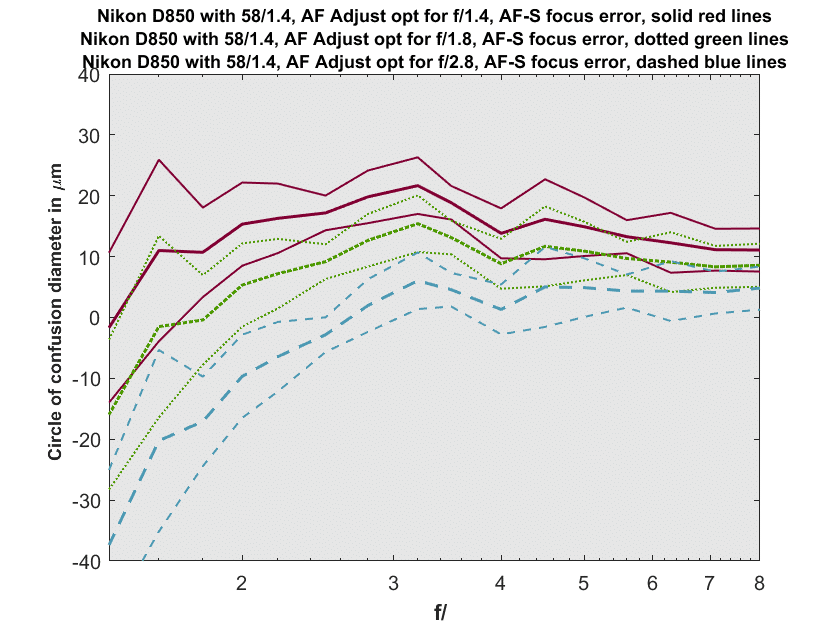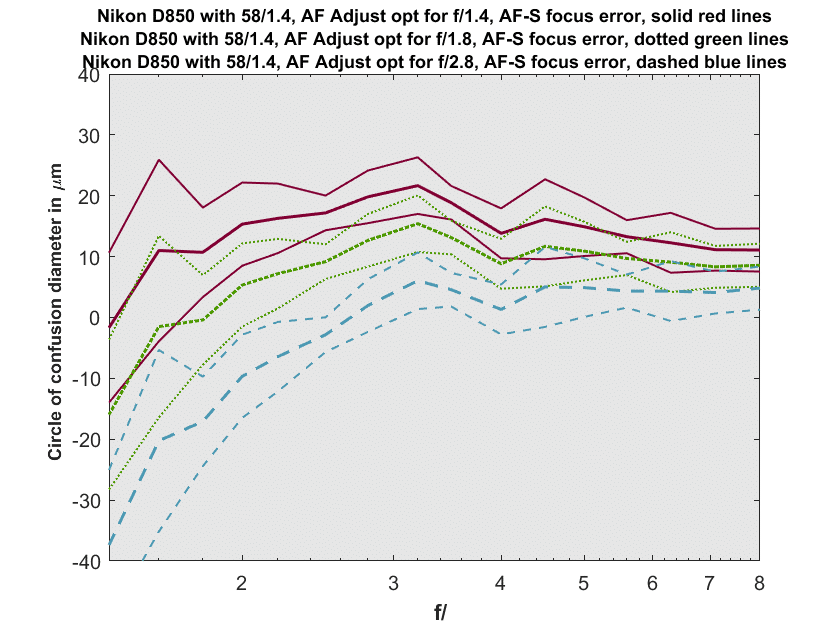 The CoCs are so large that I had to double the scale of the vertical axis, and I still couldn't get all the curves in. You can get good results from f/2.8 through f/8 by tuning for f/2.8, but apertures wider than f/2 suffer unacceptably. F/1.8 seems like a better compromise, but you could also argue that tuning for that aperture gives you unacceptable results much wider or much narrower.
The Sigma 50/1.4 Art, plotted at the same scale, has very little focus shift, and lower sigma to boot: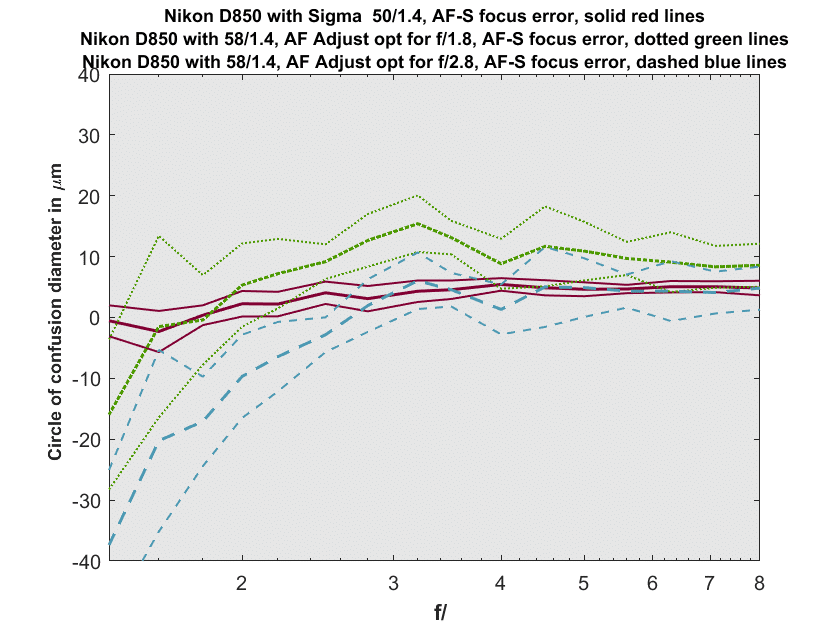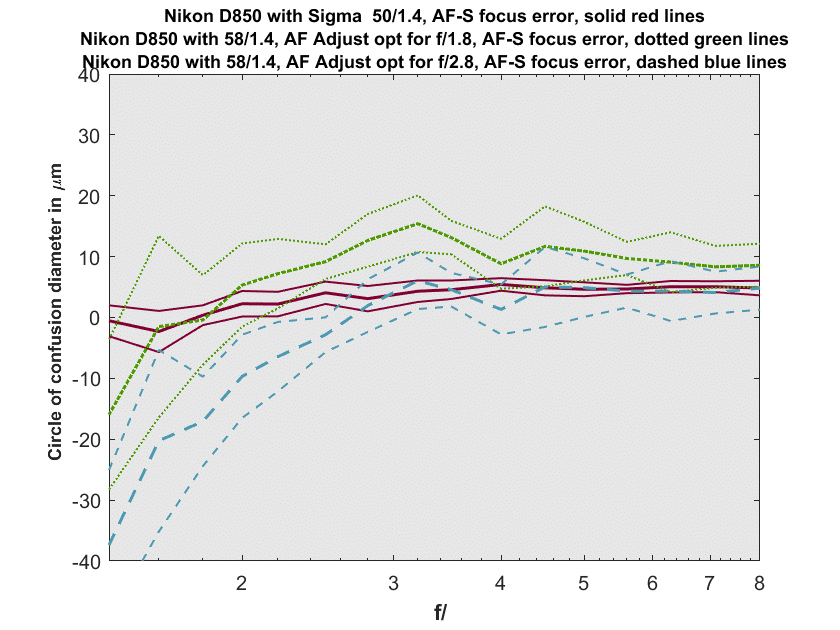 If we measure the Sigma 85/1.4 and the 135/1.8 at the same scale, here's what it looks like: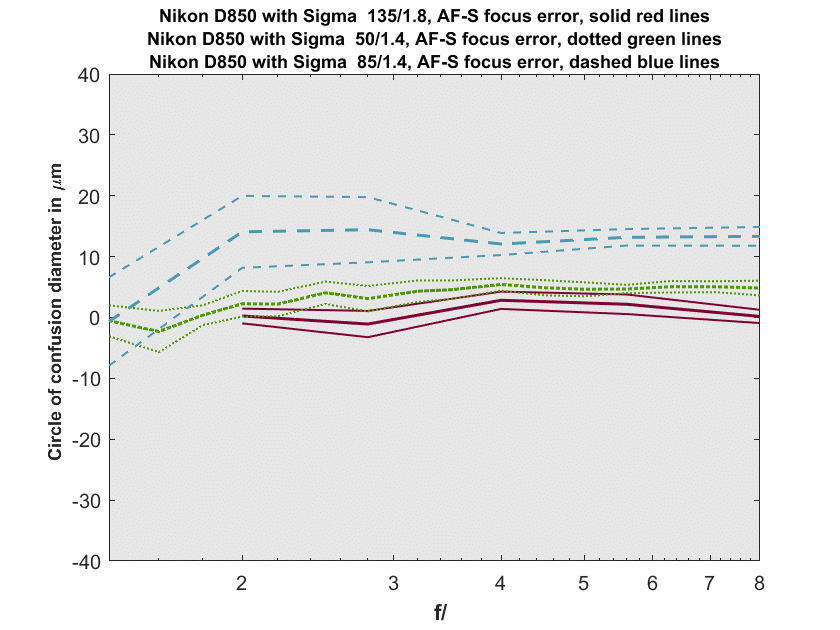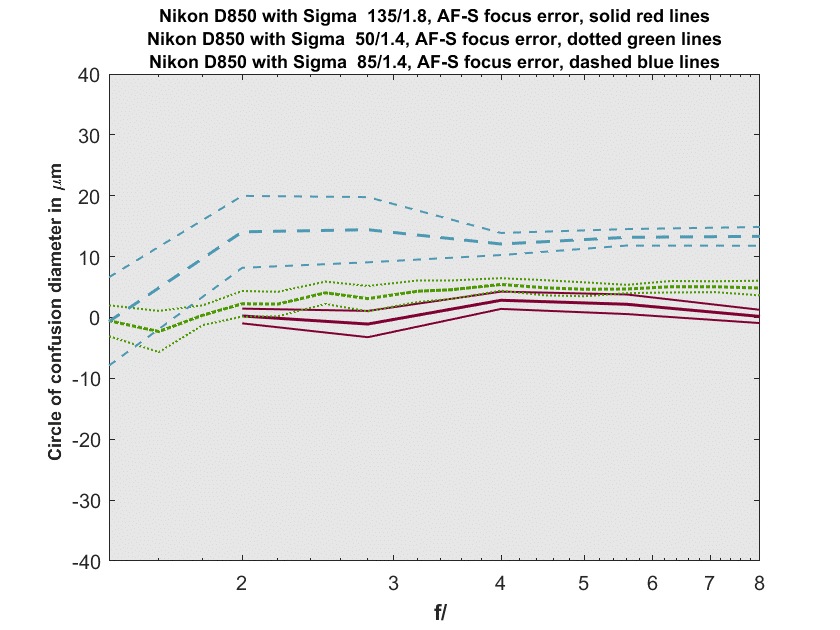 Looks like the 85/1.4 might benefit from adjusting the AF Adjustment to optimize performance at f/2.
If we do that, here's what happens: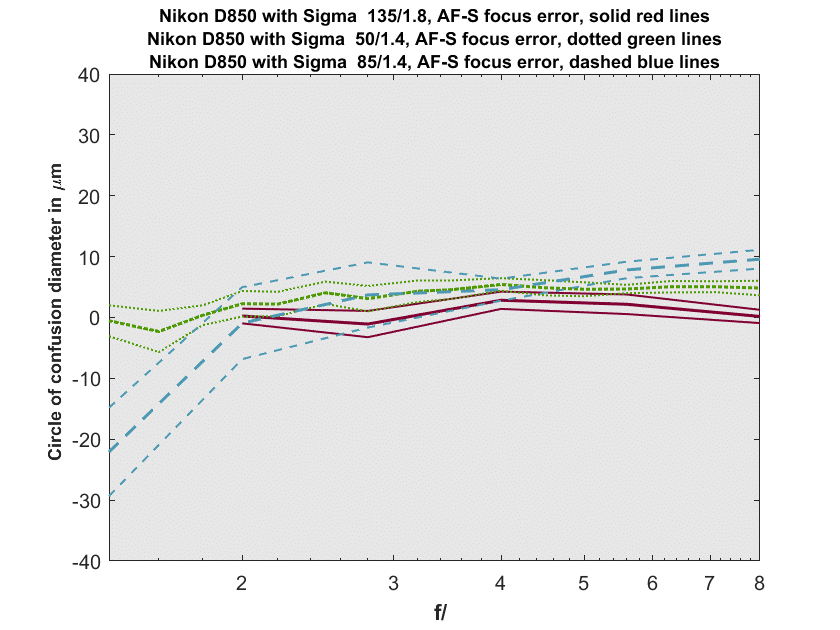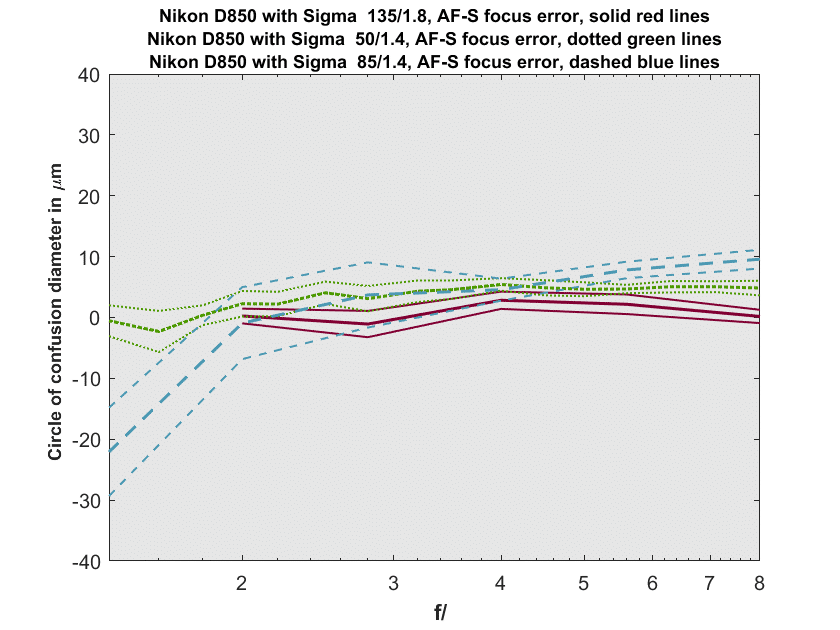 To see better how that is working, let's change the vertical axis back to plus and minus 20 um: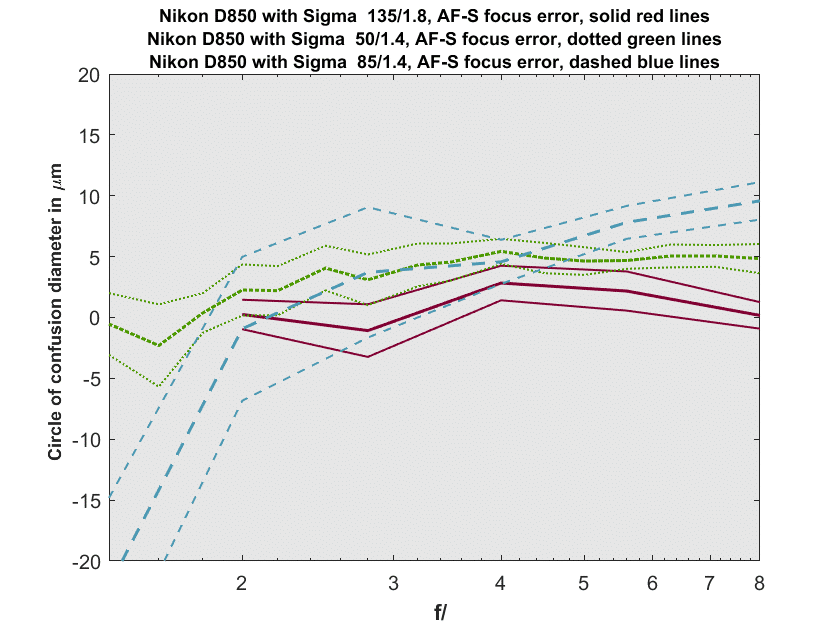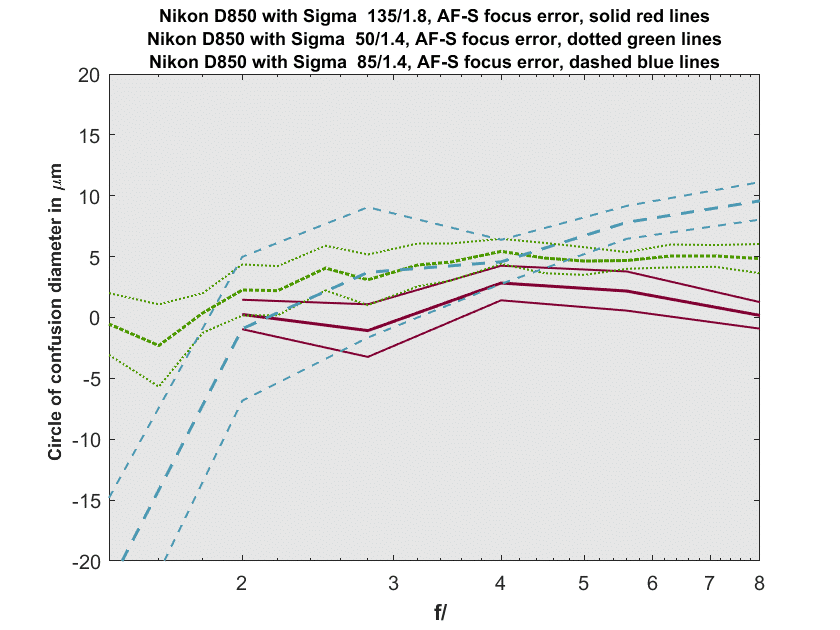 My take on the 85 here, if we don't care about stops wider than f/2? Pretty good, but not great.
Clearly, AF tuning strategy on the D850 depends on knowing the focus shift characteristics of your lenses.