A reader tested the Sony 24-105 mm f/4 lens on a Sony a7RII. He tested the lens wide open at 24, 59, and 105 mm. Here are 200% magnified crops that are arranged to show the orientation of the target.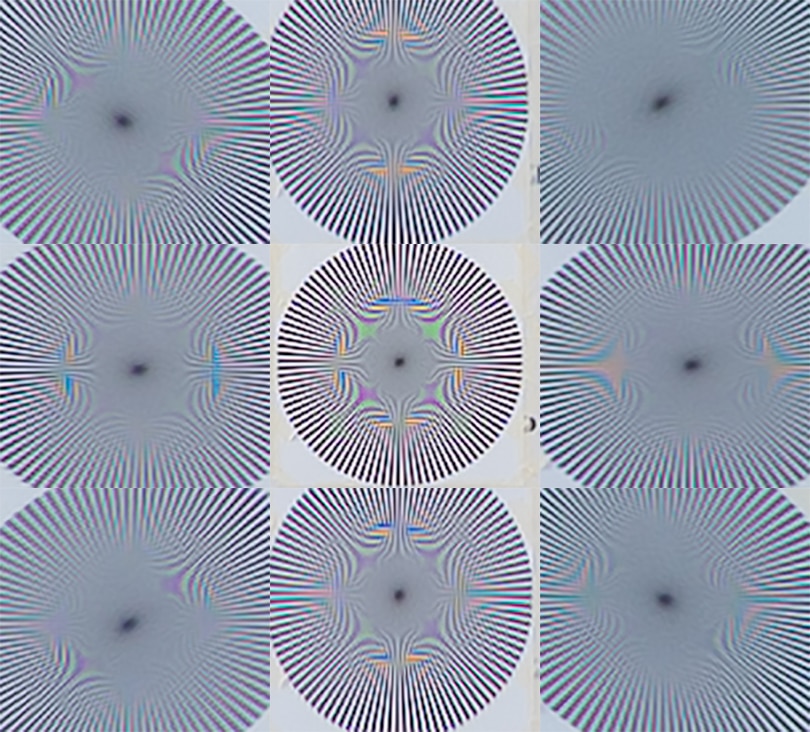 Focus and on-axis performance is excellent, as indicated by the center image. Moderately off-axis, as shown by the top and bottom center images, is also very good. The lens begins to struggle a bit at the far right and left and in all four corners, but is still turning in a very credible performance for a zoom. The top right corner is a bit soft, but nothing really to worry about in a lens like this.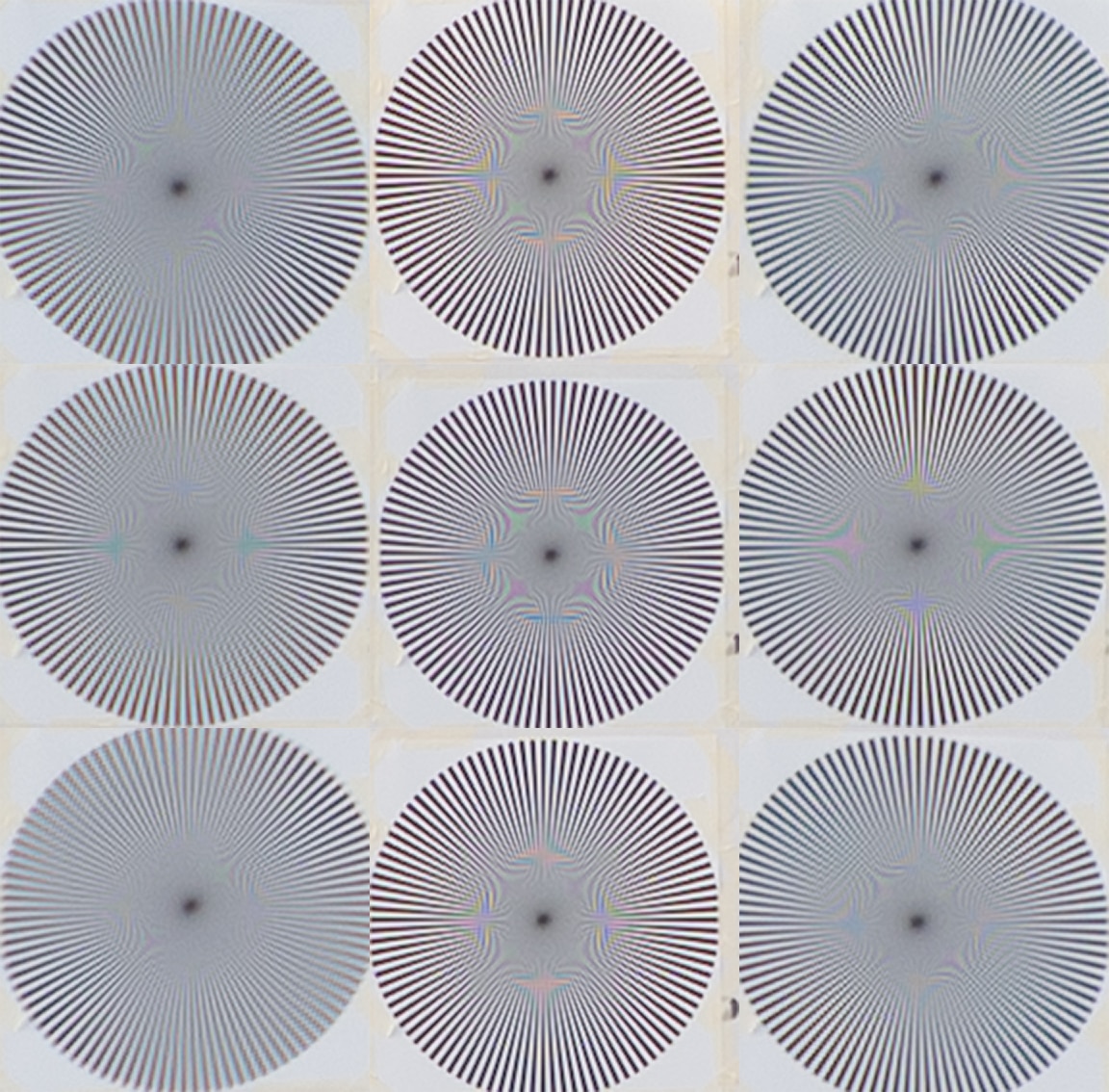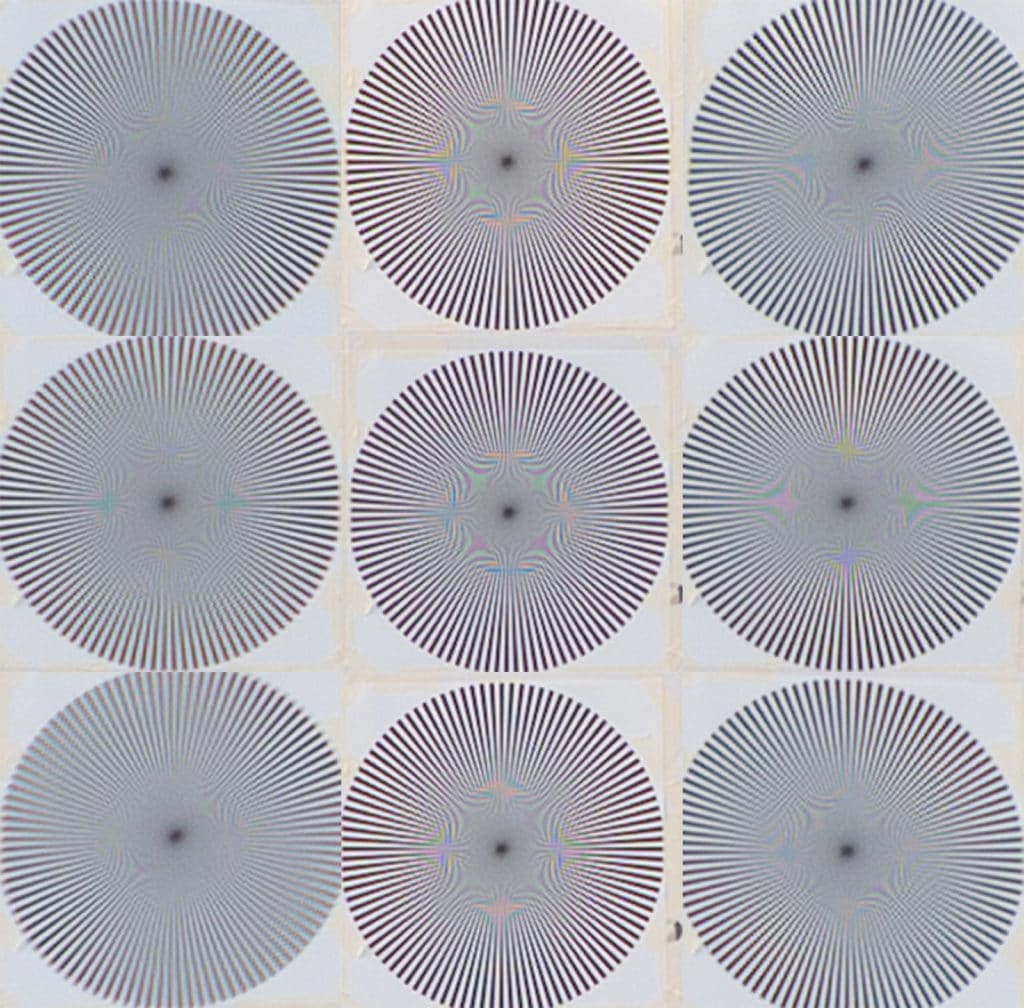 At 59 mm, now it's the left side that is a bit softer, but this is looking very good.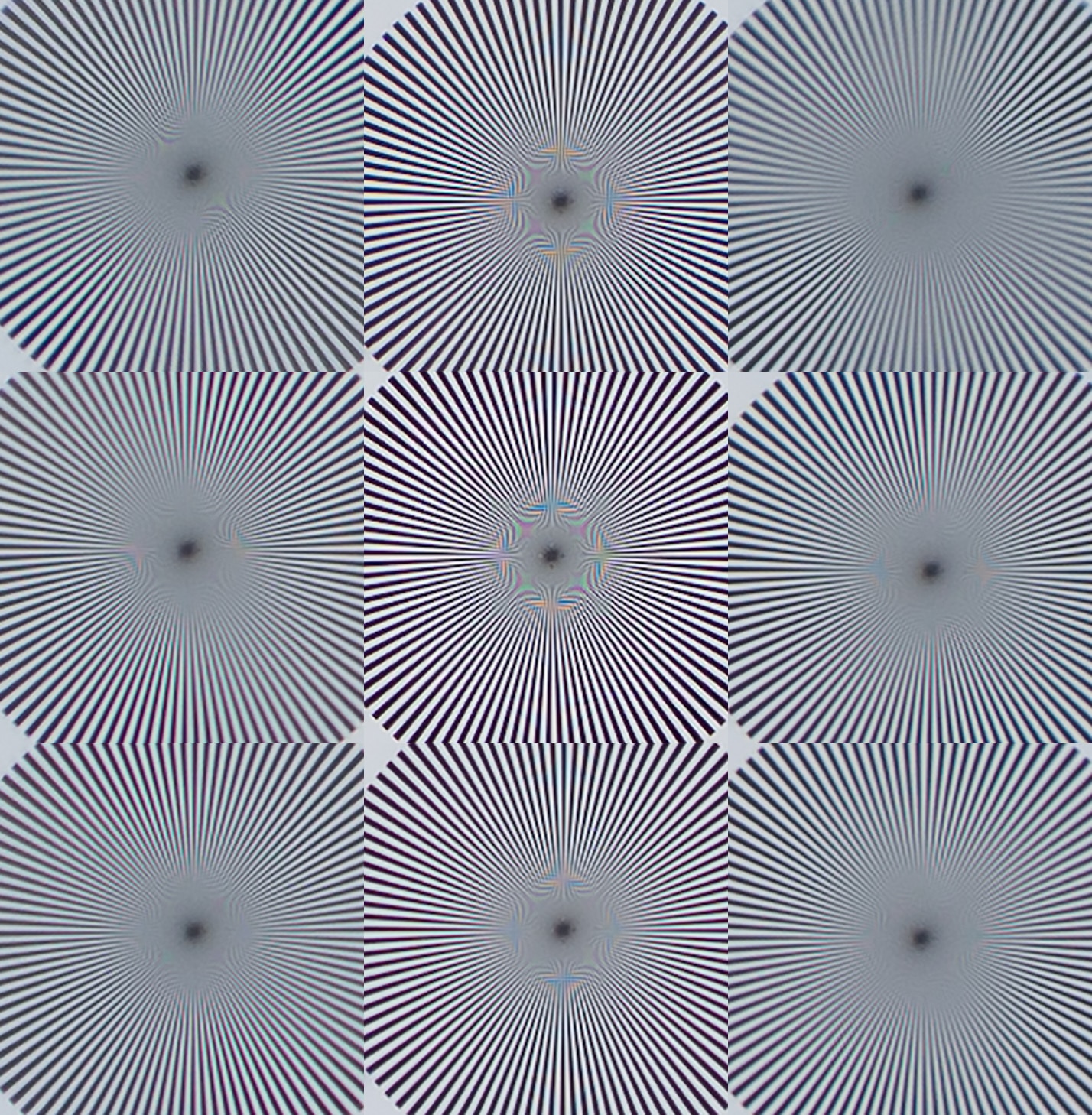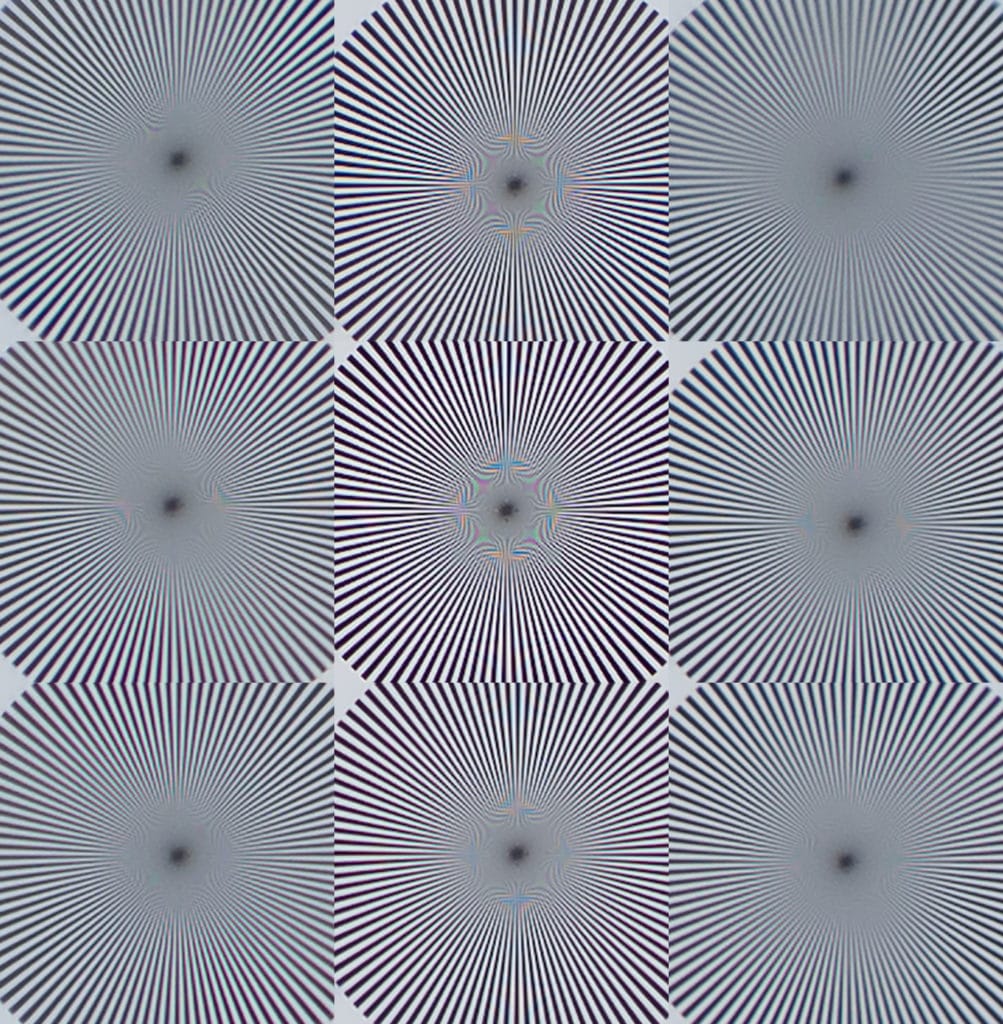 The lens isn't as sharp in the corners at 105 mm, and we don't see much aliasing. It's a bit softer in the top right corner.
I call this a well-constructed lens.