A reader sent me files from a Venus Optics Laowa 15mm f/2 FE Zero-D lens captured at f/4.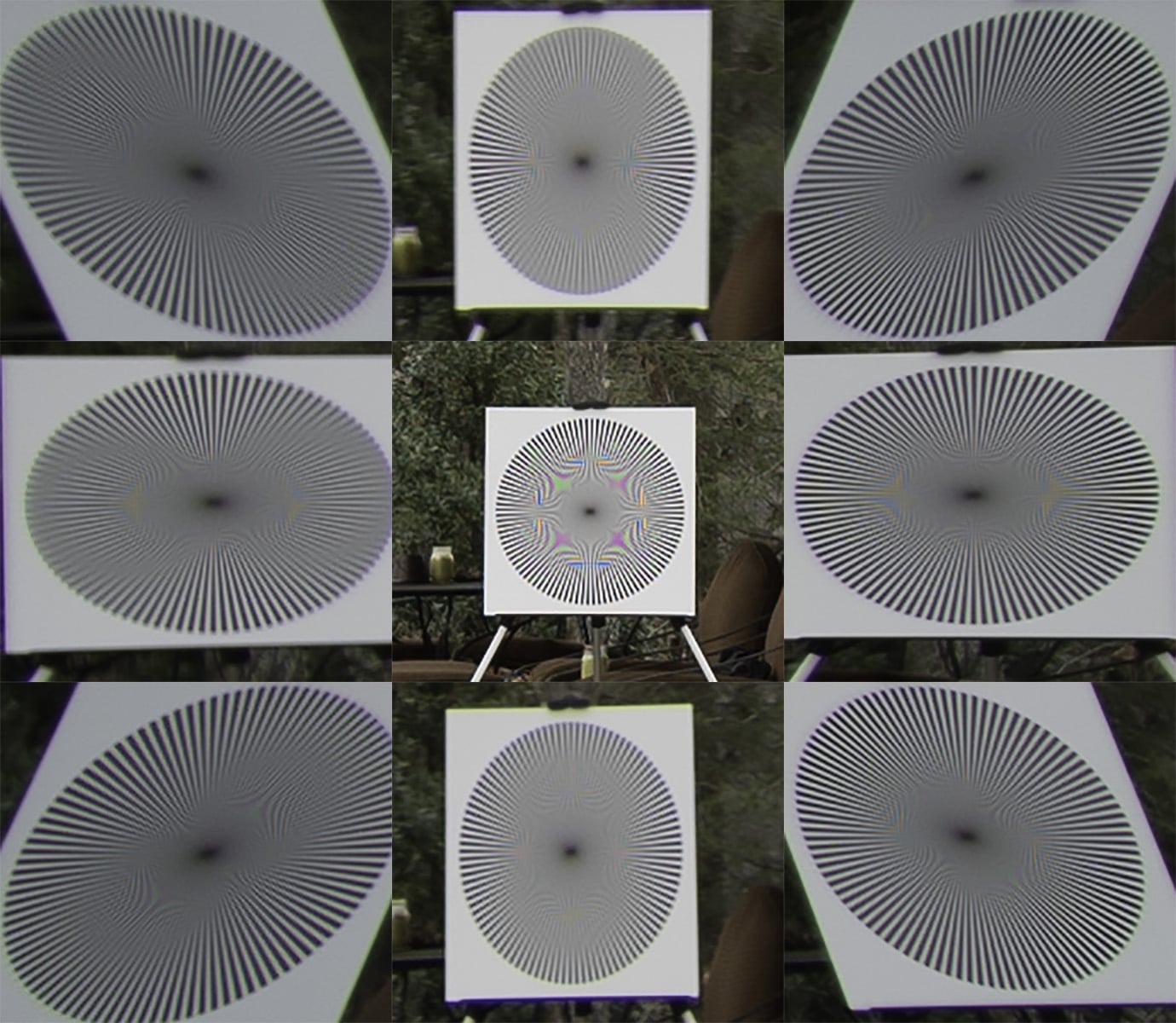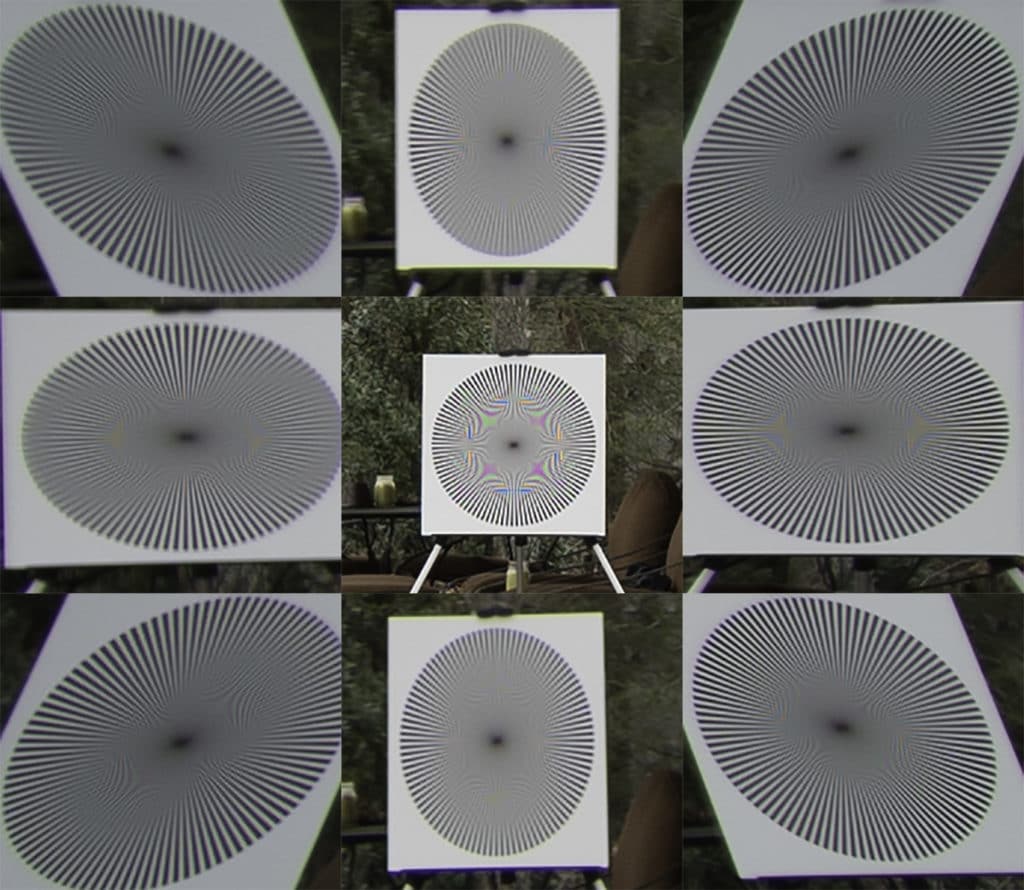 You are looking at the nine captures, each magnified to double the approximate 200×200 pixel dimensions of the crops. I've arranged them in the same orientation as the original captures, with the image with the target in the center in the center, the image with the target in the upper right in the upper right, and so on.
There are at least two strange things. Note that the size of the target in the lower right corner is smaller than the target when it's in the other three corners. The corners are positioned approximately by the person making the test, but they don't look different enough to me to cause what we're seeing here.
Another strange thing is a band of unsharpness that occurs on the far left shot and upper left corner at a quite low spatial frequency.
I might keep this lens if normal shots looked OK.
Here's another copy of that lens: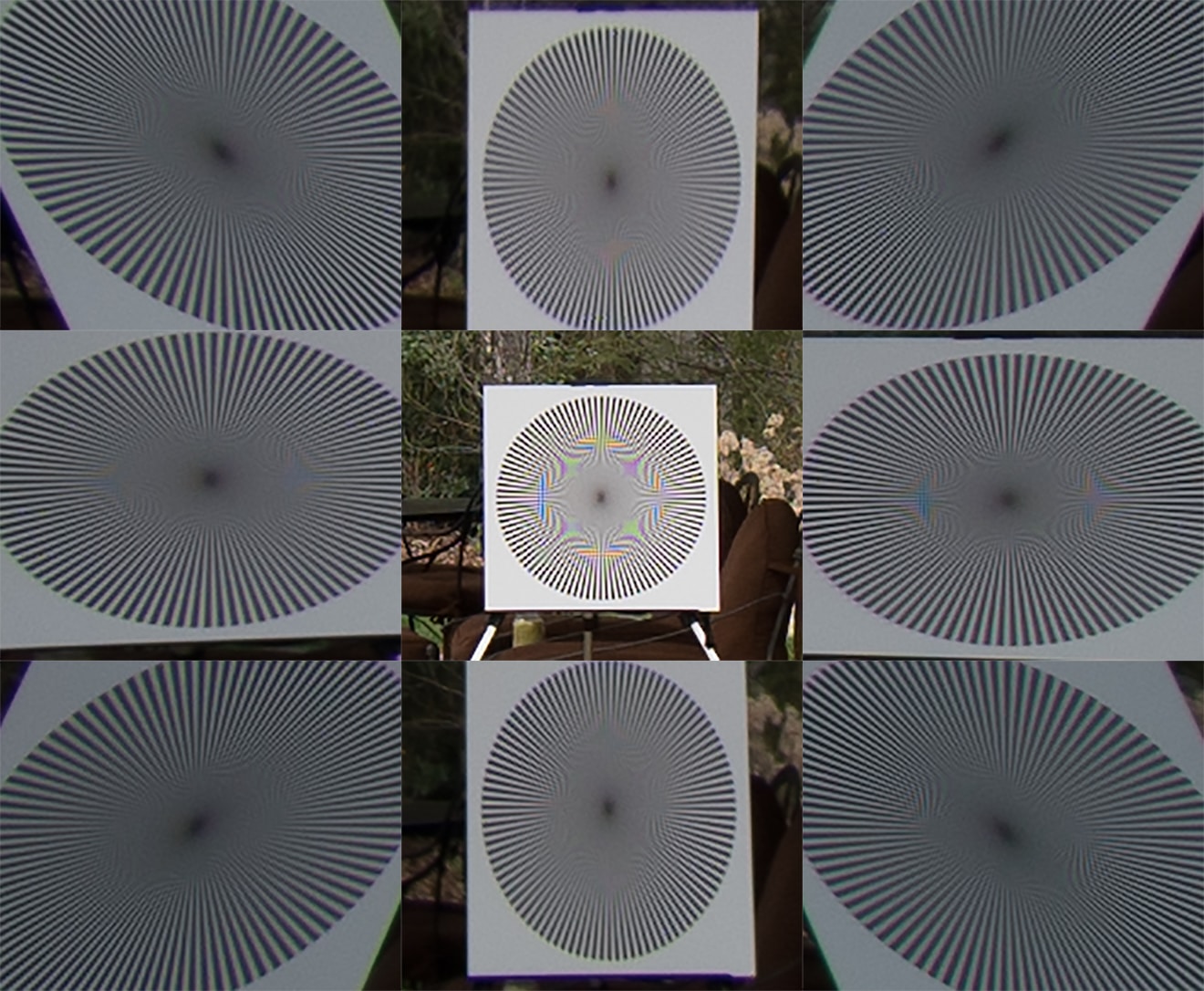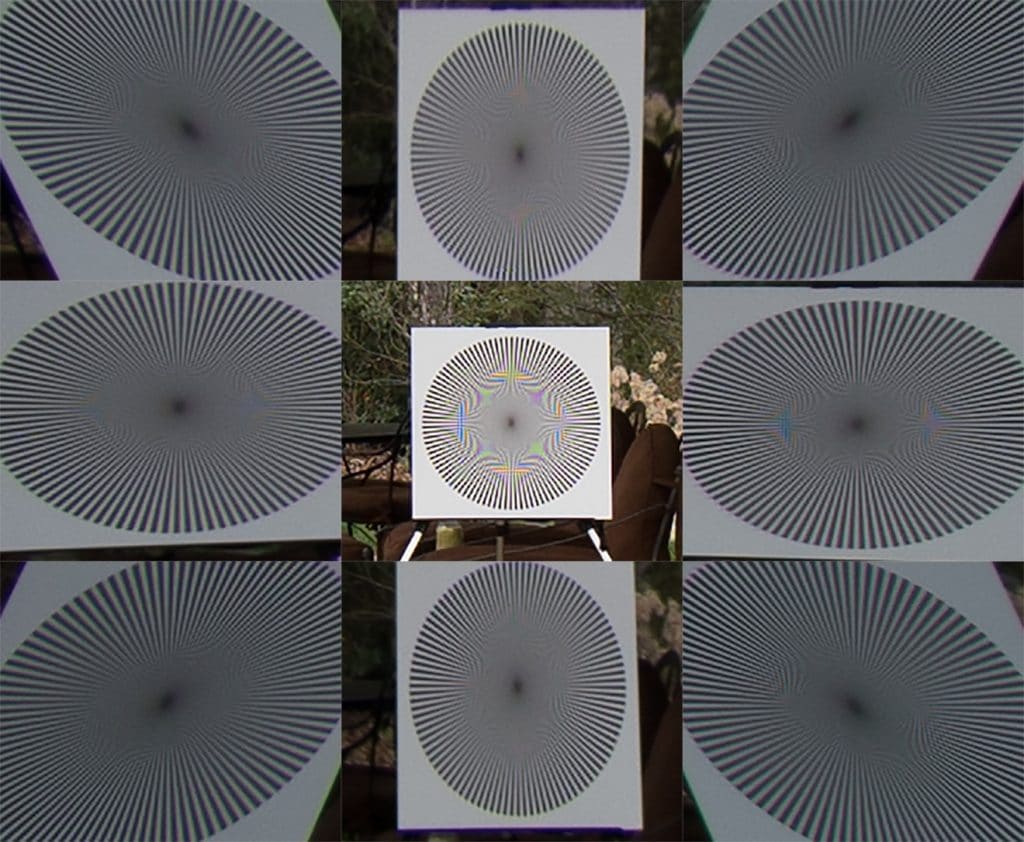 This one's fine.