A reader sent me files from a Zeiss Batis 25 mm f/2 lens captured at f/4. The lens appears to be defective: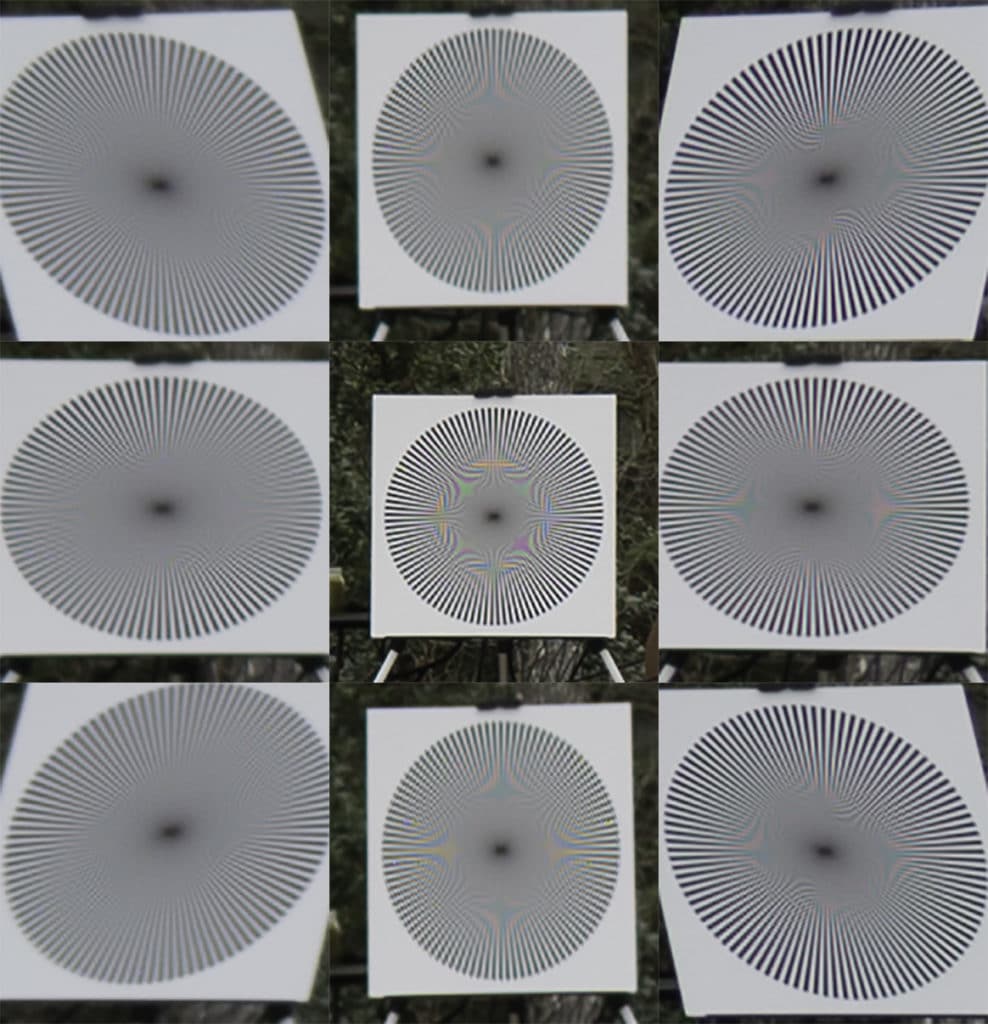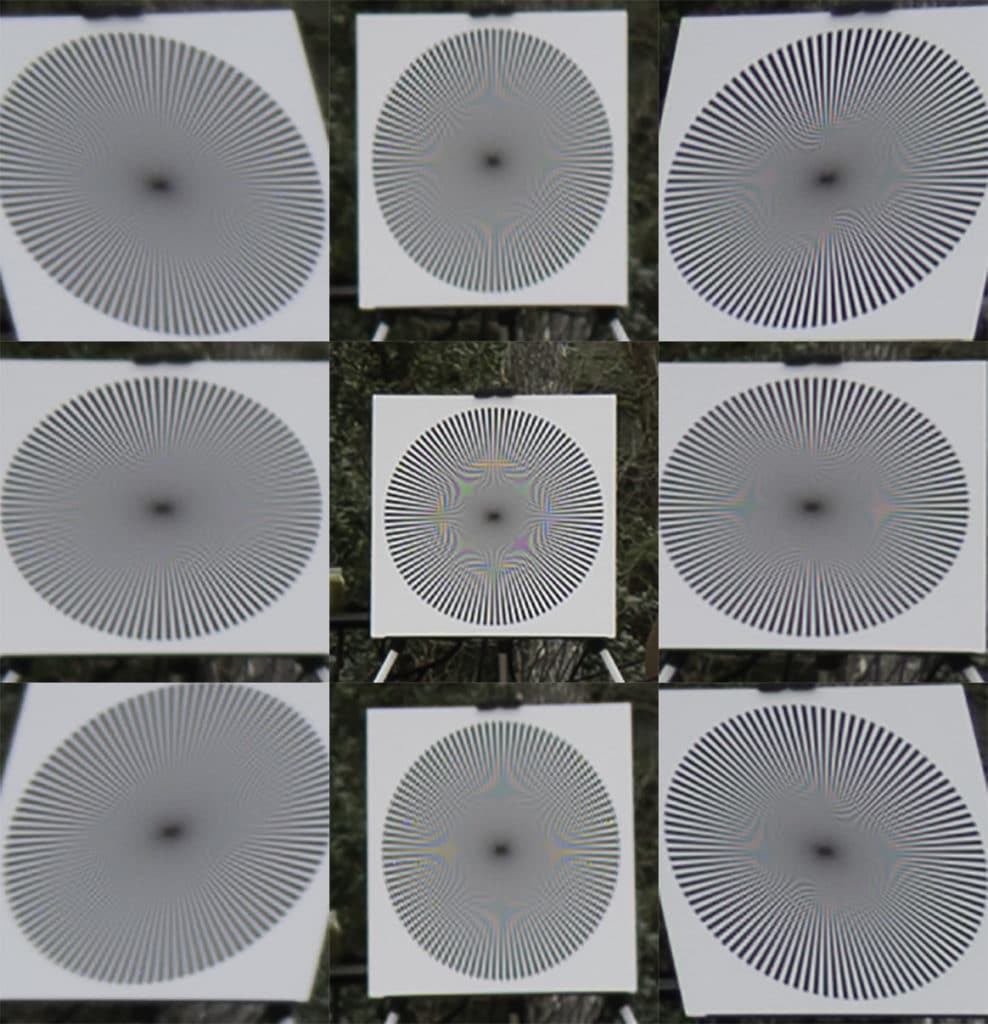 You are looking at the nine captures, each magnified to double the approximate 200×200 pixel dimensions of the crops. I've arranged them in the same orientation as the original captures, with the image with the target in the center in the center, the image with the target in the upper right in the upper right, and so on.
It's pretty obvious that the whole left side is soft. Whether you'd notice this in most real-world images, I can't say, but if it were my lens, I'd send it back.
Note that we can't tell if the issue is field tilt or something else based on the above set of captures. For that, we'd need a set of 3 images on the left side focused there for each exposure.
Here's another Batis 25: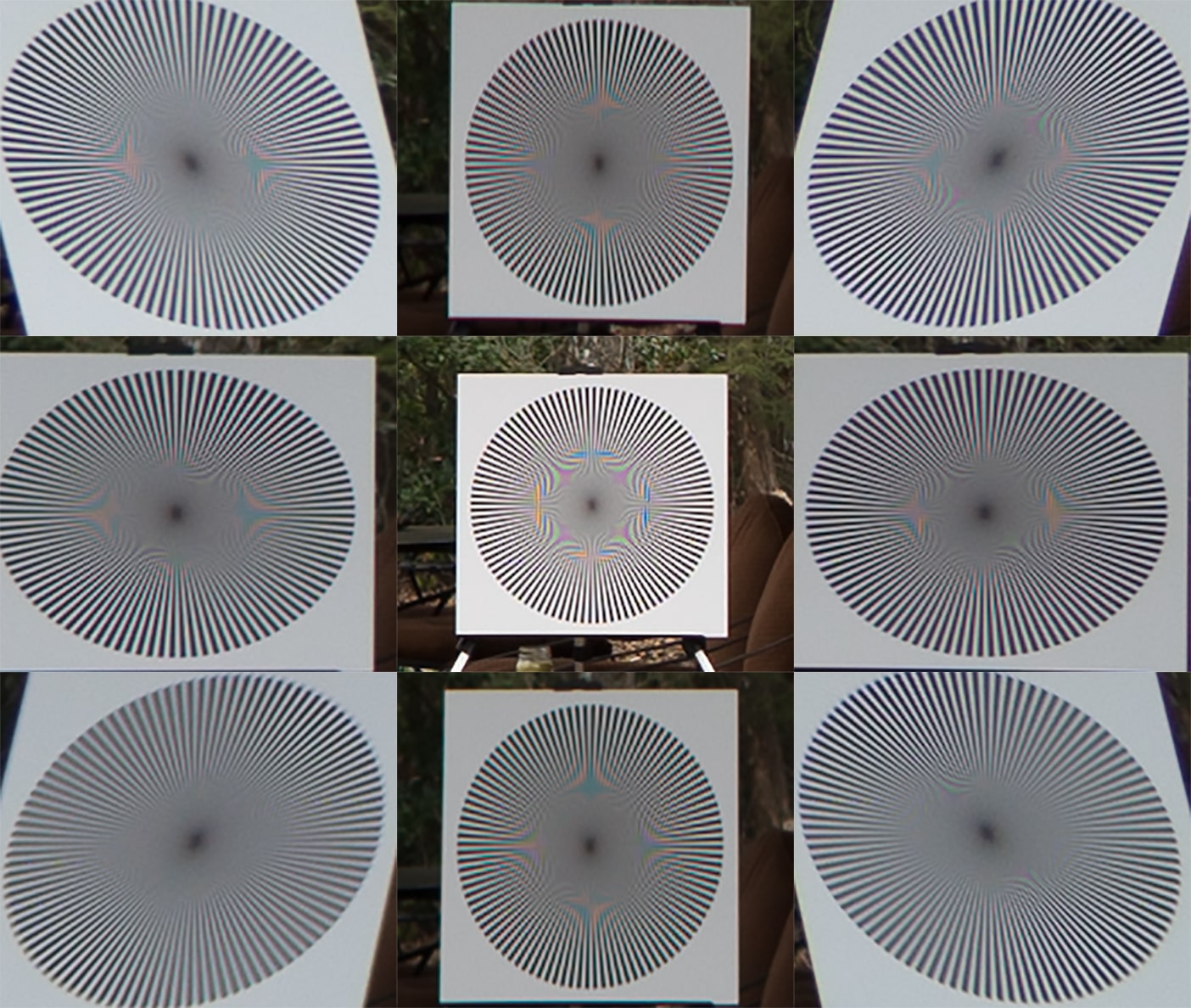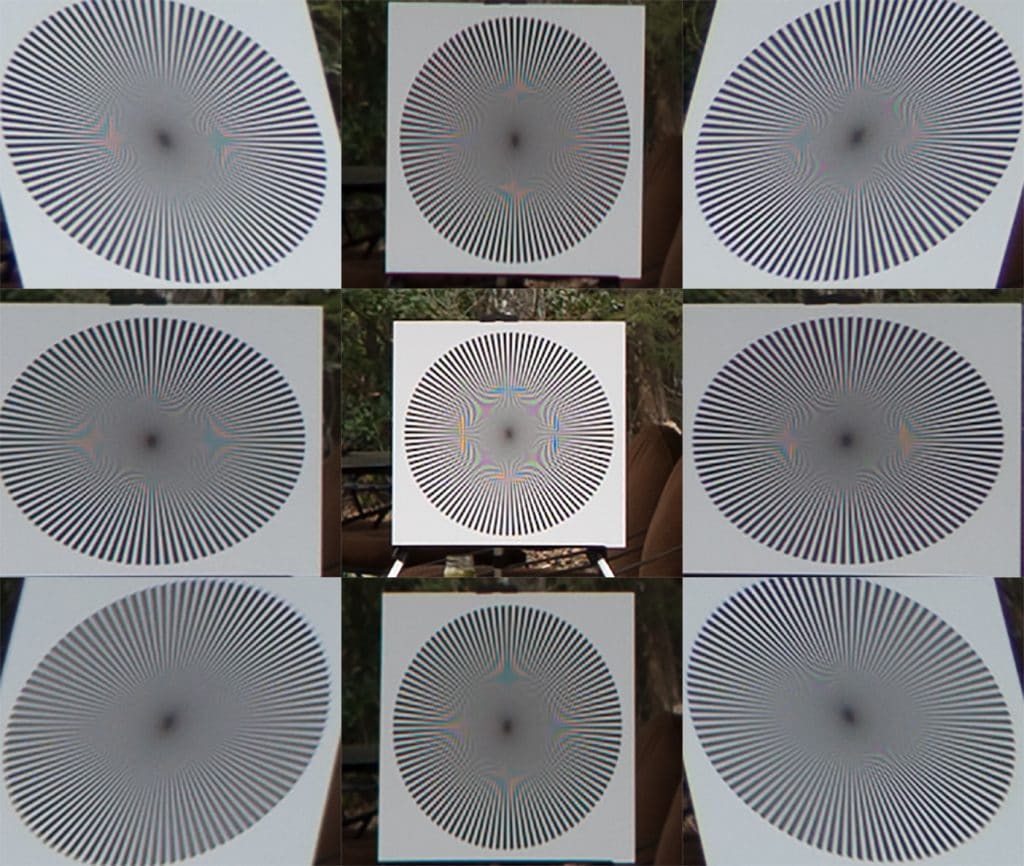 This one appears to be fine.