A reader performed this test with a Sony FE 100-400 mm lens mounted on a Sony a7RII. The target was a Zeiss Siemens Star, and the distance was 25 meters, which gave quite a generous target size on the sensor. The reader used auto exposure, so the shutter speeds and target brightness was different in the various images. I have since added a sentence in bold to the capture instructions saying that you should use manual exposure mode; it was previously implied but not explicit.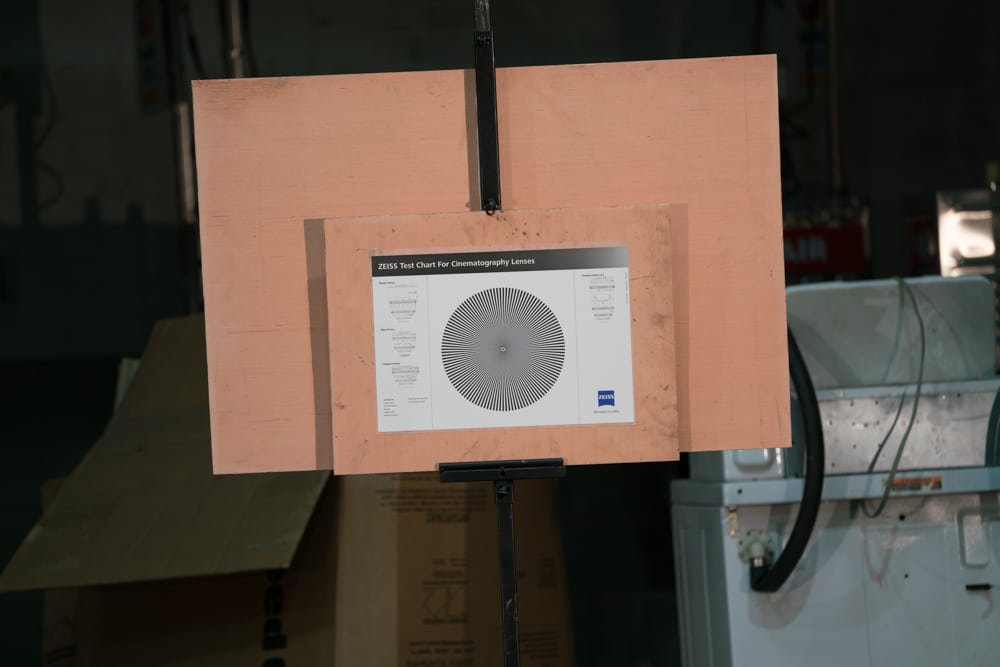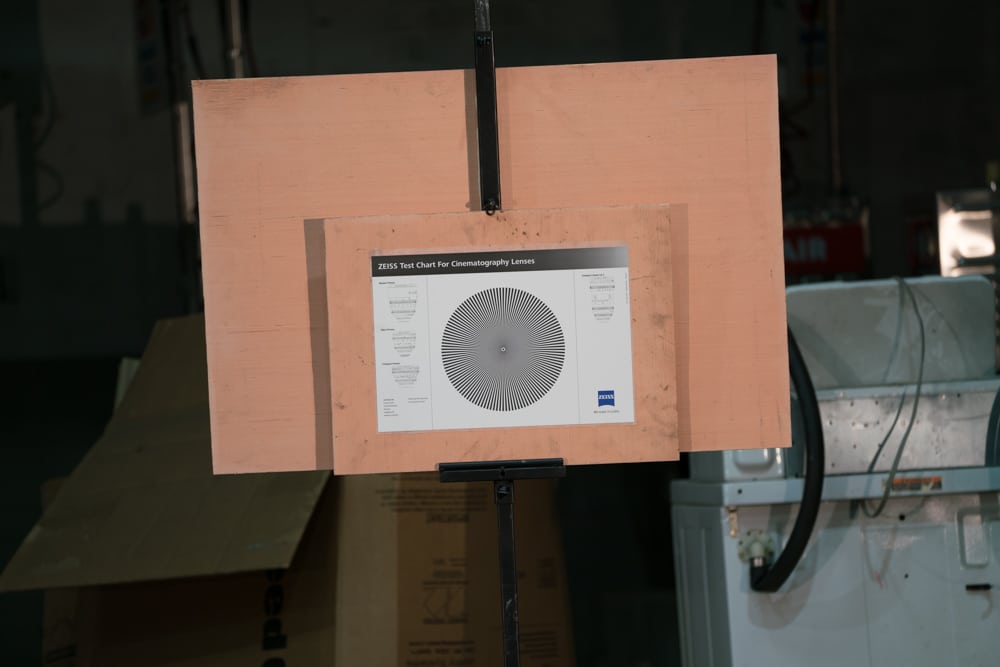 These are 862×777 pixel crops, slightly downsampled down for the web.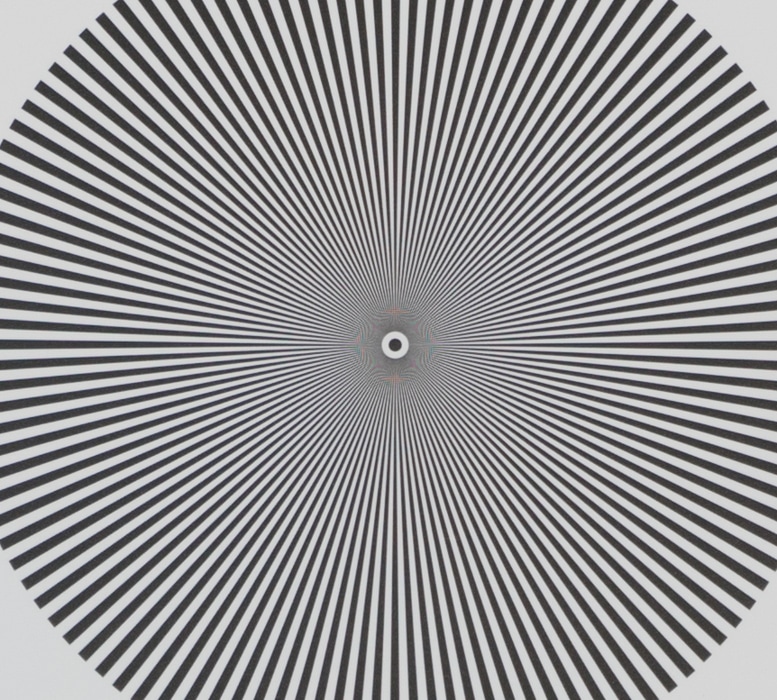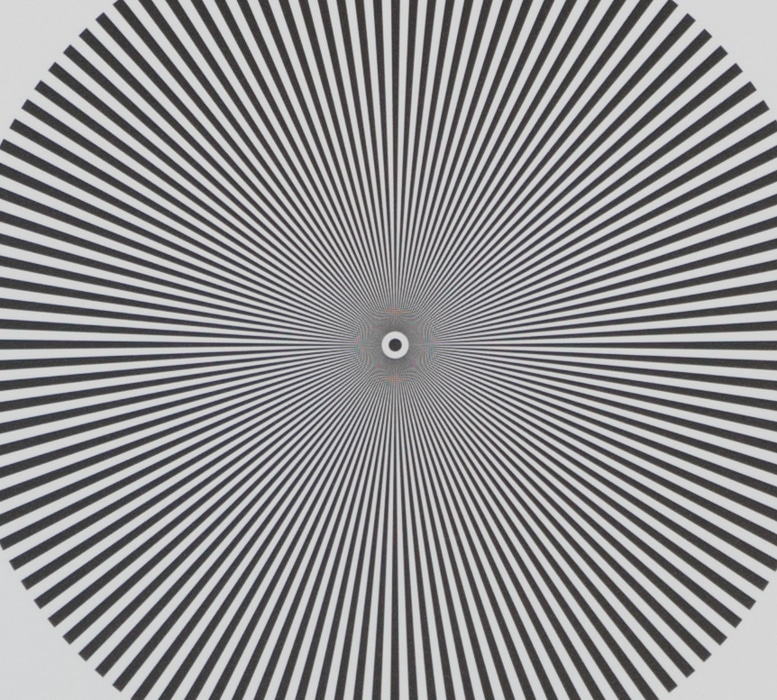 Focus looks good, but I would have preferred the target be more distant so we aren't using just the central portion of the star.
Here are the opposing pairs: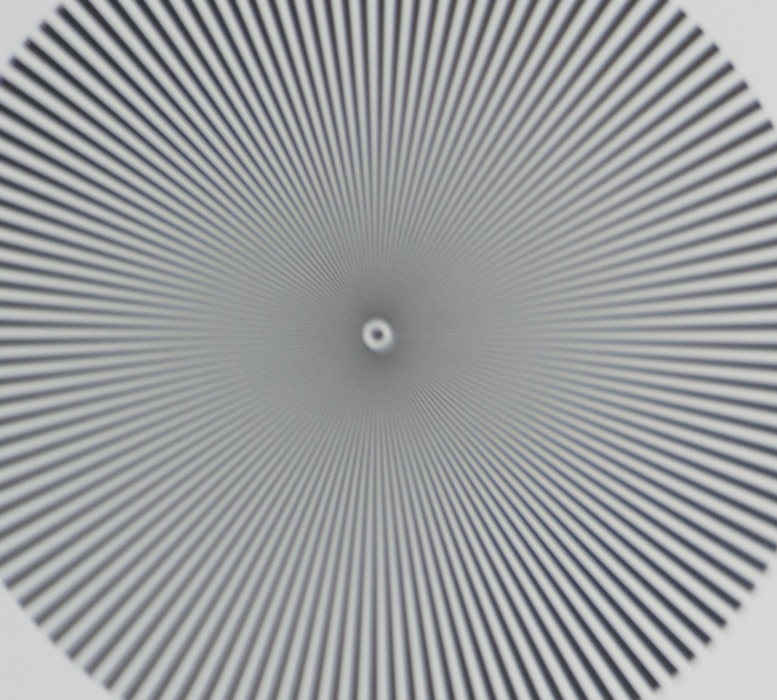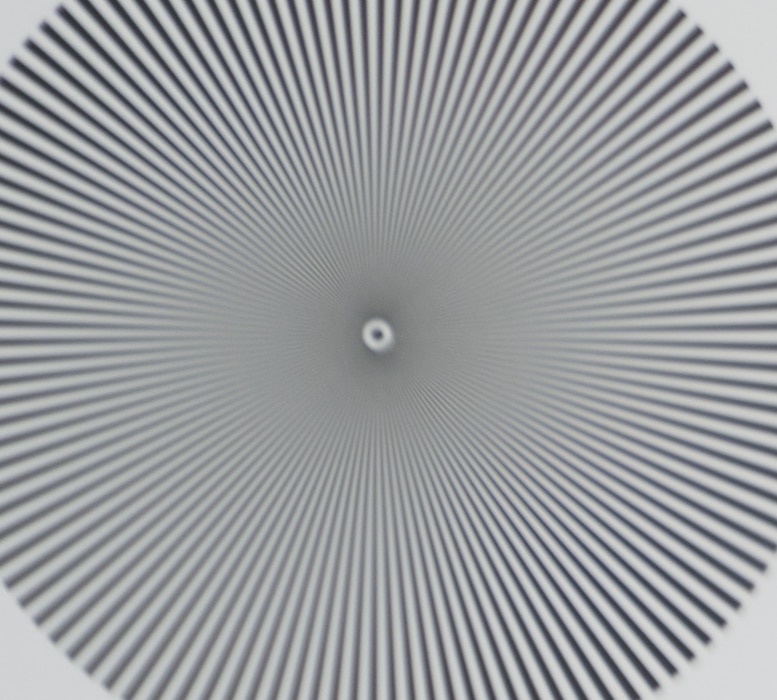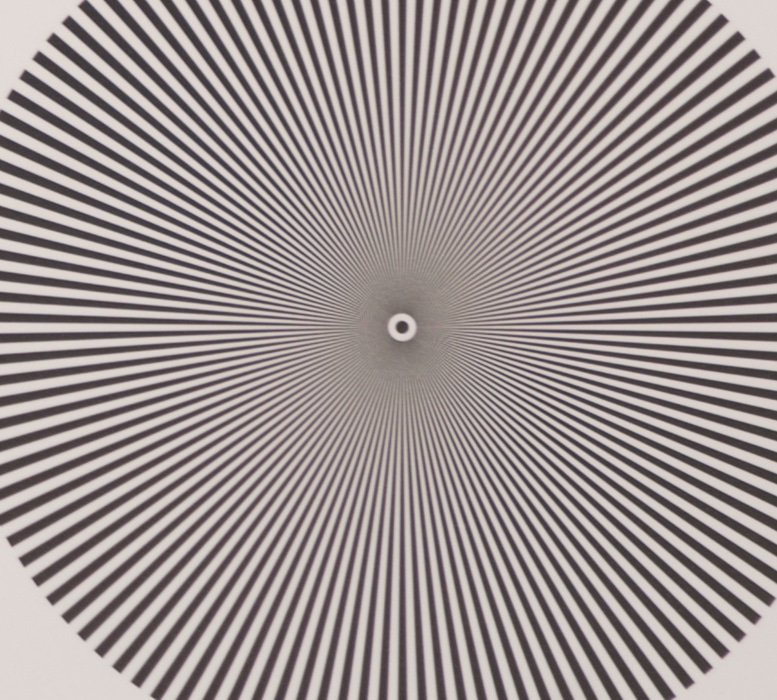 The color balance is quite different. I balanced to the chart background in the centered image. I'm thinking that there is some twist in the profile that's causing the different WB with different amounts of exposure compensation.
The upper image is substantially softer than the lower one. A particular concern is that the lower left portion of the star is quite soft, while the part on the other side is not.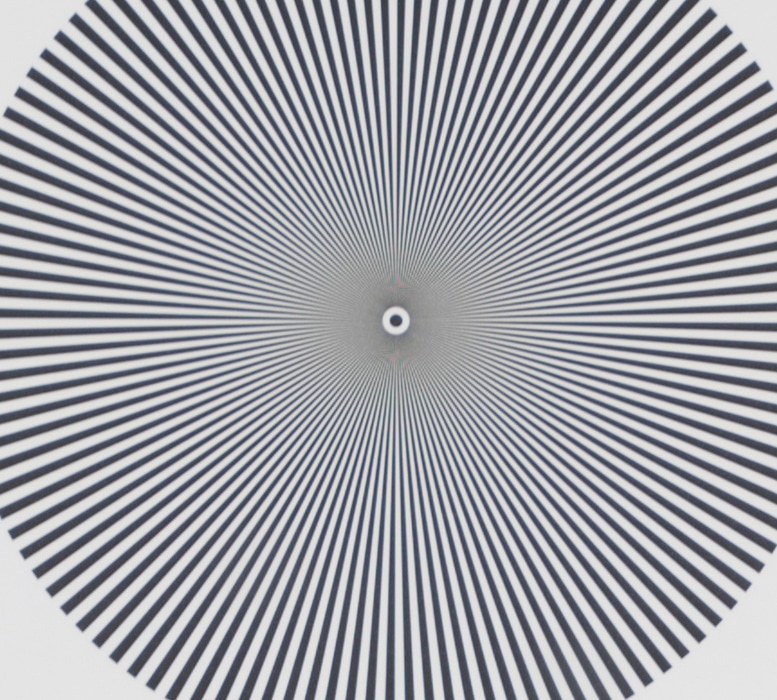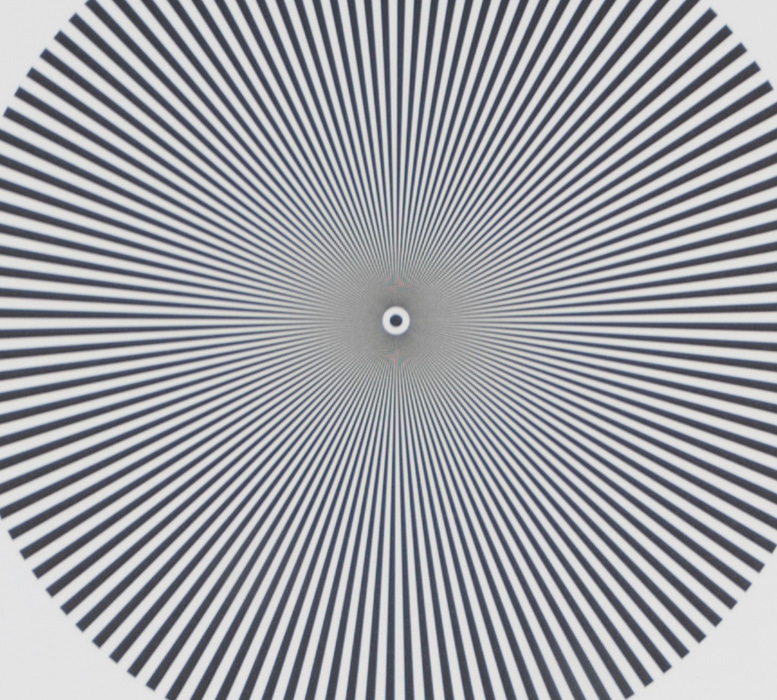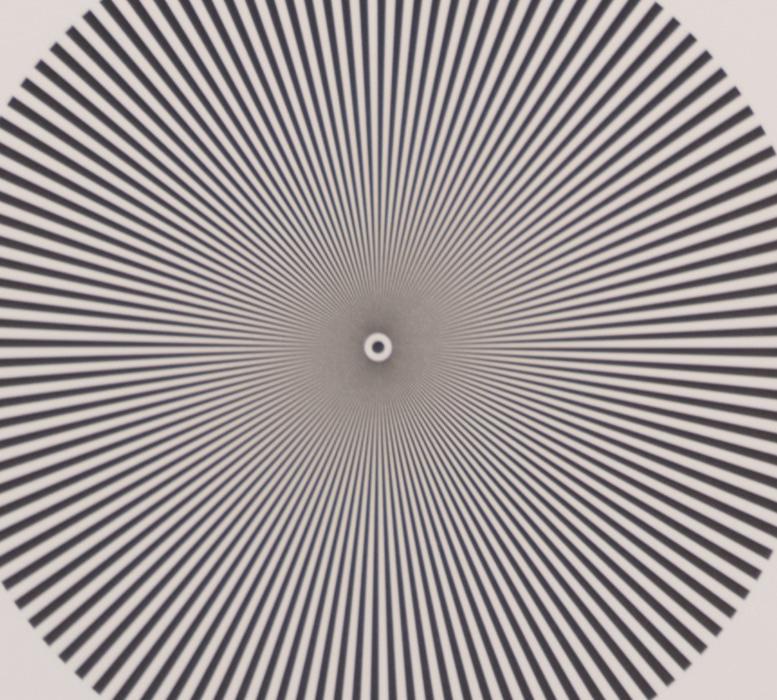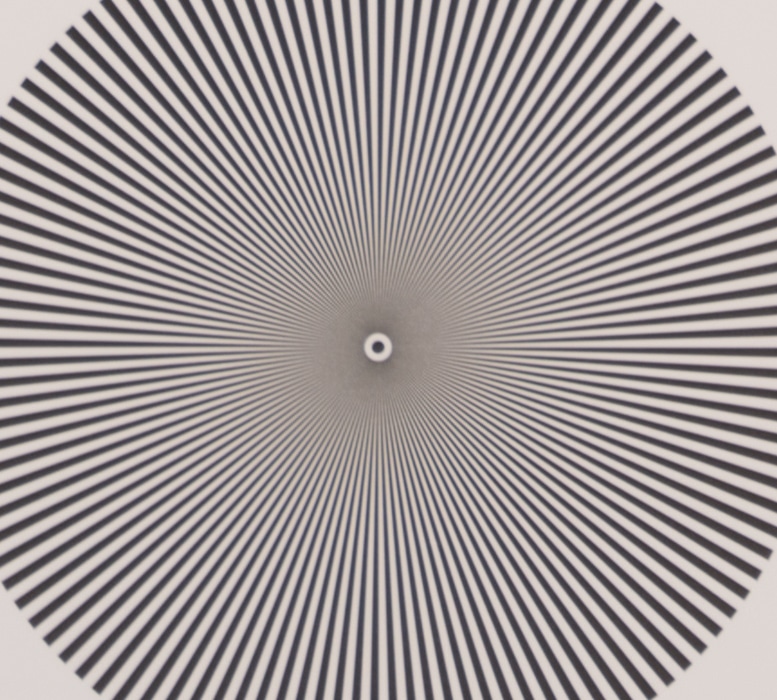 The top looks just slightly sharper than the bottom, but not enough to matter.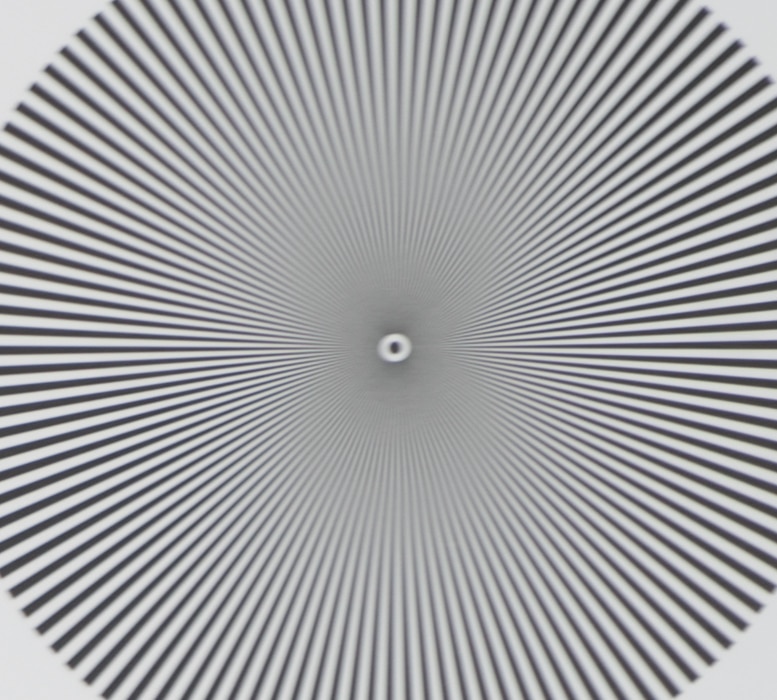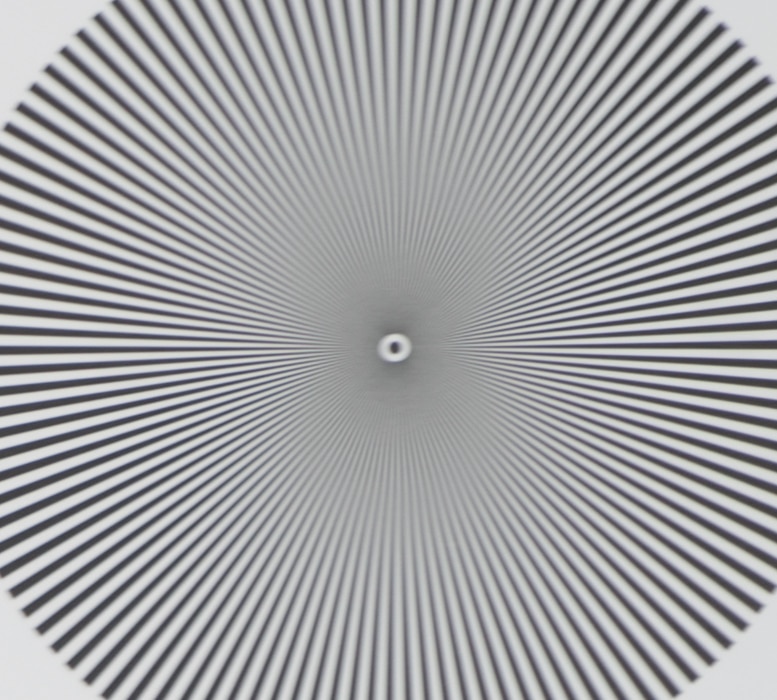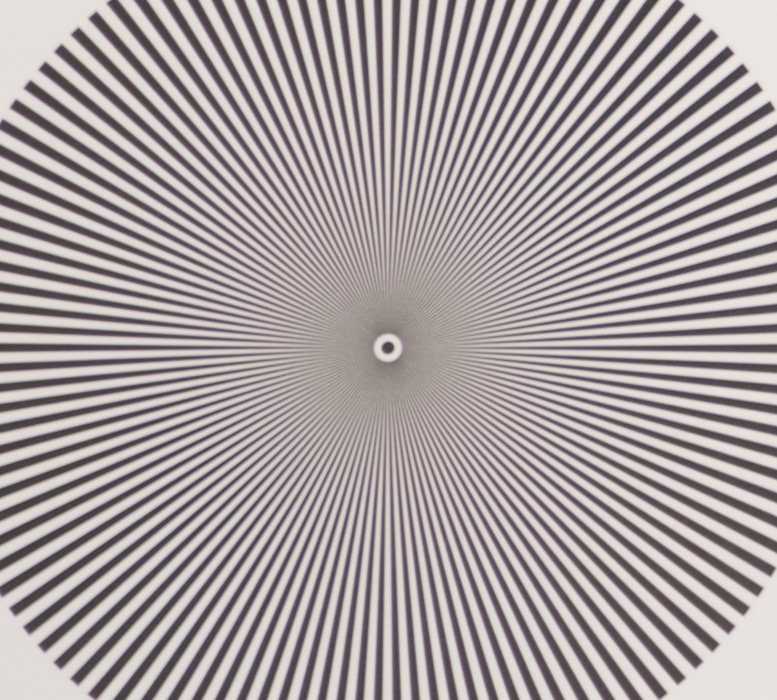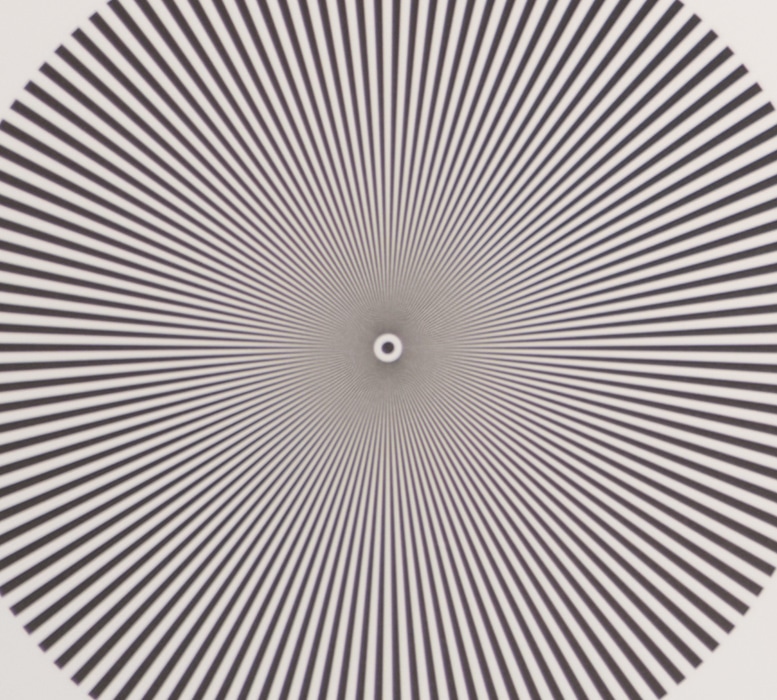 The upper right is softer, and it's softest for vertical lines. This could be camera motion; the image was made at 1/10 second shutter speed. If this is repeatable, the lens looks problematic.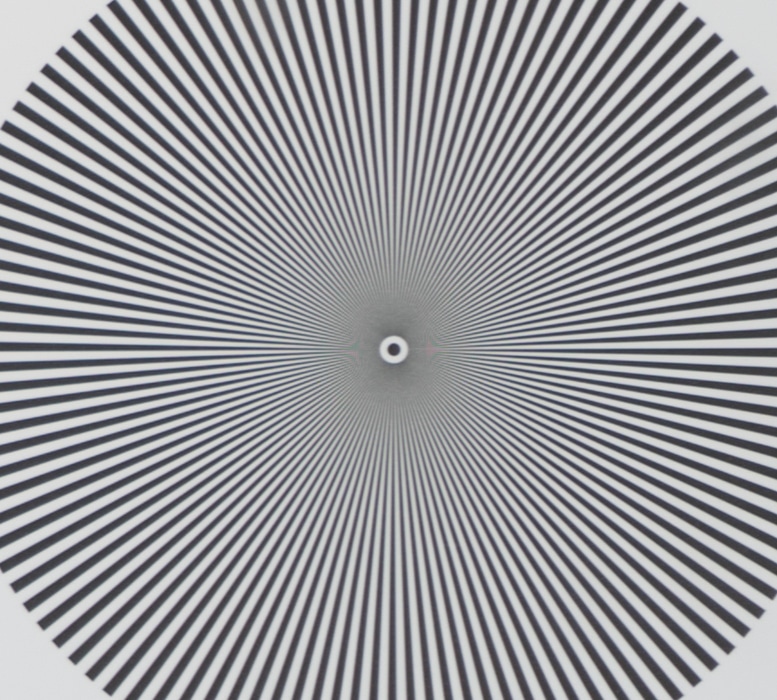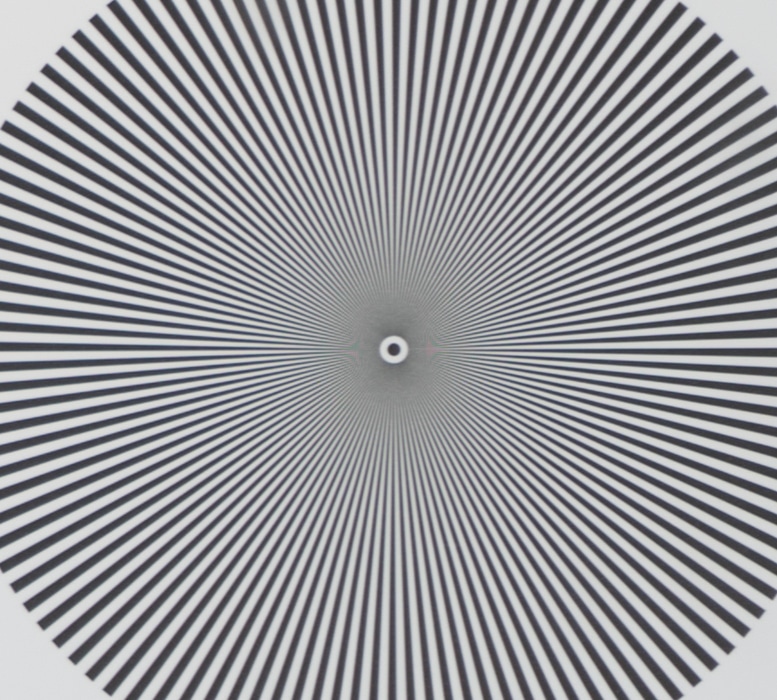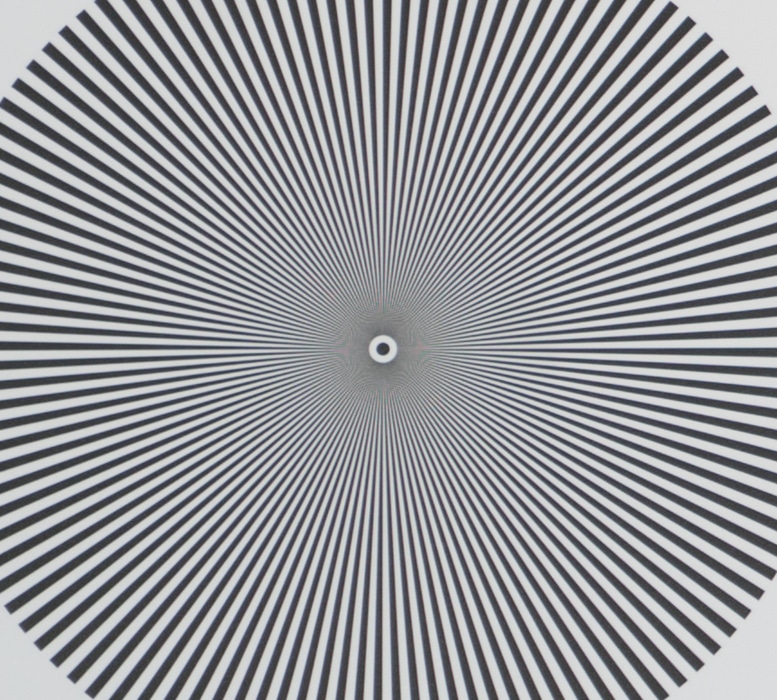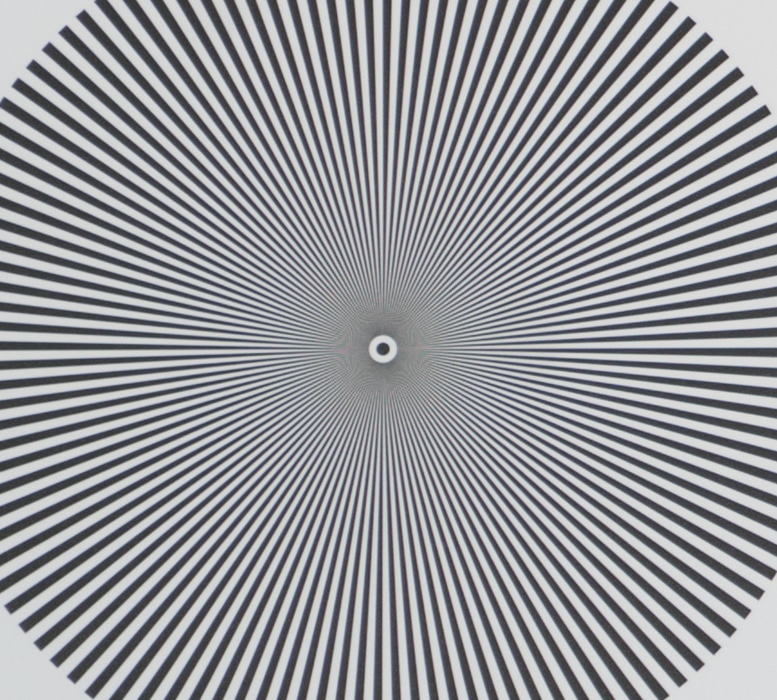 These look fine.
This lens may have a problem with both the upper right and upper left corners. It doesn't look like just a tilt issue since the top center image is fine. I will ask the reader to repeat the test using manual exposure.