A reader sent me samples of the Sony 85 mm f/1.8 on the a7RIII. First, wide open: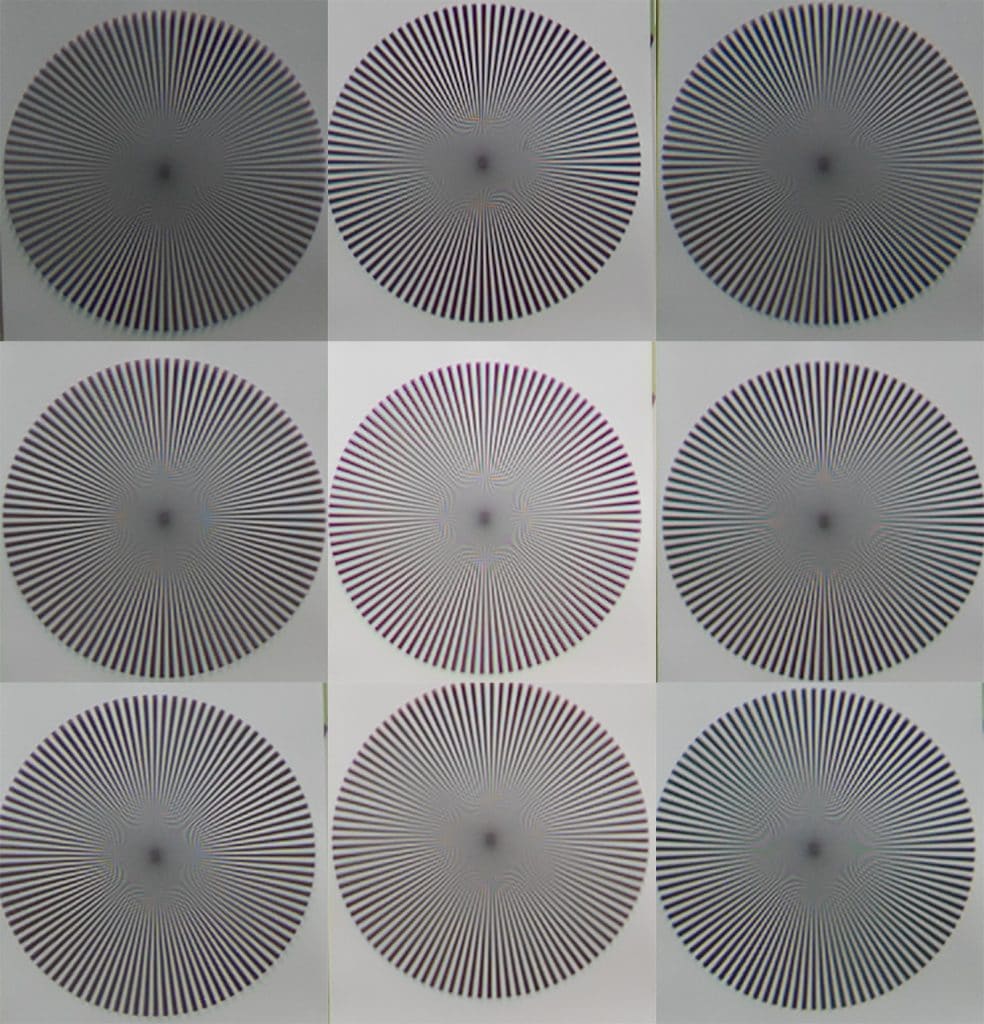 And stopped down to f/2.8: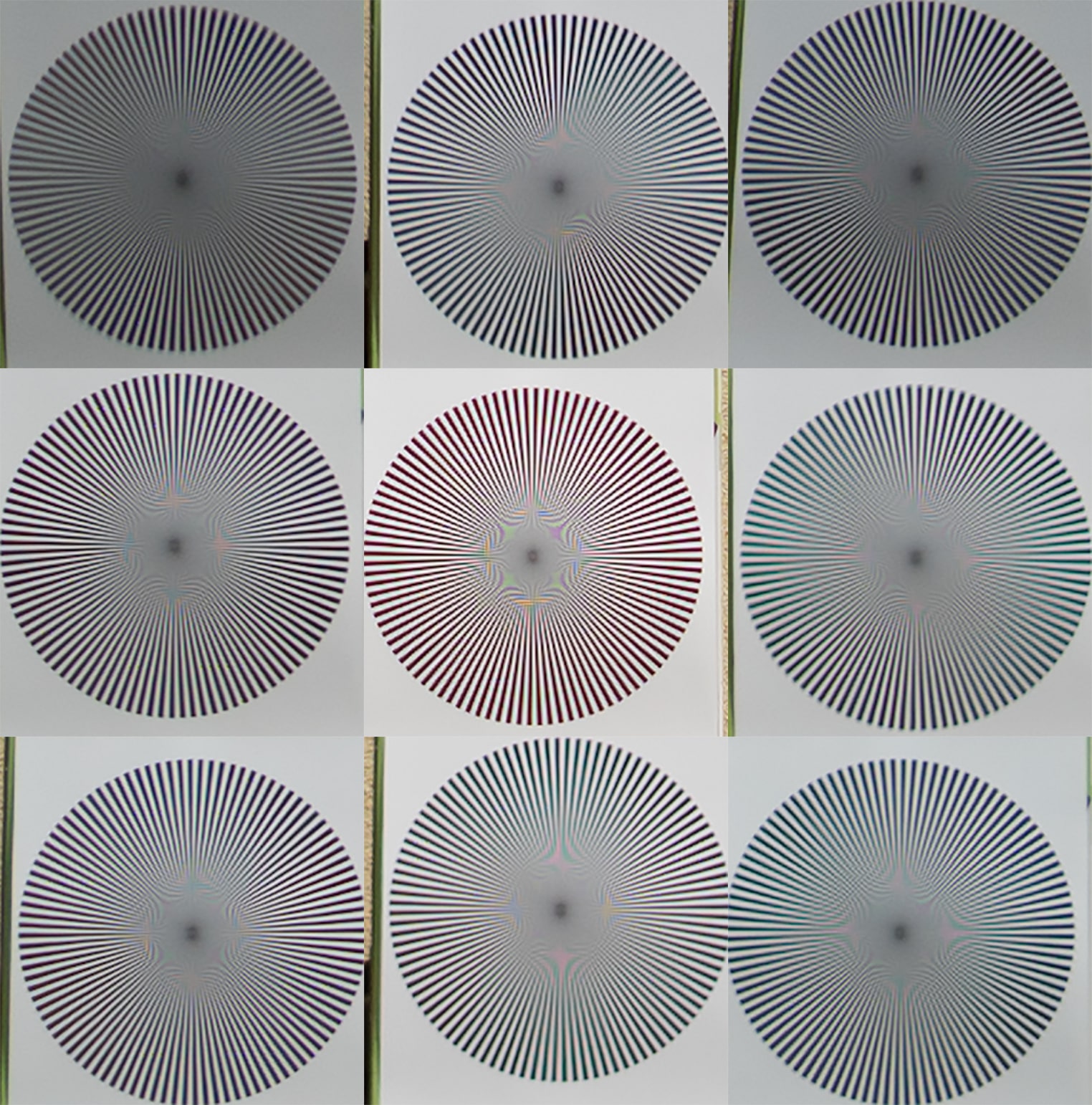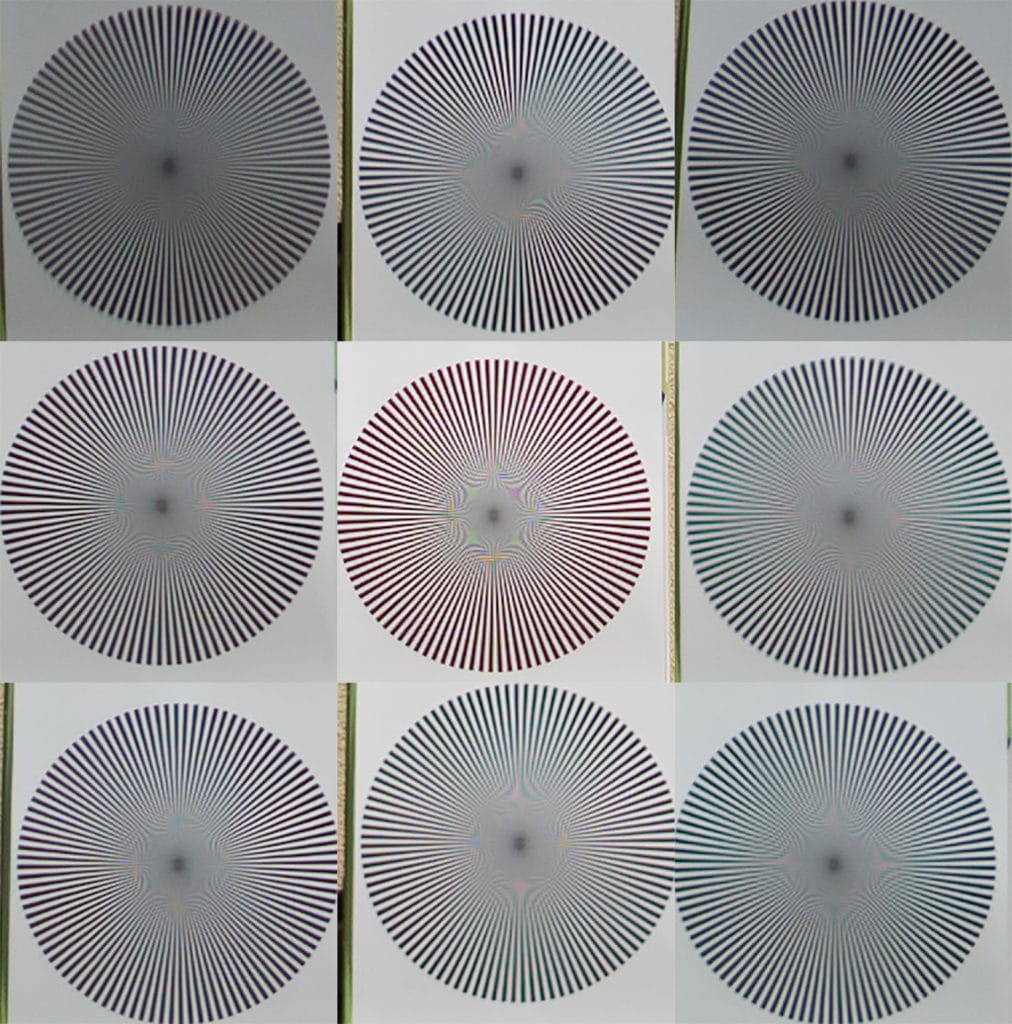 This is a fine lens. There's some LoCA apparent in the center crops. The top right and top left corners of the wide open shot are a bit softer than the other two, but this is a really solid performance for a mid-priced f/1.8 lens wide open. The top corners crisp up nicely at f/2.8, showing strong aliasing in all nine crops.
Note that the top crops are darker than the bottom ones. That's because the reader used EFCS with a very high shutter speed (1/6400 second in the f/1.8 crops), which is known to cause darkening of the tops of the images with the a7RIII.
Thee reader repeated the tests with EFCS turned off.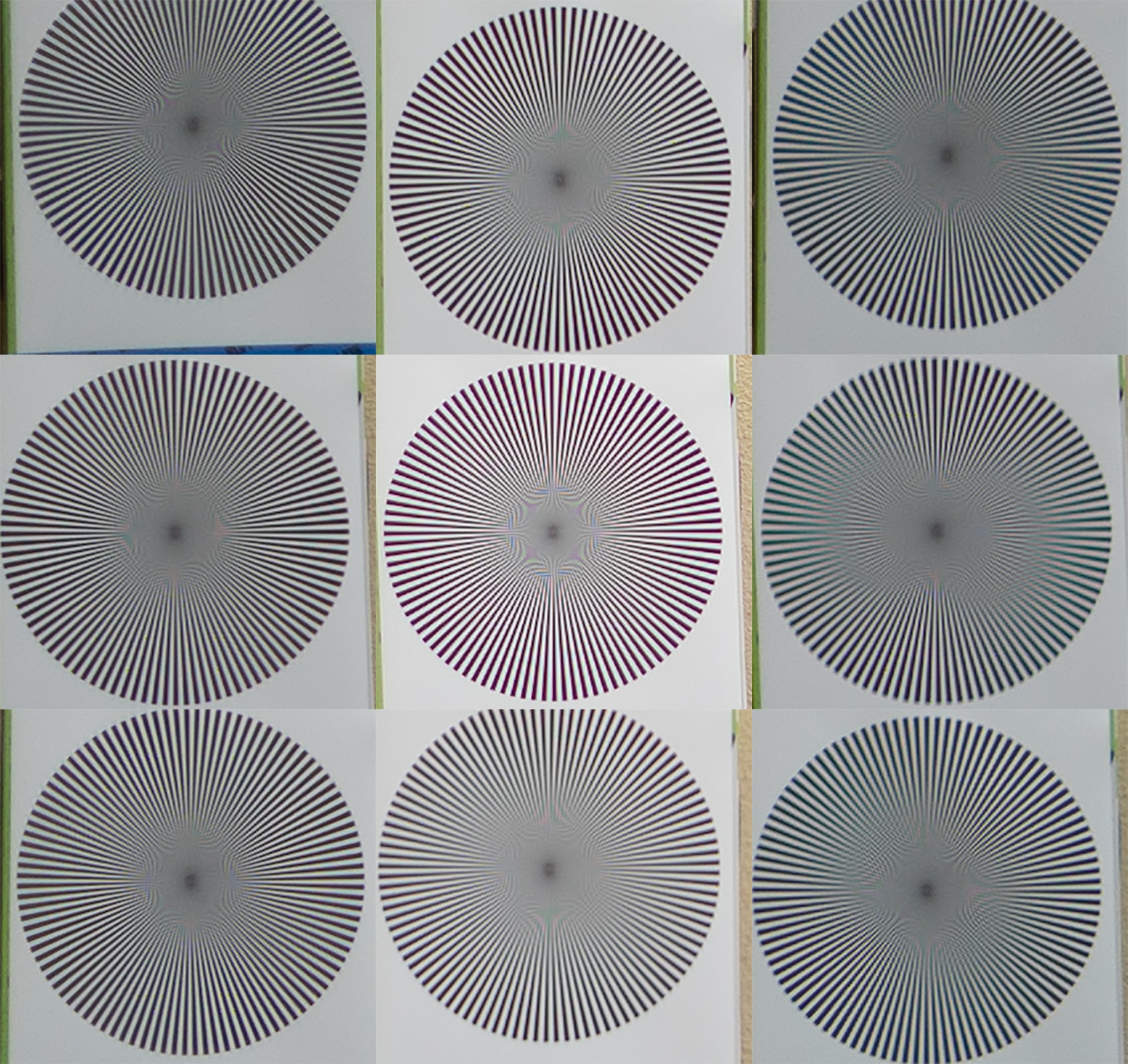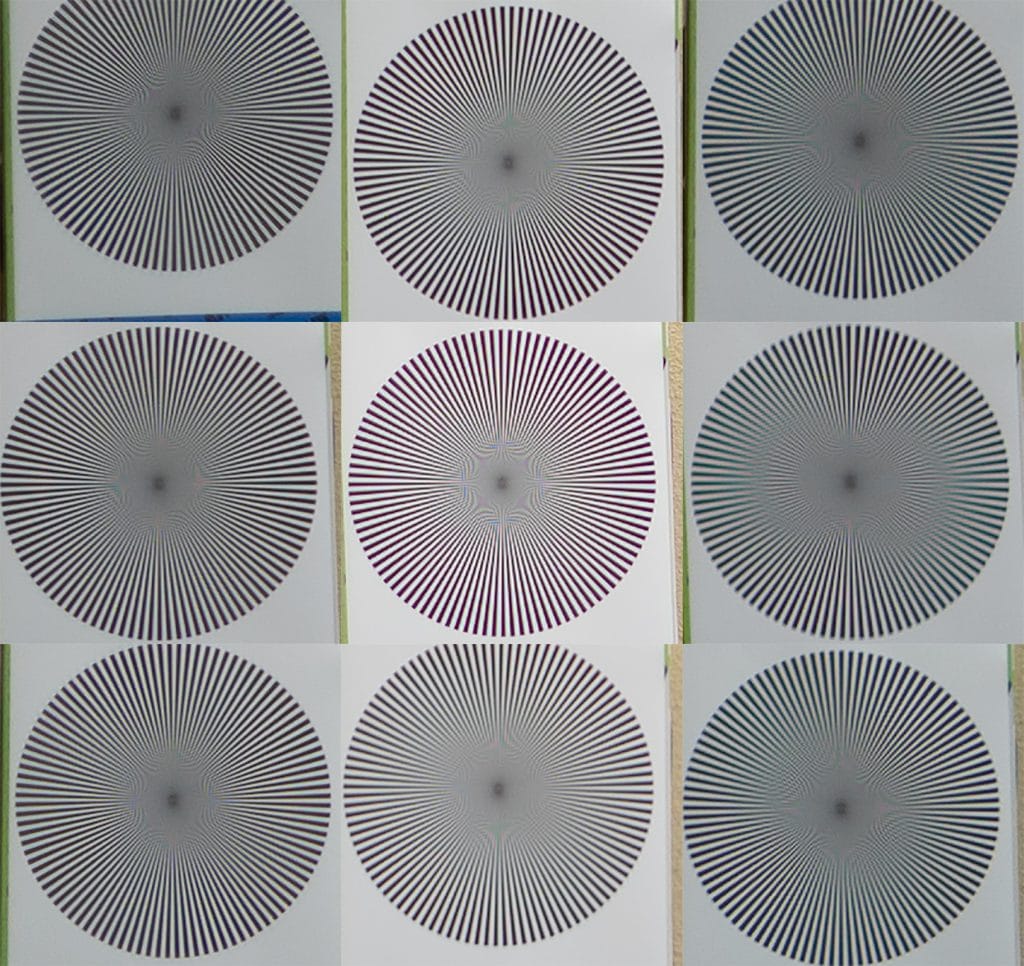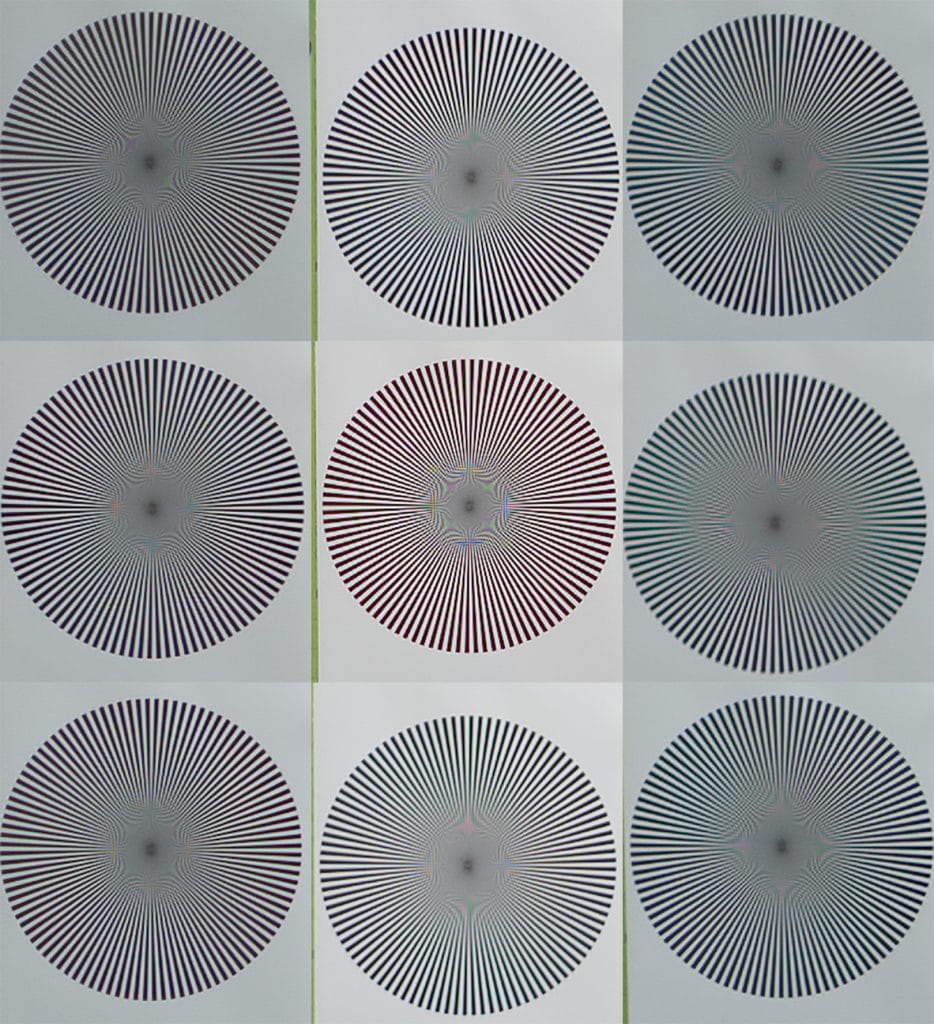 The dark shading at the top disappeared. Interestingly, the top left and top right images at f/1.8 got sharper. I'm not sure if this was related to the EFCS change or not.