I got these images from another reader. They're with the Sony 16-35 f/4 FE zoom on an a7RII, wide open at 16 mm. The crops are all 286×243 pixels, enlarged for the web. The captures were made in daylight.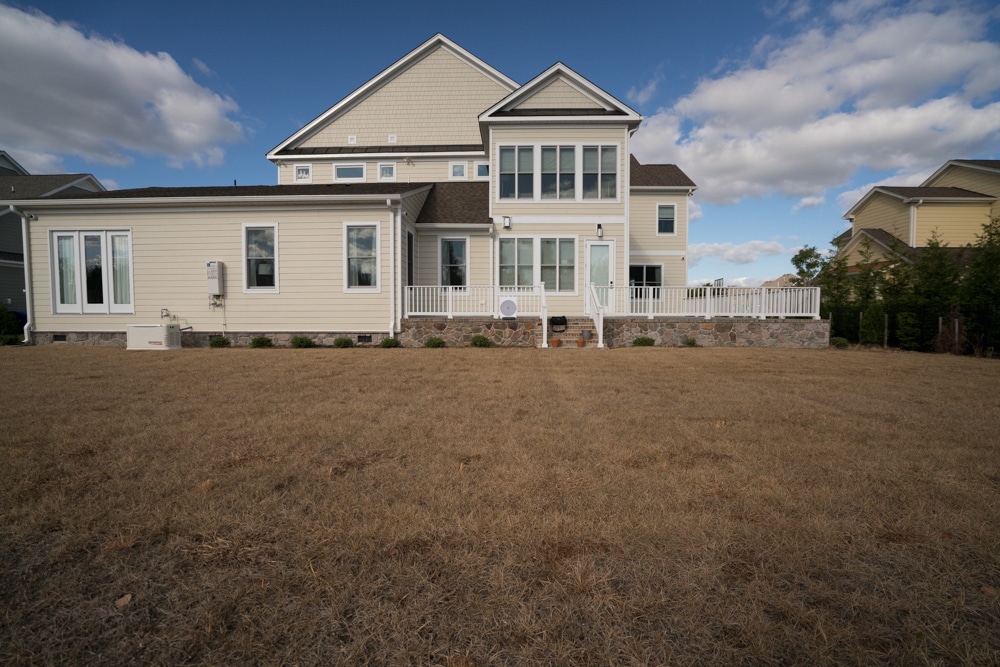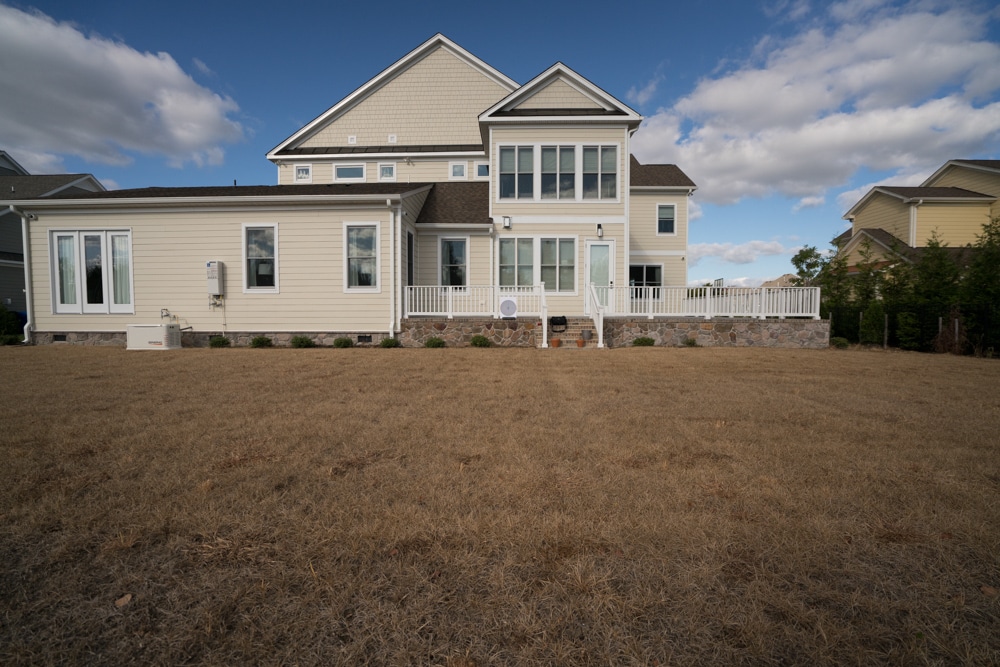 In the center: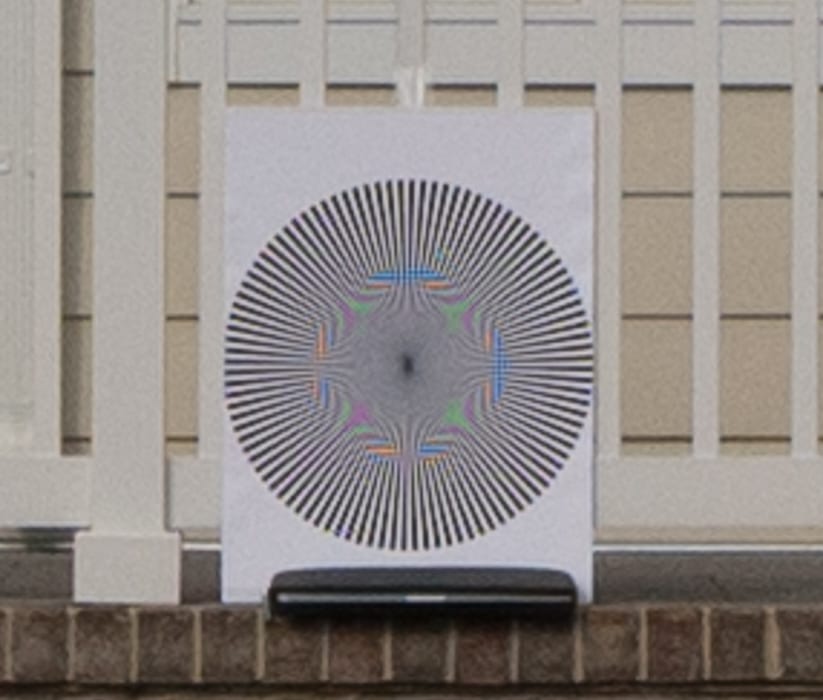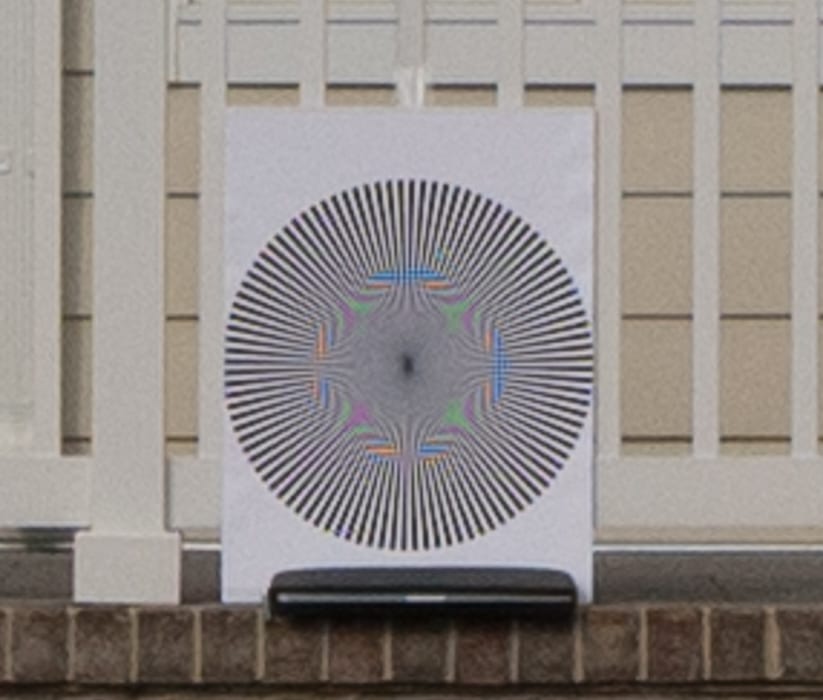 Well-focused, as shown by the strong aliasing and false color. Nicely symmetric.
Now we'll look at the opposing pairs of images.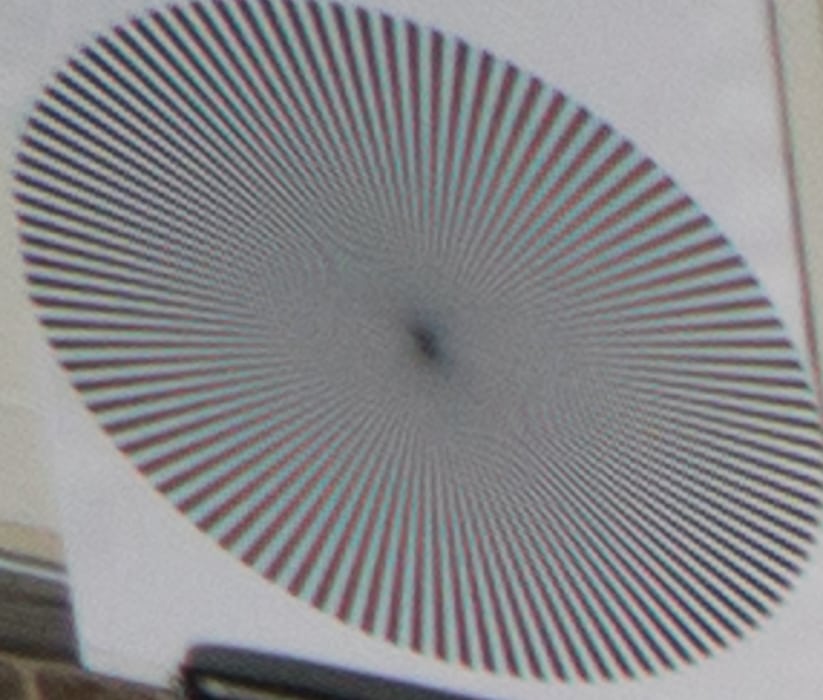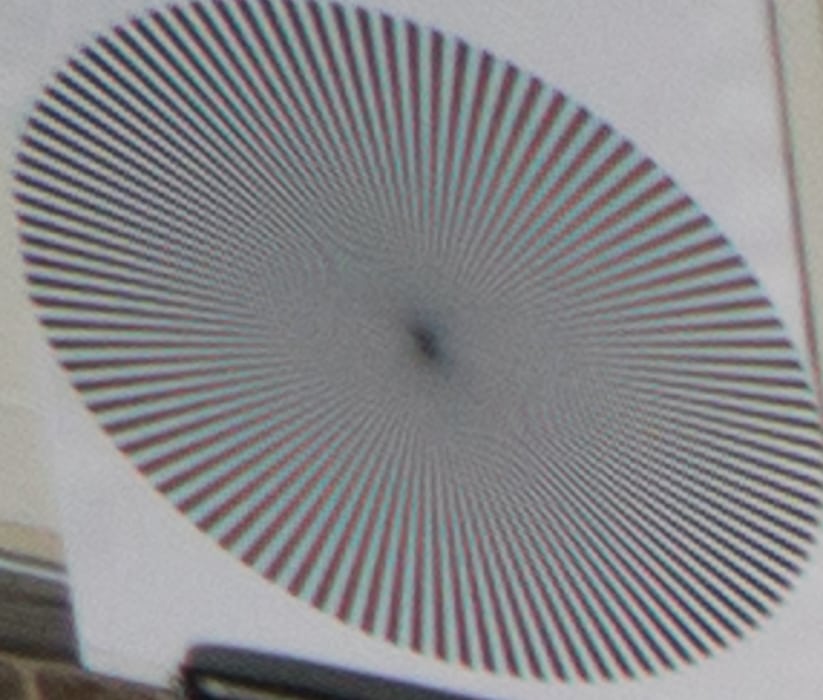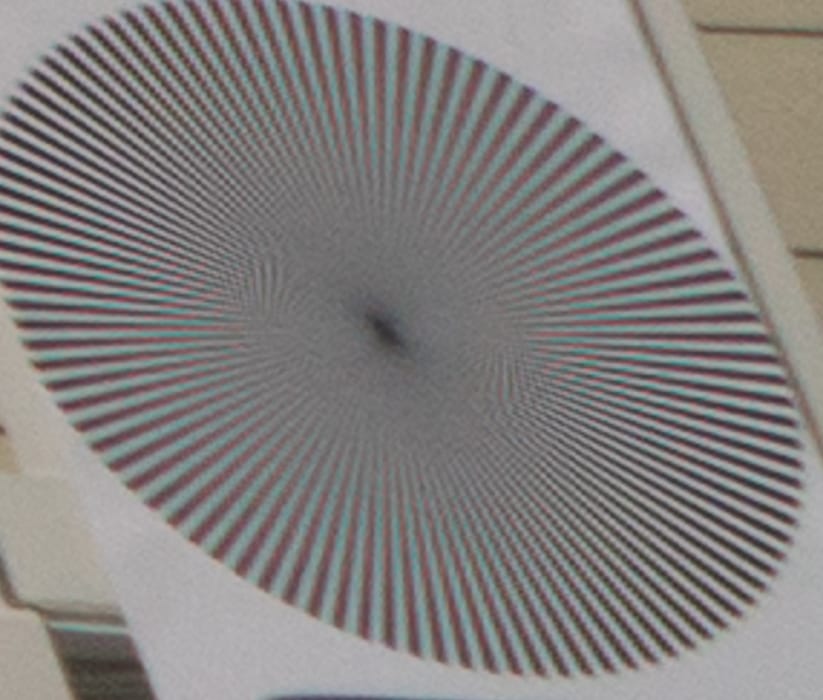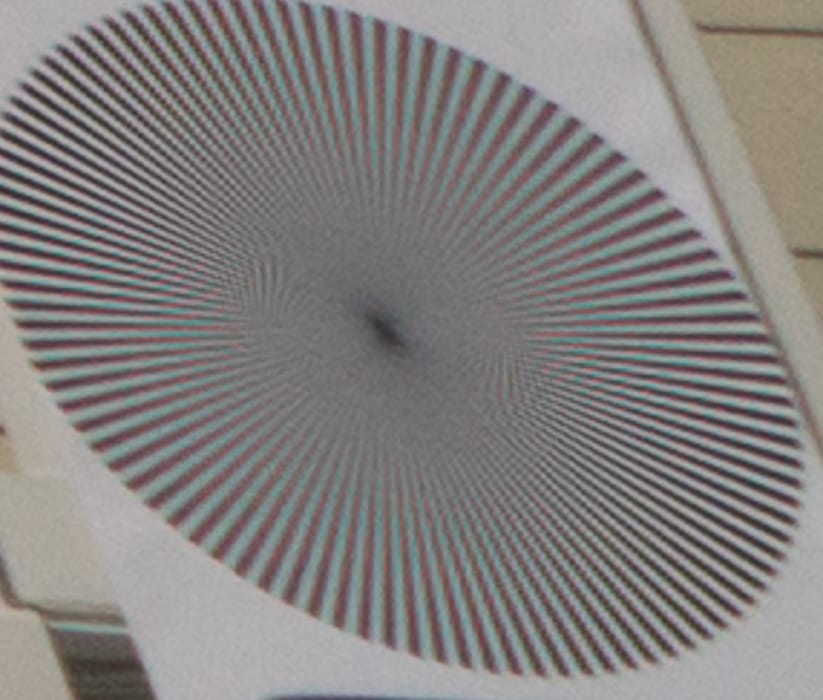 There is obvious lateral chromatic aberration (LaCA) on the tangentially-oriented spokes. The stars are reasonably similar. So far, so good.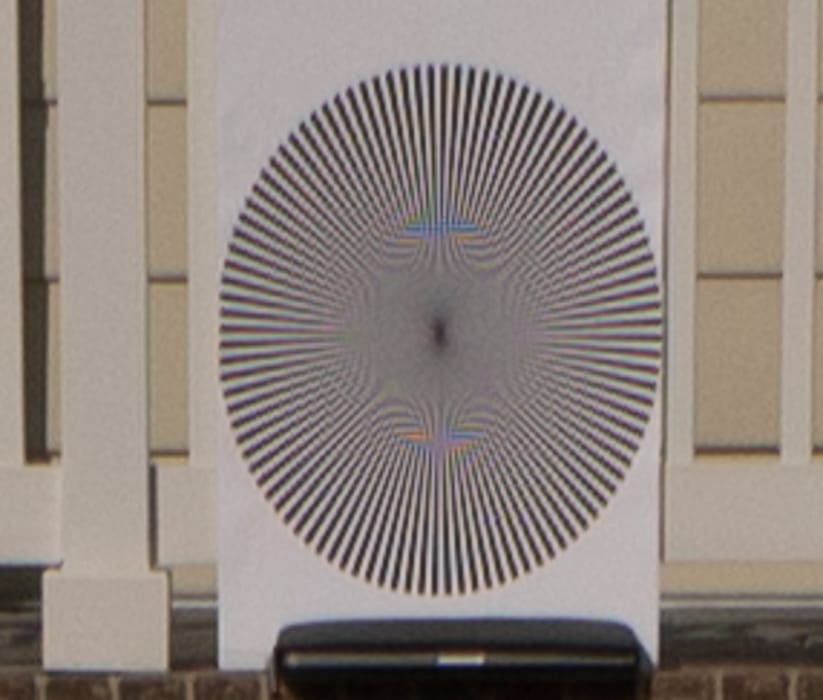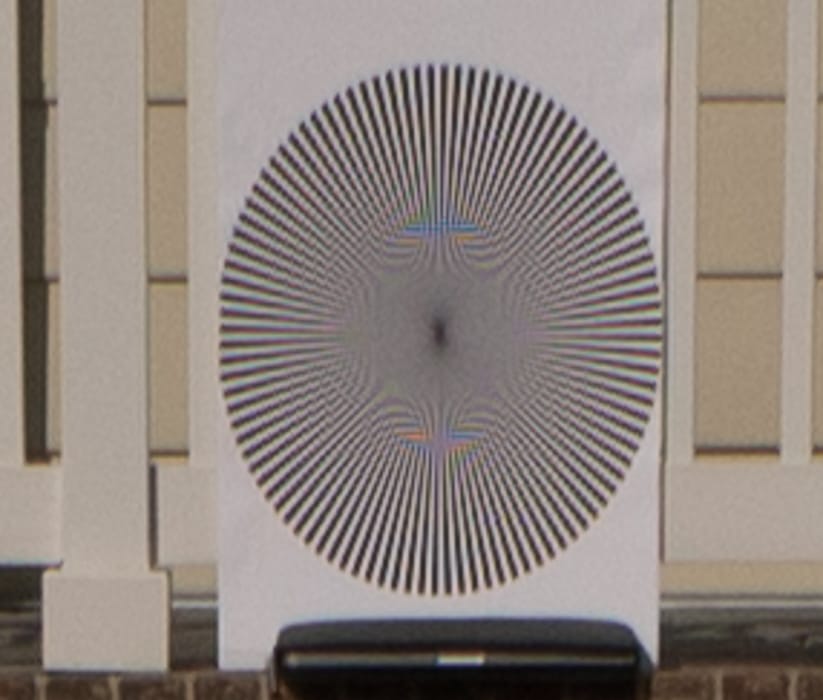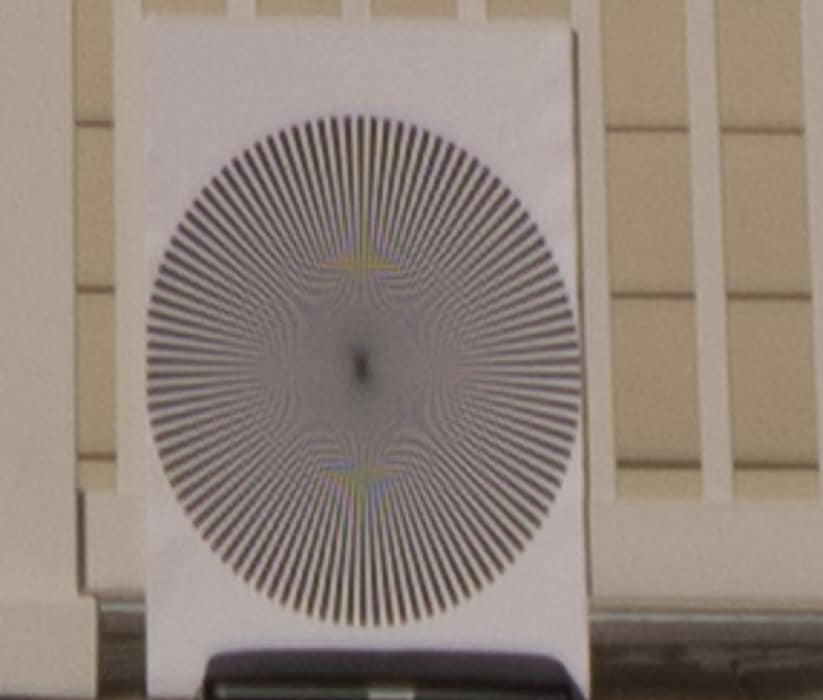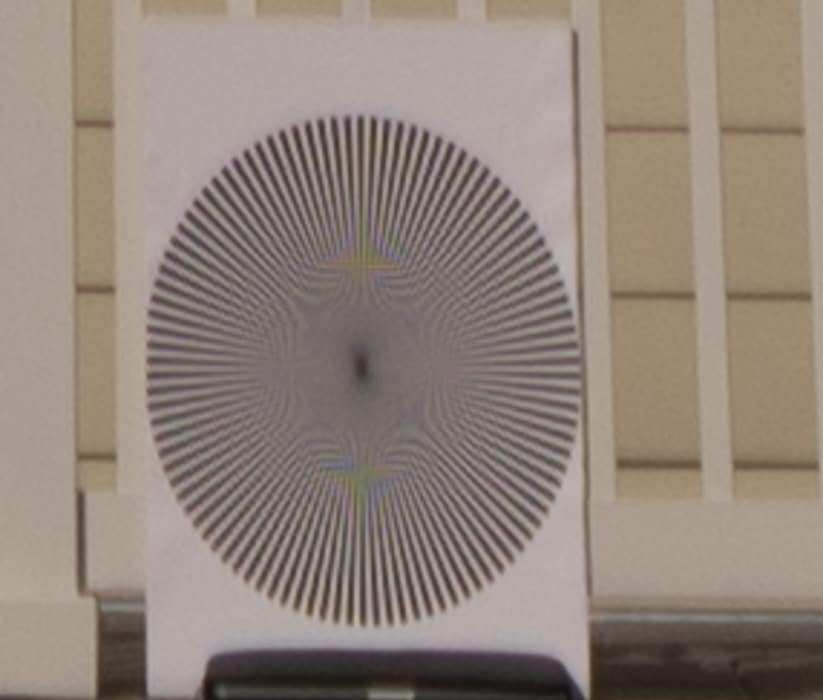 These are both pretty sharp considering they're off-axis and this is a zoom, and reasonably symmetrical. There is slightly more contrast sagittally than radially, which is to be expected. I don't know what caused the color balance to be different — all the images were white-balanced to Daylight in Lr. The top image is more contrasty, too.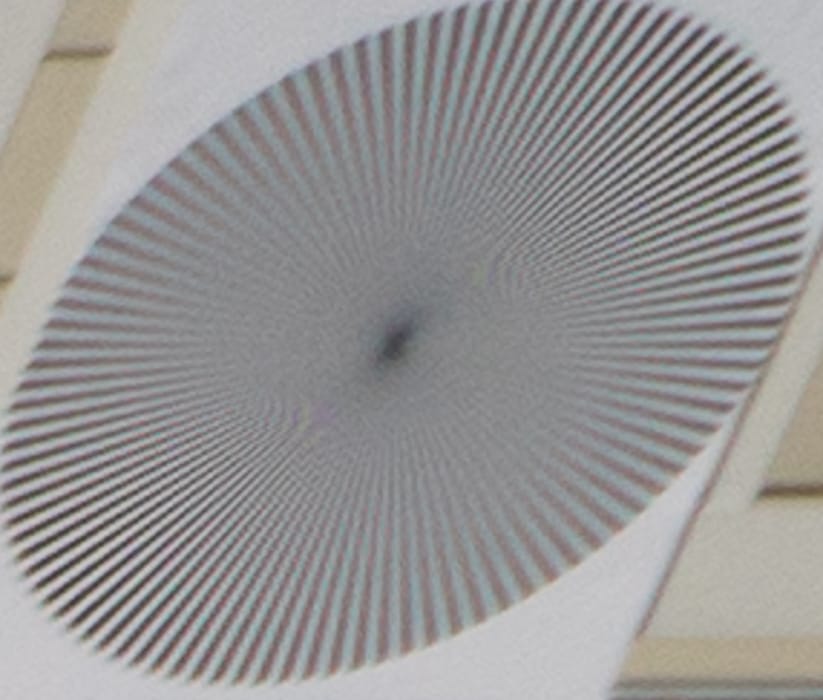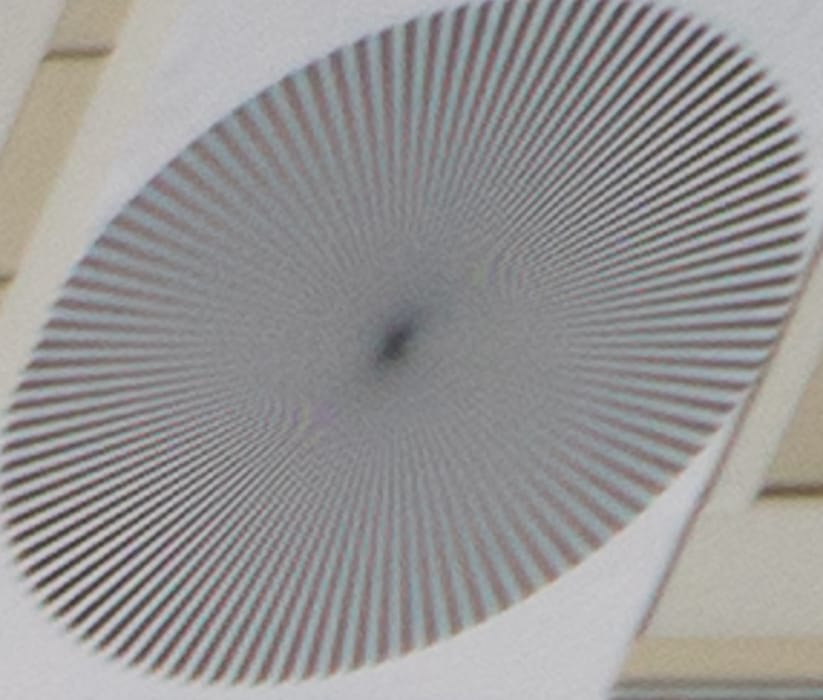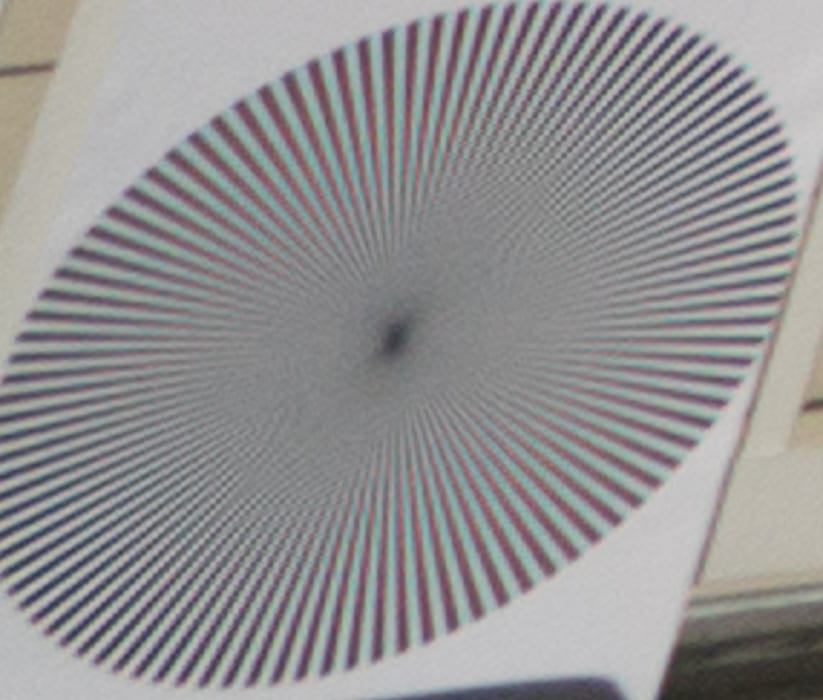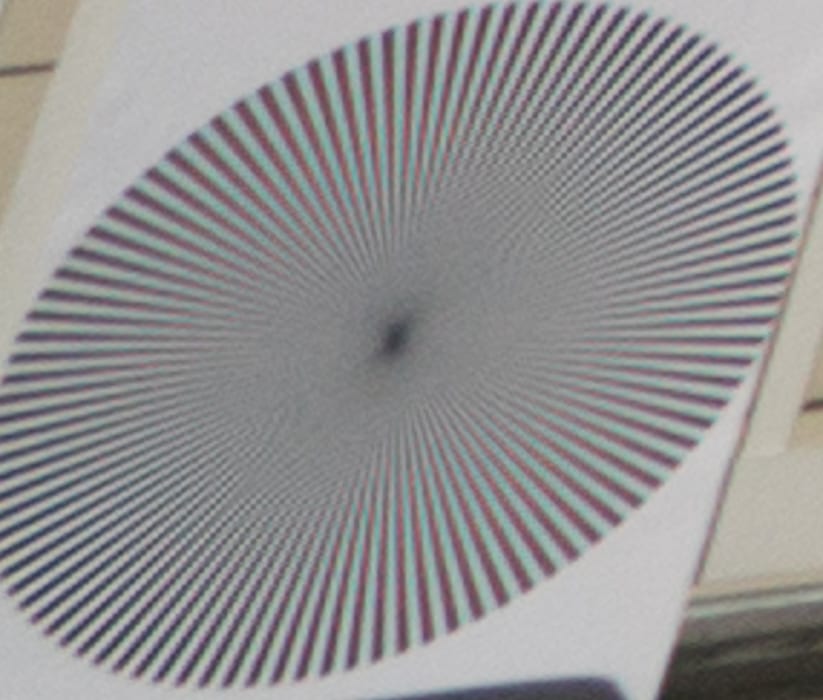 These look fairly similar, although the top is softer. The LaCA that we saw in the other corners is present.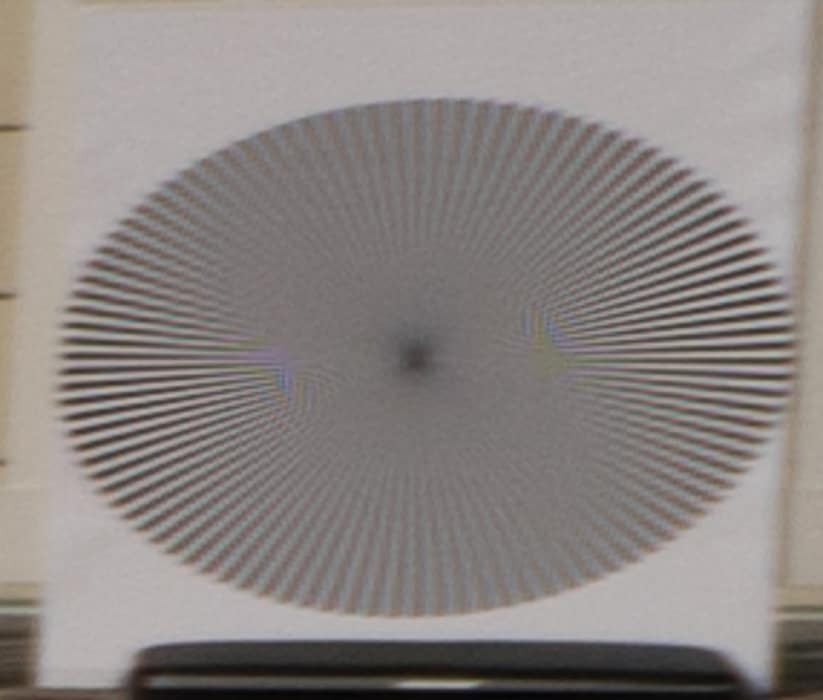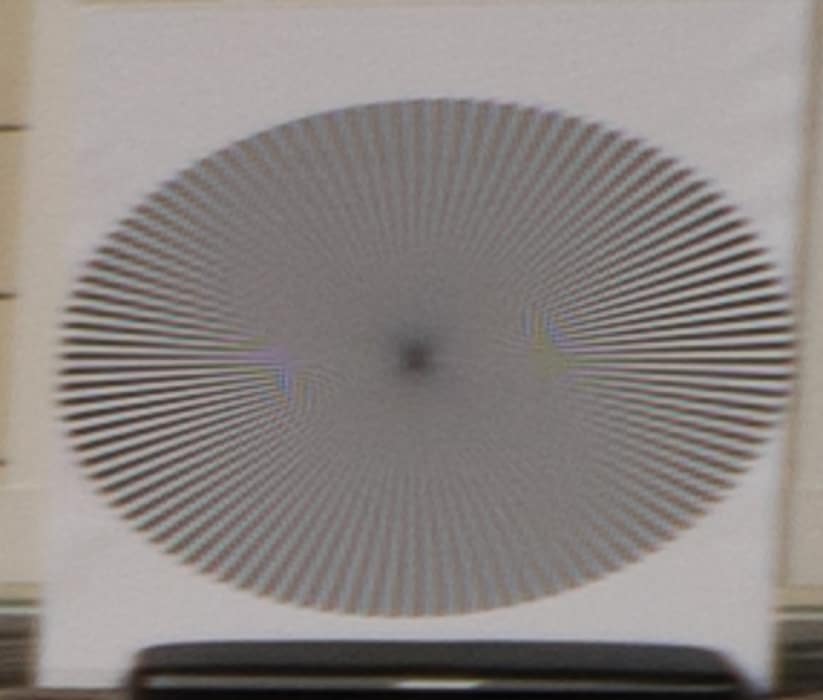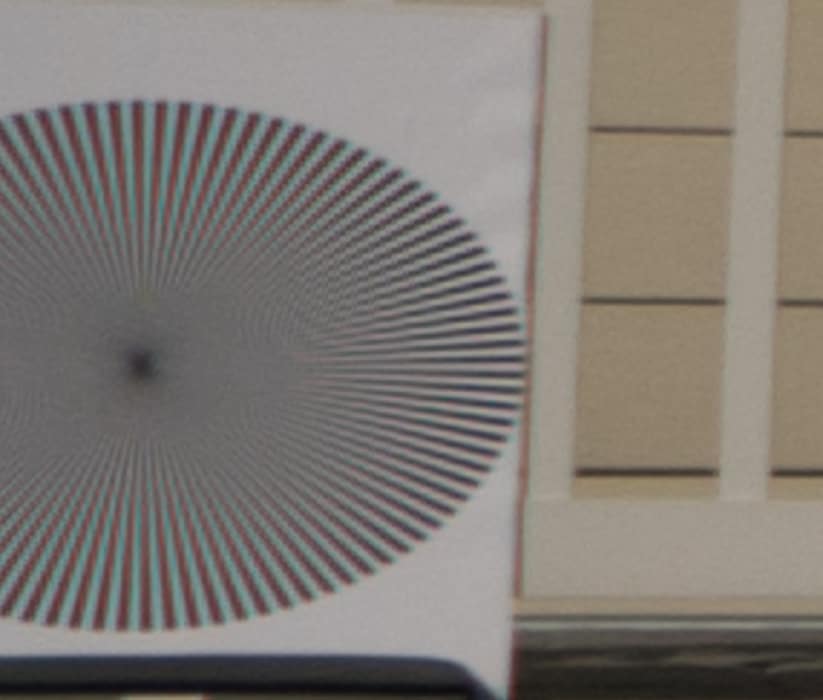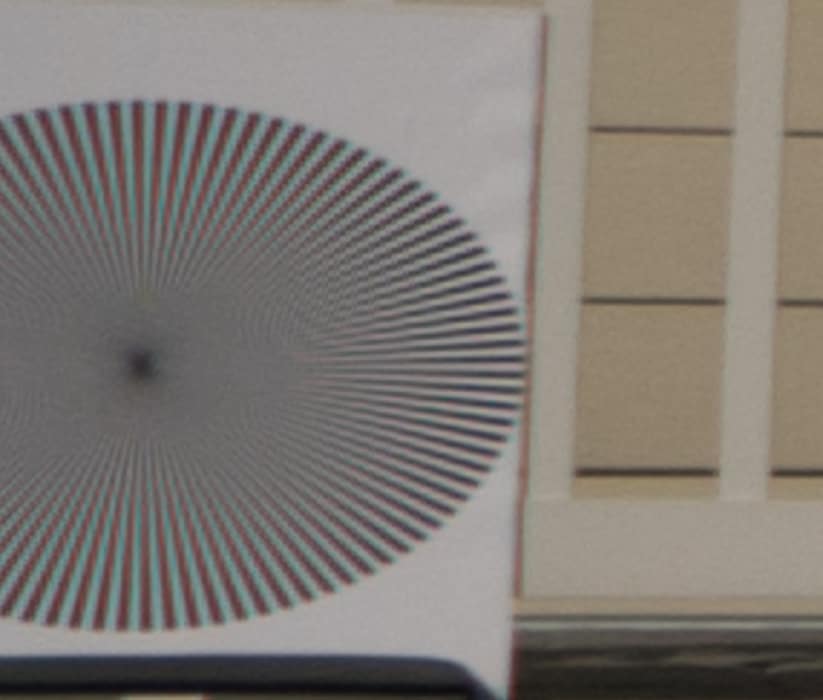 The left shot is a bit too far left. The right-hand side is a bit more blurry.
I call this a pretty darned good performance for a zoom.