A reader sent me sample raws made with a Phase One IQ3 100 MP camera (Sony sensor) and an Alpa/Schneider 60 mm f/5.6 Helvetar/Digitar lens. He wanted to use the full coverage of the lens, so he shifted the corners like this: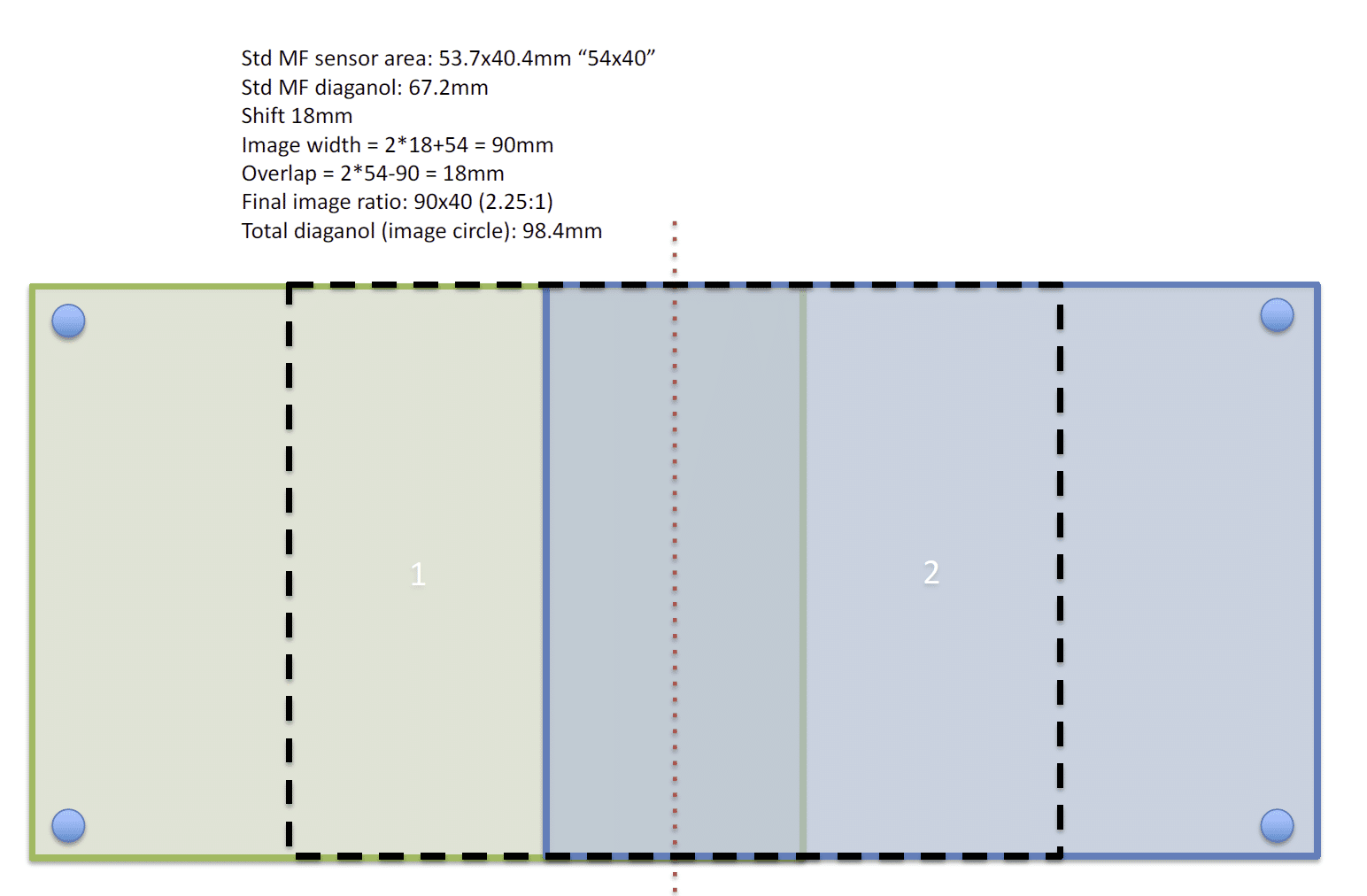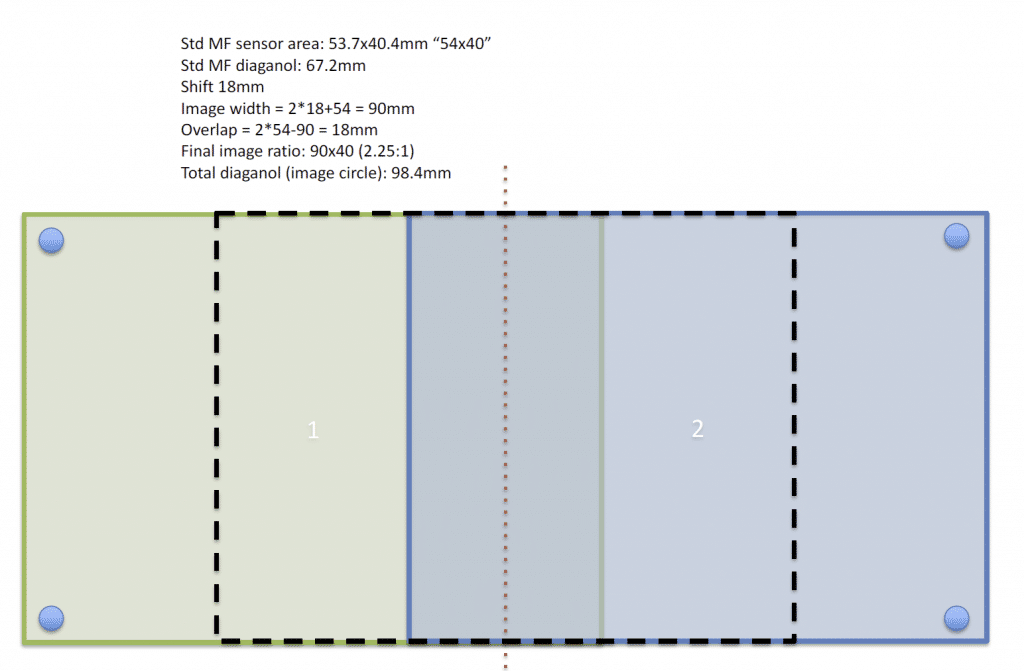 The captures were wide open, which is not the way such a lens would normally be used, but the best way to screen for sample defects.
Here's what the raw files look like developed in Lightroom: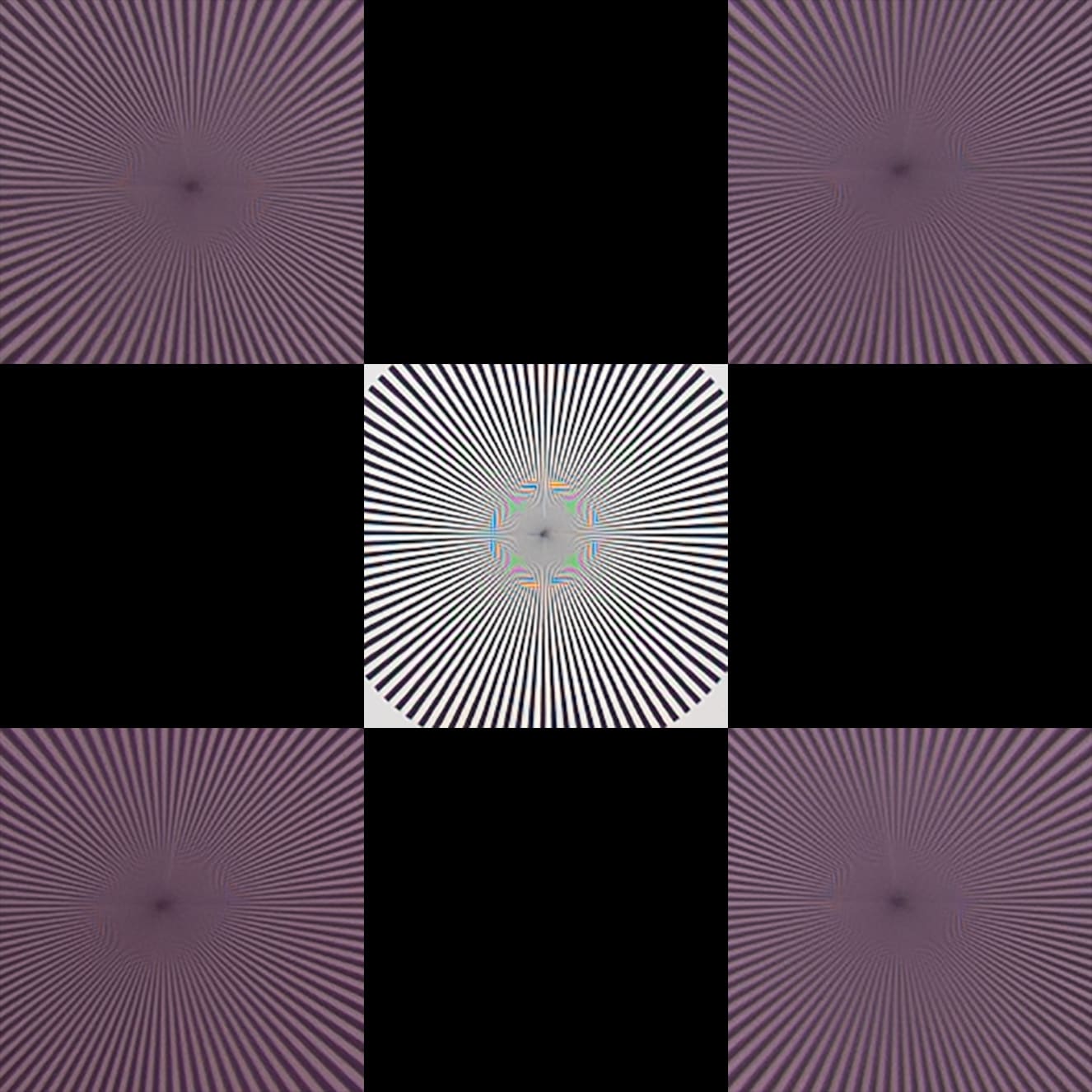 The center crop is nice and sharp. The corners are symmetrical. There is very little astigmatism. This is a good lens. Note that the corners are quite a bit darker. That's due to lens falloff, which is about as indicated on the lens data sheet. The magenta cast to the corners is caused by Bayer color filter array channel crosstalk that results when the front-side illuminated sensor in that camera is presented with light rays that are far from the perpendicular. There is sometimes called corner color casting, and there are software corrections available.