This is a Nikon 50 mm f/1.8 S lens on a Nikon Z7: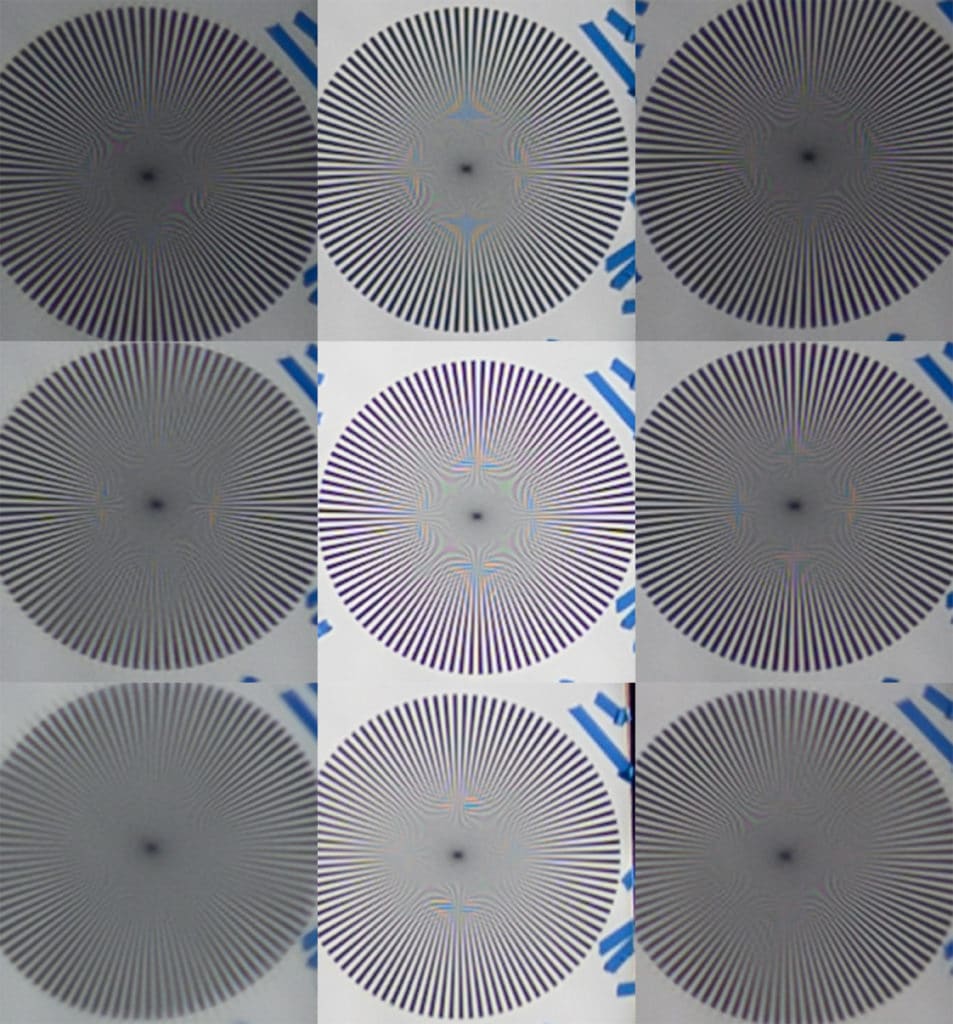 You can see there's quite a bit of light falloff off-axis. This is not unusual for fast lenses. The top row is much sharper than the bottom. The left bottom corner is especially affected. Is this general softness in that region, or is it field tilt? We can find out by focusing on that corner: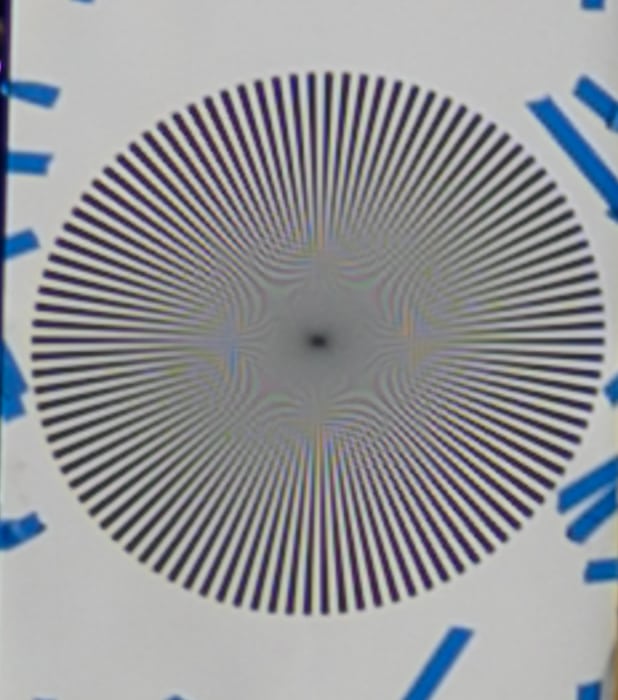 That's plenty sharp. So the lens is tilted. Since I don't intend to use this lens for flat-field work, this will not be a problem for me, and I'm keeping the lens.