I received a request investigate whether the histogram in the GFX cameras when the display mode is set to "Natural Live View" faithfully represented the raw histogram.
Spoiler alert.
It does not, at least in all circumstances.
I'd never paid any attention to that mode before. I looked it up in the GFX 100S searchable PDF manual:


That's it. That's the only mention of the function.
The GFX 100 manual is more explicit, but it's hard to figure out how Natural Live View relates to raw file values.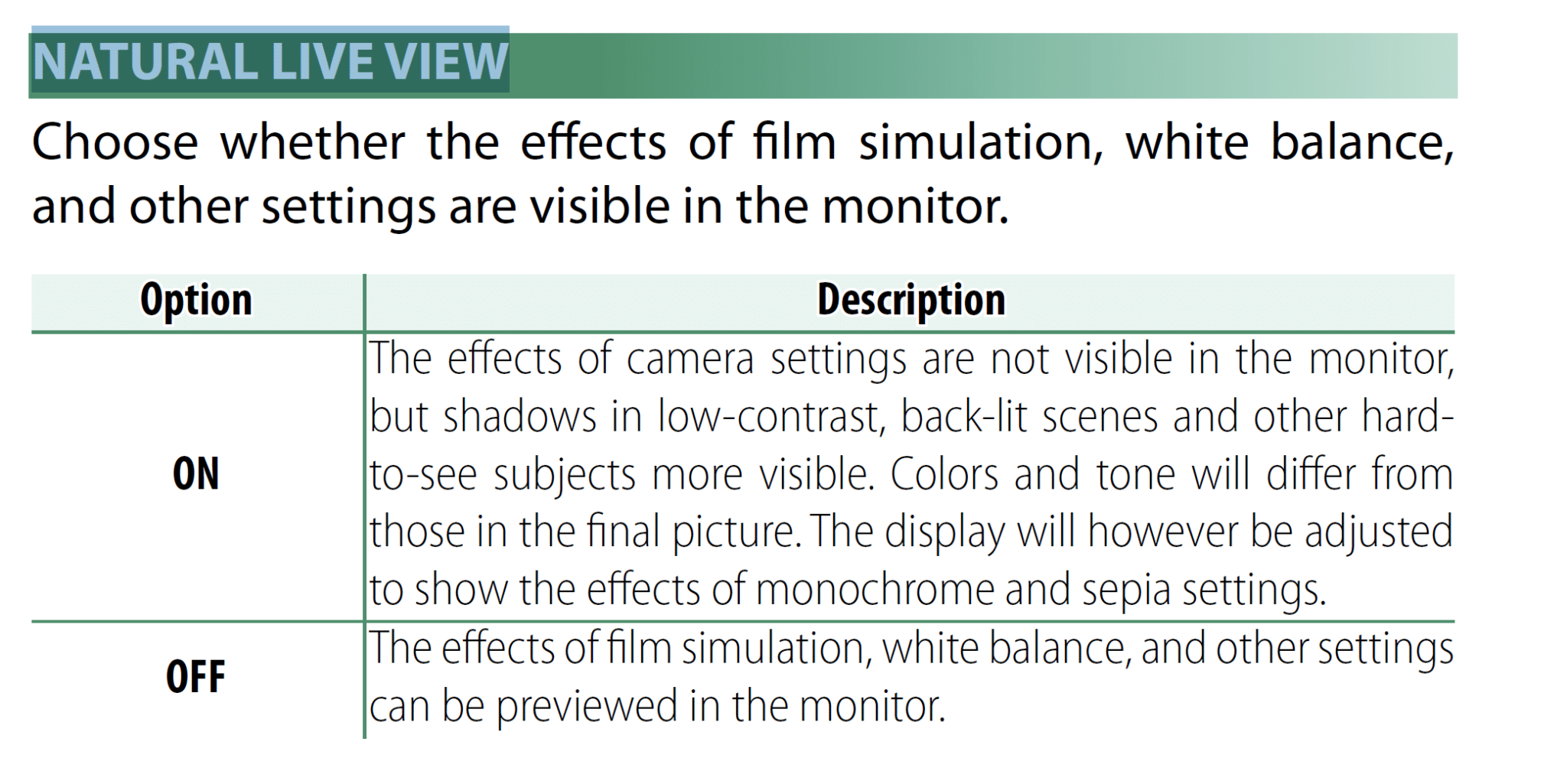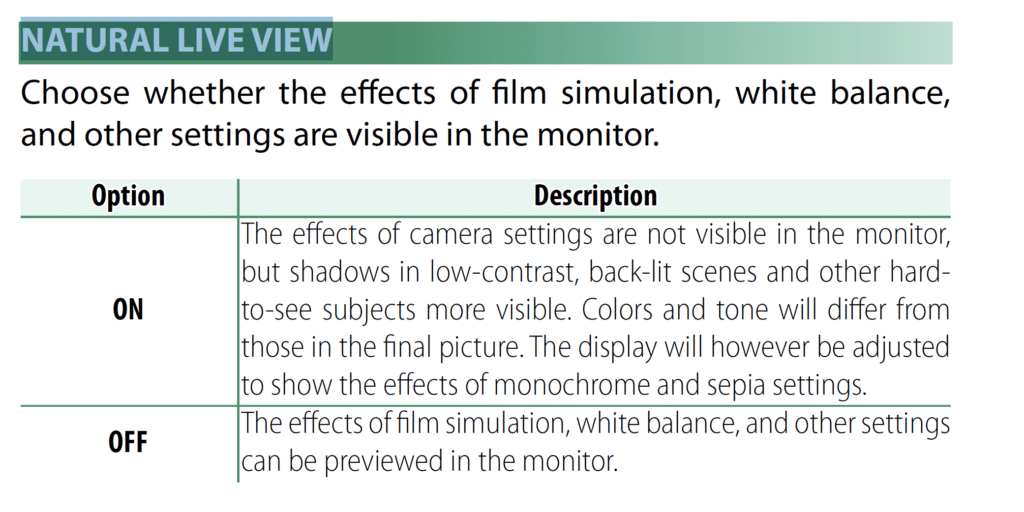 I aimed my IR-modified GFX 50R at the hillside across from my house, set the camera to Natural Live View, and invoked the RGB histogram: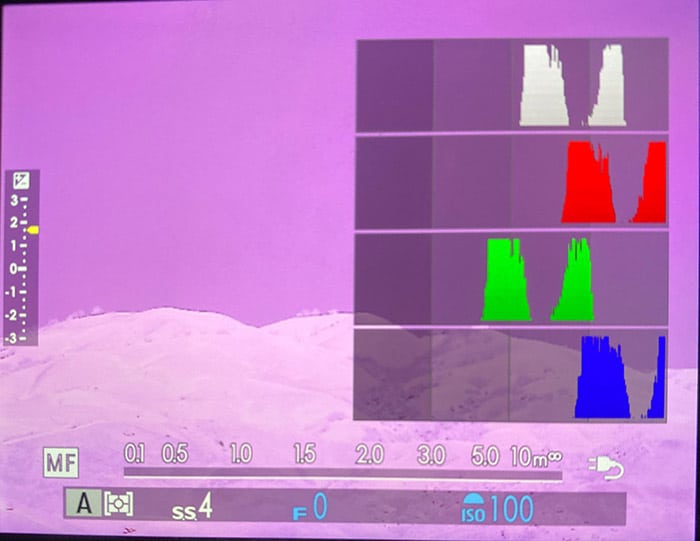 Then I took a picture and looked at its histogram with RawDigger.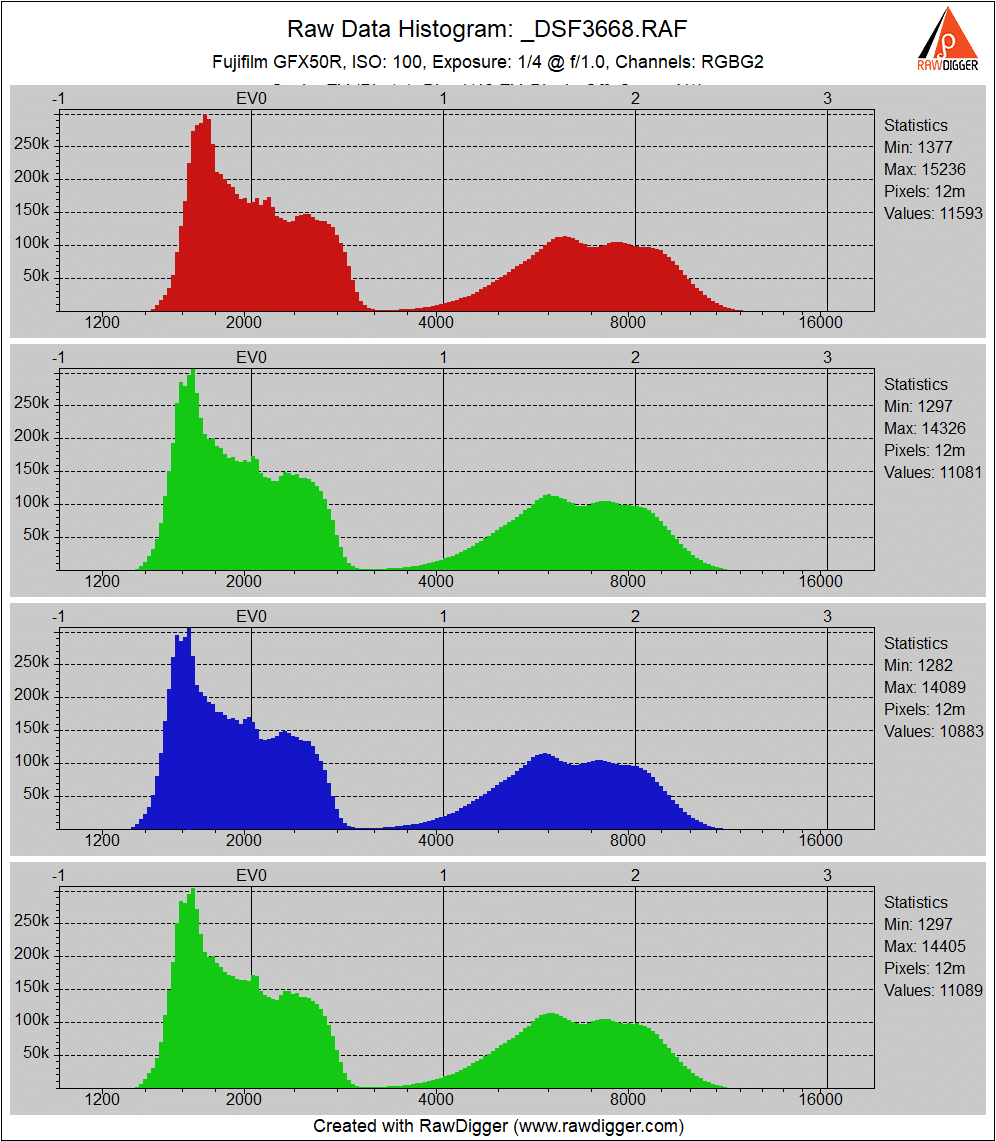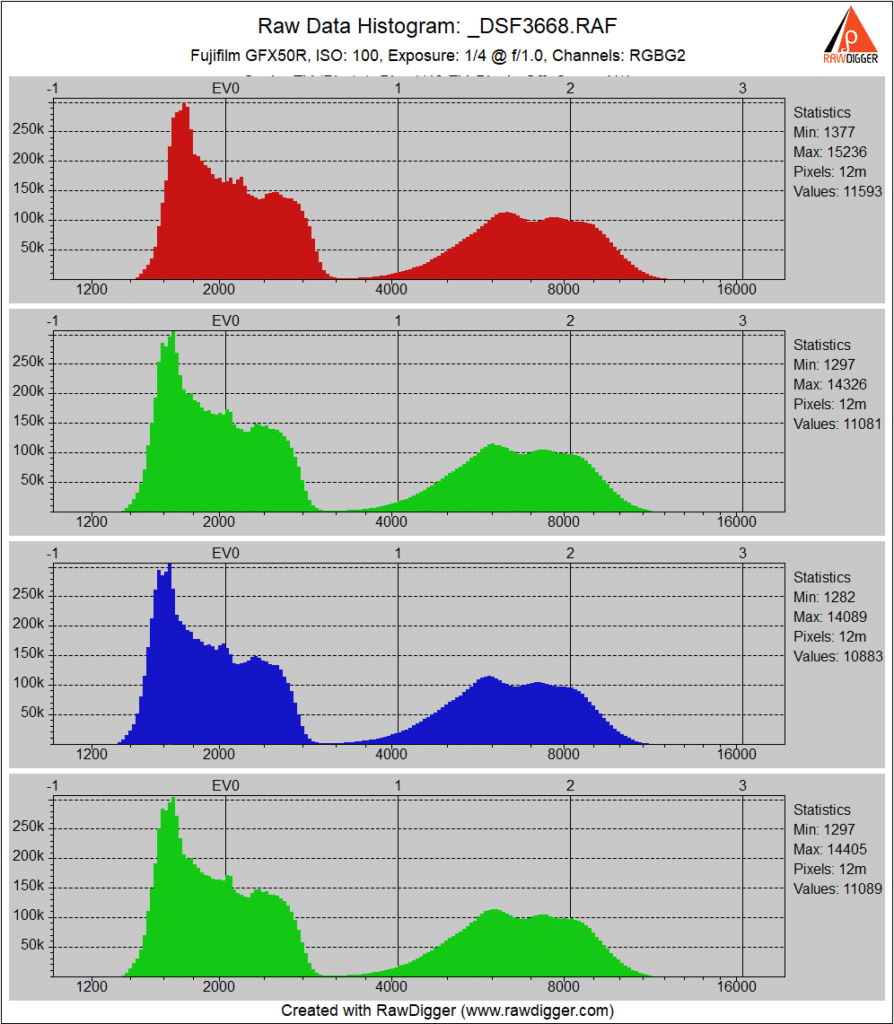 The in-camera histogram indicates horrible overexposure, and the raw file has about half a stop of margin before serious clipping begins.
That's kind of an extreme test. What if you use the viewing mode under more normal circumstances. I set up a GFX 100 and aimed it at a monochromatic flat print illuminated with a Aputure 300 set to 5500K color temperature. Hard to get more vanilla than that.
Now the natural view mode works better. Just short of clipping in the finder: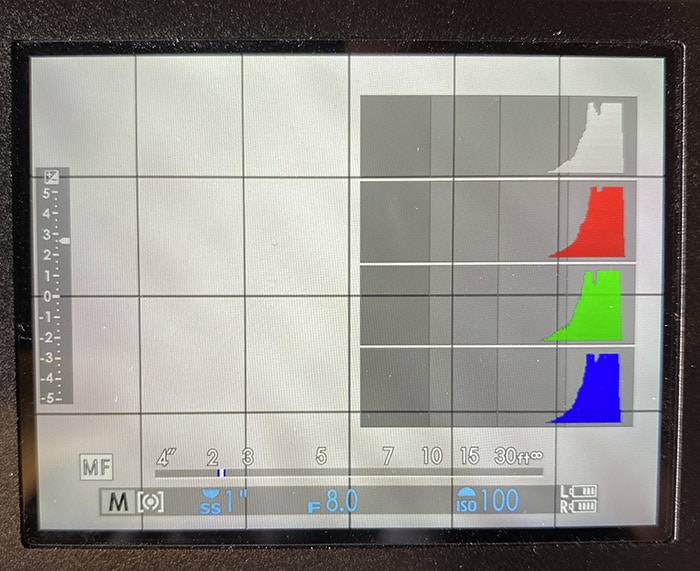 And the raw file: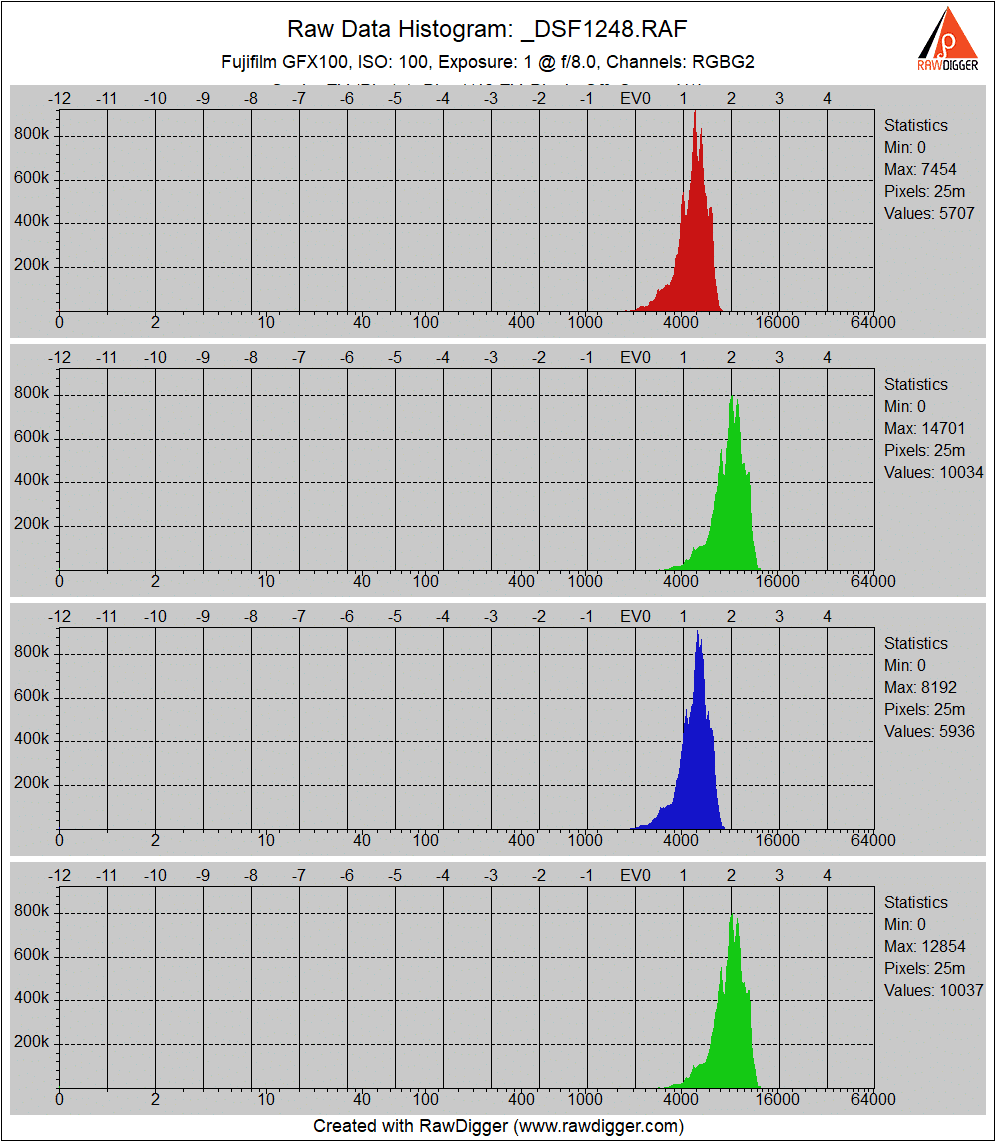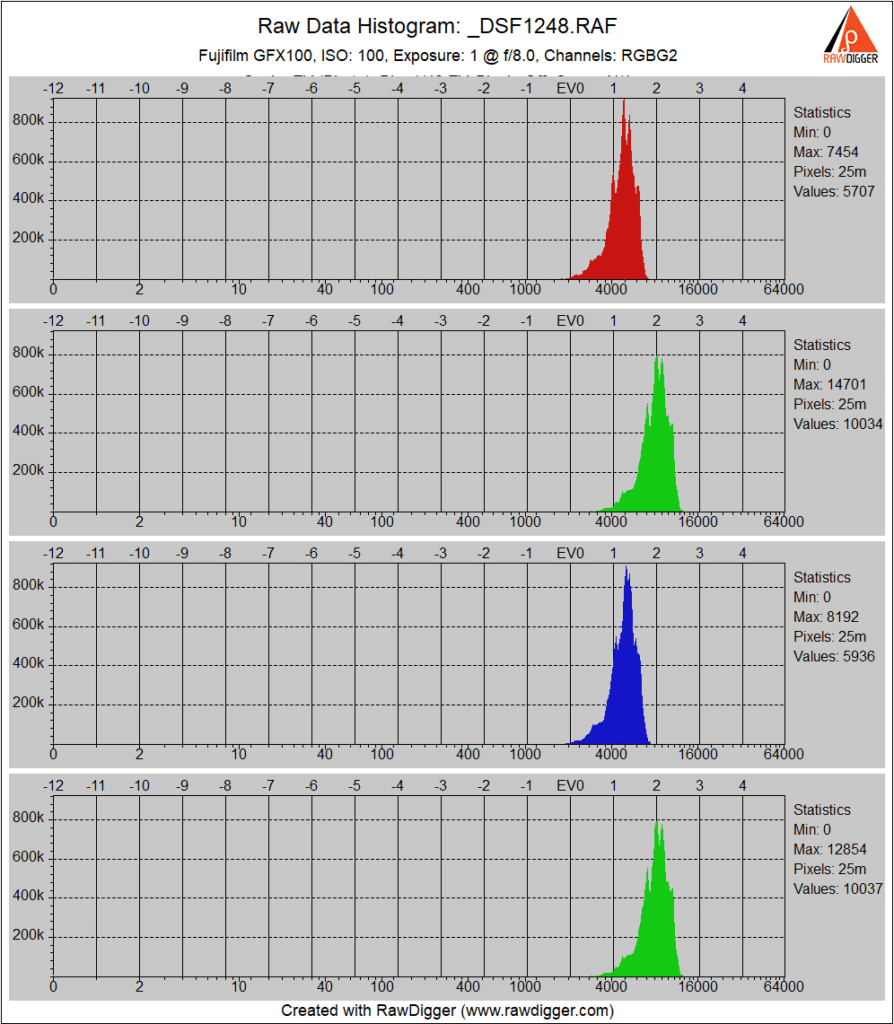 About half a stop under in the green. But the camera got the red and blue histograms completely wrong, by almost another stop.
If we let the finder image clip a bit: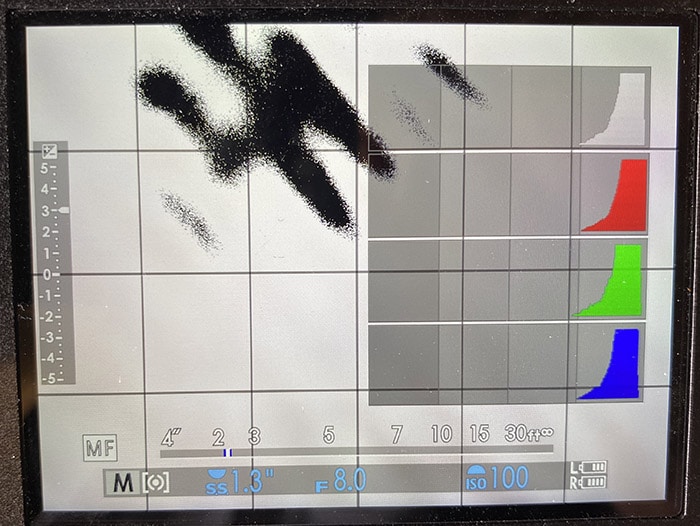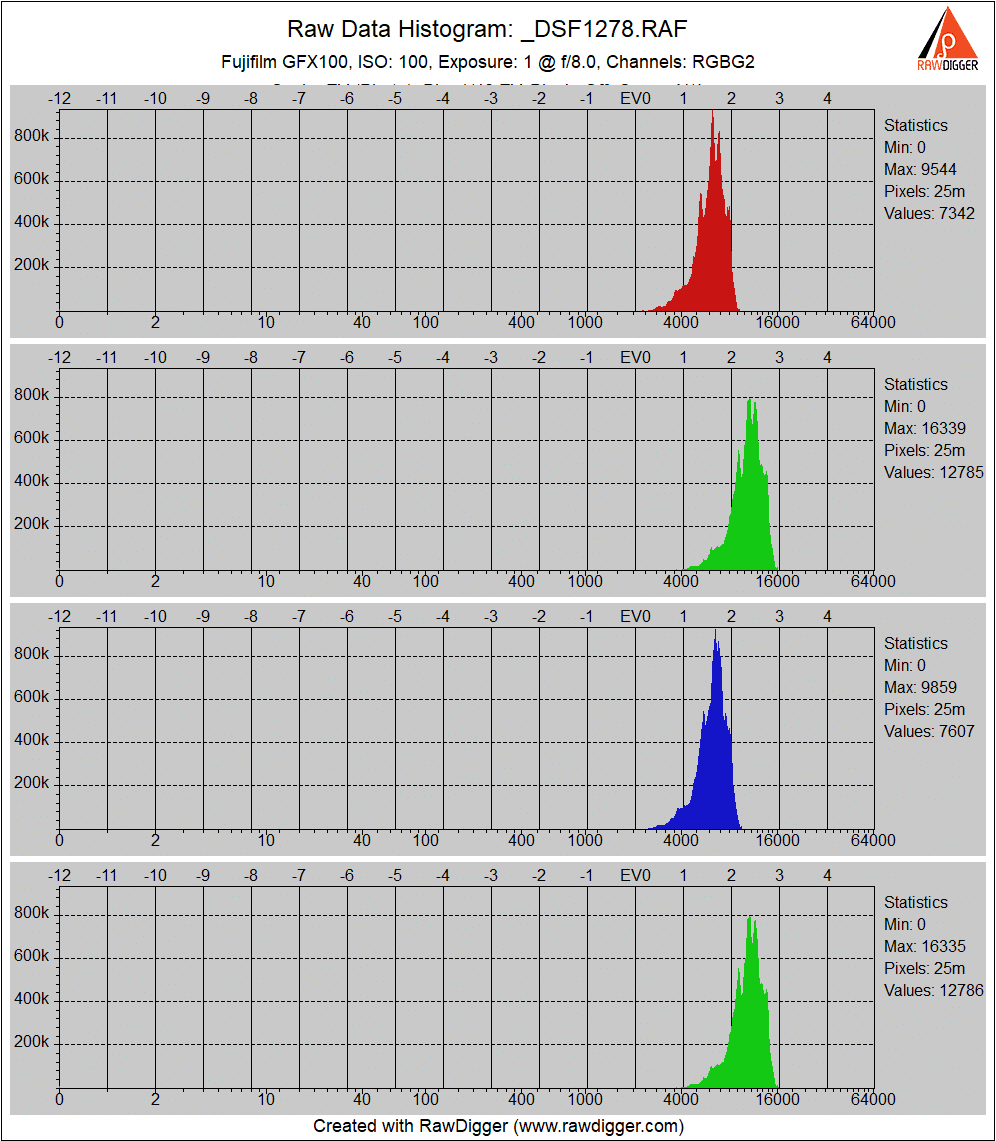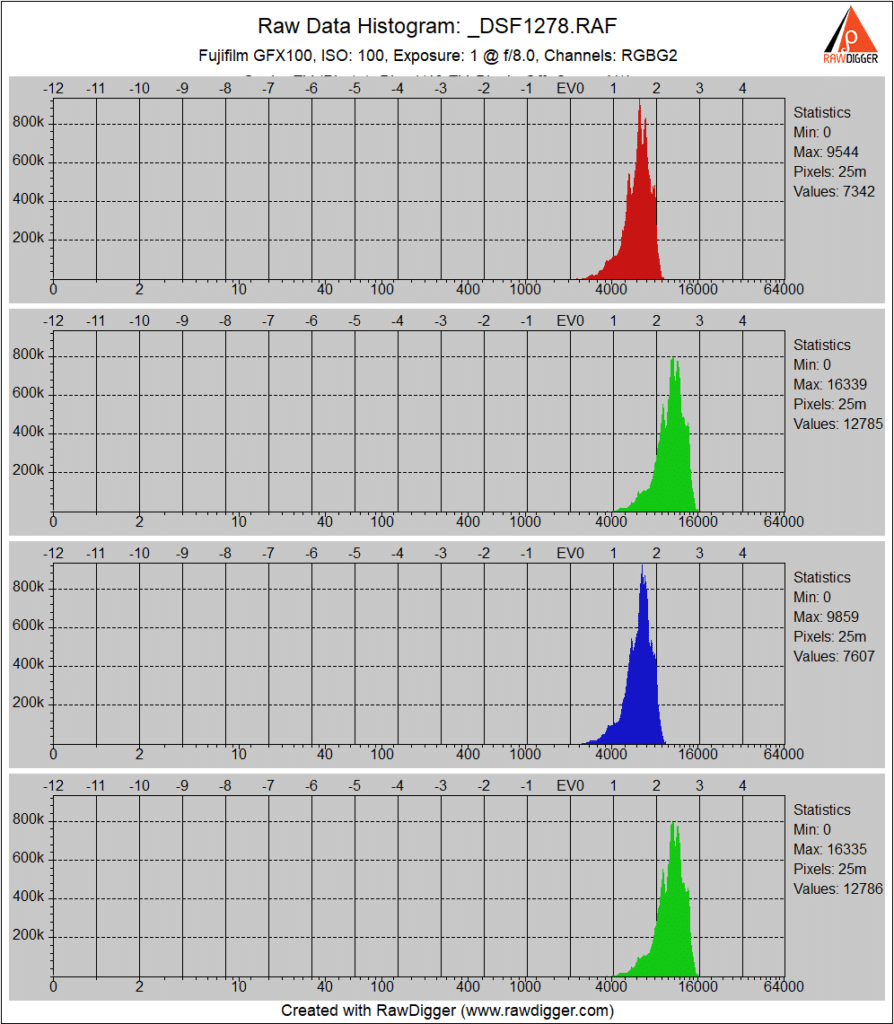 Now the raw file is on the edge of clipping in the green channels. The red and blue channels are slightly a stop away from clipping.
Basically, the white balance of the camera in 5500 Kelvin light with the camera white balance set correctly is too green to properly represent the raw file. In the past, I've found that it takes about a CC30M to approximately match the camera's histogram to the raw histogram, and the Natural Live View mode doesn't seem to change that at all.