This is the 24th in a series of posts on the Sony a9. The series starts here.
When it comes to SD cards for the a9, there are two kinds of fast: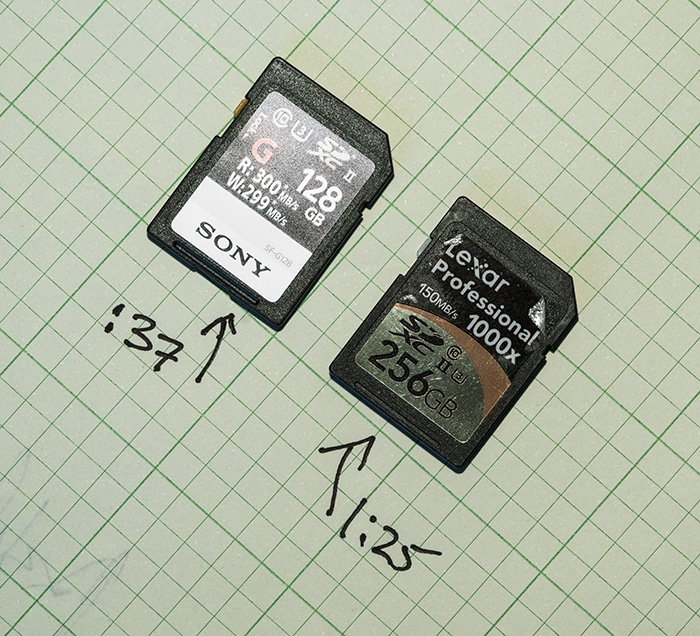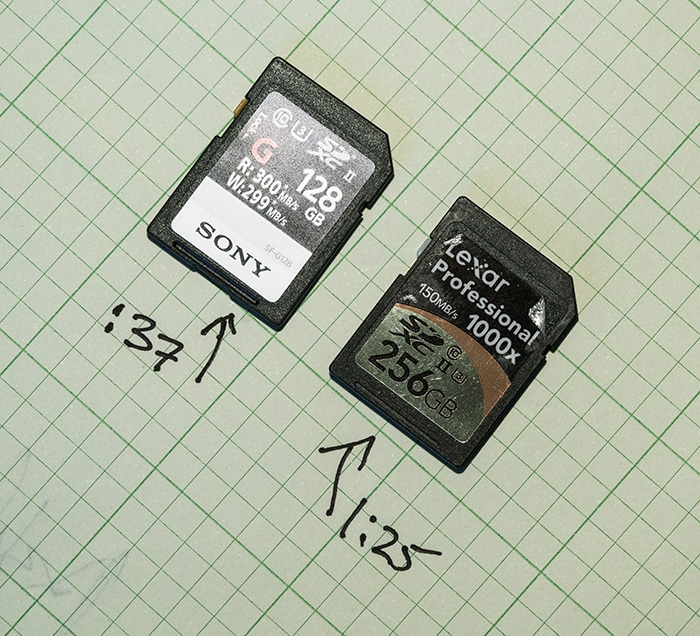 On the right, a card that used to be the state of the art when it came to SD card speed. It's rated at 150 MB/s. If the a9's 6 GB buffer emptied at that speed, it would take about 40 seconds to empty it. In fact, it takes more than twice that long. I figured that the camera was the limiting factor, not the card, so using a faster card wouldn't make much difference.
I figured wrong.
Using Sony's new speed demon, which at rated speed could empty the buffer in 20 seconds, gets you a rate that is a bit less than half that, and twice as fast as the Lexar card. Color me impressed.
By the way, with the Sony card it only takes 33 seconds to clear the buffer with uncompressed files. Probably the reason it's shorter with uncompressed files is that, since there are fewer files, there is less file system overhead.
Experimental protocol:
Compressed raw
Full size files
ES enabled
Continuous high drive mode
1/8000 second
MF lens
FW version 1.00
ISO 2500
Recording mode: Standard
Freshly formatted SD card
Hold down the shutter release until the buffer fills
Take your finger off the release
Time how long it takes before the red light goes out.