I interrupt the a9 experiments to bring you a special report on the new firmware release for the a7RII: 4.0. There have been several rumors floating around in cyber-space:
The star-eating at exposures of 4 seconds and longer is fixed.
The star eating is not fixed
The star-eating is worse.
The star-eating is now a function of which raw chanel you look at.
The star-eating is fake news
I loaded the firmware into an a7RII yesterday. I will spare you my usual rant about the terrible Sony firmware updating process, but that doesn't mean that I've made my peace with it. I made a series of dark-field exposures with shutter speeds from 1/1000 to 30 seconds, and added a 40-second bulb exposure. Shutter was set to EFCS, single shot, LENR off. The raw file format was uncompressed. I brought the raw files into RawDigger and looked at the statistics of each raw plane in a central square 400×400 pixels in extent — that's 200×200 in each raw plane.
I averaged the rms noise and plotted the result: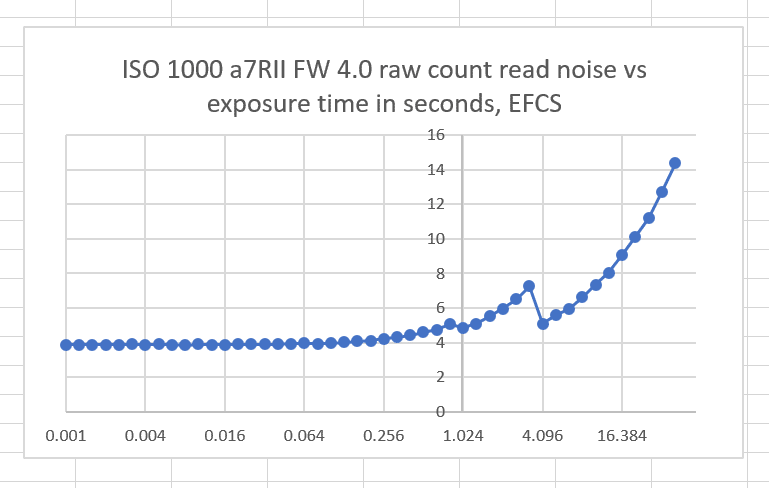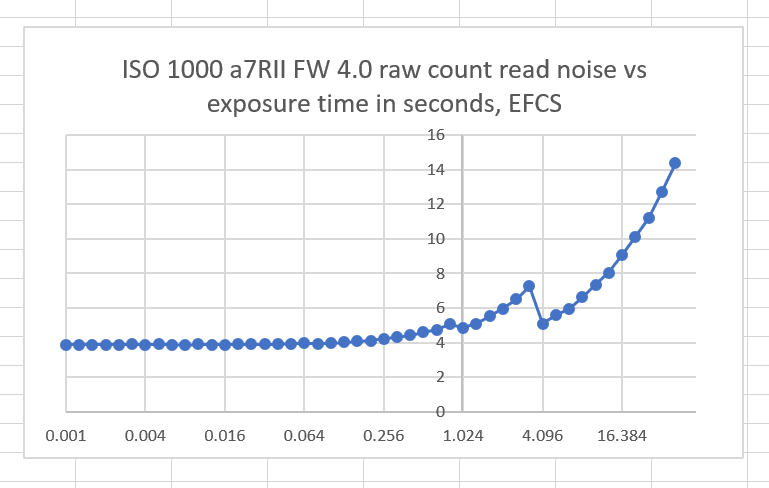 Except for that little glitch at the transition from 0.8 to 1 second, it looks like FW version 3.30. This is not encouraging.
I looked at the frequency response of each raw plane at 3.2 seconds: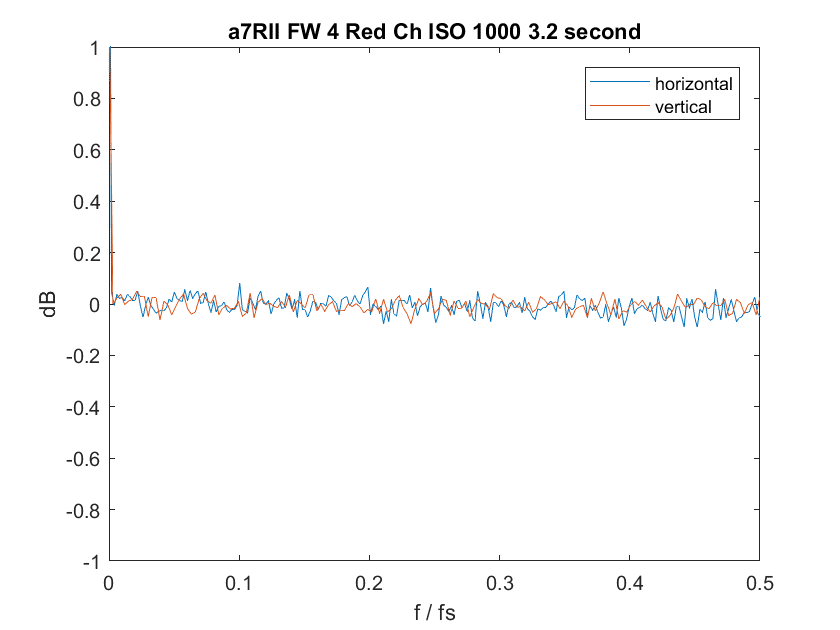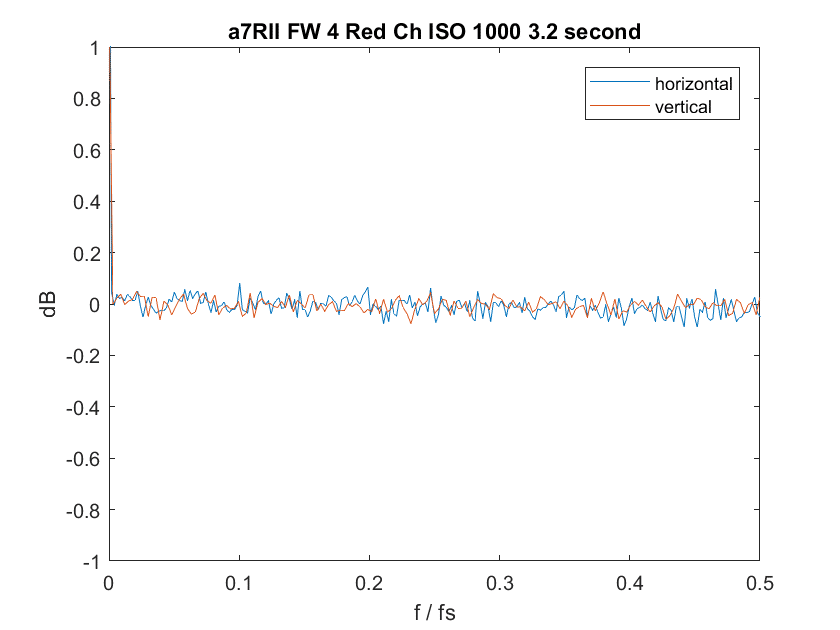 The red channel looks flat indicating that there is no low-pass star-eating filtering taking place.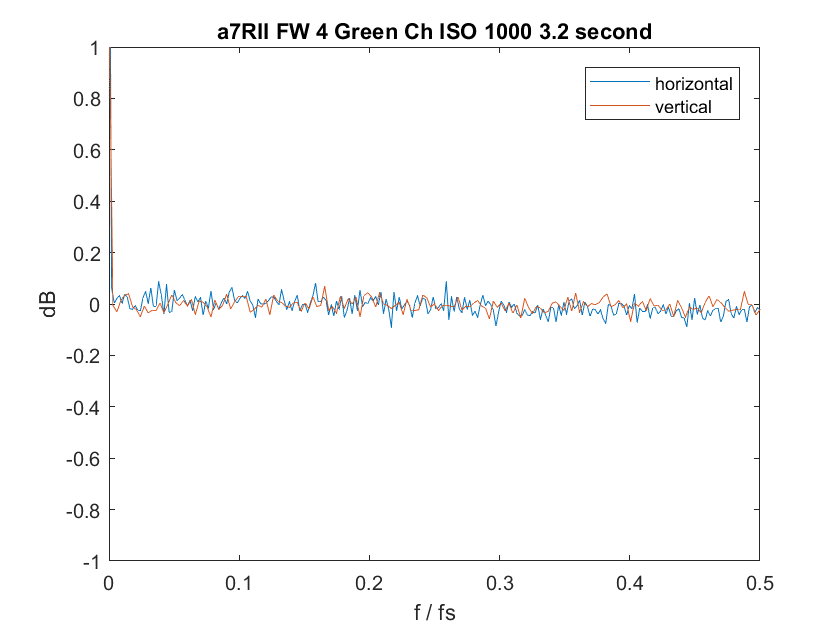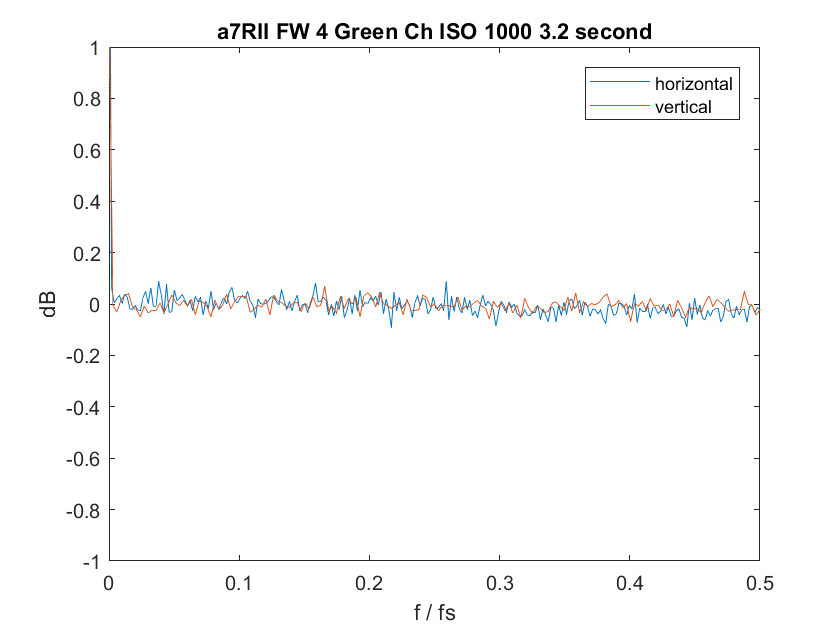 The first green channel — the one in the same rows as the red one, also looks fine. The green channel in the rows with the blue pixels looks just like this, so I'm not going to show it to you.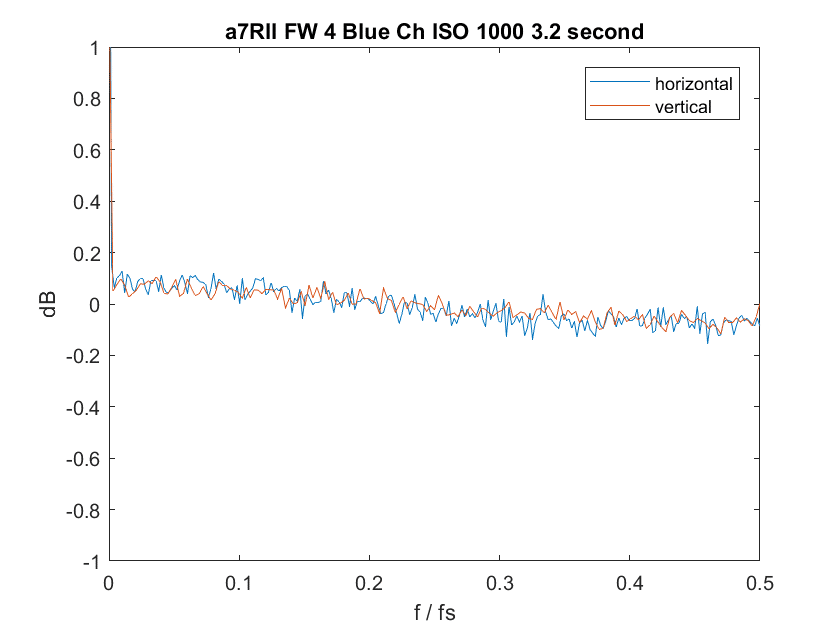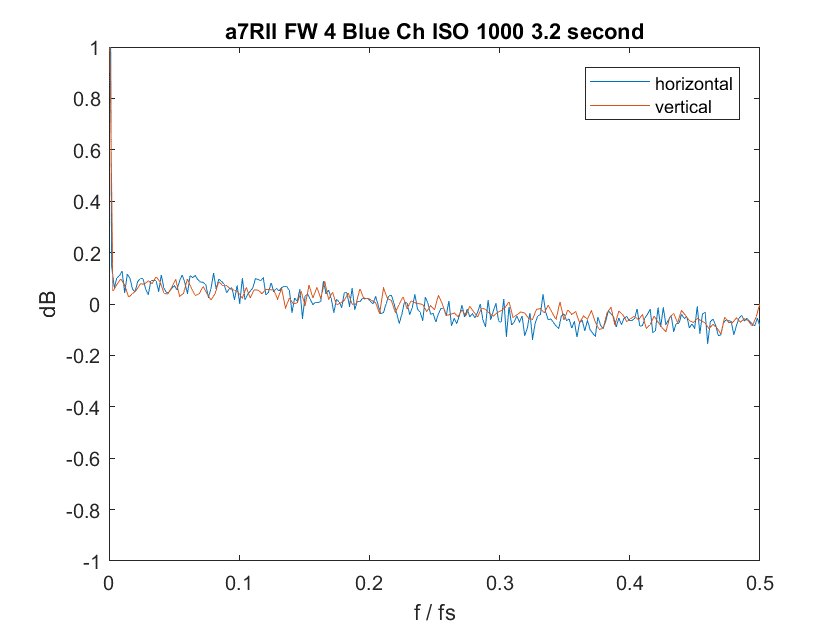 The blue channel has a little bit of low-pass filtering. I didn't look at this with FW 3.30. I think it is probably the camera's inteerpolating over the phase-detect pixels that are in the blue channel.
Now, at 4 seconds: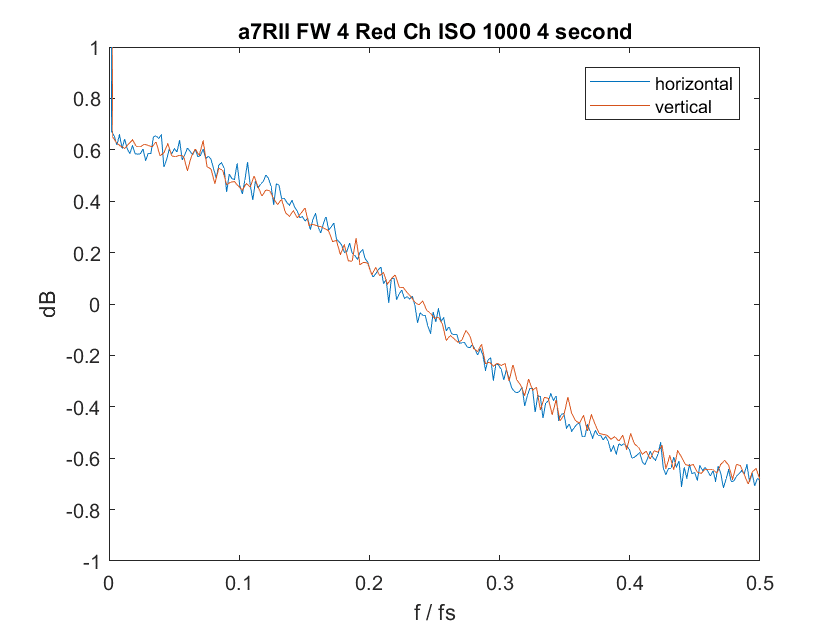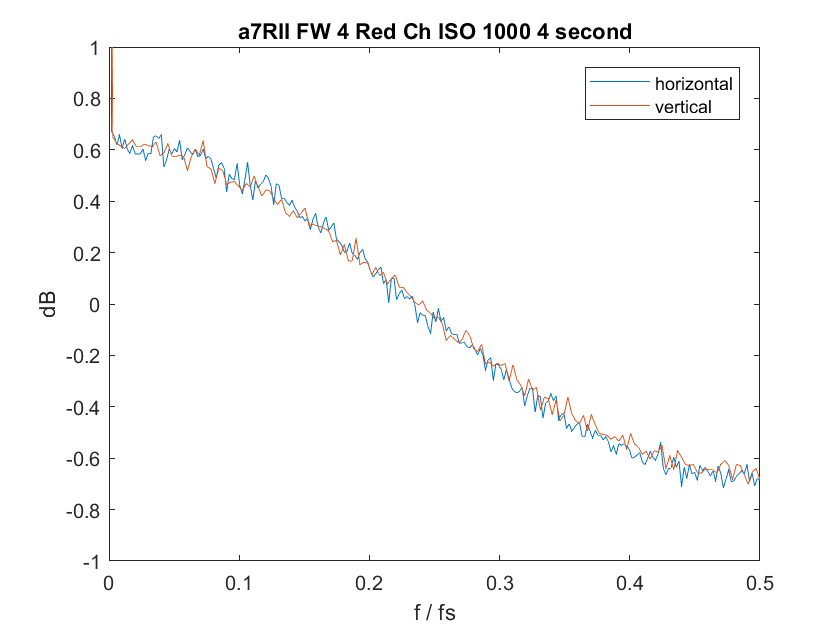 Yes, indeed. fairly heavy low-pas filtering. This looks the same as with FE 3.30.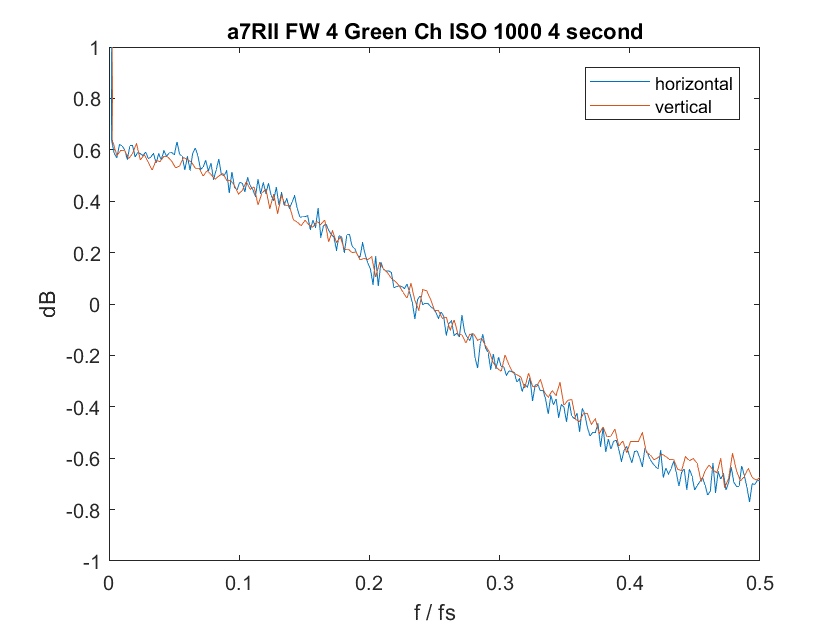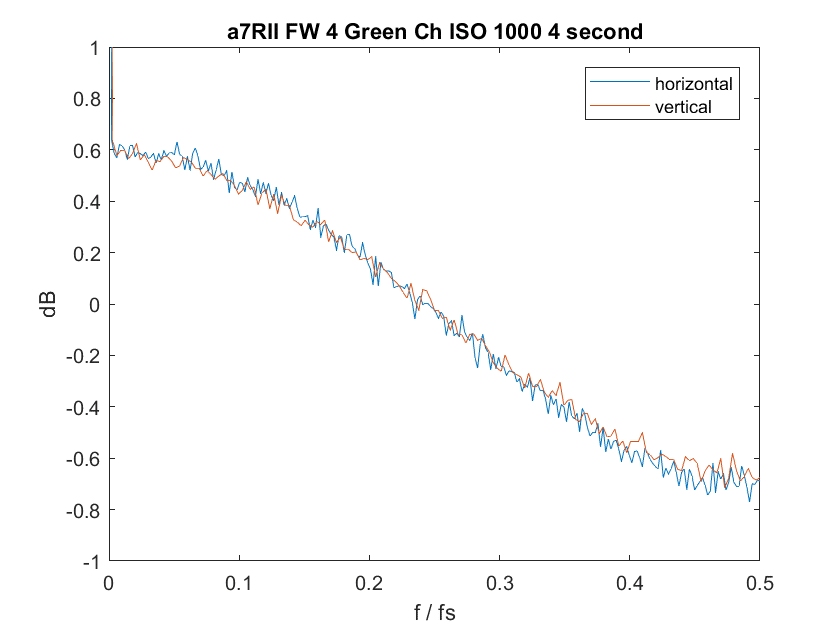 The first green channel looks similar.
I'lll include the second one because there have been statements about the 4-second-and-up noise varying by channel: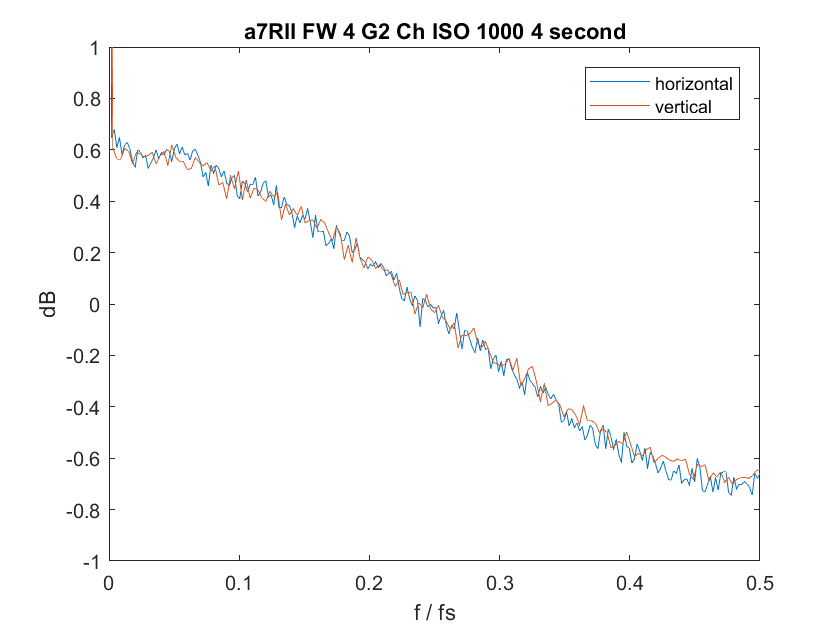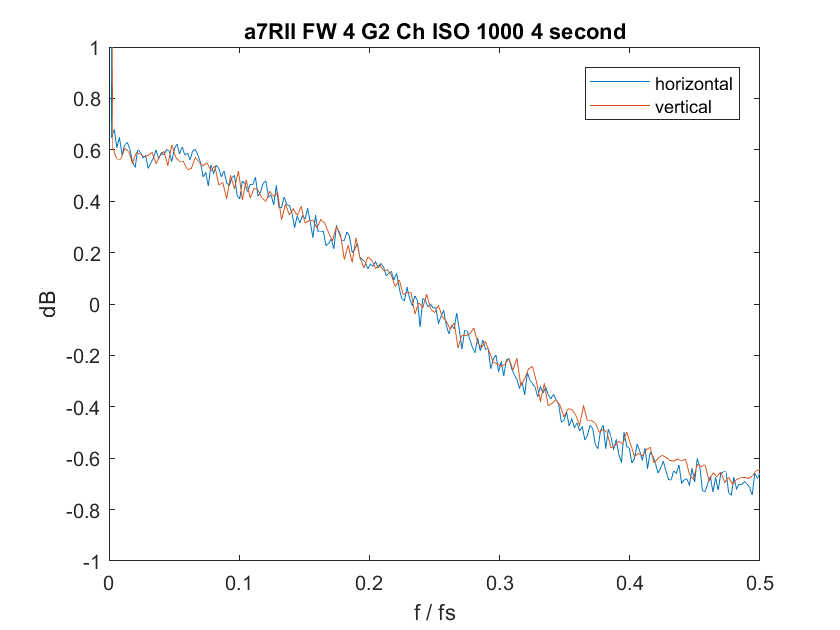 Very similar.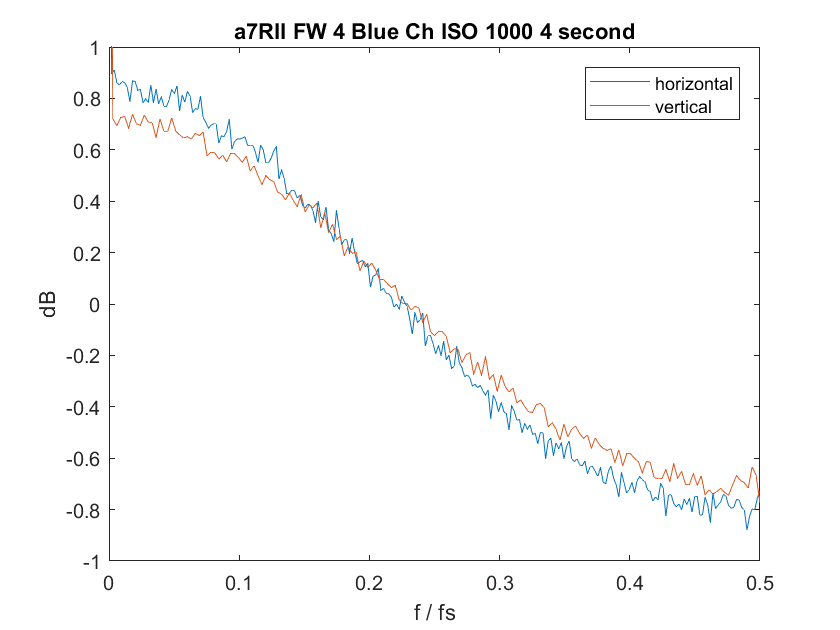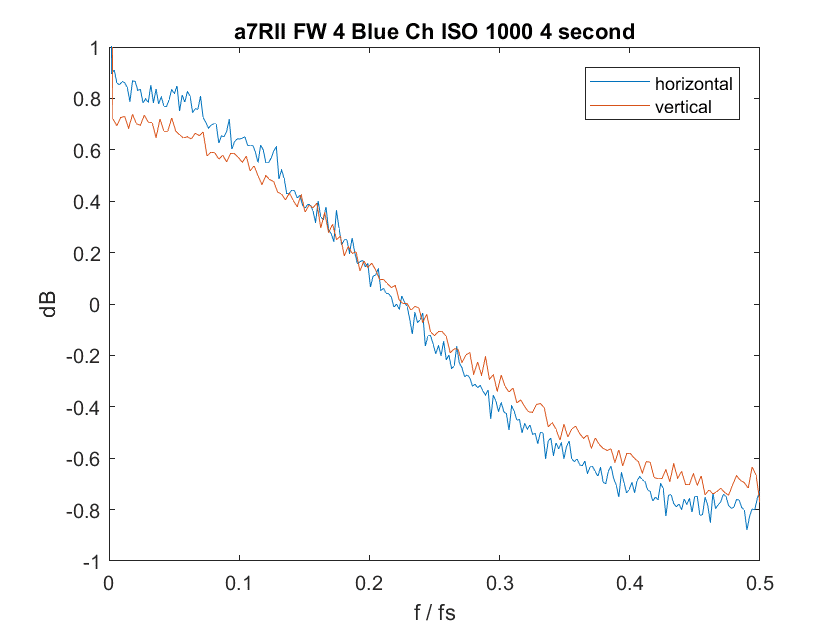 The blue channel looks different. The filtering is slightly stronger and it's anisotropic. Is this just the same PDAF pixel interpolation, or is there something else going on? In any event, the differences don't look they are significant.