This is a continuation of a series of posts on the Nikon D850.   You should be able to find all the posts about that camera in the Category List on the right sidebar, below the Articles widget. There's a drop-down menu there that you can use to get to all the posts in this series; just look for "D850".
A reader who was looking at the results of the autofocus tests that I've been performing with the D850 and the Nikon 58mm f/1.4 lens asked if I'd do a test with that lens and the D5. Not expecting much to change, I did just that: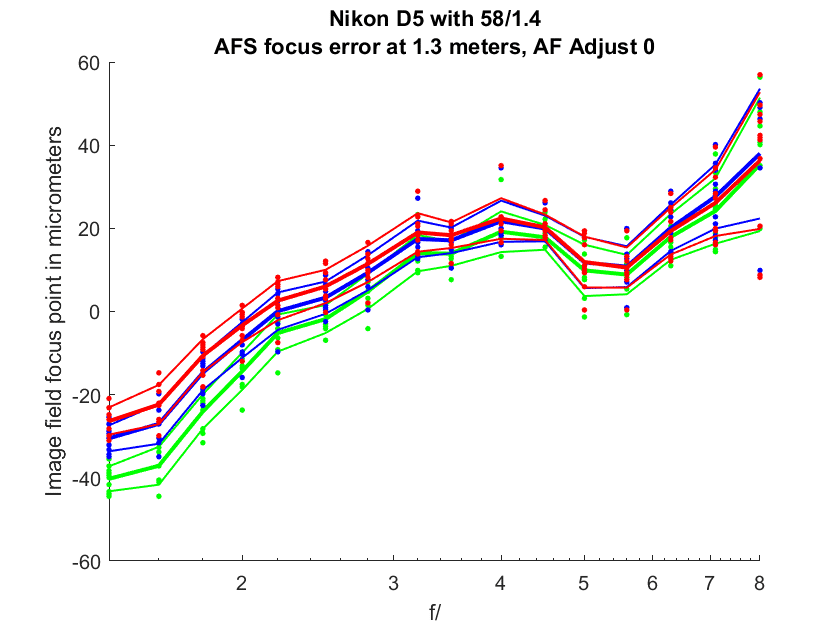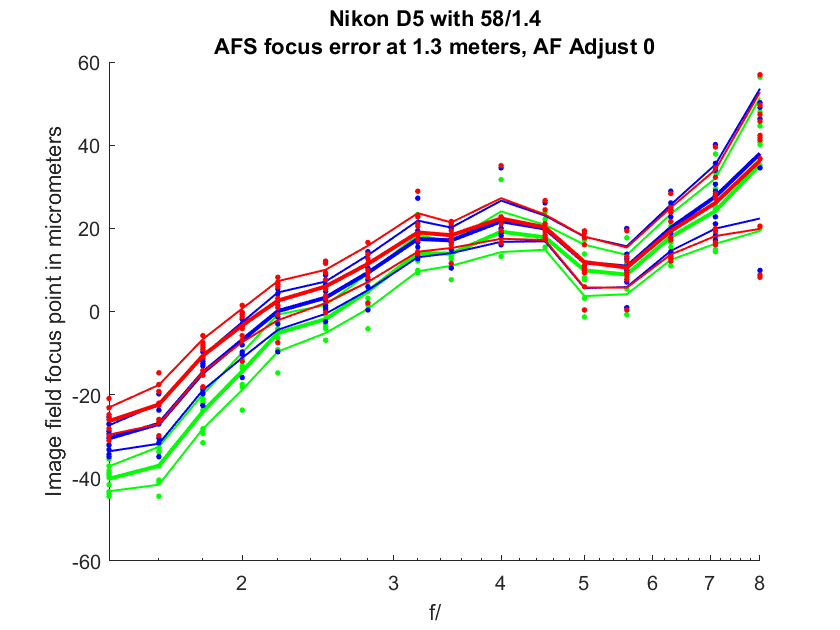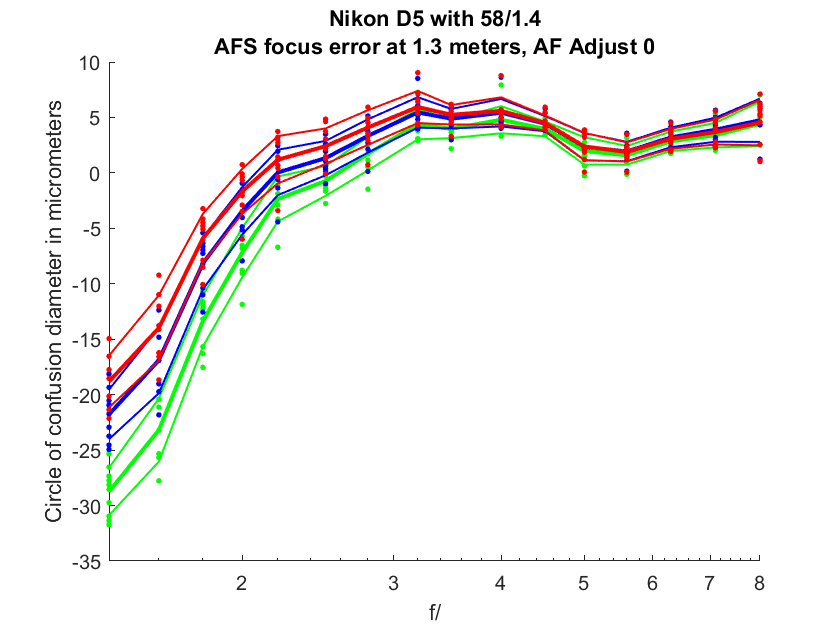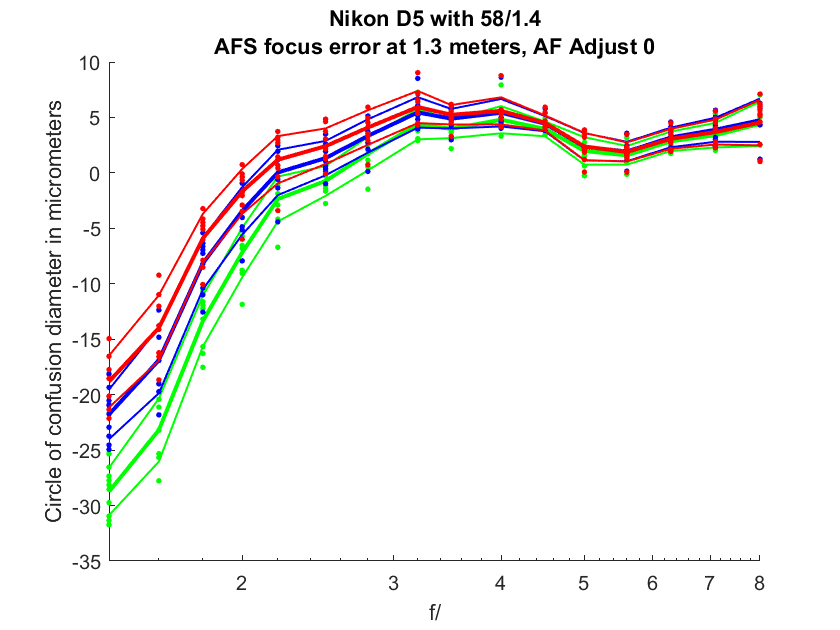 Cranking in +8 AF adjust and comparing the green channel results to the D850, with the D5 lines solid and the D850 dotted — sorry, the caption is wrong; the D850 took +14 AF Adjust here.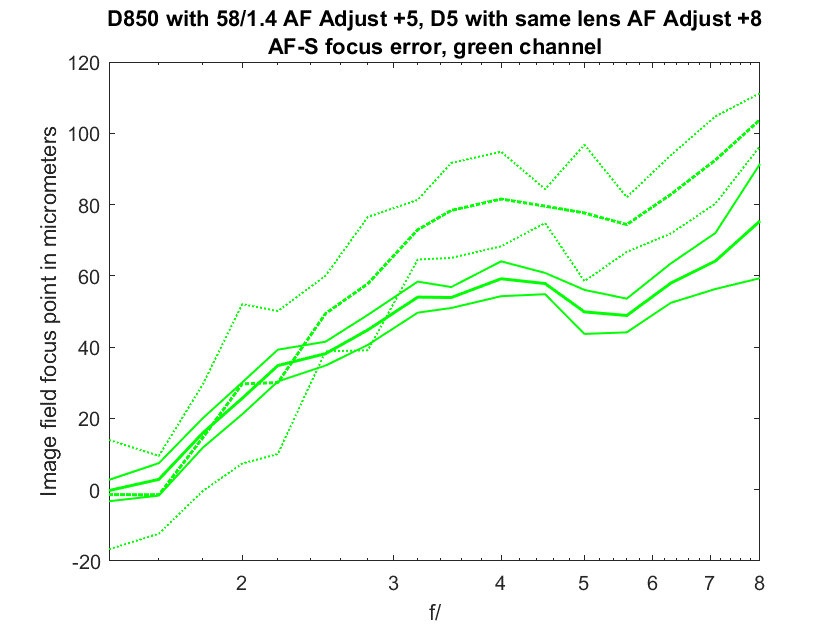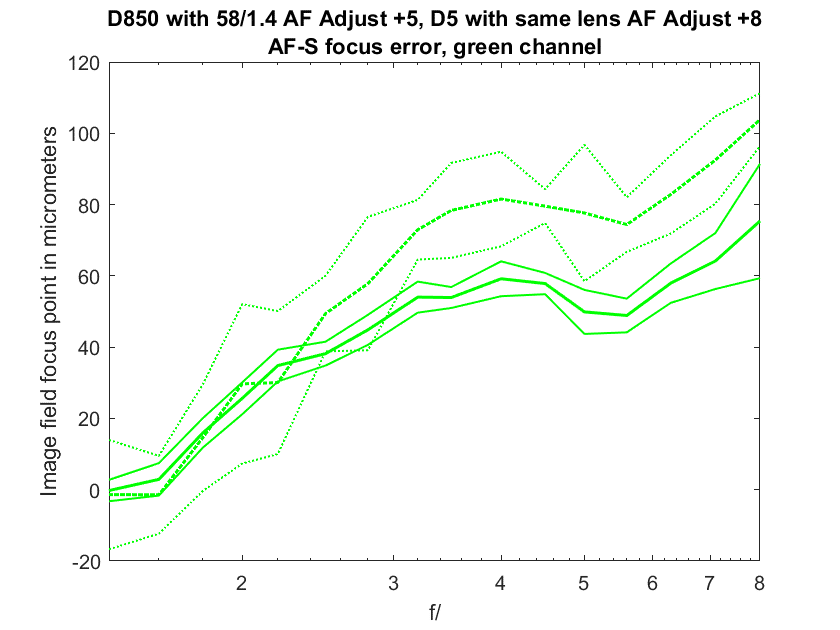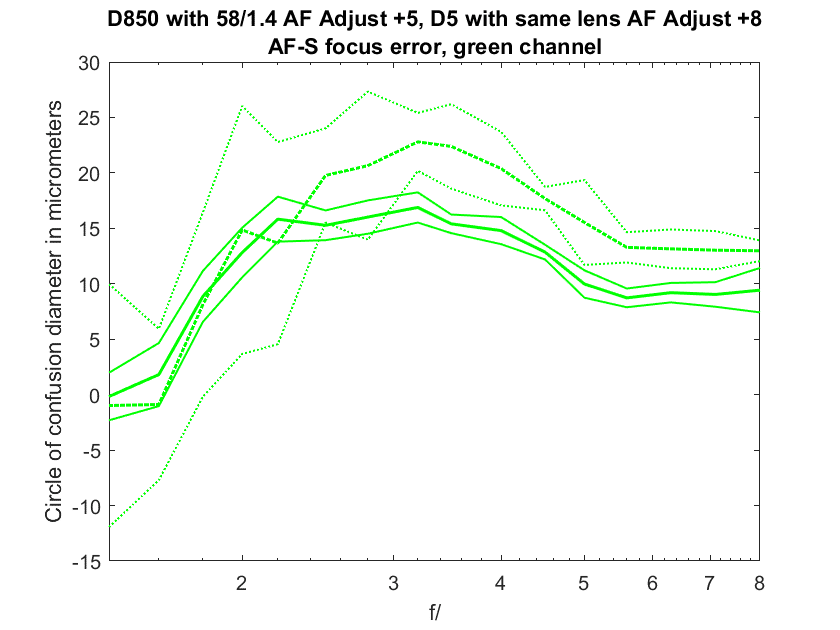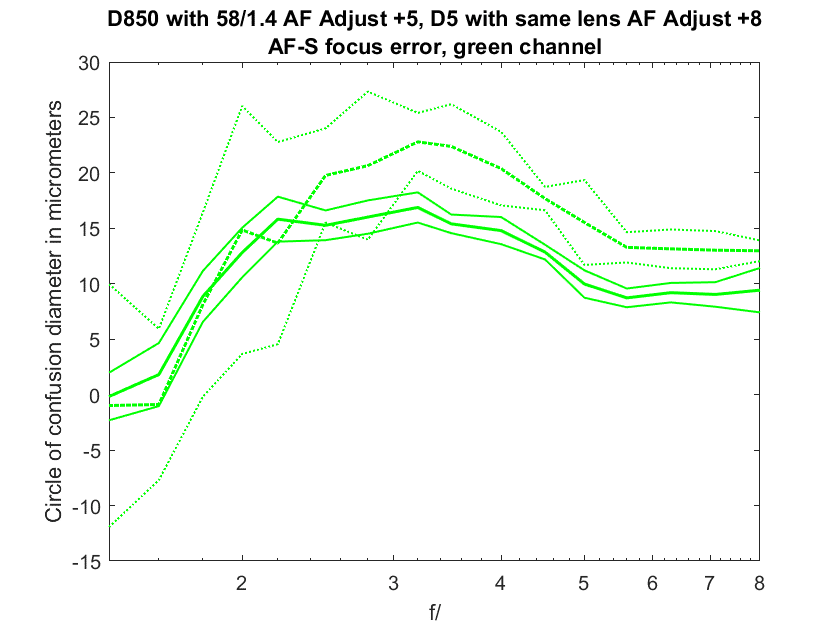 Not only is the variation in the focal plane less with the D5, the camera appears to be partially compensating for the focus shift of the lens. The D5 pixel pitch is about 6.4 micrometers (um) so it would be possible to adjust the AF system to give about one-pixel CoCs from f/2 through f/8.