This is one in a series of posts on the Fujifilm GFX 100S. You should be able to find all the posts about that camera in the Category List on the right sidebar, below the Articles widget. There's a drop-down menu there that you can use to get to all the posts in this series; just look for "GFX 100S".
I caused quite a stir with this post, in which I declared that pixel shift doesn't actually increase resolution, it reduces aliasing. There were many people who objected to the mathematical way that I approached the subject. Since I have a GFX 100S to test, and since it has a new IBIS mechanism, I felt I should test the pixel-shift feature on the camera. I hope to kill two birds with one stone here, and provide a visual demonstration of what I was saying in the earlier pixel-shift post.
I put the 80 mm f/1.7 lens on the GFX 100S, set it to f/4, set the 2-second self timer, put it on a CA head on RRS legs, and aimed it at this scene, which includes a sinusoidal Siemens star (note that this is not the more usual binary Siemens star, which excites more aliasing):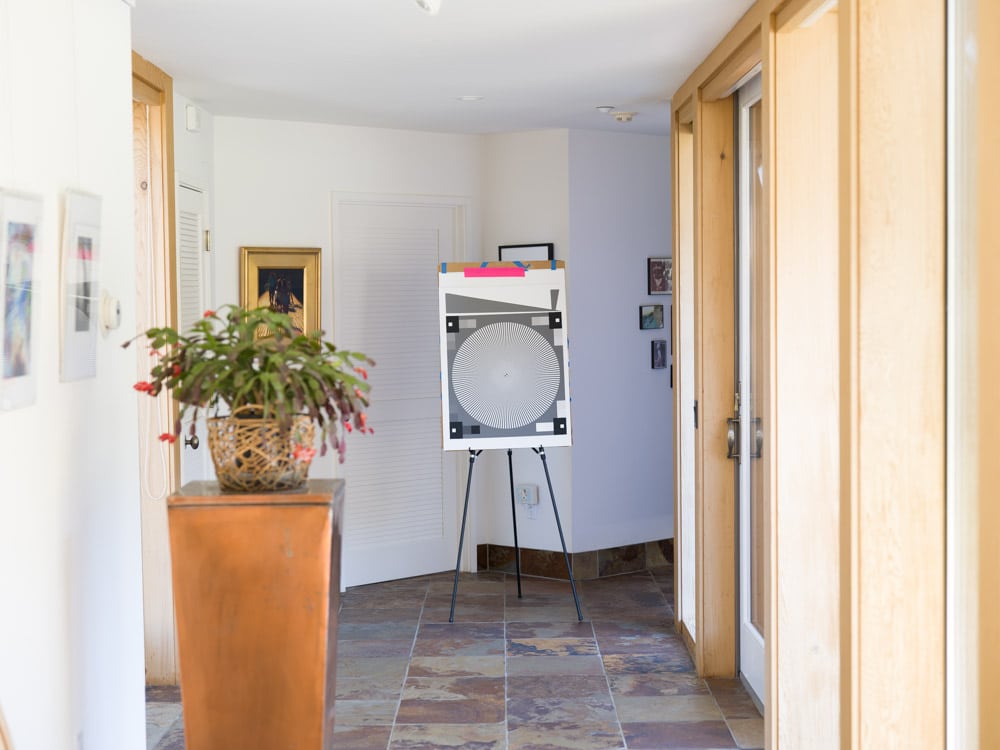 I composited the 16 image stack using Fuji's Pixel Shift Combiner, which seems to be free of the awful oversharpening of Sony's equivalent product.
I took the first image in the stack and processed it with Lightroom's default settings. I white balanced both images to the lower left gray section of the target.
I exported two tight crops at the same resolution, which requires scaling up the normal version to about 200%: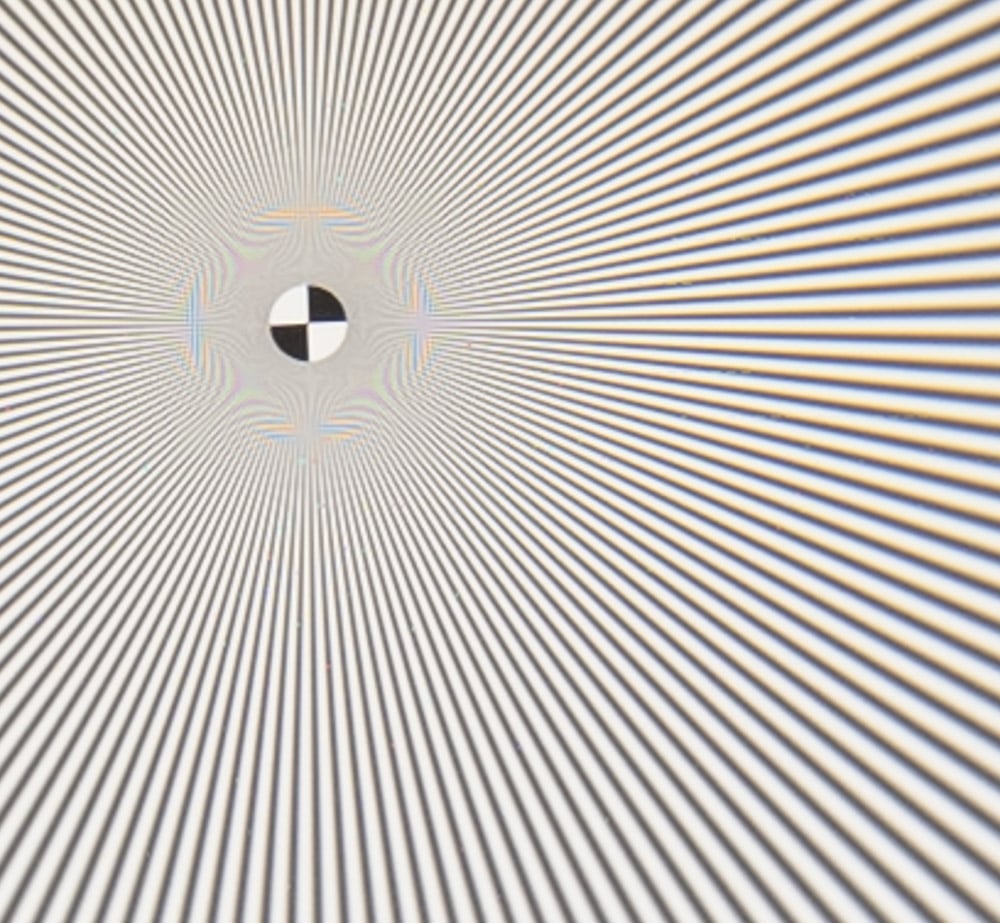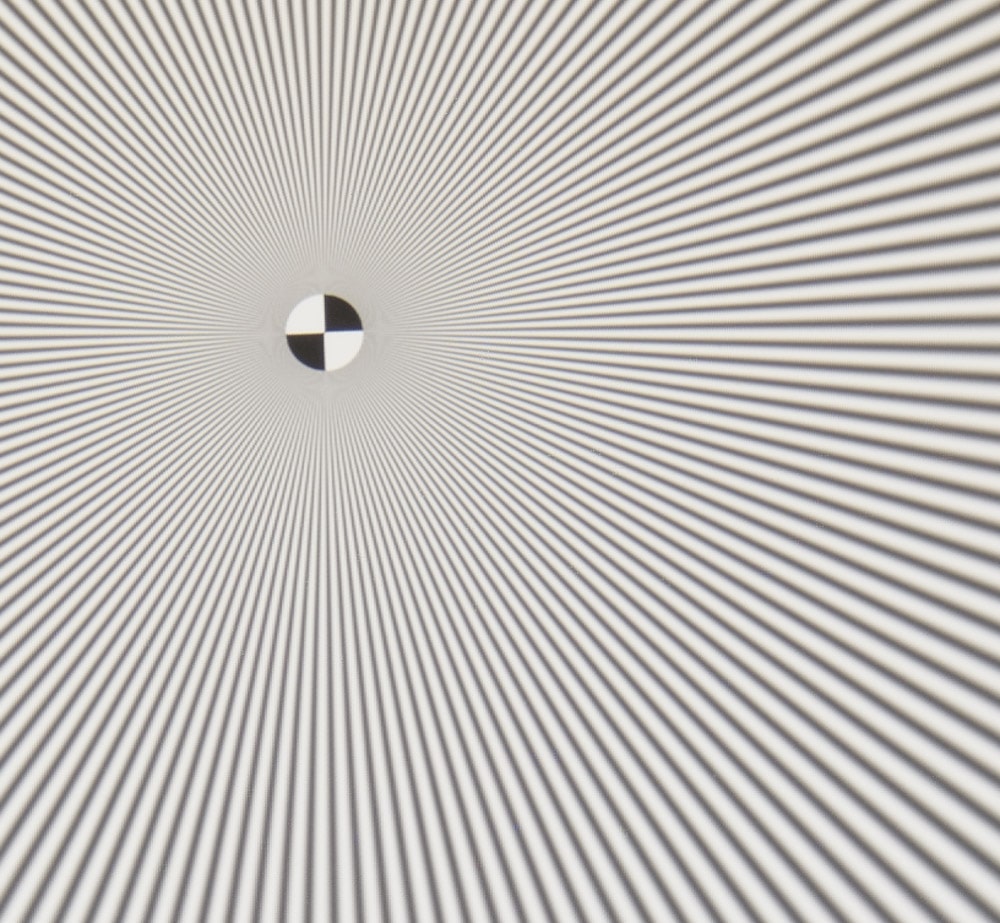 Notice that the center of the pixel-shifted star goes gray at about the same place as it does with the normal image. There is no more extinction resolution. However, the middle of the normal image is rife with aliasing, and is improperly reconstructed. There is virtually no aliasing in the pixel-shifted image.
Pixel shifting can be a great thing, if you subject is static — I mean really, really static — and your camera is clamped to a sturdy tripod on solid ground.