Before moving on to optimum resampling strategies in practice, which is where I'm going with this Epson printer testing, I thought I'd take a look at what happens with the 3880 at 1440/720 dpi resolution and "finest detail" unchecked. I used ABW mode, and the same paper as for the other tests.
The first thing I did was print out the test grating at 360 ppi: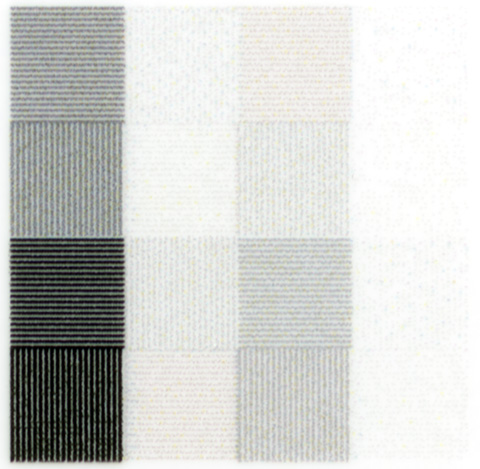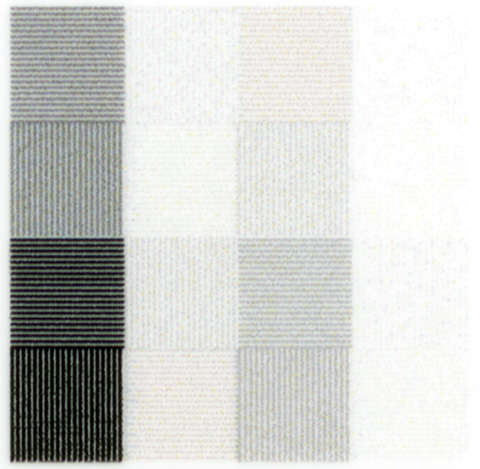 It looks at lot like it did when I printed it at 2880/1440 dpi with "Finest detail" checked. There appear to be slightly greater luminance-related color shifts.
I pulled out the microscope, and here's what I saw: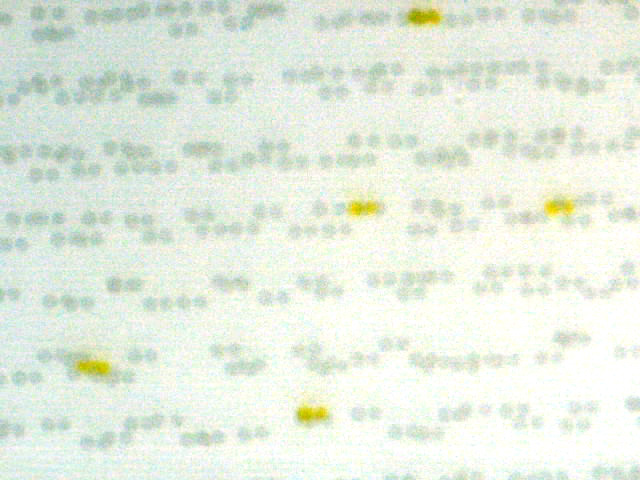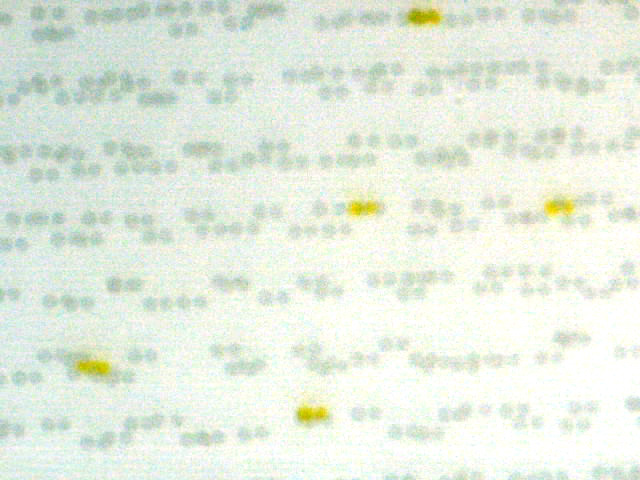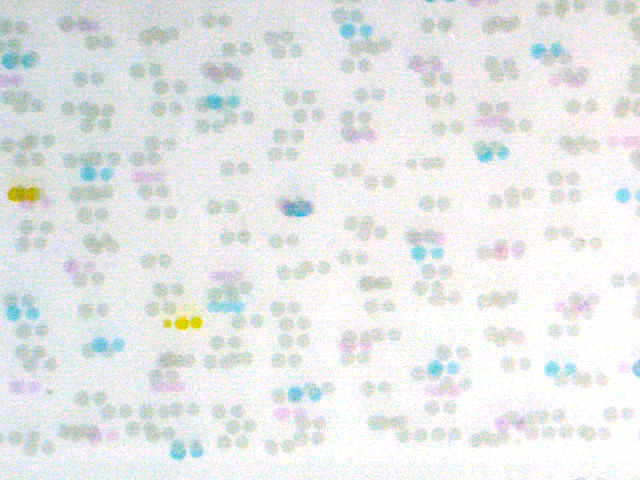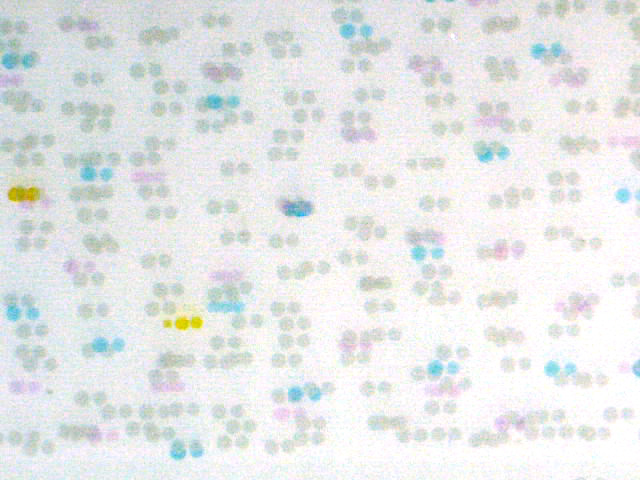 This looks about the same as the 2880/1440/FD dpi photomicrographs. The dot size is the same. The typical dot spacing is the same. The minimum sot spacing is greater, but the surprising thing is how little differences that makes in the overall fine structure. You can see the source of the color shifts; this is the same line pitch and gray level printed horizontally and vertically, but, while the only colored ink used in the horizontal pattern is yellow, there is cyan, light cyan, and light magenta in the vertical case.
I took a look at a more heavily inked area: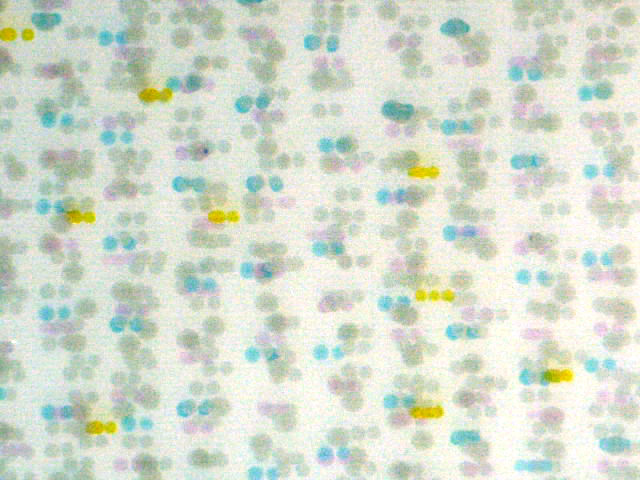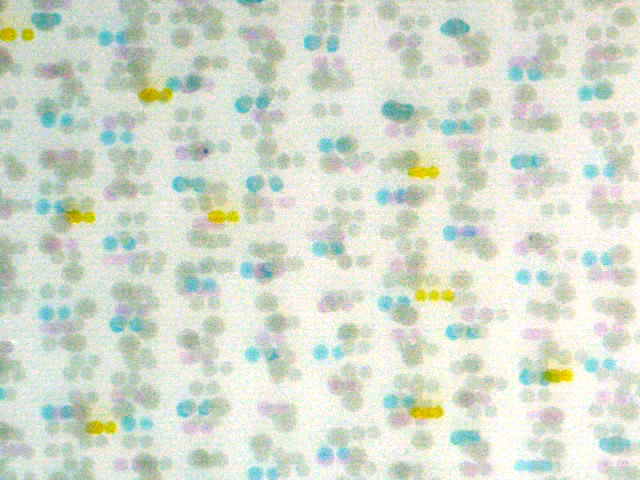 More of same on the dot spacing. You can see a few of the next-larger dots; they appear to have double the diameter of the smallest dots, and somewhat more density.
I moved on to the resampling tests. Here's what the printer at 1440/720/No FD did when I gave it a 350 ppi grating: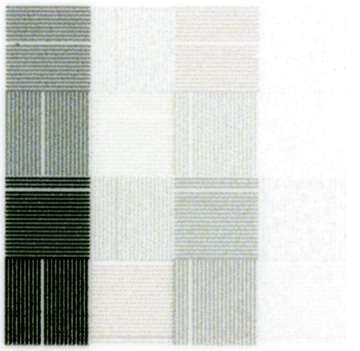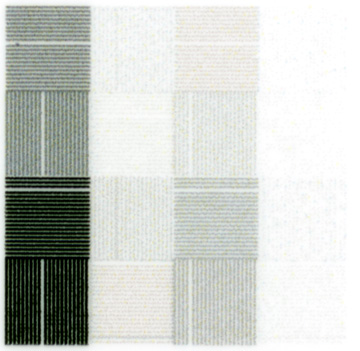 Here's what Photoshop does when resampling a 350 ppi image to 360 ppi using nearest neighbor: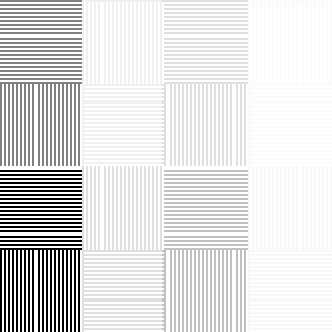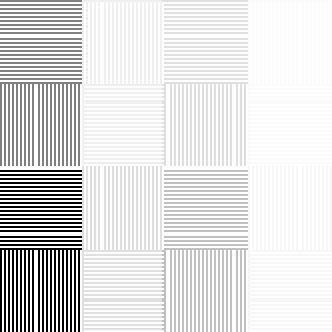 Conclusion: the resampling rate changes from 720 ppi to 360 ppi when you  uncheck the "finest detail" box.
For amusement, I sent the printer a 700 ppi image: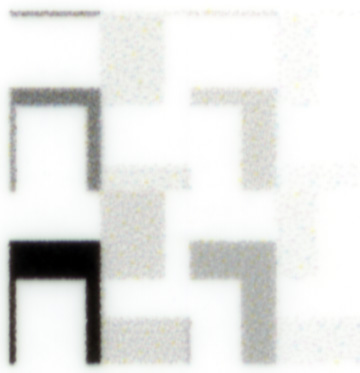 Weird, huh? I resampled a 700 ppi grating in Photoshop, and got this: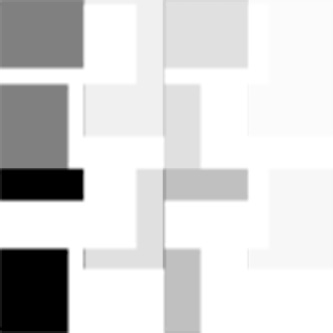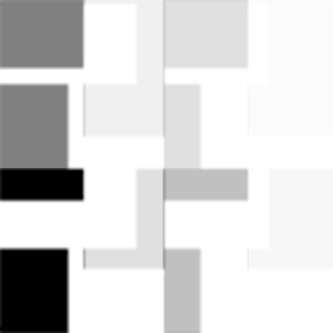 Not the same, but not too far off, either.