Two days ago, I posted data for the Sony a7R and a7II paired with the Sony 70-200mm f/4 OSS FE lens. I did tests on a tripod and handheld, and with and without image stabilization. Slicing and dicing the data another way, we can see when the a7R shutter shock degrades sharpness to a7II levels, if MTF50 is your sharpness metric.
First, let's look with both cameras on the heavy tripod, and no stabilization.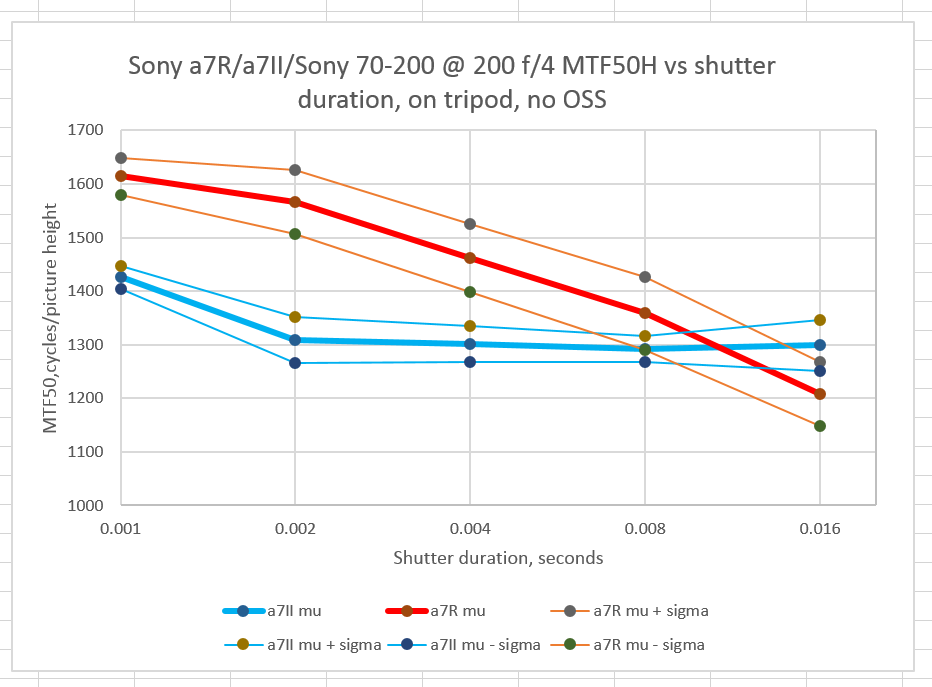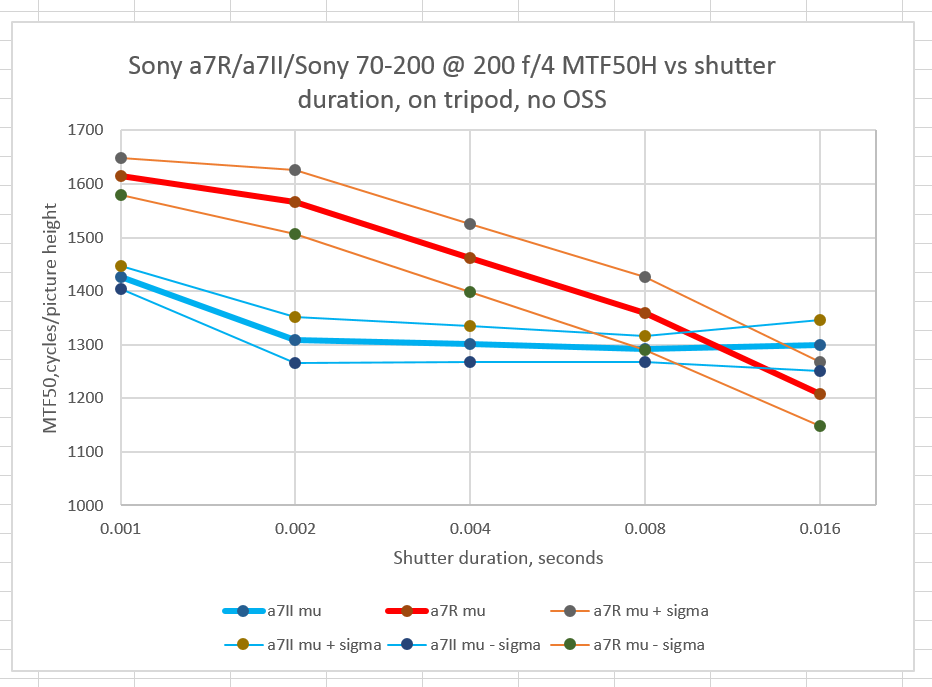 The bold lines are the average (aka mean, aka mu) values. The lighter lines are the average value plus and minus the standard deviations (aka sigma). If the statistics are Gaussian, about two thirds of the expected results will lie between the two pair of lighter lines.
The a7R starts out better at high shutter speeds, but as the shutter speed drops, so does sharpness. By 1/60 second exposure, the a7R is actually worse than the lower-resolution a7II. The a7II does not have nearly as much shutter-induced blur since it has electronic first-curtain shutter (EFCS), which I invoked for these tests.
Handheld, with stabilization off: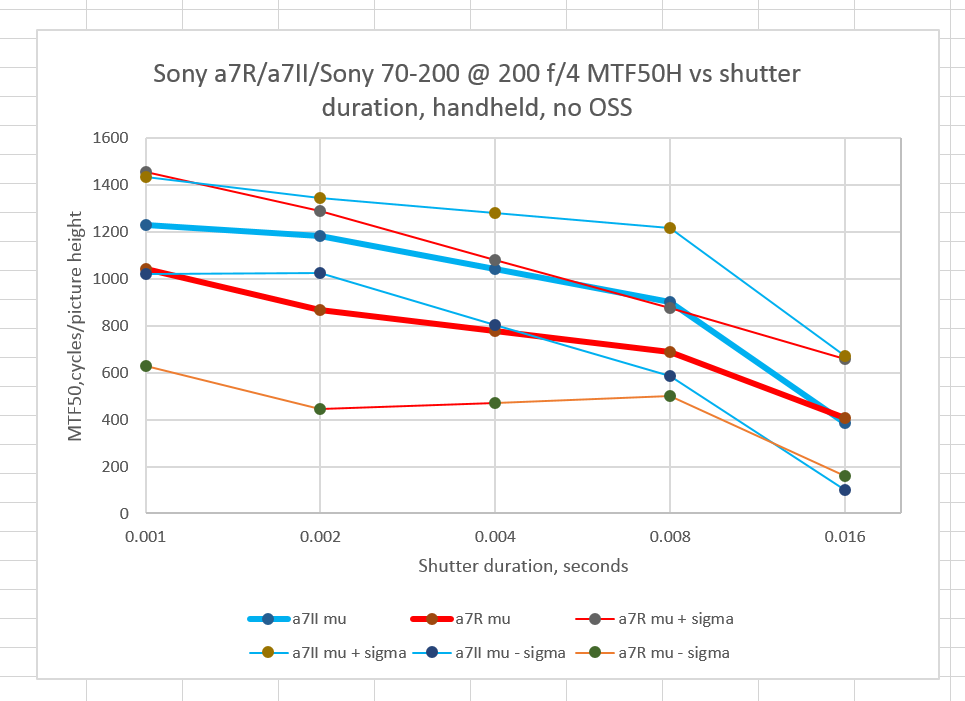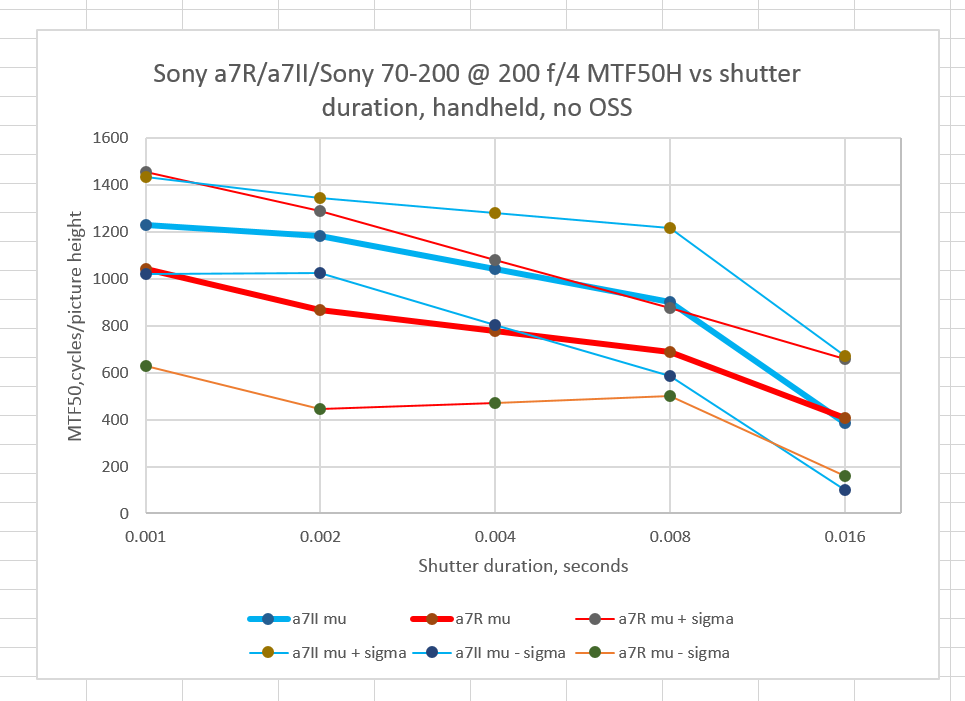 Thanks to the a7R's shutter shock, the a7II is actually sharper at all the shutter speeds save 1/60.
Turning OSS on: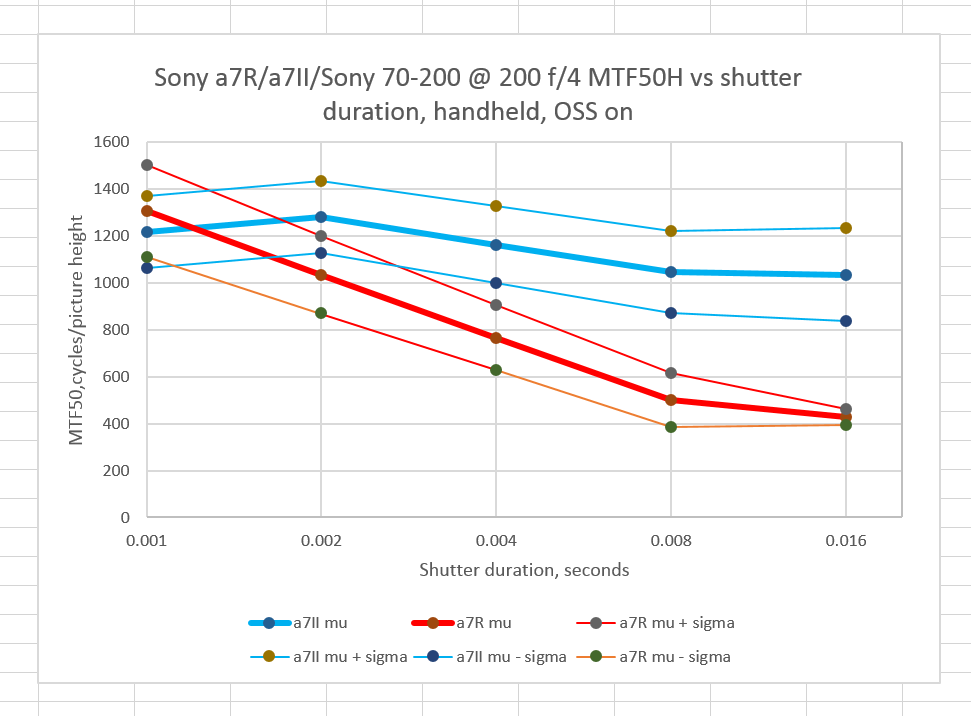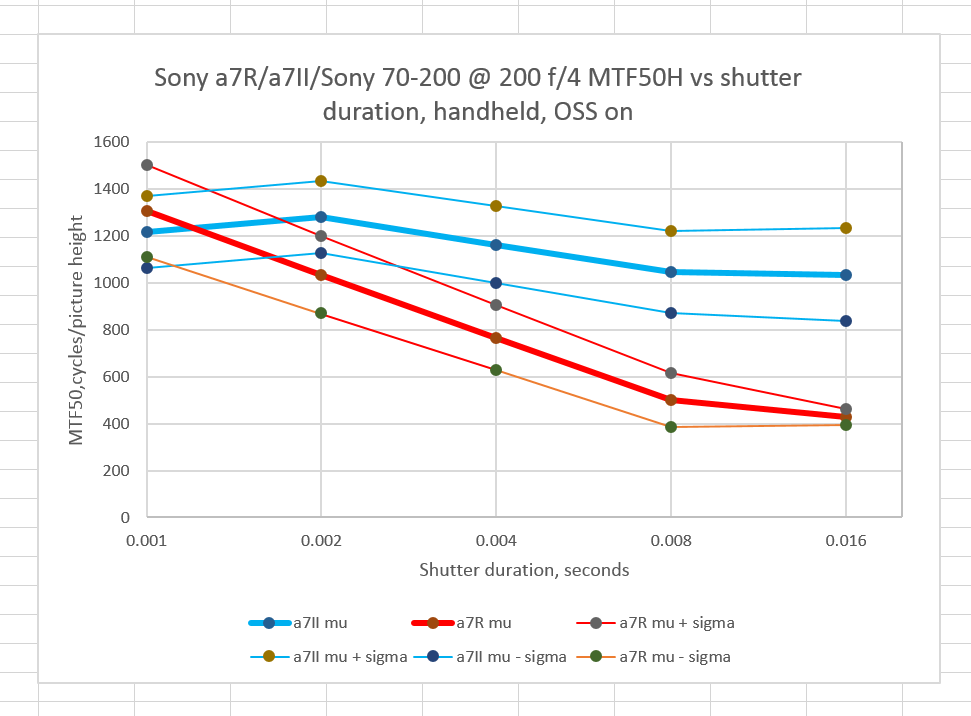 Now you're better off with the a7II, except at 1/1000 second, where it's tied, and 1/500 where it's close. The parasitic interaction of the a7R shutter shock and the OSS means that you shouldn't use OSS on the a7R except at the shutter speeds where you really don't need it.
Using a zoom — and using it at the most unfavorable part of its range to boot — creates a situation where the extra resolution of the a7R can't give it the advantage that it would have at high shutter speeds with a sharper lens.