As I've mentioned before, I've been learning the ropes of small-scale studio photography in preparation for a project I want to start this summer. I started in January with a traditional neophyte's subject: an egg. After a month of that, I branched out. In this post, I'll show you the highlights of the last six weeks of my progress.
Since the new project is going to be about food, I moved for eggs to — unfortunately, store-bought — asparagus. The next few images are focus-stacked shots with the Fuji GFX 50S, using the modeling lights from Godox 600 TTL Pro strobes as the lighting.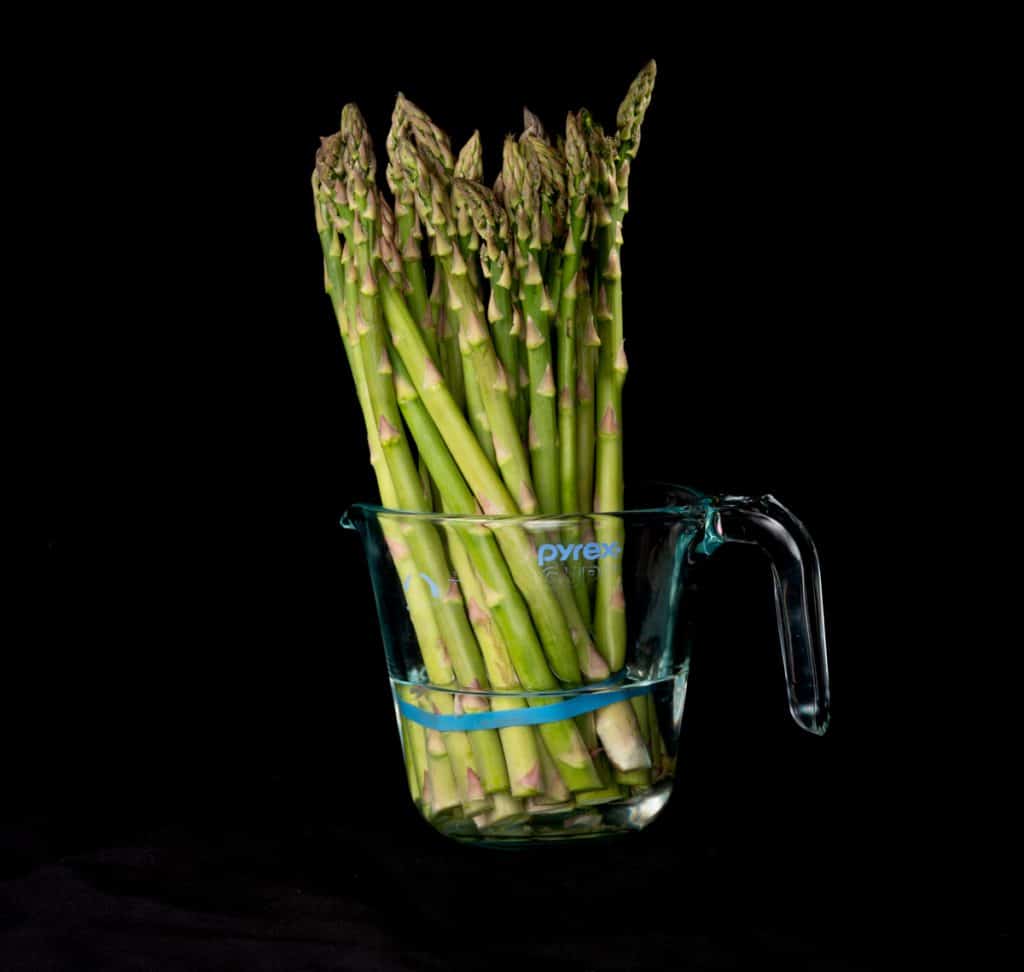 That's kind of boring. What if I employ a vase?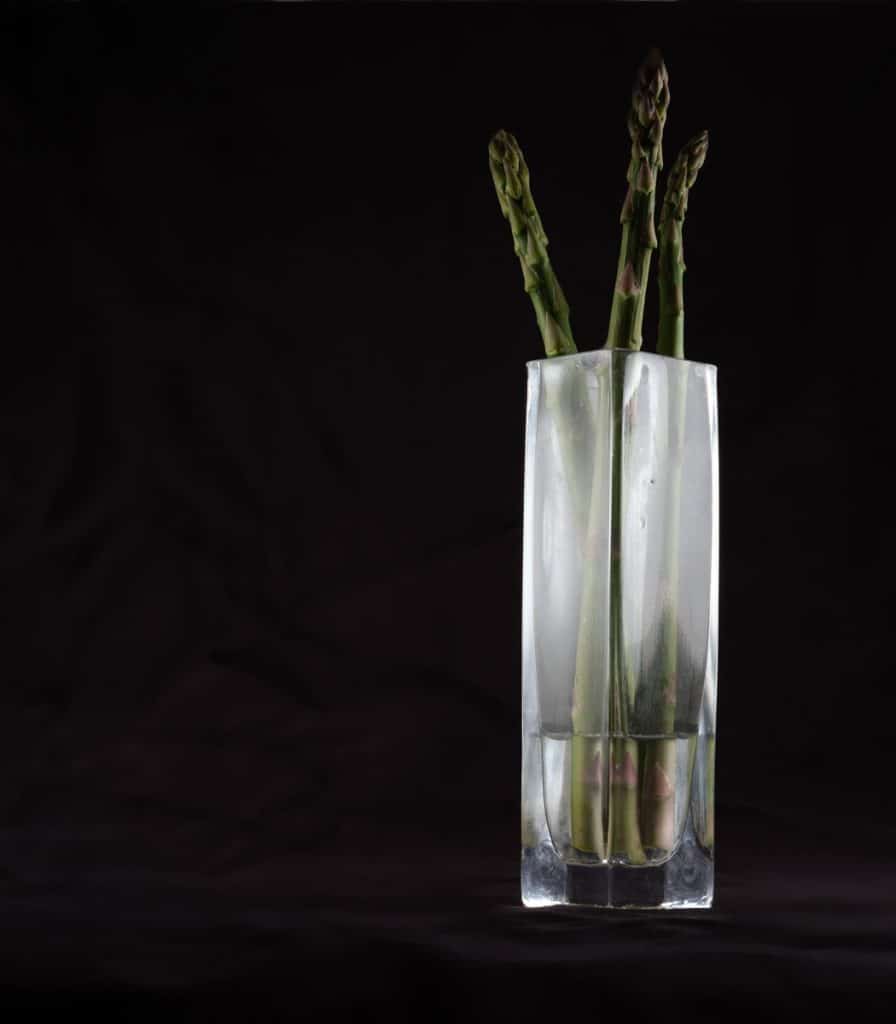 How high can I push those highlights?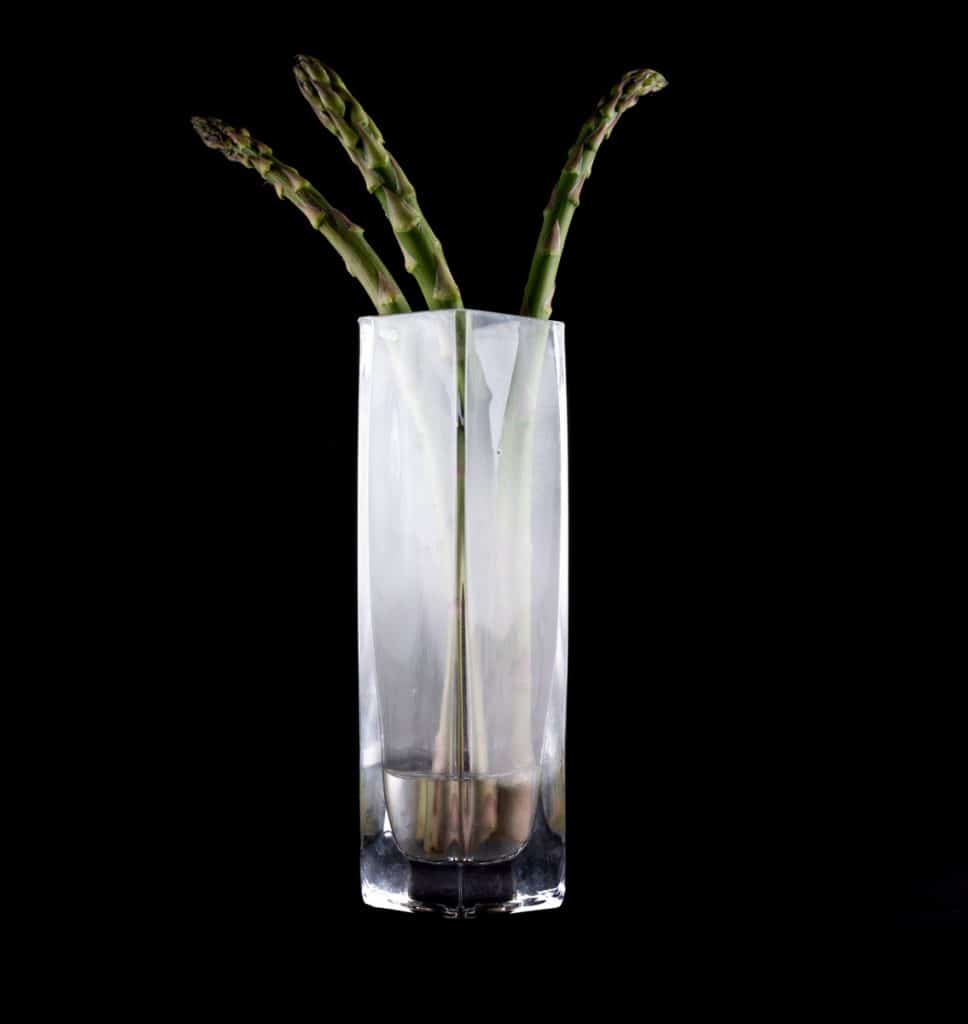 How about another vase? And, while I'm at it, I'm going to ditch the purchased plants, and go with what's right outside my house. Ruth Bernhard said that you should concentrate on subjects that are within 50 feet of where you sleep. I've expanded that to a few hundred yards, but the thought is the same, and the rest of the images in this post are of things that I — or my wife, who is now helping to find and arrange subjects — happen upon in our daily life at home.
One of those things is a kumquat bush: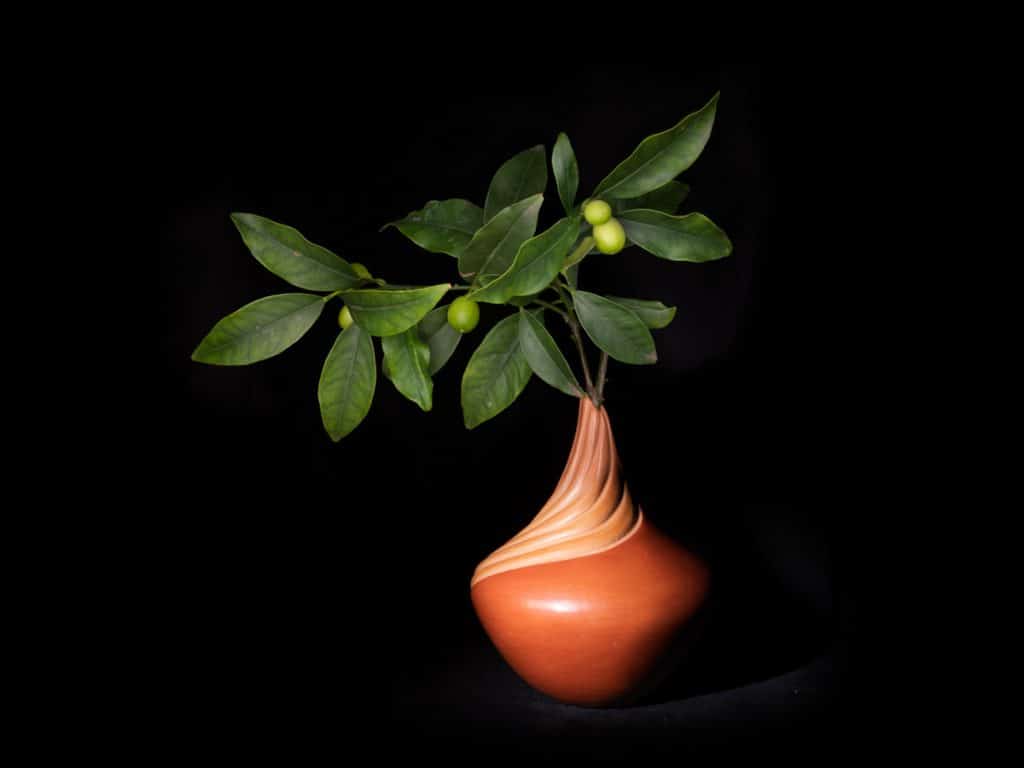 There are also a lot of flowers around: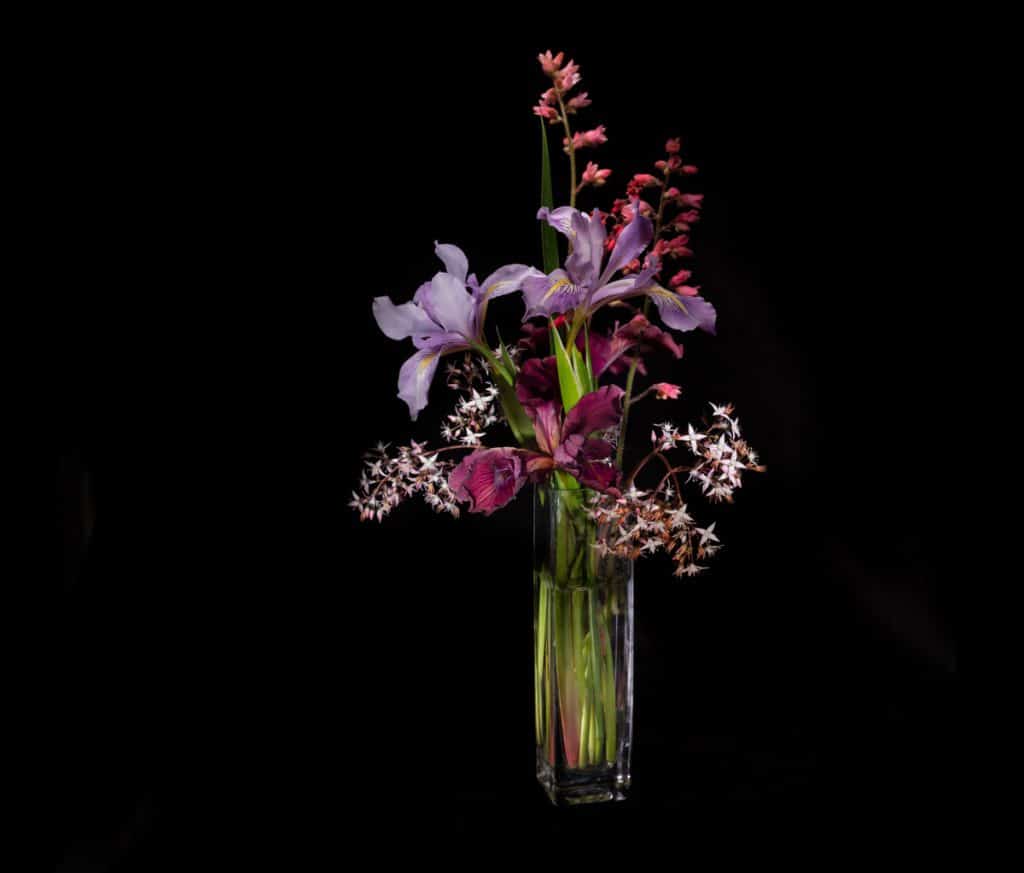 I have started doing light painting. This was painted with a Westcott ICE wand: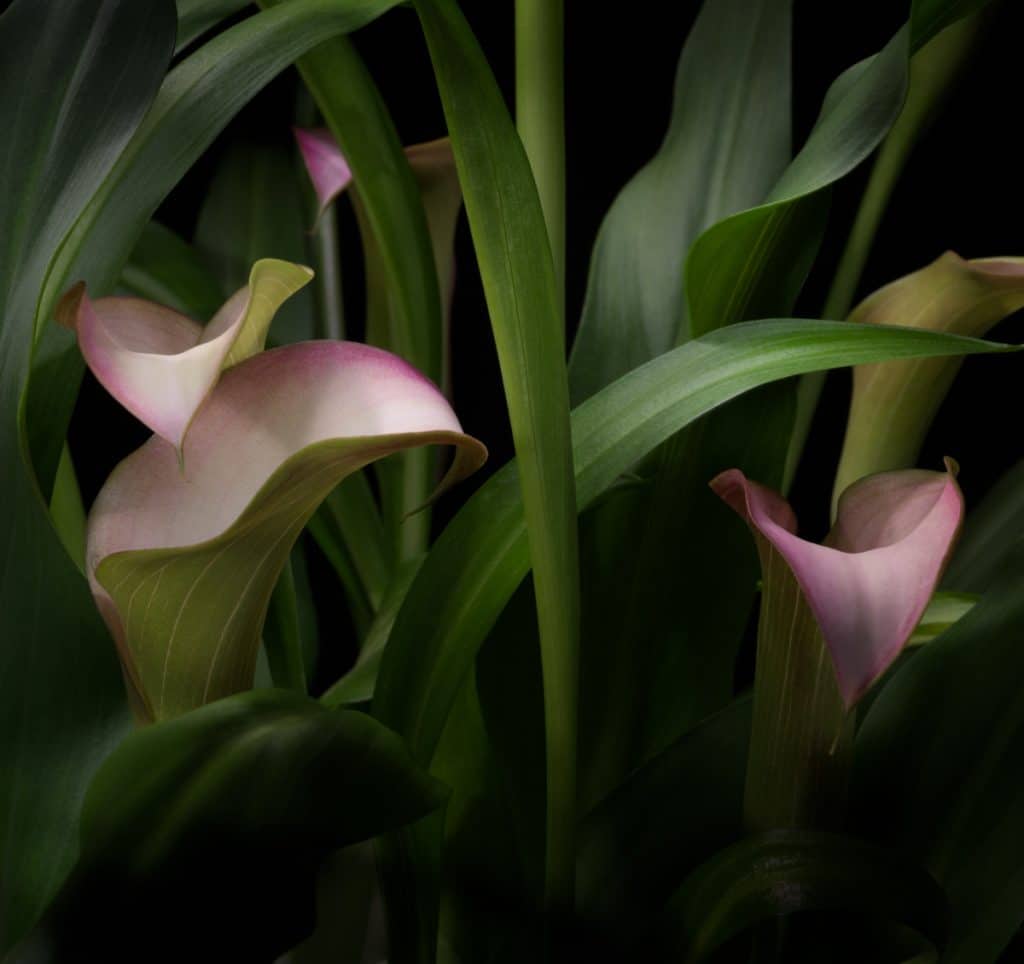 The next step was to start stacking using the Godox strobes themselves. I was worried that the lighting wouldn't be sufficiently consistent, but I used the GFX focus bracketing feature and set the interval to 6 seconds so that the strobes would have plently of time to recharge.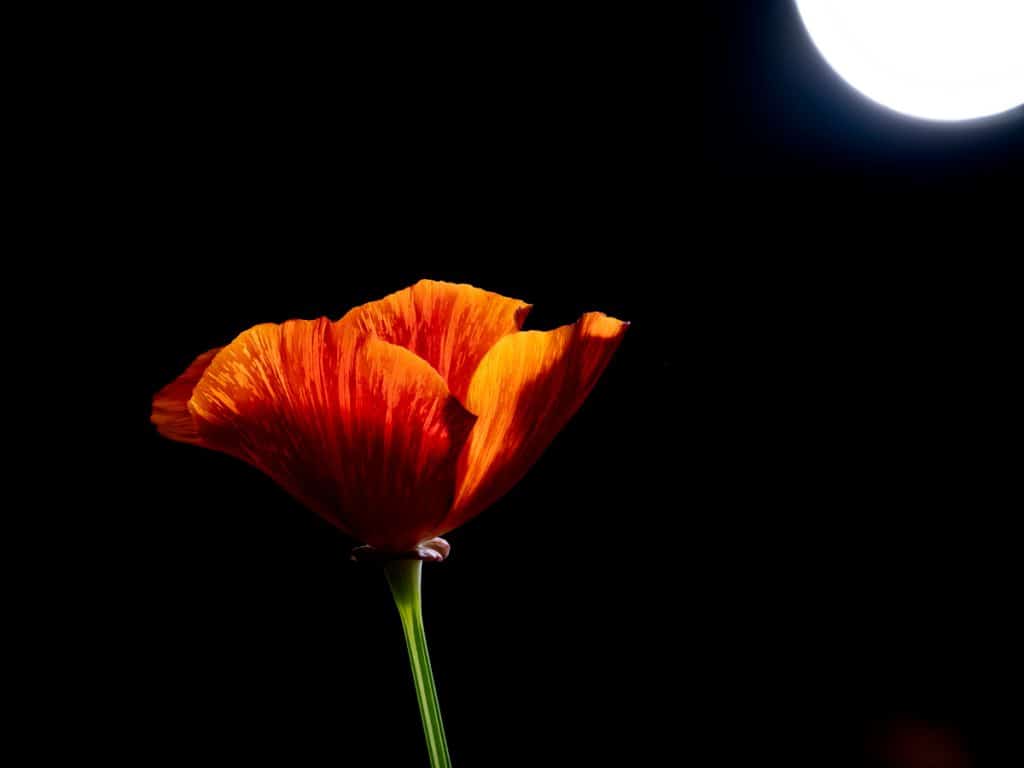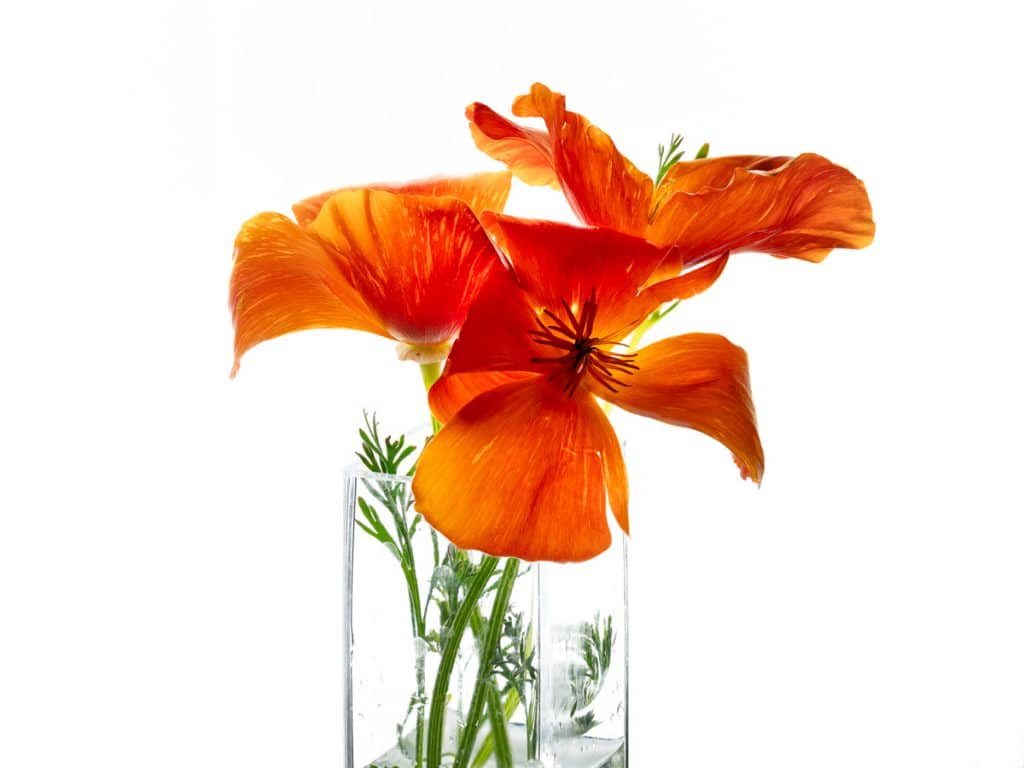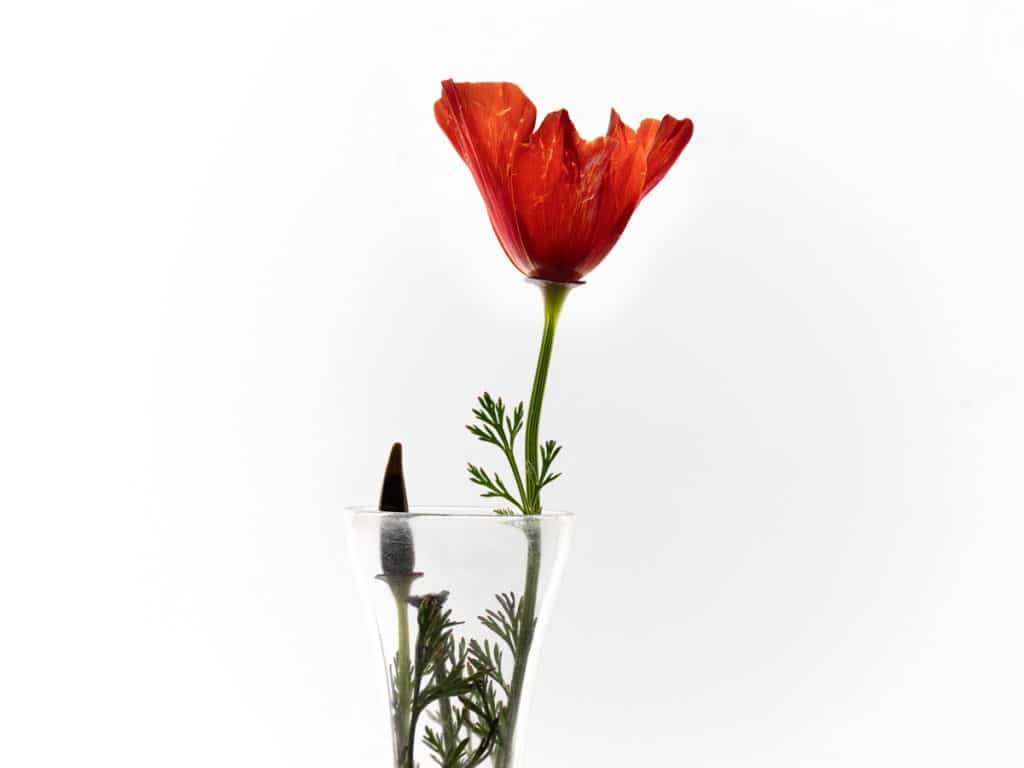 I've been using white and black backgrounds, varying the lighting accordingly.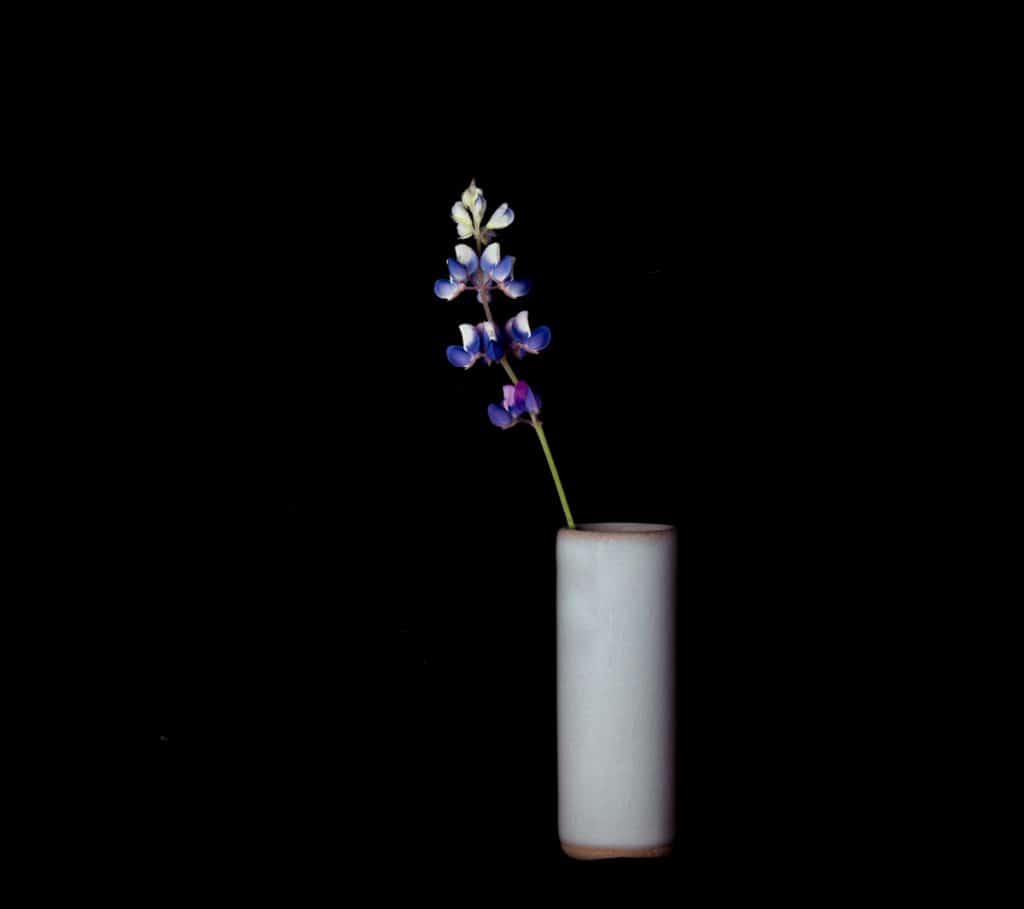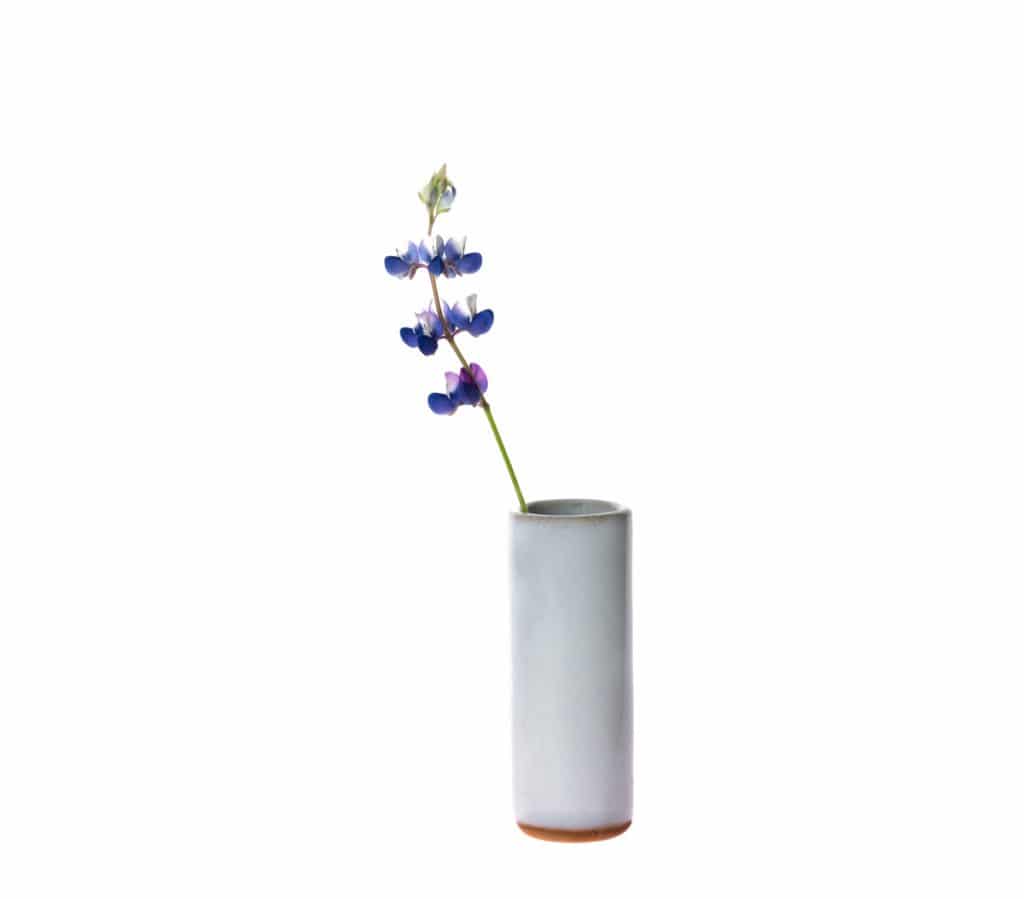 Here are some wildflowers that were captured using the Sony a7III and the CV 65/2 lens.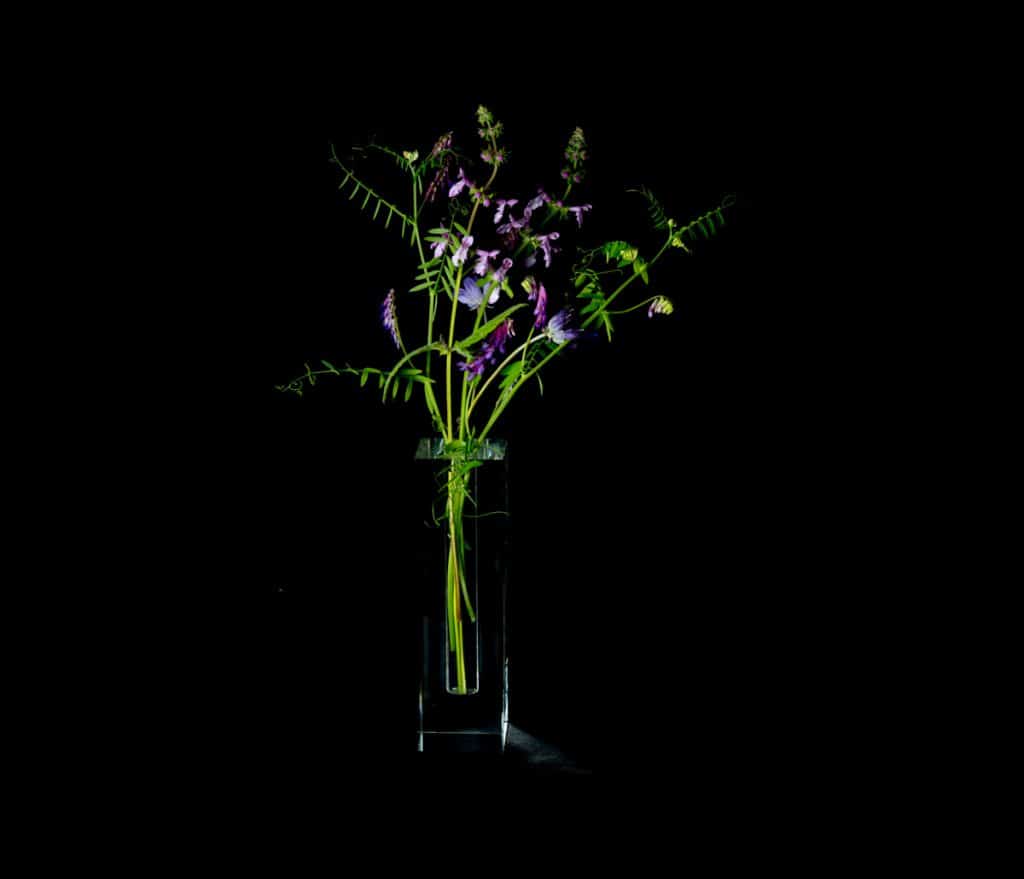 And here are some with the GFX and focus stacking: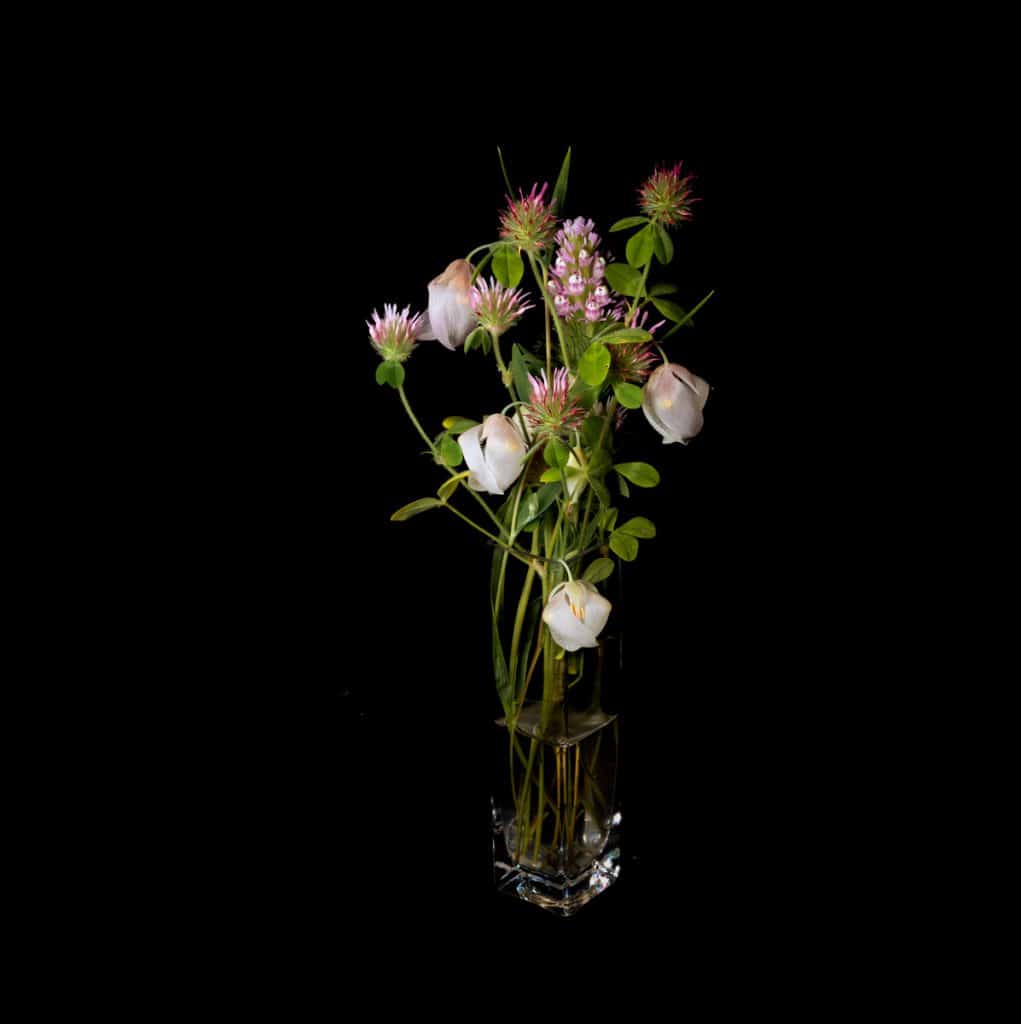 It turns out grasses work as well as flowers: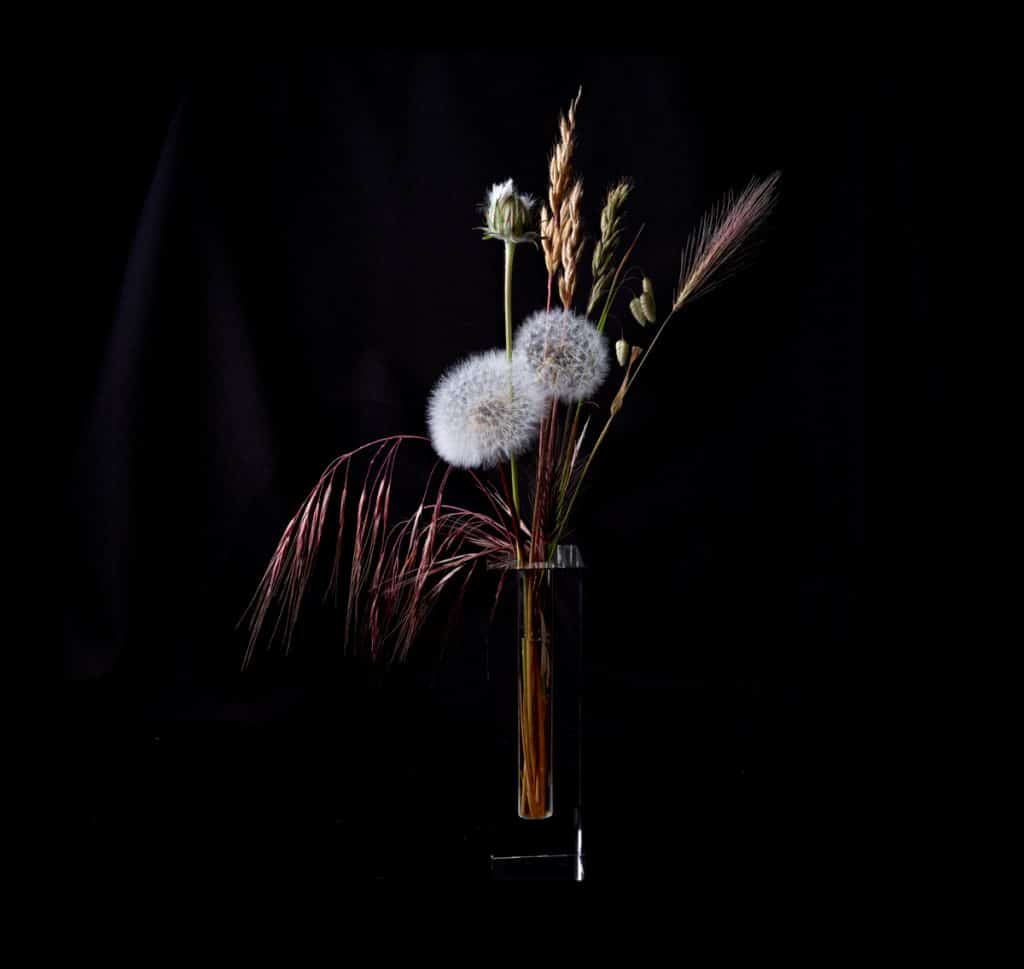 You'd think the subject wouldn't matter since I'm just trying to learn lighting techniques, but I found after a few weeks with the eggs that I just wasn't excited about doing the experiments. Trying to make something beautiful out of whatever I'm working with keeps me interested and thus more likely to put in the hours.