Yesterday I posted this picture: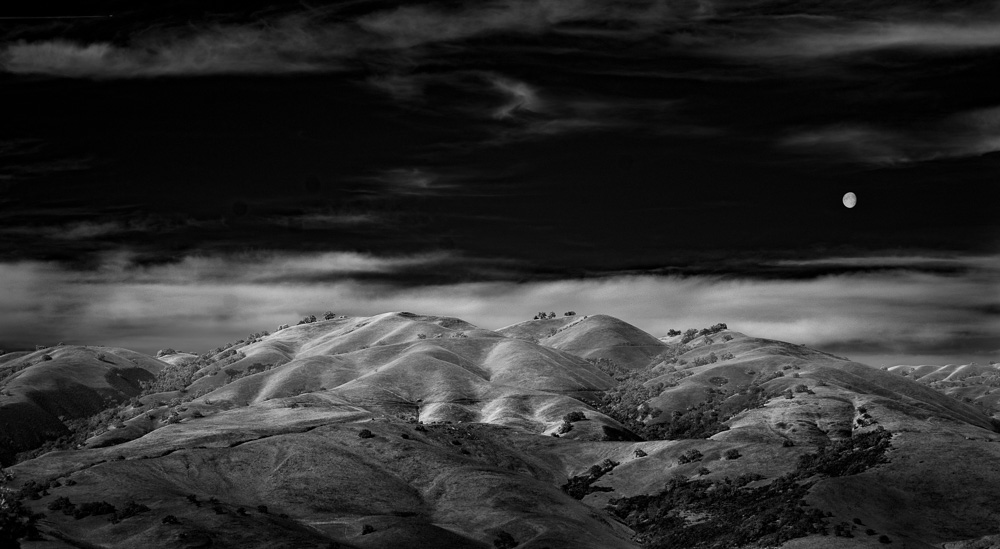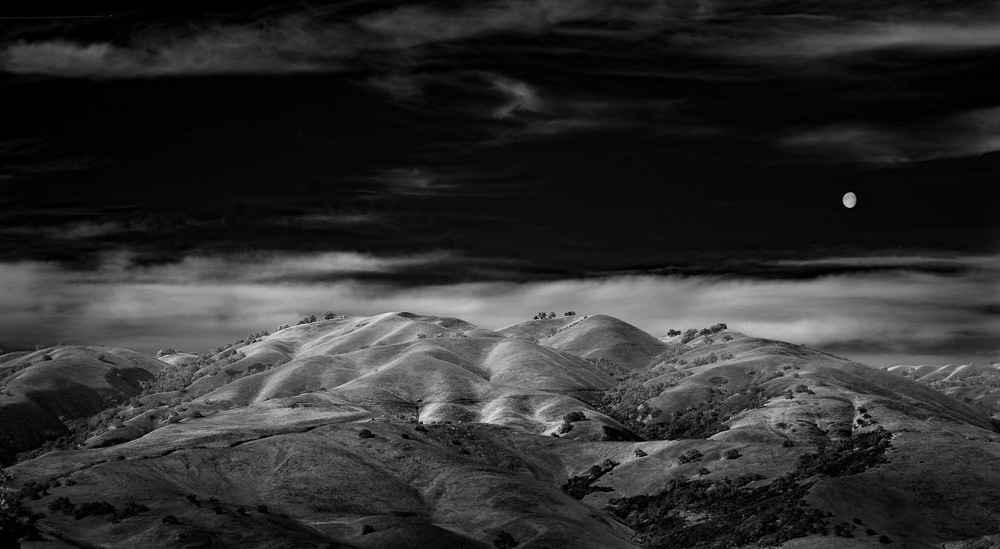 Today I'll tell you a bit about how it was made, and see if that changes your assessment of it.
I started out with this image: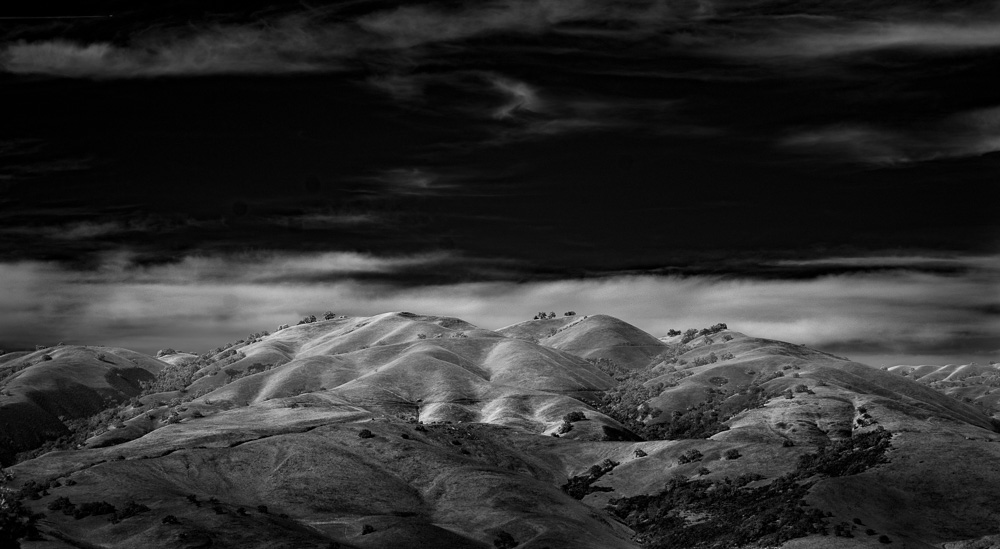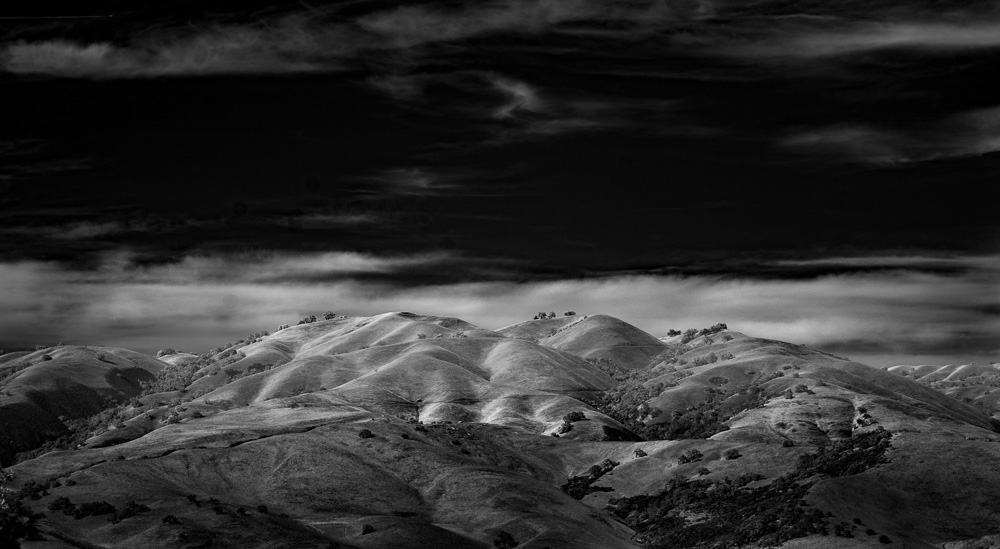 It is a seven-image composite. Here's what the layers look like in Ps: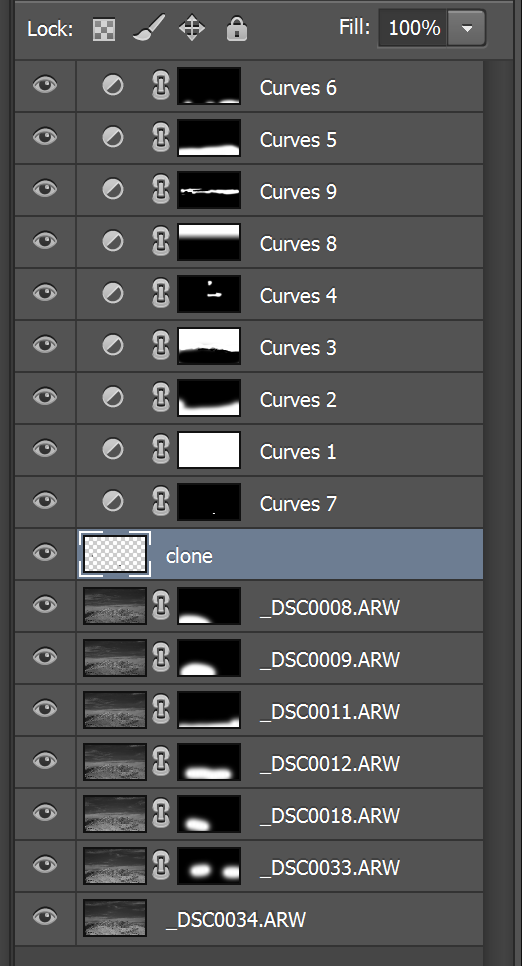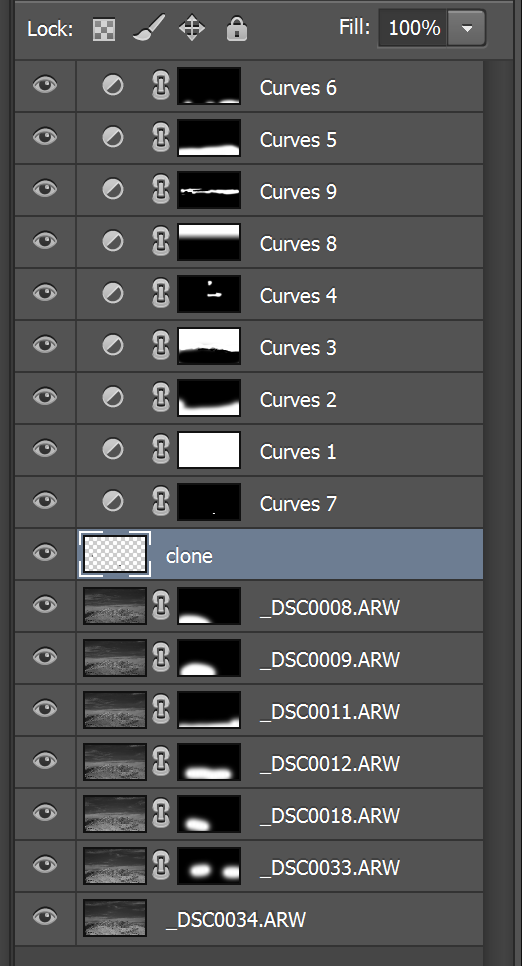 Except for the number of composited images, this is not that unusual for this series. I composite two or three images exposed several minutes apart about as often as I use a single exposure.
I looked at the image and I was tempted to drop a moon in there. This kind of manipulation is not something I normally do. In fact, this is the only time I remember doing something like this except as a joke. To me, it wholly different to make several exposures and combine them than it is to introduce an element that wasn't present at all in the original scene. I resisted it, and the moon still looks foreign to me in the top picture because I know I put it there and I can't forget that when I look at the picture.
This is not reportage, and I am disclosing what I'm doing, so there's no ethical problem with introducing a moon that was never there as far as I'm concerned.  All's fair in art-making, and it's the final image that matters, right?
Not really, I'm finding out as I examine my reactions to what I've done. I am distinctly uncomfortable with introducing gratuitous celestial objects into photographs. It's not something that I see myself repeating, and I have no plans to ever print the picture with the moon.
Maybe I'll get used to the idea in the future. More likely not.
My question to you all is, now that you know I stuck the moon in there, how does that change what you think of the image?