This is a continuation of a series of posts on the Sony a7III.   You should be able to find all the posts about that camera in the Category List on the right sidebar, below the Articles widget. There's a drop-down menu there that you can use to get to all the posts in this series; just look for "a7III".
A few weeks ago, Erik Kaffehr suggested a way to measure the shutter latency of a camera: trigger it with a remote release, and measure the time to shutter opening (end of first curtain travel) by looking at the X-sync output. The a7III doesn't have a PC connector, so I rigged up this setup to observe the shutter opening.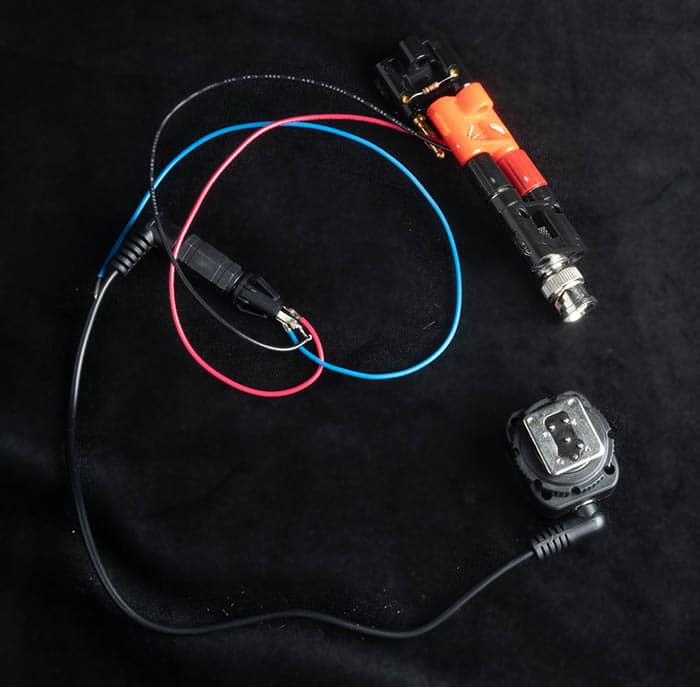 The hotshoe goes on top of the camera, and I've plugged a cable into the PC connector that teminates in a male 2.5mm plug. I bought a 2.5 mm panel mount socket and wired the black lead to the ground terminal and the red lead to the tip. The camera provides a dry contact closure, so I hooked the free end of the 10K ohm resistor in the black GR plug to an hp power supply that I set for 2 volts. This gives me a 2-volt signal when the synch contact in the camera is open and essentially zero when it's closed. The BNC connector plugs into the vertical input of an oscilloscope.
Now I need a way to trigger the camera, and use that trigger to trigger the 'scope, too.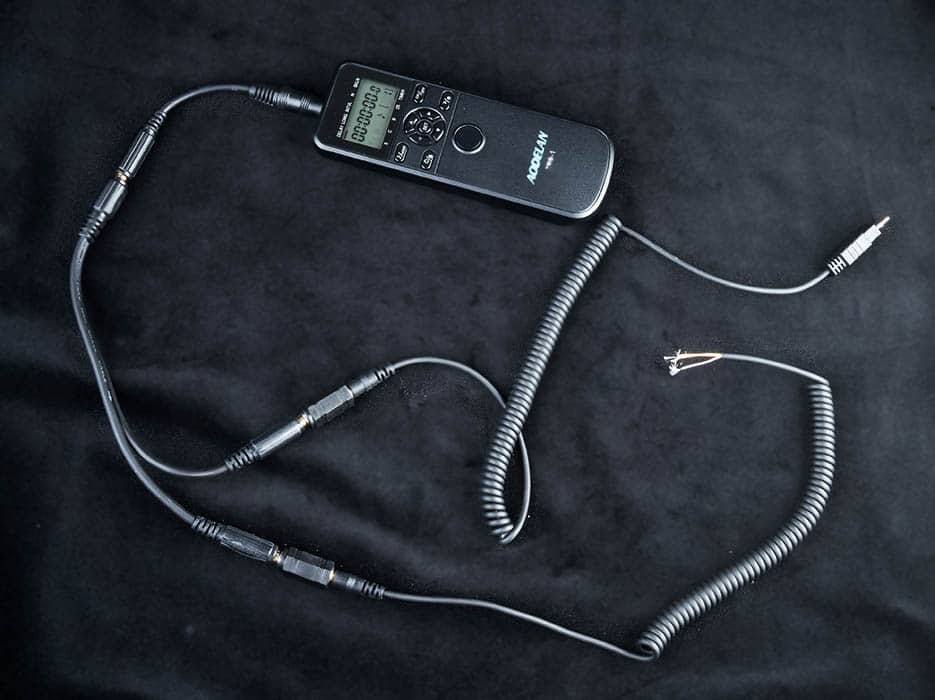 I used the Sony remote release at the top of the image, with a Y-splitter to a USB connector at the top that goes into the camera, and some open wires at the bottom that I use for 'scope triggering. I don't need a power supply since the camera supplies the voltage.
It works great. Here are the results with the all-mechanical shutter (Skip to here to see the results with EFCS, which are quite bit faster):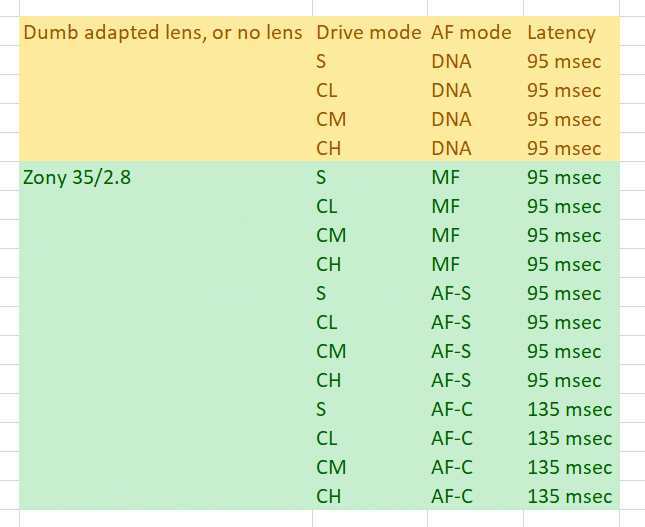 You can probably subtract 3 milliseconds to get the time to the beginning of the shutter opening. The AF times are measured from the contact closure after AF acquisition is complete.
It is interesting to me that using continuous AF adds latency. The difference is probably insignificant in most situations, though.
For a comparison, the Nikon D5 in single-shot, swinging mirror MF mode, has a latency of 45 msec. Considering that the mirror needs to get out of the way, that's impressive!