This is a continuation of a series of posts on the Sony a7RIII. You should be able to find all the posts about that camera in the Category List on the right sidebar, below the Articles widget. There's a drop-down menu there that you can use to get to all the posts in this series; just look for "a7RIII".
We saw in this post that the a7RIII, on average, corrected for focus shift in AF-C mode with the Batis 85 mm f/1.8, but has a really big sample spread. This post talks about running the same test with the Sony 90 mm f/2.8 macro.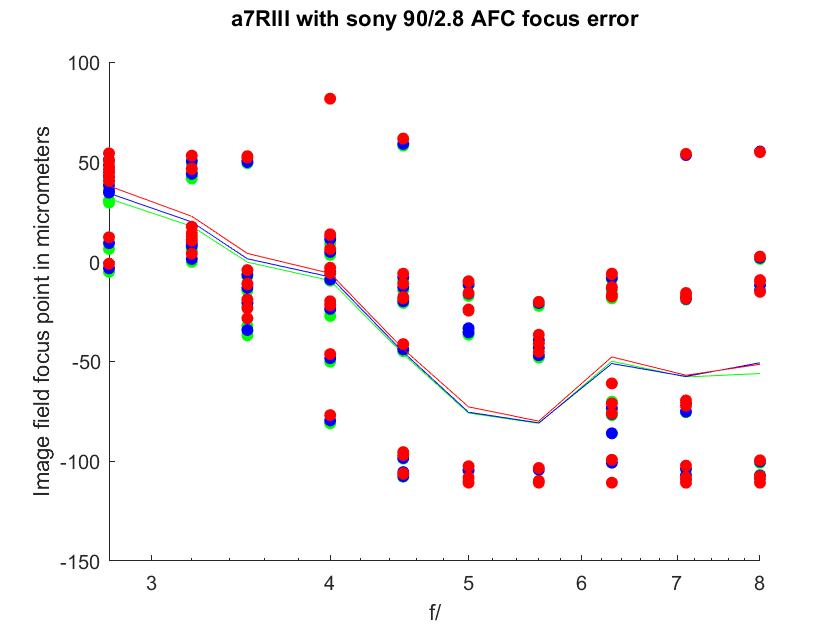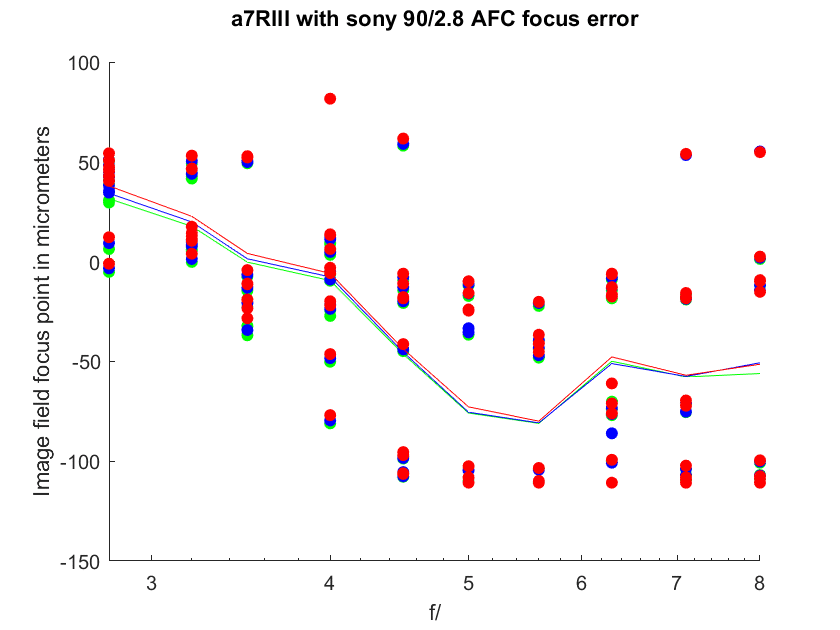 The dots are the samples, for each Adobe RGB color plane, with 10 shots per f-stop. The lines are the averages for all ten shots. Negative numbers indicate front focusing.
There is some systematic error correlated with aperture. Let's look at the circles of confusion (CoCs) implied by the above misfocusing.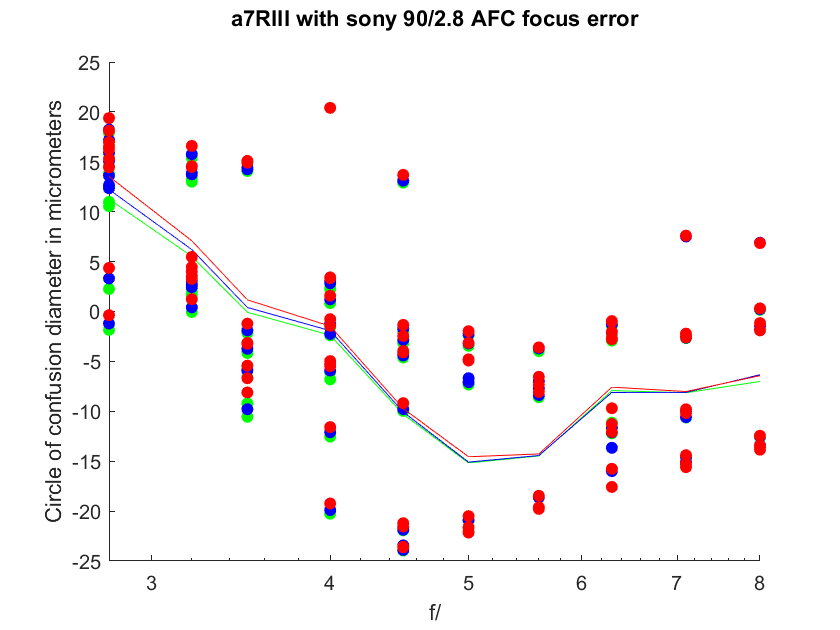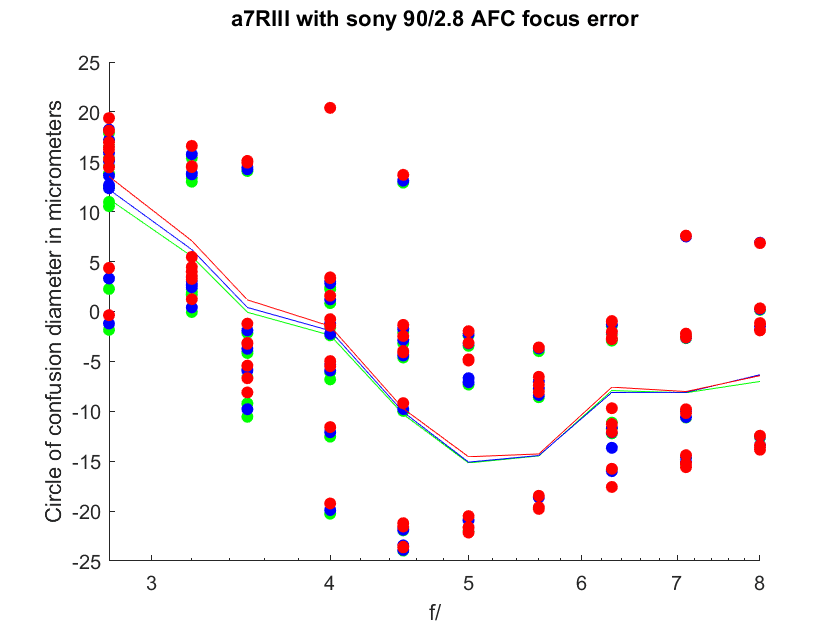 Worst case average error is about three pixels. It is interesting that there is some error even at f/2.8. The scatter is not as bad as with the Batis 85, but it's nothing to write home about.