This is the sixth in a series of posts on the Sony a7RIII (and a7RII, for comparison) spatial processing that is invoked when you use a shutter speed of longer than 3.2 seconds. The series starts here.
A reader made this comment to an earlier post.
My analysis of raw files and the "pixel pairing" artifact suggests an important difference between the v3.3 and v4.0 algorithms. Green pixels are far more likely to survive the v4.0 algorithm. So the green parts of a small star survive and the star remains visible.
I had only been looking at red channel histograms, so now I'm turning my attention to the green channels.
You'll note that I've fixed the scaling of the horizontal axes in these plots to the same limits.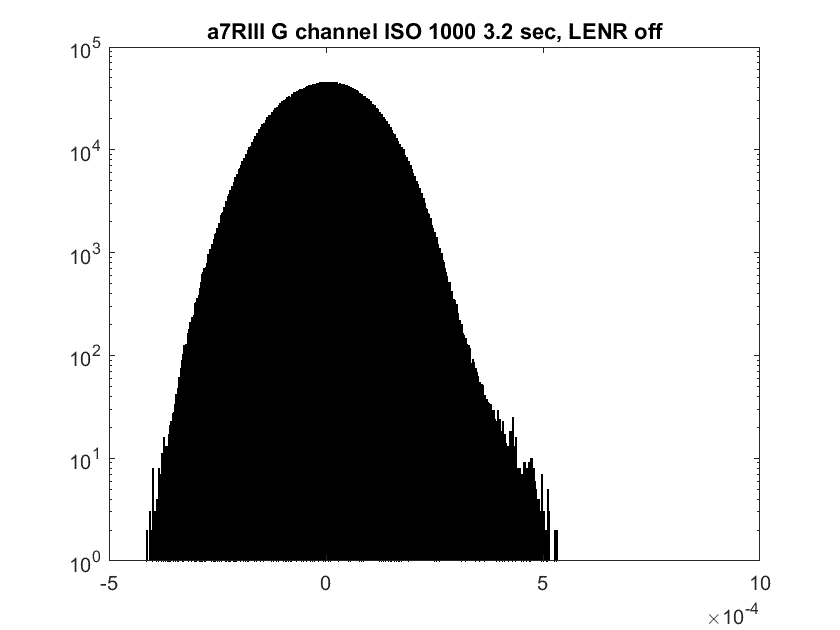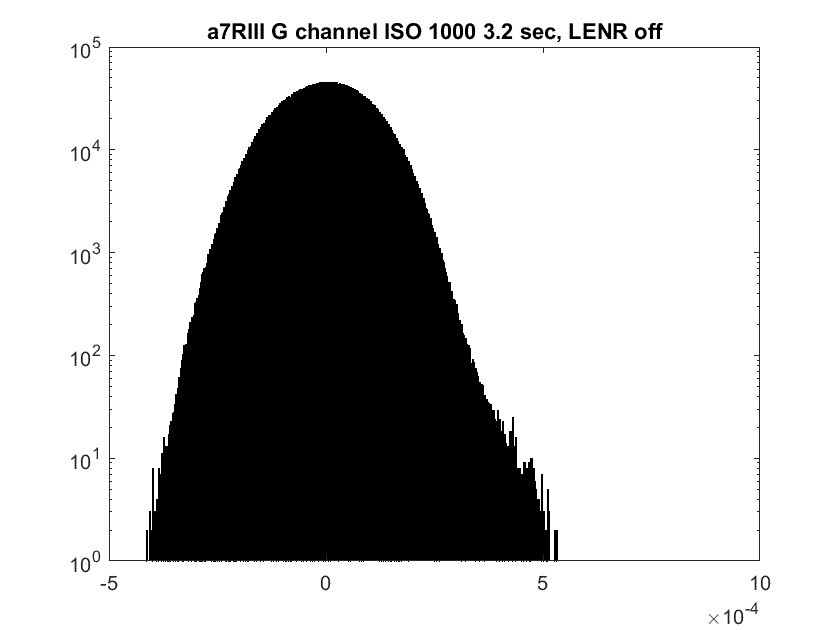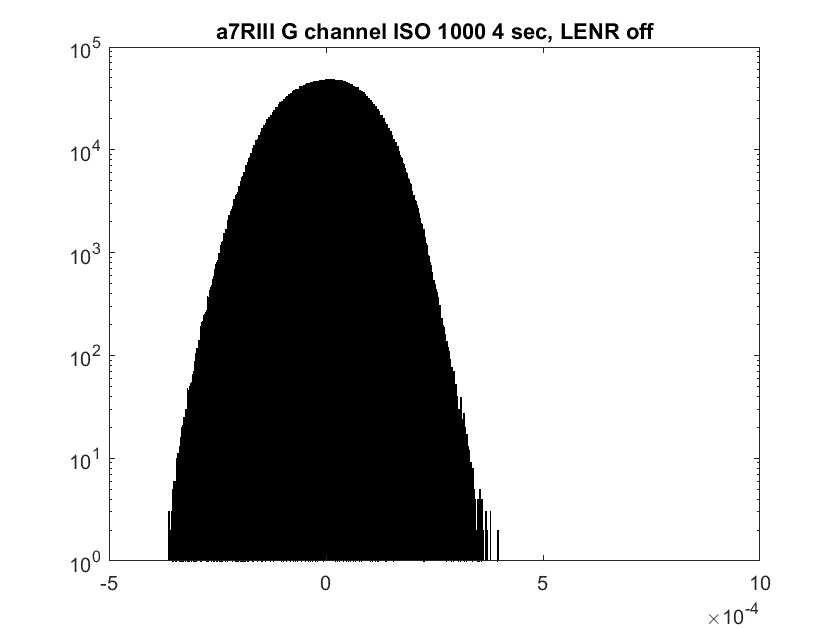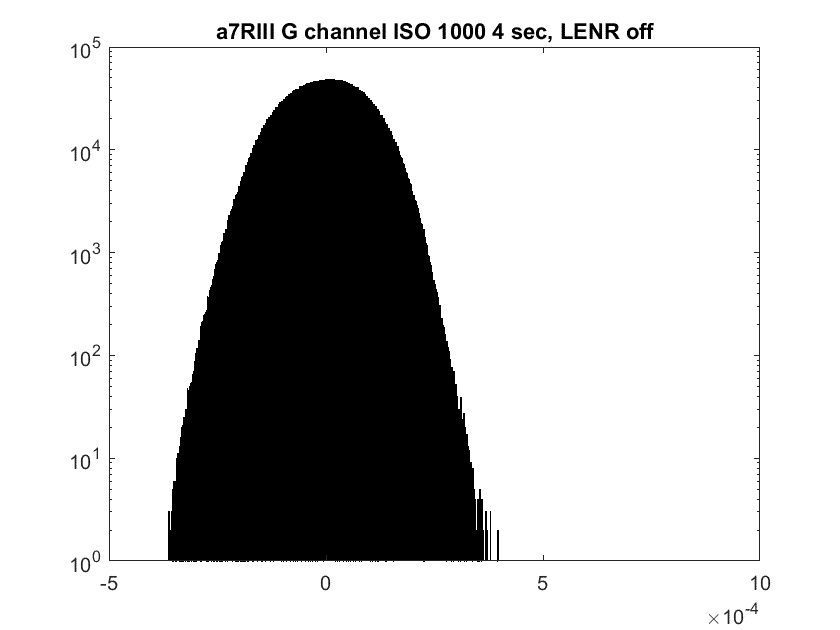 The reduction in the upper tail of the distribution is apparent, so the a7RIII version is pretty aggressive.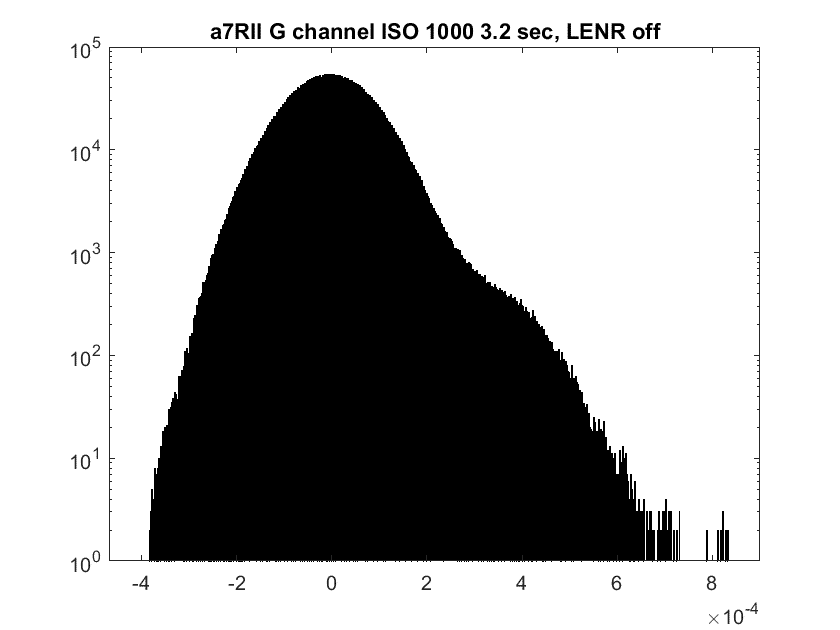 The a7RII has a bigger spread before the hot-pixel algorithm kicks in.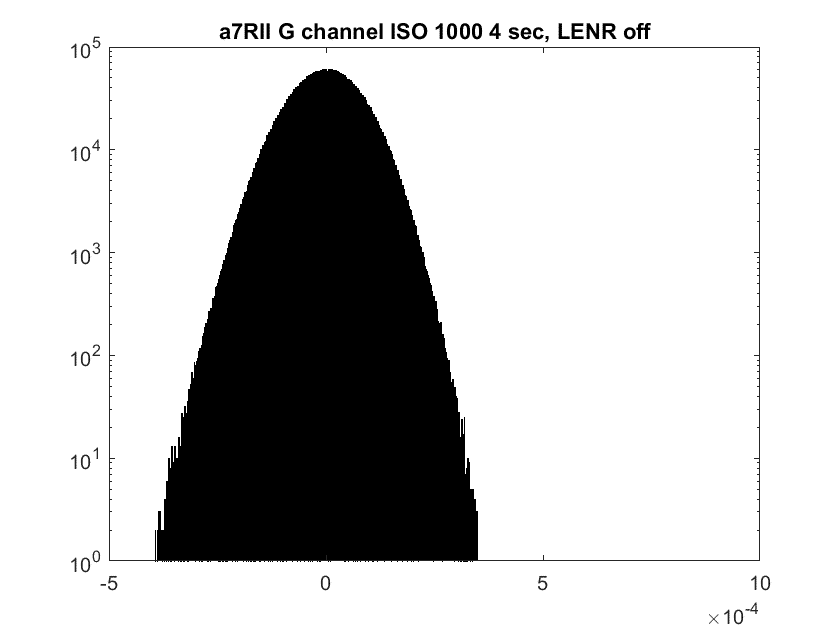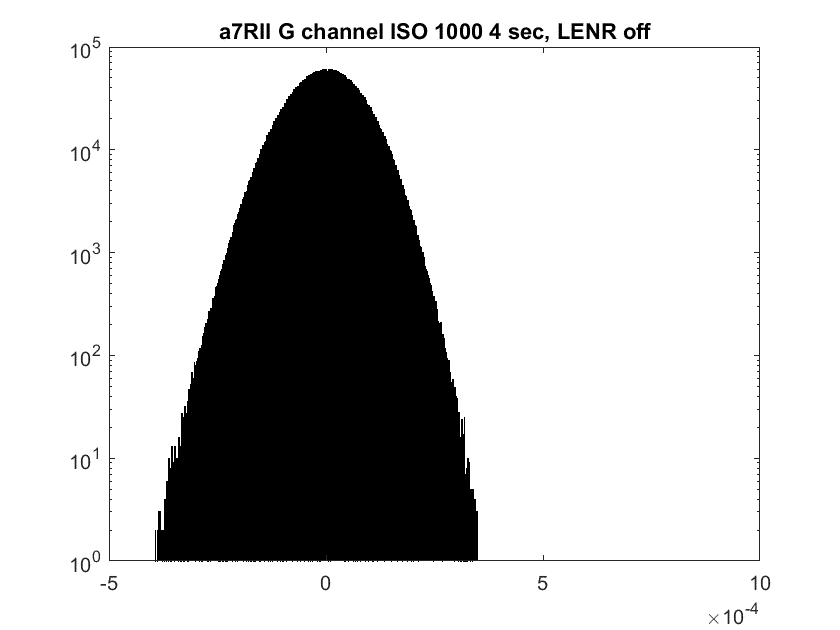 But the outliers appear to be reduced by more. So maybe there is some difference.
Here are the G2 channes, just for completeness.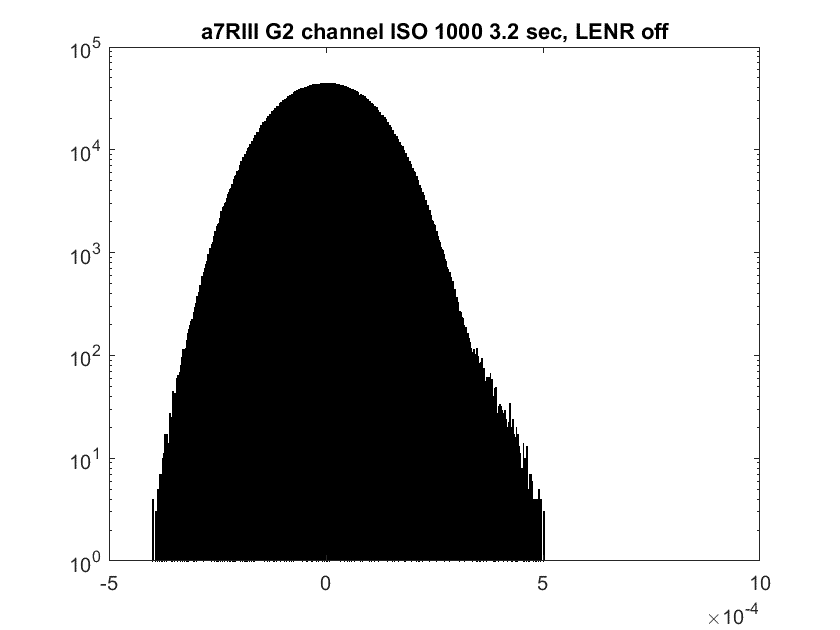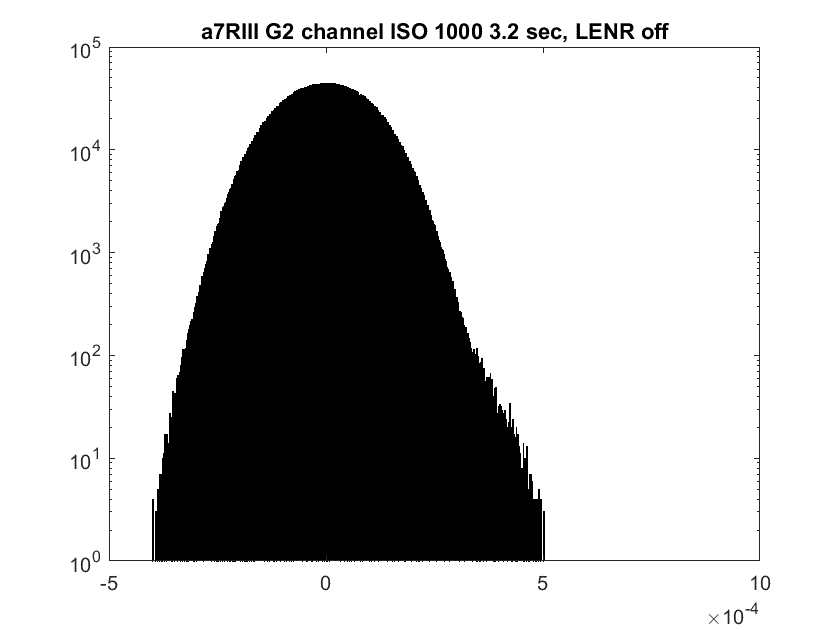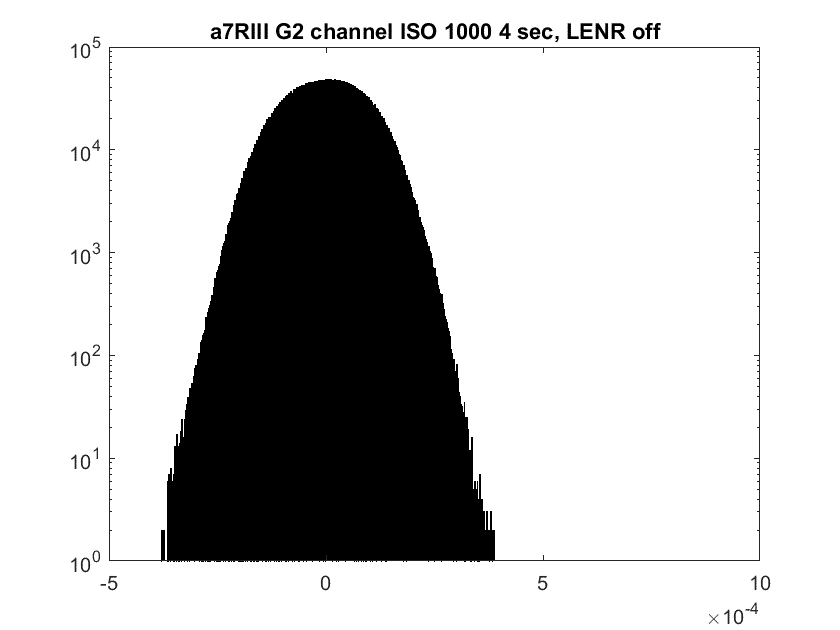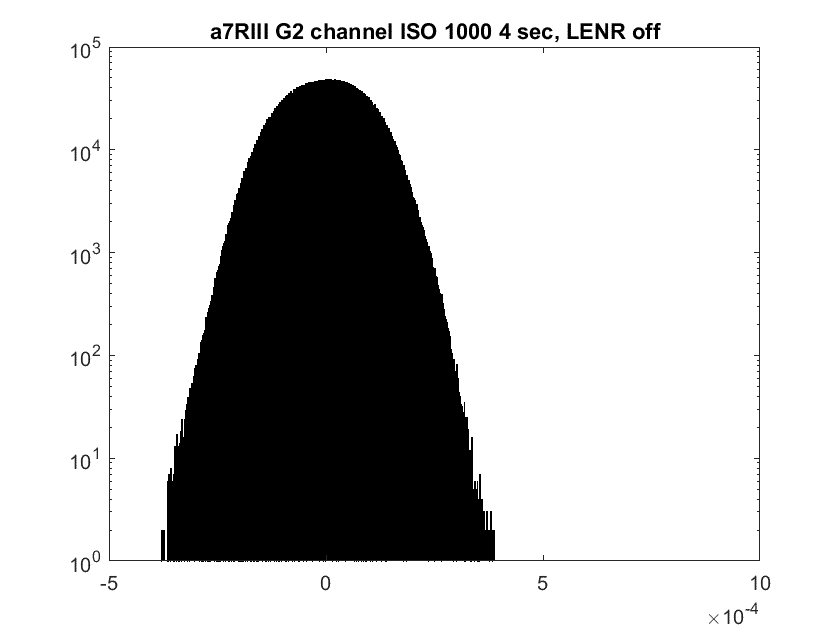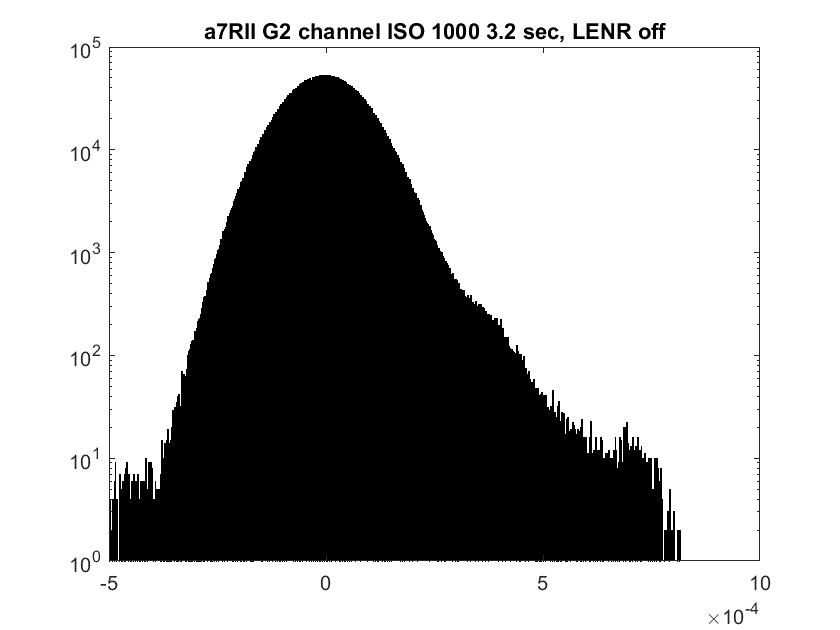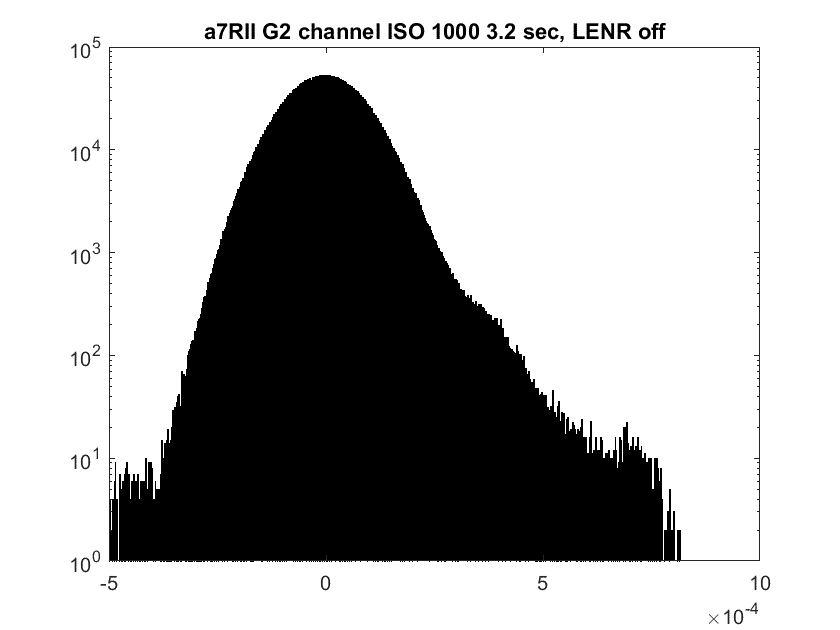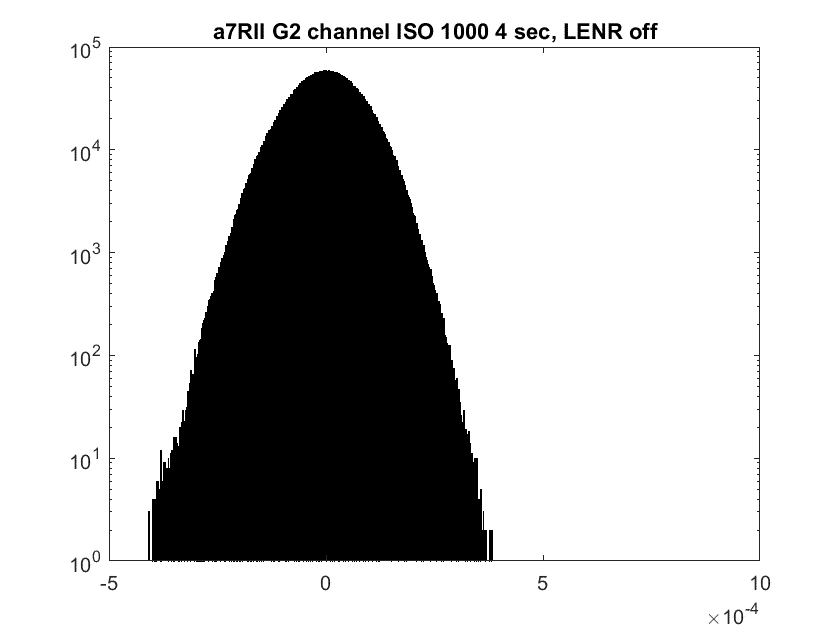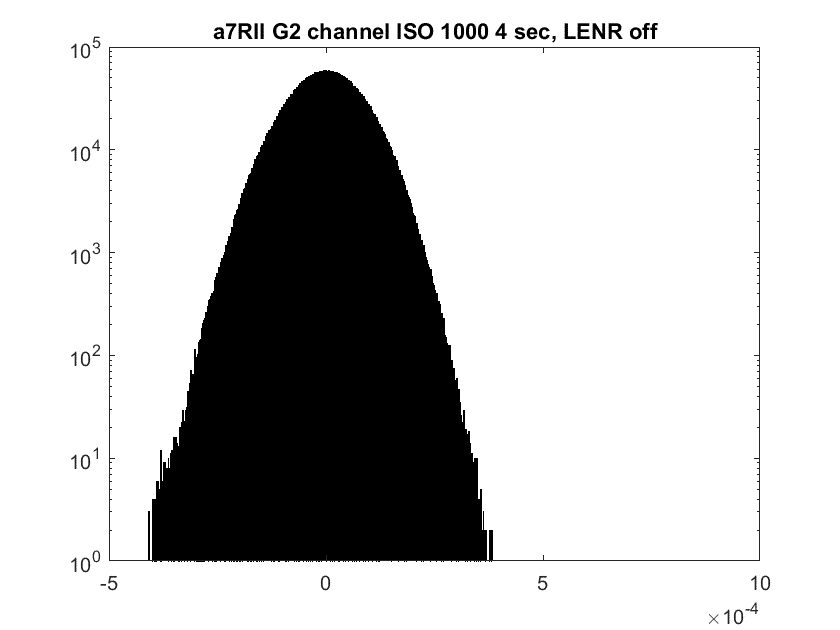 If we look at the green channel frequency plots, they look like what we saw with the red channel.