I've been using Sony cameras for well over ten years. When they came out with the NEX series of APS-C MILCs, I was all over them. I fully committed when they introduced the alpha series of FF MILCs.
The Sony FF cameras, I have owned:
a7R
a7
a7RII
a7II
a7RIII
a7RIV
a9
a9II
RX1R
I've enjoyed using these cameras. I've done a lot of work that is important to me with them. But lately, I've noticed that I'm not using them anymore. I'm using the Nikon Z and Fuji GFX cameras much more. In fact, since the Z9 arrived, I've not used the Sony gear once.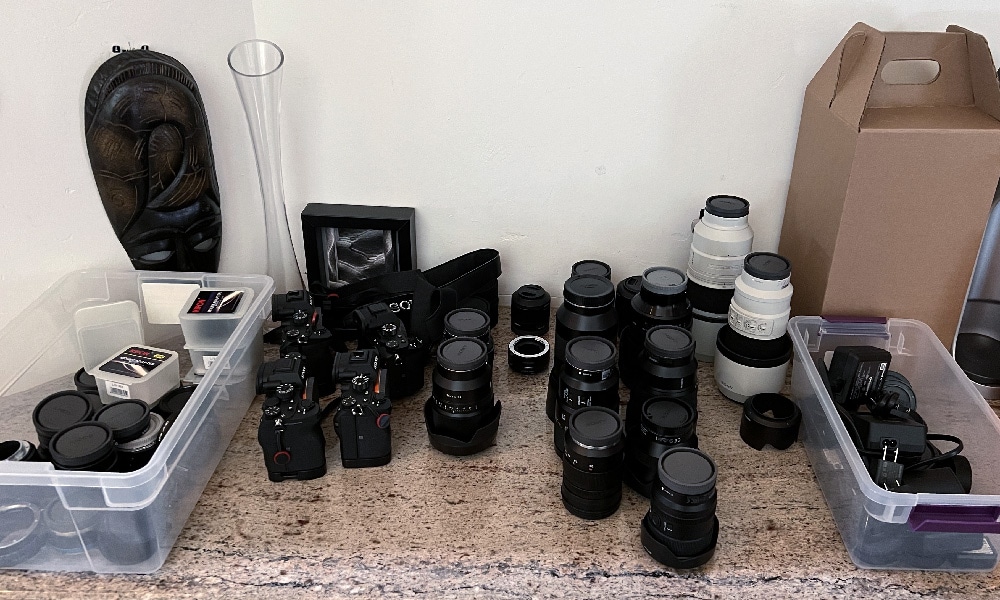 It's time for a change. Somebody else could get a lot more out of my Sony gear than I could. So it's going.
Some reflections on using the Sony gear for more than a decade.
They were the first with a FF MILC line, and they have kept adding to it over time. If is probably the most complete FF MILC line at this point.
I have one DSLR left, and it is probably going soon. Sony pioneered what I think is in general a far better solution.
Lens quality is excellent. Lens variety is good now.
The Sony sensors are state of the art. Fortunately for me, they are available in Nikon and Fuji GFX MILCs now.
I never found a decent F-mount adapter for E lenses, which meant that I couldn't use the 180-400/2,8E, the 58/1.4E, the 105/1.4E, or the 500/5.6 PF, which are all important lenses to me.
The bodies are small and light. They grew larger with time, which I thought was a good thing.
The 18mm FFD makes the camera great for adapting vintage lenses.
I found the menu system confusing even after getting a lot of experience with it. It sort of helps that they made it gradually better over time, but the fact that so many of the cameras had different menu systems added to the confusion.
All my Sony FF MILC  cameras were reliable. I did have an RX1 fail while it was in the care of American Airlines after being gate-checked, but I don't think you can blame the camera for that, even though a Leica M240 in the same bag survived the trip.
I found Sony to be completely opaque on the details of the cameras such as lossy compression, shutter shock with the a7R, the star-eater algorithm, PDAF striping, and the like.
Of the lenses above, the ones I'd be the saddest to see go are the Batis 135 and the Sigma 35/1.2. The 12-24/4 was also a great lens, and the 90mm macro was very good.