This is one in a series of posts on the Sony alpha 7 R Mark IV (aka a7RIV). You should be able to find all the posts about that camera in the Category List on the right sidebar, below the Articles widget. There's a drop-down menu there that you can use to get to all the posts in this series; just look for "A7RIV".
In the last two posts I've looked at the relative resolution of the a7RIII and a7RIV, and found the a7RIV, as I expected, to have greater resolution than the earlier camera. At the risk of introducing a confounding variable, I decided to see what happened when the images from the two cameras were upsized using GigaPixel AI, which is more likely to be used for large prints than the Lightroom export upsizing algorithms I used before. I just worked with the f/2.8 images, and upsized the ones from both cameras to close to the same dimensions:

The timings are included in the right column; more on them later.
Here are 1:1 crops from the upsized images: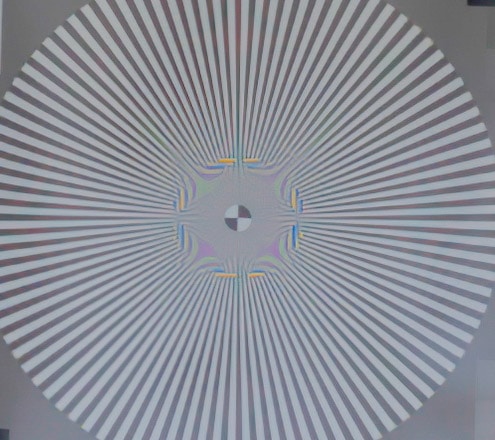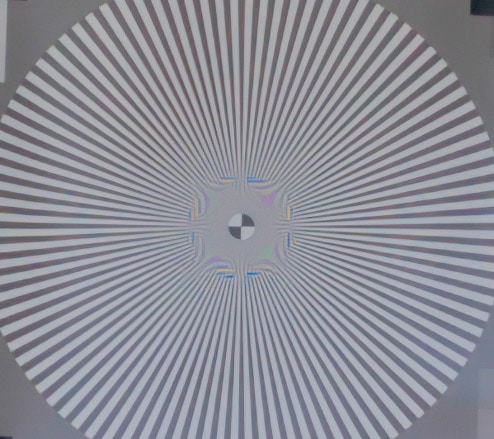 Resolution can be measured by the diameter of the "event horizon" where coming from the outside in, the spokes begin to diverge due to aliasing. It is higher for the a7RIV, since the diameter of the circle where divergence begins is smaller.
Aliasing appears to be slightly less prevalent on the a7RIV, probably because the limitations of the lens play a roll. These images came from feeding the .ARW files directly to GigaPixel AI.
Notes on GigaPixel AI performance
There have been complaints of GigaPixel AI taking more than half an hour to upsize a7RIV images to slightly larger than the size that I chose. If you look at the timings above, you can see that my measurements were substantially faster. I did use the GPU acceleration, though: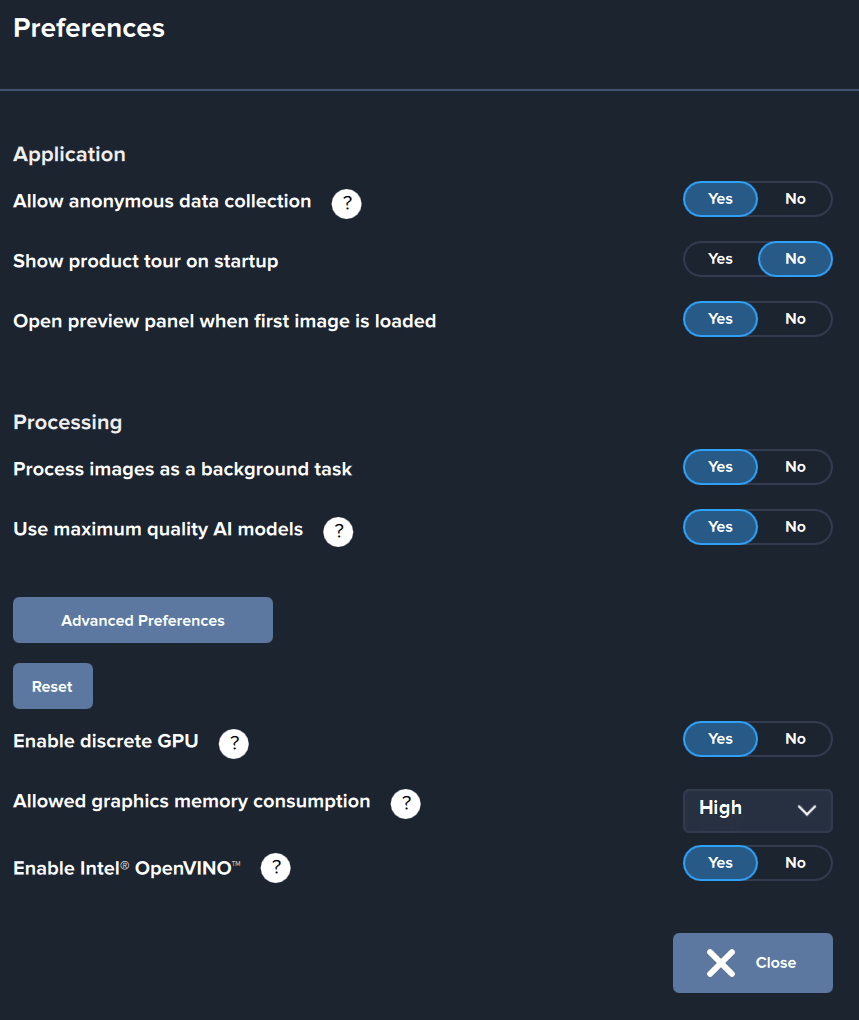 When I turned off the GPU acceleration, my times were about 50% longer.
There have also been reports of freezes of GigaPixel AI when using GPU acceleration and slow response of other software when GigaPixel AI is running. I experienced no such problems.
I did  find that GigaPixel AI used almost all of the 3D GPU cycles: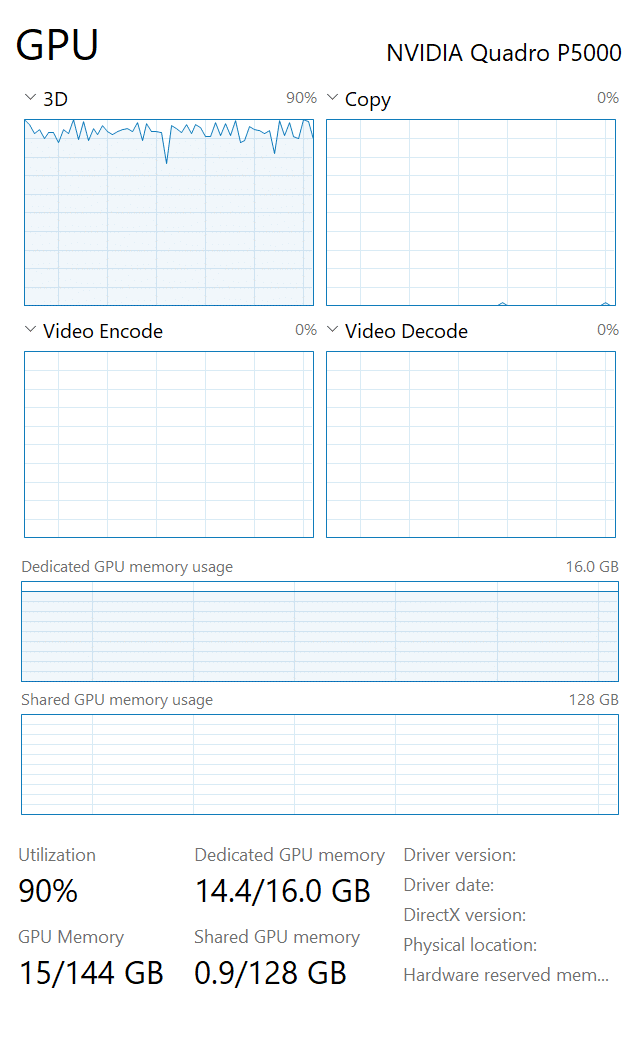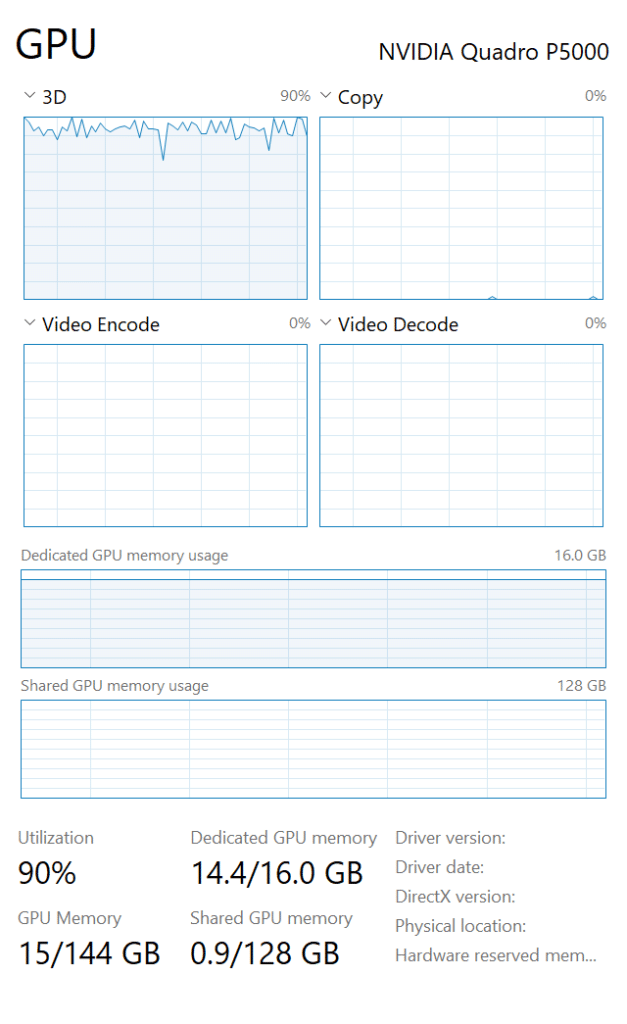 It also used some CPU resources: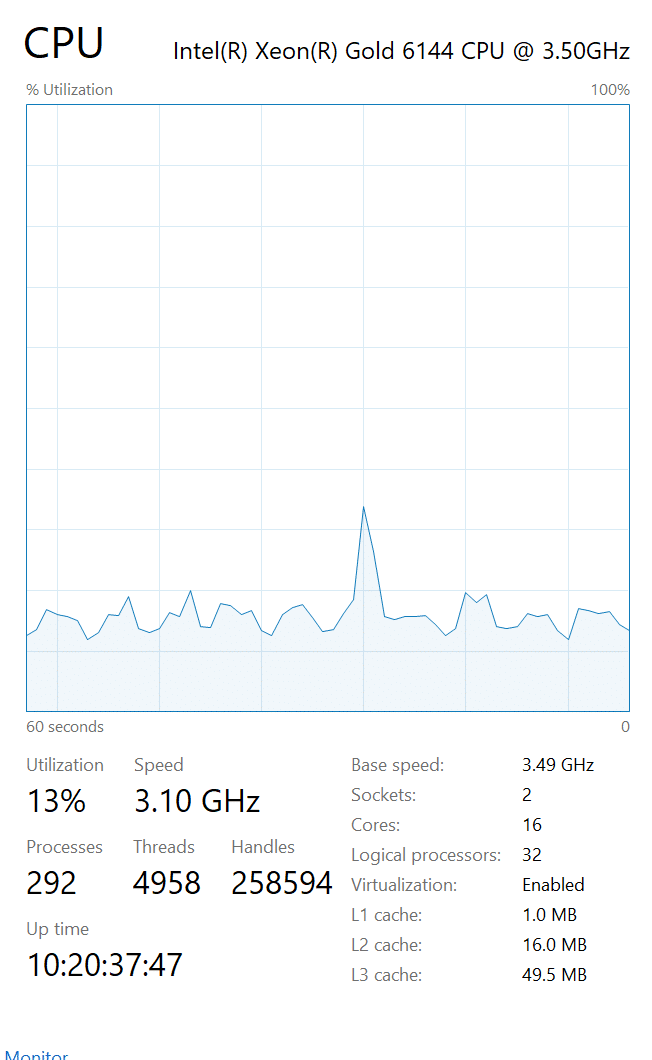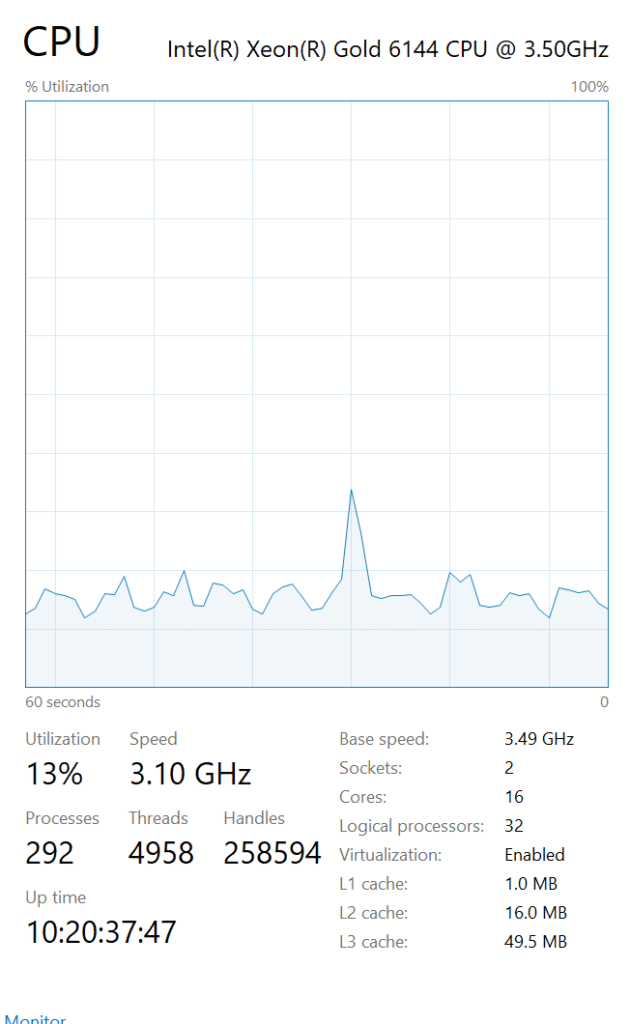 Different systems will have different results. You can see the CPUs in my system and the GPU that I used in the two screen shots above.