This is a continuation of a series of posts on the Nikon D850. The series starts here. You should be able to find all the posts about that camera in the Category List on the right sidebar, below the Articles widget. There's a drop-down menu there that you can use to get to all the posts in this series; just look for "D850"
Yesterday, I showed you that, with the Sigma 135/1.8 Art, the AF Adjust setting on the D850 that gives the right average correction for an object on the lens axis (in the center of the finder), gives wildly wrong values when the subject is off axis. Earlier today I told you what happens when the Nikon 105 mm f/1.4E lens is put to the same test; it did quite well, considering the limitations of DSLR phase detection autofocus (PDAF). I wondered if this was a Sigma thing, or just a Sigma 135/1.8 thing. I dusted off a Sigma 85 mm f/1.4 Art lens and mounted it to a D850.
To refresh your memory, here's the setup: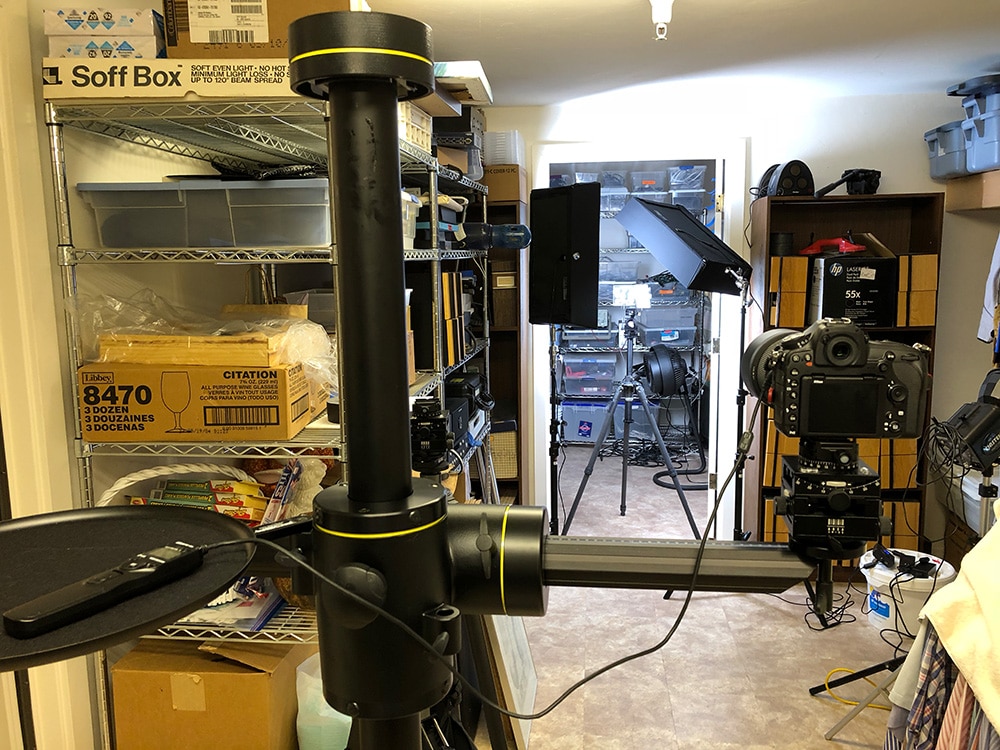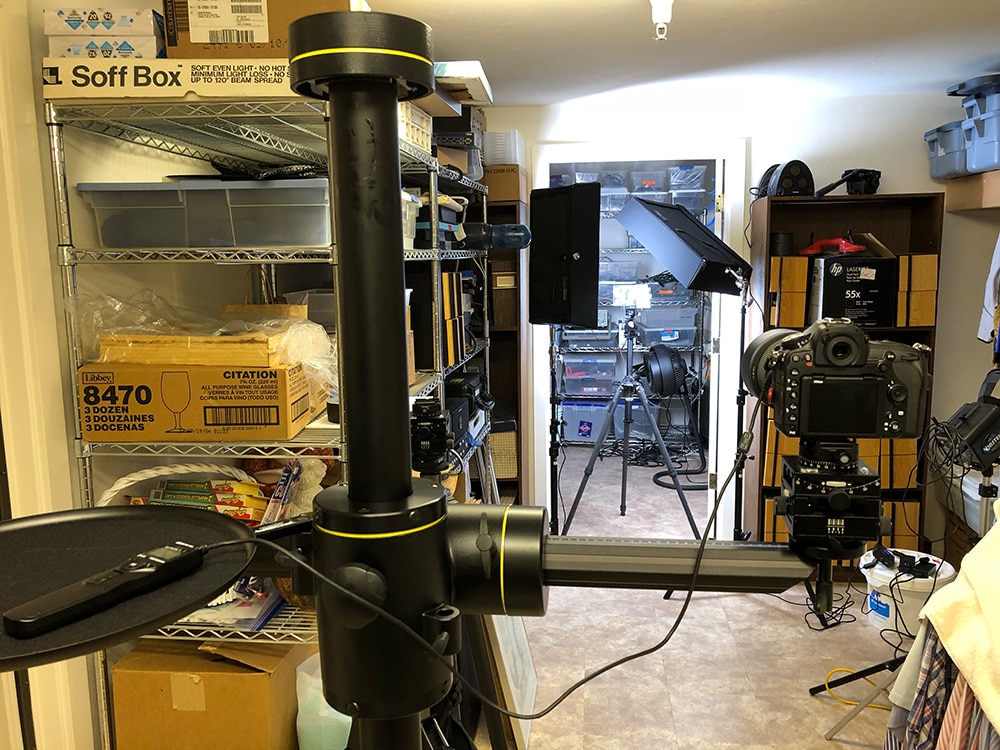 Subject distance, 2.99 meters. ISO 64. AF-S with the movable spot. AF adjustment set to zero.
With the target in the center, here's the green channel graph: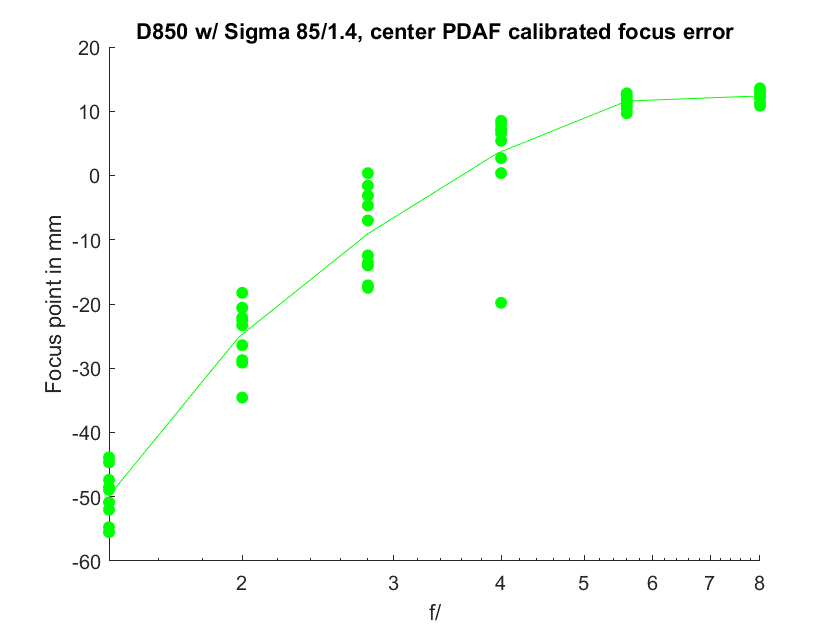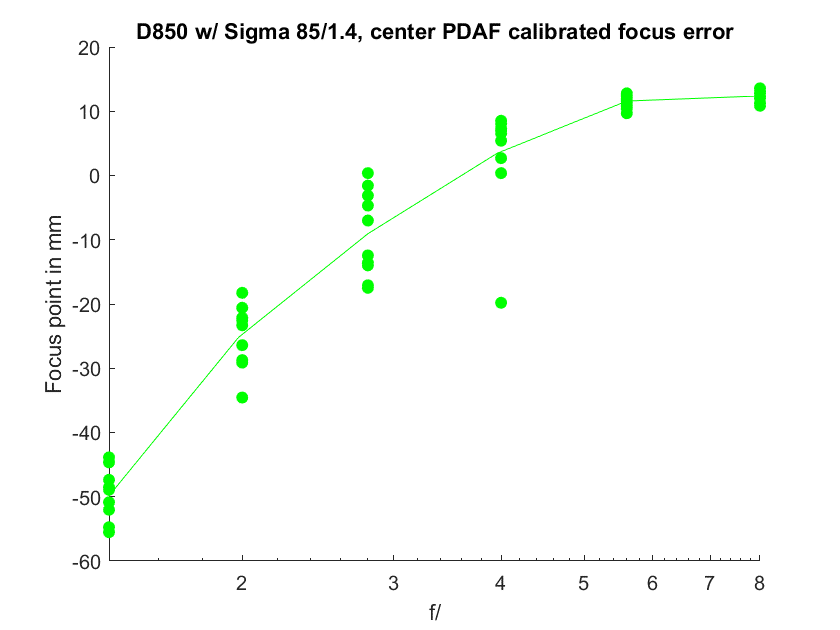 Lots of focus shift. The lens front-focuses at f/1.4 and f/2, is about right at f/2.8 and f/4, and slightly back-focuses above there.
Looking at all the color channels: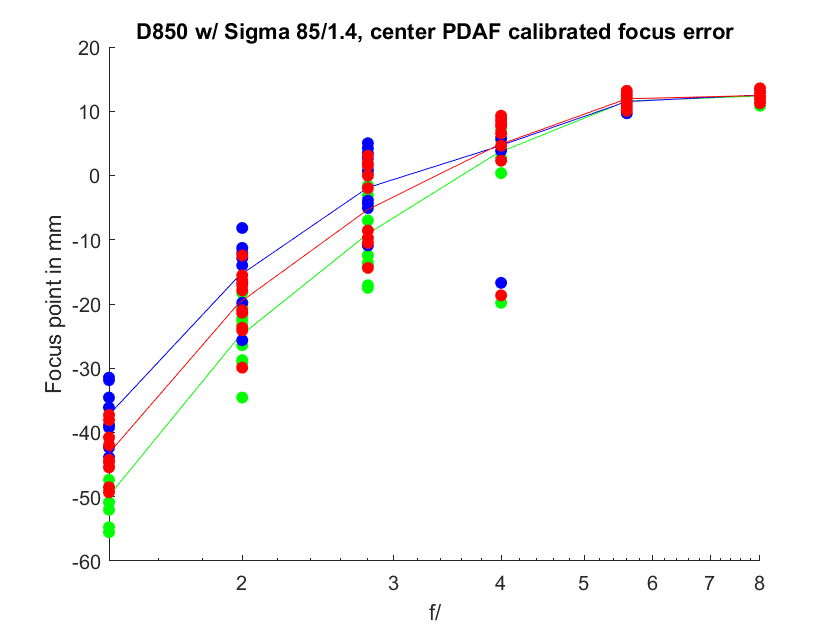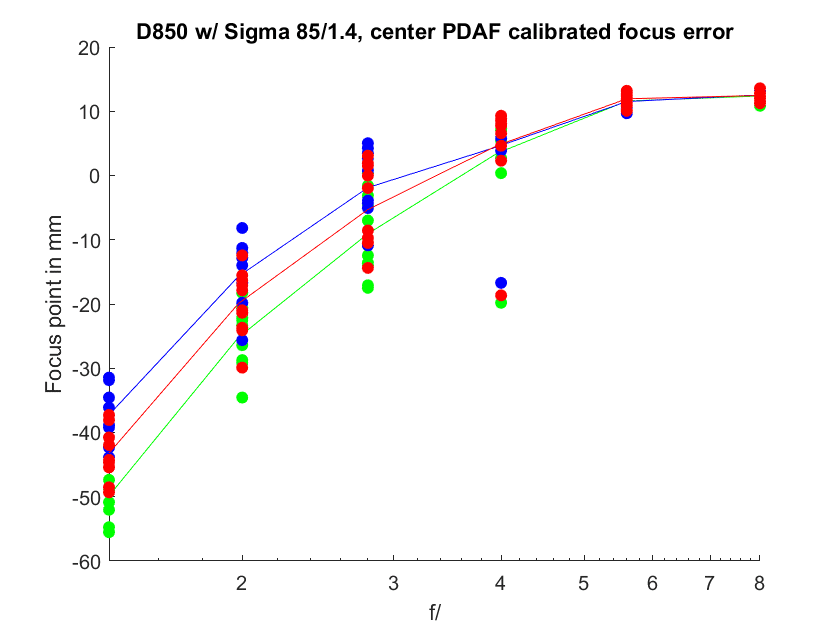 Quite a lot of longitudinal chromatic aberration (LoCA) at the wider stops, and not much at f/4 and narrower.
With the target in the lower left of the image: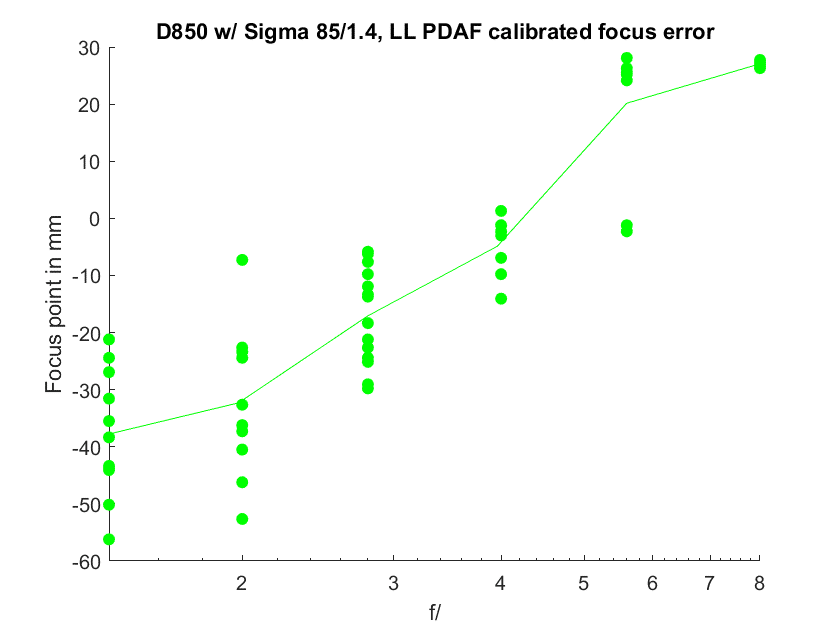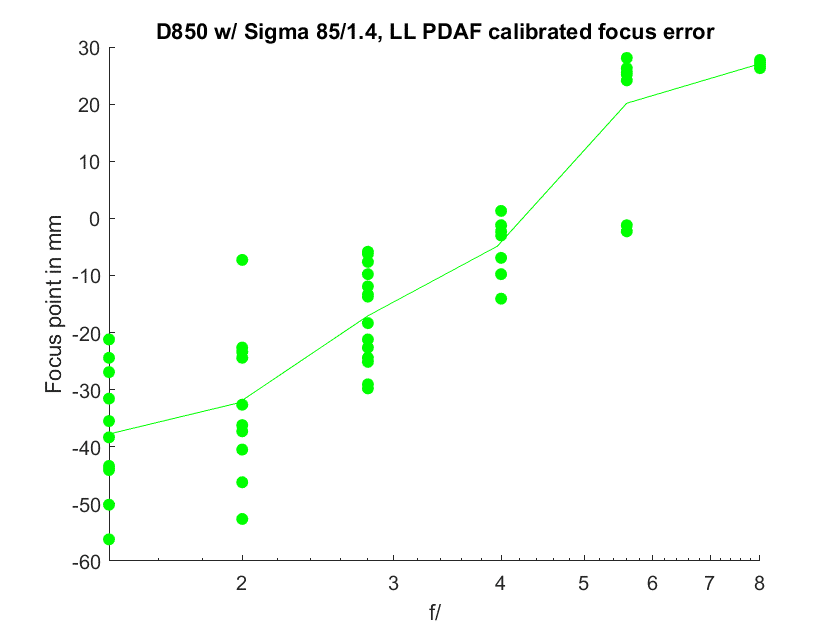 This isn't all that different from the target-center case.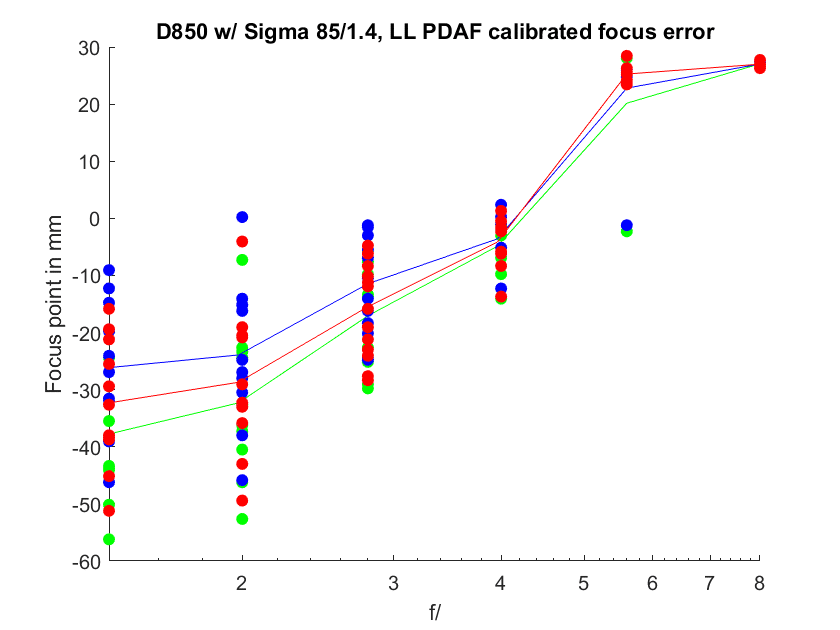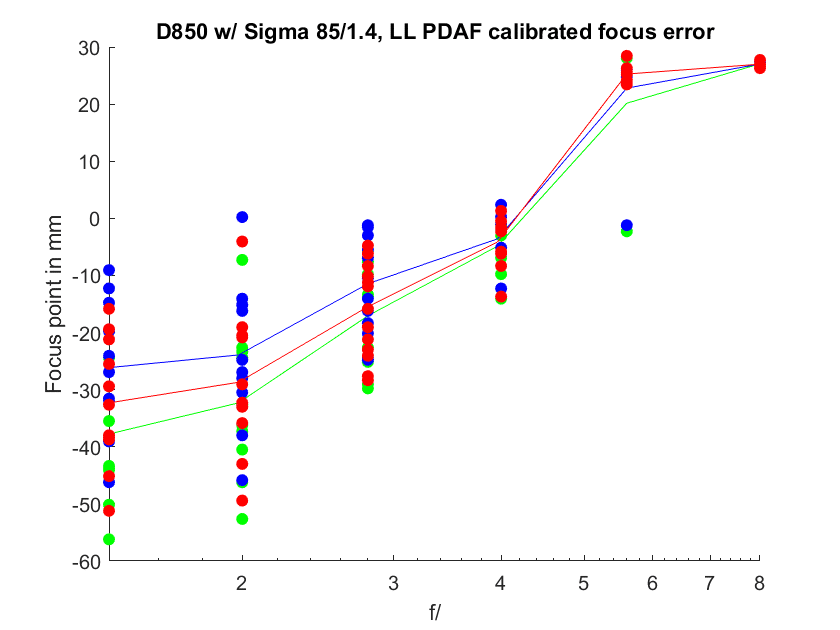 So the systematic PDAF errors with focus point that we saw with the Sigma 135/1.8 are absent with the Sigma 85/1.4. We still have a lot of uncorrected focus shift to worry about, though.