This is the 24th post in a series of tests of the Fujifilm GFX 100, Mark II. You can find all the posts in this series by going to the Categories pane in the right hand panel and clicking on "GFX 100 II".
Those of you who have been following along with this series of posts about the GFX 100 II know that the camera drops to 12-bit from 14-bit or 16-bit precision when you set it to CH mode. I've been asked a quite reasonable question: does that mean that there is posterization at base ISO in CH mode? If there's enough noise to properly dither the lower-precision analog to digital converter (ADC), there won't be. If there isn't, there might be.
Time for a visual test.
I pressed my always-handy, never-complaining bookcase into service, and made manual mode exposures at ISO 80 with the GF 110/2 at f/8 and 1/15 second, which is about 7 stops under the camera-metered exposure. I used single shot (SS) mode, which gave me the precision that I'd set in the camera's menu system, which was 14 bits. Then I switched the drove mode to CH, and made another image. I brought the images into Lightroom and gave them some pretty heroic processing:
Exposure +5EV
Shadows +100
Blacks +100
Contrast +50
I white balanced to the top part of the spine of Ansel's The Camera.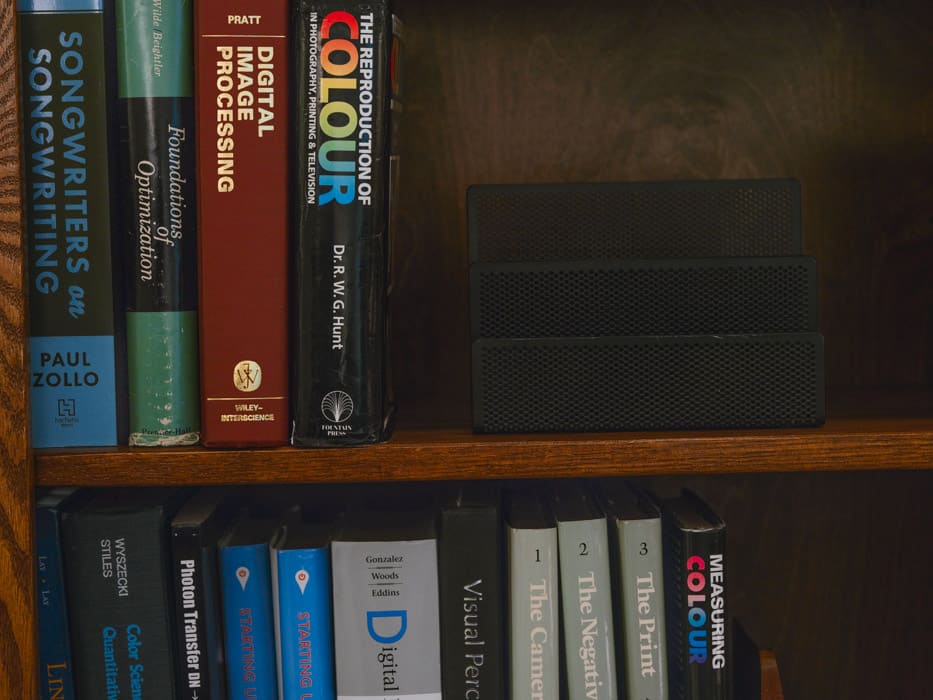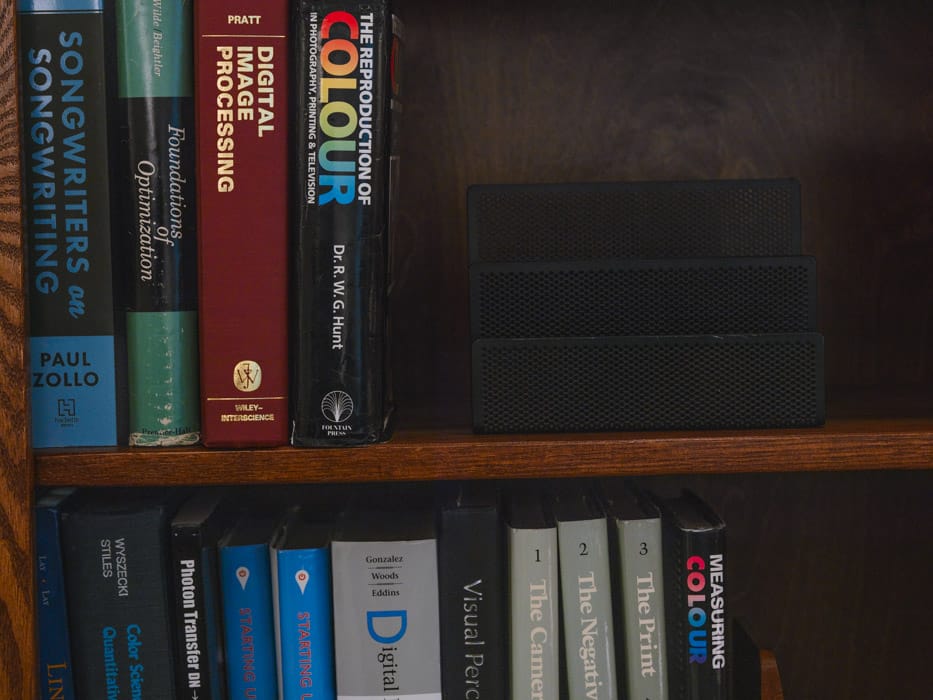 I realized I'd not looked at histograms in CH mode at ISO 80 before, so I used RawDigger to show histograms of the SS image below: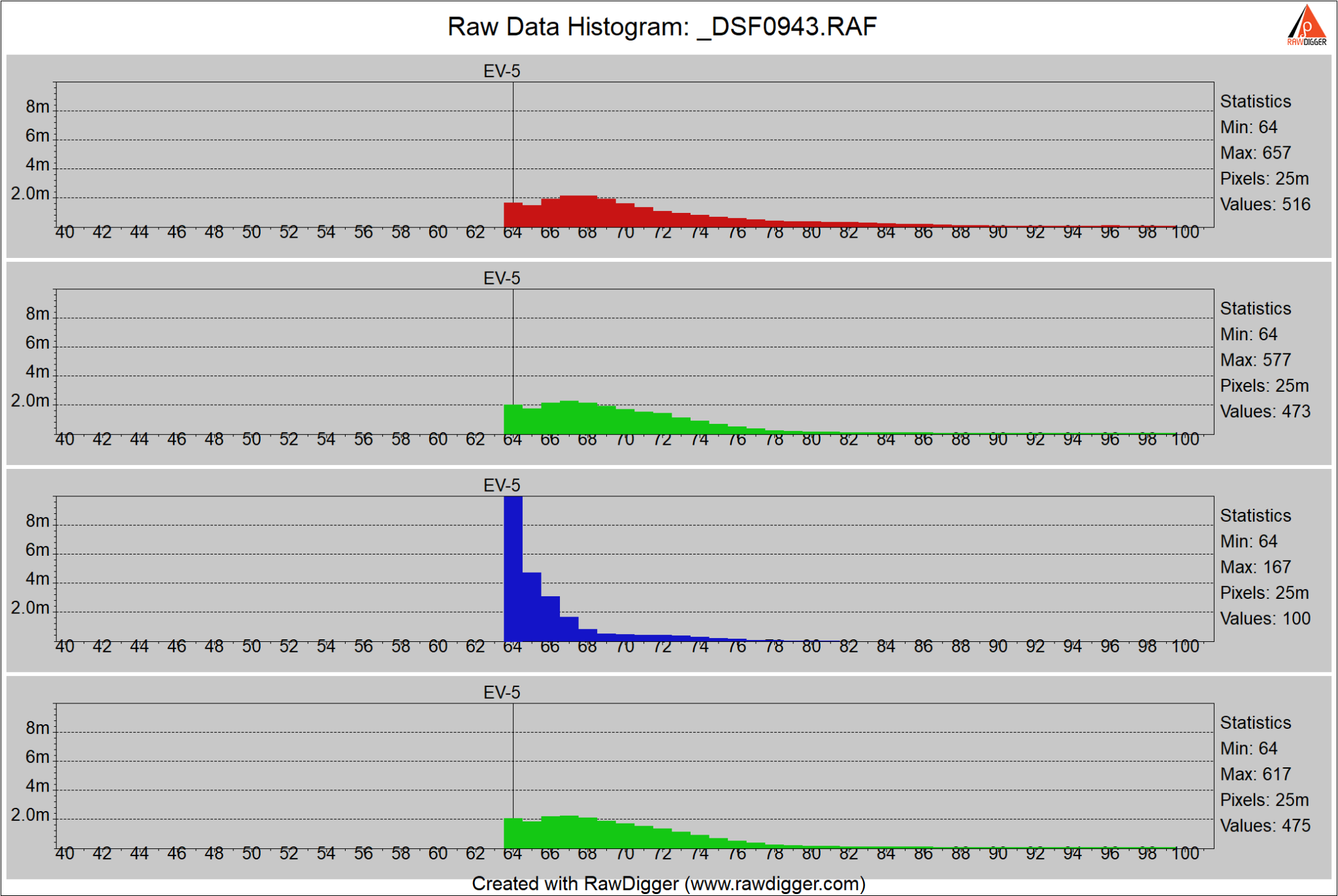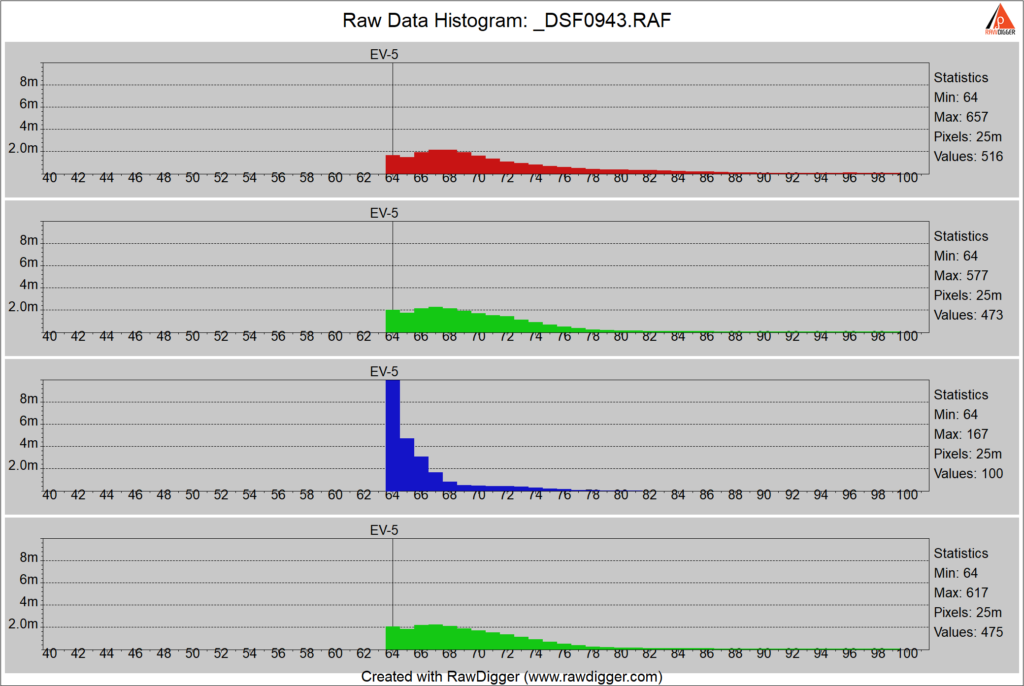 And also the CH image: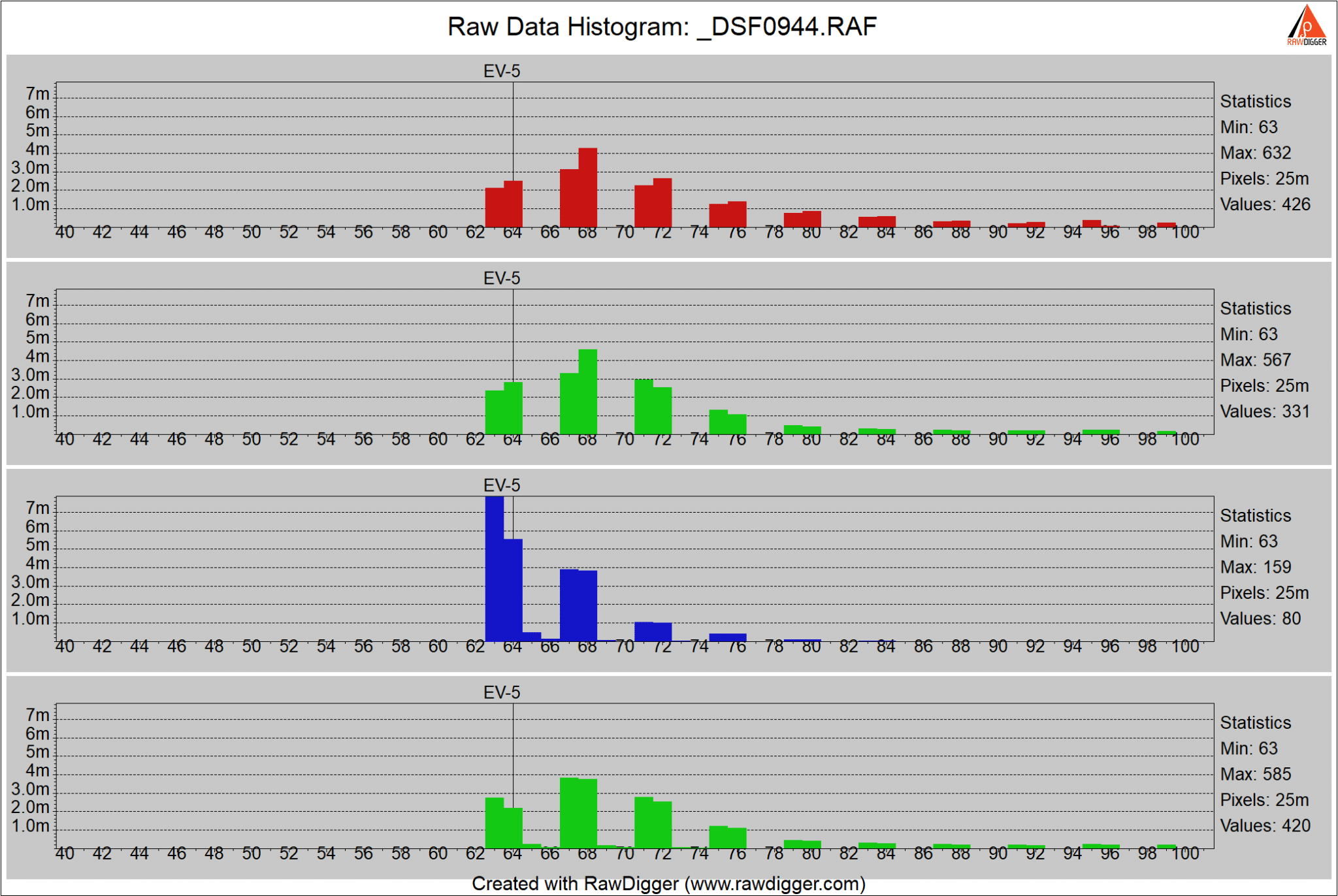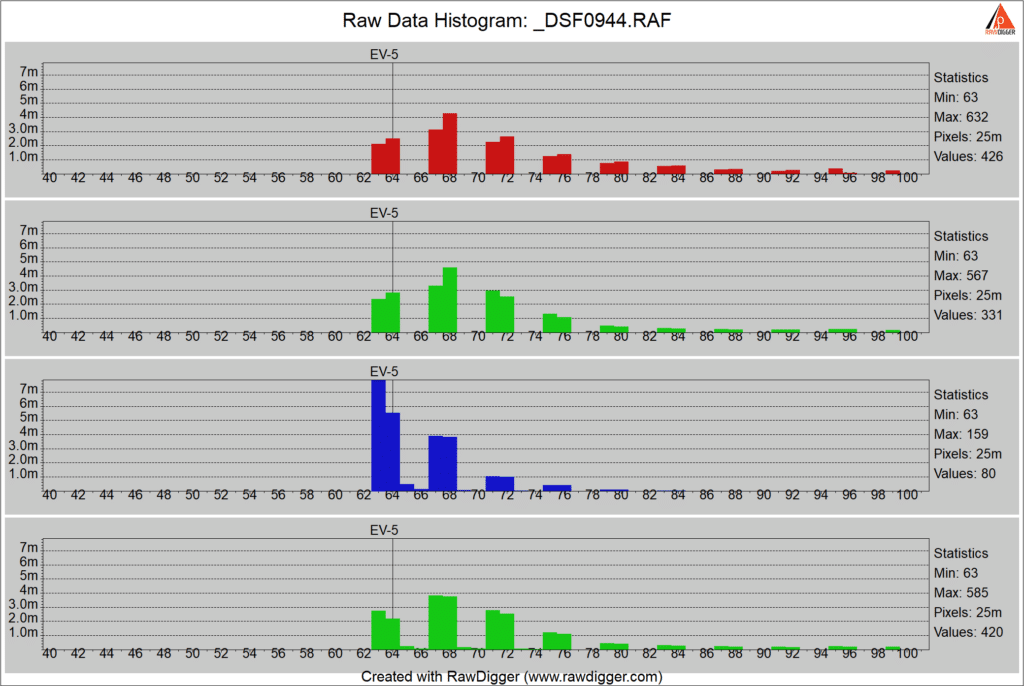 Well! It seems this camera has no end of tricks. It looks like the precision CH mode with ISO 80 is 13 bits. But maybe not. The lower part of the lowest pair of heavily-populated buckets is below the nominal black point, which is a little suspicious.
Looking at 1:1 crops of a dark portion of the two images: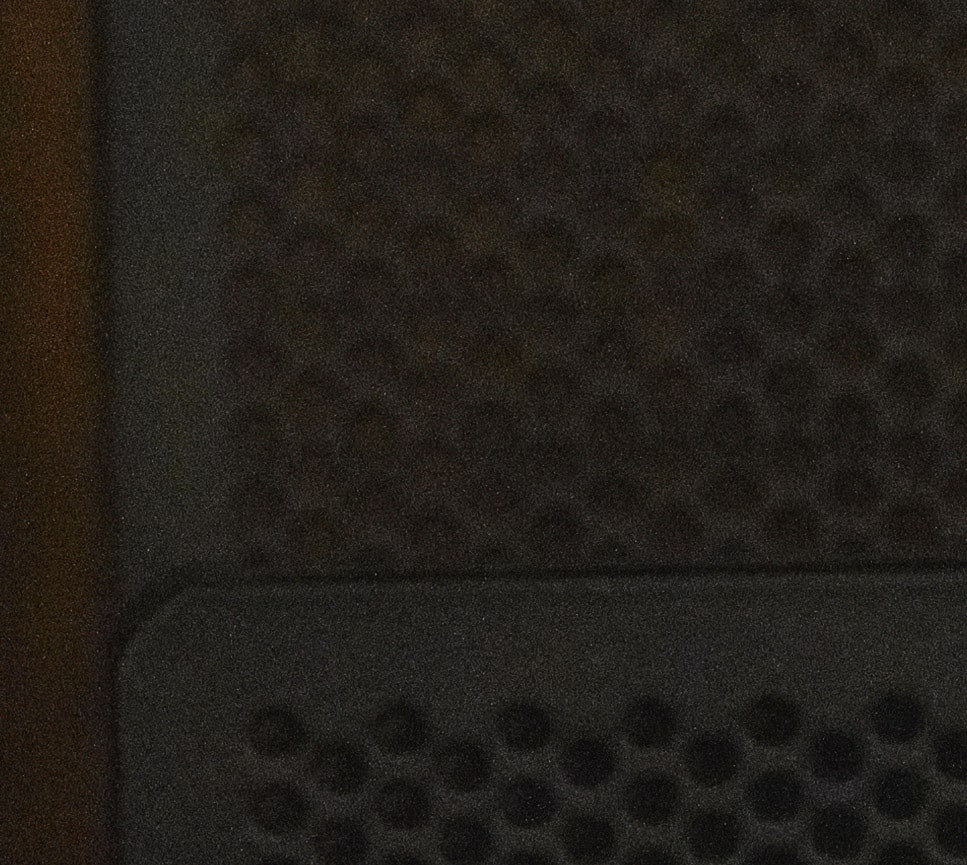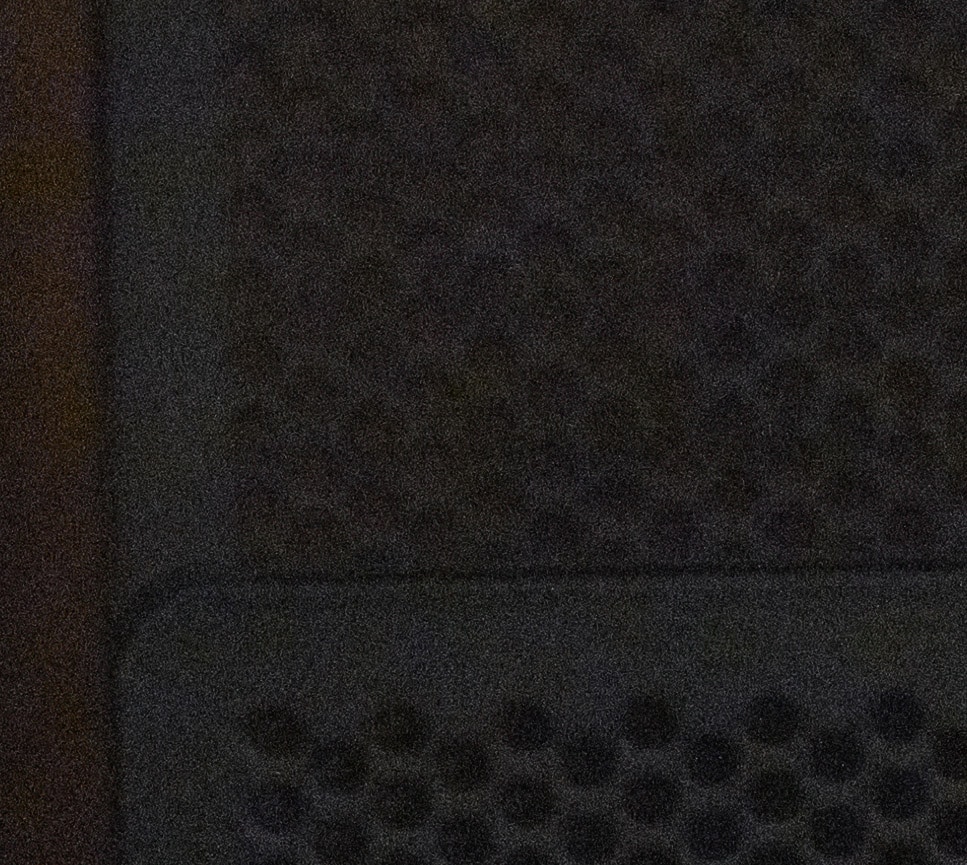 It's clear there's more noise in CH mode. But I don't see any posterization.