During a discussion of the pixel-level sharpness of the GFX 100 sensor, a GetDPI member offered me a Siemens Star photograph made with a Phase One IQ4 150 MP. I was interested in comparing it with some shots I have made with the GFX 100, which has the same pixel pitch, is manufactured by the same company, and has similar read noise and full well capacity. Also interesting to me in this context is the Sony a7RIV, which also has the same pixel pitch and is manufactured by the same company (that would be Sony). Are all these sensors just different-sized slices from the same hunk of wurst?
I couldn't open the IQ4 file in Lightroom or ACR, but I brought it into RawDigger, and exported the first green channel. I did the same with some GFX 100 images of the Siemens Star.
Here's a 300% magnification of a 267×276 pixel  crop from the green channel only of an image I made with the GFX 100, the Fuji 110 mm f/2 lens, at f/2.8:
And here's an image made with the IQ4 150 MP and the Schneider 60mm Apo-Digitar f/5.6 XL at f/8: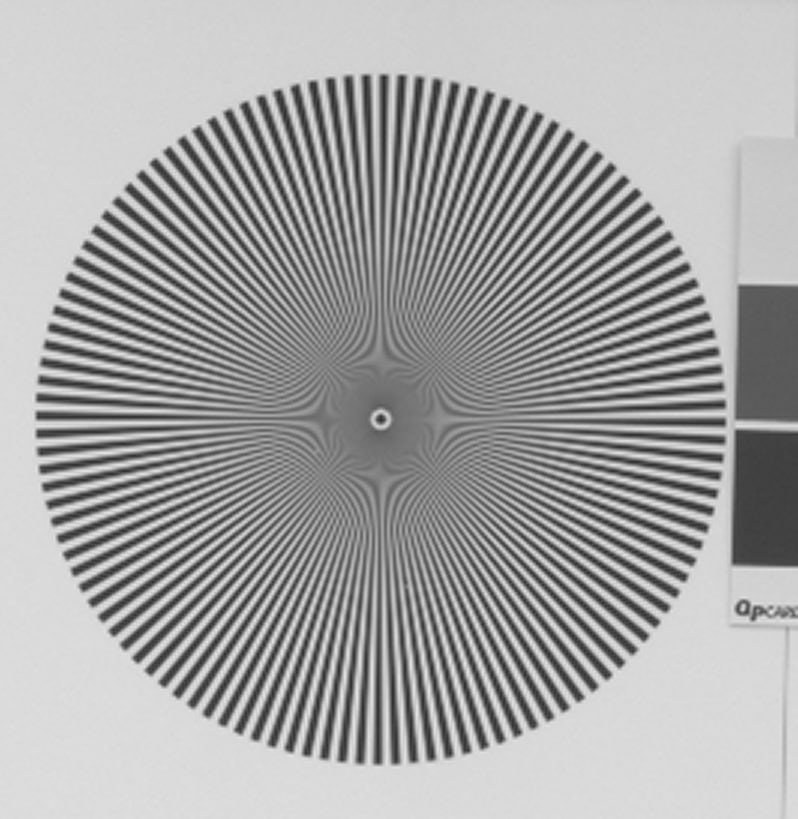 The Fuji is sharper. Well, the aliasing is sharper. But that spread in f-stops isn't fair to the Phase One. If we stop the Fuji 110 mm lens down to f/8: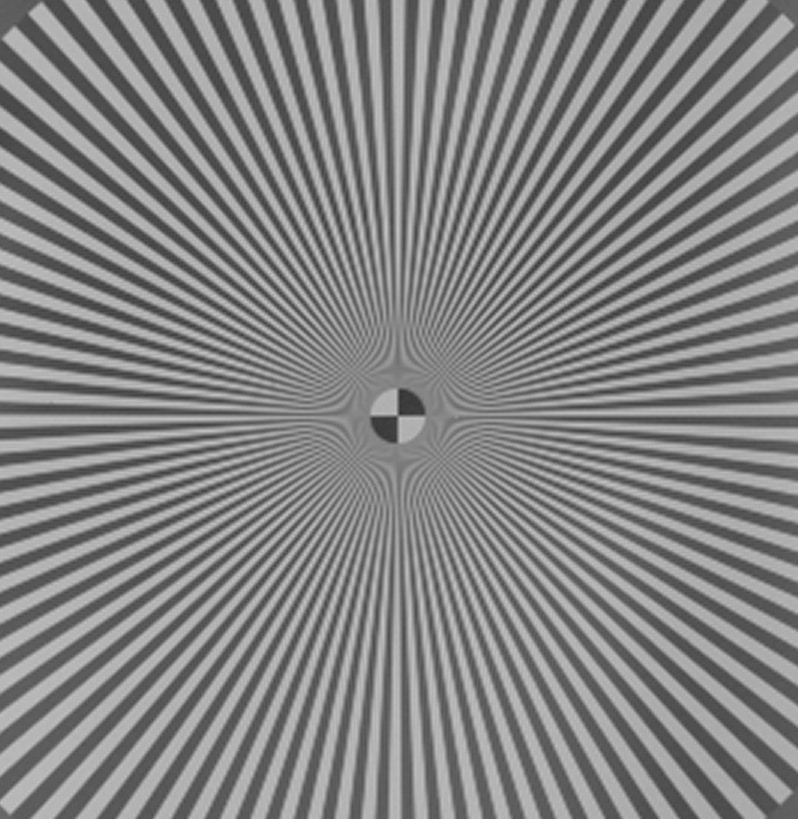 Now they're looking really similar, if you can get over the fact that the targets are somewhat different.
Here's a IQ4 150 MP shot with the Schneider 90 mm XL lens: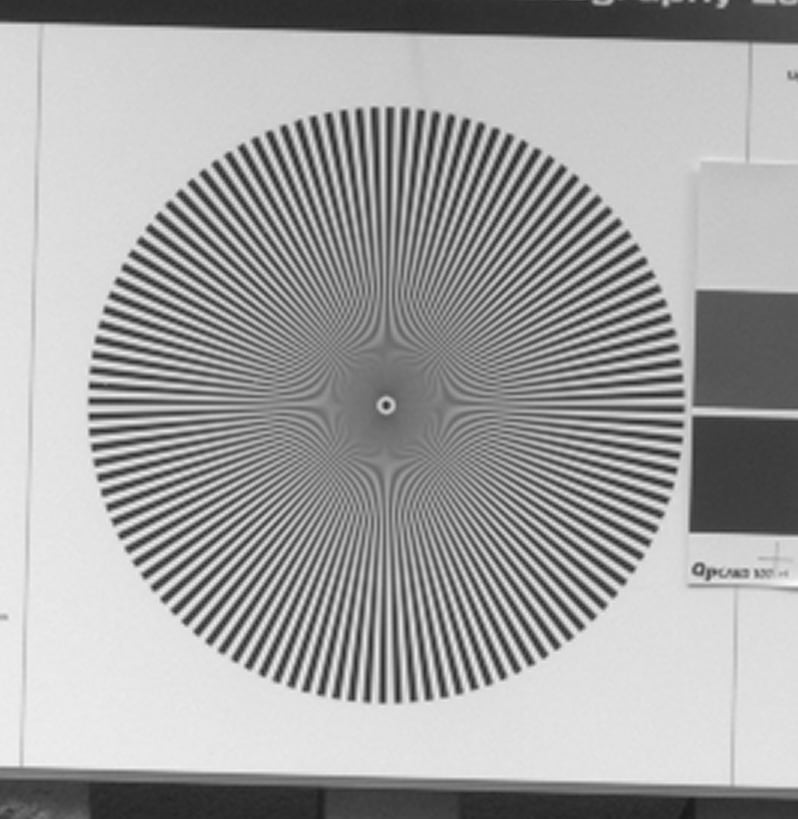 Pretty much the same thing.
[Added 8/23 — Images with the IQ4 150 MP and the Rodenstock 90 mm f/5.6 HR Digaron-W/SW]