In the last three posts, I looked at different ways to scan black and white negatives with the GFX 100S. All used stacking. The differences boiled down to:
Straight single shot
Pixel shift
Two-shot stitch
Yesterday I printed copies of the best versions of all three images on C-size (17×22 inch) Epson Legacy Baryta paper, using an Epson P800 printer.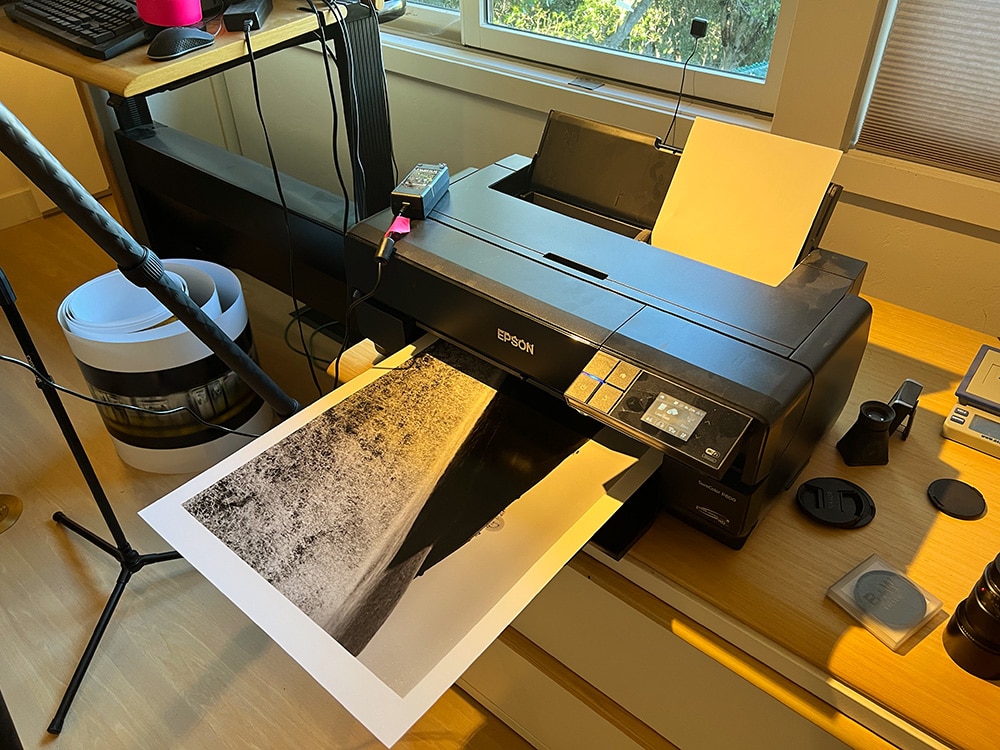 My conclusion: there were no visible scanning-related differences among the images, although there were some small differences because the workflows weren't the same.
Next, I made some crops that, when printed on C-size paper, would have the same magnification as 30-inch-high prints.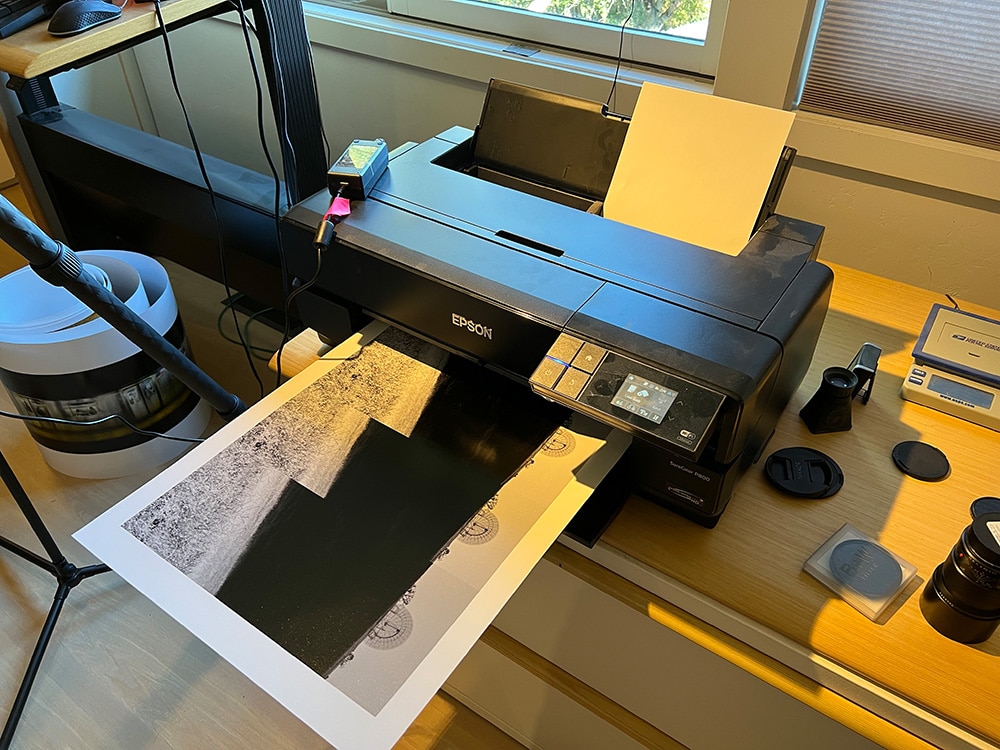 There were some small differences visible, but nothing significant.