Yesterday I published a comparison of the actual depth of field (DOF) observed with a Fuji 80 mm f/1.7 GF lens on a GFX 100S at f/2. If you haven't read that, this post won't make much sense, and I encourage you to at least skim it. In this post, I'm going to look at what happens at f/2.8. I've made a few changes to the simulation code to make it more accurate at smaller simulated CoCs. That won't affect the results posted yesterday, and may not affect those posted today, but if I continue to look at what happens as you stop down this lens, they'll be significant.
Here's the new Matlab code (fear not; you can appreciate this post without understanding any of this code):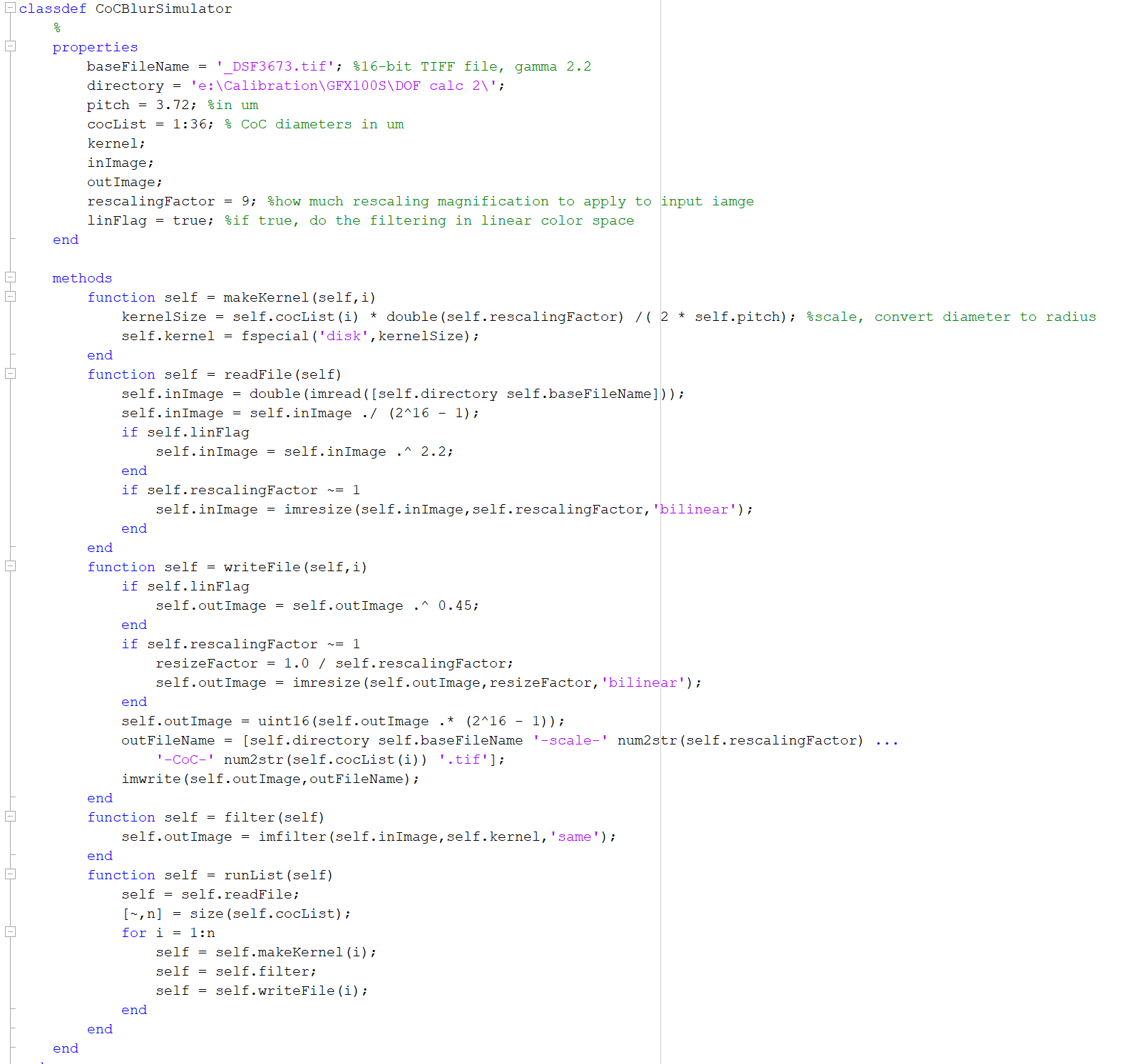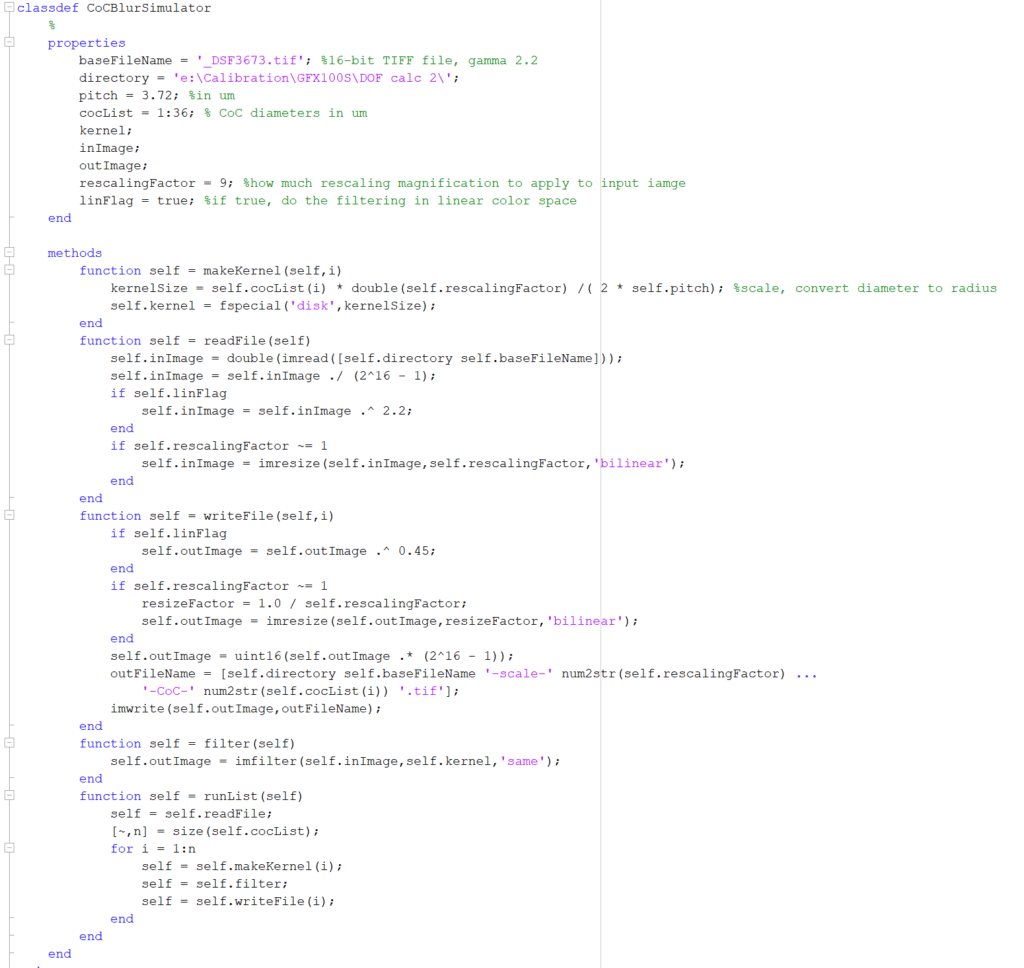 Let's jump right into it.
Here are the is an image focused on the 100 meter tree with no manipulation: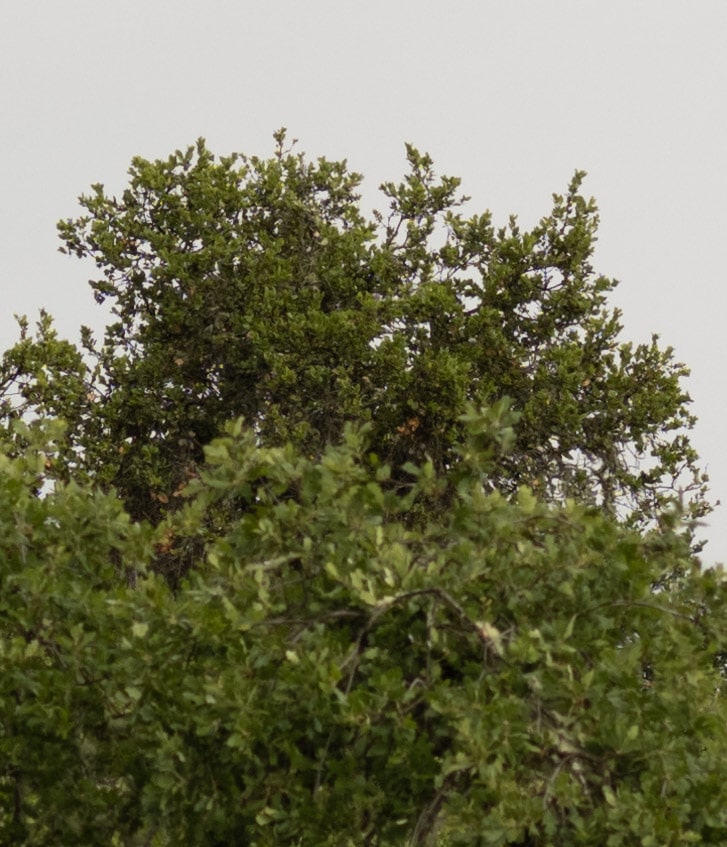 And here's an image focused on the front tree with an 18 um CoC that the DOF calculators say is right for its 55 meter distance.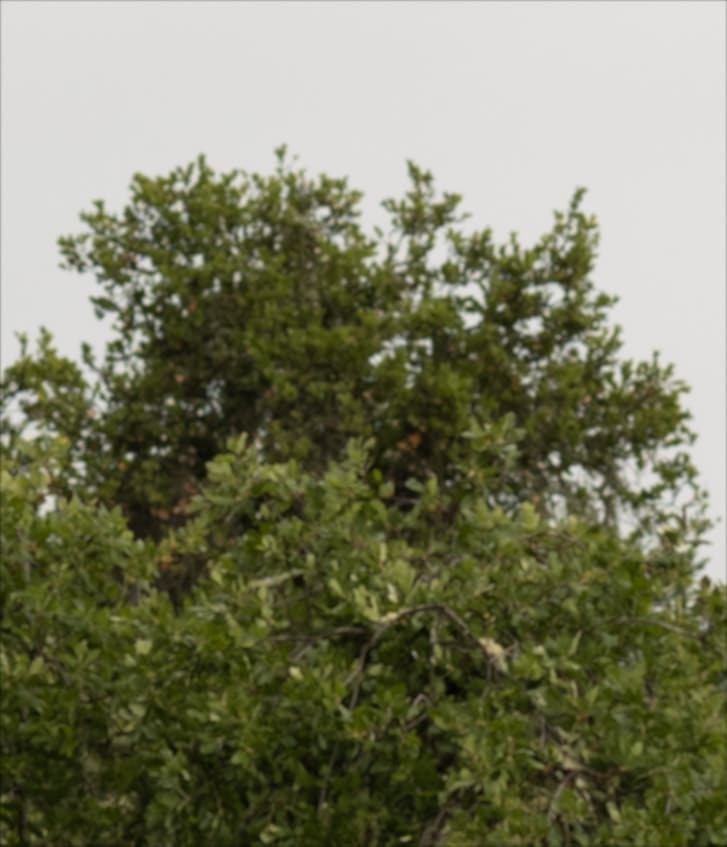 The front tree is bit too blurry.
Let's try 13 um for a CoC diameter: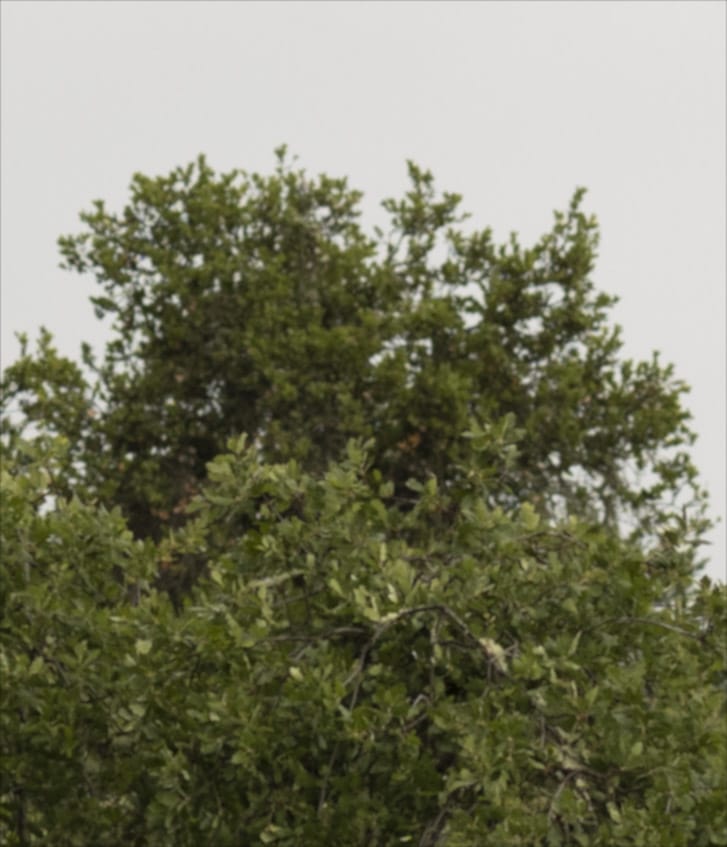 That's better. The real lens has a bit more DOF than geometric optics says it should have.
Focusing on the front tree is next.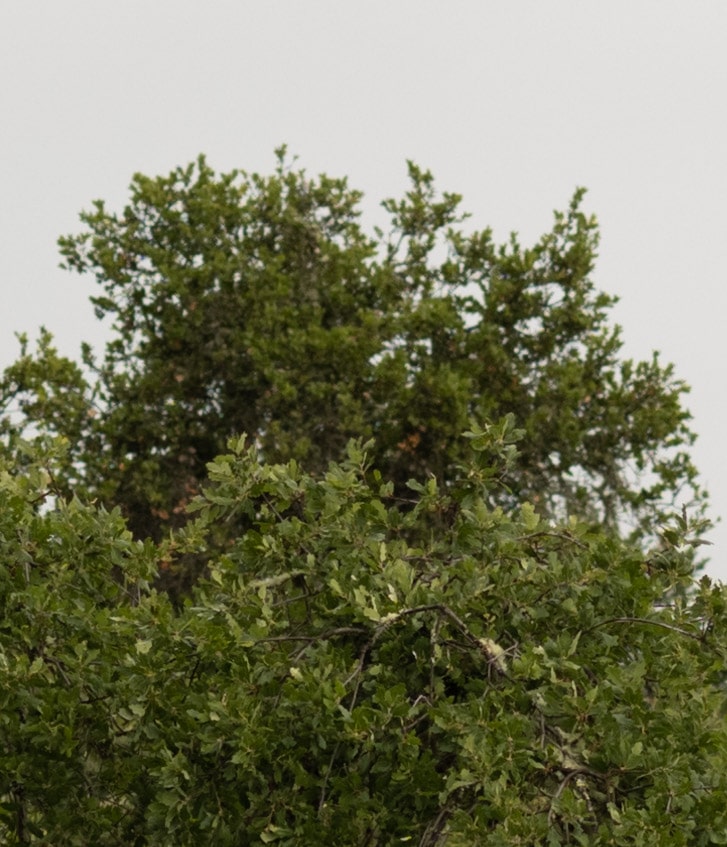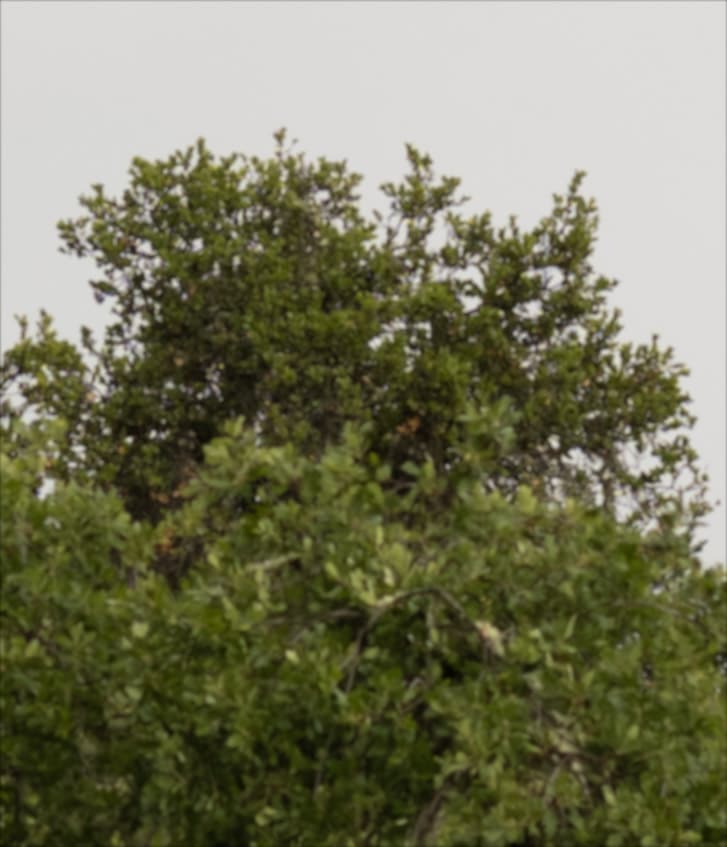 18 um is too blurry again to emulate the real blur on the back tree.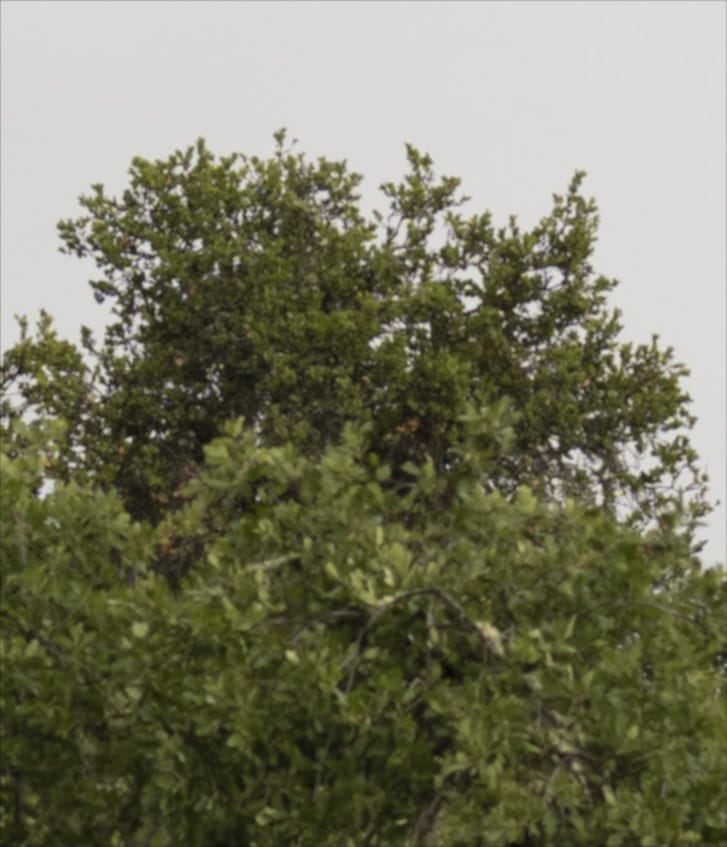 13 um is about right.