This is one in a series of posts on the Fujifilm GFX 100S. You should be able to find all the posts about that camera in the Category List on the right sidebar, below the Articles widget. There's a drop-down menu there that you can use to get to all the posts in this series; just look for "GFX 100S".
A few days ago I published this test of the Fujifilm 250 mm f/4 with and without the Fuji 1.4X TC. Readers expressed surprise that the Fuji lens didn't do better without the TC. Well, I thought, it is a low-contrast target printed on matte paper. Maybe the target itself is the problem. I decided to run another test, this time with the Rodenstock HR Digaron 180 mm f/5.6, attached to the GFX 100S with a Cambo Actus. The previous test was performed at 85 feet. I shortened the distance for this one so that the target appeared the same size at the focal plane.
The scene: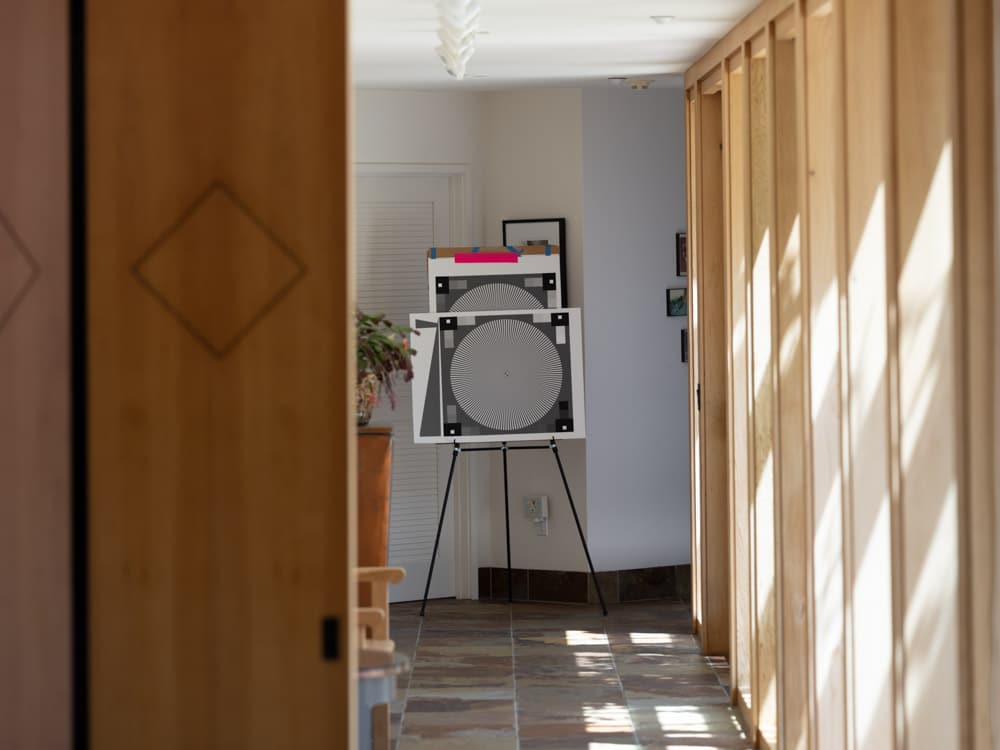 Test conditions:
RRS carbon fiber legs
C1 head
Target distance 85 feet
ISO 100
Electronic shutter
10-second self timer
f/5.6
1/20 second
Manual focusing, 6 images
Picked sharpest one in Imatest
Develop in Lightroom 10.2
Sharpening amount 0, radius 1, detail 0
White balance to gray of chart
Same minor exposure adjustment
Rest of settings at default
Analyse in Imatest
The result: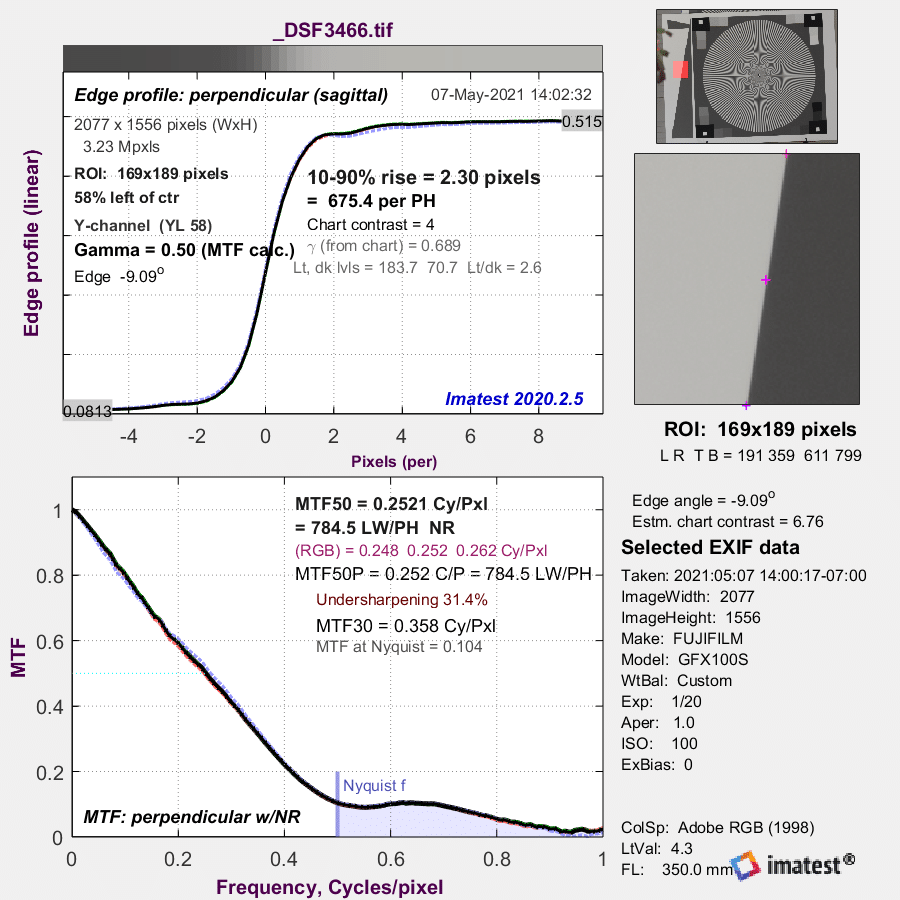 Here's the result for the Fuji 250/4 at the same f-stop: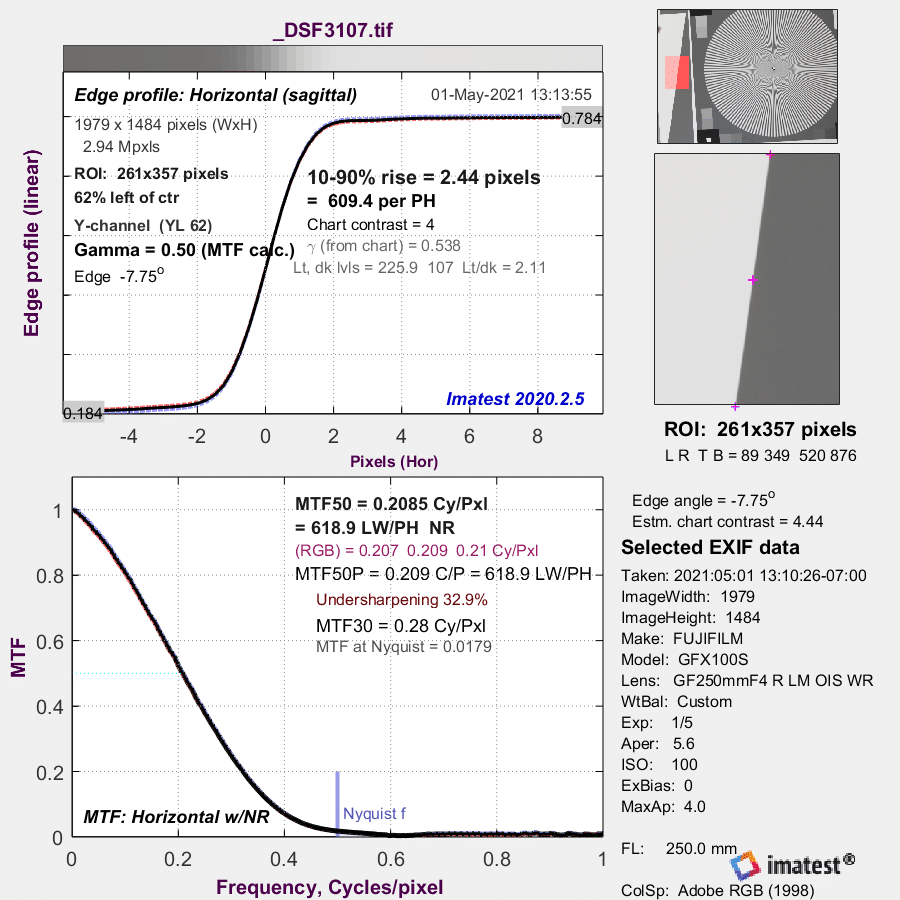 The Rodenstock lens is substantially sharper. And the Fuji 250 had a big advantage here since I could use focus bracketing to nail the focus exactly, while I has to do my best with the too-twitchy Actus focusing rail and the overly sensitive focus peaking in the GFX 100S.