This is one in a series of posts on the Fujifilm GFX 100S. You should be able to find all the posts about that camera in the Category List on the right sidebar, below the Articles widget. There's a drop-down menu there that you can use to get to all the posts in this series; just look for "GFX 100S".
Yesterday, I published an MTF curve for the Rodenstock 180 mm f/5.6 HR Digaron S on the Fuji GFX 100S. To refresh your memory, here it is: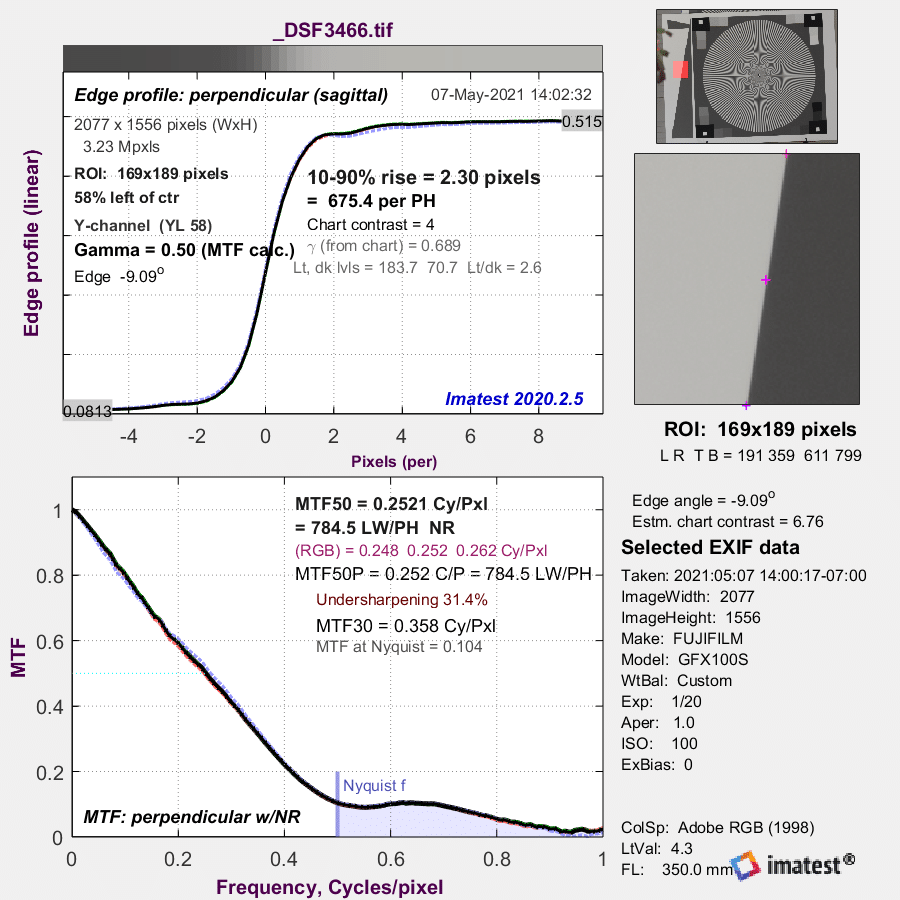 Rodenstock publishes MTF data for that lens, and Rodenstock is one of the few that measure that data from real lenses, rather than using a simulator to get it: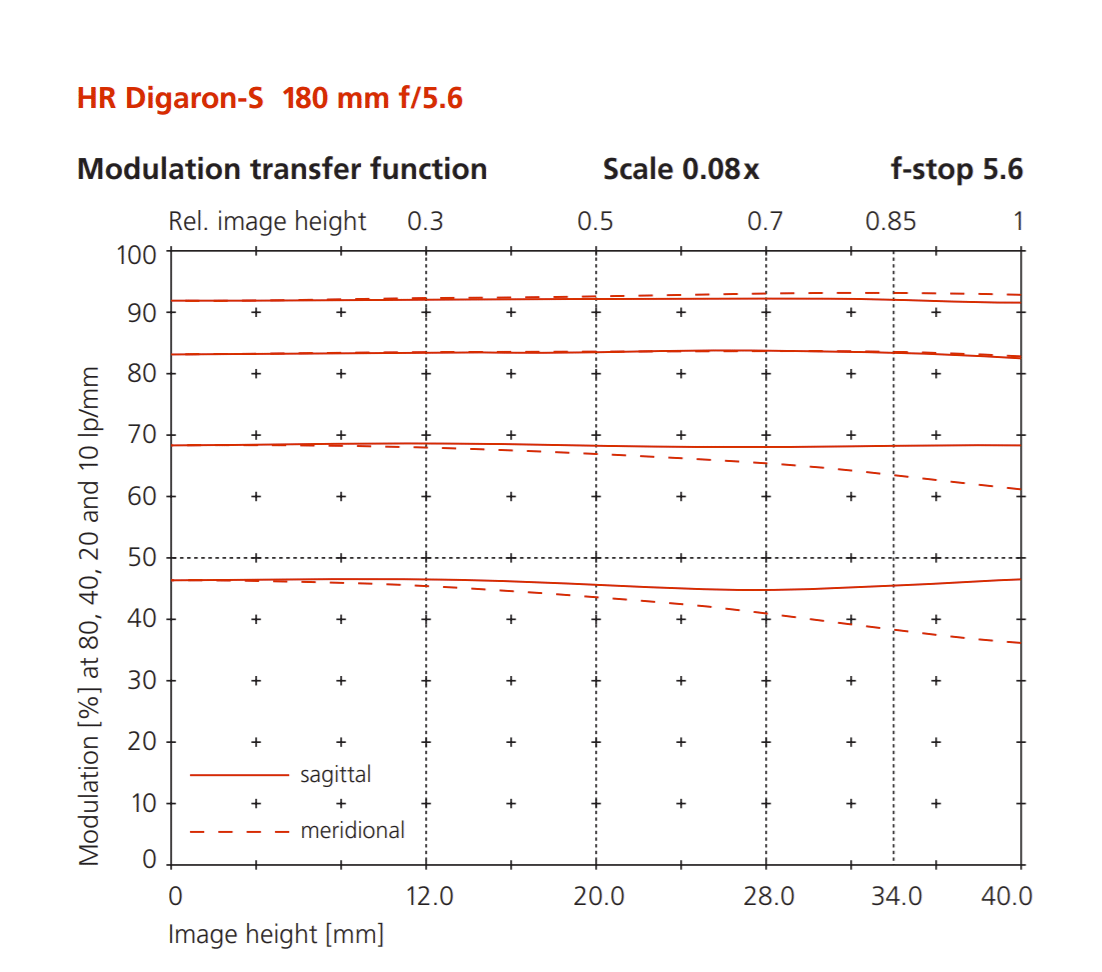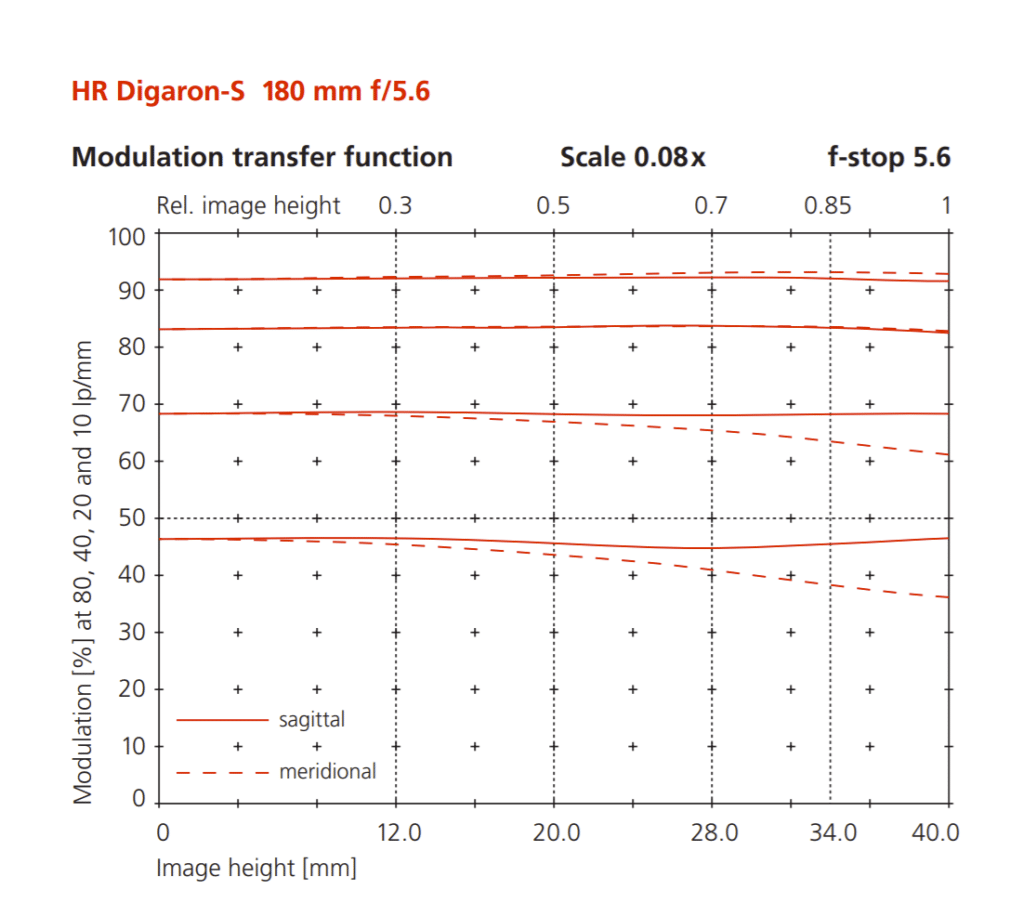 My MTF testing was done very close to the axis, so if we want to compare the two measurements, we can look at the places on the Rodenstock curves where the different frequency curves intercept the y-axis. Sagittal and meridional numbers are the same there, so we just have four numbers to plot. But we have to convert the frequencies from line pairs per mm (which is close enough to cycles/mm for this work) to cycles/pixel. We know the pitch of the GFX 100S is 3.76 um, so this table will do the conversion for us: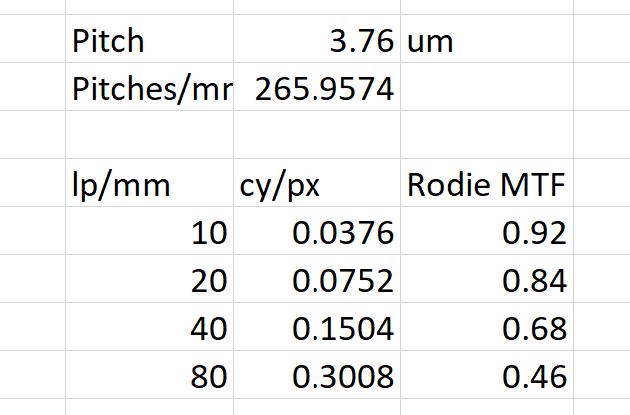 Plotting both sets of curves on the same graph, we get this: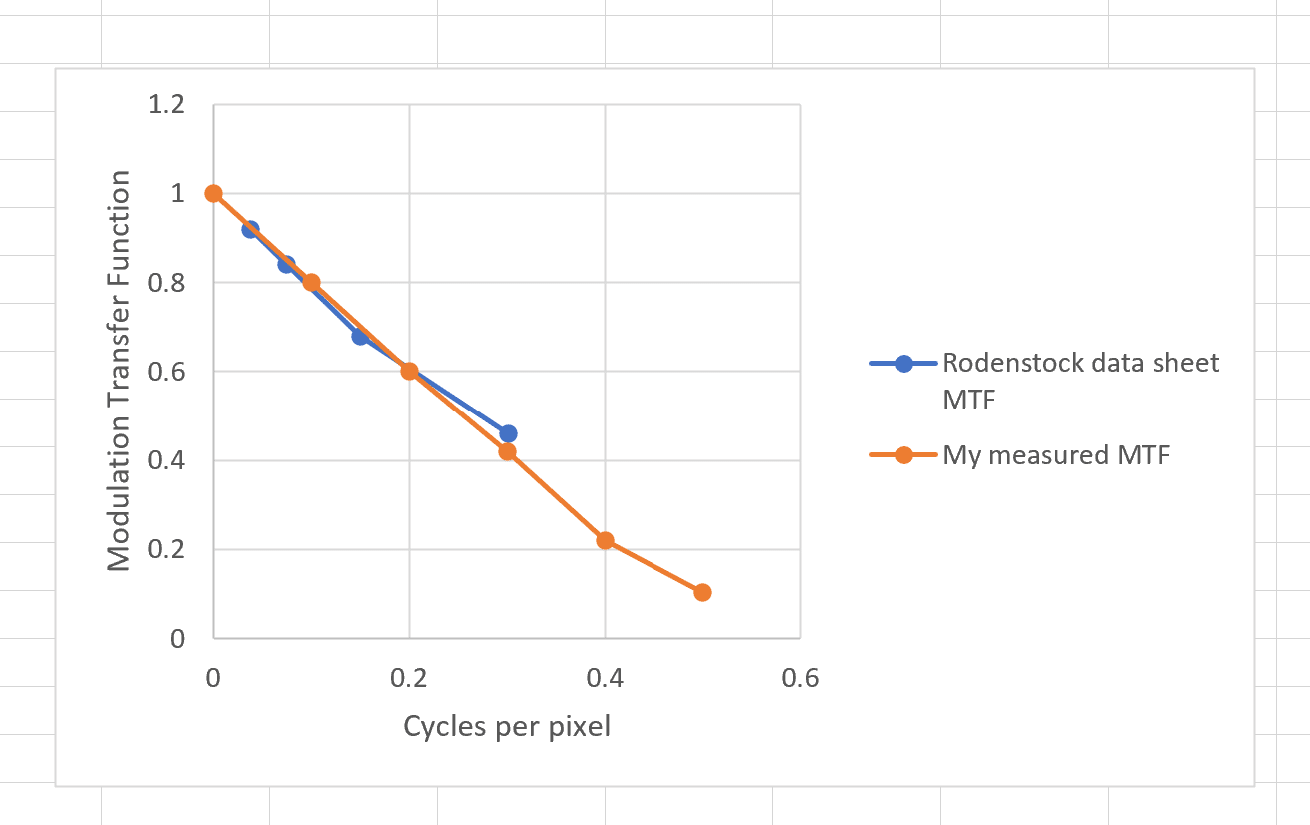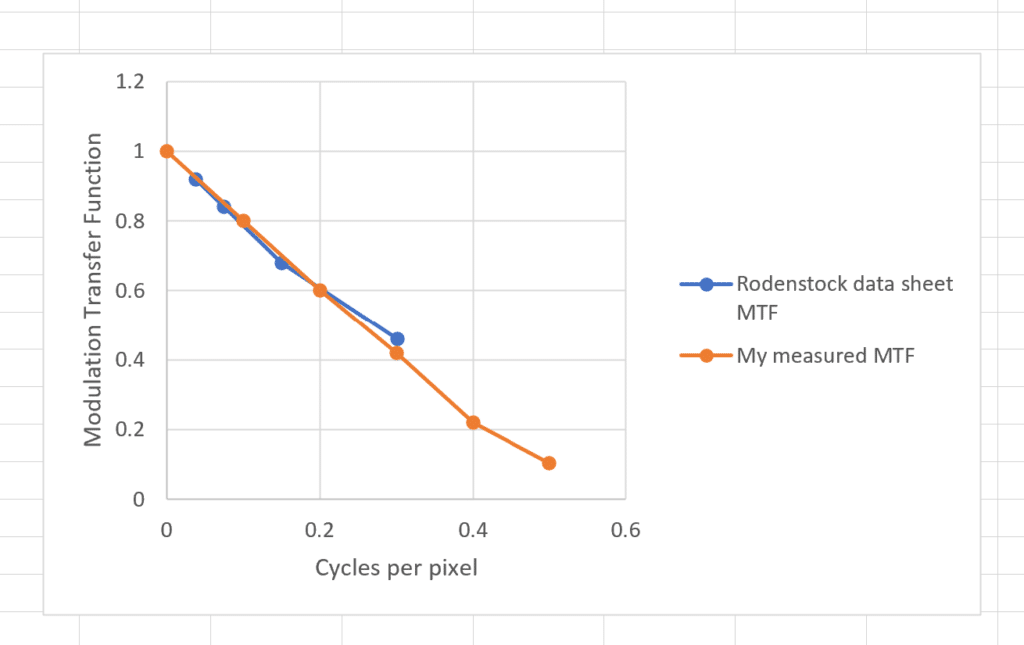 Agreement is surprisingly good — at least, I was surprised. How can this be? My measured data is degraded by the effective pixel aperture of the GFX 100S, and the Rodenstock data is measured directly at the focal plane.
The answer lies in where the Rodenstock data stops in terms of frequency. The highest frequency is 80 lp/mm, which is about 0.3 cycles per pixel, which is just about where the pixel aperture size starts to become material. I may be reading too much into small differences, but I note that is the place where the two curves start to diverge.
Thanks to Erik for the idea to do this presentation, and for his cut at using the same data for comparison.