This is the 19th post in a series about the Leica Q2 Monochrom. You can see all the other posts in the series by looking in the Category List drop-down menu on the right side of the page.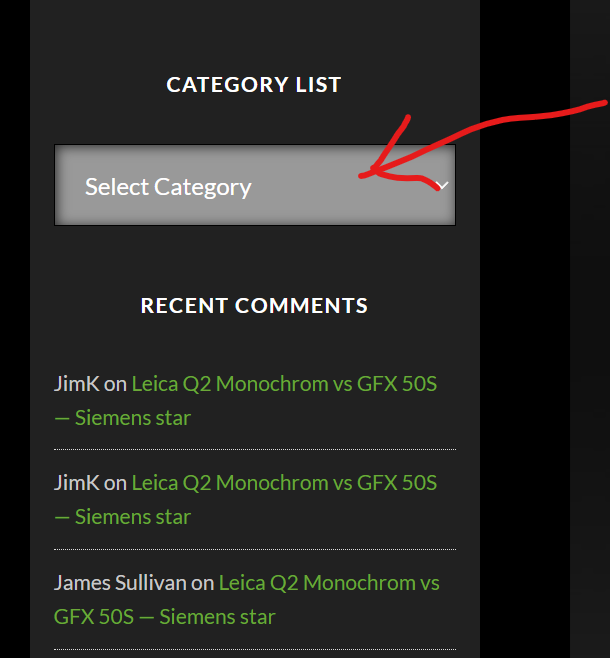 With the Q2 Monochrom, Leica doesn't have to worry about bad color. So I thought maybe they'd not have such an aggressive hot mirror as most cameras. I got a 49mm R72 (720nm IR passing) filter, and put it on the camera. With the lens wide open at 30 seconds exposure and ISO 12500, the finder was completely black when I aimed the camera at sunlit foliage.
So I guess the answer is no, you can't do IR with an unmodified Q2 Monochrom. Maybe Leica has an aggressive hot mirror to make the job the lens has to do easier. Maybe you could get something to register if you used exposures of several minutes.