I received a request to look at how Lightroom sharpens the Leica Q2 Monochrom (Q2M) files.
Before I get into the graphs and numbers, I need to point out that there are three kinds of sharpening:
Input, or capture sharpening
Artistic sharpening
Output sharpening
The first has as its objective to get the file sharpness to match the scene sharpness. That's the kind of sharpening I'm going to be talking about in this post. The second is sharpening to fulfil your artistic goals for the image, and the third is sharpening to compensate for softening in your output device.
I made 14 images of a low-contrast slanted edge target at a 16-foot distance. I used Imatest to find the sharpest one, and that's the one I used for all the rest of the test.
Here is a slanted edge analysis of the raw file: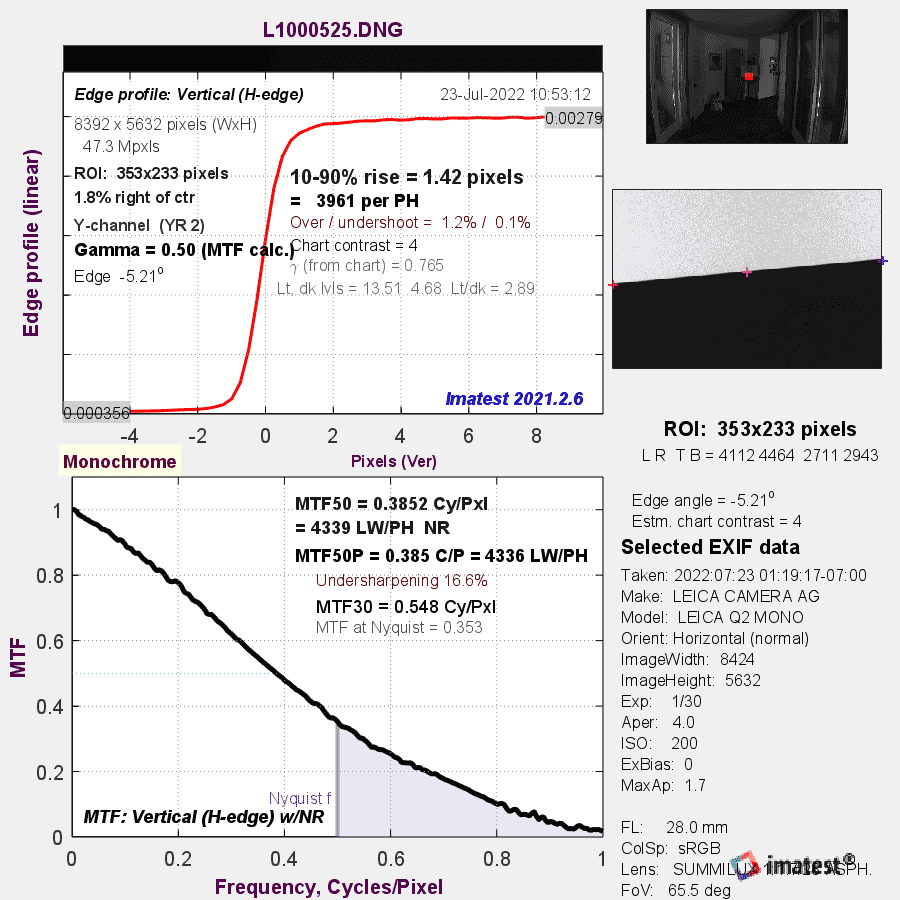 This is quite a sharp image. MTF50 occurs at 0.385 times the sampling frequency, and there is a lot of aliasing.
Here's the file with the default Lightroom Classic sharpening settings, which are amount = 40 and detail = 25: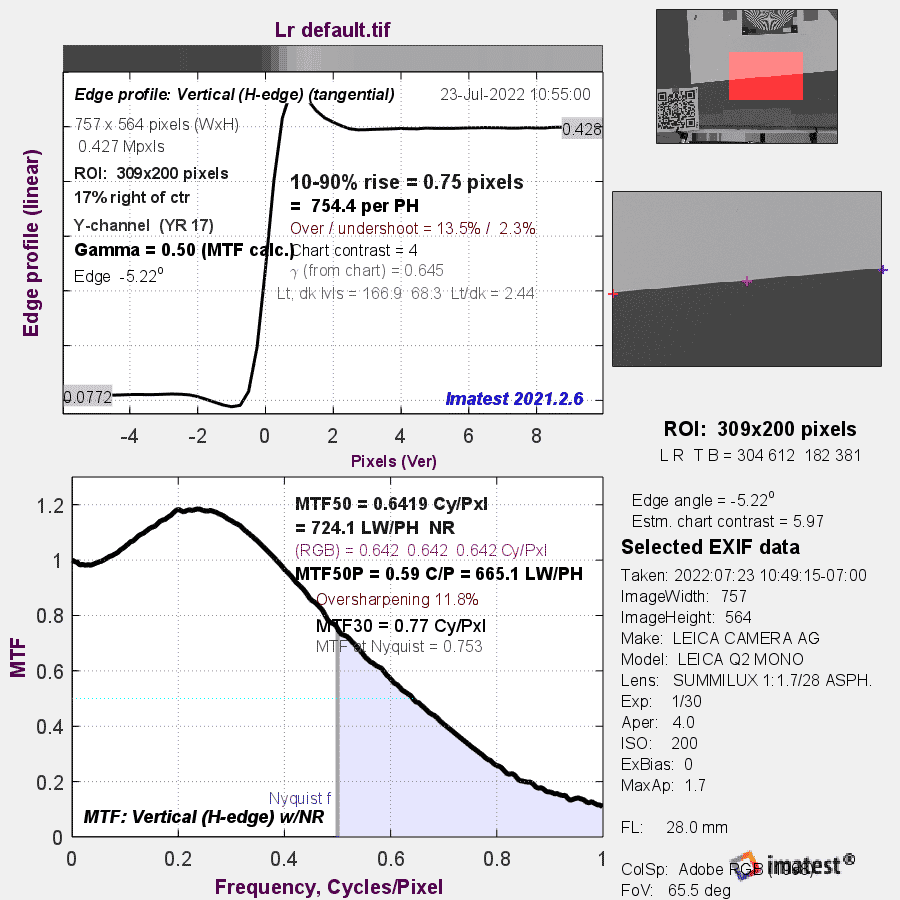 There's a technical word to describe this kind of input sharpening: horrendous. Look at the overshoot and undershoot on the edge profile. Look at the fact that MTF50 occurs at higher than the Nyquist frequency. A few years ago, Adobe amped up the Lr default sharpening settings, and this is what we have to deal with now.
Backing the amount down to 20 and leaving the detail at 25: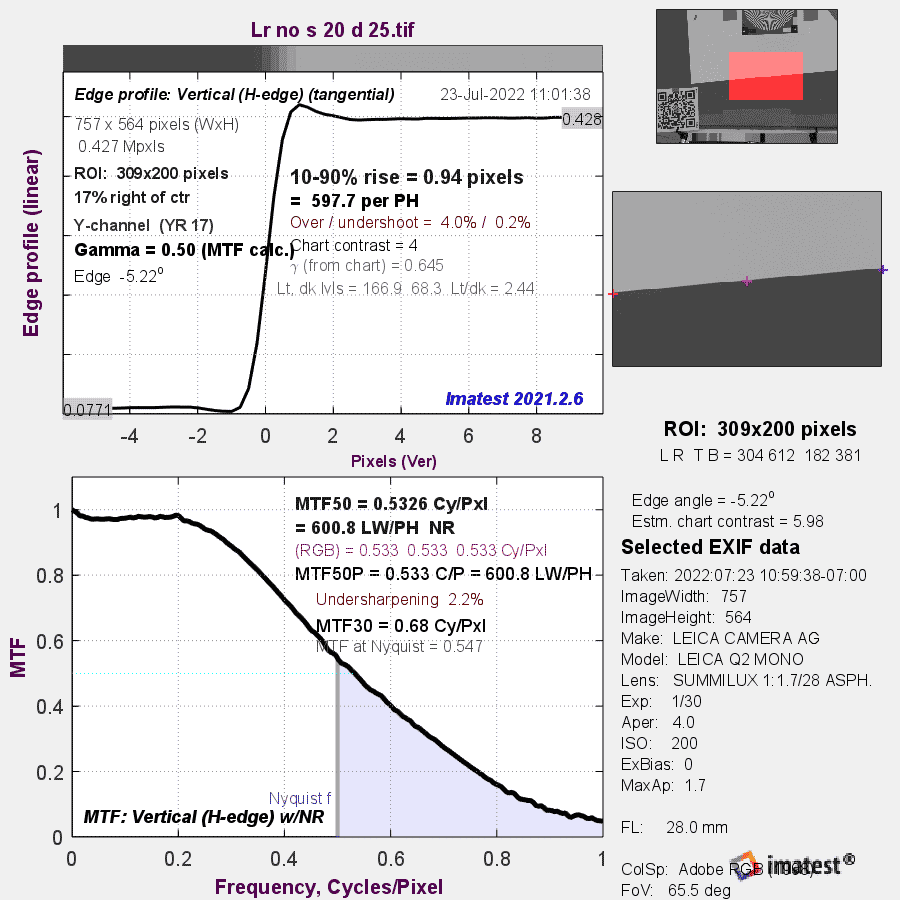 Still oversharpened.
Amount 20, detail 0: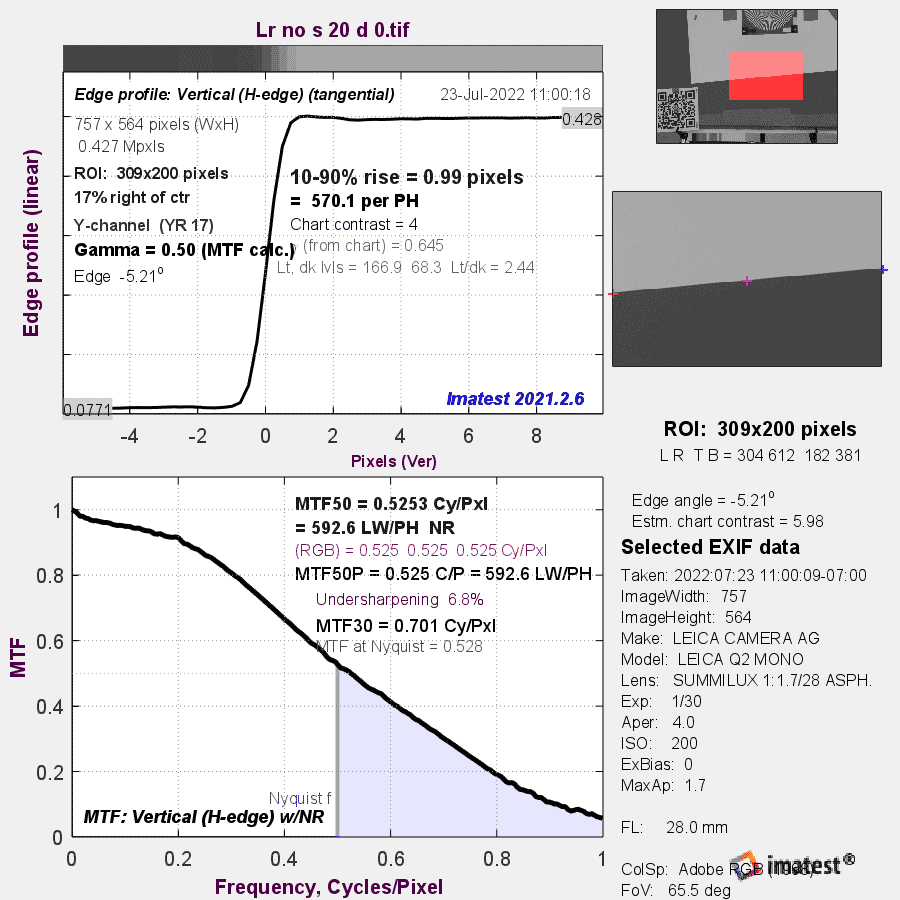 A tiny bit oversharpened. This would be fine for most things. I use the above settings as my Lr defaults for the GFX 100 and g=GFX 100S, and I'll probably stick with that for the Q2M.
Amount = 10, detail = 0: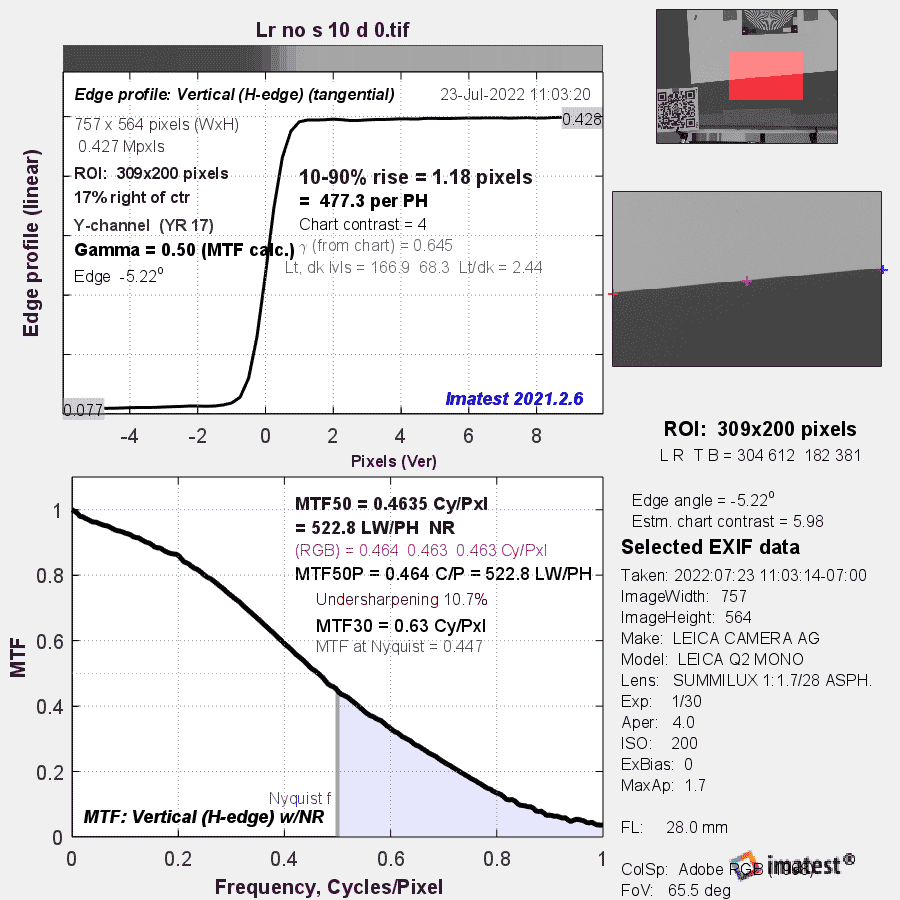 Not too bad. By the way, ignore the per-picture-height numbers in all but the first set of graphs. I sent crops to Imatest, so they're based on the crops, not the full image height. Also ignore the Imatest over/under sharpening estimates; I have not found them useful. Instead, look to make sure that there is no overshoot or undershoot.
For the record, no Lr sharpening: