This is the eleventh in a series of posts about the Nikon 70-200 mm f/2.8 S lens for Nikon Z cameras. The series starts here.
In a previous post in this series, I found that my copy of the Nikon 70-200 mm f/2.8 S wasn't quite up to the high standard set by the F-mount version, the 70-200 mm f/2.8 E when both lenses were set to 200 mm. In this post, I set out to quantify that. Several people have said that the S lens is slightly better than the E lens wide open at 200mm. I am reminded of one of Roger Cicala's bon mots: if you return a zoom lens because it doesn't perform well at one focal length, you'll get back a lens that doesn't perform well at a different focal length. Nevertheless, I persevered. I created a target that combined a 144-spoke sinusoidal Siemens Star and a slanted edge, both at low contrast.  I photographed it from a distance of 22 meters.
Other particulars:
ISO 64
f/2.8
Manual exposure, ETTR in live histogram.
Subject in the center and the upper right corner.
AF-S pinpoint focusing.
Six shots at each setting, focusing anew for each shot, picking the best using the Imatest sharpness ranking utility. This method calibrates out focus curvature.
Developed in Lightroom
Sharpening set to zero.
White balance set to gray background on Siemens Star target
Adobe Color Profile
Minor exposure adjustments, with same adjustment applied to all images from both lenses, so corner darkening is unaffected.
Chromatic aberration correction turned off.
Everything else at default settings
The scene, with  the target centered using the S lens wide open.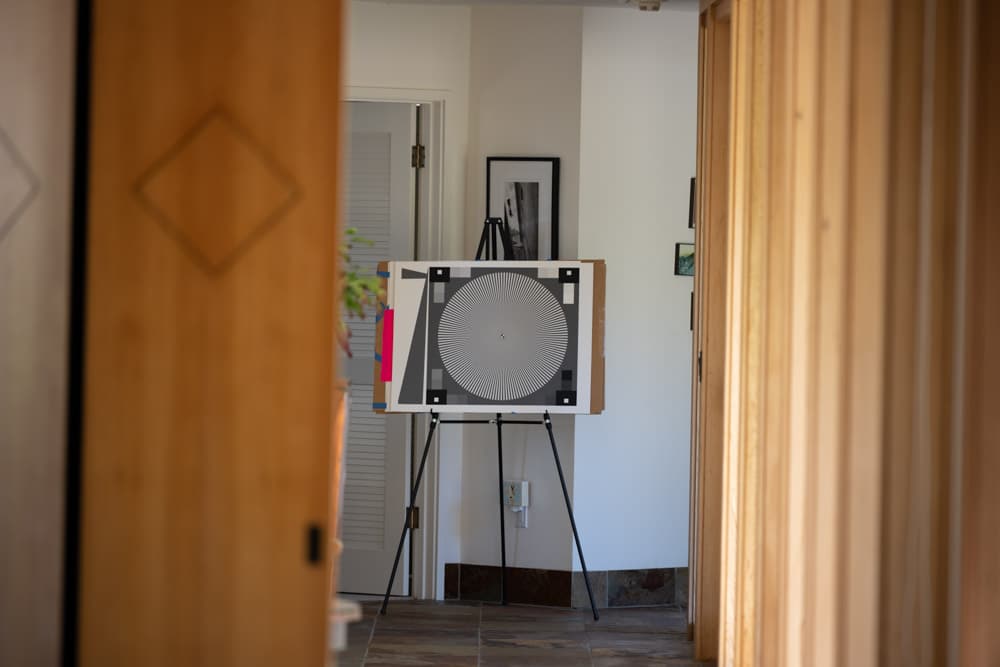 The target: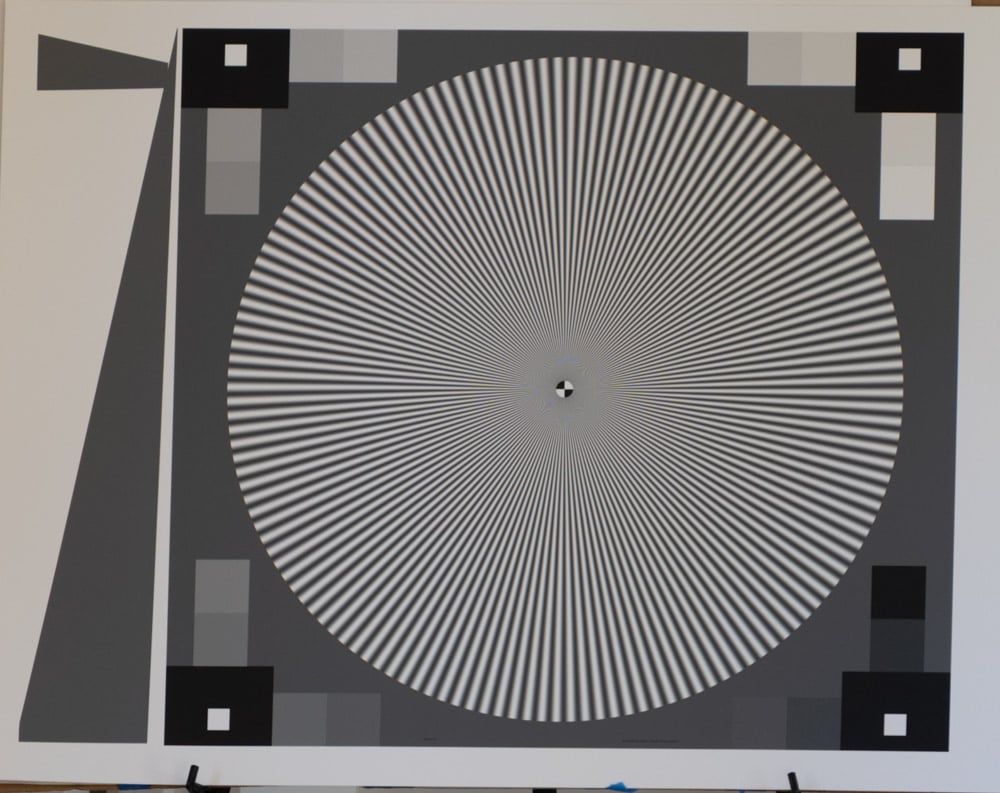 MTF on axis, using the slanted edge: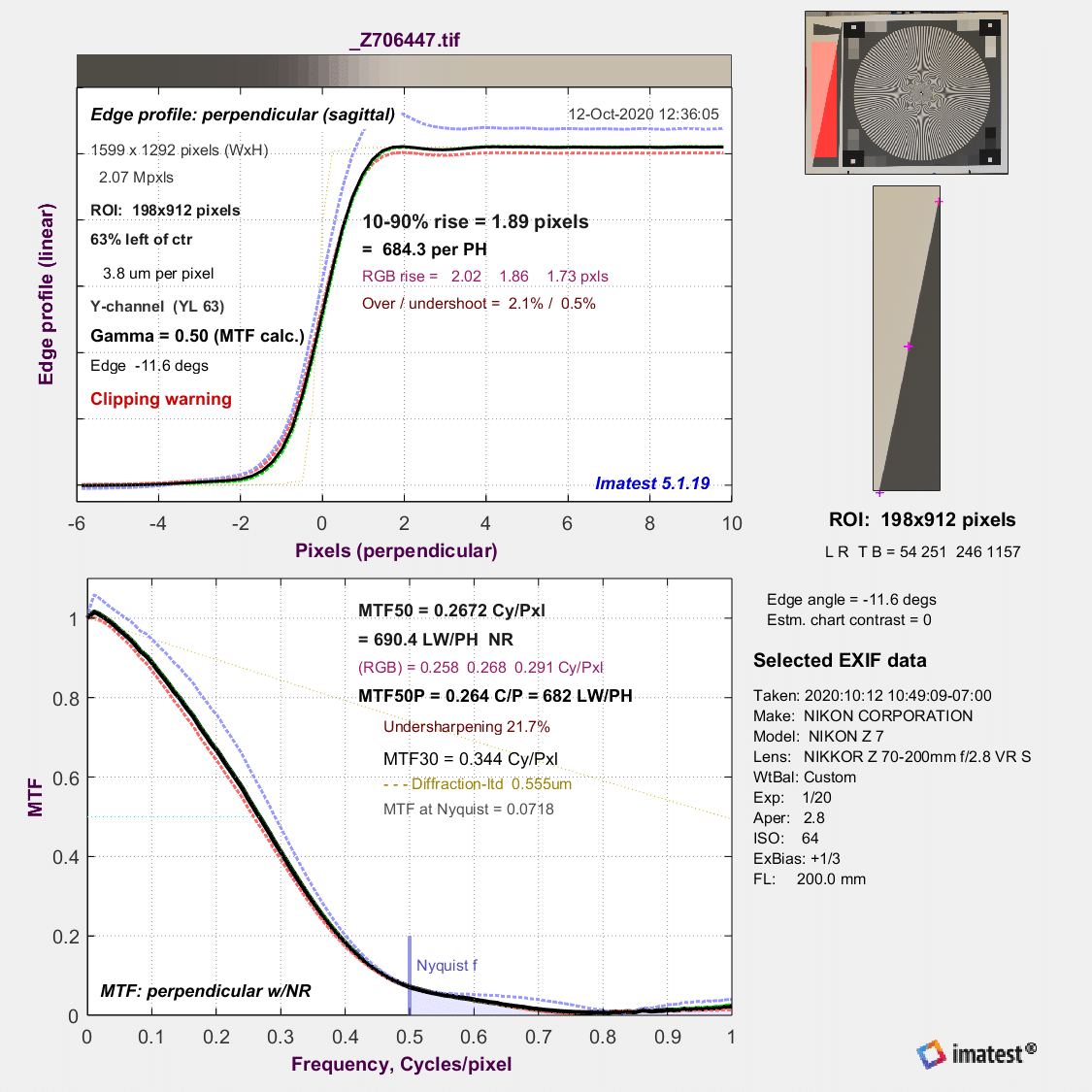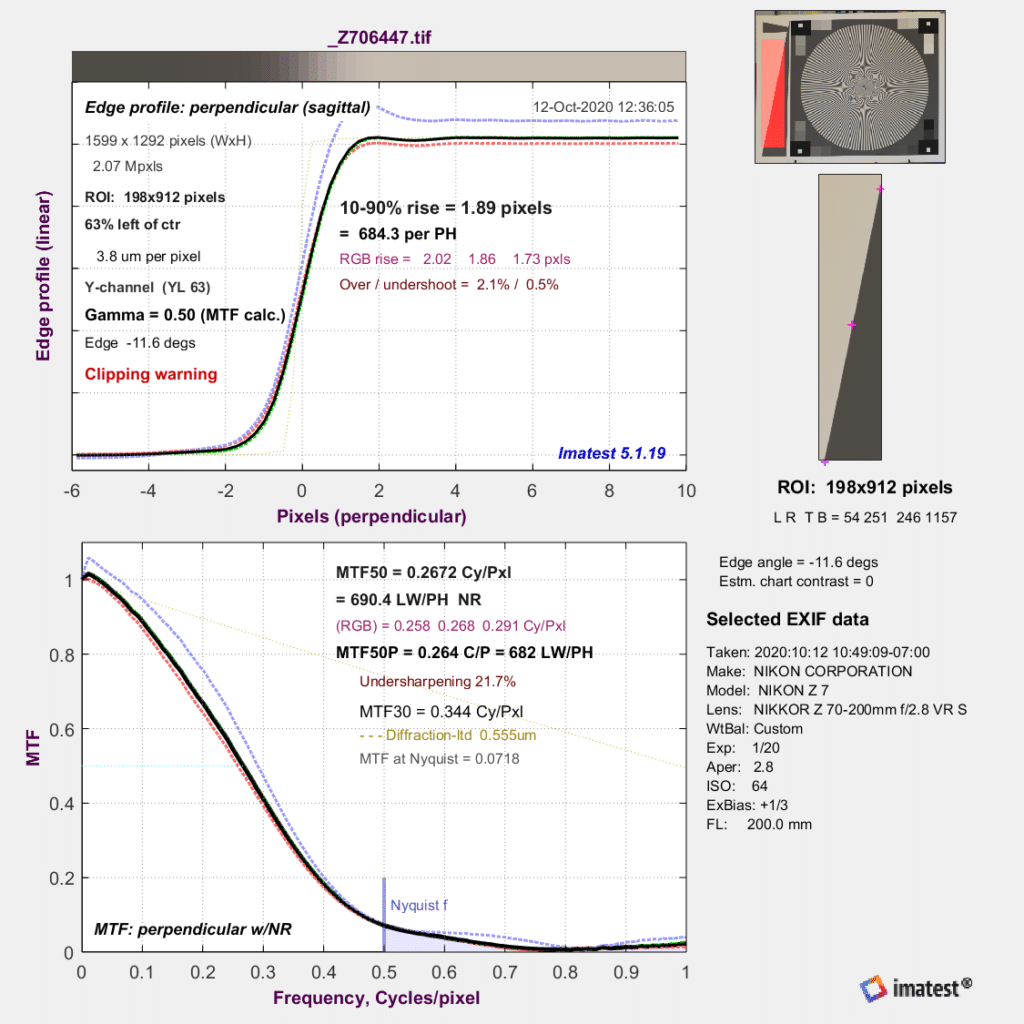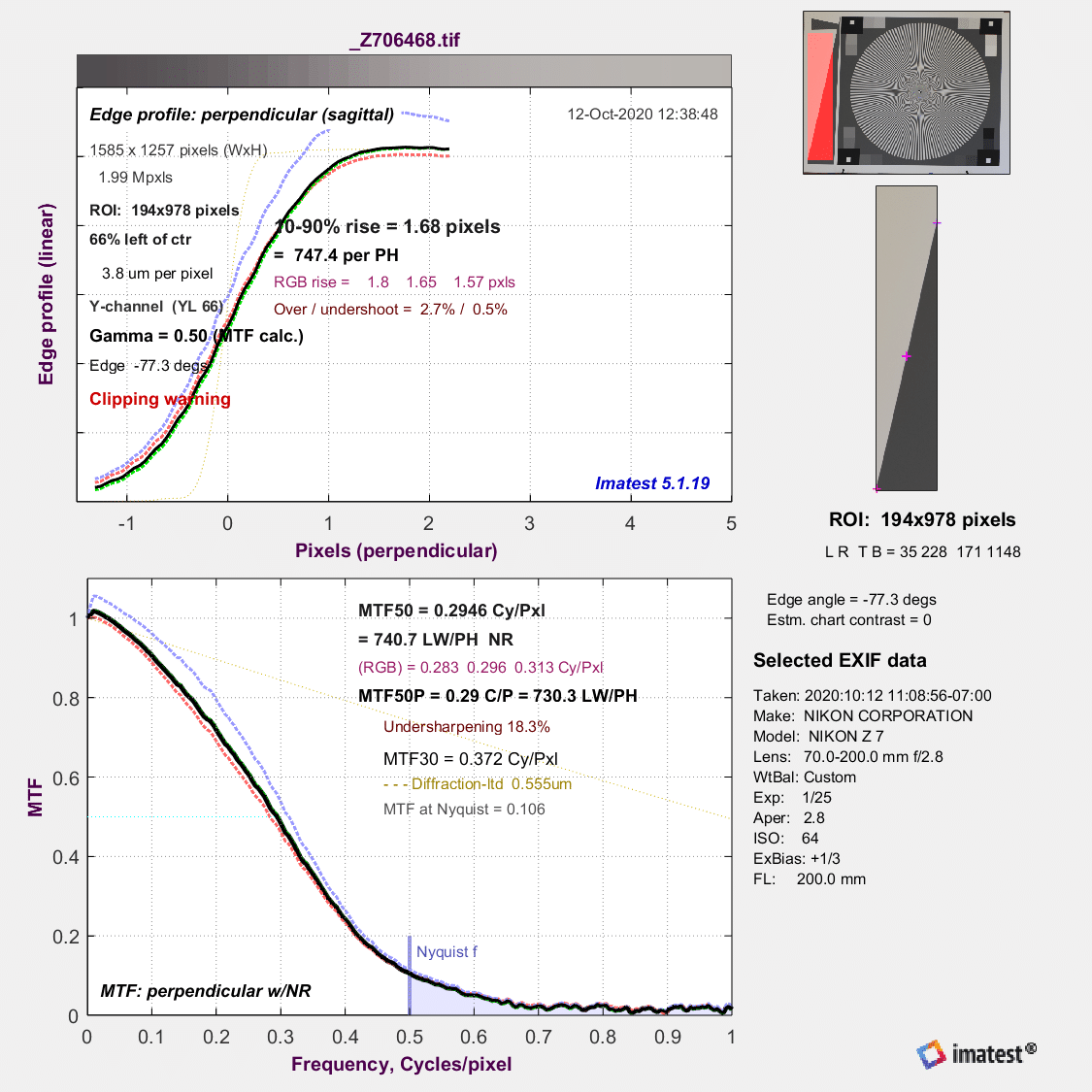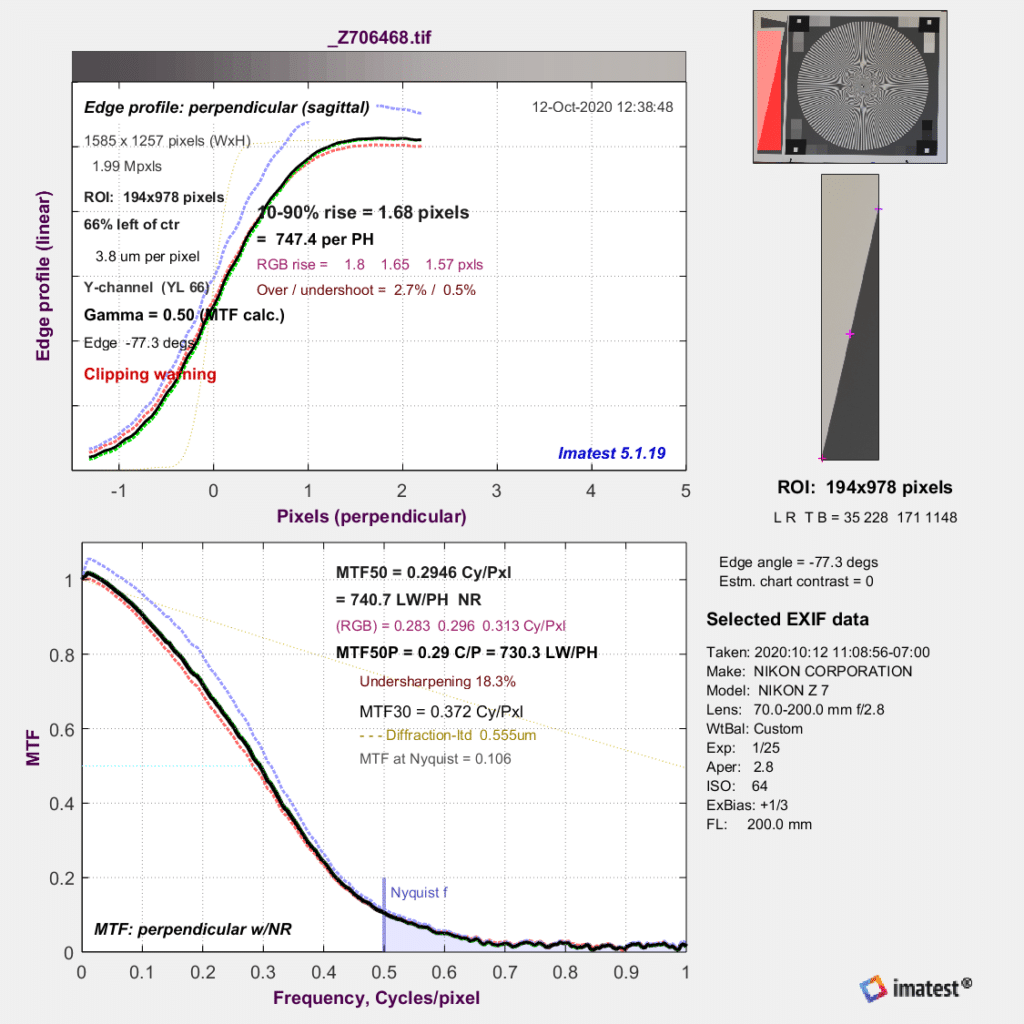 These results are very close.
In the corner: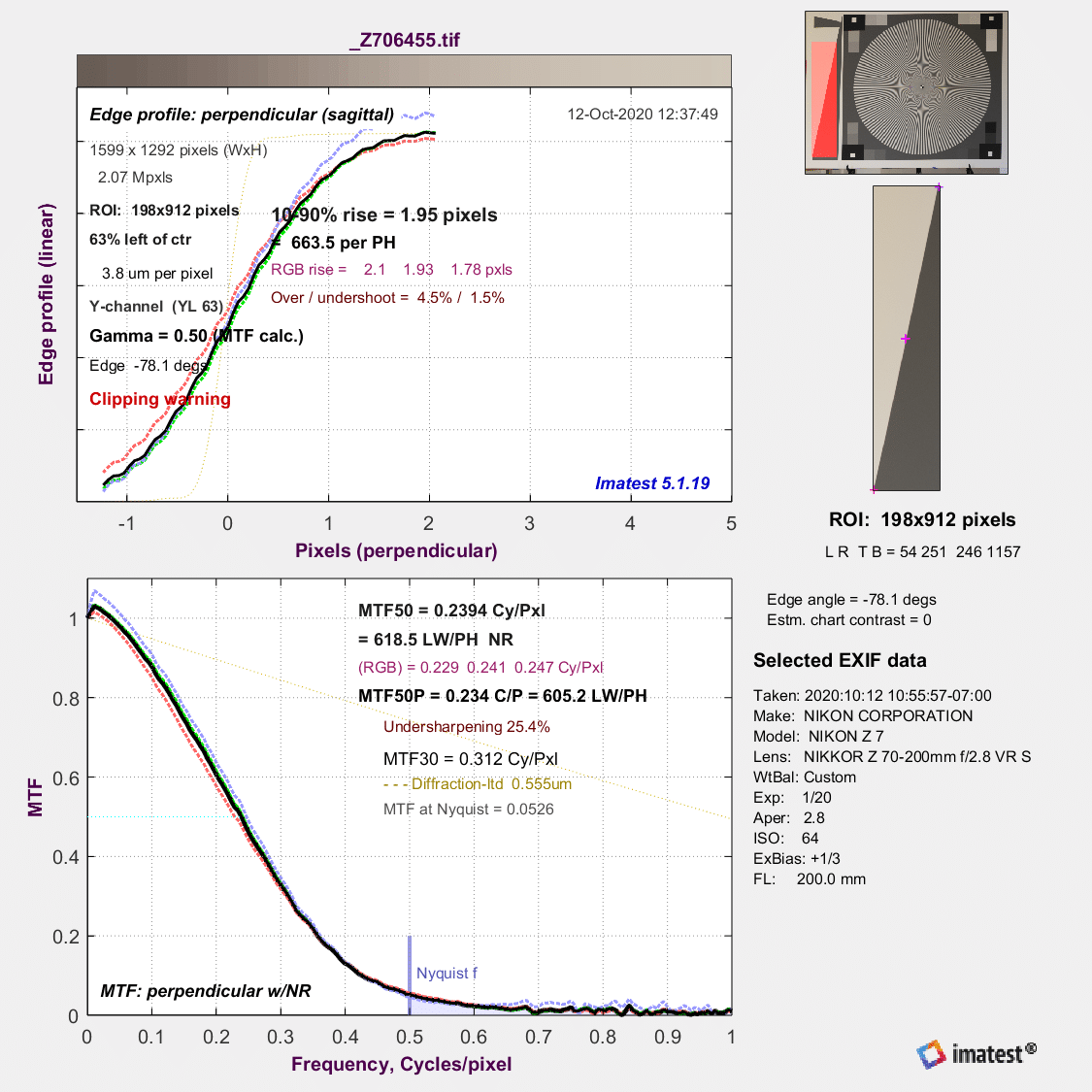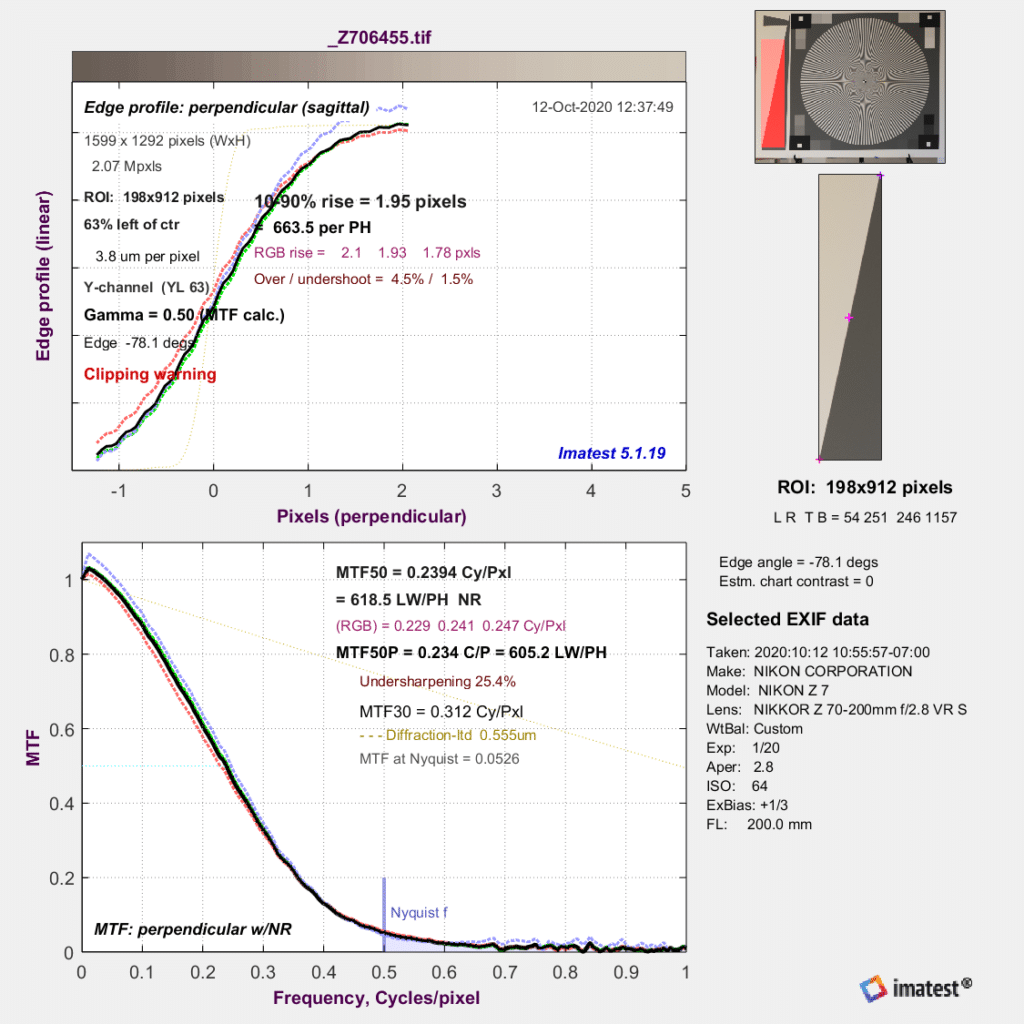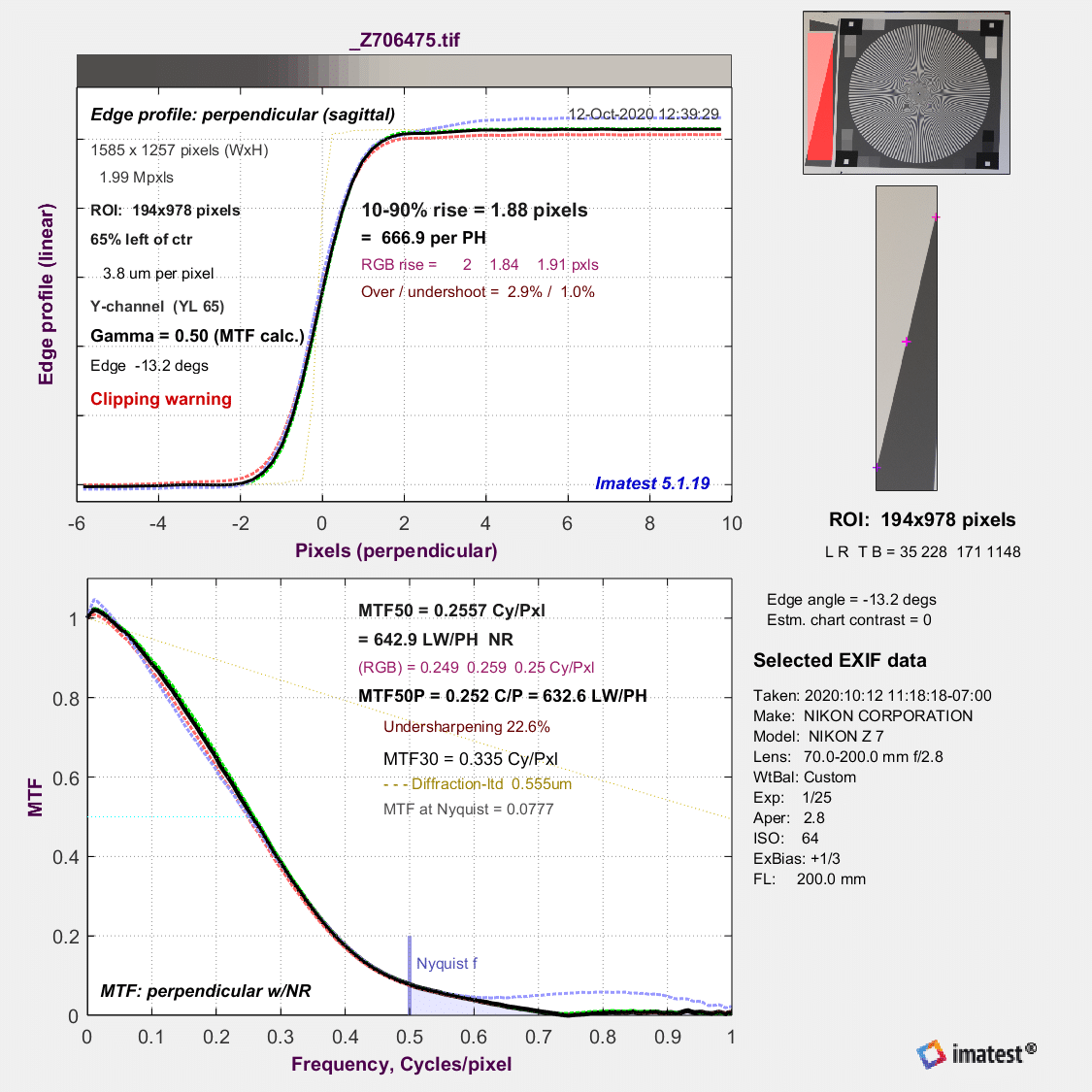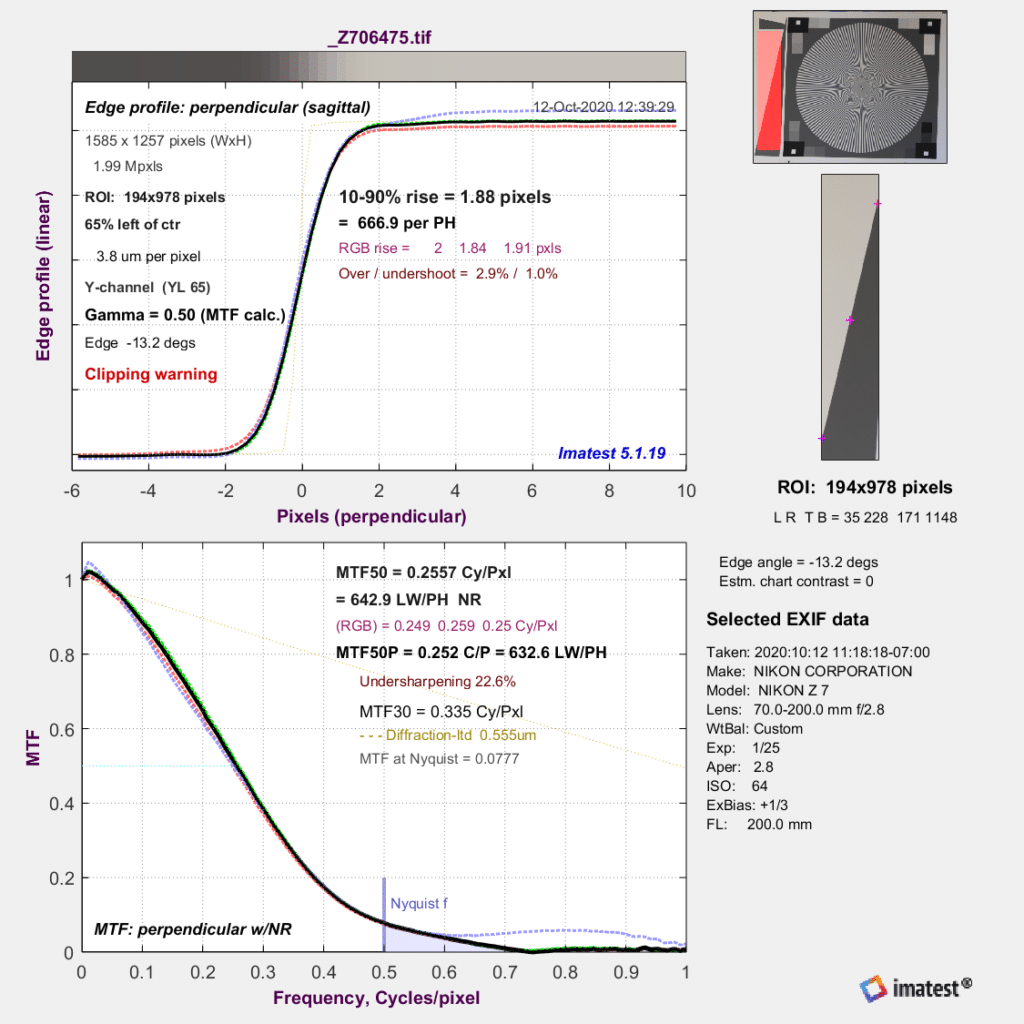 Again, I'm not seeing much difference here. The E lens is a little sharper, but not much.
Looking at sharpness in all directions, using the Siemens Star part of the target: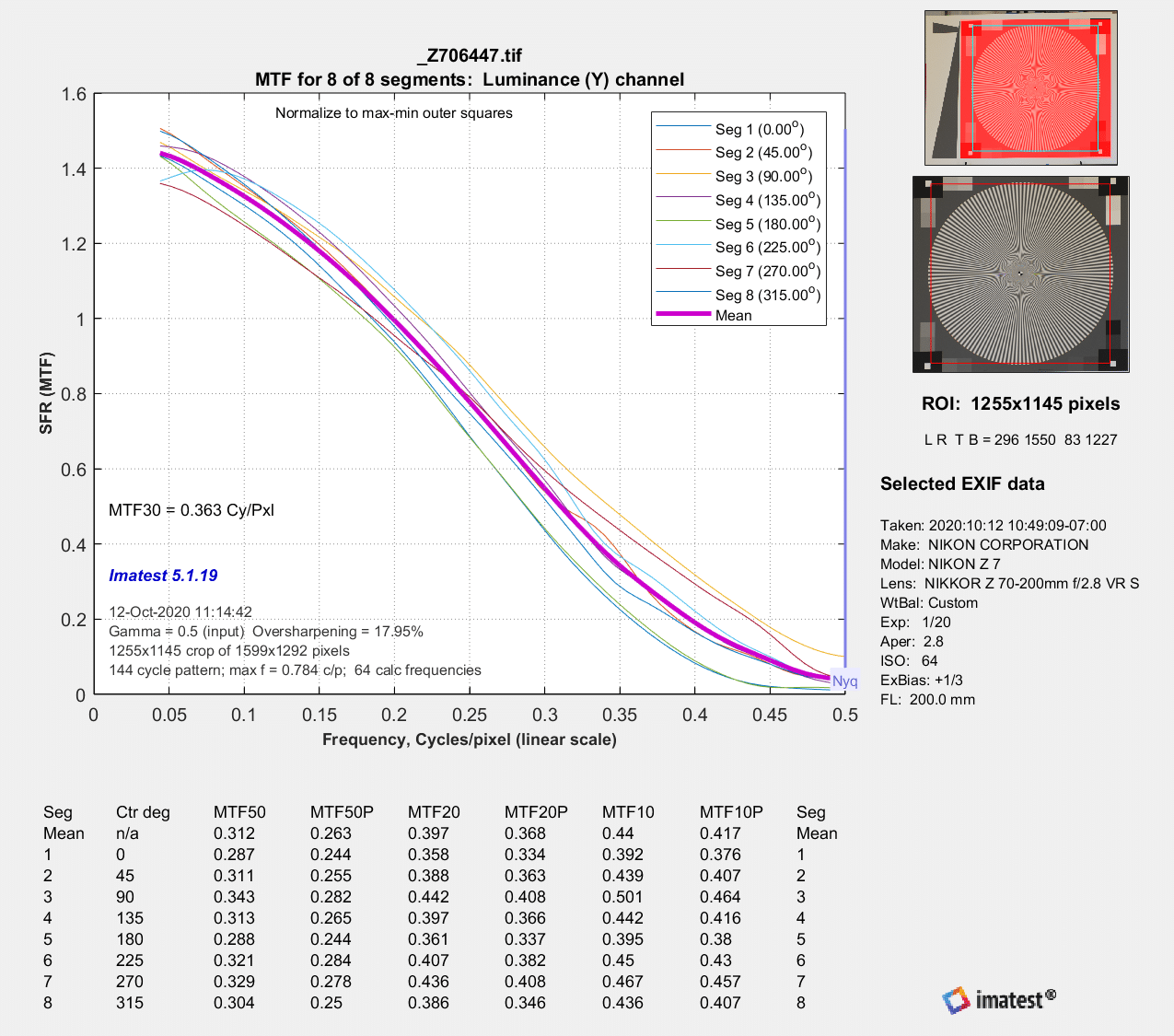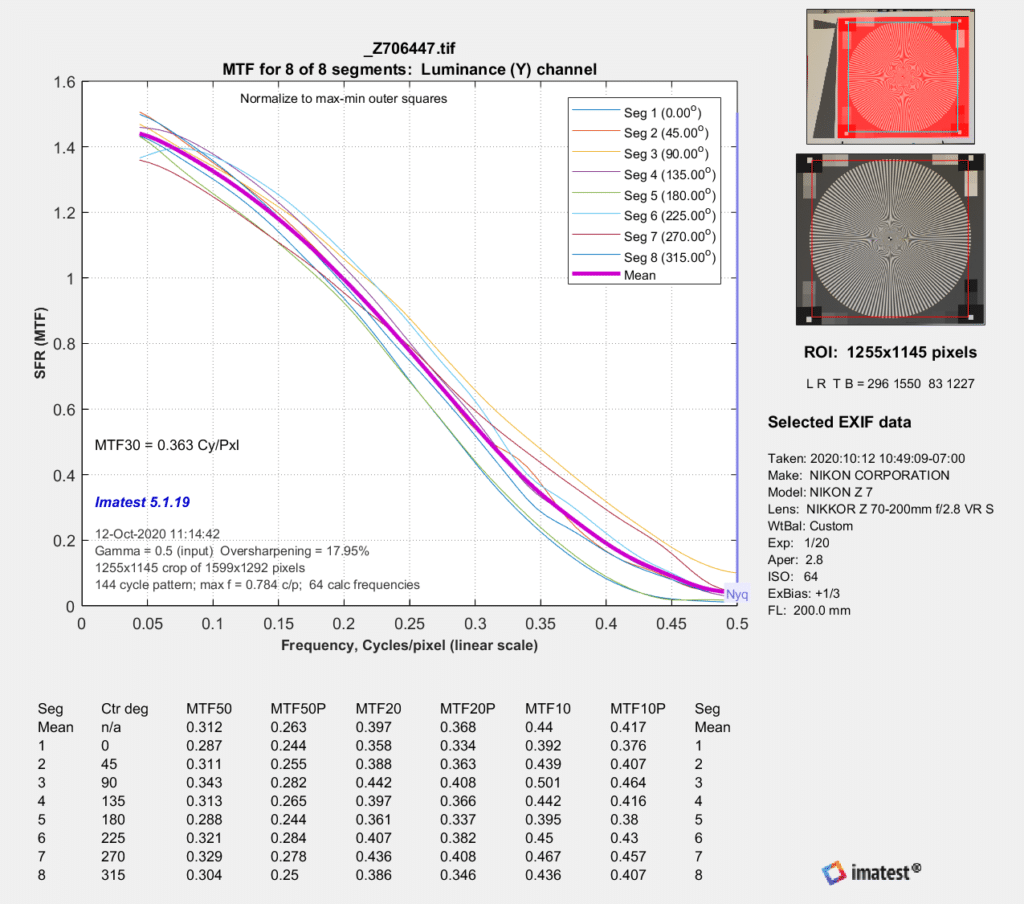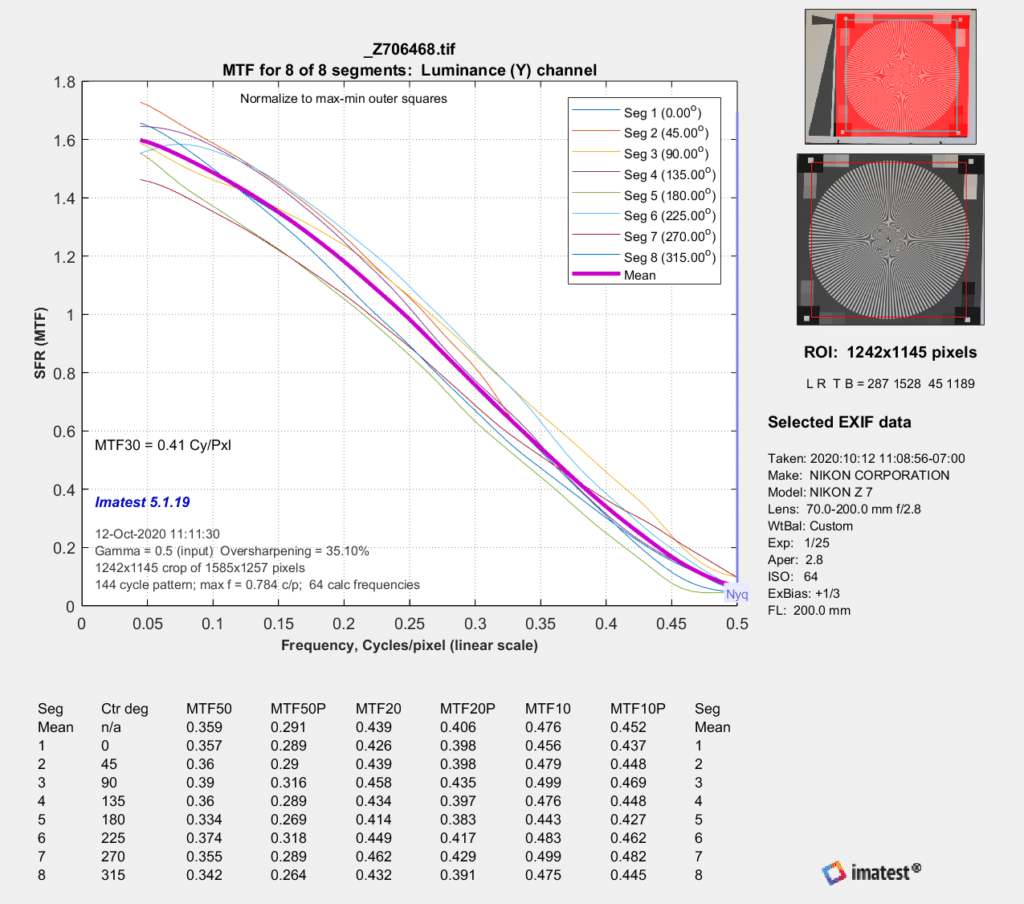 Again, the two lenses look very similar.
In the corner: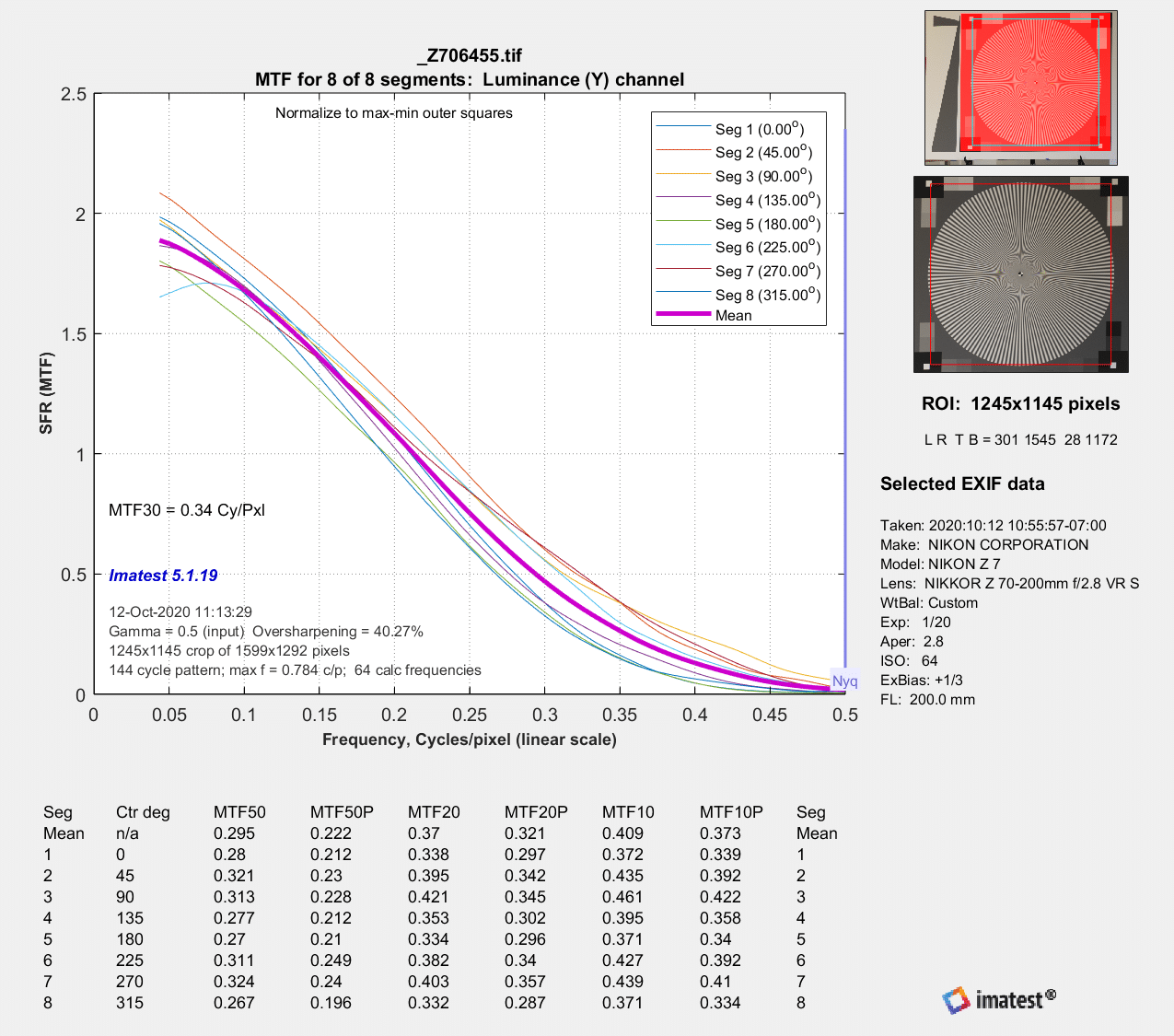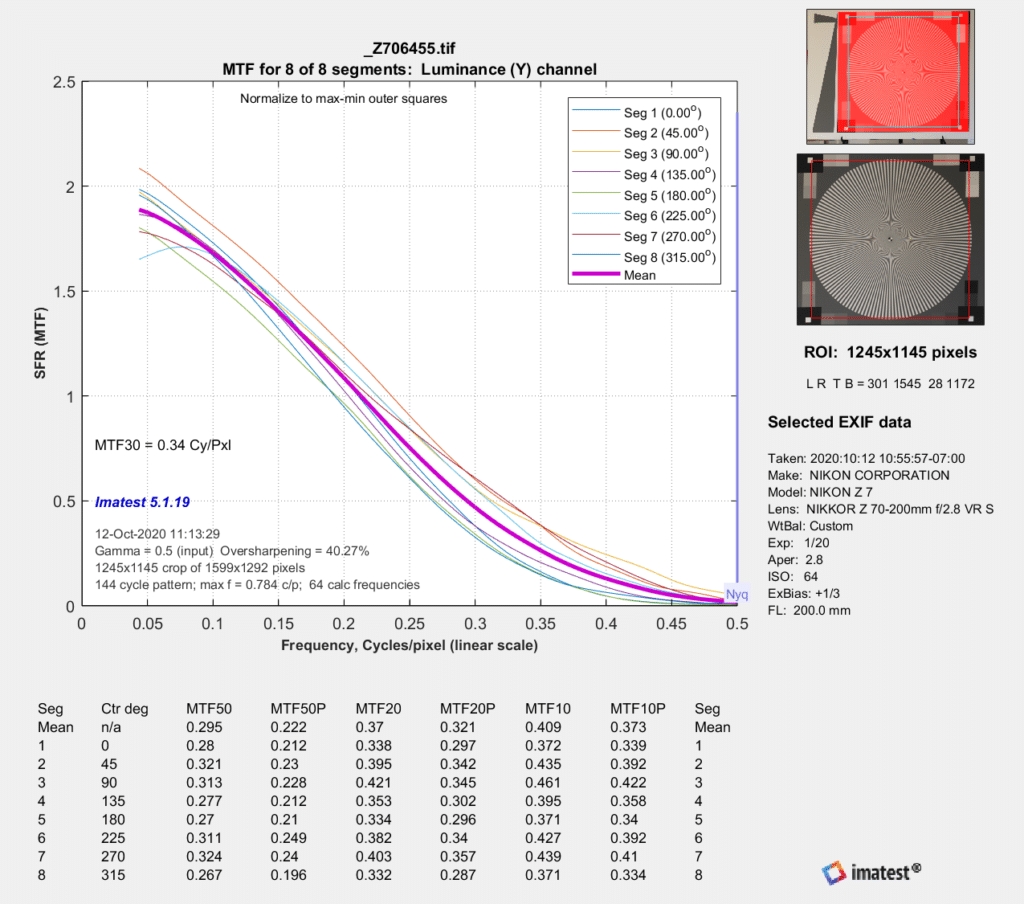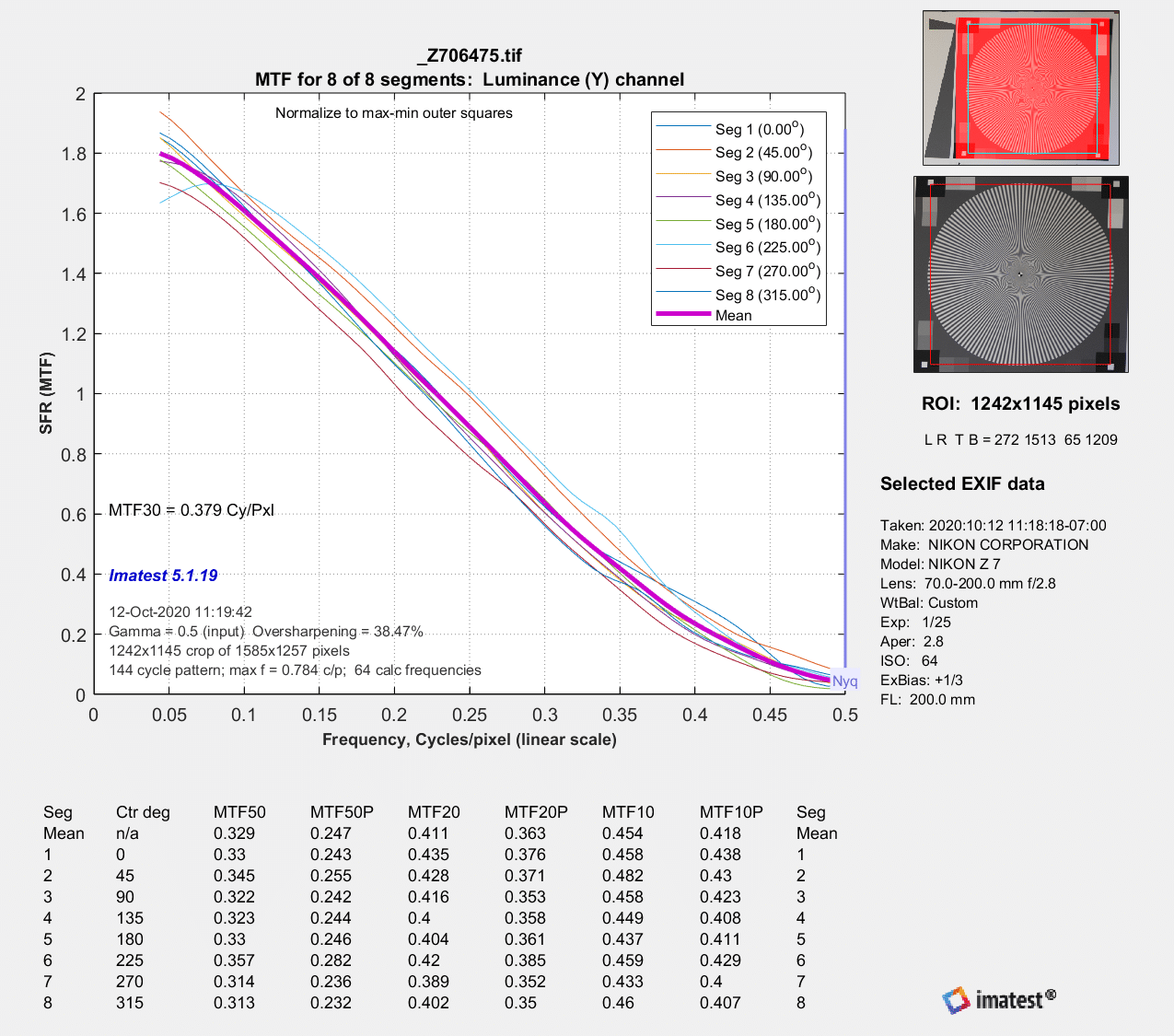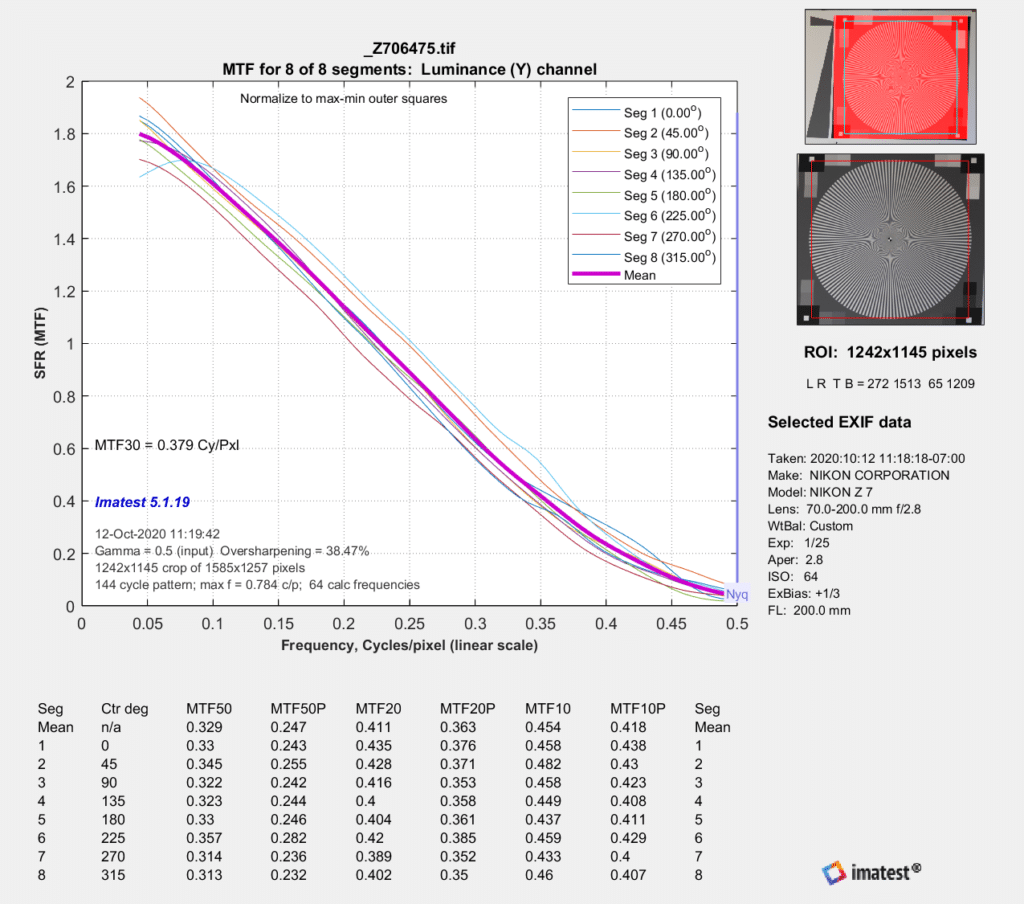 The E lens is better, but it's certainly not night and day.