This is one in a series of posts on the Nikon Z6 and Z7. You should be able to find all the posts about that camera in the Category List on the right sidebar, below the Articles widget. There's a drop-down menu there that you can use to get to all the posts in this series; just look for "Nikon Z6/7".
I just picked up a 50 mm f/1.8 Nikkor S. The first thing I do with a new lens is put it through my lens screening test.
Here's a sample full frame image, lens wide open and target about 50 meters away: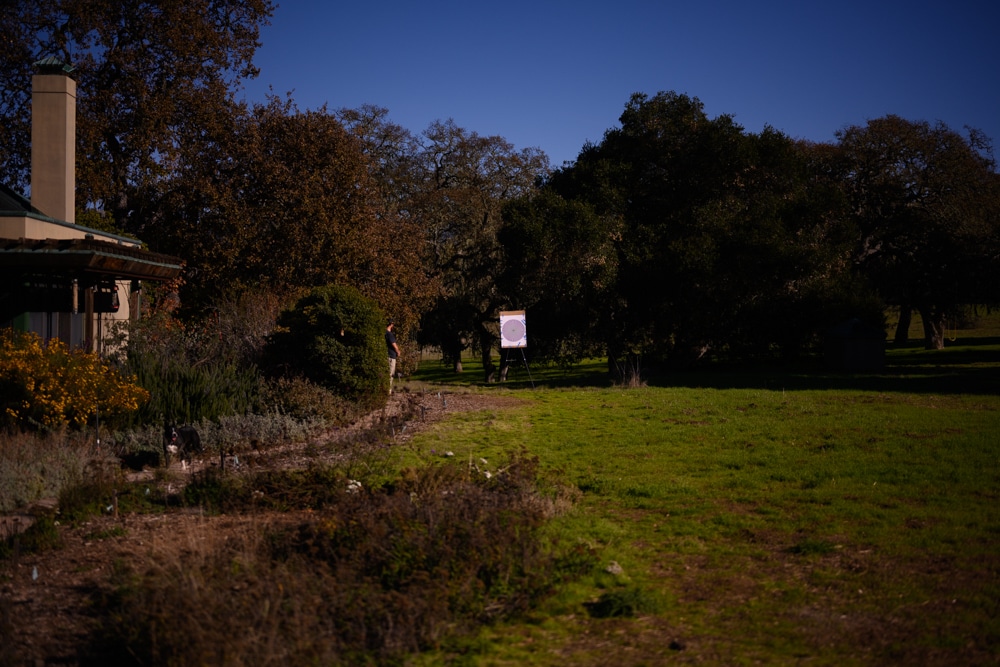 It looks dark because I exposed for the Siemens star target. Here's a 200% enlargement of the star placed in the center, all four corners, and all four sides: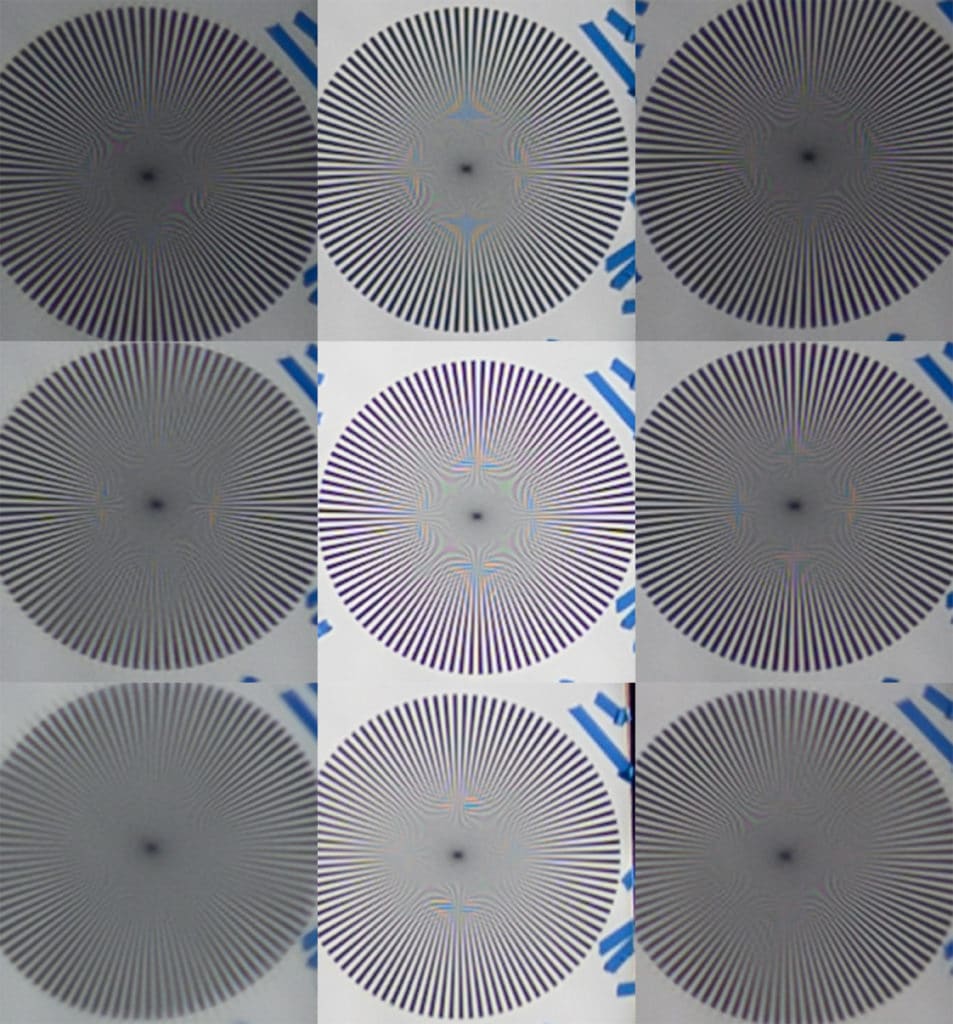 You can see there's quite a bit of light falloff off-axis. This is not unusual for fast lenses. The top row is much sharper than the bottom. The left bottom corner is especially affected. Is this general softness in that region, or is it field tilt? We can find out by focusing on that corner: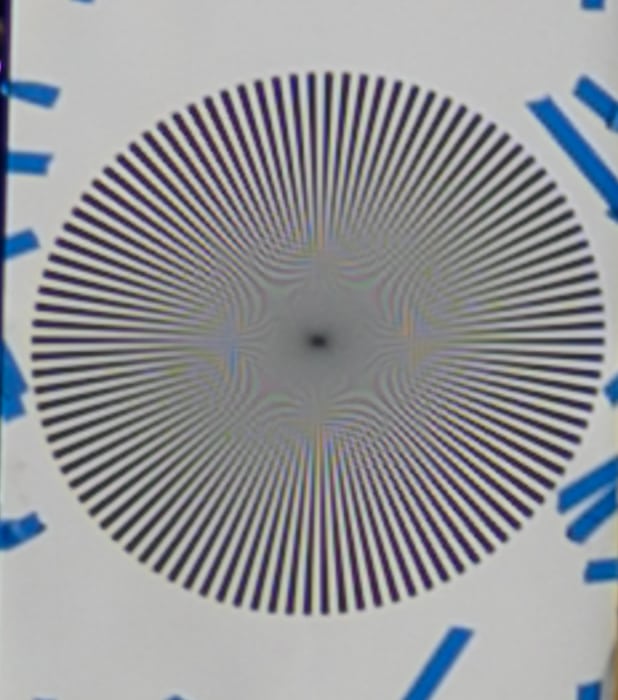 That's plenty sharp. So the lens is tilted. Since I don't intend to use this lens for flat-field work, this will not be a problem for me, and I'm keeping the lens. However, when I do my tests, I'll make sure to focus on the location in the image in which I'm interested.