This is one of a series of posts comparing the Sony 20 mm f/1.8 G lens to the 20 mm f/1.8 Nikkor S.
One of the things that photographer like to do with short lenses is make sun stars. It's not hard. You stop your lens down as far as it will go, aim it at the sun with some dark areas near it, fire away, and hope for the best. Some lenses cooperate by giving you dramatic stars. Some don't. You could argue that the ones that don't are better lenses, since the sun stars are a form of aberration: reflections off the diaphragm blades. But some folks prize the sun stars, and they can be used to good effect, even though they are somewhat hackneyed, so I usually test short lenses for sun stars. I put the Nikkon ona Z7, and the Sony on an a7RIV. Here's what I got: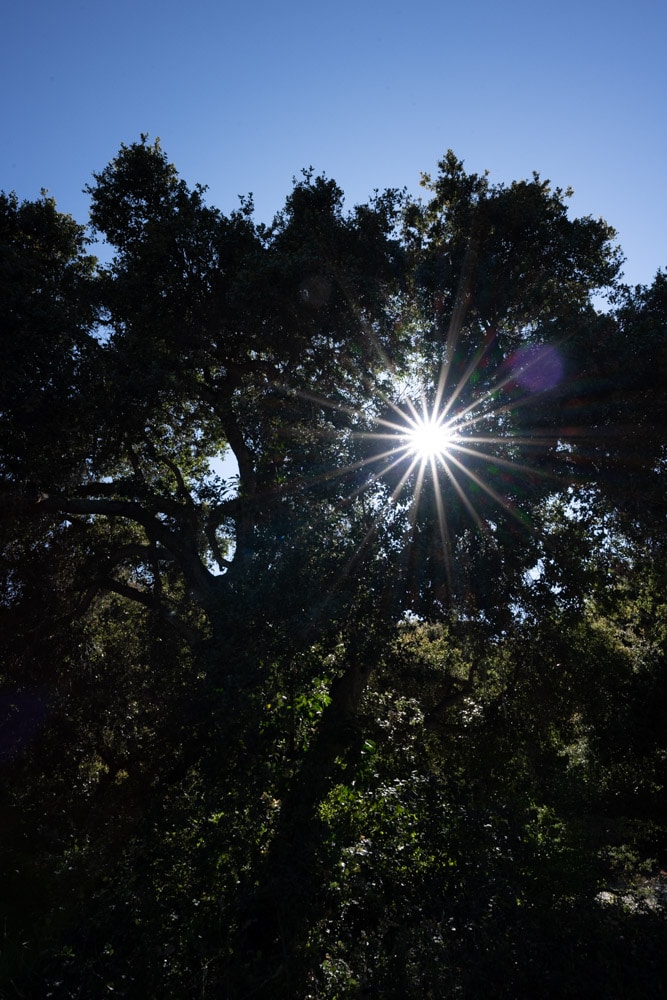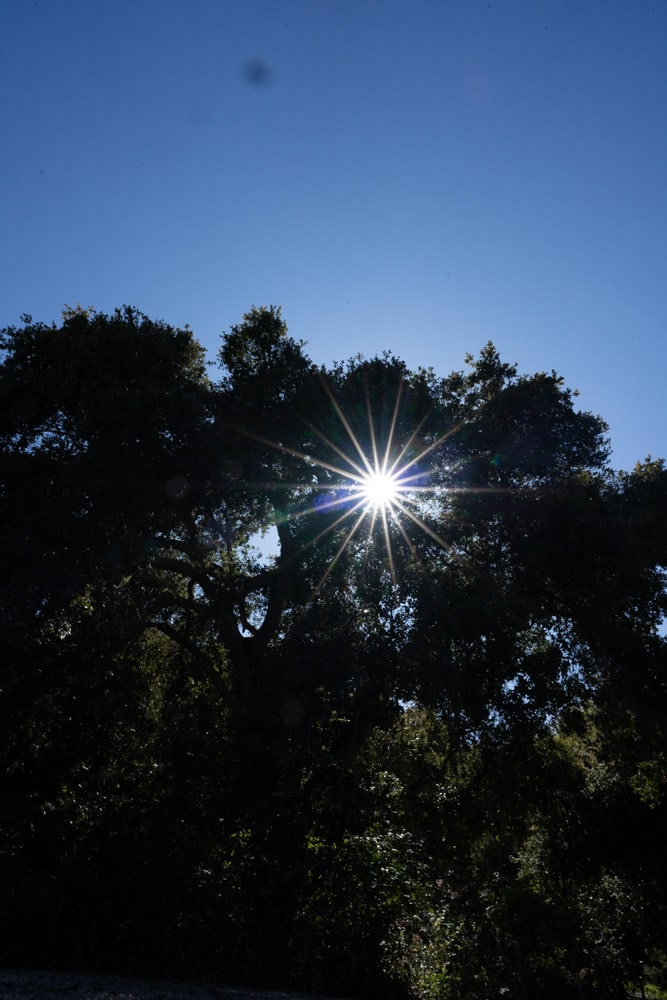 They both look fine to me. I ran a few tests with the Loxia 21, and it didn't make near a nice stars.
I guess I'm going to have to clean the Sony sensor.