I thought I'd compare the Epson driver's color mode to the Advanced B&W (ABW) mode that I used in yesterday's post. Here is the test grating at 360 ppi, printed at 2880/1440 dpi: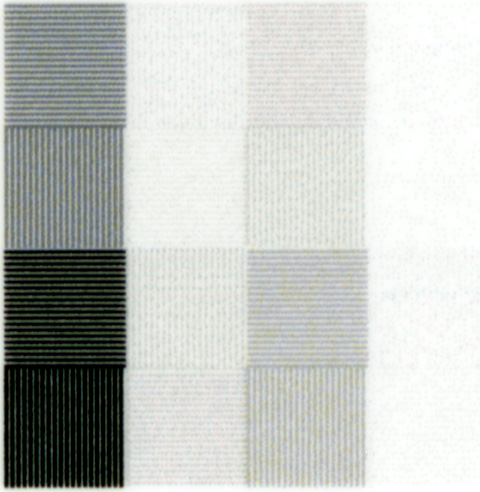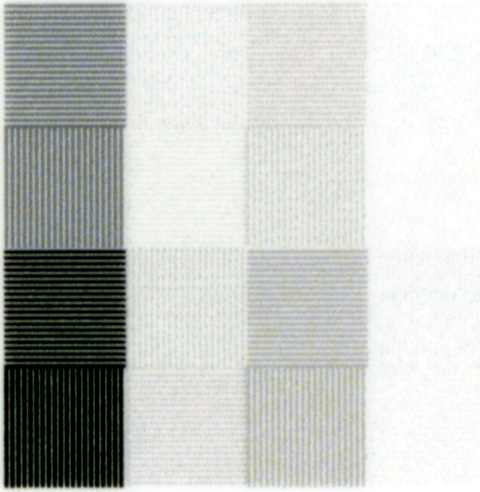 Except for some color shifts that vary with gray level, it looks a lot like the ABW print.
At 720 ppi, it looks like this: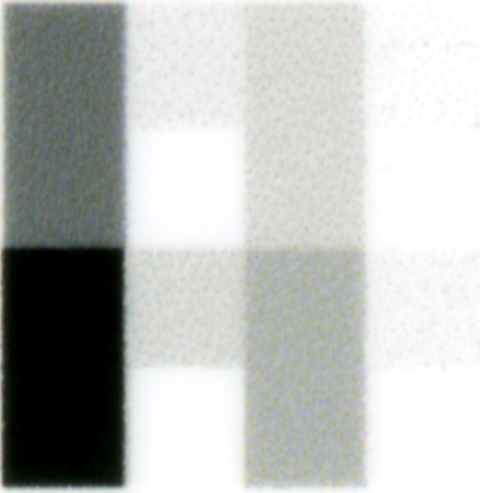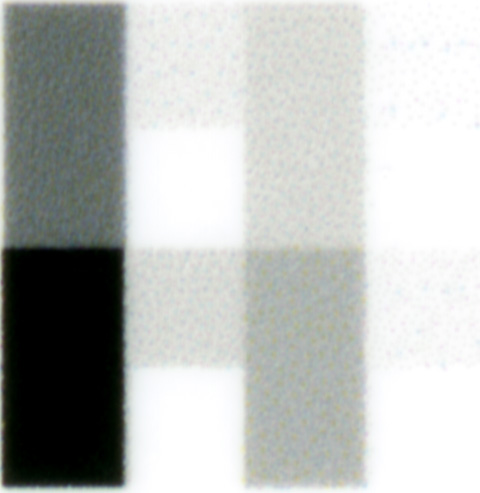 Again, the grating has been smoothed over completely by the printing process, and the vertical and horizontal stripes render as different gray levels in what should be the Zone VII areas.
Under the microscope, the fine structure looks like this: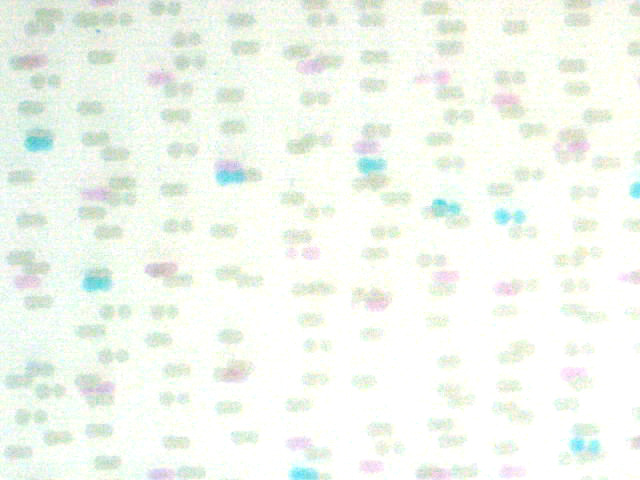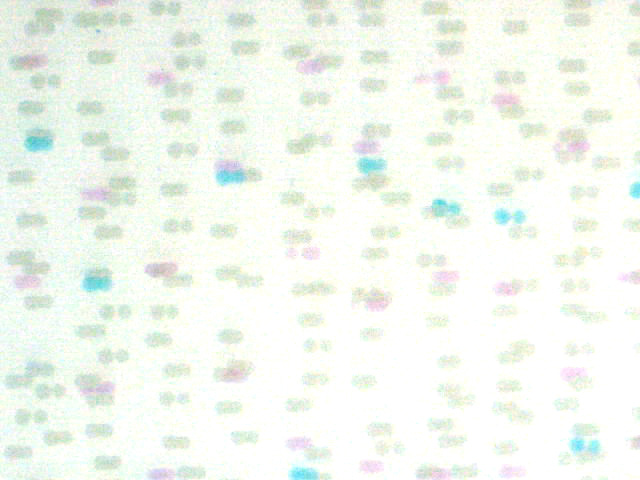 I apologize for the uneven lighting; it's not a laboratory-grade instrument. The dot sizes and spacings appear to be the same as in ABW mode, and there appears to be a little more use of the colored inks. The surprise to me is how similar the ABW and color modes look on this pattern.
In hopes of getting the grating resolved at 720 ppi, I checked the dirver control for Finest Detail. I had not checked it before because Epson doesn't recommend it for photographic use. Here's what I got in ABW mode: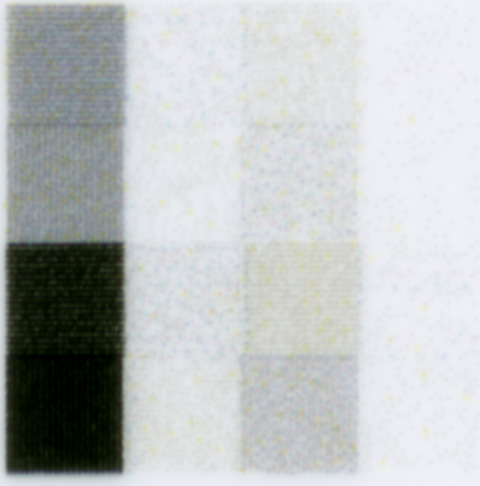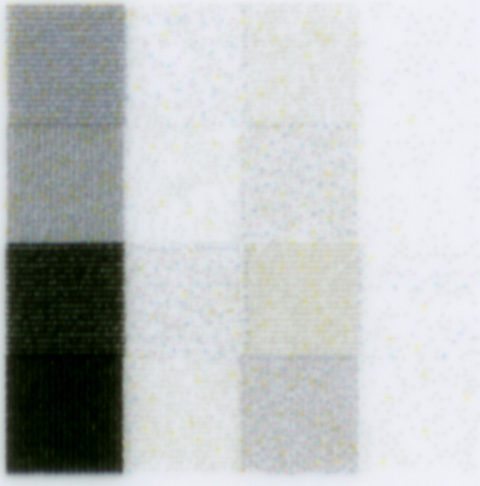 There's a little of the grating visible, but there are also color shifts that vary with the gray level. The different gray levels associated with the different directions of the stripes has disappeared.
In color, it looks like this: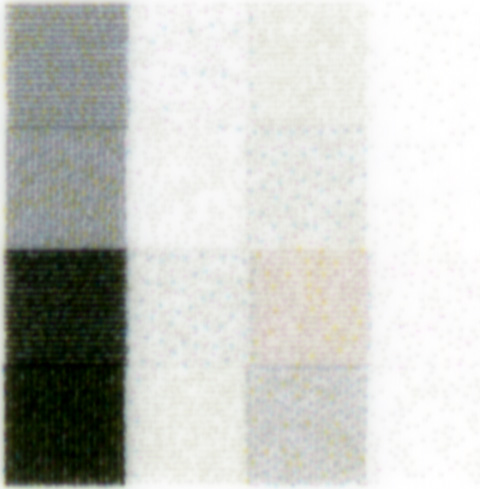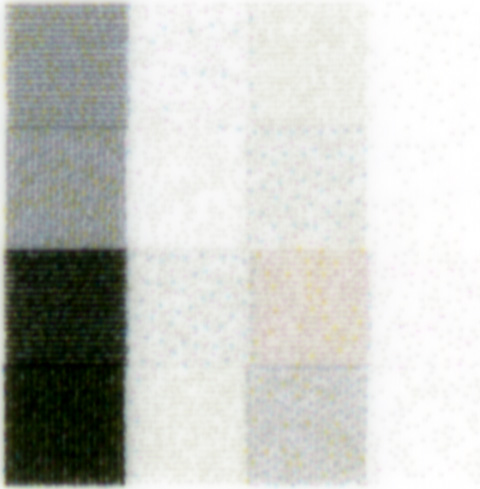 The color shifts are even more pronounced.