Today, I was reading the NYT with a web browser, logged in to my account. I got this message:


"That's kind of weird." I thought. I kept reading. Pretty soon I got this message:


I persisted, and saw this: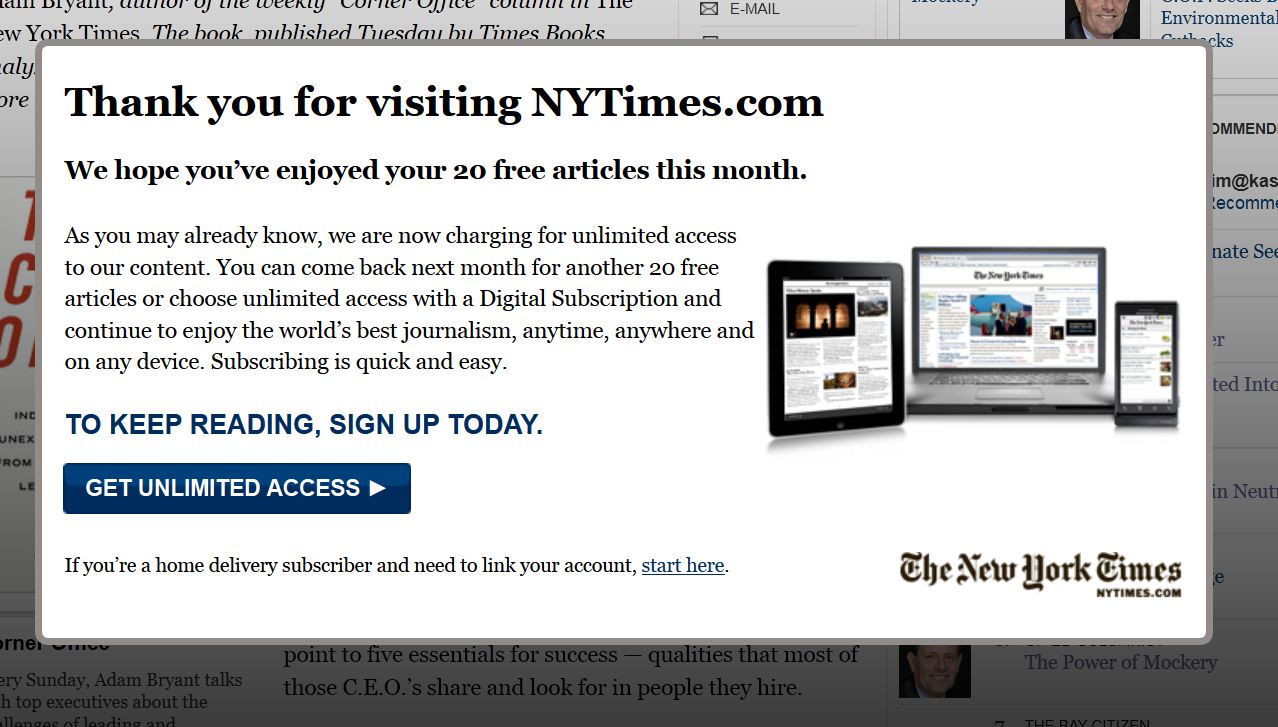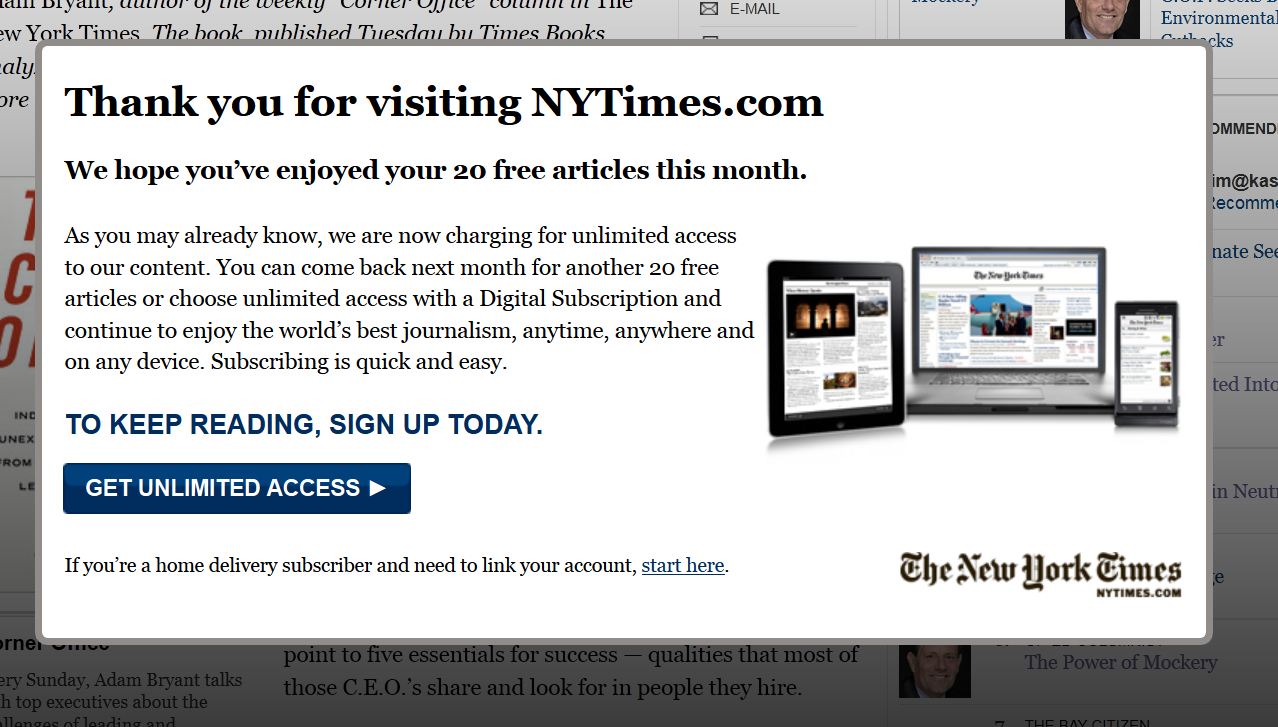 I was already logged in, so I clicked on the link to link my account, in spite of the fact that I thought I'd already done that very thing. This is what I saw them: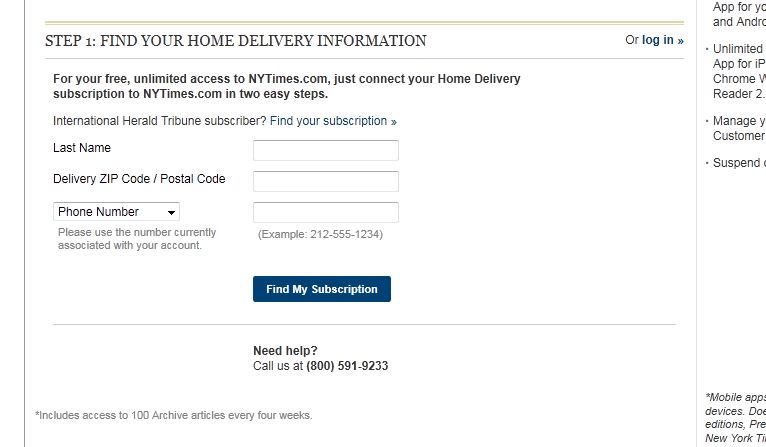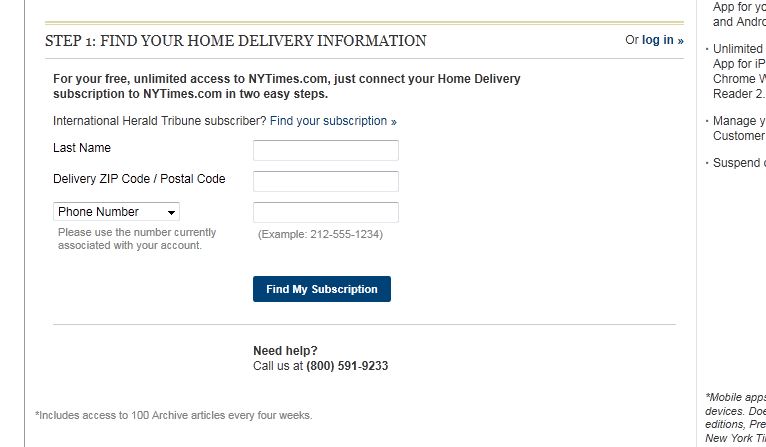 I filled out the form and submitted it, and got this: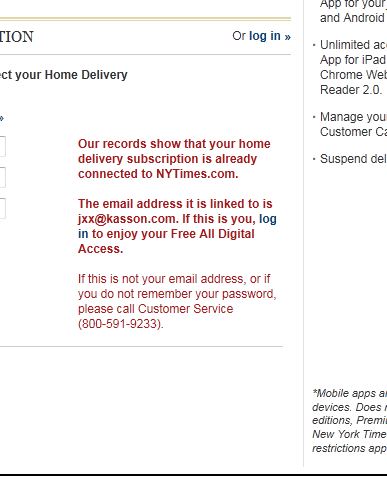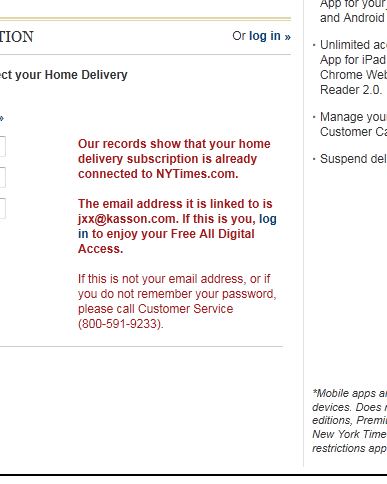 So I logged in again. After I tried to read another article, I got this: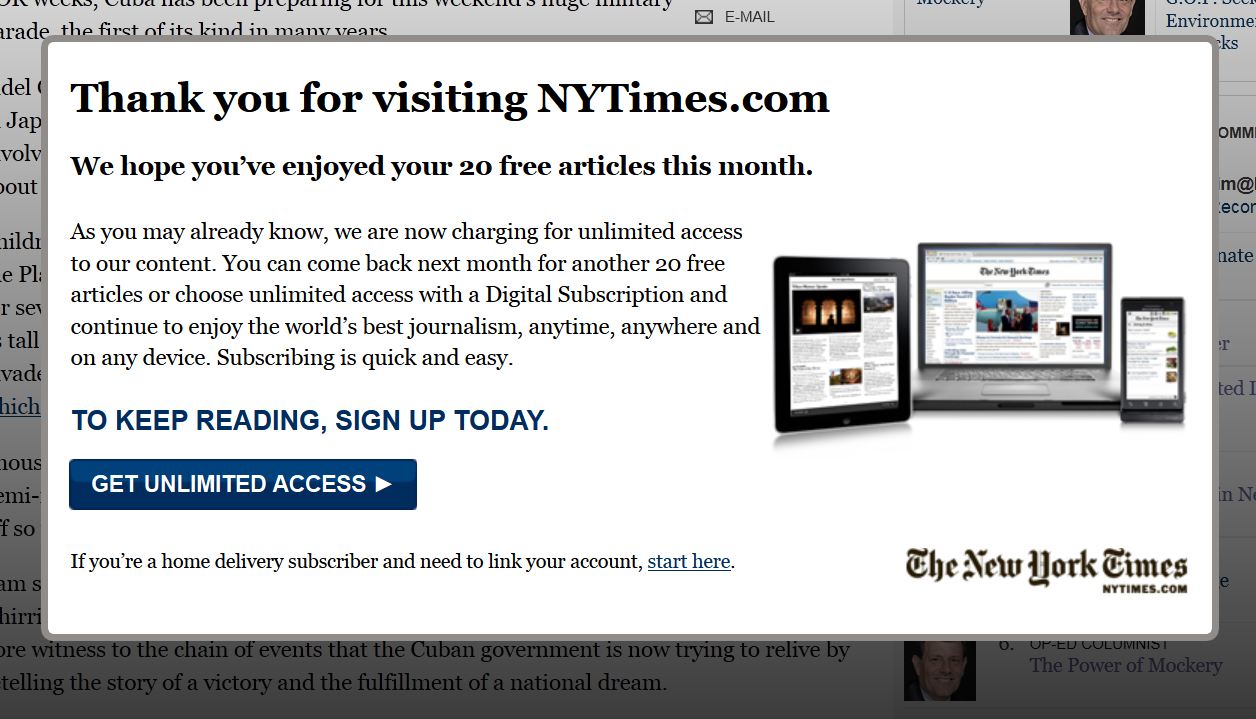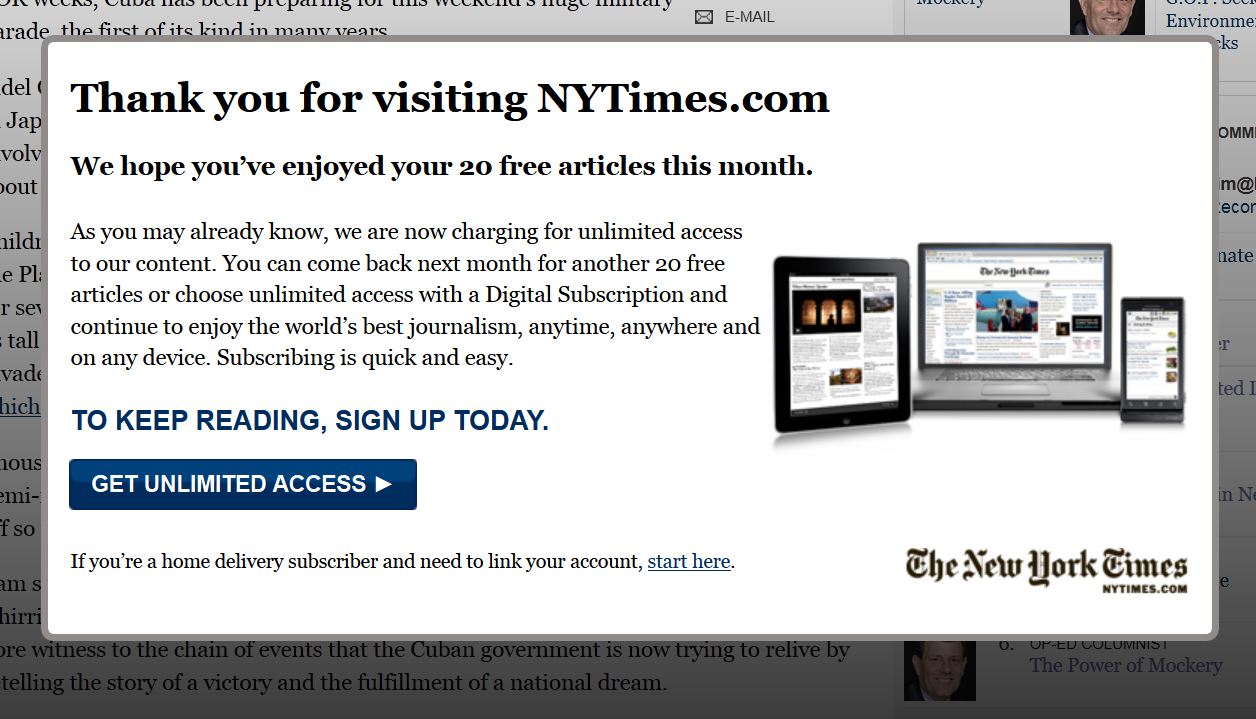 It appears to be an infinite loop.  I tried it with another computer, with the same results. Interestingly, it appears that you get twenty free articles per computer per month. Then I tried a different browser on a computer on which I had already been denied access. That worked fine. I looks like you can read 20 times the number of browsers you have installed times the number of computers you have free articles a month.
Still, it ticks me off that my thirty two buck a month doesn't really buy me unlimited web access to the NYT.