I have seen claims that the a7RII has lower precision with EFCS on than it does with it off. That makes no sense to me, and the a7, a7S, and a7II don't do that.  Since it's pretty easy to check, I ran read noise curves both ways: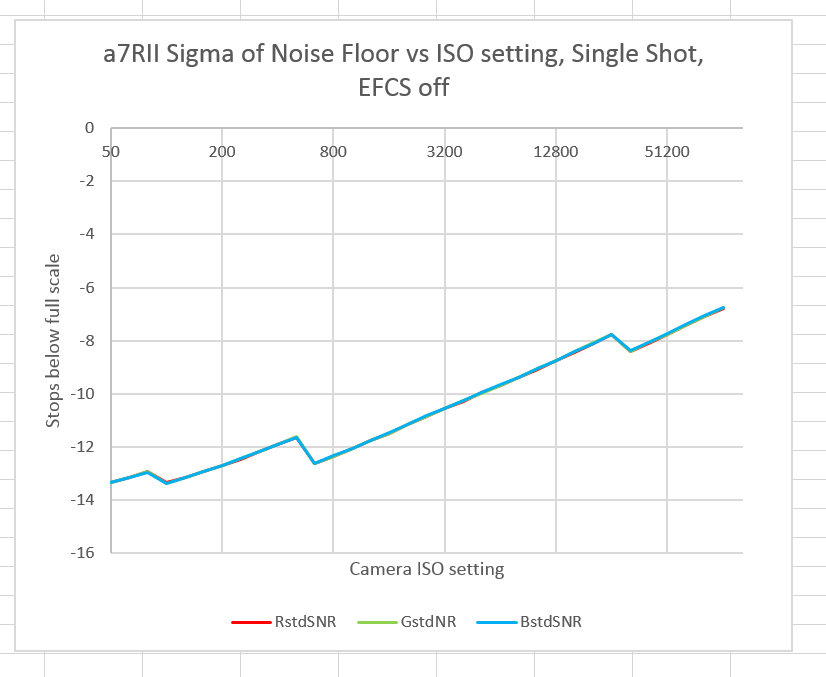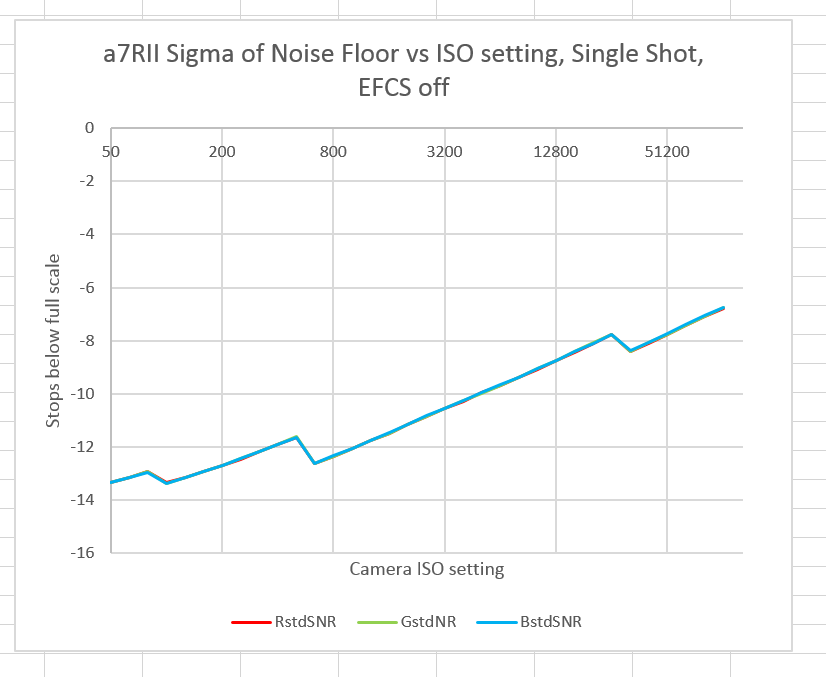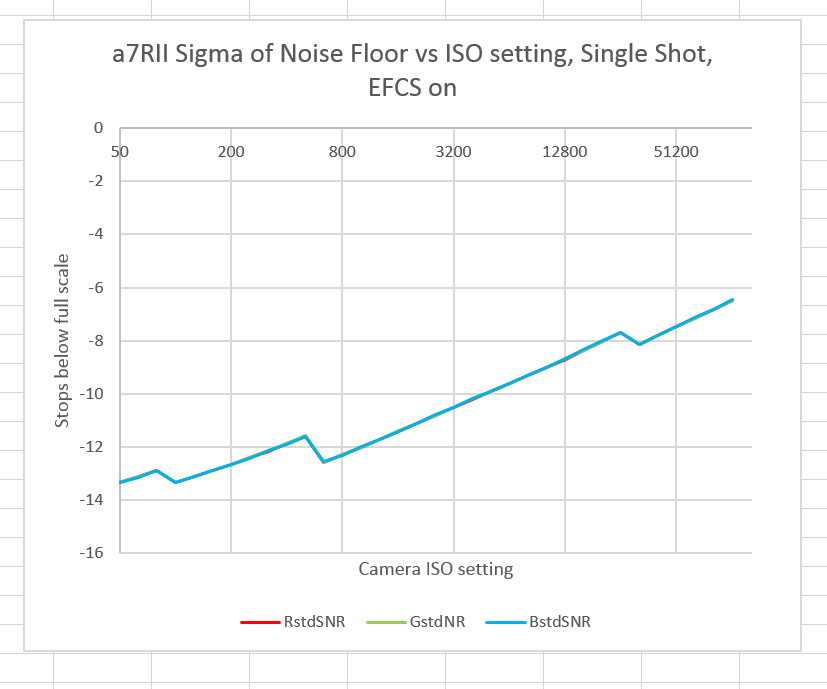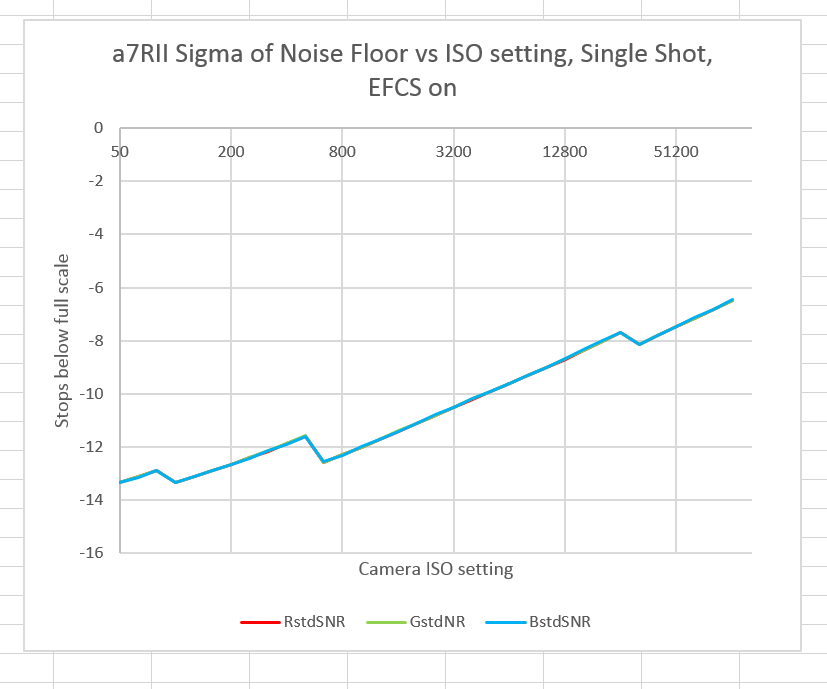 The curves are virtually identical.
While I was at it, I looked at the read noise with the silent shutter on: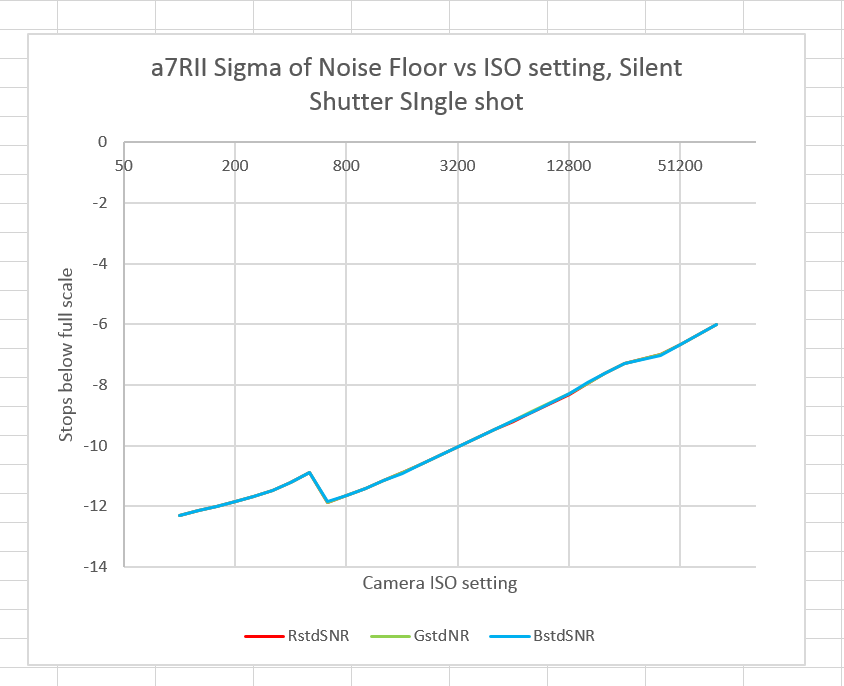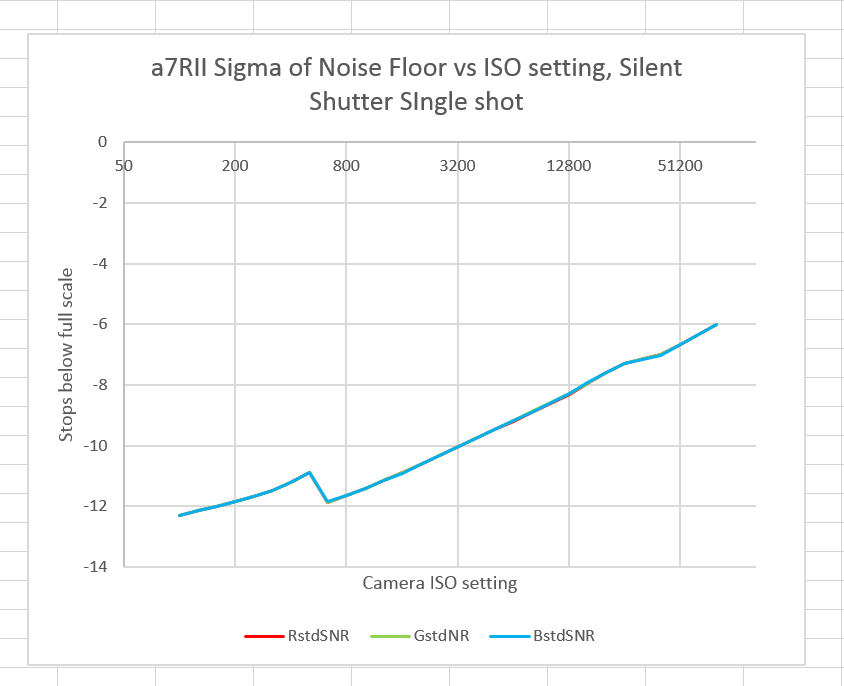 Silent shutter does indeed increase read noise.
So does continuous shutter: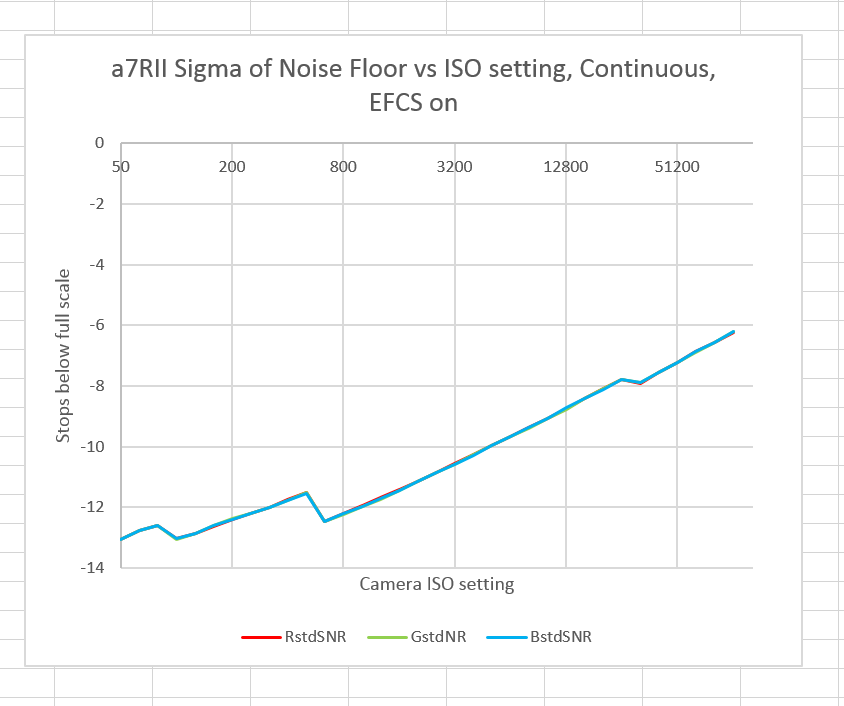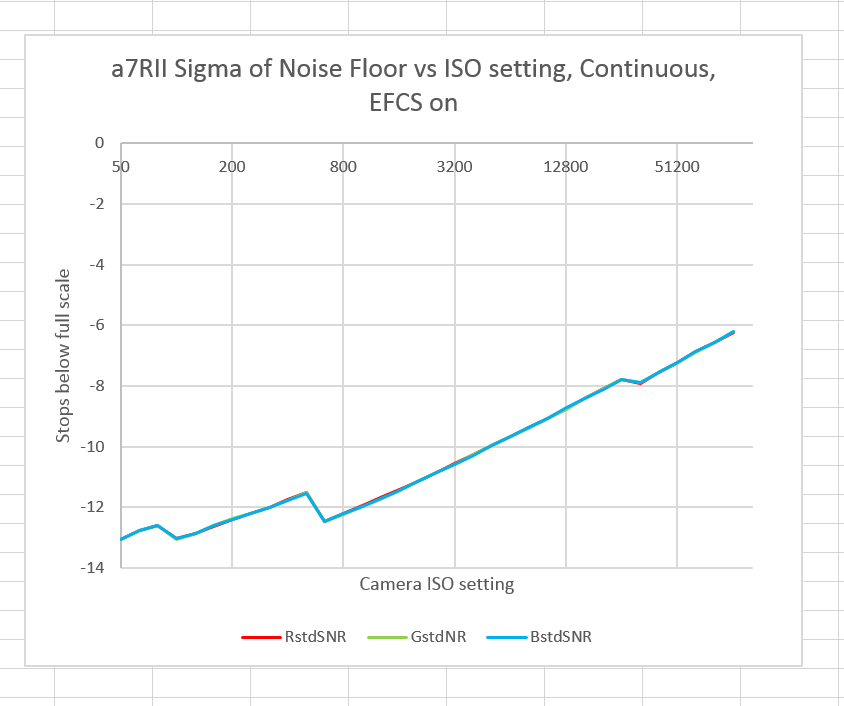 If you're more comfortable looking at EDR curves, here's the continuous shutter data that way: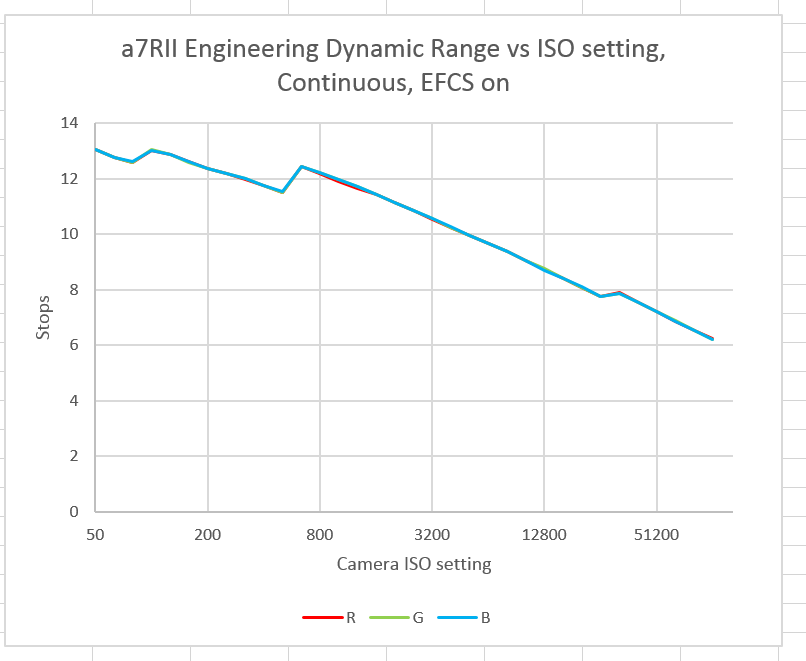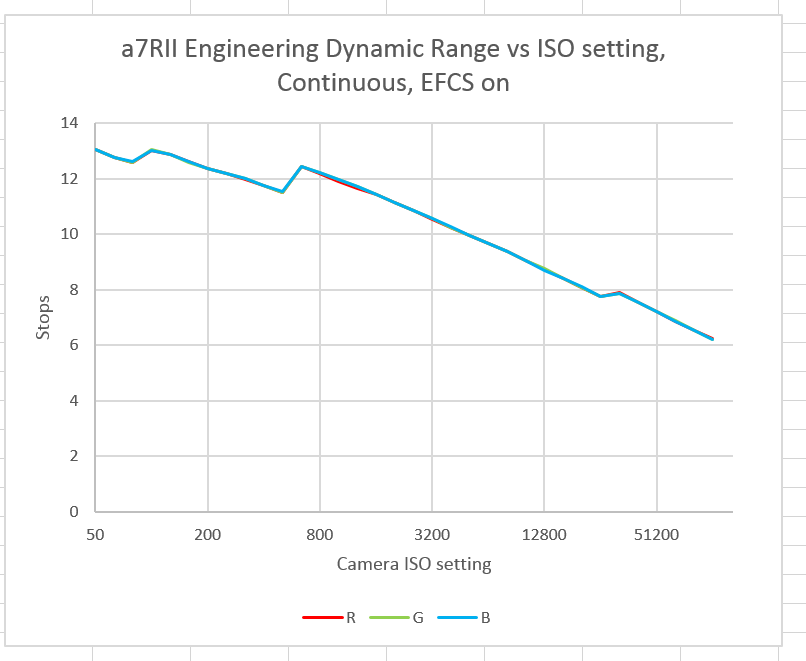 We can see what's going on with the precision by looking at some histograms.
Regular shutter: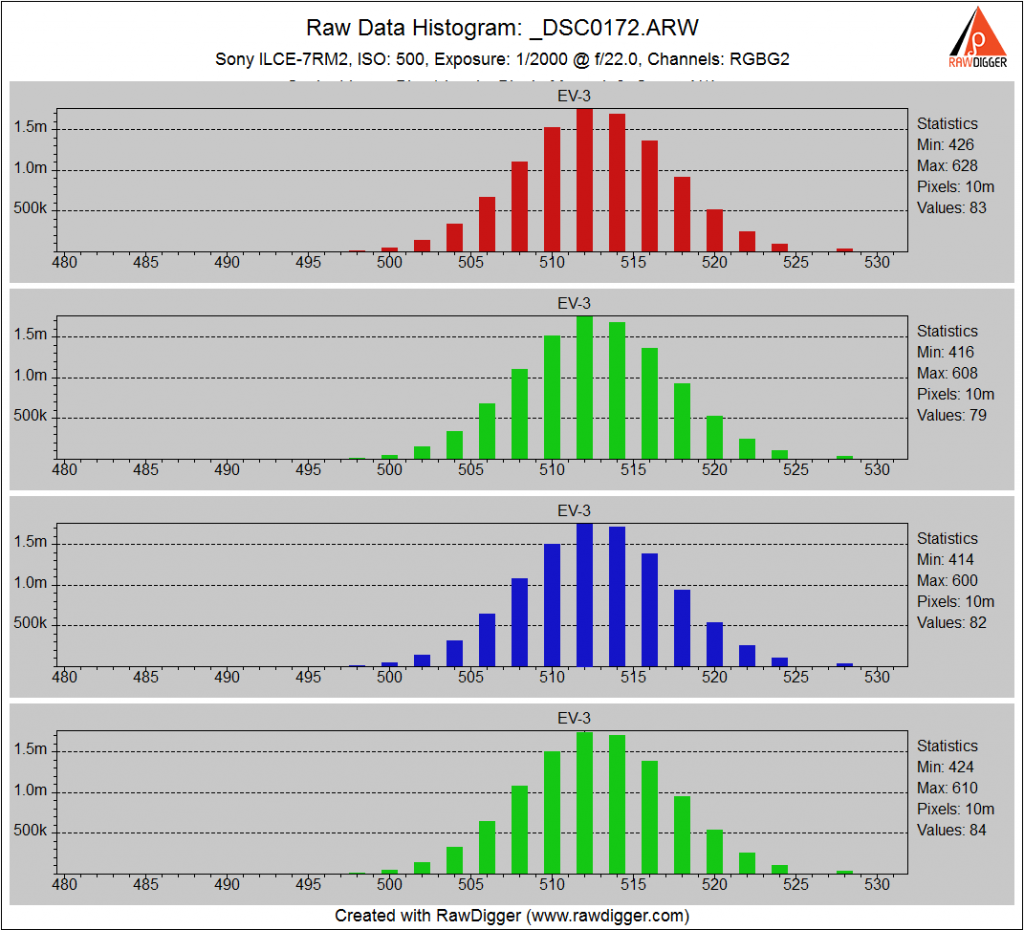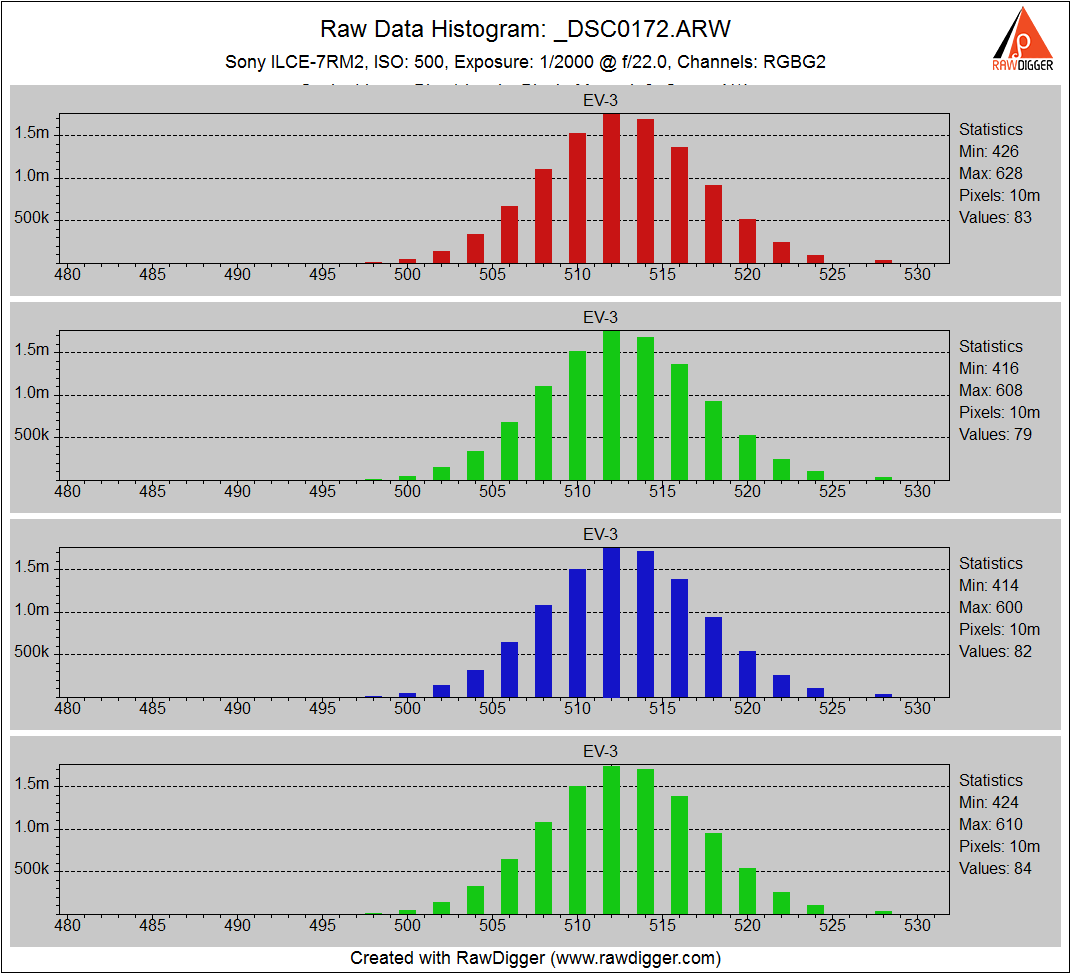 Every other bit bucket is depopulated, meaning that there are thirteen bits of precision.
Silent shutter: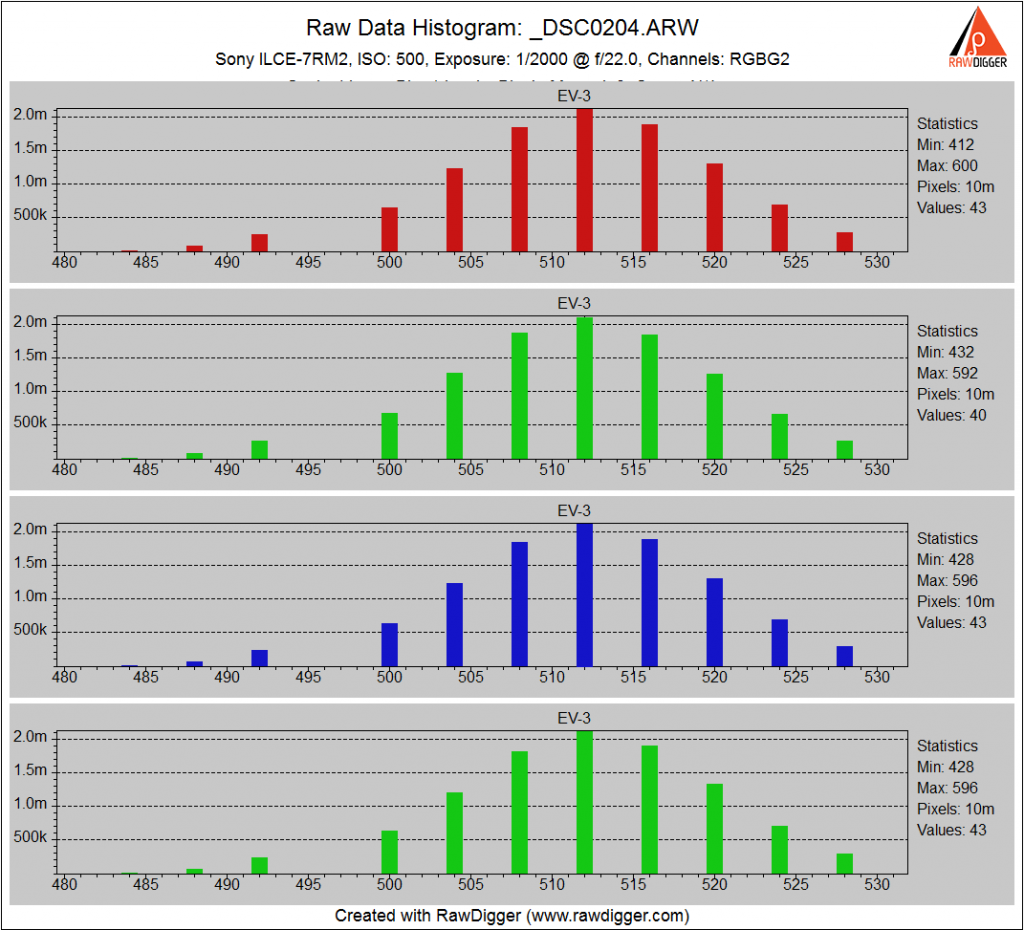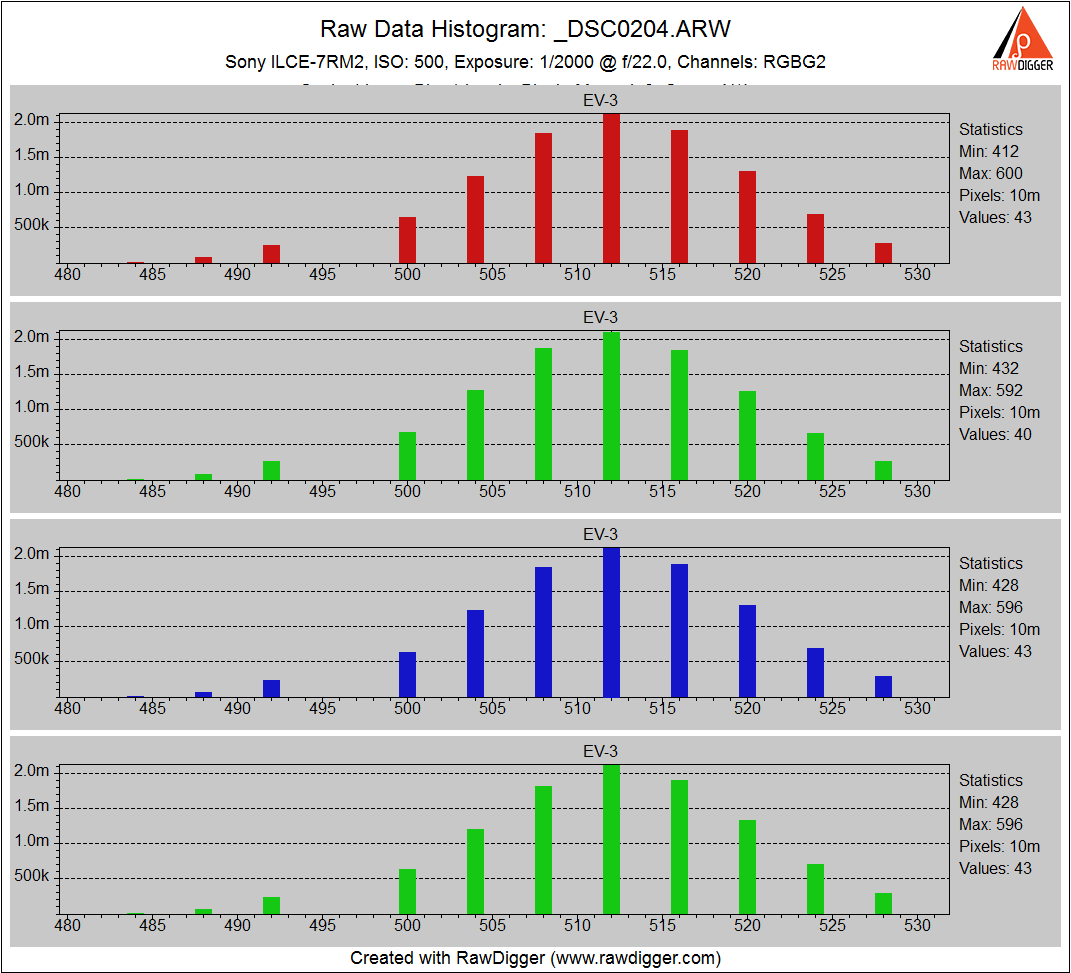 Only a quarter of the buckets are occupied, meaning that there are twelve bits of precision. Not only that, the noise level is higher.
Looking at continuous mode, we see something similar, but the noise levels are better, as shown by the curves.