I just got my first a7RII an hour ago, and one of the first things I did was measure the engineering dynamic range (EDR) versus ISO setting with the shutter in single shot mode, silent shutter turned off. Yeah, I know; normal people would go take pictures with their new camera. Not me, though; I've got to wring it out first. Anyway, there was a big surprise in store for me: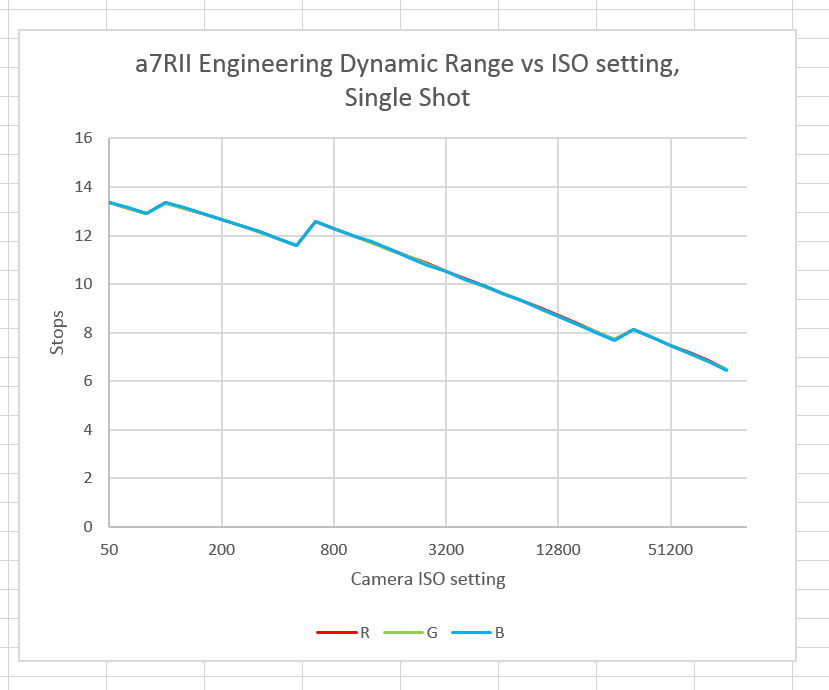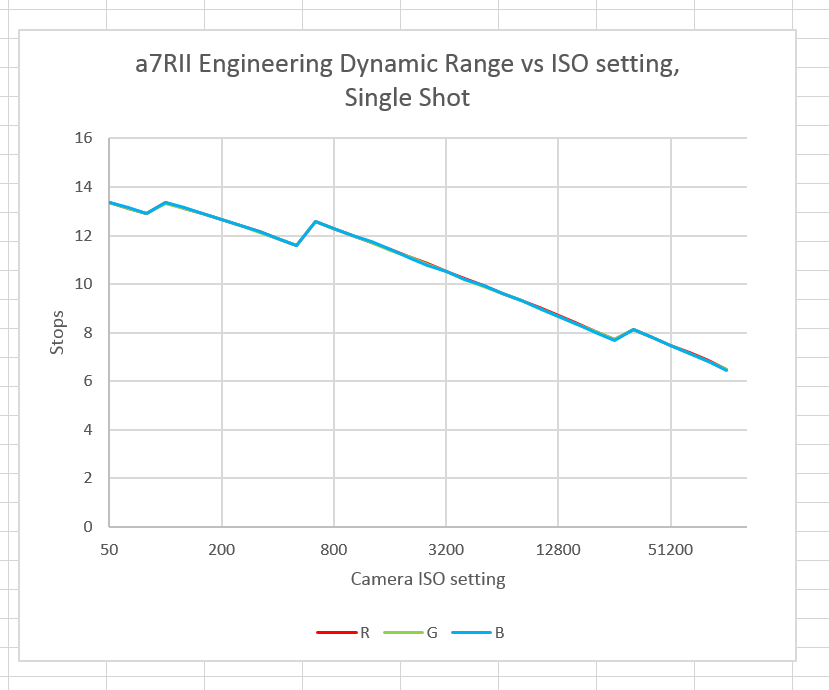 Let me explain what may be going on with the bumps.
The first one, which happens when the ISO knob is turned from 80 to 100, is the camera switching from "fake" ISO to real ISO mode and the EDR getting back to the base ISO value which it also had at ISO 50.
The second one, which happens when the ISO knob is turned from 500 to 640, looks like the one that happens when the ISO knob is turned from 1600 to 2000 on the a7S. That is widely believe to be the sensor changing the conversion gain a la the Aptina patent that Sony licensed several years ago. Could it be that Sony is using the same technology on this new sensor? It will take more testing to scope this out.
The third one, which happens when the ISO knob is turned from about 25000 to 3200, looks like the one that happens at a higher ISO on the a7S, and in that case is cause by spatial filtering.I can run some Fourier analyses to find out if that is what's going on here.
My face will be red if this turns out to me a measurement error on my part, and I usually do more checking before I post, but I thought this to be sufficiently surprising that it would be good to get more people making measurements.
Another way of looking at the same data is to look at the noise floor as a ratio to full scale: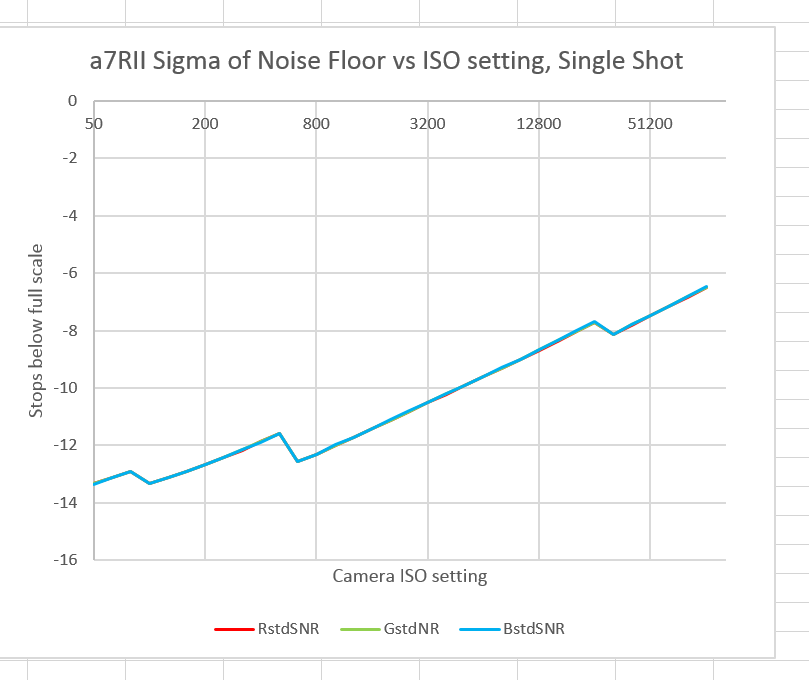 You might ask how I got the data. I made a series of dark-field photographs in single-shot mode at 1/2000 second at all possible camera ISO settings. I brought the files into RawDigger, selected a 400×400 pixel central area, and noted the standard deviation at each ISO. Since the a7RII, like other alpha 7 cameras, does not clip dark values, registering nominal black as a 14 bit count of 512, this is an easy way to measure the read noise.