This is the second in a series of posts on the effect of camera resolution on the quality of downsampled images. The series starts here.
In the previous post, we saw that downsampling a 12 megapixel image to 4K (3840×2160 pixels) resulted in greater chroma aliasing artifacts, a very slight increase in luminance aliasing artifacts, and a small loss in detail. In the previous test, I used Lightroom's standard demosaicing algorithm. I was especially interested in what would happen with Lightroom's Enhance Details demosaicing, which seems to reduce chroma aliasing.
See the previous post for the test conditions.
Crops from full-frame images follow. Be sure to look at these images with your browser set to 100%, or else you'll be looking at your browser's resampling.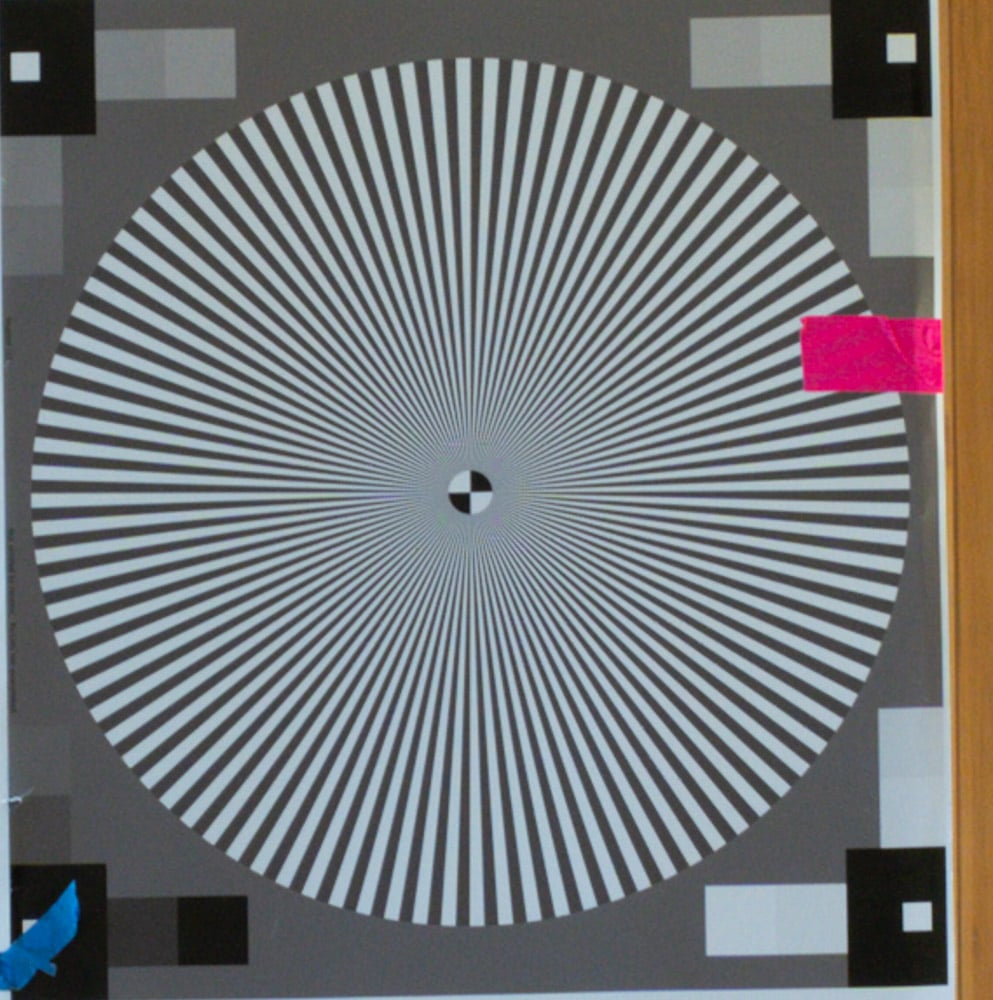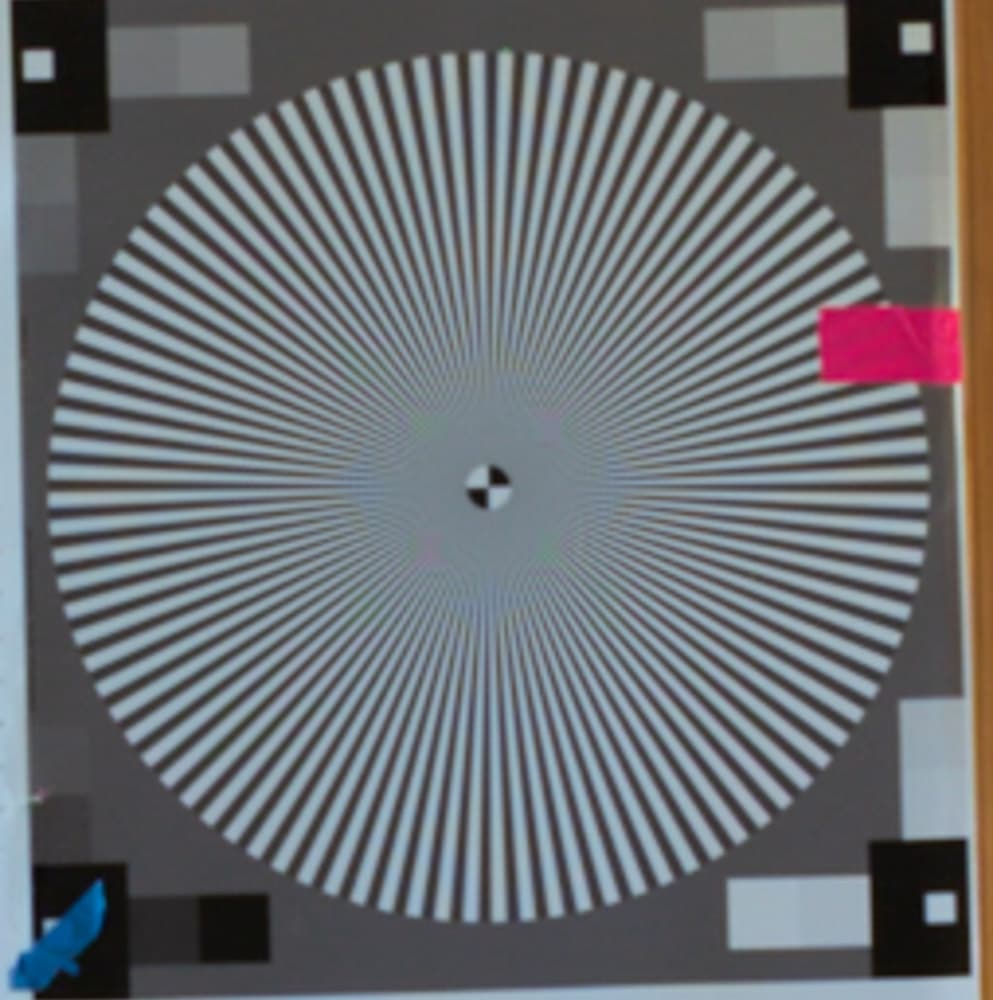 The differences are quite large. Now let's look at the same field of view crops from images from both cameras that have been downsized to 4K using Lightroom's Export module.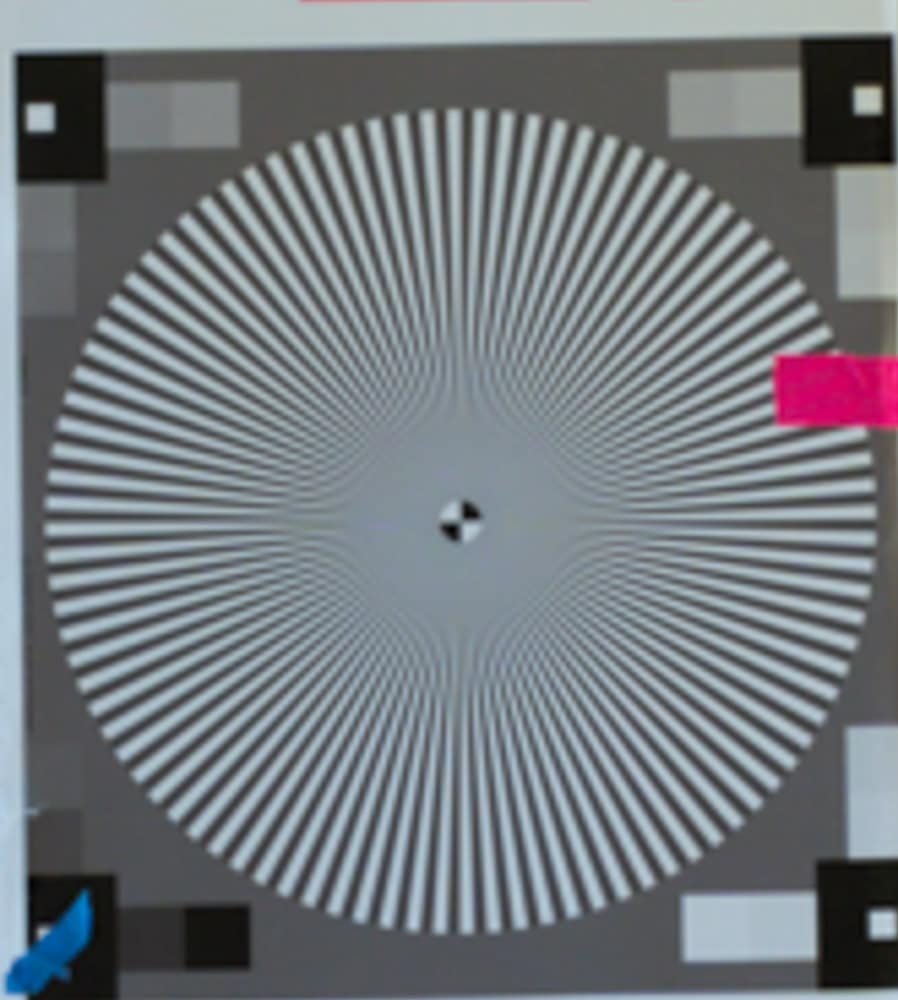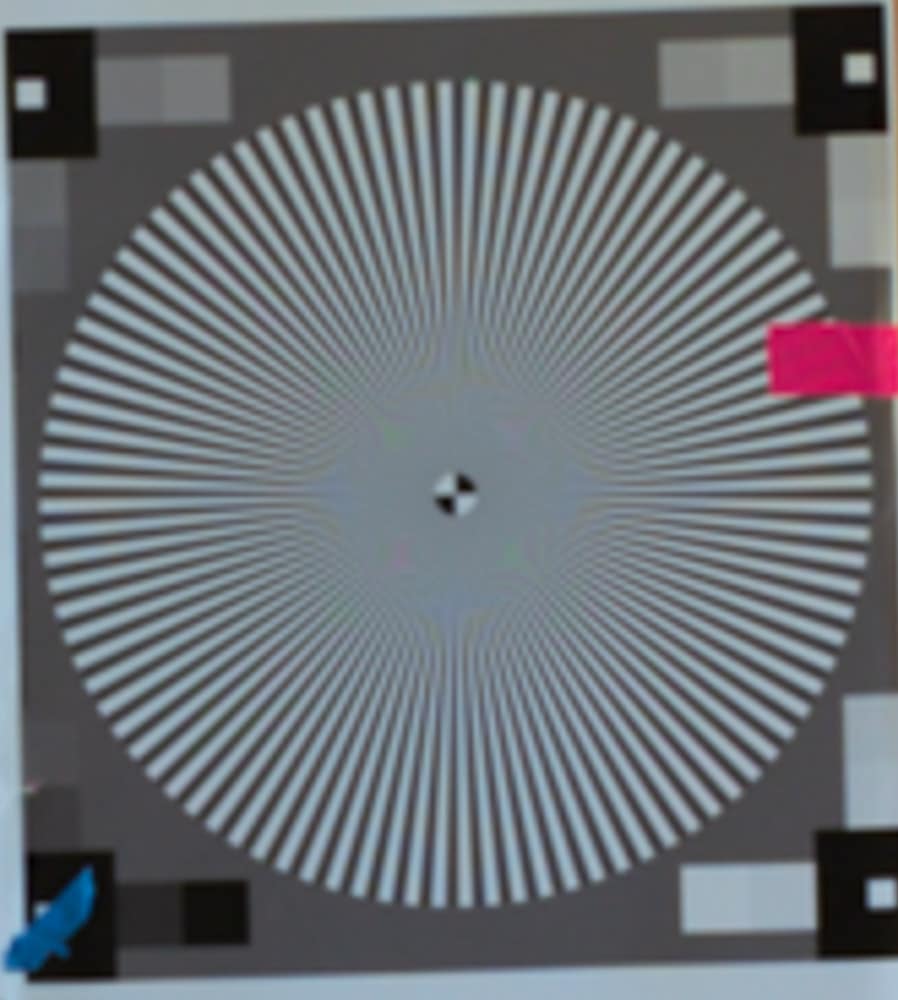 The differences are substantially less than they were in the previous post. I doubt if you'd see any difference at all in real-world images. The Siemens Star is an extremely demanding photographic subject.