This is the 73rd in a series of posts on the Fujifilm GFX-50S. The series starts here.
Someone asked me to do a test of focus shift with the Fuji 63 mm f/2.8 lens on the GFX 50S with the camera in a vertical position, so that gravity was having the greatest possible effect on the focusing mechanism. He was interested in having the focus first acquired automatically. So I set up the following test.
Aim the camera down 90 degrees.
Use one of the slanted edge targets on the (old version of the) ISO 12233 chart
Set shutter speed to A
Set aperture manually to f/2.8.
Set AF mode to S
Set drive to single
Turn on 2-second shutter delay
Press the shutter release
Set AF mode to M to freeze focal position
Shoot another 4 shots 60 seconds apart
Convert RAF to cropped TIFF with Lr in default settings except for Daylight WB and exposure tweak.
Compute sharpness shots using Imatest in cycles per picture height
Repeat once.
The setup: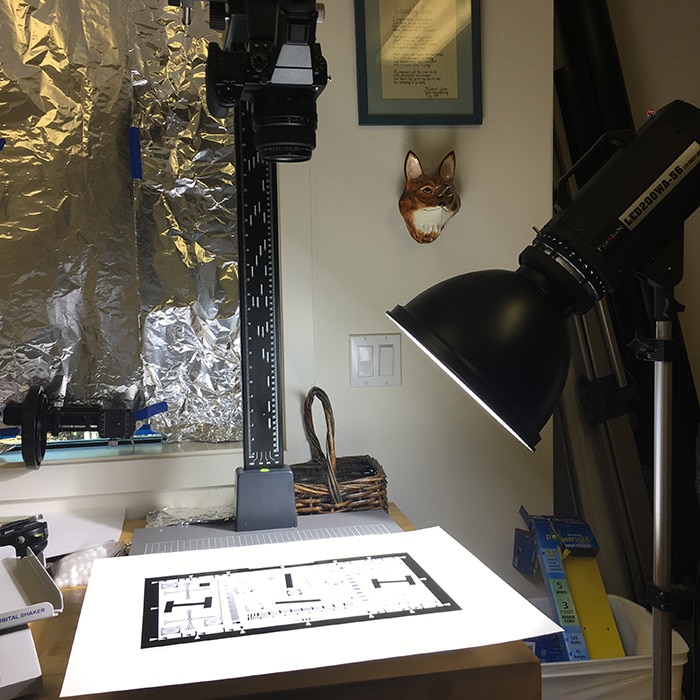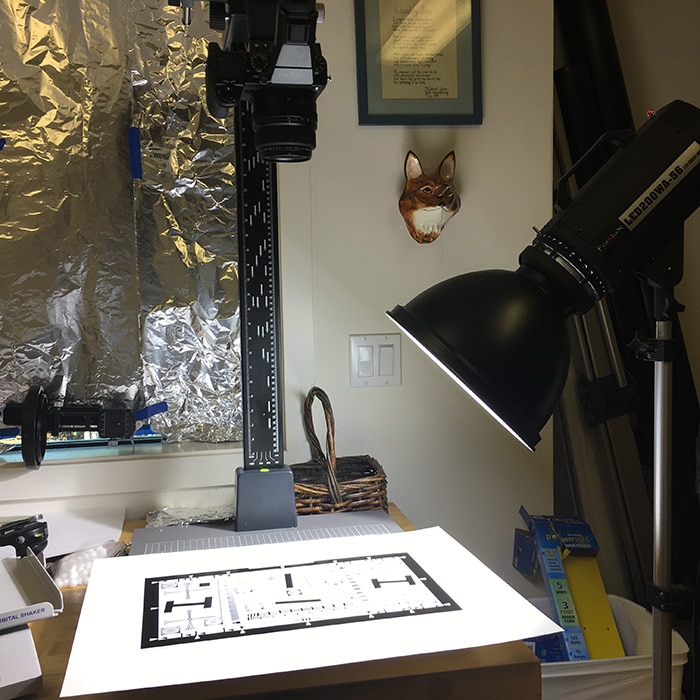 The results: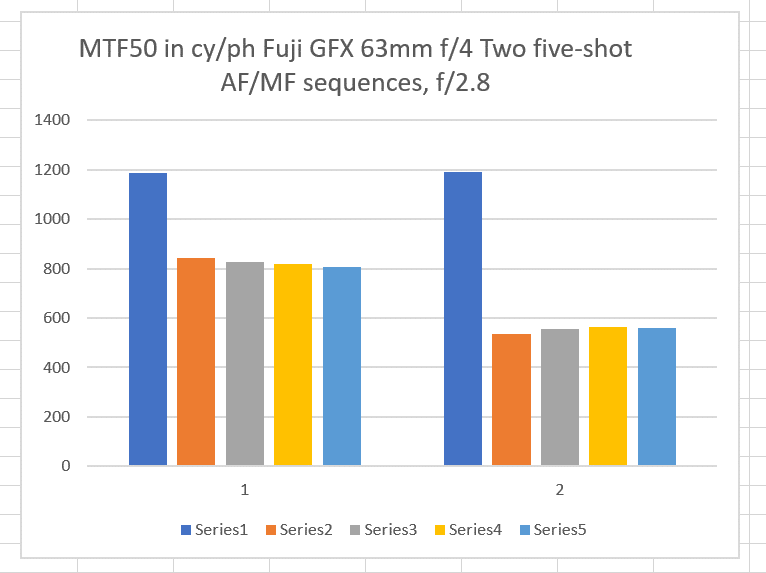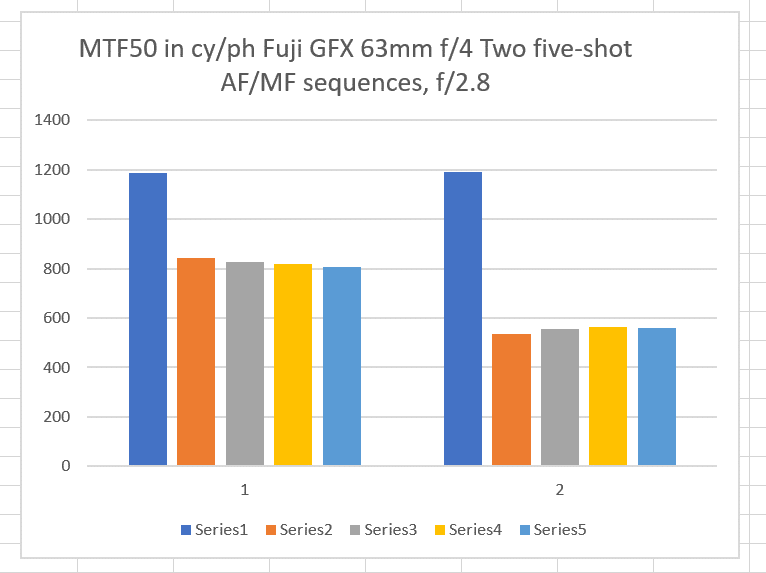 The dark blue columns are the AF exposures that start each of the two sequences. The rest of the columns are the rest of the sequence, made after the focusing mode is changed to manual.
The drift of the manual exposures is low. It looks like the first sequence is drifting in the out of focus direction and the second one is drifting into focus, but those changes are very small.
But here's the shocker: changing the focus mode from AF to MF does not lock in the AF setting, but some other setting. This is not good news for me, as I use that trick with other cameras, where it works well.