Sony posted the Release 2.0 firmware for the a7II yesterday. Among other things, the release makes uncompressed raw an option.
I did a set of dark-field histograms with no lens attached, the shutter set to 1/2000 second, and the drive mode to single shot. at all ISO settings.  I'm posting all the whole stop ones and certain others that are interesting to me.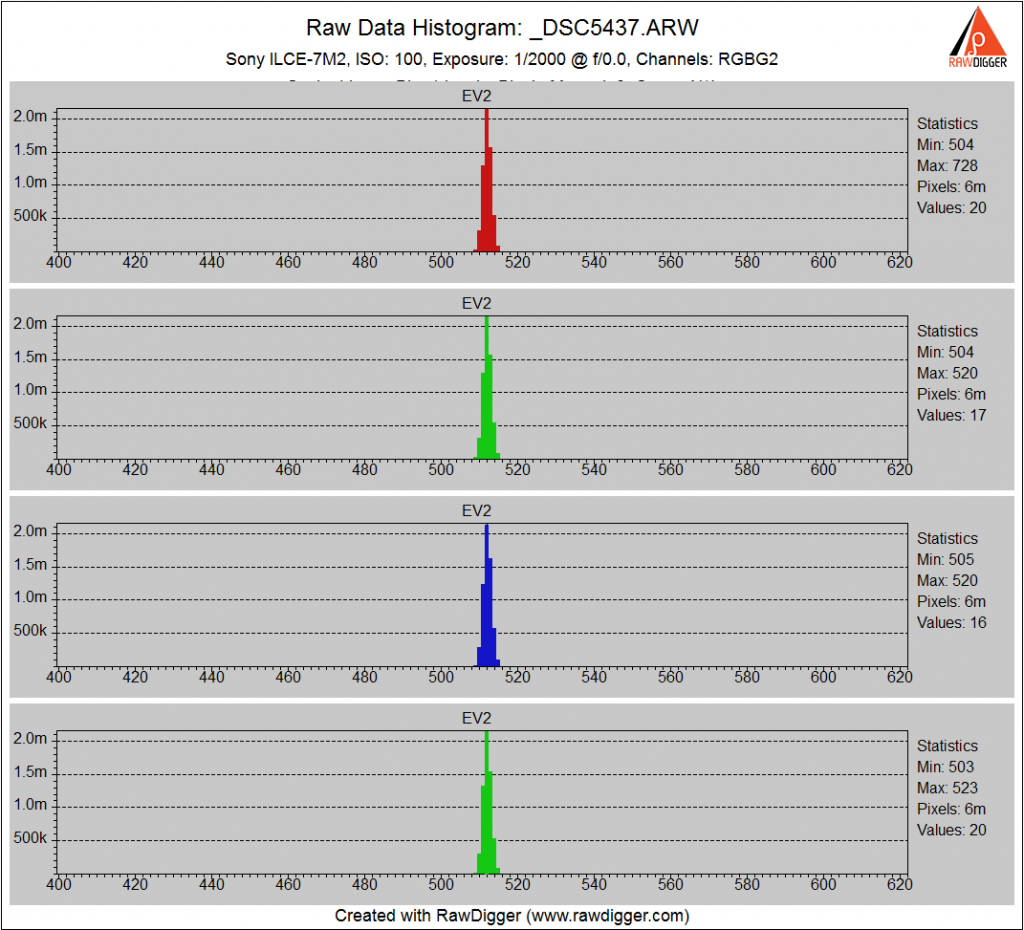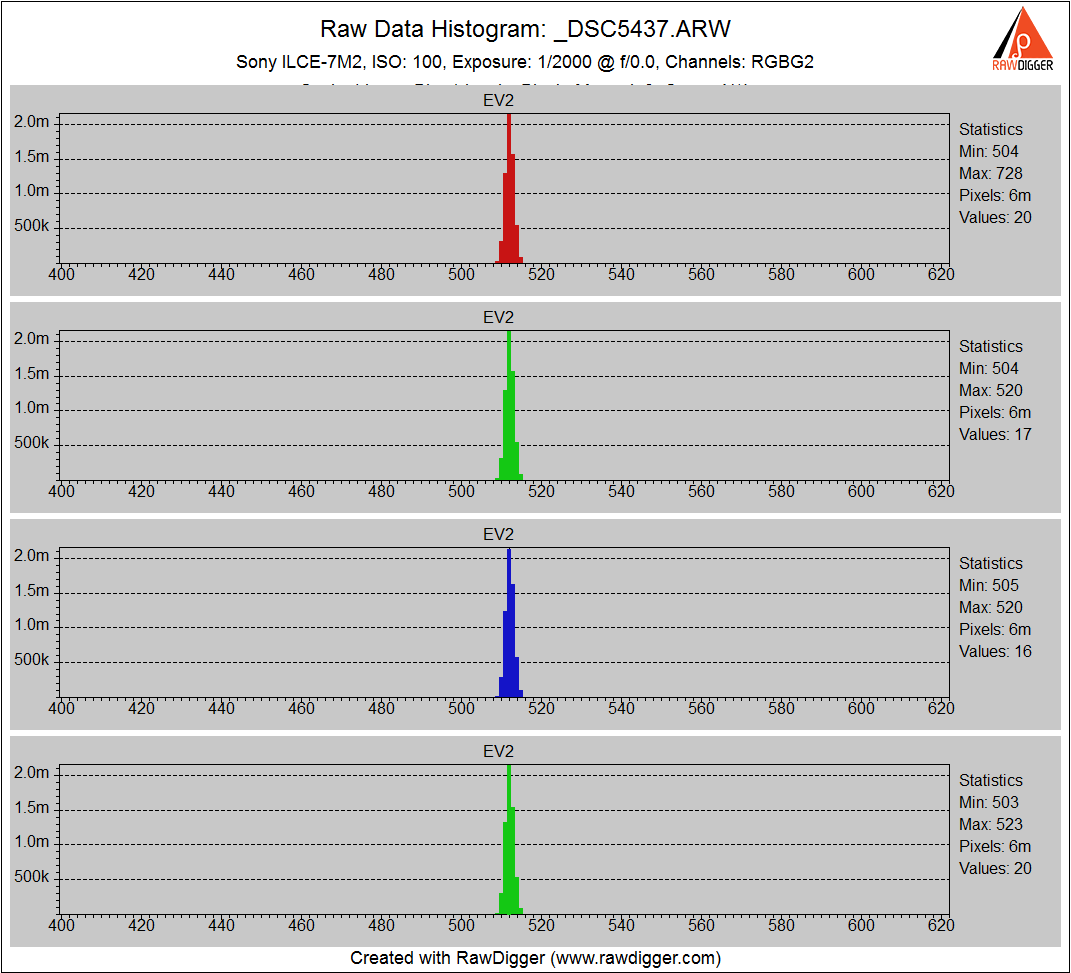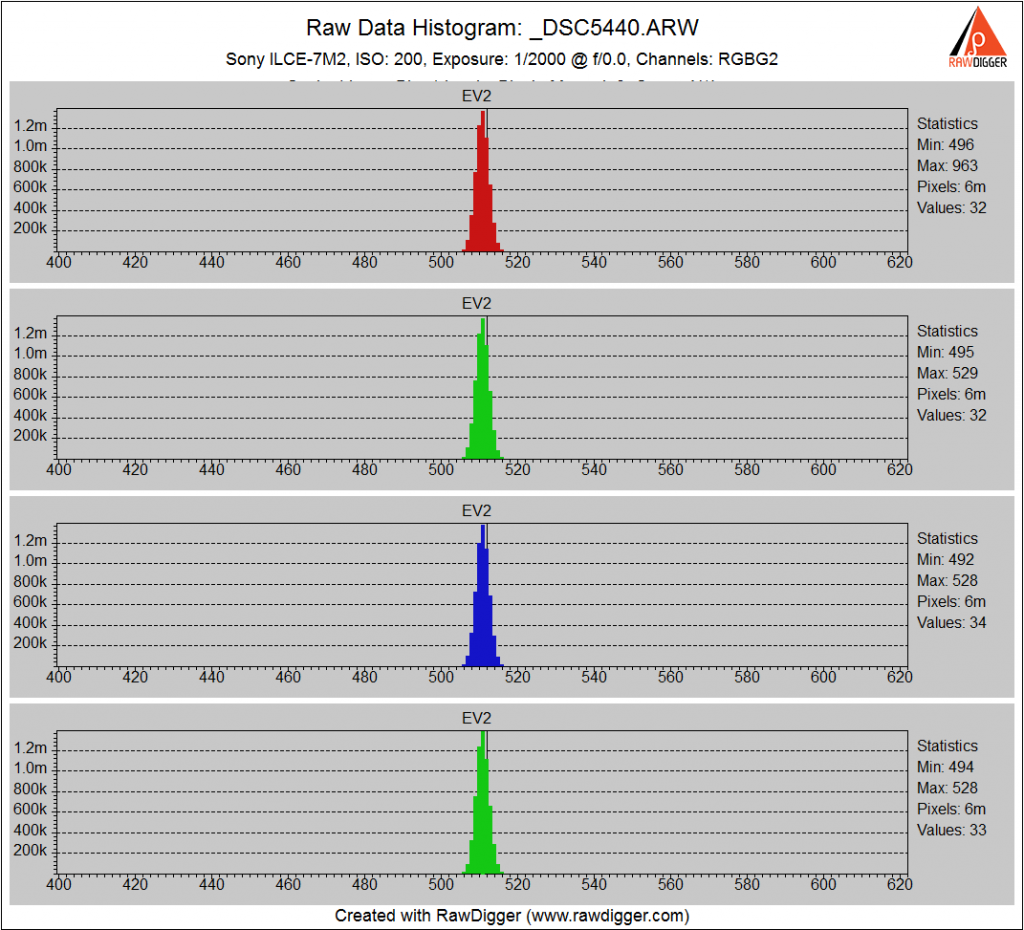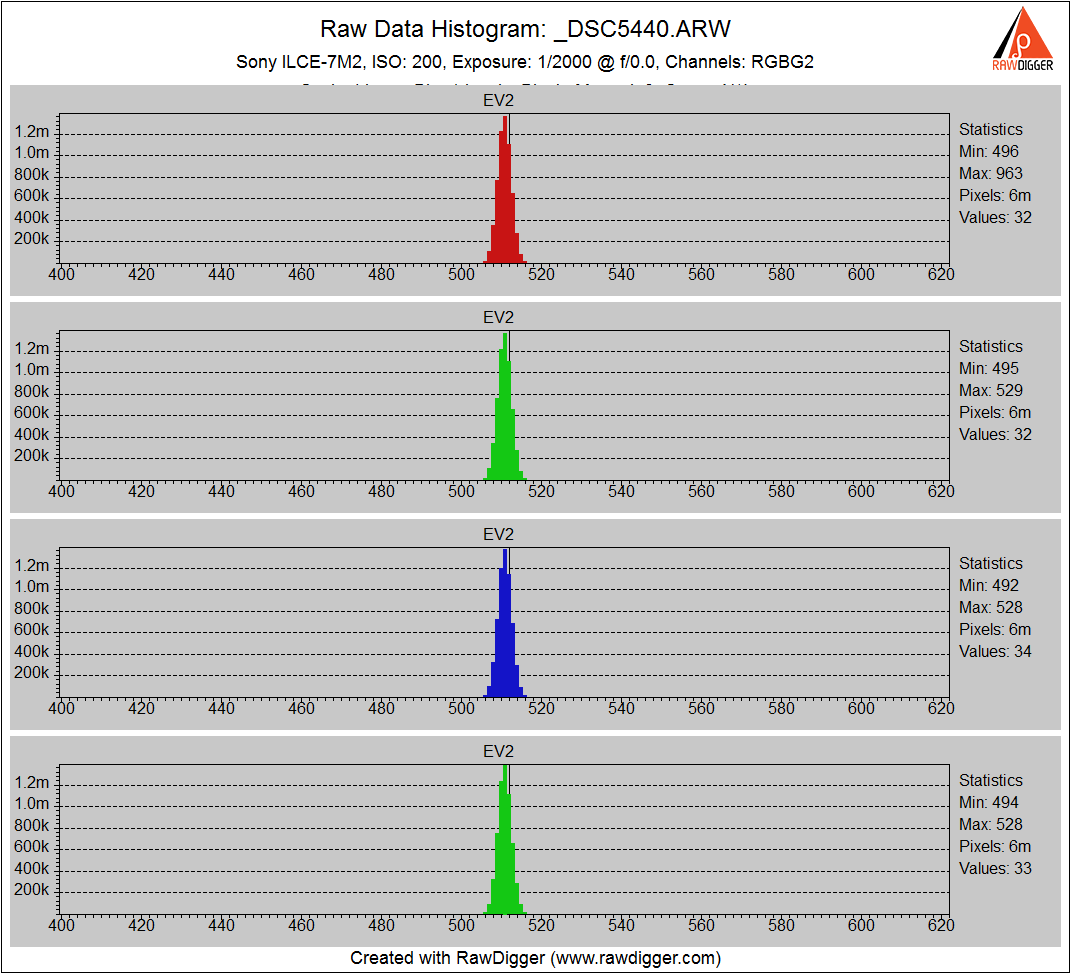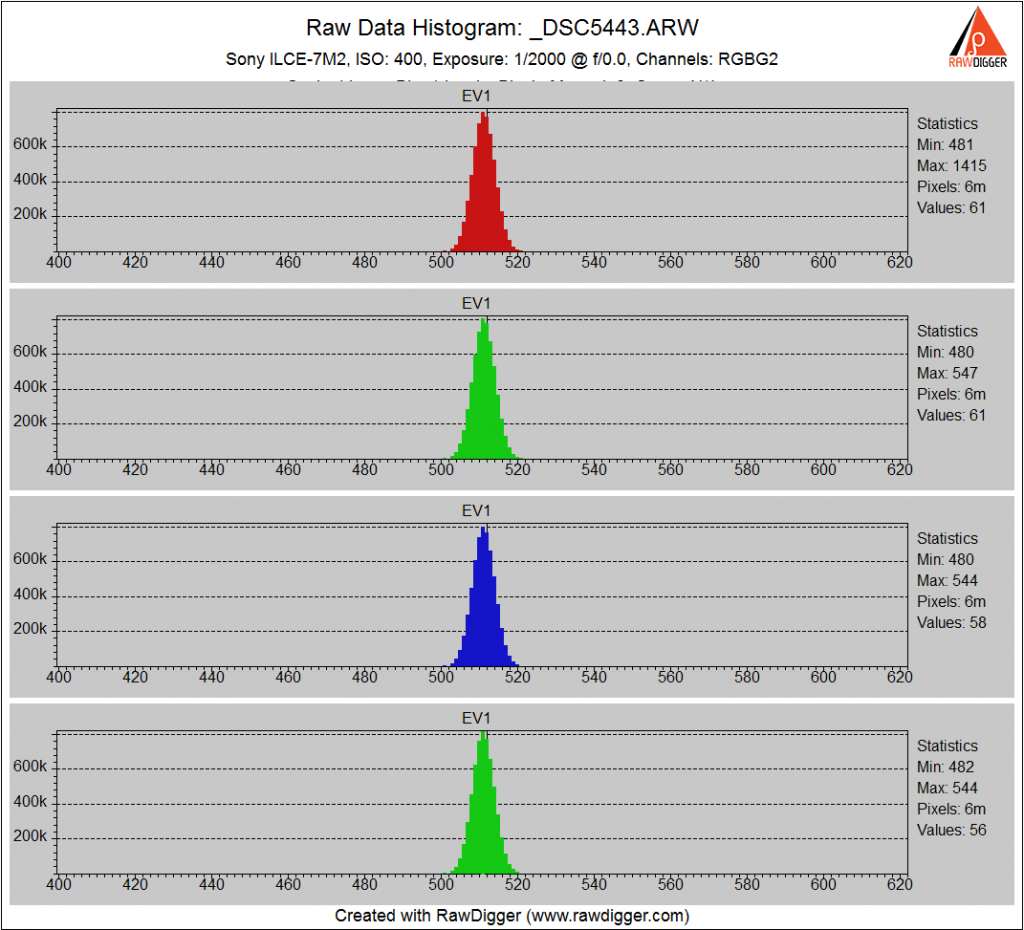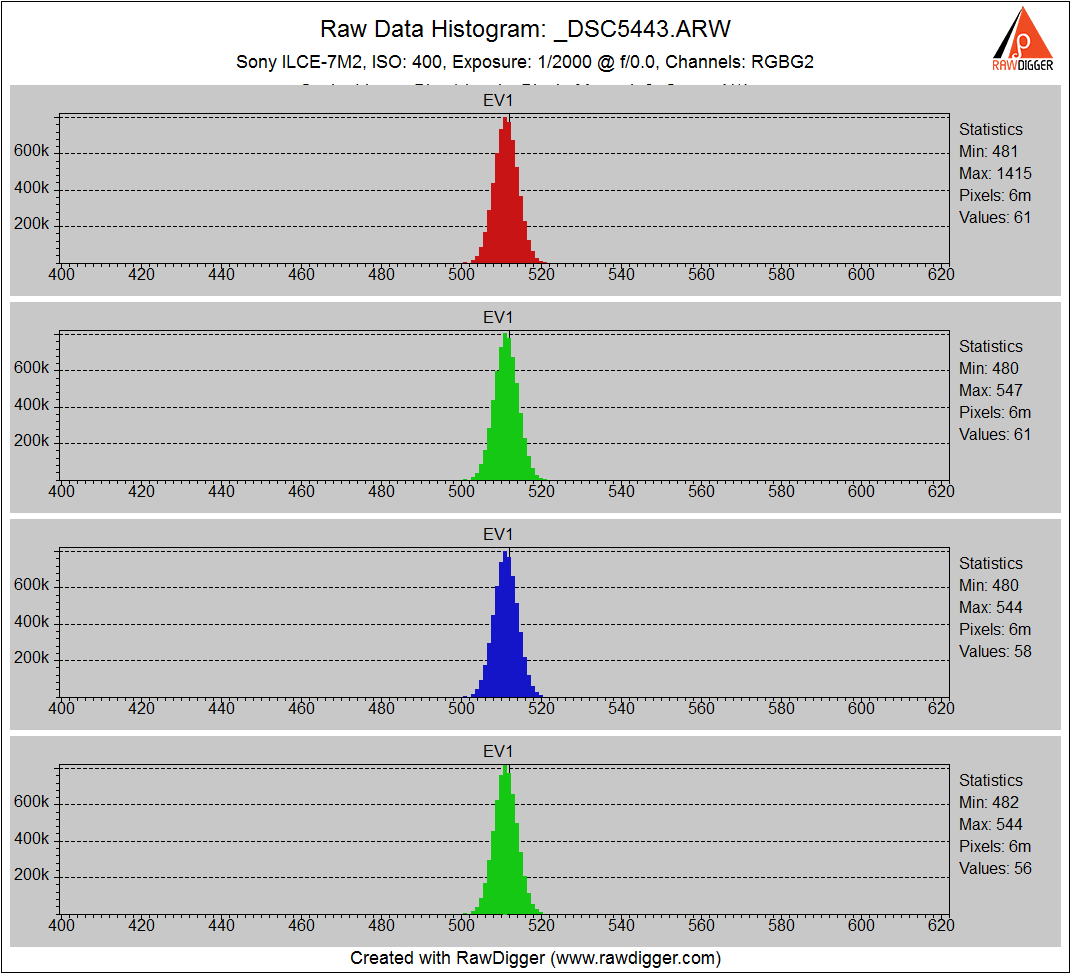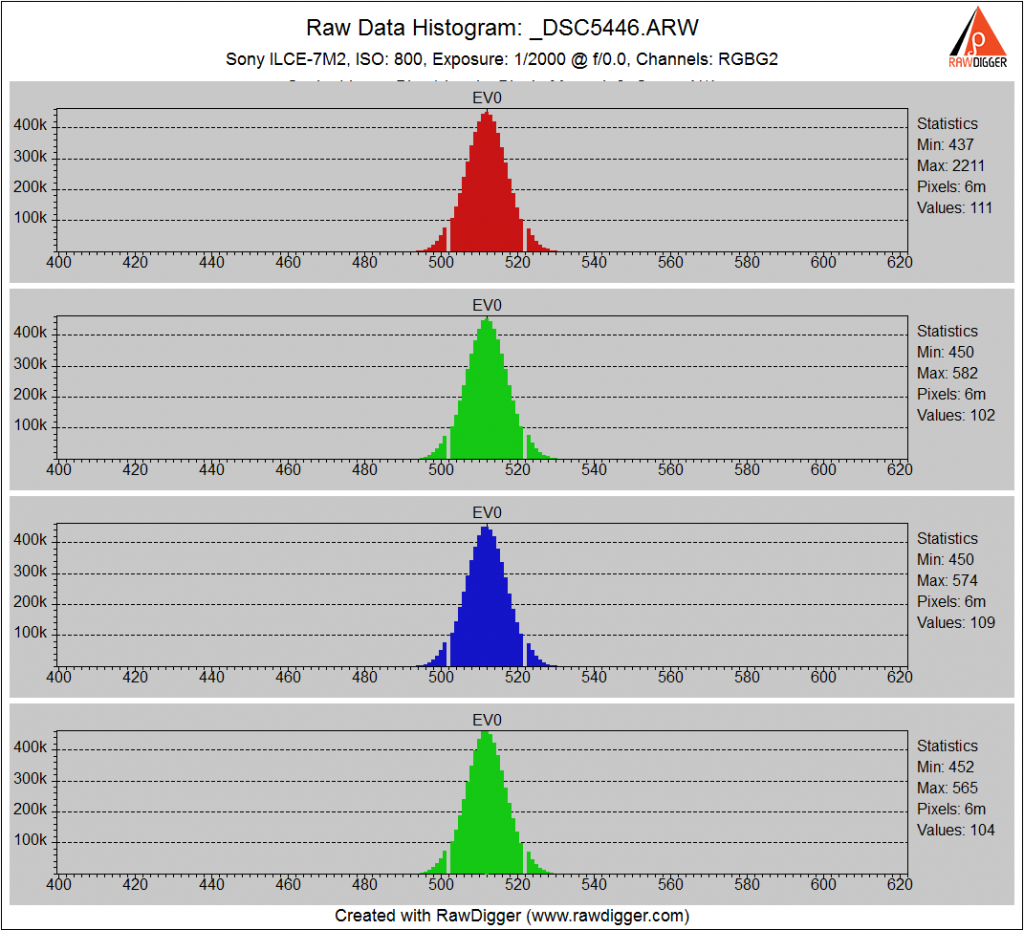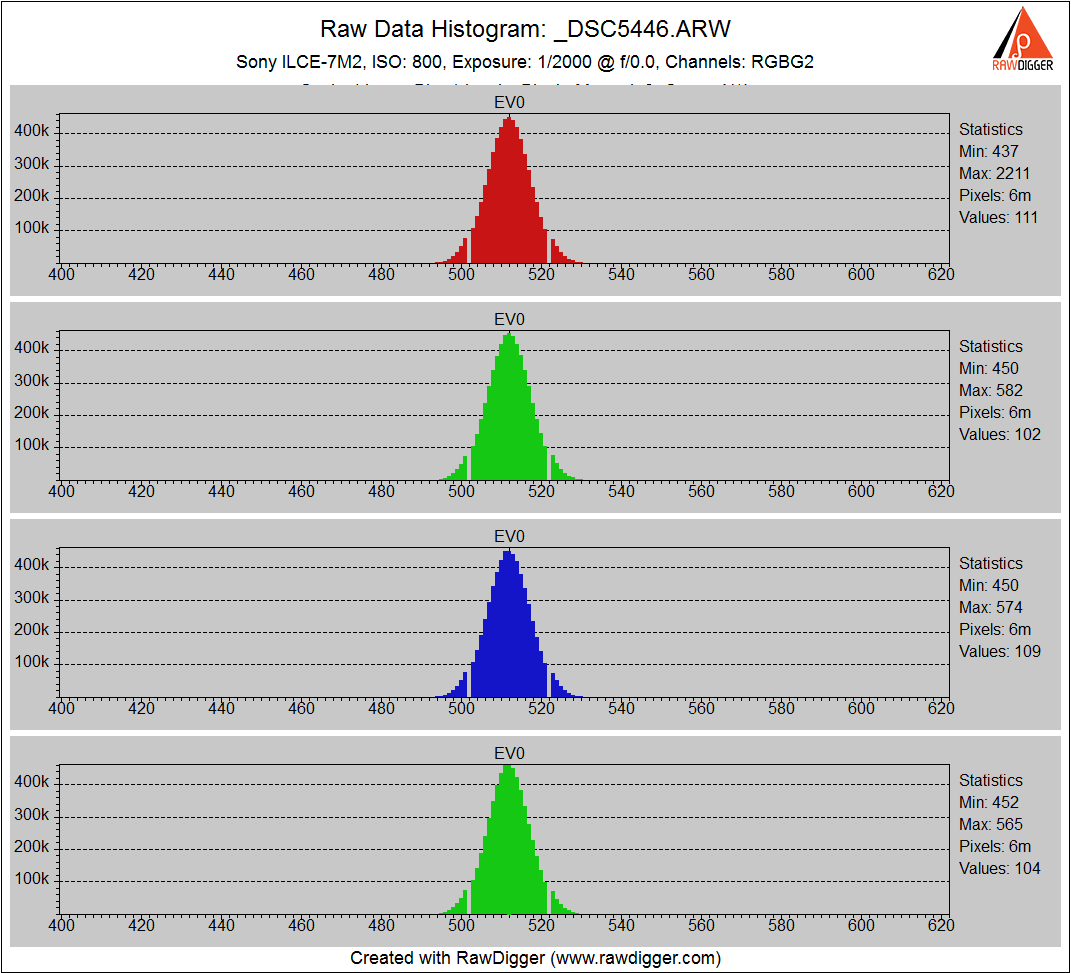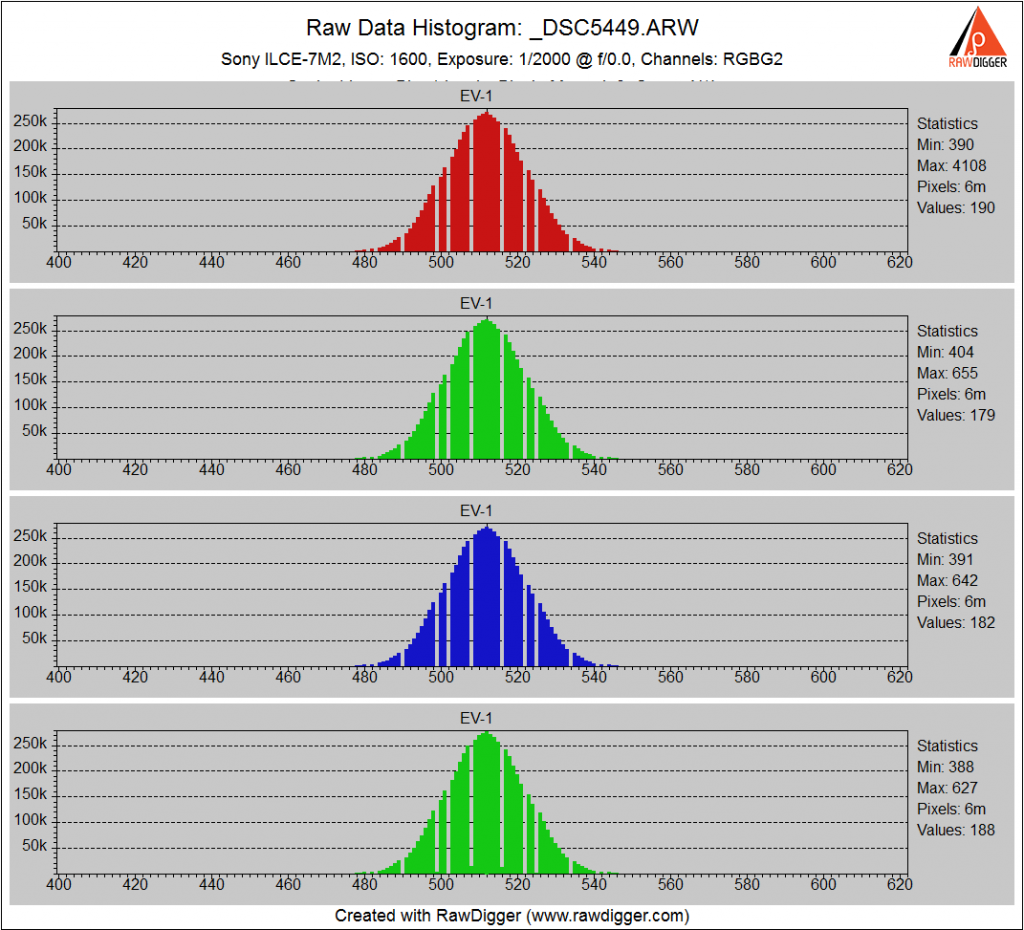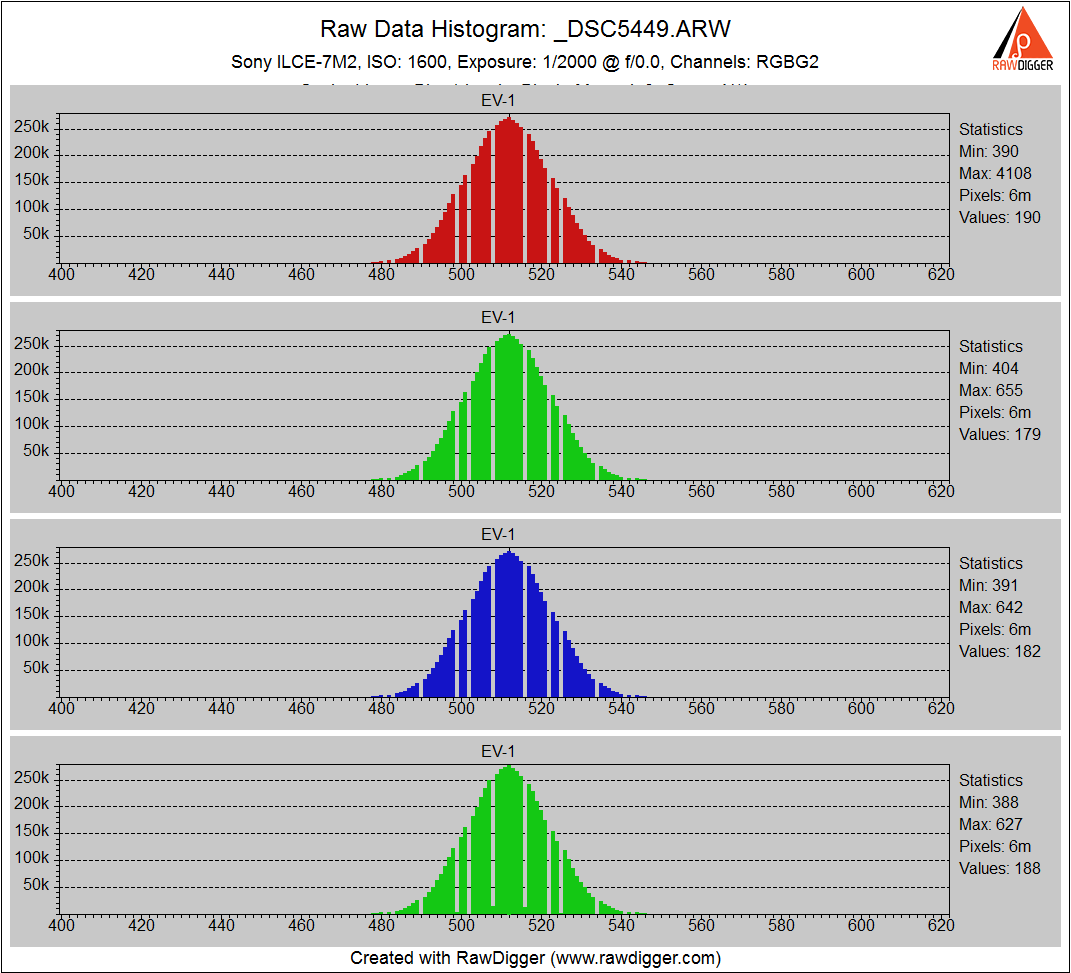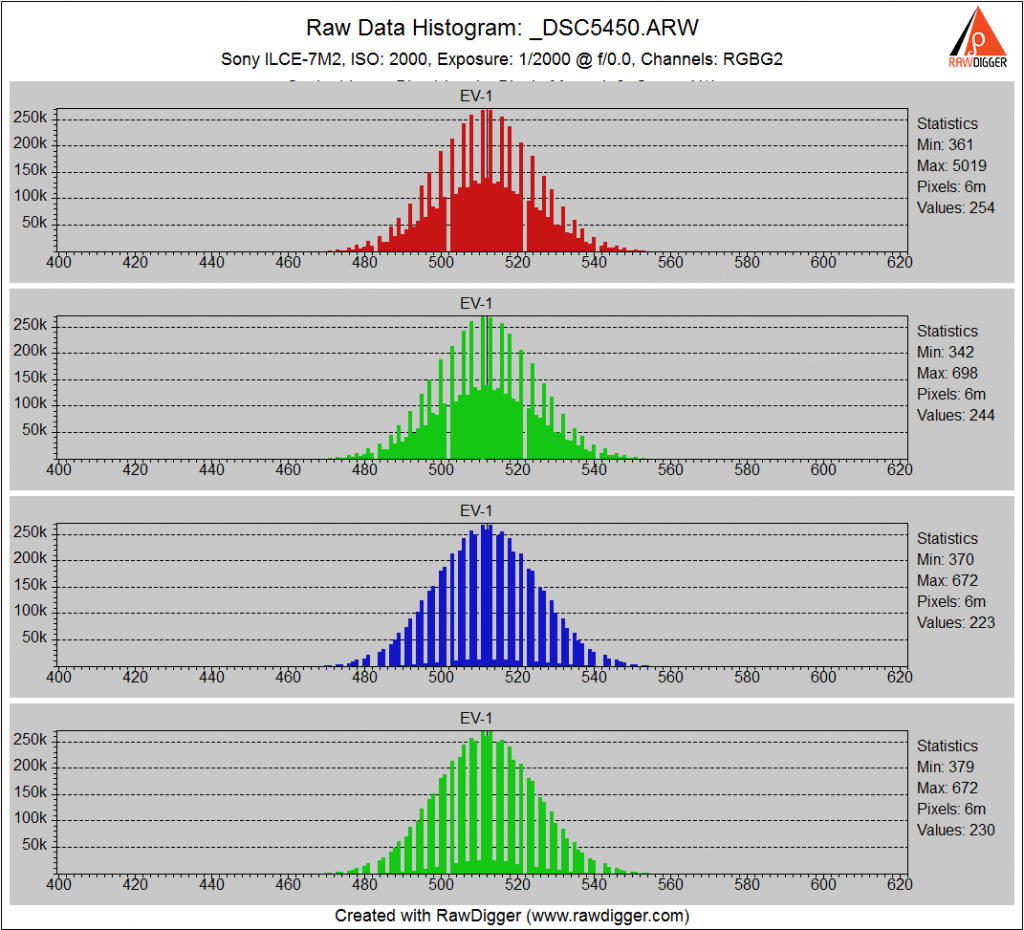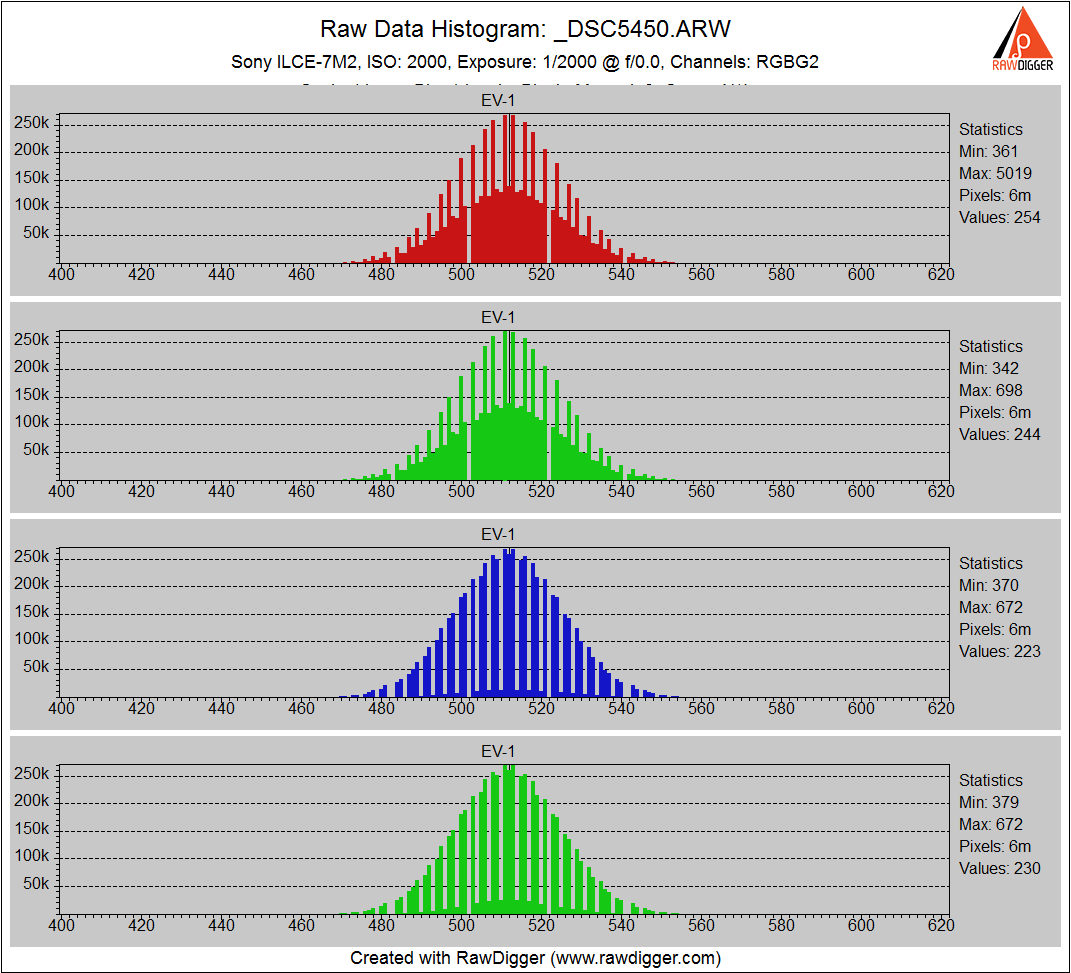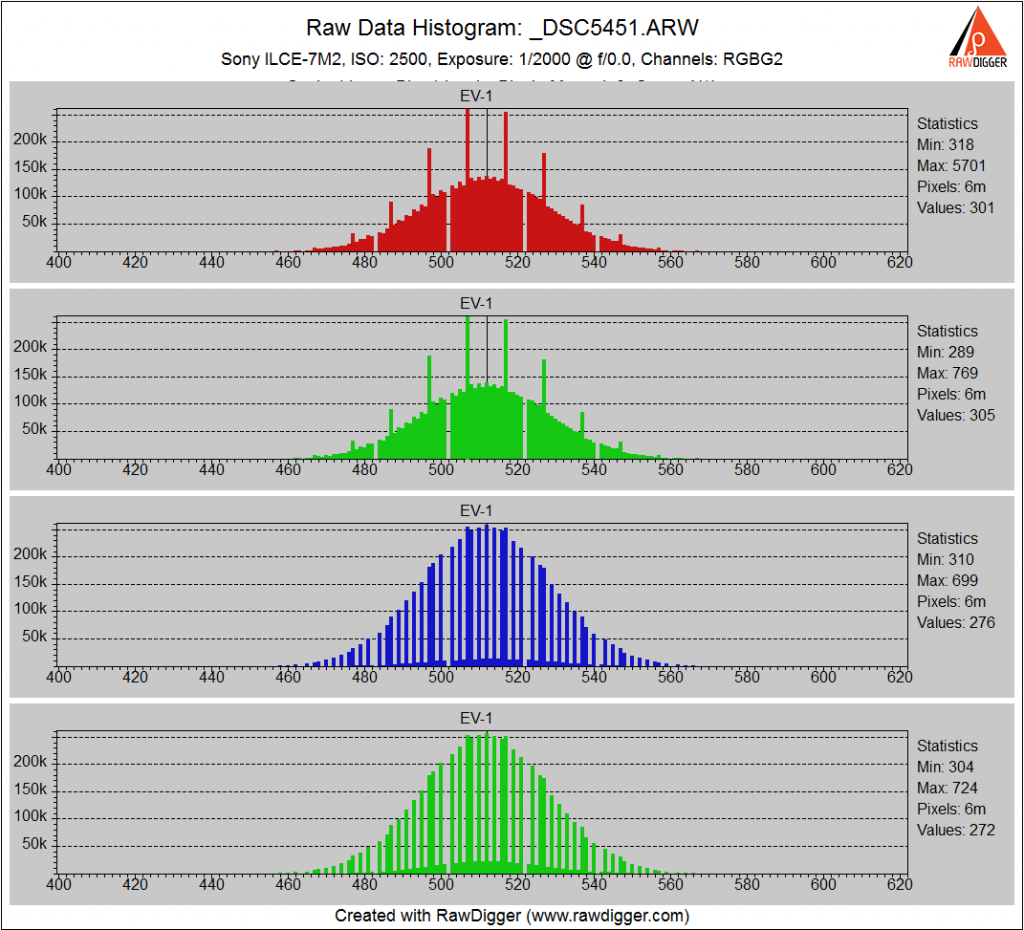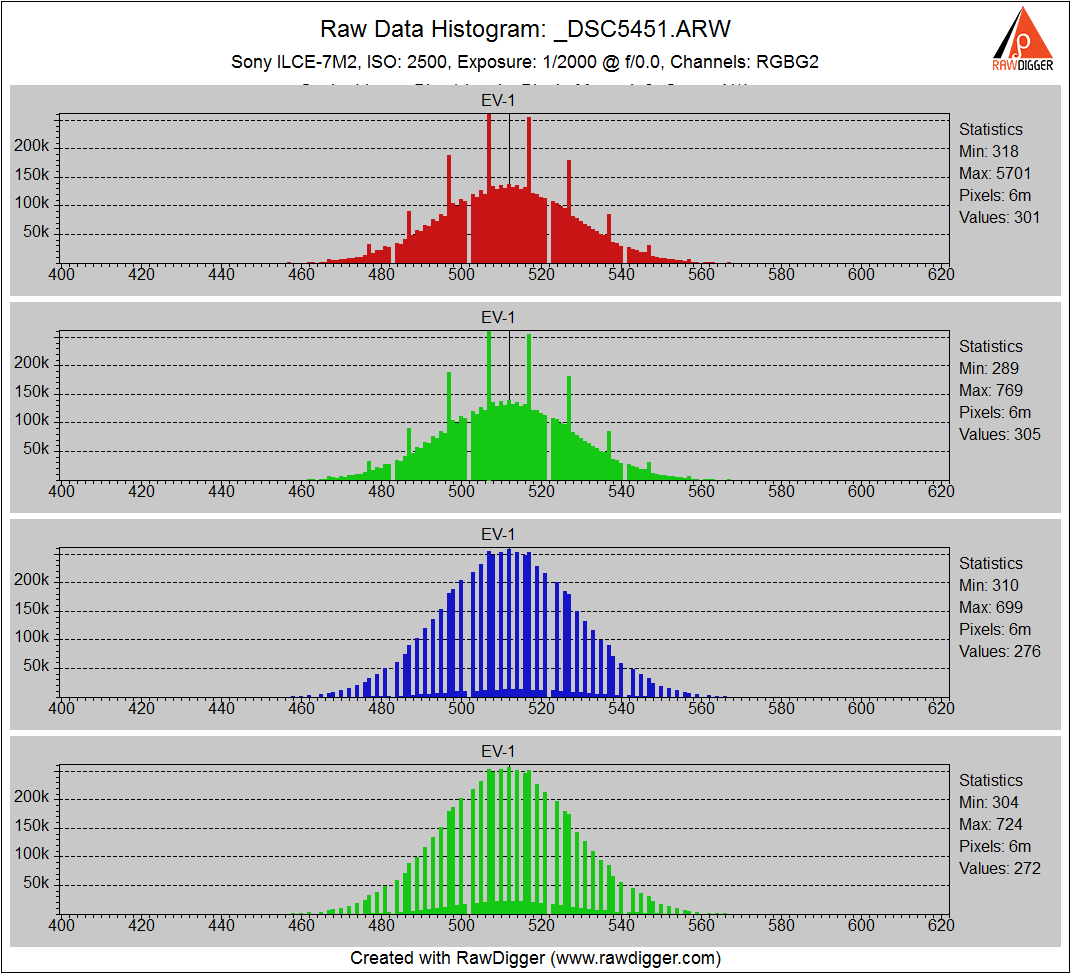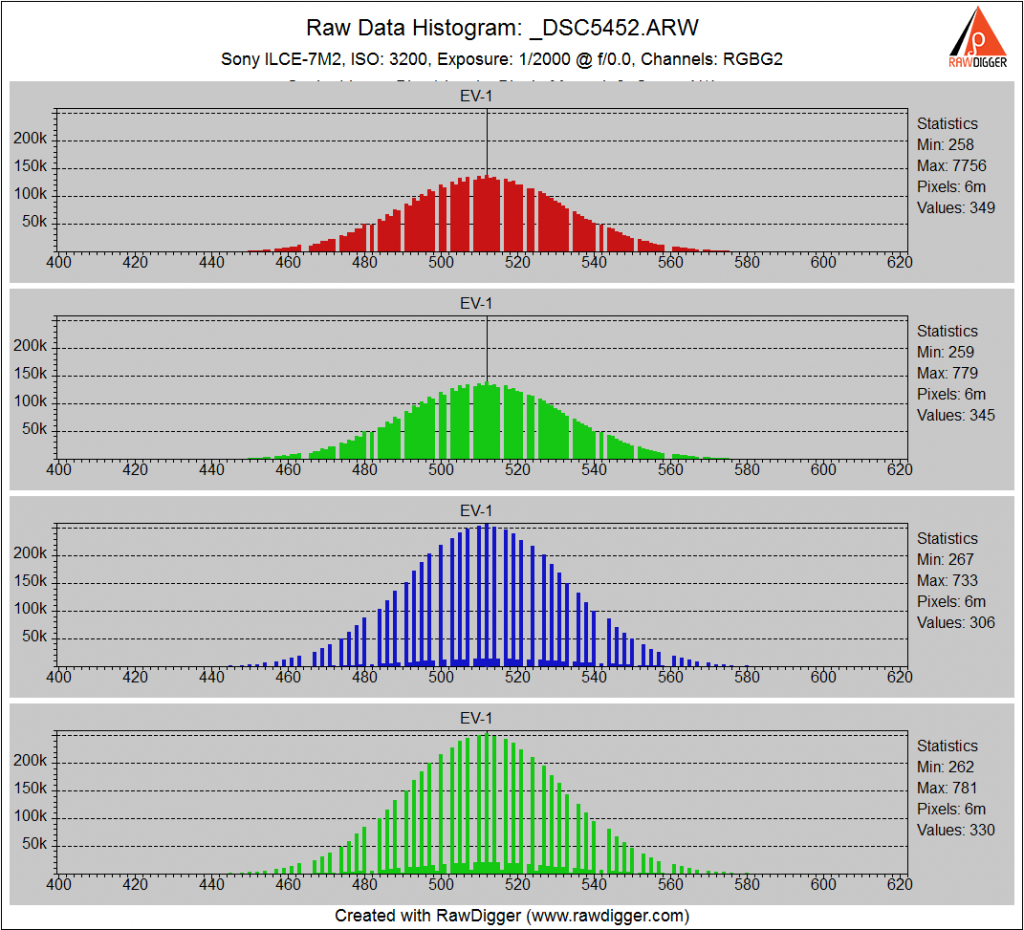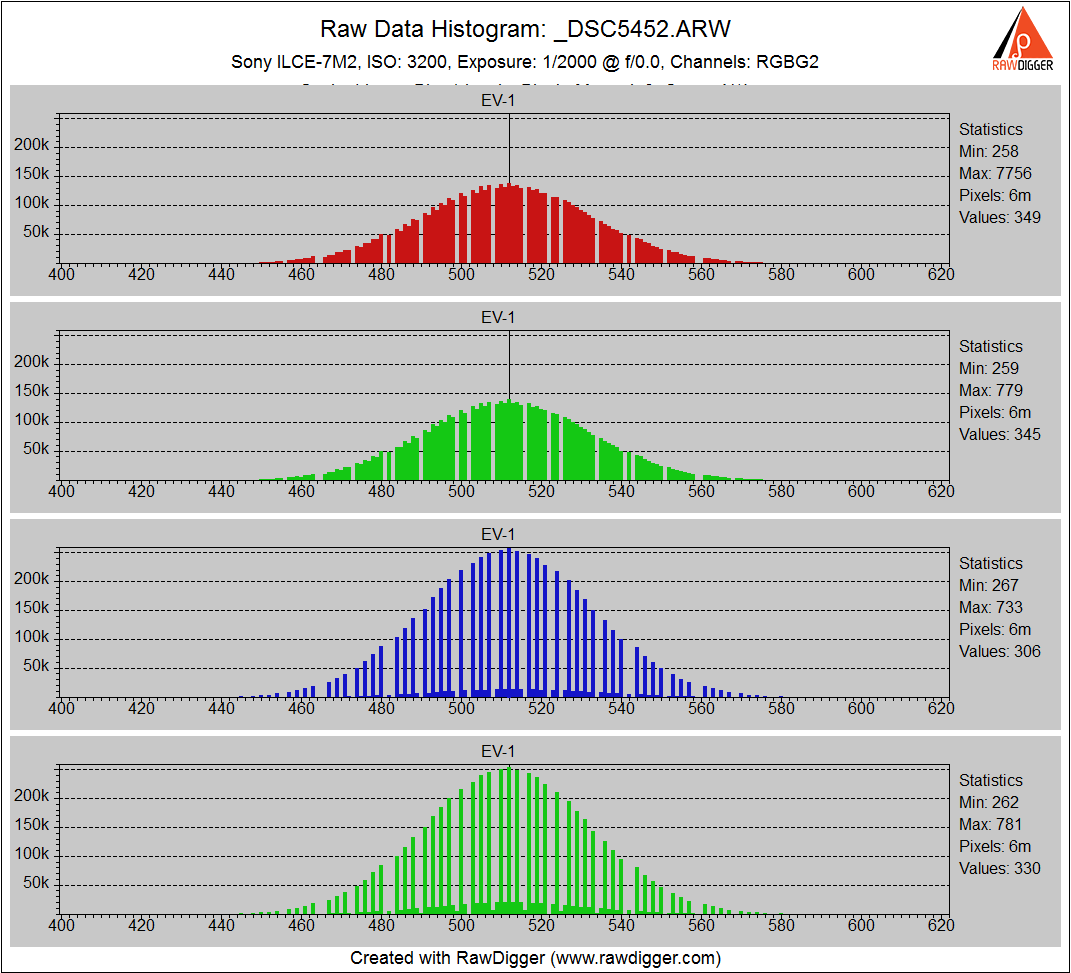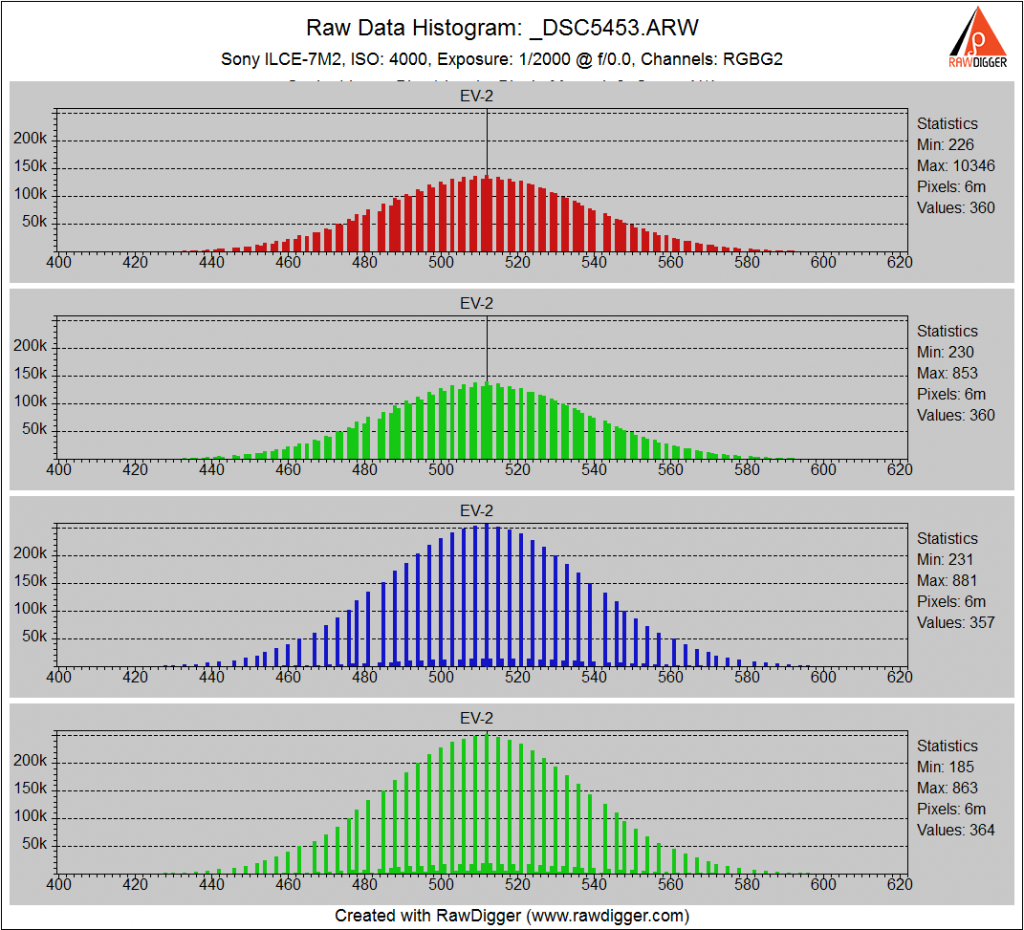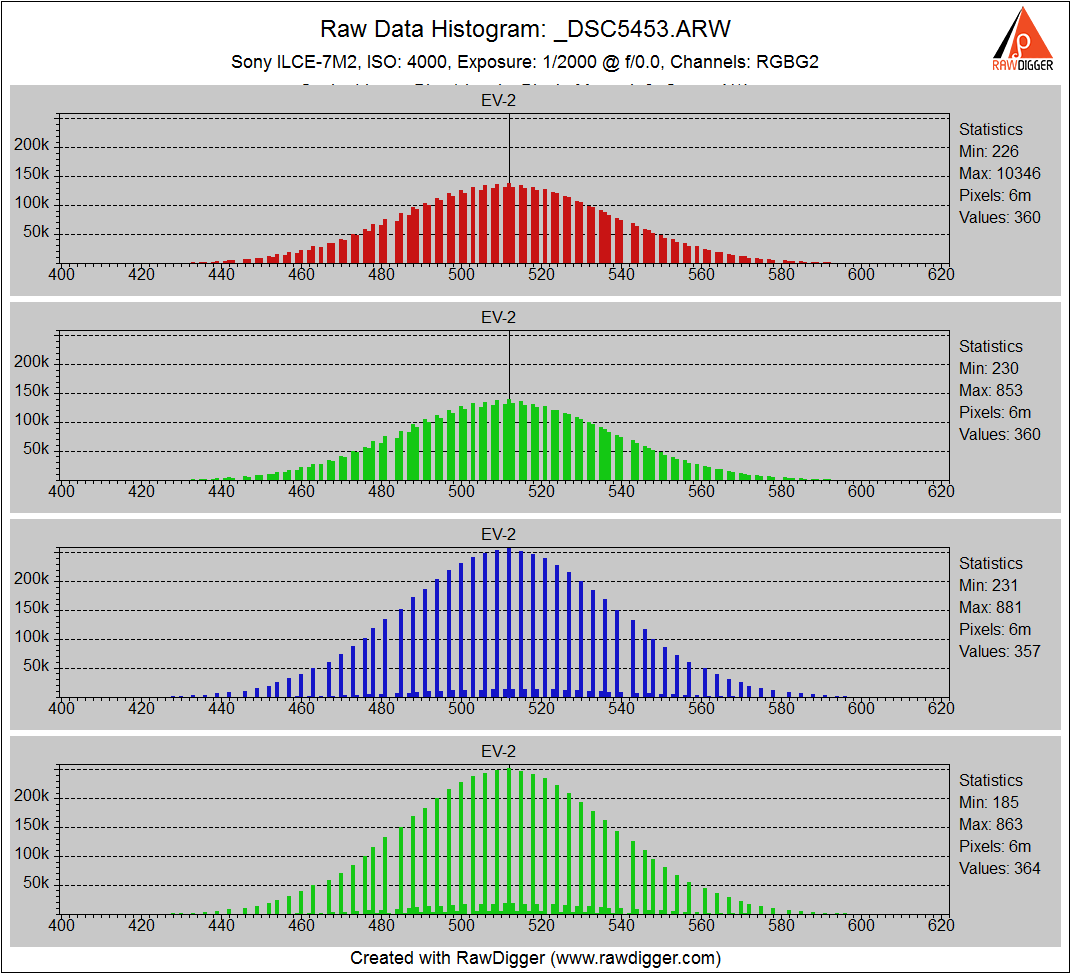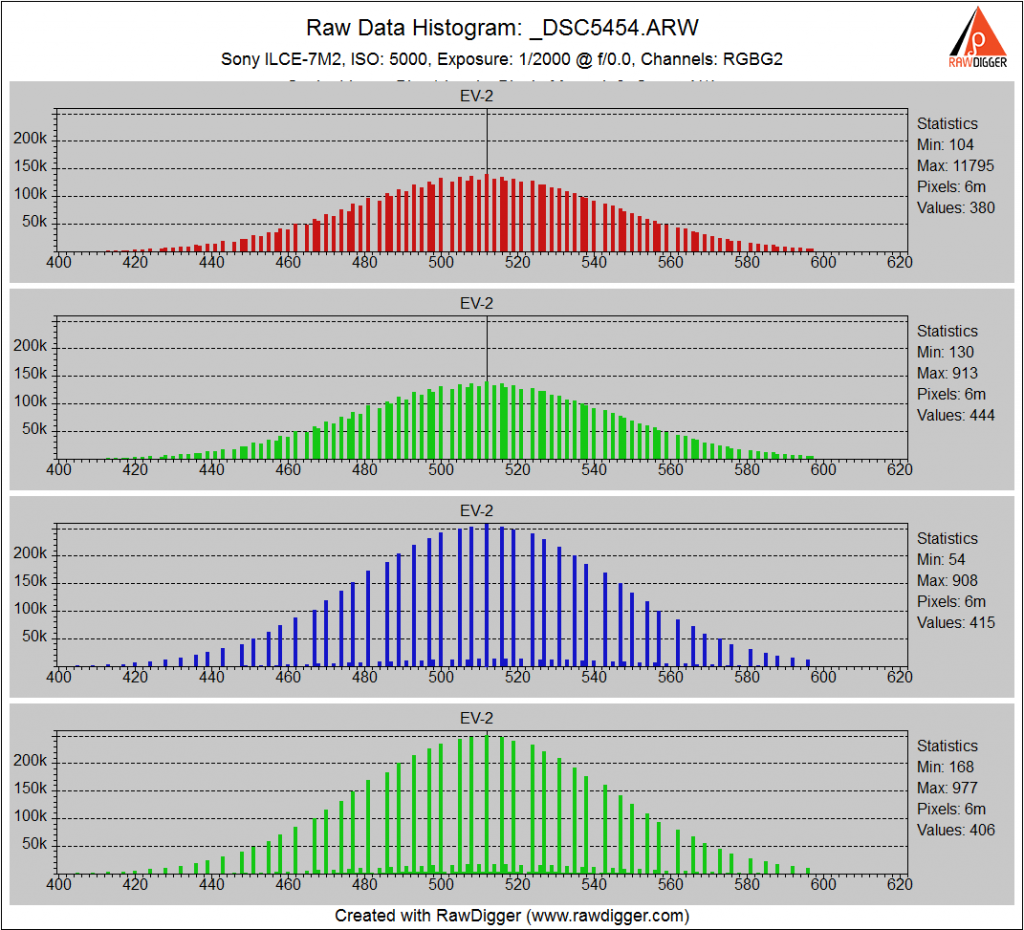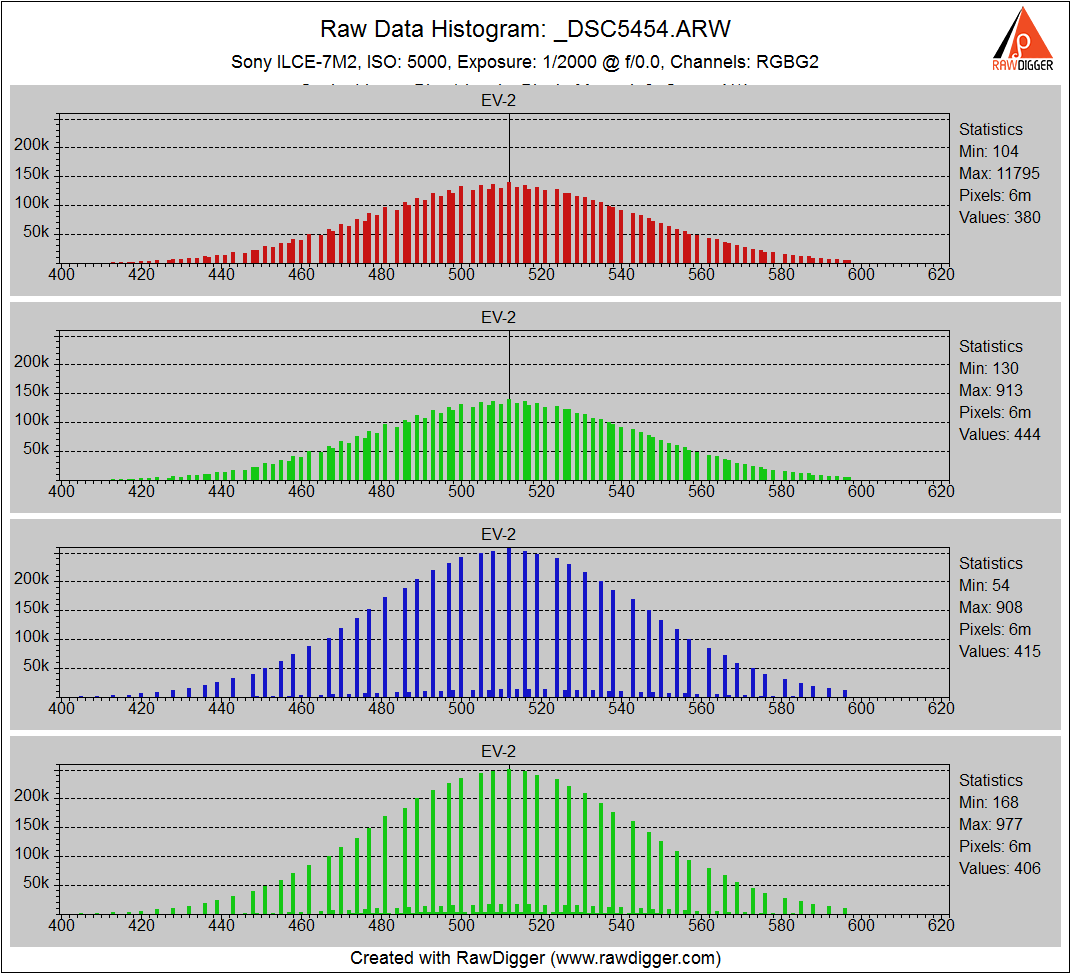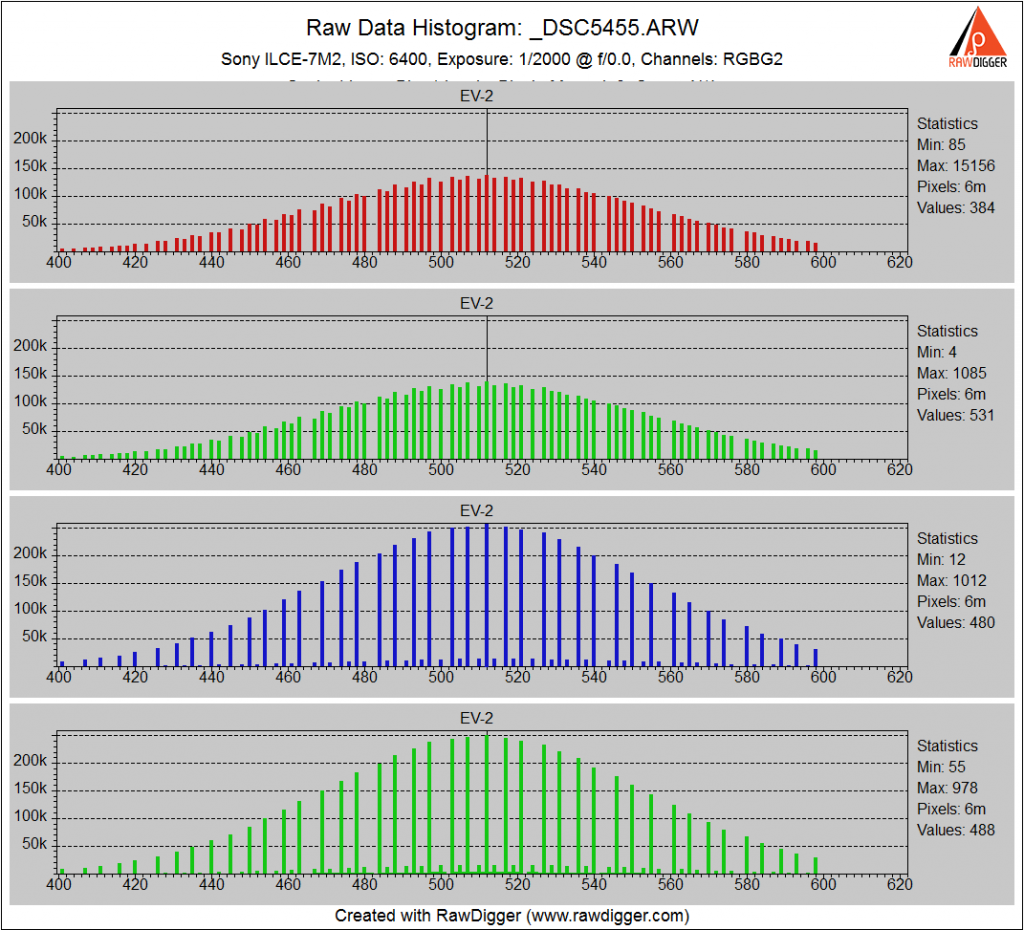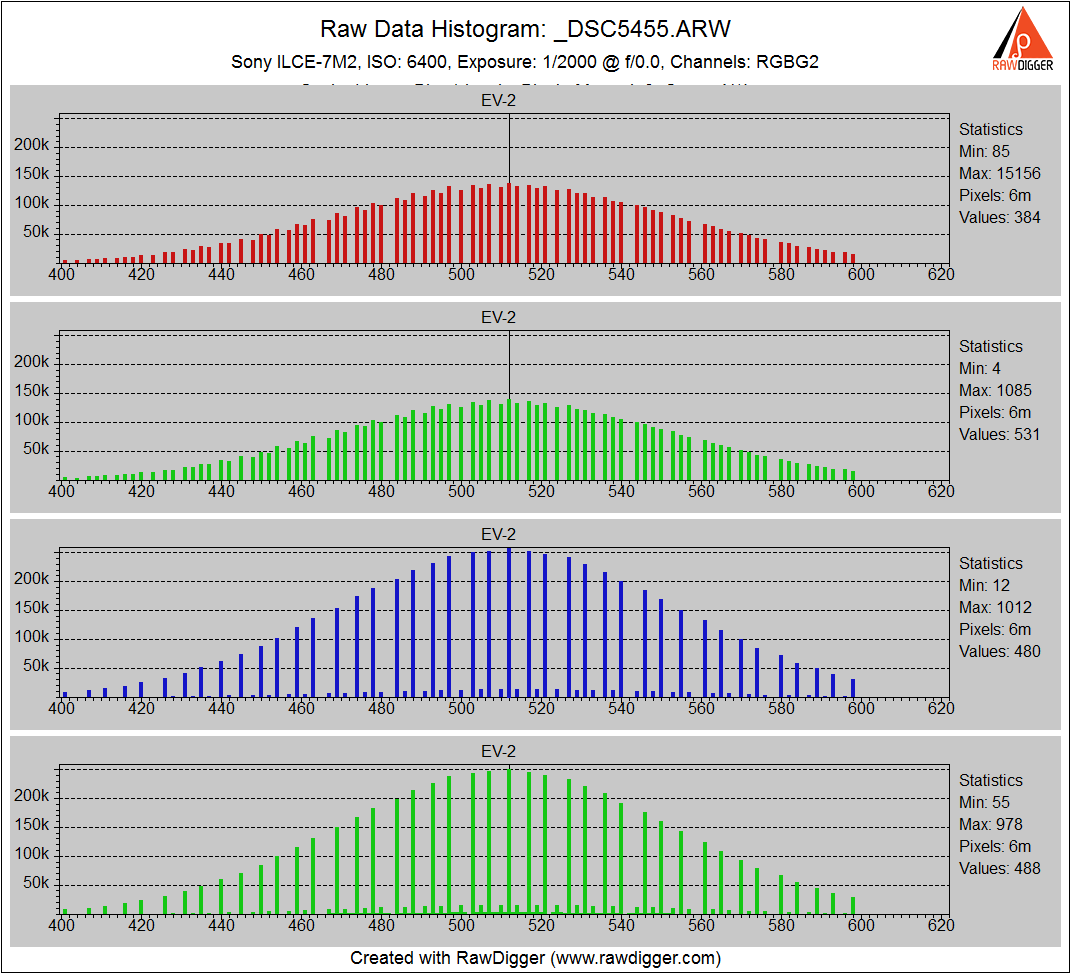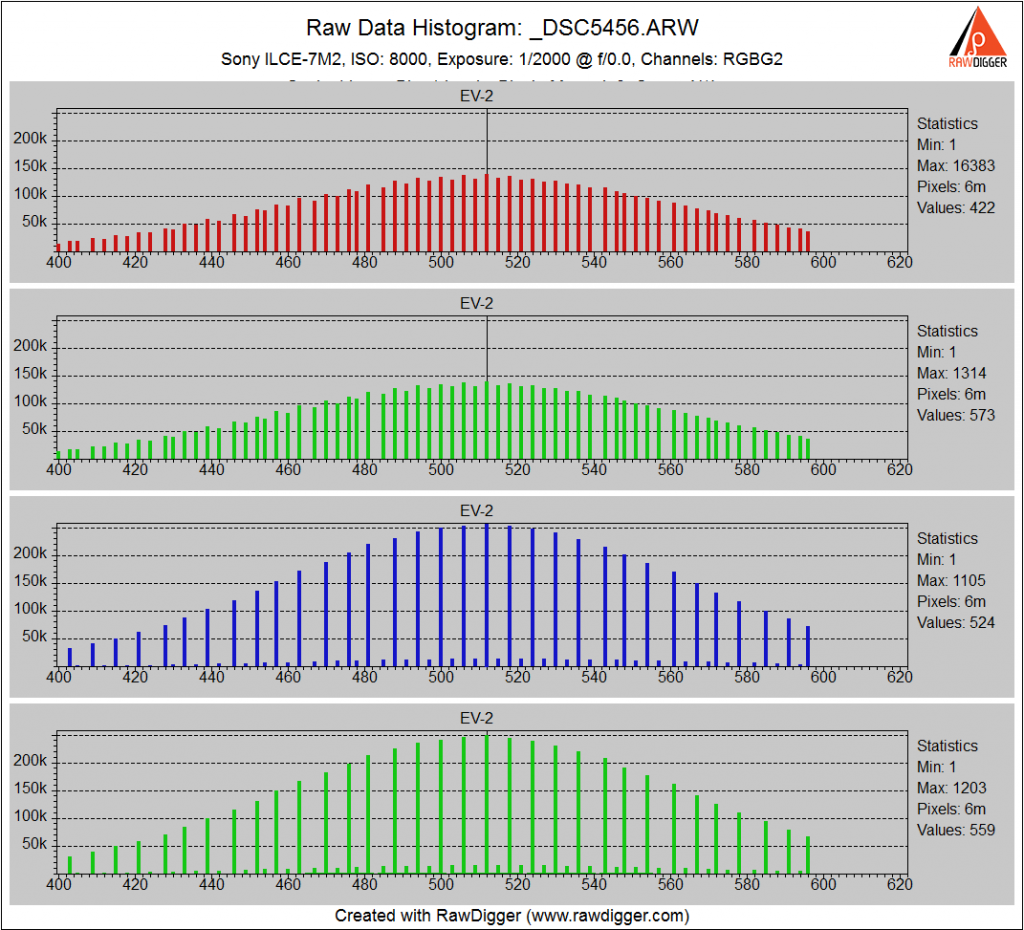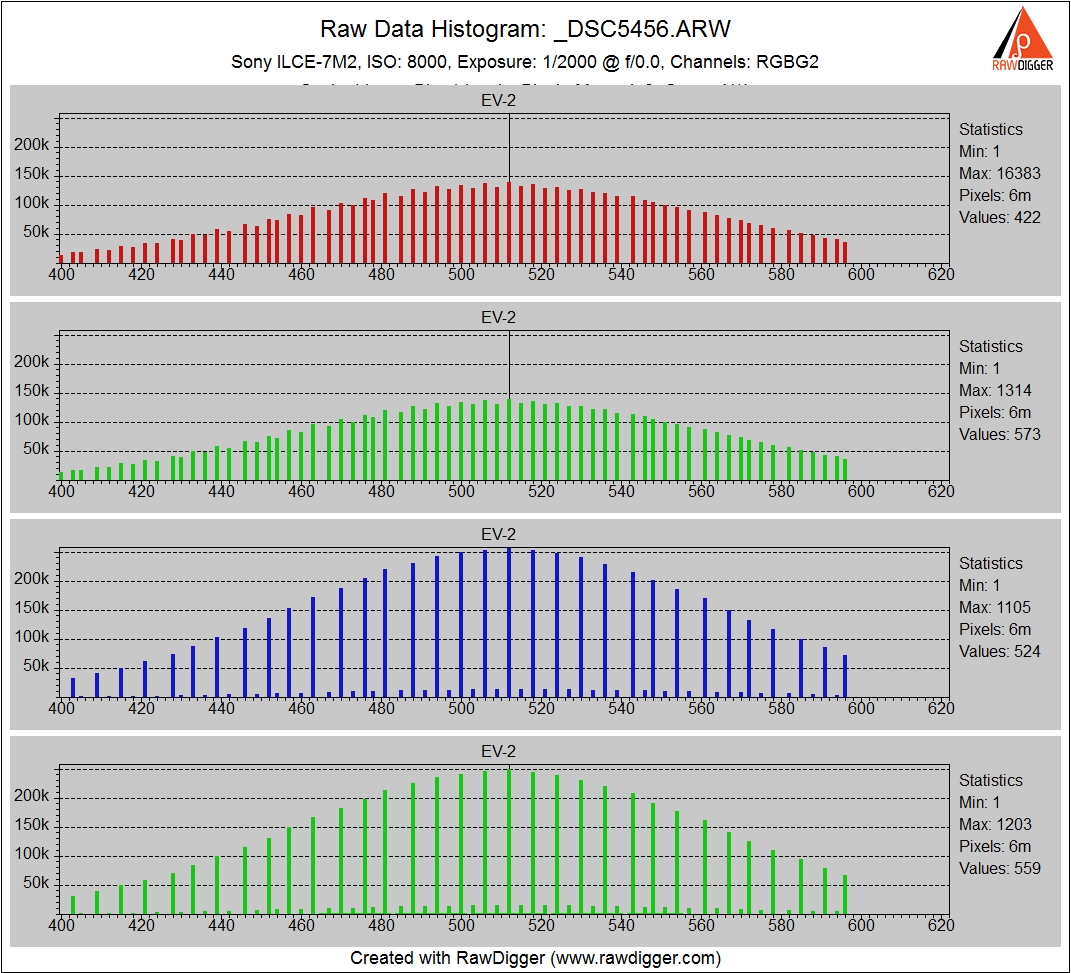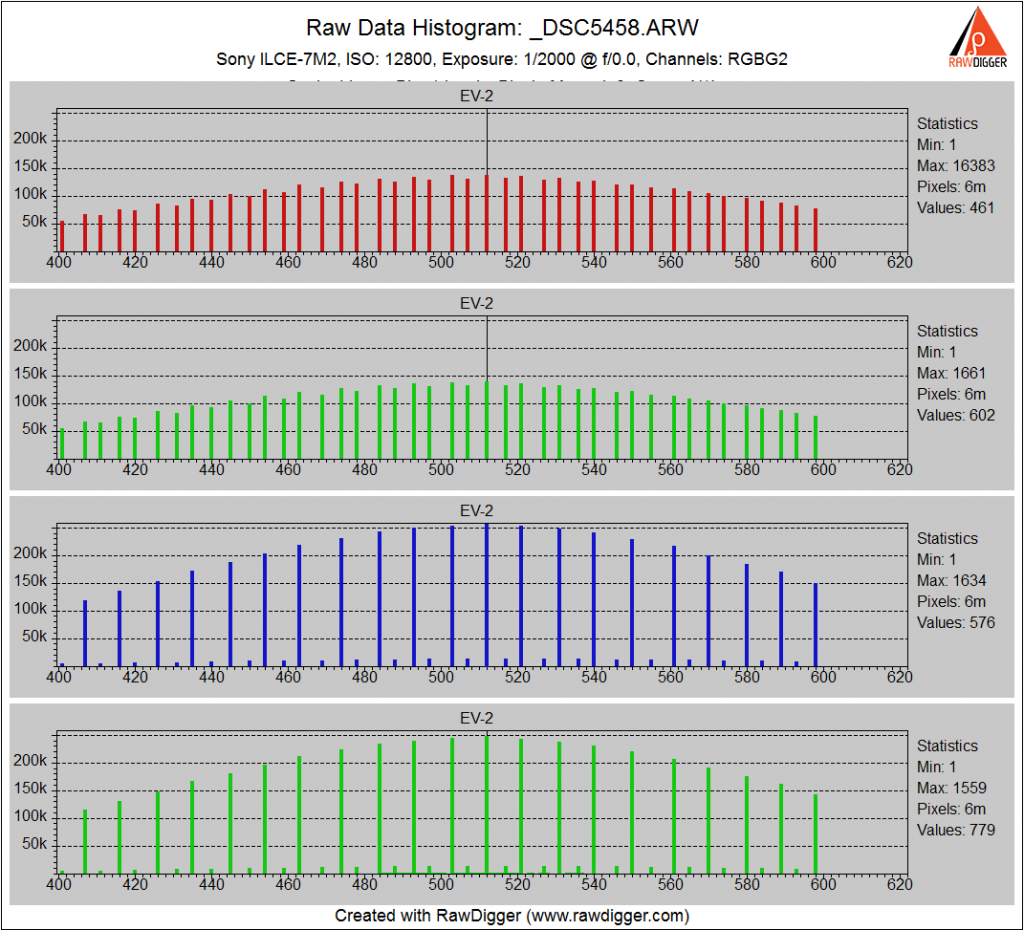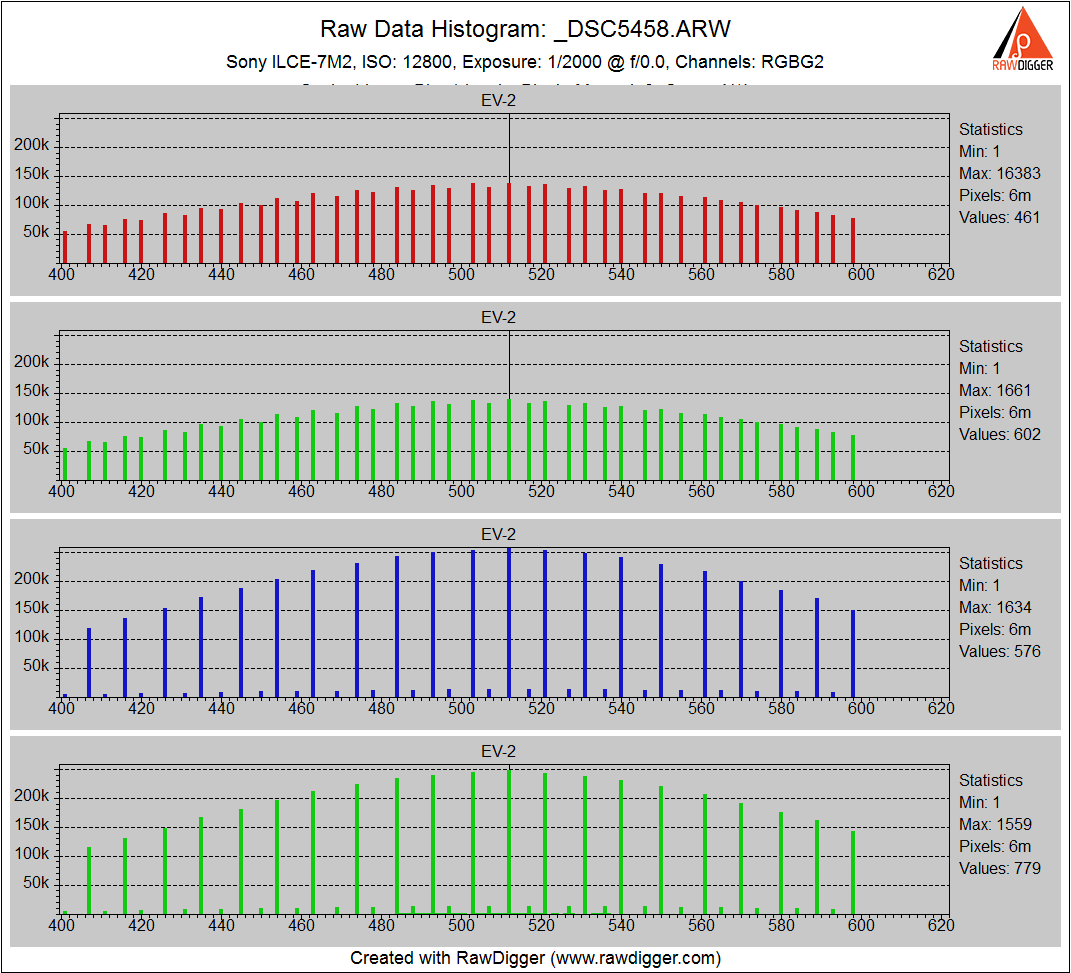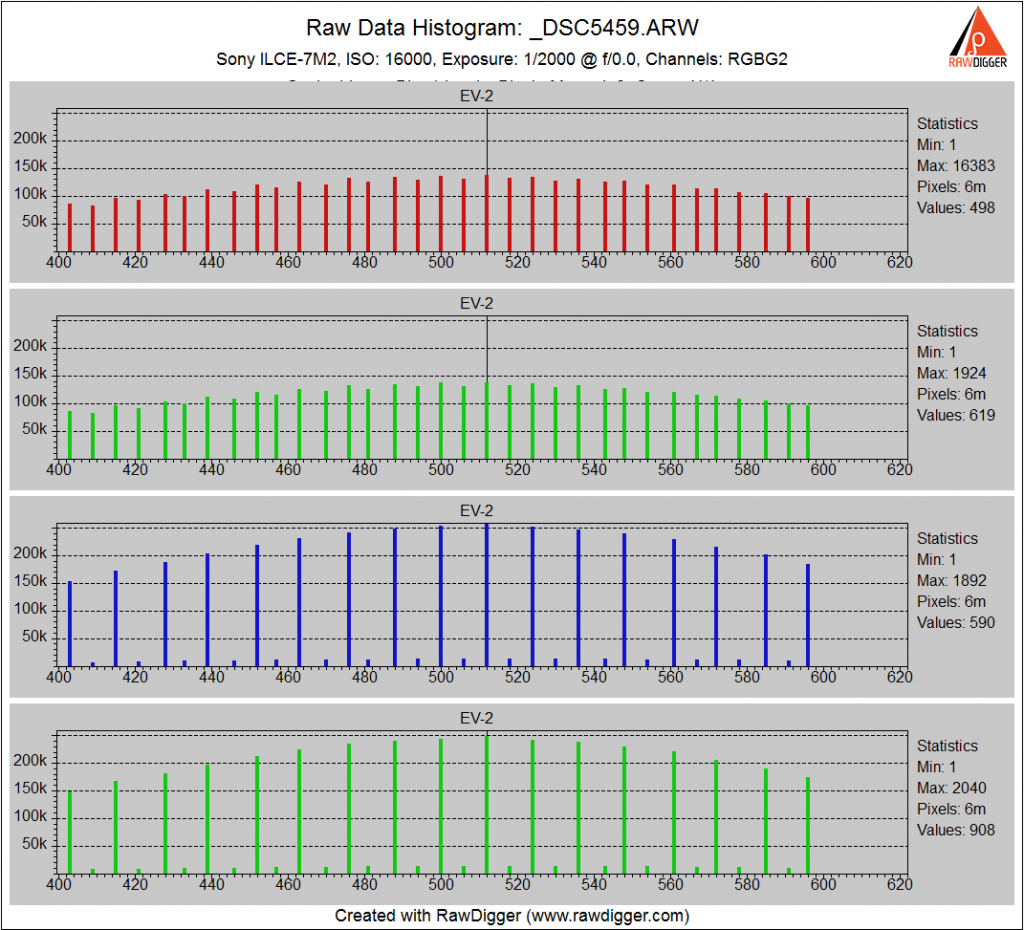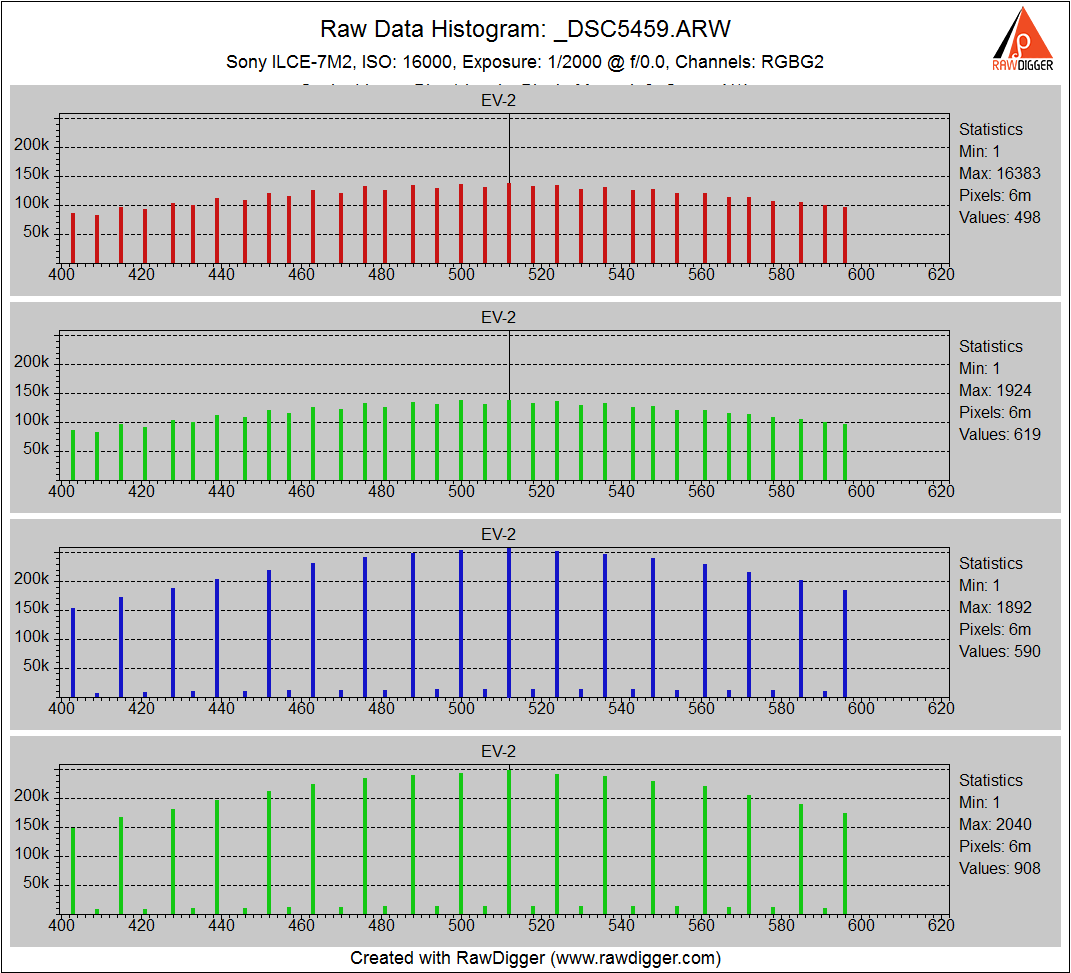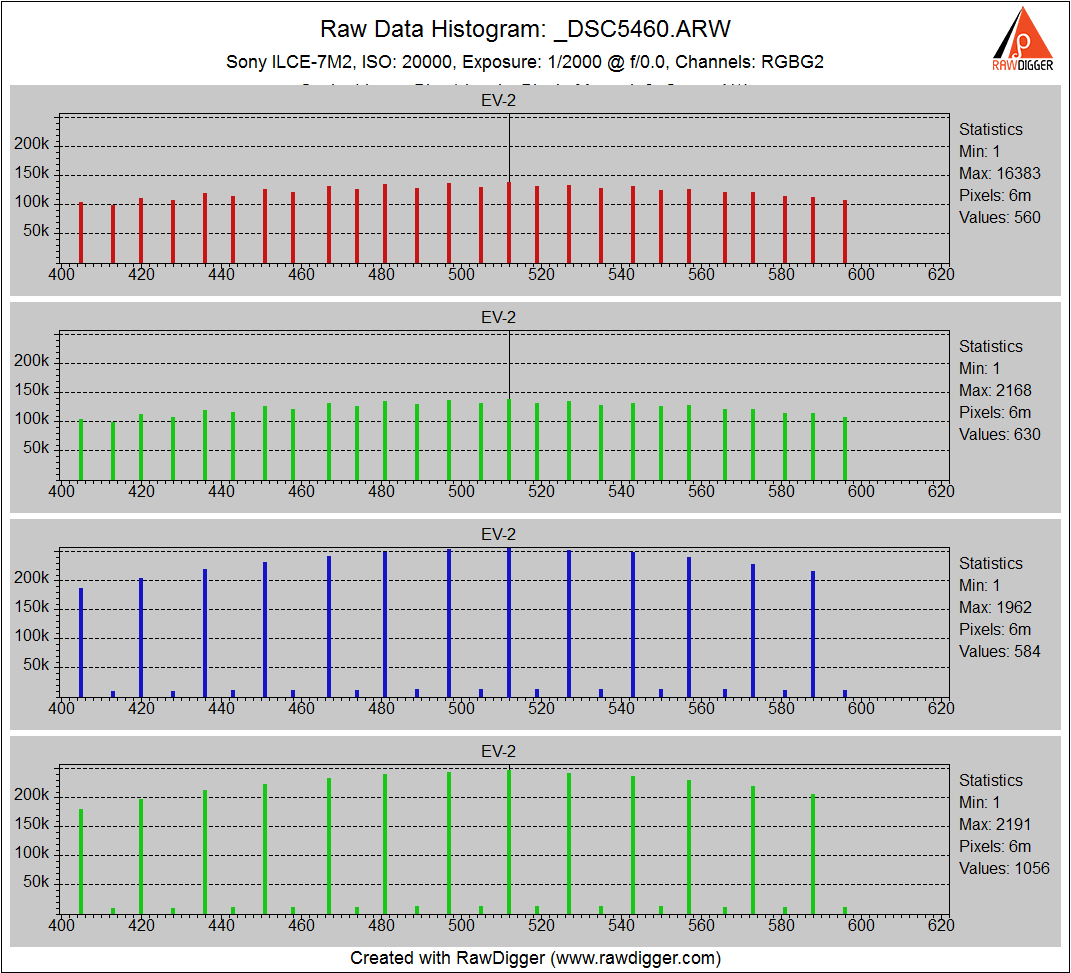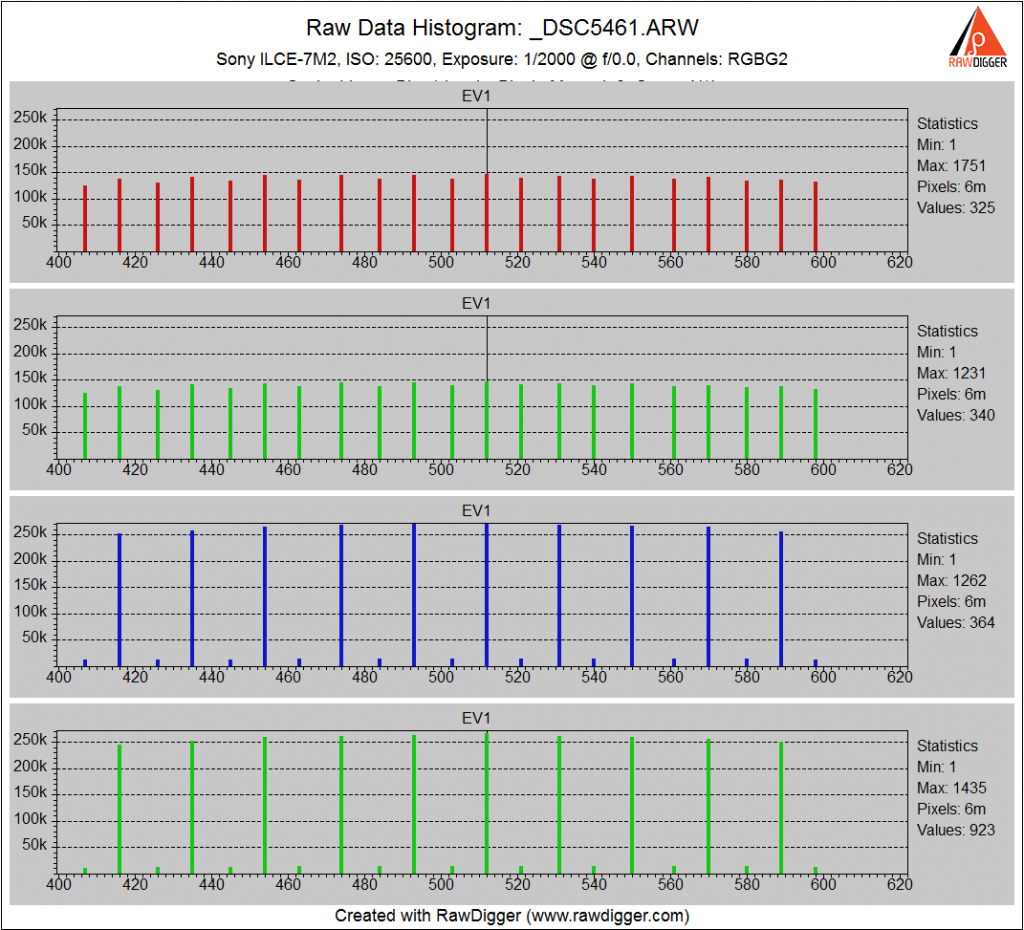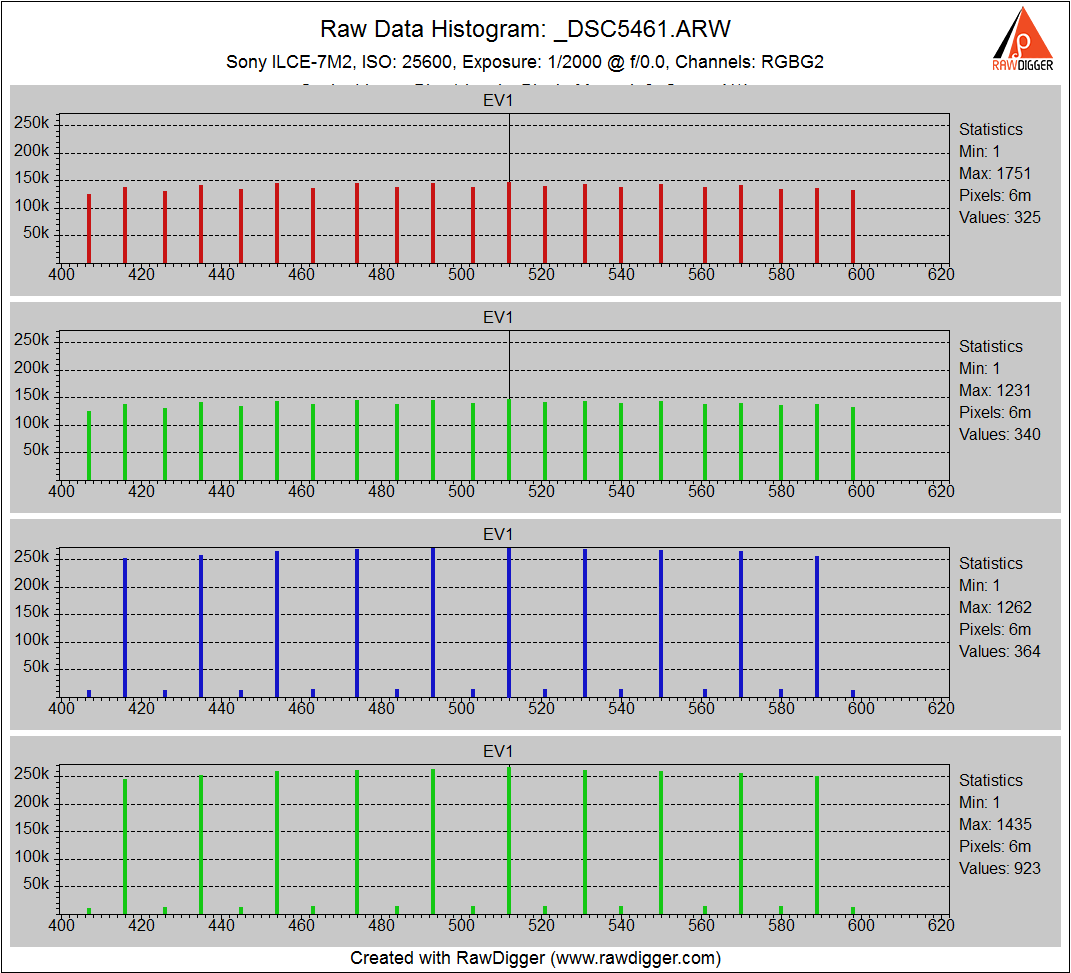 This is all very interesting, especially the difference between the channels. But I don't think any of this will affect images. It appears that there's enough read noise to provide plenty of dither as the effective precision drops with increasing ISO.