Yesterday, I posted some dark-field histograms from the a7II at various ISO settings with the new uncompressed raw mode enabled. Today I'll show you what the read noise from those images looks like, and how it compares to the CRAW lossily compressed dark field images.
I looked at a 200×200 central square and examined the red and blue raw channels, and one of the green ones. The shutter speed was 1/2000 second. EFCS was on, and IBIS was off.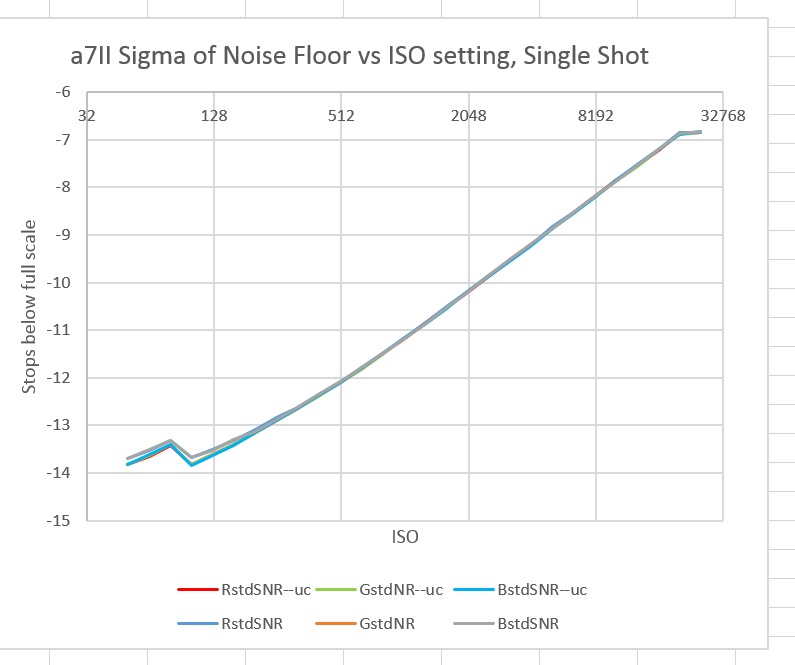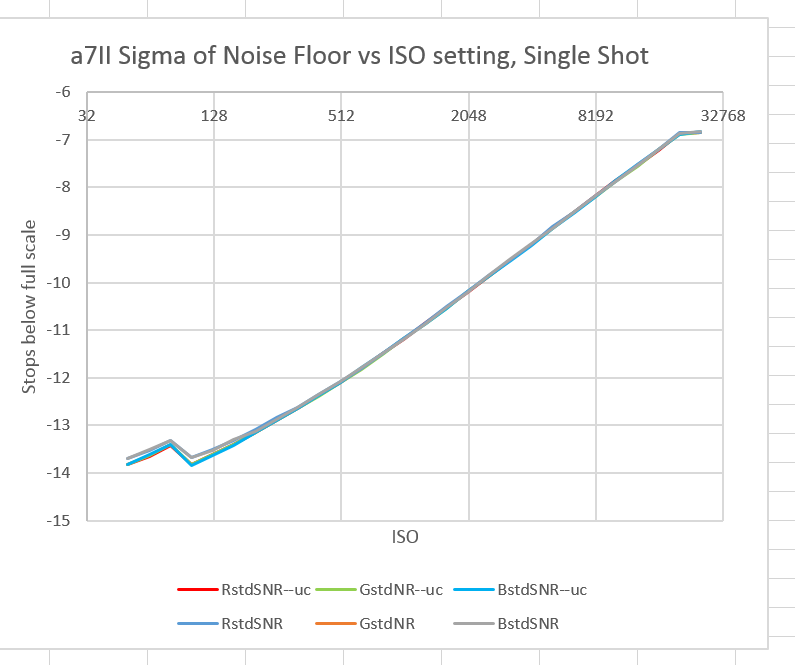 The lines with the suffix -uc are the uncompressed files. As you can see, there is virtually no difference among the lines. Oddly, there are some slight differences at low ISOs.
For those of you used to looking at dynamic range, not noise, here are the data processed that way: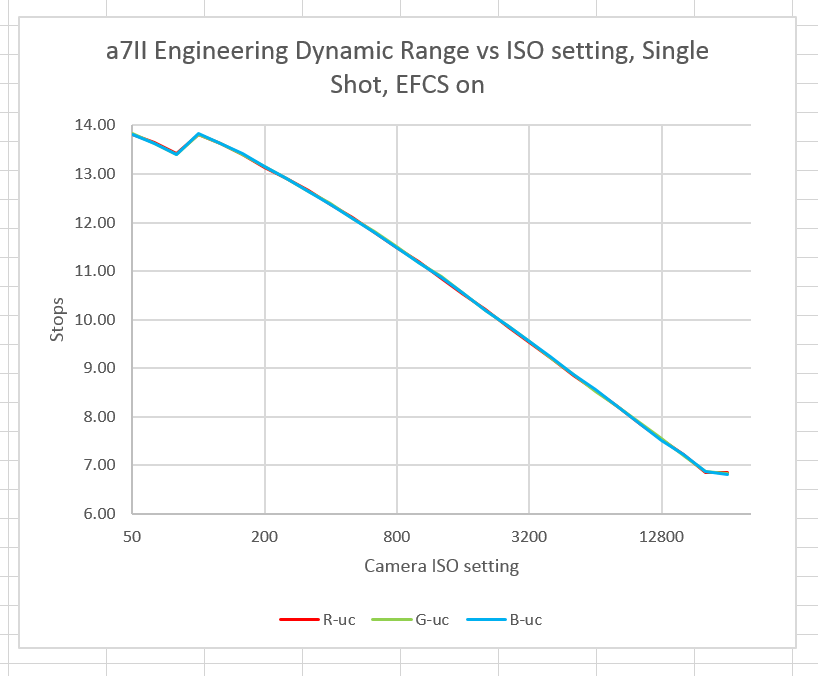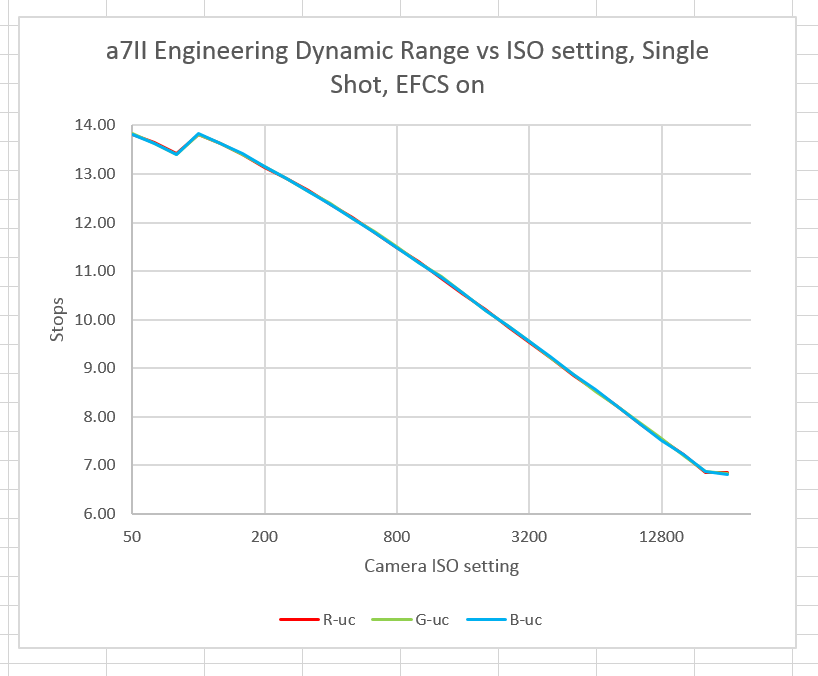 Compensating for the putative amplifier gain to get the read noise referred to the input of the amplifier: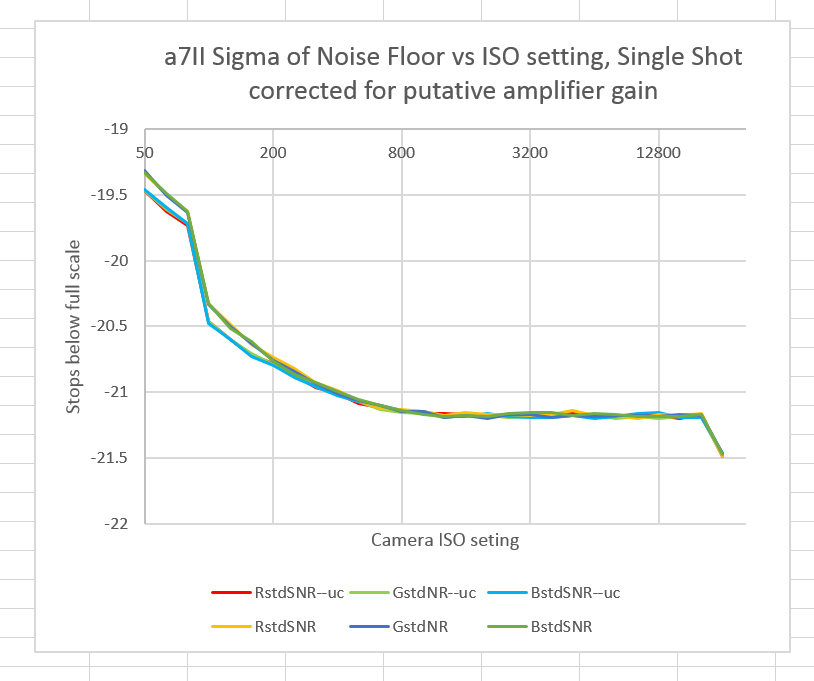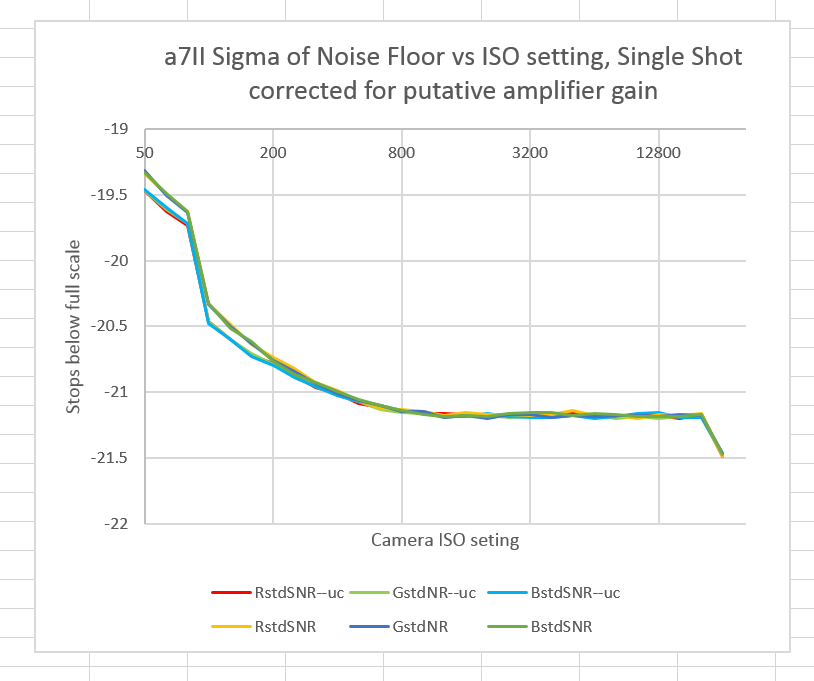 Ignore the absolute values of the vertical axis.
And , for just the uncompressed data, corrected for the actual amplifier gain: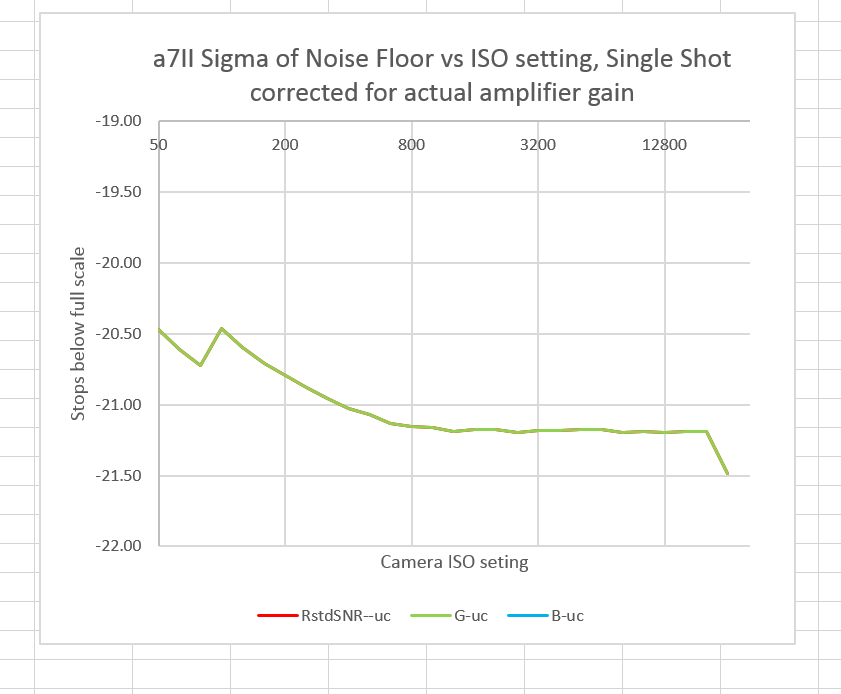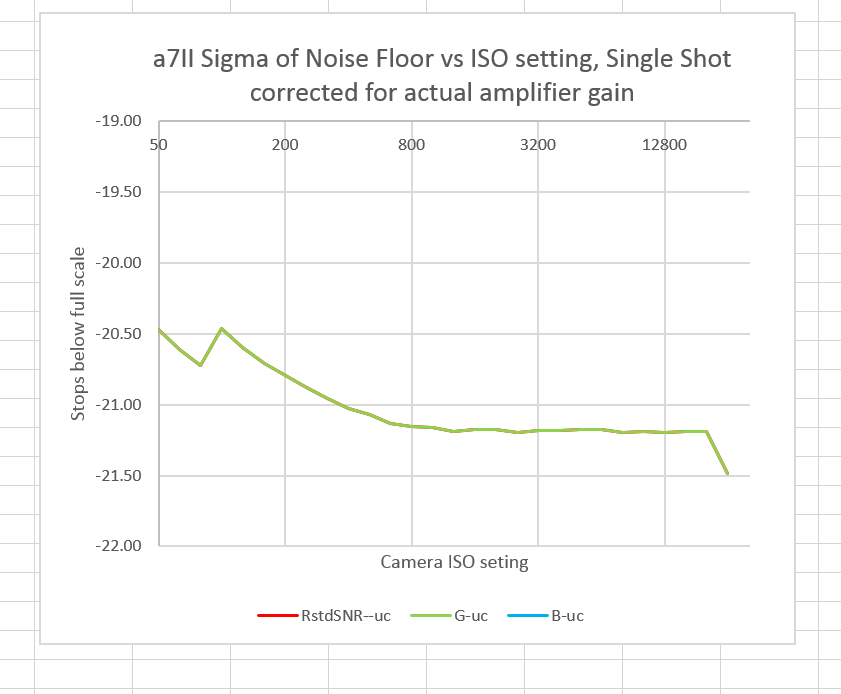 Note that the a7II is completely ISOless above 800. Also note that the increased EDR  at the "fake" ISOs below 100 is not real.
By the way, the point at ISO 25600 looks too good to be true, doesn't it? It is indeed. Sony gets the noise that low through digital signal processing.
The bottom line? Uncompressed raw doesn't  materially affect read noise or dynamic range on the a7II.