I've got a Sony alpha 7II to test. Rather than start off with the OOBE and my usual rant about the terrible menu system, I'm going to put the camera through some of the analyses that Jack Hogan and I have been developing.
Today, it's photo response nonuniformity (PRNU). There are some surprises.
Here's how the standard deviation of a 256-image flat-field exposure near clipping converges as the images are added in, with a high pass filter in place to mitigate lighting nonuniformity: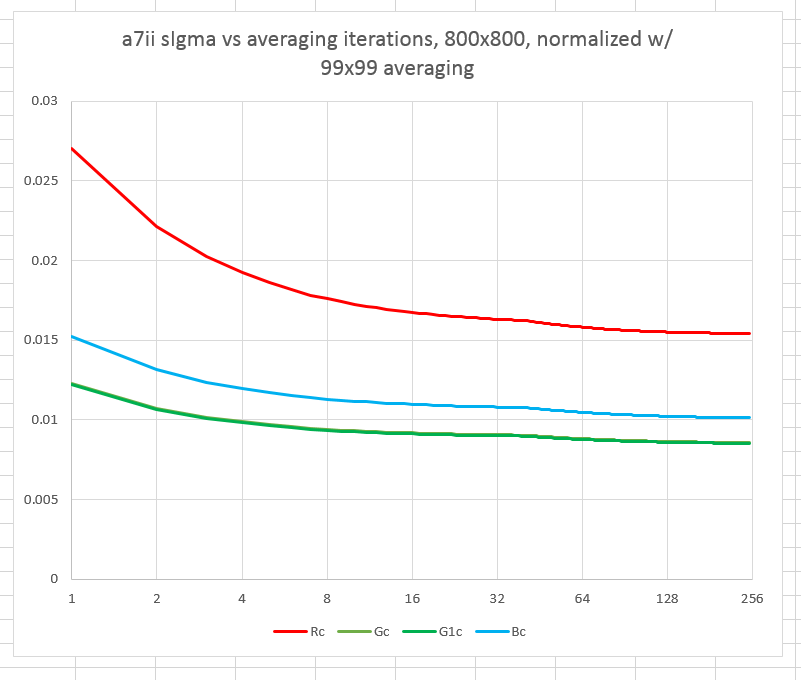 The overall PRNU is about 1.3%, and the red and blue channels show substantially more than the green ones.
Let's look more closely.
Here's the frequency response of the first green channel of the  unfiltered version of the averaged image: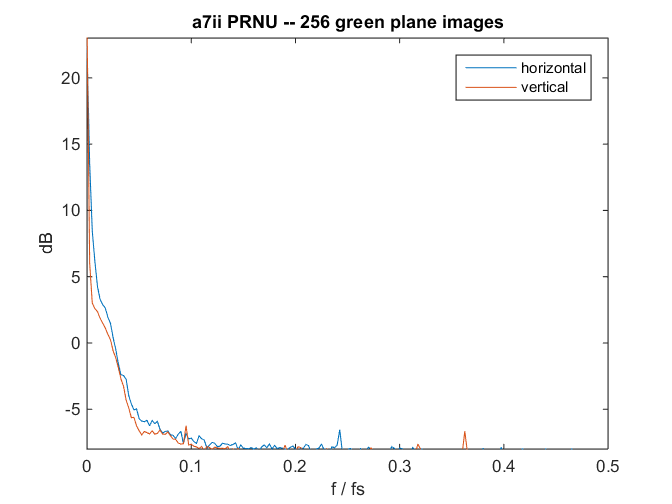 The red channel: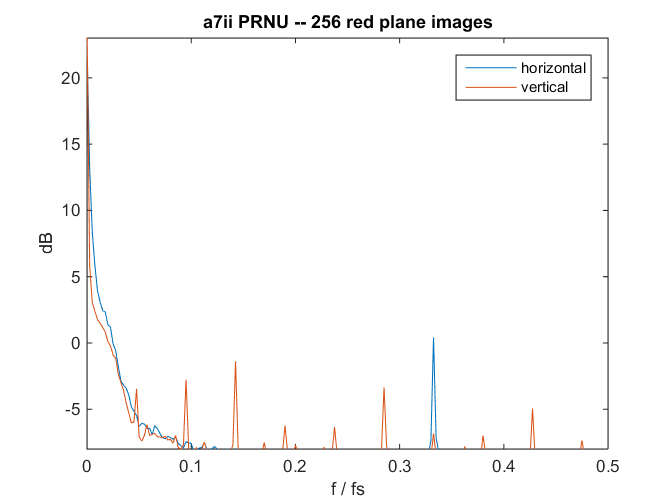 And the blue channel: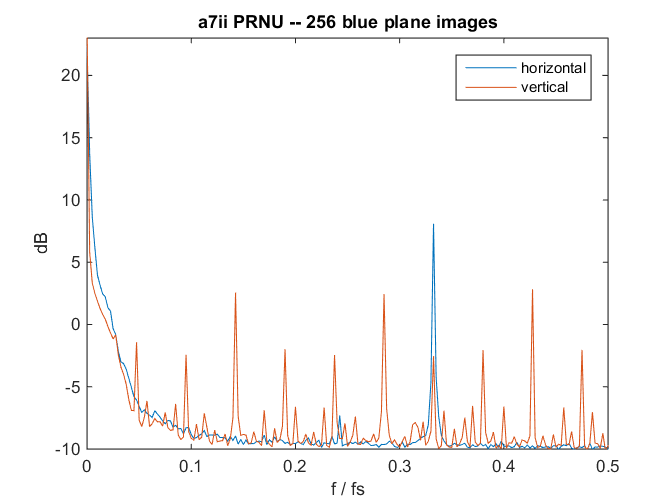 There are substantially more spiky places in the red and blue channels than in the green. Because the images were exposed under D55 illumination, the red and blue mean values are about a stop down from the green ones, and thus correction to full scale will multiply them by a larger number, but in the standard model for PRNU, that should all average out.
Is it possible that the a7II doesn't obey the standard model?
Here's a histogram-equalized look at the green channel averaged image: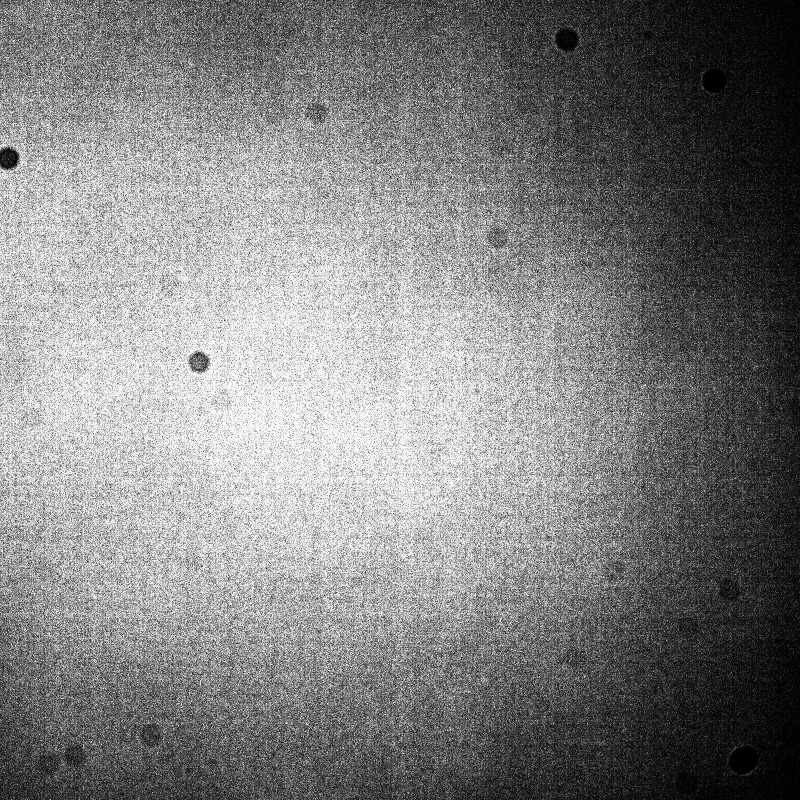 There's quite a bit of dust for a brand new camera — I just took it out of the box, mounted a lens, and made the exposures — but it certainly won't interfere with photography, or even be visible wiout the super-aggressive equalization.
Here's the red channel: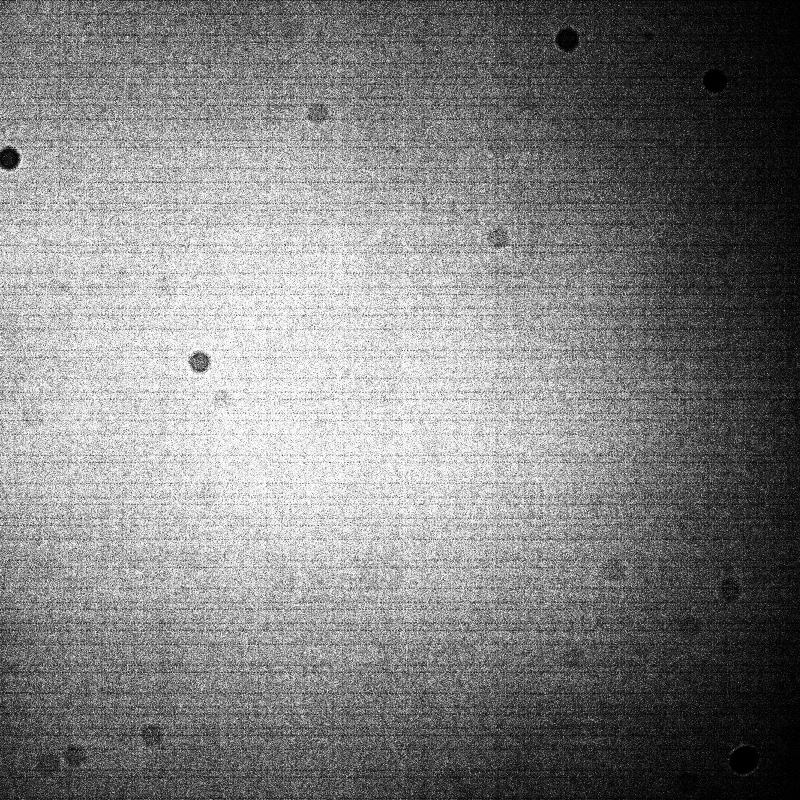 Zooming in on the green plane and re-equalizing: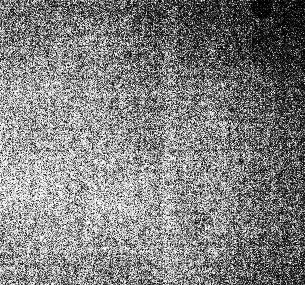 The red plane with the same treatment: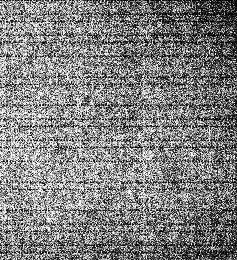 You can see the difference.
It'll take some work to figure this out, but in any event, the errors look small enough that they should not affect normal photography.