This is a continuation of a series of posts on the Sony a7III.   You should be able to find all the posts about that camera in the Category List on the right sidebar, below the Articles widget. There's a drop-down menu there that you can use to get to all the posts in this series; just look for "a7III".
The battery door of the a7III, and most other a7x cameras, is widely considered to be the camera's weather-sealing Achilles heel. I wondered if there were some way to test the weather sealing there without destroying a two thousand dollar camera. I came up with one. The Really Right Stuff (RRS) bottom plate for the camera attaches in the following way:
You take the battery door off the camera
You mount the plate
You attach the battery door to the plate.
In the a7III, the pliant (not very pliant, by my estimation) parts of the seal are on the door. The corresponding parts of the camera body are hard plastic. When the door is attached to the RRS plate, it mates with hard anodized aluminum bits that perform the same purpose. It appeared to me that the battery door on the plate would have the same weather resistance as the battery door on the camera, whether or not the plate was attached to the camera. Taking the plate off the camera would allow me to see the entry of moisture.
By the way, you might be wondering how good the weather sealing is between the top of the RRS plate and the battery compartment. It looks to be excellent. There is a broad expanse of soft material that seals with the camera around the battery door.
I set things up this way: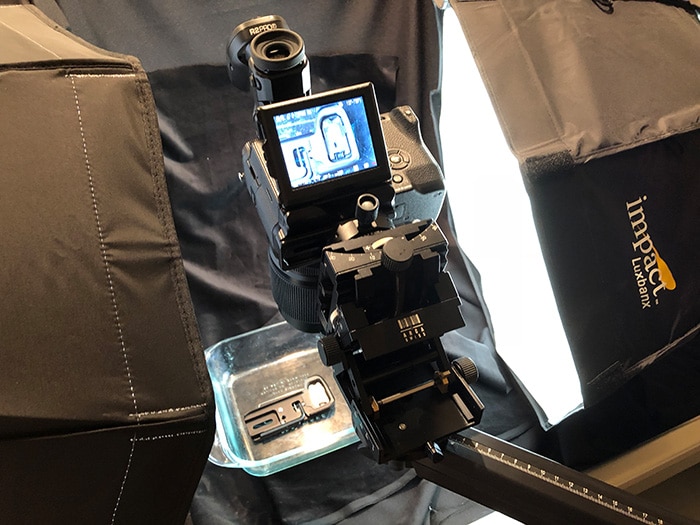 The plate is in a Pyrex dish. The GFX with the 120/4 macro is aimed at the plate. Two 600 watt-second strobes with softboxes light the scene.
Here's a sequence showing the water entering: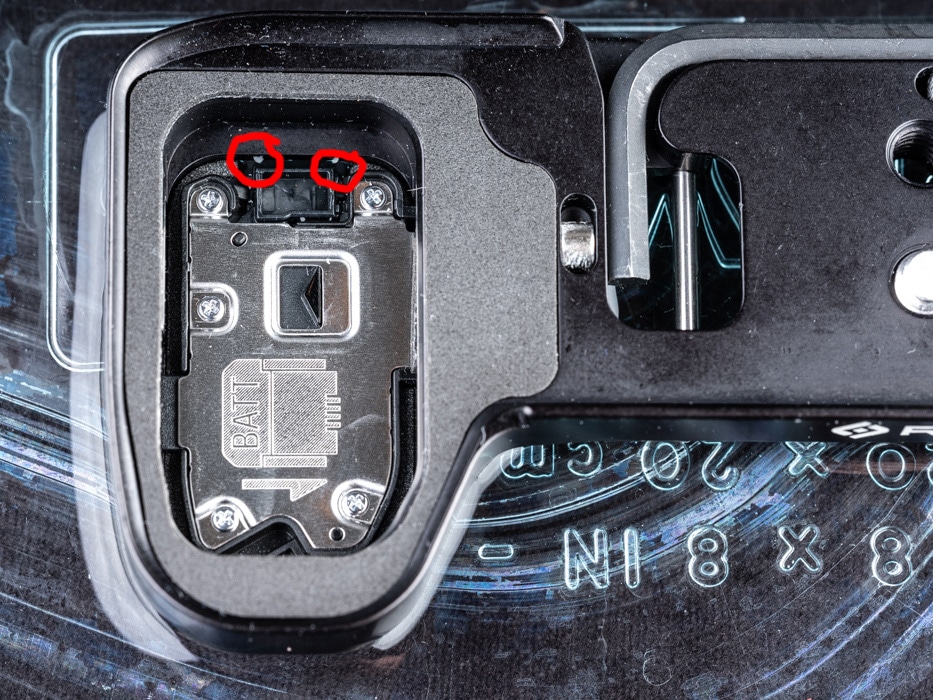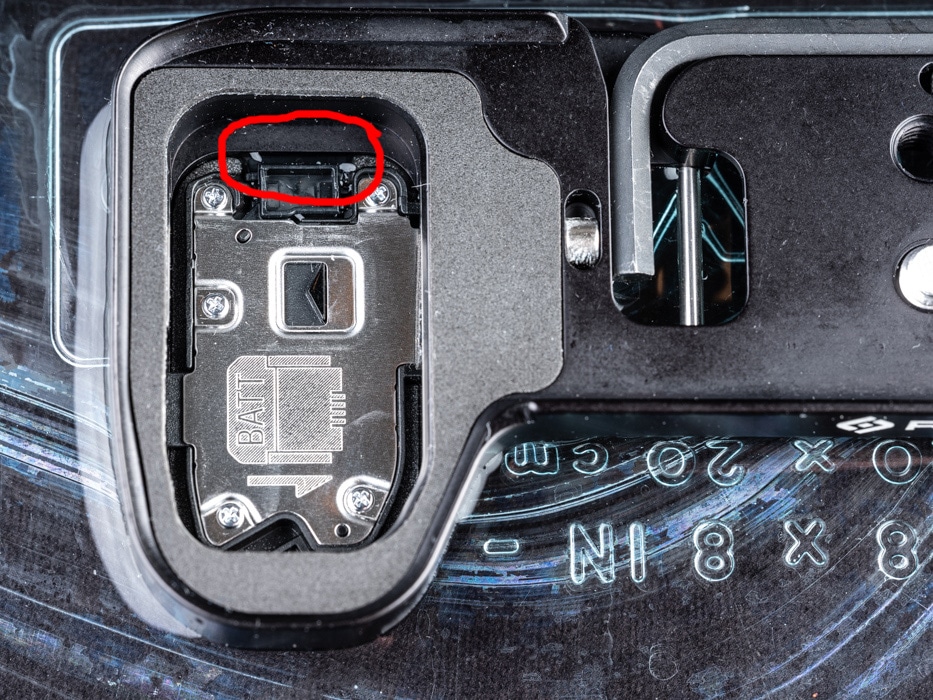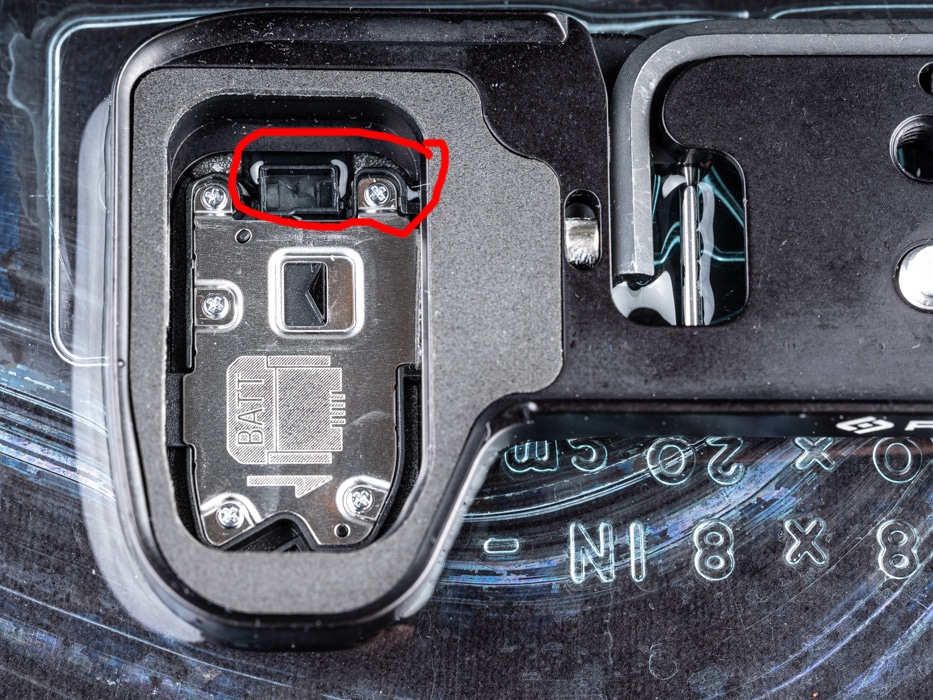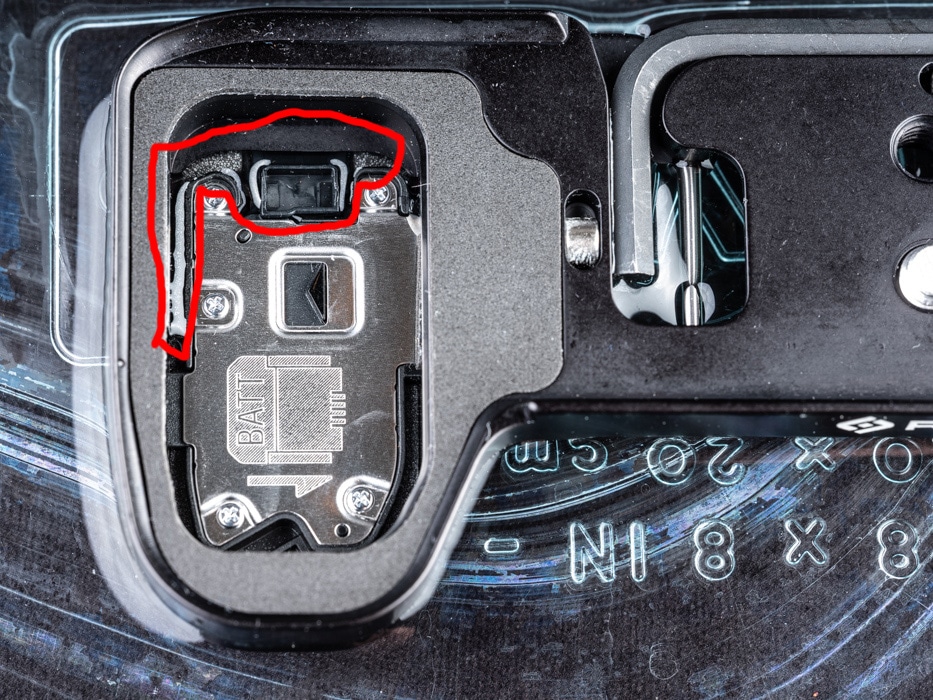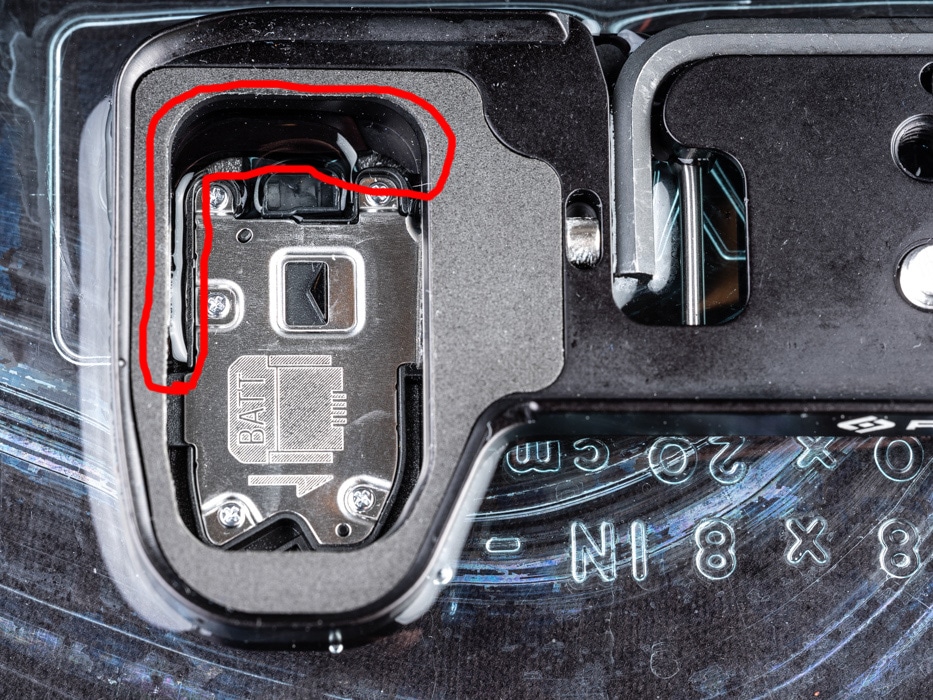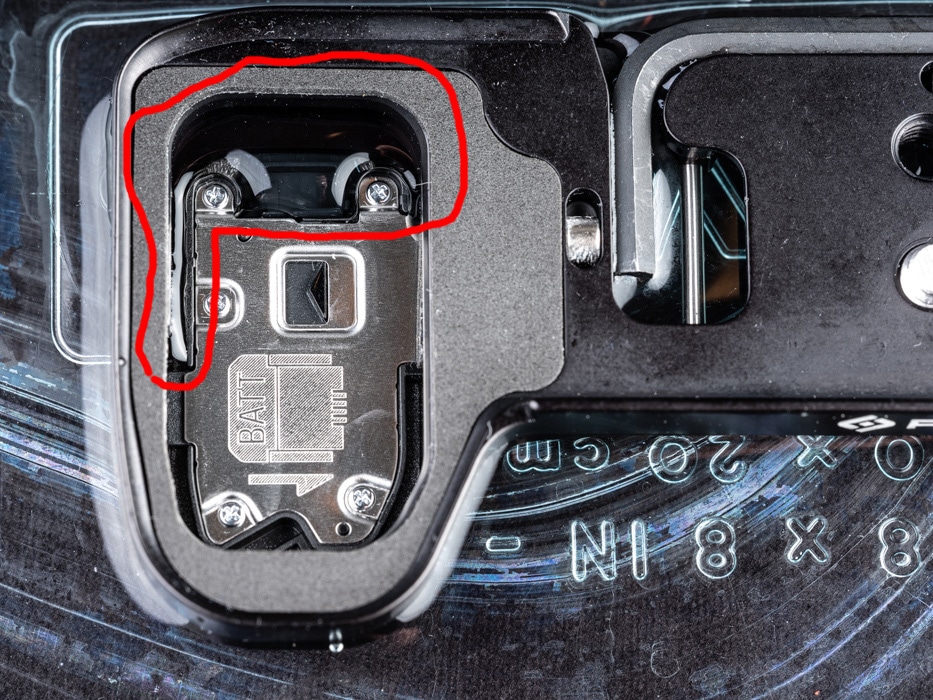 It's coming through a hole in the baseplate that is part of a mechanism that locks a removable cover in place. The cover is removable so that users can close the battery door and still have an opening to run the cord through when they're using the dummy battery power supply.
Roger Cicala identified this place as problematical in his a7III teardown.