This is the third in a series of posts on the Sony a7RIII (and a7RII, for comparison) spatial processing that is invoked when you use a shutter speed of longer than 3.2 seconds. The series starts here.
In a comment on the preceding post, Drew Geraci said that there were differences in the dark-field frequency responses that I'd posted for the a7RIII (recently) and the a7RII (some time ago). Since I use different parameters for these plots, I decided to go back and do an apples-to-apples test of two dark-field files that Rishi sent me. Both were made at ISO 1000, single shot, uncompressed raw, with a 4-second exposure.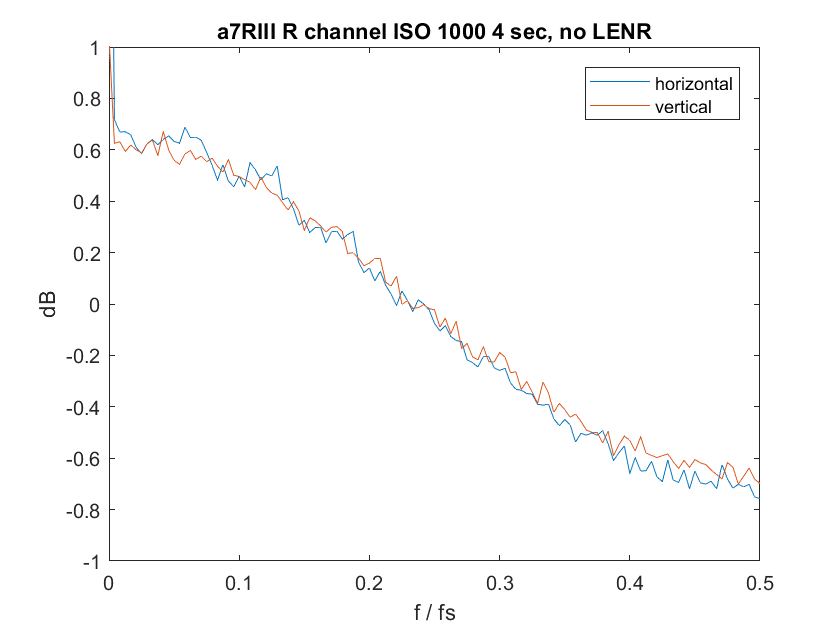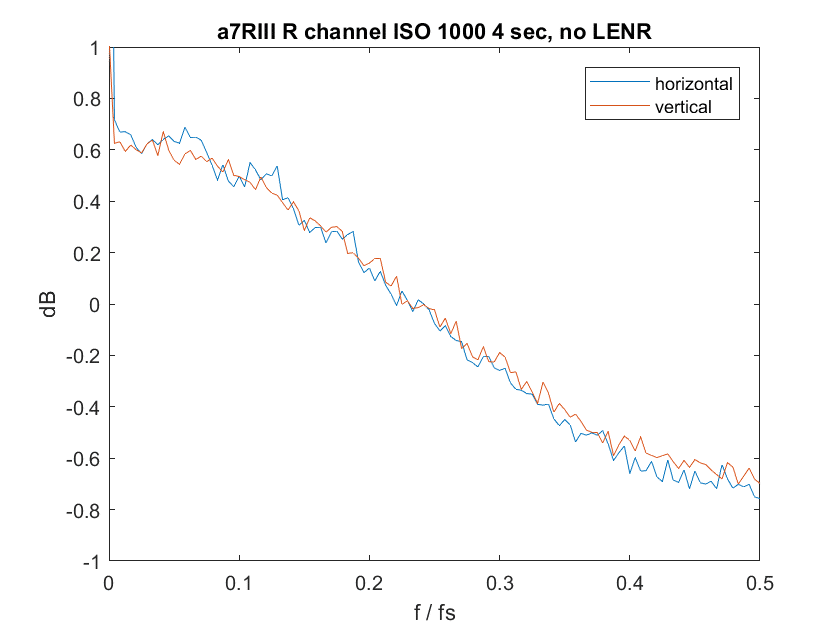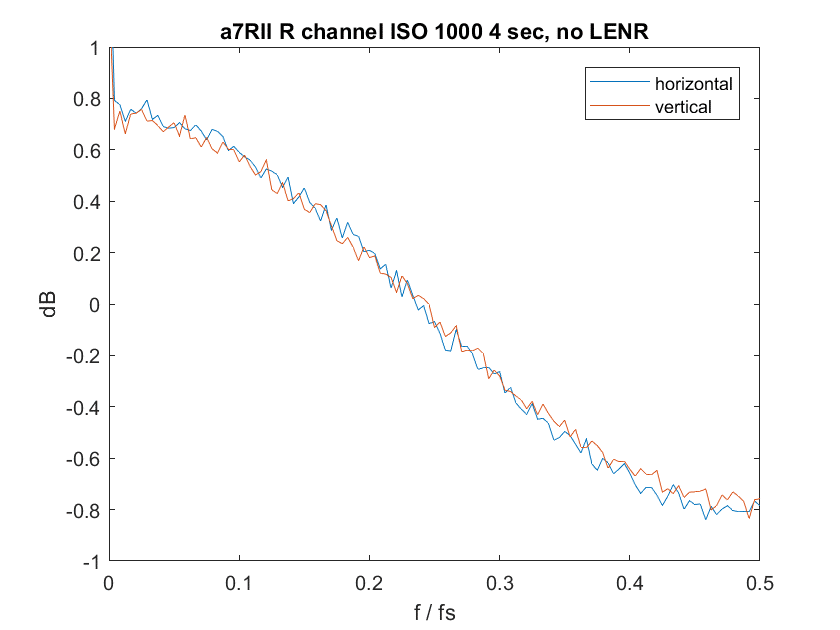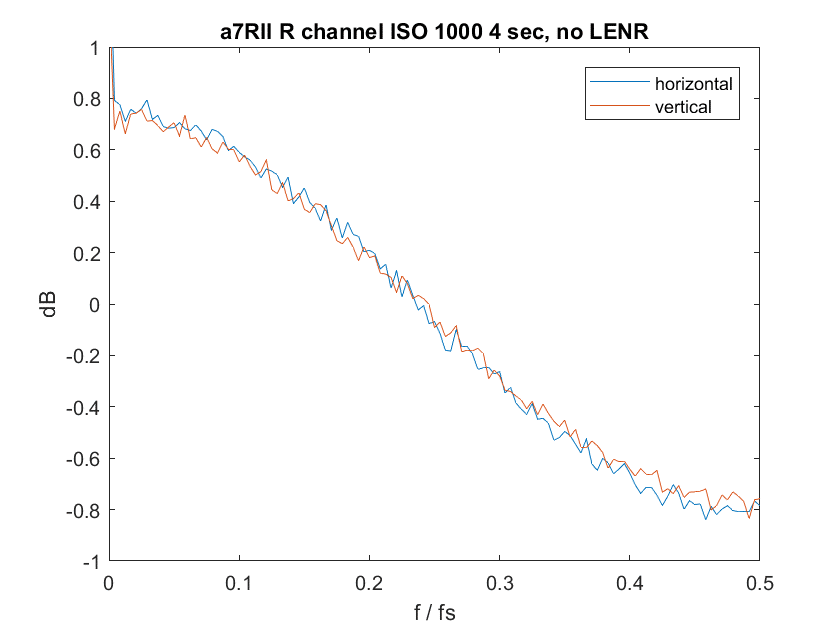 I don't see any material difference.