This is a continuation of a series of posts on the Sony a7RIII.  You should be able to find all the posts about that camera in the Category List on the right sidebar, below the Articles widget. There's a drop-down menu there that you can use to get to all the posts in this series.
Like its predecessors, the a7RIII has quite a few shutter modes. In the past, many of those modes have knocked the digitizing precision of the camera fro 14 to 13, or even 12, bits. That happens with the a7RIII, but the rules have changed and the camera stays in high precision modes in more cases.
You can't get 14 bits of precision in the a7RIII without being in uncompressed raw mode. Switching to compressed raw drops the precision to 13 bits at best. That's not the end of the world, or even much of a problem, as we'll see in the following post.
Before I get to the read noise (RN) and engineering dynamic range (EDR) versus ISO setting curves, which I'll do in the next post, let me show you a few histograms so that you can see what the camera is doing. They are all dark field images (of the back of the body cap) at ISO 100 and 1/1000 second shutter speed.
The first is with EFCS and single shot (SS) mode: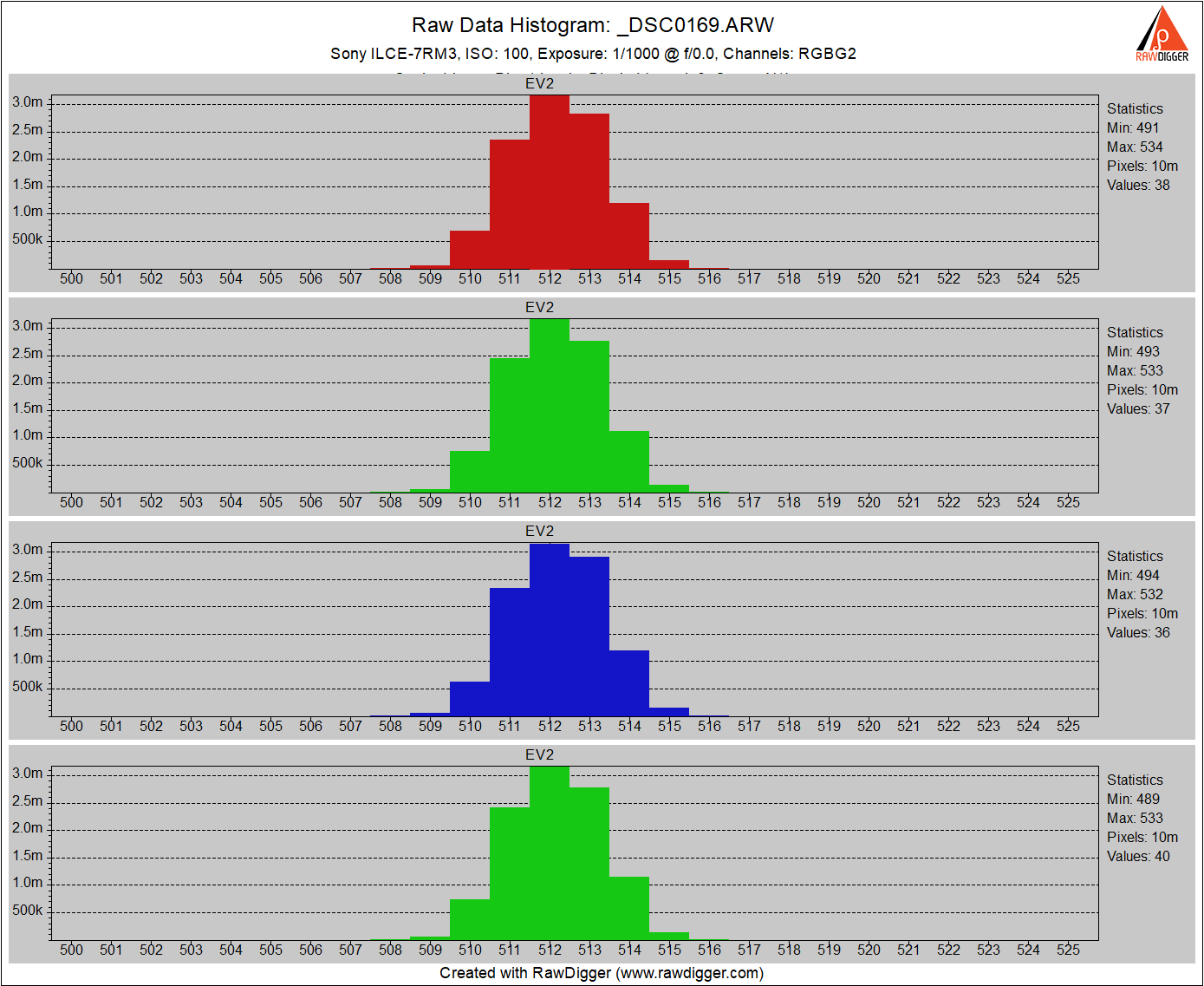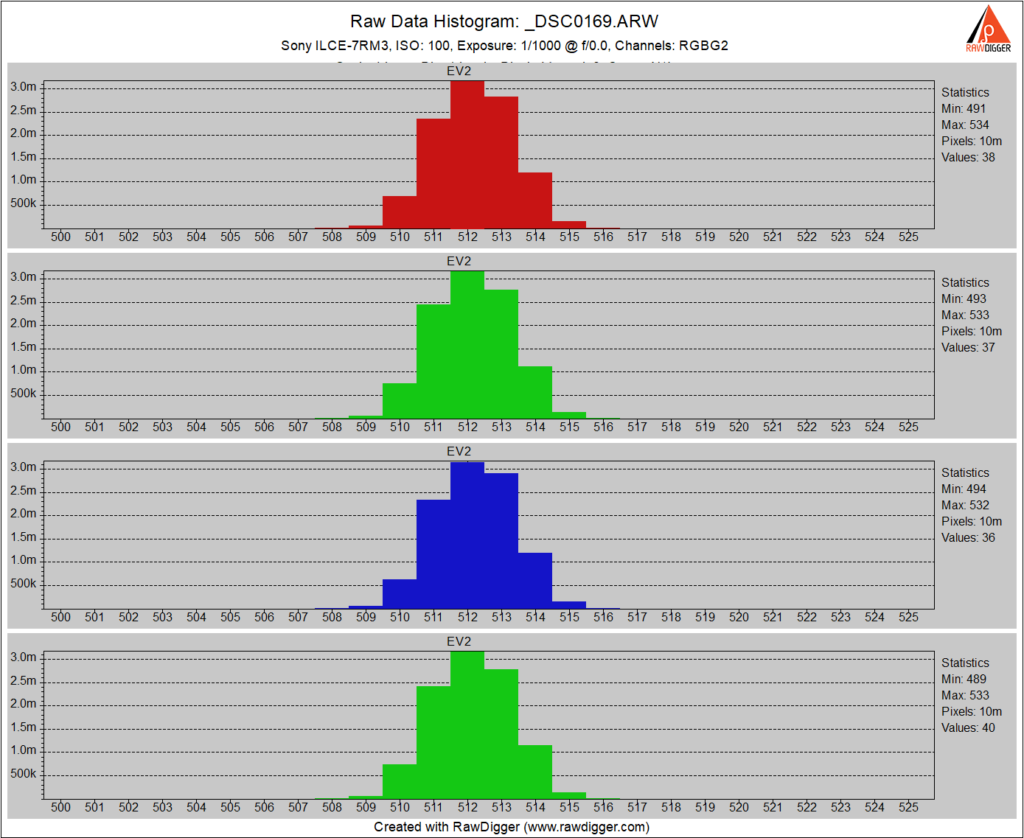 This is a nice-looking 14-bit histogram. It's a little asymmetrical, but on the whole, it's what you'd expect to see.
Now I'll turn on the electronic shutter, which Sony calls Silent Shooting on this camera.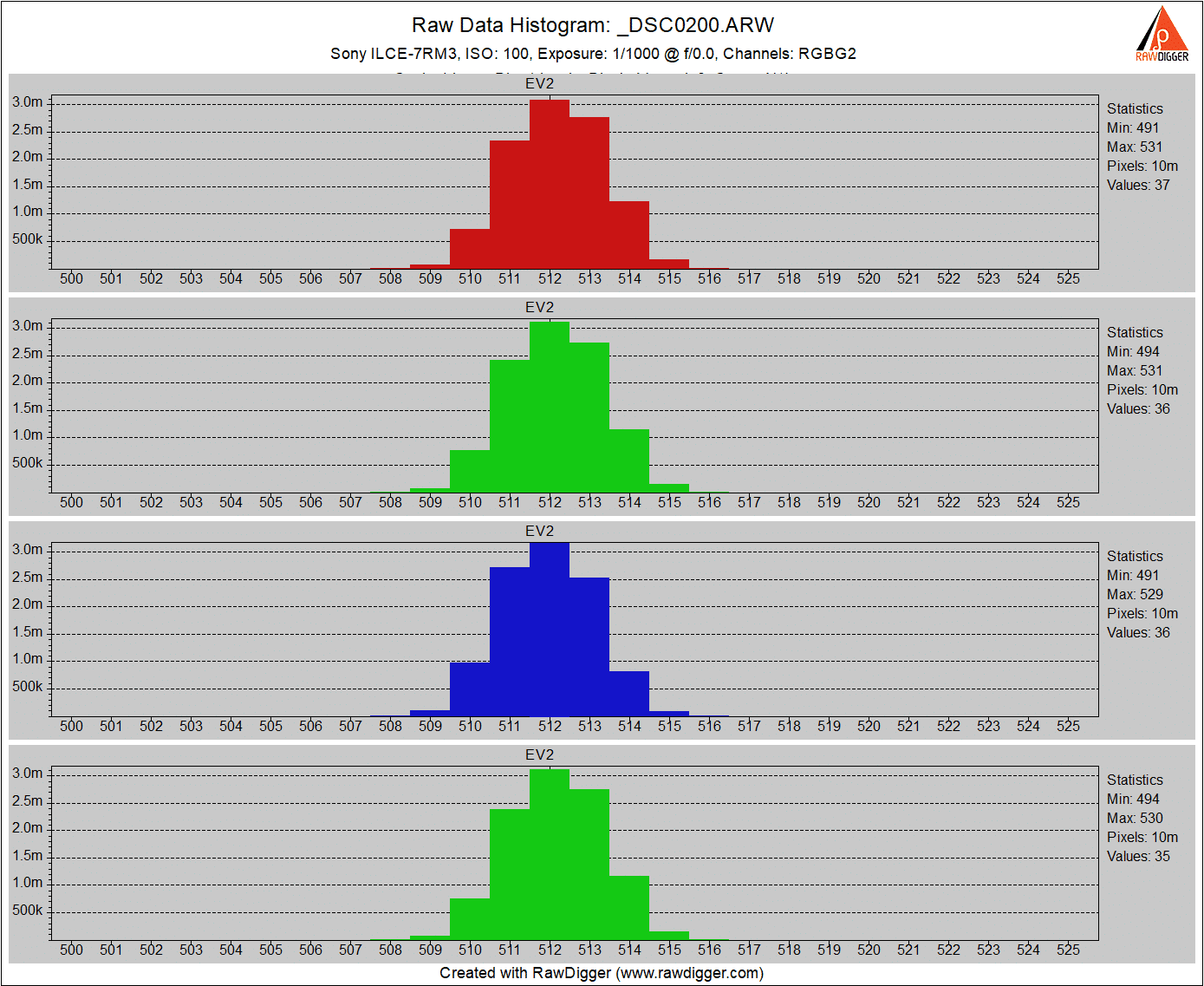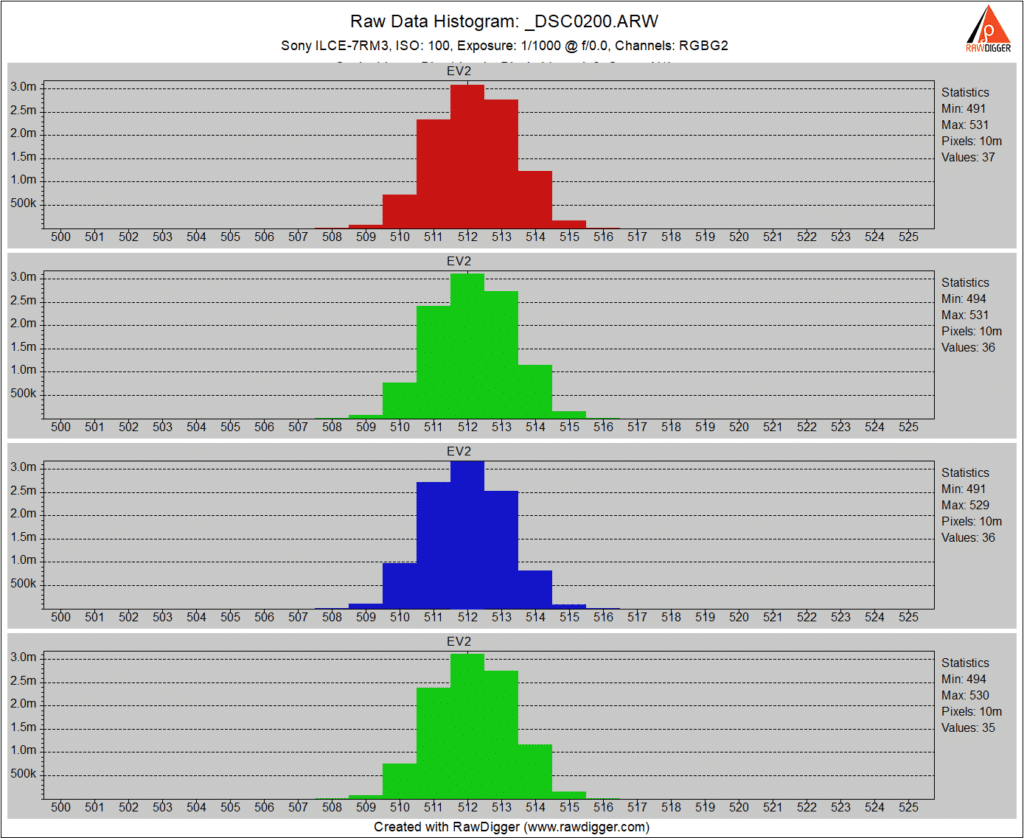 There is no change in the histogram. This was not the case in the a7RII. In that camera, the precision in Silent Shutter mode was 12 bits. Nice going, Sony.
Now, using EFCS again and SS, but with compression on: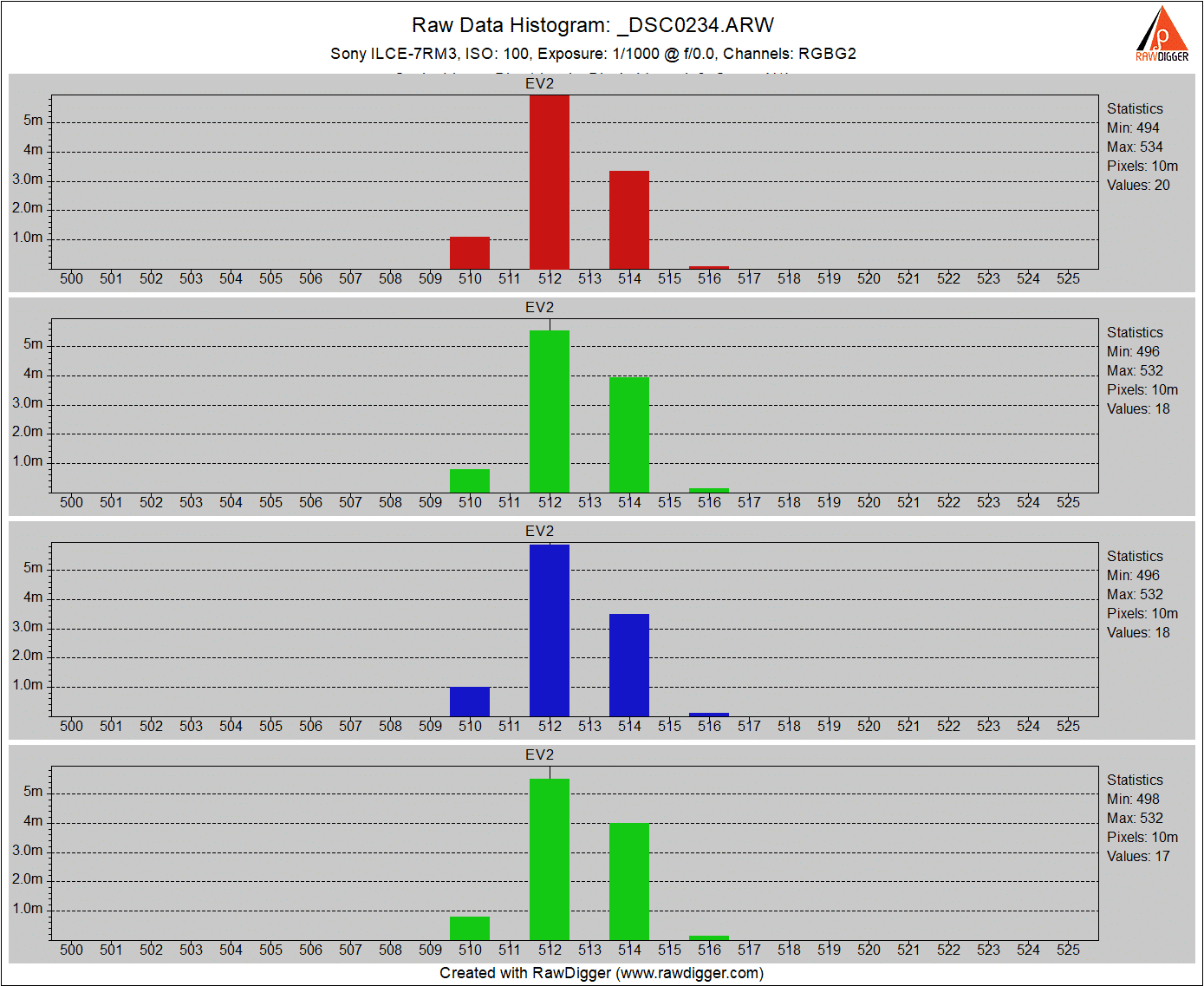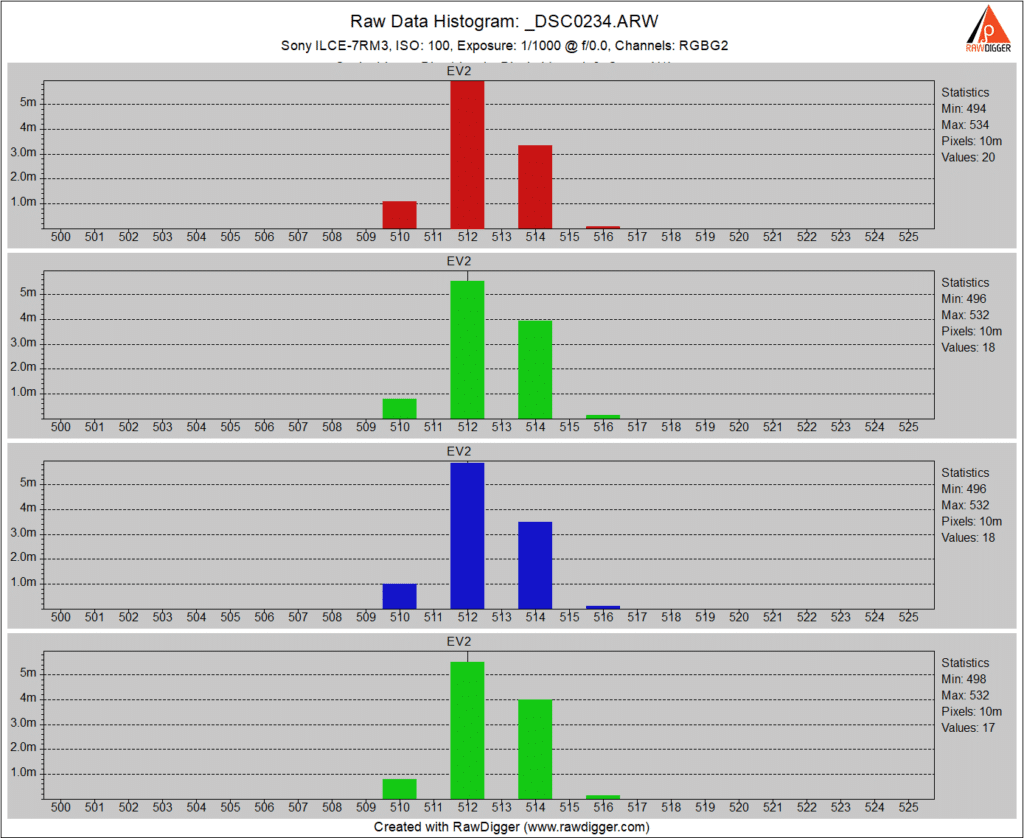 The precision drops to 13 bits, and the amount of noise stays about the same.
If we turn on the Silent Shutter and go to continuous mode compressed, here's what we get: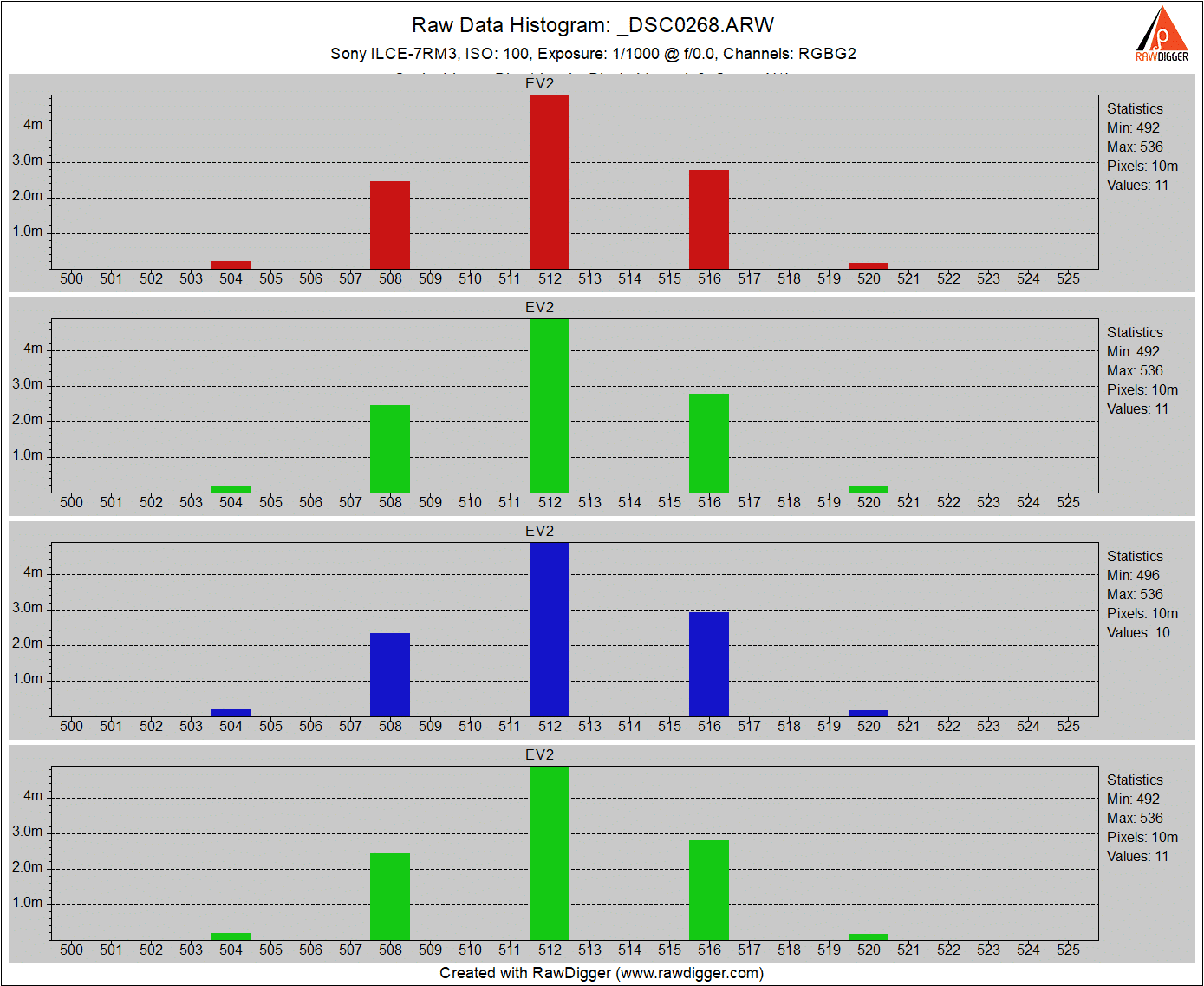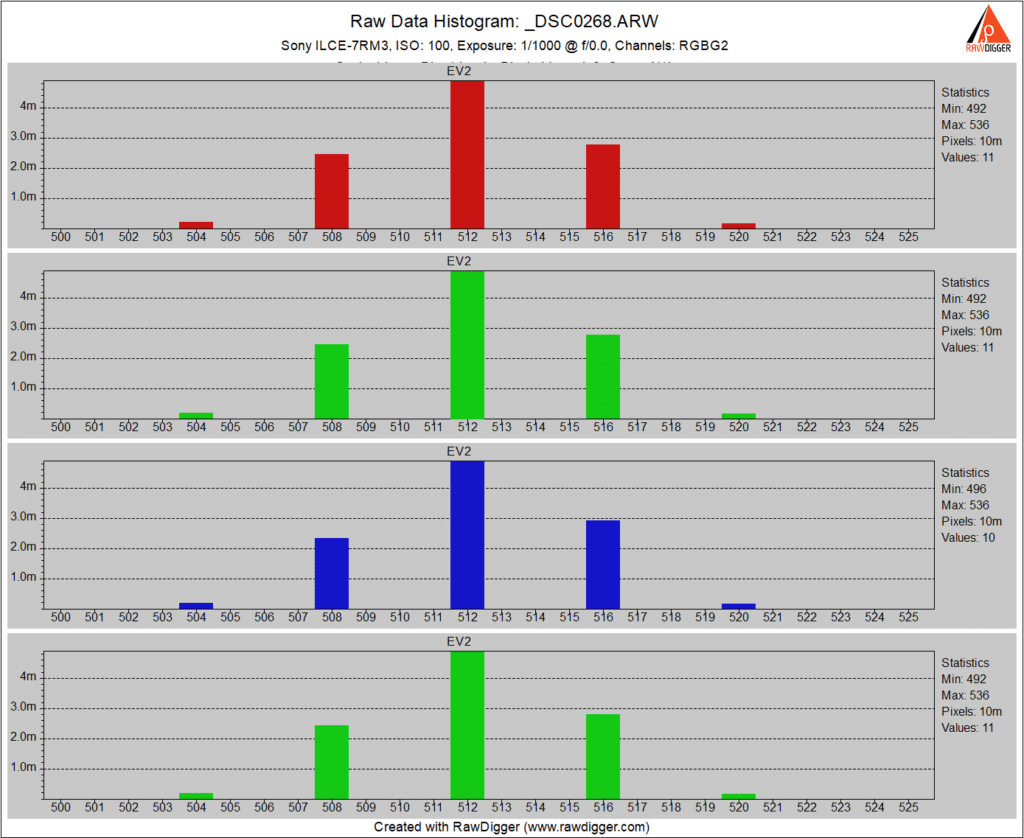 Now we have 12 bits of precision and more noise.
If we turn on the EFCS and stay in compressed and continuous modes, nothing changes: