This is the first in a series of tests of the Sony a7RIII (and a7RII, for comparison) spatial processing that is invoked when you use a shutter speed of longer than 3.2 seconds. To see the other posts in the series, scroll to the bottom of this page (below the comments) and you see the titles of the other posts. If you click on them you'll go to the posts themselves.
There has been a long-simmering controversy about some spatial filtering in the Sony a7x cameras that is silently invoked in some exposure modes. There is no way for a user to turn this off. The simmering reached a rolling boil when Sony released Firmware 3.30 for the a7RII, which increased the range of shutter speed settings over which the spatial filtering operated. They did this without announcing that the change was taking place, and provided no path for users who upgraded their cameras, didn't like what happened to them, and wanted to return to the old firmware.
Here is an explanation of what is probably the algorithm that Sony is using; fair warning, that material is fairly technical.
I wrote a report on the spatial filtering in FW 4.0. It's here. It turns out that the spatial filtering, which is called the "star eater" algorithm because of its effect on some kinds of astrophotography, is readily identifiable by looking at Fourier transforms of dark-field exposures. You don't need to shoot stars to tell whether the camera has an appetite for them.
Now that Sony is about to ship a new camera, the a7RIII, there is interest in its taste in stars.
Rishi Sanyal, Deputy/Technical Editor for DPR, provided me with some dark-field a7RIII captures. I looked at their spectra. Here's what I found.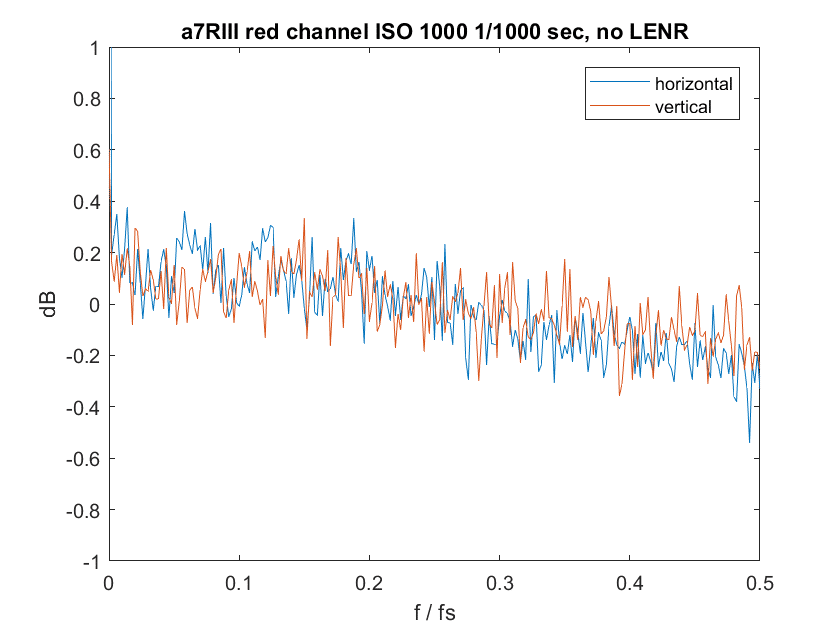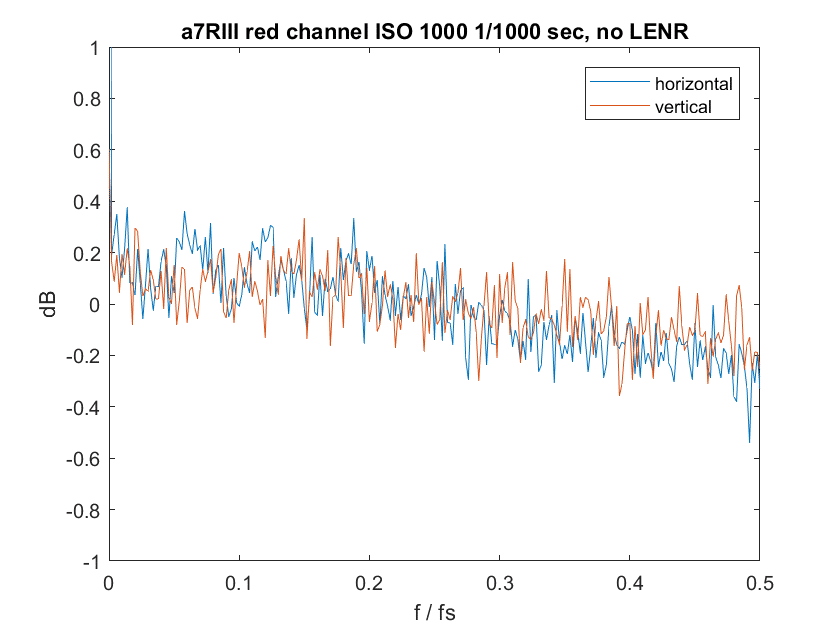 The horizontal axis is spatial frequency, with fs being the a7RII sampling frequency, and thus the Nyquist frequency for the camera is on the far-right side. The vertical axis is the noise at any given frequency in decibels (dB). If there were no spatial filtering at all, the curves would be horizontal. The above curves tend to be lower at high frequency than at lower ones, indicating that the camera is slightly attenuating the higher frequencies.
At ISO 1000 and a shutter speed of 1/1000 second, the spatial filtering is very mild. I'll be exploring the nature of that filtering in a future post, but it is something we saw in FW 4.0 on the a7RII, and is not the much stronger filtering that causes the star eating.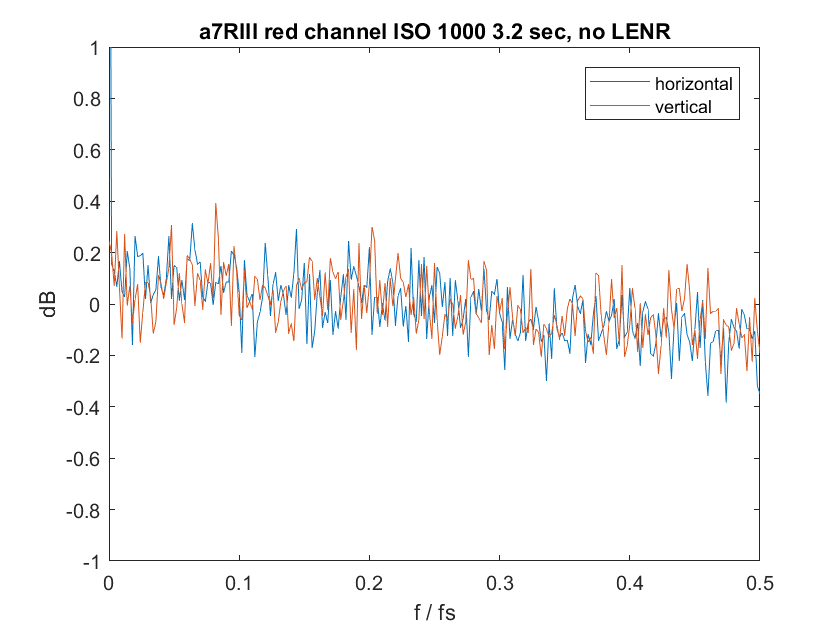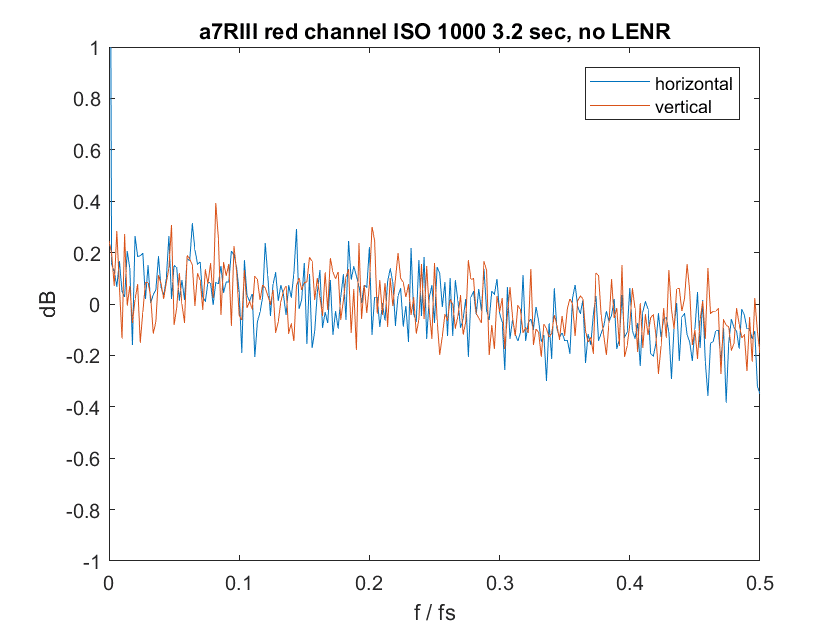 At a shutter speed of 3.2 seconds, things look about the same.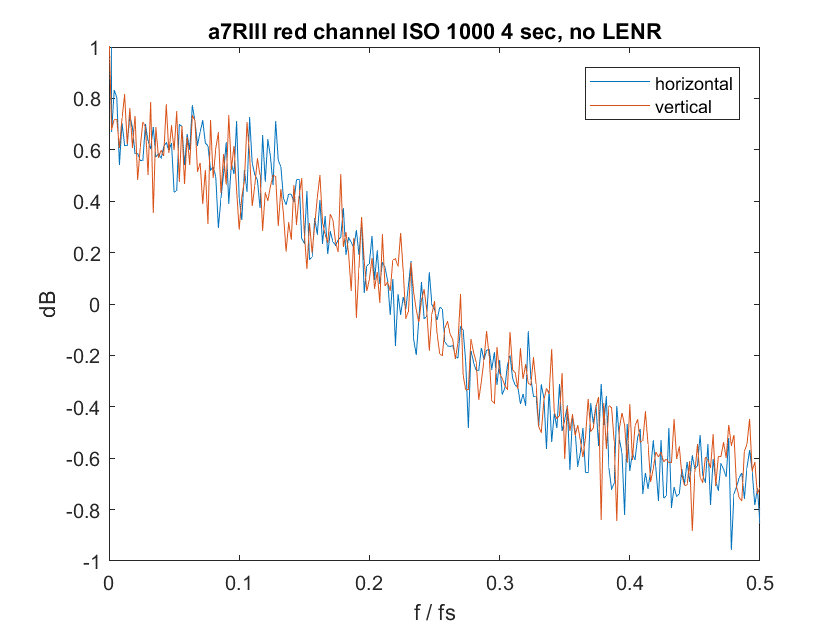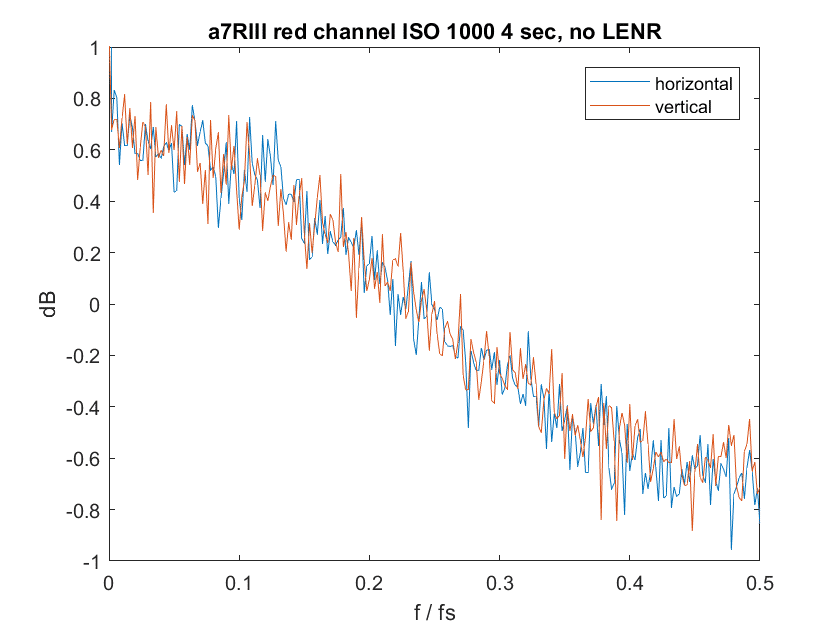 However, at 4 seconds, the spatial filtering kicks in big-time. Look out, stars!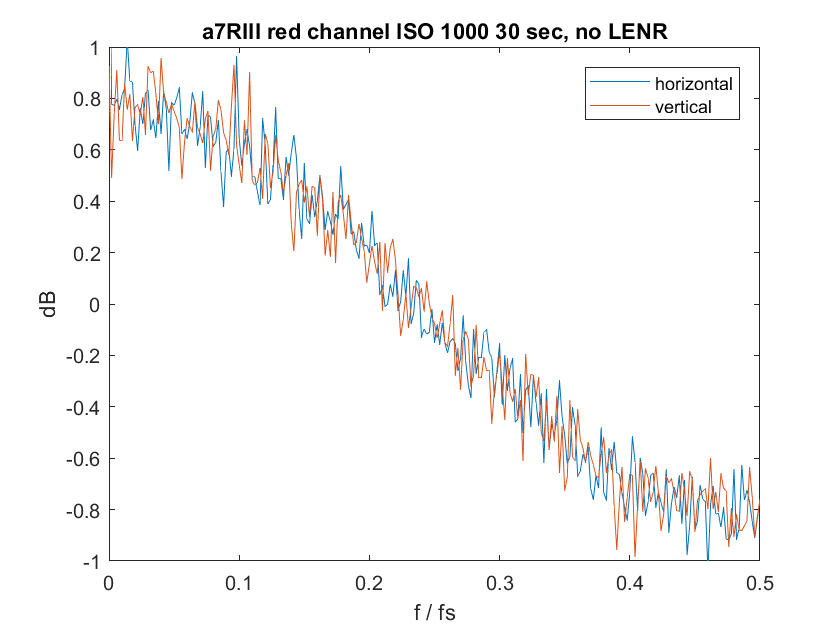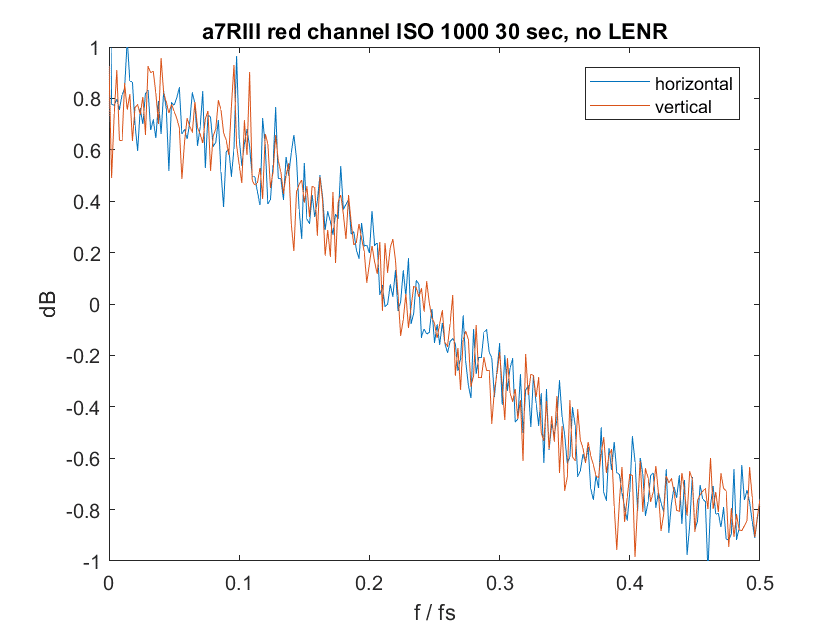 A timed exposure of 30 seconds looks about the same.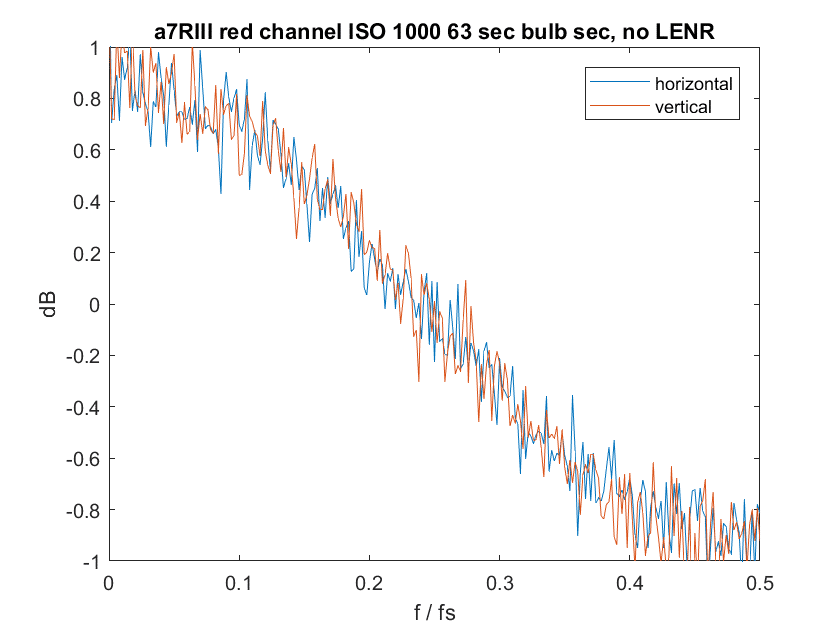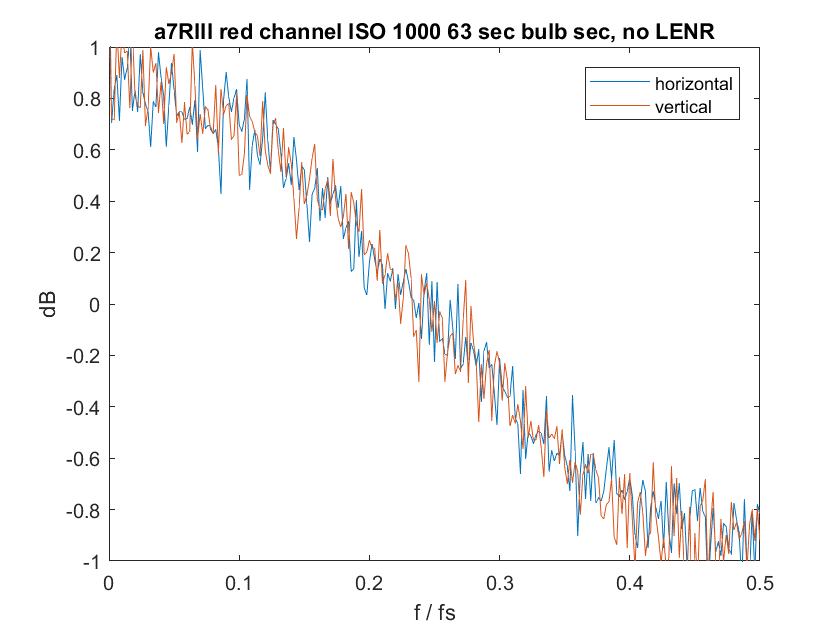 A one-minute bulb exposure is maybe a little worse.
I think this is a missed opportunity for Sony.